NeoCell Review

- 13 Things You Need to Know
NeoCell is a company offering supplements to promote collagen health. They claim their products are effective at promoting collagen growth and health. But can a company's products combat user reviews to the contrary?
Despite the company's longevity, user reviews indicate lower quality of the company's products, which suggests they are ineffective. Our research team decided to investigate to learn more about the quality and effectiveness of the products. Here's what the research team found out.
NeoCell can be purchased through their Official Site.
Overview
What is NeoCell?
First off, NeoCell is a nutrition company aimed at delivering supplements that promote collagen health. They claim to use BioActive NeoCell Collagen clinically in their products to bring customers something to promote health, beauty, and wellness. Some of their products include:
Super Collagen Plus with Vitamin C & Hyaluronic Acid Powder
Rise & Renew Collagen Powder
Overnighter Collagen Powder
Super Collagen Powder
Beauty Infusion™ Drink Mix
Super Collagen + C
Gummy Glow Collagen
Hyaluronic Acid Capsules
Biotin Bursts
Collagen Beauty Builder
Joint Bursts
Joint Complex
Collagen + C Pomegranate Liquid
Beauty Shield™ Collagen Gummies
Collagen Beauty Soft Chews
Hyaluronic Acid Daily Hydration
Marine Collagen
Glow Matrix
Hyaluronic Acid Liquid
Keratin Hair Volumizer
Glam Hair & Nails Keratin Gummies
NeoCell has been around for 20 years, with headquarters in Orange County, California. You can purchase their products in major retailers and whole foods stores. They sell naturally-based products (not synthetic) that promote health, beauty, and total body wellness.
We like that this company has been around the block, and we love anything natural, not to mention they claim to be the leading collagen brand in the world.
NeoCell natural supplements for skin care and joint health are GMP certified and one of the top-selling collagen lines.
Their products focus on collagen types 1, 2, and 3 for joint, ligament, tendon, skin, and nail health.
They have a comprehensive range of products. They don't expand too much, keeping their focus on what they are good at.
They include vitamin C in their collagen products, which have been shown to aid in collagen synthesis.
All their packaging is made from post-consumer plastics.
Their website also claims they are the number one selling collagen supplement on the market.
But, what does collagen do in the body?
NeoCell Competitors
Product Line
NeoCell Product Line
There are several products in the NeoCell product line ranging from 120-250 tablets.
NeoCell Super Collagen C type 1 and 3 with a range from 2G- 20g per serving mg and 250 tablets is the best-selling product in the line.
The Super Collagen C type 1 and 3 are available as powder, liquid, and tablets. The powder contains 6,600 mg of type 1 & 3 collagen.
The tablets contain 6,000 mg of type 1 & 3 collagen.
NeoCell Marine Collagen
This product contains Vitamin C, Vitamin B6, Vitamin B12, Magnesium, Zinc, Copper, Silicon, Hyaluronic Acid, fish (carp), and Marine Collagen.
It is intended to help skin, nails, joints, and tendons. It is gluten-free and non-GMO but may contain magnesium stearate.
The collagen is sourced from tilapia fish scales.
Other NeoCell natural supplements for skincare complexes include:
Hyaluronic Acid
Super Ceramides
Glow Matrix
Keratin Hair Volumizer
Collagen Beauty Builder
These products are created to be more effective than collagen alone at rejuvenating skin and hair.
This product has great reviews other than some users don't like the taste, the sweetness, or stevia.
They also offer several drinks and chews.
Their drinks include:
Beauty Infusion™ Drink Mix
Collagen + C Pomegranate Liquid
Hyaluronic Acid Capsules
Super Collagen Plus with Vitamin C & Hyaluronic Acid Powder
Hyaluronic Acid Liquid
Hyaluronic Acid Daily Hydration
Super Collagen Powder
Rise & Renew Collagen Powder
Overnighter Collagen Powder
Their chews include:
Collagen Beauty Soft Chews
Biotin Bursts
Joint Bursts
Gummy Glow Collagen
The chews do contain sugar but are a good option for those that don't like tablets.
Their joint supplements include Move Matrix and Collagen Type 2.
Collagen type 2 is chicken collagen, which is effective for joint maintenance.
Move Matrix is an all-in-one joint complex. It includes MSM, glucosamine, chondroitin, and a blend of herbs to reduce inflammation.
Scroll below for one of the best products we've seen over the last year.
Company Bio
The Company Behind NeoCell
Parent company Wellnext LLC acquired NeoCell, now Nutranext, as of August 2017. NeoCell was founded in 1998 in Irvine, California, by Al Quadri.
Al Quadri researched supplements hoping to improve his health.
His focus was on the benefits of collagen.
He then set out to produce a line of products using high-quality collagen to promote health and beauty.
Wellnext's other brands are Natural Dynamics LLC, Stop Aging Now LLC, Rainbow Light, Natural Vitality, Champion Performance, True Health, and Blessed Herbs. Their company address is 1221 Broadway Oakland, CA 94612  and their phone number is (510) 271-7000.
Ingredients
NeoCell Ingredients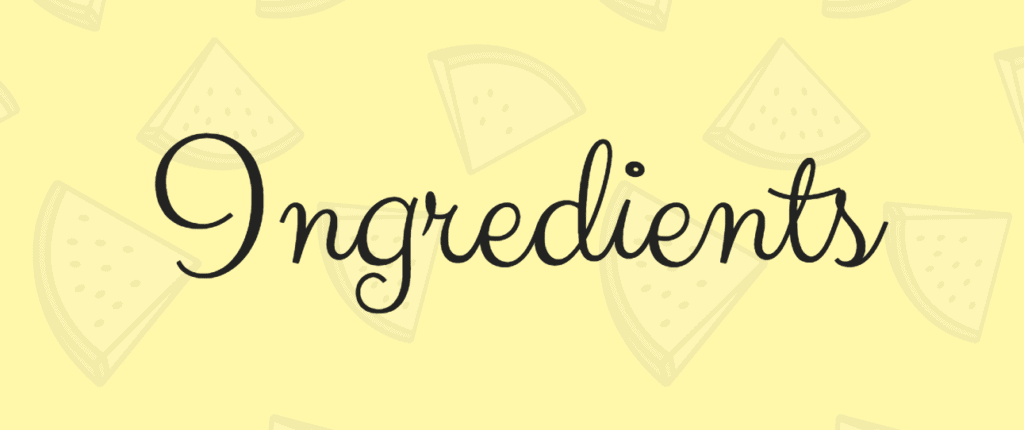 The primary ingredient in this company's products is collagen.
There are, however, several types and forms of collagen available within this line.
Some of the products are pure collagen, while others have a variety of supporting ingredients.
One main supporting ingredient is vitamin C.
Most of their products are gluten, soy, wheat, lactose, starch, yeast, and artificial flavor-free.
They do state their products may contain naturally occurring sulfite residue.
Collagen is a vital building block in the body.
Although collagen is a protein, it is not ideal as a protein supplement for muscle gain or weight loss.
This is mostly due to its limited amino acid profile.
It is not a very efficient protein for the body to use.
The form of collagen used in most NeoCell products is hydrolyzed collagen.
This form is most beneficial to the skin with some joint support.
Typically, higher doses of hydrolyzed collagen are needed to see joint relief.
Type 2 collagen is best suited for joint aid and relief.
Collagen types 1 and 3 are bovine collagen in most of their products.
Beef collagen is naturally high in collagen types 1 and 3 and is commonly used in collagen supplements.
It is also high in proline and glycine. NeoCell does offer a marine collagen option.
The marine collagen is sourced from tilapia fish scales. Some research suggests the body may better utilize fish collagen.
Fish collagen is mostly type 1 collagen.
It also contains hydroxyproline in addition to proline and glycine.
Hydroxyproline stabilizes collagen.
Chicken collagen is what is used in type 2 collagen supplements.
Chicken collagen also contains chondroitin and glucosamine, which are often taken for joint support.
There are many types of collagen in the body.
However, almost 90 percent are types 1, 2, and 3.
Collagen Type 1
Type 1 is the most abundant. It is present in bones and teeth, cornea, muscle fibers, artery walls, skin, and tendons.
Type 1 helps the skin heal, keeps tissues from tearing, and is responsible for skin elasticity.
Collagen Type 2
Type 2 is primarily found in cartilage. This is why most joint supplements contain this form.
Collagen Type 3
Type 3 is often found alongside type 1 in the body. Type 3 is found in reticular fibers.
Reticular fibers form mesh-like connective tissue. It is also found in artery walls, skin, and the intestines.
Type 3 seems to form before type 1 is formed and takes its place alongside it. They are often found in supplements together.
Collagen has had many studies done on its efficacy; most are positive.
One review published in Nutrición Hospitalaria looked at over 60 scientific studies, including in vitro, in vivo, and clinical.
The review found the absorption of hydrolyzed collagen is good.
It also found hydrolyzed collagen increased collagen production and increased hyaluronic acid production.
Hyaluronic acid is another crucial ingredient in many of NeoCell's products, and it vital in skin moisture retention.
The reviews state regular supplementation of hydrolyzed collagen aids in skin aging, bone density, and joint health.
It also stated in the 60 reviewed studies, minimal adverse side effects were seen.
This indicates collagen may be a useful supplement to reduce the signs of aging.
Type 2 collagen is mostly geared towards joint health.
Studies show that this form, in particular, can decrease pain associated with arthritis.
The group taking glucosamine and chondroitin showed improvement over the placebo group but less improvement than the collagen group.
Vitamin C is included in most of the NeoCell products because vitamin C is essential for collagen function.
Both vitamin C and collagen can act as antioxidants to the skin.
They can help fight sun damage and skin discoloration. They increase skin thickness and elasticity.
Scurvy is a vitamin C deficiency disease that manifests as a loss of collagen in the body.
Without vitamin C to renew the collagen, the body falls apart.
Side Effects
Neocell Side Effects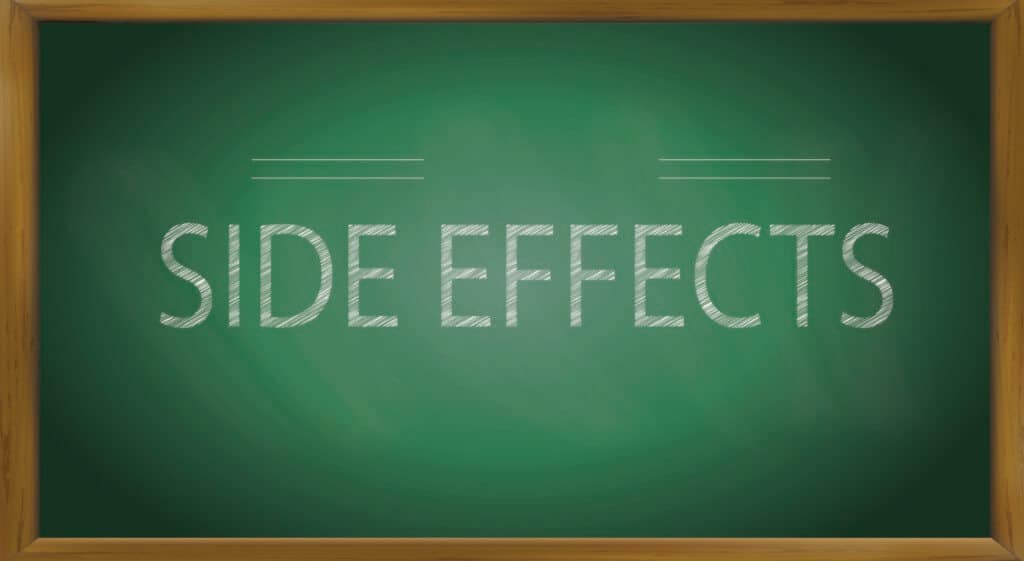 Collagen is considered safe.
Most people experience no side effects. Some users have had allergic reactions, usually skin rash.
Often there is some nausea, gas, bloating, or digestion issues.
There is not currently enough data to determine if collagen is safe for pregnant or breastfeeding women.
Several people have reported increased blood pressure that seems to be linked to taking collagen supplements.
There is also the chance for hypercalcemia. Hypercalcemia is too much calcium in the body resulting in fatigue and joint pain.
This usually only occurs in shellfish or shark cartilage sourced collagen. Collagen can increase other existing allergies.
Benefits
Claimed Neocell Benefits
There are several claimed benefits of collagen in general. The top benefits include:
Improved circulation
Collagen helps to strengthen blood vessels.
With stronger and more elastic vessels, spider veins can be reduced, skin can be brighter and more toned, and overall blood circulation in the body is increased.
This can be especially helpful for athletes or the elderly, which reduces blood circulation.
Supports heart health
Proline, which is a primary component of collagen, can release fatty buildup from inside the arteries.
It may be able to help relax and open blood vessels.
Collagen, along with vitamin C may help prevent arteriosclerosis or hardening of the arteries, according to a study in the American Journal of Cardiovascular Disease.
Reduced cellulite
As we age, our skin loses elasticity, and our muscle loses tone. This often results in cellulite.
The fat tissue causes ripples in the skin. With the increased elasticity of collagen, cellulite can be reduced.
The skin may become more toned and muscles smoother.
Improved joint mobility
Since collagen is such a crucial component of ligaments and cartilage, it often aids in joints' pain and suppleness.
There is some debate on whether ingesting collagen can stimulate cartilage tissue and promote new growth, but it seems promising.
Collagen also helps repair tissue damage.
Studies suggest those who have arthritis saw an overall improvement in mobility and ease of movement after taking type 2 collagen.
It may strengthen tendons, cartilage, ligaments, muscles, and bones. Many athletes use collagen to aid in the recovery of sports-related injuries.
Aids in digestion
Some studies suggest collagen may aid in leaky gut syndrome.
Although most people may not take collagen for this specific purpose, it could be an added benefit.
Collagen may smooth the intestinal wall and repair damage done to it.
Since so many chronic conditions start with poor digestion and imbalanced intestinal flora, repairing this area may alleviate many issues.
Users have reported relief from irritable bowel syndrome, acid reflux, Crohn's disease, and ulcerative colitis.
Reduces wrinkles
One of the top reasons people take collagen is to reduce wrinkles and improve skin appearance.
Collagen may help the skin retain moisture, reduce roughness, and increase elasticity.
Healthy levels of collagen can also prevent and reduce the appearance of stretch marks.
According to Nutrients, certain collagen supplements have been shown to reduce wrinkles and boost skin health overall.
Improves hair and nail health
Many people take collagen for nails, hair, and skin health.
One study published in the Journal of Cosmetic Dermatology suggests brittle nails prone to peeling saw increased strength, nail growth, and smoothness after 24 weeks of collagen supplementation. It's known to correct weak, broken, ridged, or split nail beds.
Of all the participants, 80 percent felt collagen improved overall nail appearance and found it thickens fine hair.
Collagen may also increase hair thickness and density. It can also stimulate growth by rejuvenating the follicle.
Does It Work?
Does Neocell Work?
Most reviews are positive for this line, and it is always a good sign.
Most clinical studies suggest scientists see positive results from collagen supplements, at least in the lab.
As with any dietary supplement, everyone will react differently. Considering most people do not experience side effects, it could be worth trying.
Most users who experience adverse side effects report they go away once they stop taking the product.
Traditionally more collagen was found in the human diet.
Humans traditionally ate fish heads, chicken feet, bone marrow, bone broth, and other tendons and connective tissues from animals.
With today's limited diet, supplementation is often needed.
Vitamin C is vital in the production of collagen, as are other minerals and amino acids.
NeoCell does seem to include ingredients that will aid in the absorption and the utilization of their supplements.
It is impossible to say 100 percent if this product works or not.
It is found naturally in the diet, although today's consumption is minimal. Therefore, supplementation seems useful.
This line has won several awards. They won:
Better Nutrition 2014 Best of Natural Beauty Awards – Best New Product – NeoCell Beauty Infusion
Delicious Living 2014 Beauty & Body Awards – Best New Product – NeoCell Keratin Hair Volumizer
Taste of Life 2014 Supplement Essentials Awards – Beauty – NeoCell Beauty Infusion
Better Nutrition Magazine's 2018 Best of Natural Beauty Awards – Top 10 Classic Products – Super Collagen Powder
Shape Magazine's Shape Beauty Awards 2019 – Best Body Products – Collagen Protein Peptides Powder
Cost
Where to Buy Neocell – What Does Neocell Cost?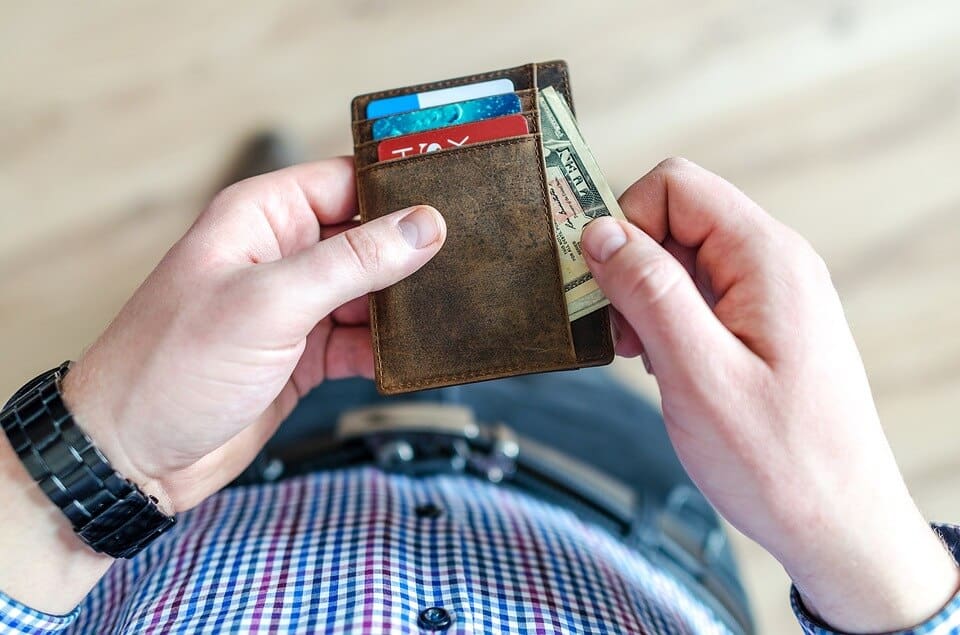 Neocell products are available online on Amazon and the official website.
Not all stores will carry every product, but most will have the core items from the line.
Their line can be found at Whole Foods Market, Costco, Walgreens, GNC, and many others.
Their products range in price from $10 to $40. They offer different size options on many items.
Most products are for a one-month supply.
Alternatives
What Are the Neocell Alternatives?
There are a wide variety of other collagen supplements on the market.
Many are probably of equal quality, some will be inferior quality, and some will be superior quality.
Collagen is not a new supplement on the market, but it is gaining interest.
As many people have joint and skin-related signs of aging, collagen supplements will continue to be popular.
Youtheory is another popular collagen brand.
It has fewer reviews but the same rating as NeoCell.
Directions
Directions for Taking (Using) Neocell
Always follow the directions on the packaging or as instructed by your healthcare provider.
Most Neocell products are taken daily, often twice per day. Usually, several capsules or tablets make up the dosing.
Often up to six tablets per day are required.
There are several powder options and a candy-like chew available if you don't like taking tablets.
Weight Loss
Neocell and Weight Loss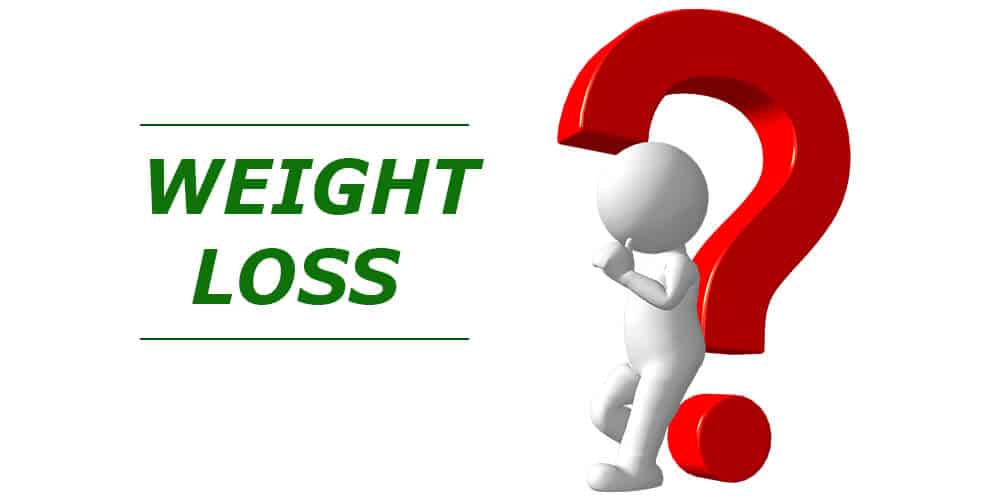 Collagen is not used as a weight-loss supplement. It does contain proteins and can help with satiety.
According to Marine Drugs, certain collagen peptides may have anti-obesity effects. Another study in Marine Drugs also found certain collagen peptides could aid in the "reduction of body fat in overweight adults."
Current trials done by Institut Pasteur de Lille are being performed to investigate collagen's effect on body composition.
It may also help tone skin, which can help people gain a youthful and toned appearance.
It may help reduce sagging skin associated with weight loss.
Collagen may also increase muscle tone and aid in building muscle.
It can, therefore, be a helpful addition to an exercise program.
Users may find that building muscle is faster and takes less energy when using collagen supplements.
So, if you have more muscle mass, you will naturally burn more calories, resulting in weight loss.
Since collagen may help with joint pain, exercise may be more enjoyable or possible when it wasn't before.
What Users Are Saying
What Users Are Saying
"The best product ever! I've been trying a lot of collagen and definitely this is the Best! No flavor, no smell, best texture."
"I've been using this product every morning fatefully for 5 years. I never suspected this product being the source of all the unusual acne/bumps developed on my forehead & chin & nose (basically everywhere with no good skin this entire time). I recently realized that this is the only product I eat everyday and I don't know all the ingredients individually. I stopped taking it two months ago and been seeing a lot of improvements. It may take another month or two for my skin to become clear again. This is definitely the product to blame. 5 years is a long time for me to realize this I know."
"My nails grew with this blend but they were thin and tore or broke off. So it works but there's better brands to purchase from."
Bottom Line
The Bottom Line on NeoCell
Are we going to suggest that you hop online or jog to the health store to buy NeoCell products? We like that these products are easy to take and the company has been around for over 20 years. But, we have reservations about it. Their customer service seems lacking and doesn't respond to customer complaints. We also don't like the reviews we read on quality.
If you really want to lose weight, we suggest going with a company with great customer service and products.
One of the best products we've seen this year is called Noom. The program uses clinically-proven methods to help the dieter get on the right track and stick with it to lose weight and keep it off.
Also, the makers are so confident that you'll love Noom that we're offering our readers a free trial offer, which is a good sign.
Learn More About Noom »