Liquid Biocell Review

- 11 Things You Need to Know
Liquid BioCell is a "super nutraceutical" used in several health products made by Modere. According to the company, Liquid Bio Cell is "an ingredient that is clinically shown to promote healthy aging, active joints and younger-looking skin." The product claims to replenish the body's collagen and hyaluronic acid stores, which naturally wear out over time. But the science cited by Modere is incomplete, at best.
For example, one study used by Modere shows that their product's use increased hyaluronic acid in the body sixty-fold. And while hyaluronic acid is a building block of cartilage, the same study did not measure cartilage repair in trouble sites such as knees and elbows. We decided to take a full look at the product and the science behind it to give you the Bottom Line on Liquid BioCell. Read on to learn what we found.
Liquid Biocell can be purchased through their Official Site.
Liquid Biocell Readers:
Noom
is offering our readers a
free trial
, for a limited time.
Click here
for this special offer!
Overview
What is Liquid BioCell?
We'll start things off by explaining a little bit about Modere Liquid Bio Cell and where it stands in anti-aging products.
Liquid BioCell is an award-winning nutraceutical ingredient that clinical research backs. It not only promotes healthy aging, but it benefits the joints, hair, nails, and eyes. It also helps deliver smooth, younger-looking skin. It's a "new generation of collagen, redefining the way we age and how we perform."
Clinical Interventions in Aging – Research that involved 26 healthy women over six weeks. It concluded, "ingestion of BCC [BioCell Collagen] affects aging-associated physiological processes and reduces visible signs in the face."
Journal of Agricultural and Food Chemistry – In participants taking BioCell Collagen for 70 days, 40% of subjects experienced improved joint health by 30%.
Integrative Medicine – BioCell Collagen may help protect connective tissue and improve recovery post-exercise.
They instruct you to shake well between each use, taking two fluid ounces per day for the maximum benefits. Make sure you refrigerate after opening and to use it all up within 30 days.
That's a truck-load of benefits right there – but we'll dig deeper into all that later on.
Products Similar to Liquid Biocell
Ingredients
Liquid BioCell Ingredients
Some of the Liquid BioCell ingredients include:
Liquid Bio Cell
Mangosteen fruit extract
Apple juice concentrate
Acai berry extract
Maqui berry
Nopal extract
Trans-resveratrol
Apple juice concentrate
Grape juice concentrate
Strawberry juice concentrate
Cranberry juice concentrate
Blueberry juice concentrate
Pomegranate fruit juice powder
Jujube fruit
Lycium fruit extract
Noni fruit
According to the product ingredients, Liquid Biocell contains proprietary chicken sternal cartilage extract, chondroitin sulfate, and hyaluronic acid.
What does science say about these ingredients aging and health?
Mangosteen: Research in Food Science & Nutrition shares that mangosteen comes with strong antioxidant benefits. It also works as an anti-inflammatory. The International Journal of Molecular Medicine also shows, at least in mouse studies, that mangosteen can help protect against UV skin damage, which is perfect for preventing premature skin aging due to sun exposure.
Acai: This is another ingredient that comes with antioxidant benefits, according to research in the Biology of Sport. What's even more interesting is that acai may also play a role in mental health, based on research in Oxidative Medicine and Cellular Longevity, but we found nothing on aging or skin health.
Maqui: Minerva Cardioangiologica claims you get UV protection from some branded forms of maqui berry called Delphinol. The journal Food & Function also found UV protective benefits in mice, but human studies don't look to be available at this time.
Nopal: The nopal fruit is rich in antioxidants, much like several other ingredients in Liquid BioCell, according to Molecules. Antioxidants can help slow the skin aging process and even reverse some cellular damage caused by free radicals.
Scroll below for one of the best products we've seen over the last year.
Company Behind Liquid BioCell
Modere recently introduced Liquid Bio Cell into the product line, but what about the company? Modere, founded in 1987, is an MLM business headquartered in Springville, Utah. The official BBB profile of Modere shows it is accredited has an A+ rating and has an average 3-star rating based on 23 customer reviews.
The company was initially called Neways but rebranded to Modere in 2015. The product line includes:
Nutritional supplements (Modere M3)
Health and Wellness products (Liquid Bio Cell)
Household care products
Liquid BioCell Products
Liquid BioCell sells four different versions of their product: Liquid BioCell Life, Liquid Bio Cell Pure, Liquid Bio Cell Skin, and Liquid Bio Cell Sport.
While the Life products promote healthy aging and joint health with a long list of fruit extracts, the Pure series claims to do the same with Liquid BioCell as the sole ingredient.
The Skin series focuses solely on healthy skin aging through their "Collagen/HA Matrix® Technology." Sports products promote recovery, healthy joints, and muscle-building.
The Liquid Bio Cell products come in various forms as well, including liquid supplements and chews. The Modere official website also sells complete collections of the Life products and other nutritional products.
The Science Behind Liquid BioCell
Modere has a section dedicated to the active ingredient, BioCell Collagen. But, we wanted to do some of our own research to determine how legit those claims are. It's impressive to see the amount of research surrounding this ingredient.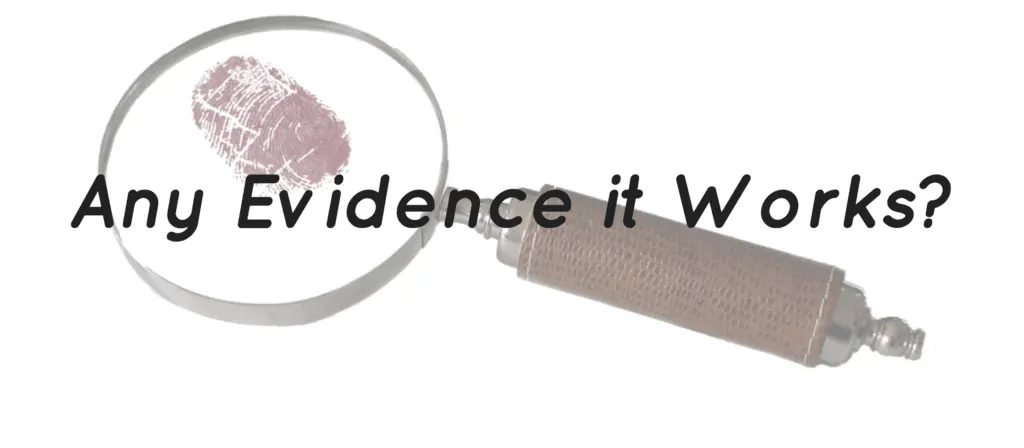 The Food and Drug Administration (FDA) has not evaluated Liquid BioCell. This product is not for the diagnosis, treatment, or prevention of any disease.
Directions
Liquid BioCell Directions
According to the packaging:
Shake well before consuming and drink one tablespoon twice per day for the best results.
Place in the fridge after opening to maintain shelf life, but do not freeze.
Store an unopened bottle out of sunlight, at room temperature.
Collagen Side Effects
There are some side effects to consider when taking any collagen supplement. Everyone is different, and every supplement has a unique impact on each individual.
Hypersensitivity Reactions
Collagen in shellfish and eggs can cause allergic reactions – even more so in children.
Benefits
Liquid BioCell Benefits
The company claims that the ingredients in this product offer the following benefits to users:
Liquid BioCell
Improves mobility and lubrication of the joints
Lowers joint discomfort
Boosts healthy cartilage and connective tissue
Reduces wrinkles from the inside-out
Combats dryness
Increases collagen in the skin
Improves microcirculation, hydration, skin tone, and firmness of ski
Fights aging and photo-aging
Helps with hair, nail, gum, and eye health
Vitamin C neutralizes free radicals that damage cells and helps with cell maintenance
Two servings have the same amount of Resveratrol as eight red wine bottles
Price
Liquid BioCell Price
The cost of Liquid BioCell products is:
Equine – $199.99
Life – $69.99
Pure – $69.99
Skin – $74.99
Sport – $74.99
Life – $139.99
Singles – $54.99
Life Chews – $34.99
Pet – $49.99
Where to Buy
Where to Buy Liquid BioCell
Official Modere website
Amazon.com
eBay
What Users Are Saying
"I have been using this product for about two months. It has made a huge difference in the comfort of my knee. I would recommend the product, it is expensive and must be taken daily to be effective."
"Unfortunately it made me sick to my stomach and I spent the night throwing up."
"Great product, but too expensive. – I used this product for joint pain. It works very well. However, this bottle lasted approx. 2 -3 weeks using twice a day. And it costs way too much for how little they give you."
Bottom Line
The Bottom Line on Modere Liquid BioCell Collagen
Will this product stay true to its claims of delivering a younger-looking, healthier, rejuvenated you? There's a lot to consider here. From the perspective of a customer, the promises are tantalizing. Another strong plus are the scientific studies. Seeing the information on their website, along with the studies we researched ourselves, it was a breath of fresh air. Especially when considering some other companies out there who don't even provide a customer service phone number.
Now that you've read about the benefits of Liquid Biocell, we want to let you know about another one catching our attention.
One of the products we like the most is Noom. The tools in the weight-loss app help you lose weight once and for all. With human coaching, personalized meal plans and a database of foods managed by nutritionists, there's nothing like it on the market.
The company behind the app is so certain you'll see results with Noom that they're offering a free trial to Dietspotlight readers.
Learn More About Noom »