Night Shred Review

- 11 Things You Need to Know
Night Shred claims their supplement can help burn fat while helping users achieve better sleep. With two capsules every night, the product says it can maximize fat-burning effects and while priming the body for a restful night, so our team decided to take a closer look at the herbal ingredients found in the formula.
Our research team took a closer look at the formula, ingredient research, potential side effects, and more to see if this sleeping aid could really lead to weight loss. If you are ready to learn more about Night Shred, keep reading to the bottom line!
Night Shred can be purchased through their Official Site.
Overview
What is Night Shred?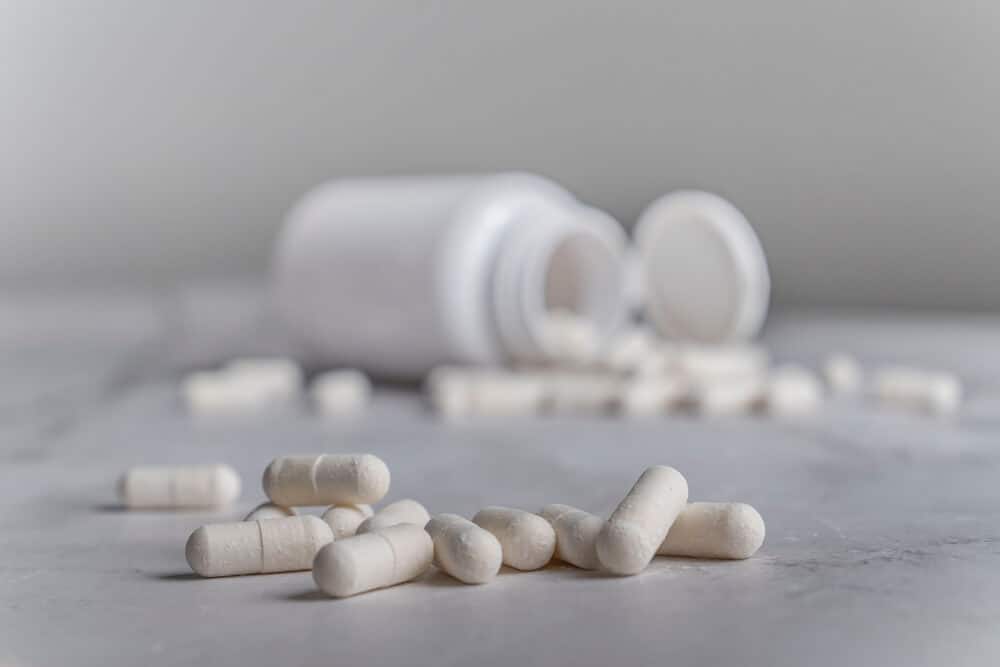 Night Shred is a vegan-friendly and gluten-free sleep aid and fat burner combination. It claims it increases sleep quality by helping users fall asleep and burn fat in the process. The supplement is offered in capsules that are taken before users sleep.
The capsules claim to give individuals a sense of relaxation to get into REM, or rapid eye movement, sleep faster. REM sleep is a unique phase of sleep in humans. The eye moves rapidly and randomly without necessarily sending any visual feedback to the brain. The body achieves a low muscle tone, and dreaming occurs. This helps people to wake up refreshed.
The night-time fat burner is expected to enhance weight loss, increase muscle development and increase your strength primarily if you work out. It helps manage weight by reducing morning cravings and stress eating.
So, does this supplement carry out its promise as the makers say it does? In this article, we delved into actual research to find out:
Frontiers in Neuroendocrinology Journal: According to this study, the use of exogenous melatonin lowers sleep onset dormancy and increases total sleep length, whereas it has little effect on how efficient sleep is. Melatonin is clinically used to treat people with sleep conditions as well.
Journal of Functional Foods: Gamma-aminobutyric acid (GABA) is an inhibitory neurotransmitter that can lower nervous system activity and calms individuals by attaching to the brain's GABA receptor, hence helping you fall into a deeper sleep faster.
Medicine Journal: Ashwagandha churnam is widely used to reduce stress and enhance wellbeing. It also has a lot of therapeutic benefits. Cortisol levels increase with stress and anxiety-the study checks on the variation of cortisol levels against ashwagandha chunam levels.
Night Shred Competitors
Who Makes Night Shred?
Night Shred is created by Innosupps, a supplements maker. Innosupps claims it is committed to creating products that contain proper doses of patented and clinically proven ingredients.
The company is not accredited by the Better Business Review and thus has a D+ rating. InnoSupps has been in operation for one year.
Night Shred Customer Service
The customer service can be found online via email at customerservice@innosupps.com. The department can also be contacted by phone at (702) 333-1008. Individuals may also mail your concerns to 1000 N Green Valley Pkwy STE 440-620 Henderson, NV 89074-6170.
Customer support representatives are also active on Instagram and Facebook. You can find more information about contacting customer service at their website on Inno Supps.
Other Products From the Makers of Night Shred
Innosupps mainly deals with vitamins and dietary supplements. Besides Night Shred, they also make:
Scroll below for one of the best products we've seen over the last year.
Claims
Night Shred Claims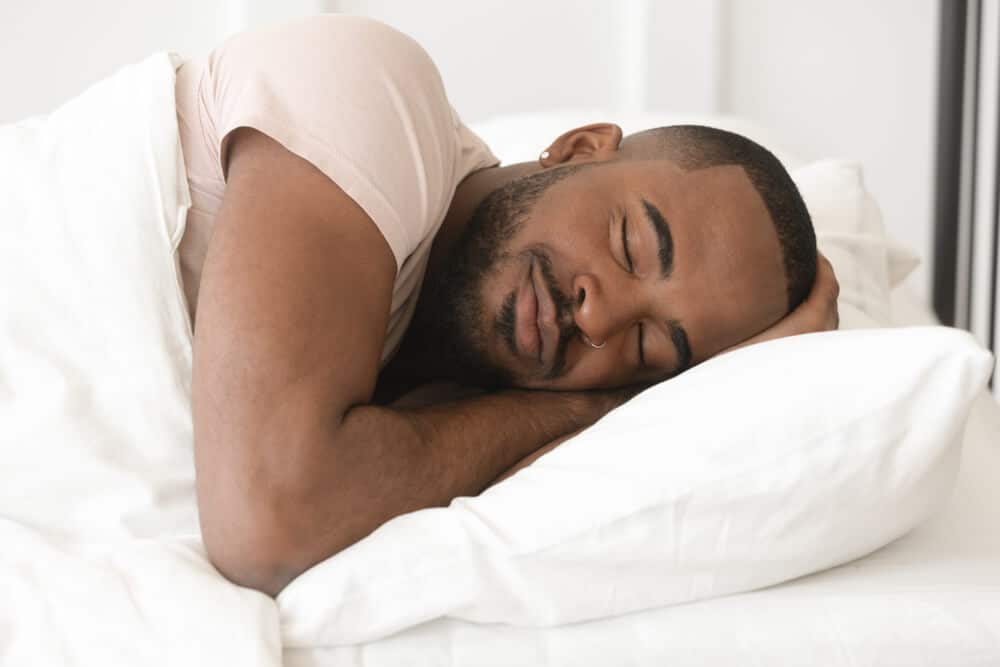 With Night Shred capsules, users should "experience deep sleep while burning fat." Night Shred also claims it optimizes the quantity and quality of your sleep while preparing the body to speed up the process of burning fat.
The capsules, once ingested, claim to help users fall asleep faster after relaxing their body to induce the onset of REM sleep faster. Sleep is induced using substances that prepare the body for sleep and regulate body temperature, hormone levels, and blood pressure.
Night Shred fat burner acts using ingredients and processes that are thought to reduce morning hunger and burn fat through thermogenesis. The product claims it can also rev the metabolism by promoting metabolism even during the wee hours and also enhance the production of growth hormones which lead to lean muscle development, which also burns fat.
Night Shred also promises to reduce post-workout soreness and increase overnight muscle recovery. Night Shred also claims to reduce cortisol levels which influence anxiety and stress.
Ingredients
Night Shred Ingredients
Night Shred ingredients used include:
GABA (gamma-Aminobutyric acid)
Chamomile (Matricari Recutita)
Passionflower(Passiflora incarnata) flower powder
Valerian root powder
Ashwagandha root (Extract KSM-66®)
Grains of Paradise (Paradoxine®)
Conjugated Linoleic Acid complex (CLA)- goFAT®
L-Carnitine
5-hydroxytryptophan (5-HTP)
L-Tryptophan
Melatonin
Does Night Shred Work?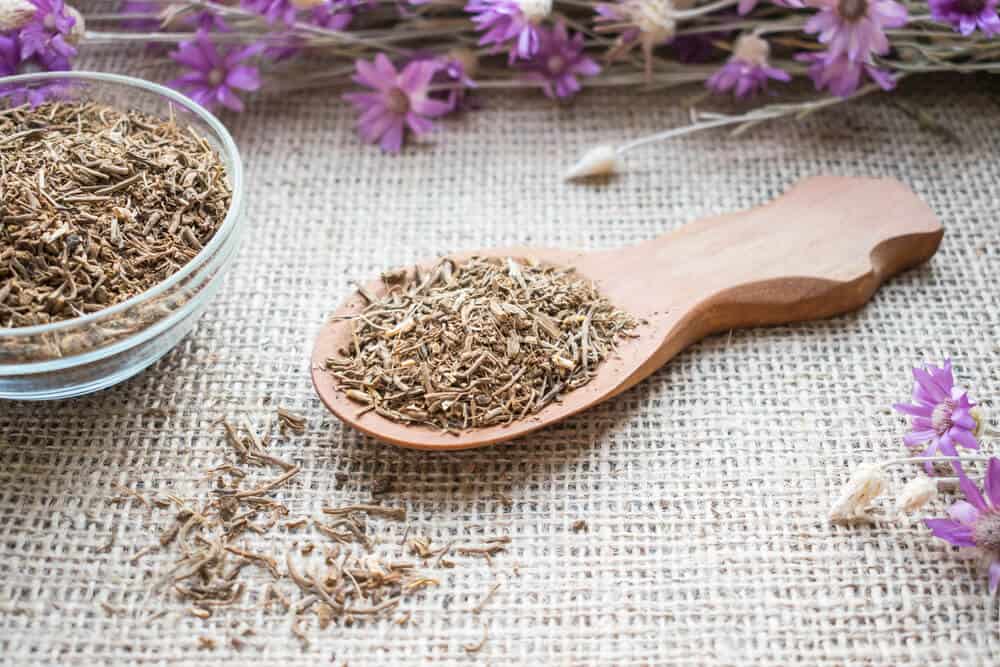 To see if this product worked, our team took a closer look at the ingredients.
GABA (Gamma-Aminobutyric Acid)
GABA is produced naturally in the brain as a chemical to relax the brain by inhibiting stress-induced hormones.
According to Frontiers in Microbiology, GABA increases exercise tolerance, reduces inflammations, and acts as an anti-anxiety remedy. Another study published in the Frontiers in Neuroscience carried out to research the effects of biosynthetic GABA on sleep and stress concluded that GABA indeed has beneficial effects on sleep and stress.
Finally, research published in Molecules noted that GABA could play a role in relaxation in the body.
Melatonin
The sleep hormone melatonin is a sleep hormone essential for regulating the circadian rhythm and increasing how quickly you fall asleep. It promotes REM sleep and the stages of sleep before dreaming begins.
The Behavioral Brain Research Journal concludes that MT1 and MT2 receptor proteins interact with melatonin to control the different stages of sleep.
Ashwagandha Root (Extract KSM-66®)
According to the International Quarterly Journal of Research in Ayurveda, research shows that KSM-66 doses enhanced cardiorespiratory endurance in athletic adults.
Valerian Root Powder
According to the Primary Care Companion for CNS Journals, supplements containing valerian root powder were studied to observe their importance for treating disturbed sleep and transient insomnia. The study concluded that indeed valerian root powder affects sleep quality.
Chamomile (Matricari Recutita)
Research published in the scientific journal Gerontologist states that chamomile can help in improving cardiovascular conditions, stimulate the immune system and promote digestive health.
Weight Loss
Night Shred and Weight Loss
On studying the ingredients and the relevant studies, Night Shred seems to have what it takes to promote weight loss. However, more clinical backing is required to substantiate its fat-burning claims.
Side Effects
Night Shred Side Effects
Night Shred side effects are caused by melatonin, which can lead to nausea, headaches, and dizziness
How to Use Night Shred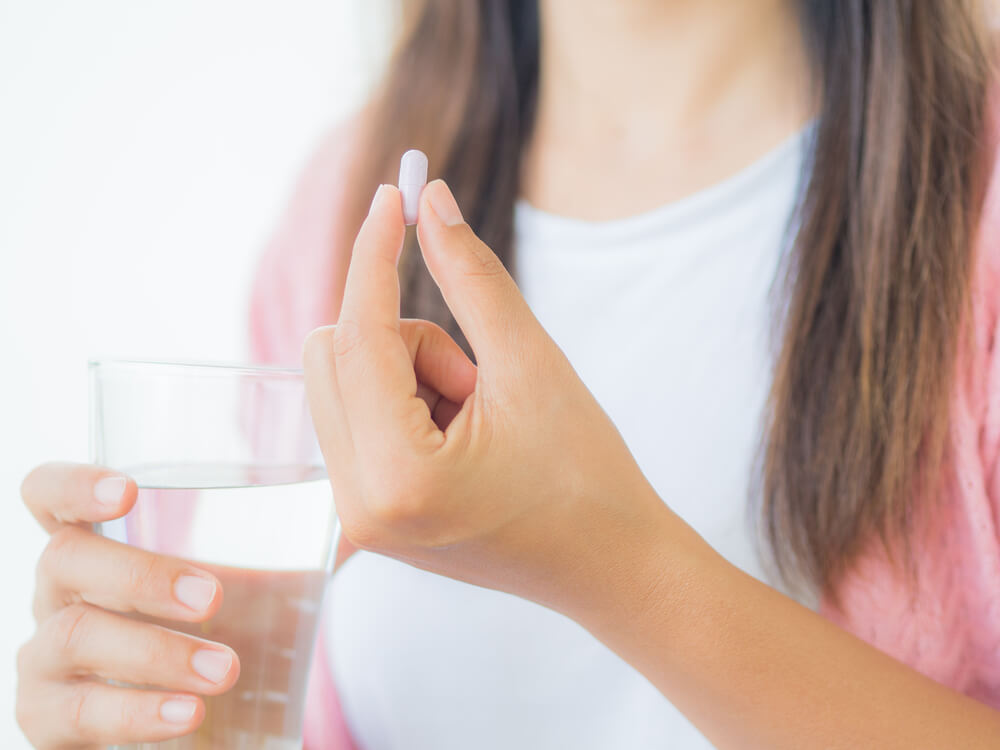 Night Shred is taken orally as capsules with water or any favorite drink.
Cost and Where to Buy
Night Shred is sold on the official Innosupps website and goes for $44.99. The shop also offers a monthly subscription of $35.99, which saves users 20%.
A bundle of three bottles is also offered for $119.99. Individuals, however, cannot purchase Night Shred at GNC.
Pros and Cons
Pros and Cons
Pros
The blend contains zero artificial sweeteners or harmful fillers.
Discounts are available on Night Shred bundles.
Cons
The supplement is not backed by clinical trials.
Night Shred is a bit expensive.
There is some research showing it can help with sleep, not fat burning.
Bottom Line
Bottom Line on Night Shred Results
If you're in search of a sound sleep enhancer, then Night Shred might be a good option for you. The melatonin and Ashwagandha root combination enhances sleep and reduces stress. Quality ingredients such as valerian root and chamomile extract are also known for enhancing sleep quality.
However, there is little evidence showing the supplement can help with weight loss as well. In fact, some individuals find more weight-loss success with health programs designed to guide you through your journey.
One of the best weight-loss programs currently on the market is one called Noom. This clinically-researched system uses multiple tools, like 1:1 coaching sessions, customized meal plans, and health tracking features, to help users make important changes to their health status and weight goals.
If you are ready to lose weight the right way, then Noom may be your answer! Make sure to check out their limited time free trial offer – available for a limited time to all Dietspotlight users.
Learn More About Noom »