Optimen Review

- 18 Things You Need to Know
Opti-men is a multivitamin dietary supplement that is designed to support the overall health and wellness of men. The creators of this product state that it has "75+ active ingredients" that include "high potency vitamins and minerals" and is guaranteed to improve the health of its users. However, this product has an extensive list of ingredients in proprietary blends that are unlikely to contain enough of the individual ingredients to offer a therapeutic dose.
Like many other multivitamins, Opti-men makes a lot of claims about what it is capable of doing without much scientific support. We had our research team take a closer look at this product to see if it is a worthy multivitamin. Here's what they found out about the product.
Optimen can be purchased through their Official Site.
Overview
What is Opti-Men?
Who does not want to live a healthy life? Although a proper, well-balanced diet will give you the appropriate amount of energy required by you, a person can't gain all the nutrients needed from the food itself.
When we talk about healthy living, it is important to remember that gaining the requisite amount of nutrients for your body is a must. A person will require consuming some extra supplements along with a balanced diet. Multivitamins, such as the widely used supplement Opti-Men nutrition supplement, are used to promote a healthy lifestyle and are taken to complete the intake of all required nutrients for a day, but do we need supplemental vitamins?
Psychology and Health – Some research shows that when people are told the complete truth about multivitamins, they are less likely to make purchase decisions based on what they think will happen.
Advances in Integrative Medicine – There are even researchers who believe that multivitamins may play a role in treating respiratory infections, though the results of their research were insignificant.
Journal of Dietary Supplements – However, not all is lost. Some studies do show multivitamin use in the obese population may prove beneficial. "Use of gender- and age-specific multivitamins may serve as a practical means to increase micronutrient status and decrease prevalences of clinical deficiency in the middle-aged to older population, particularly in those who are obese."
Products Similar to Optimen
About Opti-Men Supplement
The Opti-Men multivitamin is an excellent option to try when a person is looking for a multivitamin, which not only promotes healthy living but helps the user to lose fat as well. Opti-Men nutrition supplement pills are relatively small in size when compared to other kinds of multivitamins.
Furthermore, the multivitamins make use of over seventy different active products and ingredients, which help the user to attain the desired body and optimal health in no time. The Opti-Men multivitamin is manufactured and marketed by Optimum Nutrition.
Scroll below for one of the best products we've seen over the last year.
About Optimum Nutrition
Optimum Nutrition, the brand that makes Opti-Men multivitamin, is part of Glanbia's global nutrition company. Optimum Nutrition is abbreviated as ON and is one of the most trusted brands of protein powders, multivitamins, and other supplements.
The brand has been operational since 1996 and has helped many health enthusiasts attain what they aspired to by providing a quality range of supplements. Furthermore, the company and the brand make sure that their products and their products' quality is not compromised and offer only those supplements that are one-hundred percent pure.
Ingredients
List Of Opti-Men Ingredients 
The list of Opti-Men ingredients is expansive and is quite hard to collect in one place. However, we are going to name some of the key features here:
Vitamin A
Good for a healthy body, this vitamin improves eyesight and helps the user improve their general growth, according to Sub-Cellular Biochemistry.
Vitamin B6/B12 – B6 aka Pyridoxine
These B vitamins boost mood, help in muscle and mind movement and allow the user to witness enhanced body functions throughout the day. This element is a key player in the ingredients list.
Vitamin C
Vitamin C is one of the best available antioxidants for our bodies, according to Nutrients. This element in the formula fights oxidation and allows the users to witness better changes in their body.
Vitamin D
The supplement incorporates a myriad of benefits, and among one of the best benefits of the product is the fact that the supplement houses properties which help in bone strength and growth, which occurs due to the presence of Vitamin D in the ingredients list.
According to Dermato Endocrinology, vitamin D is an important factor in bone health.
Vitamin K
According to Current Nutrition Reports, Vitamin K is not a typical dietary supplement, but it helps the blood circulation in the body as well as in blood clots.
Folic Acid
According to the Centers for Disease Control, folic acid is a form of soluble vitamin B, which is tremendously helpful to the body's metabolism. This element helps the user's body to gain a rapid increase in the body's capabilities of cell renewal and cell growth.
Zinc
Zinc is an micronutrient that plays an important role in the metabolism, according to American Family Physician. However, the supplement contains the correct amount of zinc in the formula which allows the user to enjoy fertility, immunity, and growth.
Calcium
Calcium is an essential part of any dietary supplement and diet. The element of calcium allows the user to attain healthier, stronger bones, according to Endocrinology and Metabolism. 
Various Supplement Blends
The supplement makes use of four broad categories of combinations, each of which offers a different kind of benefit and dietary edge for users. These blends are responsible for muscle growth and improved metabolism.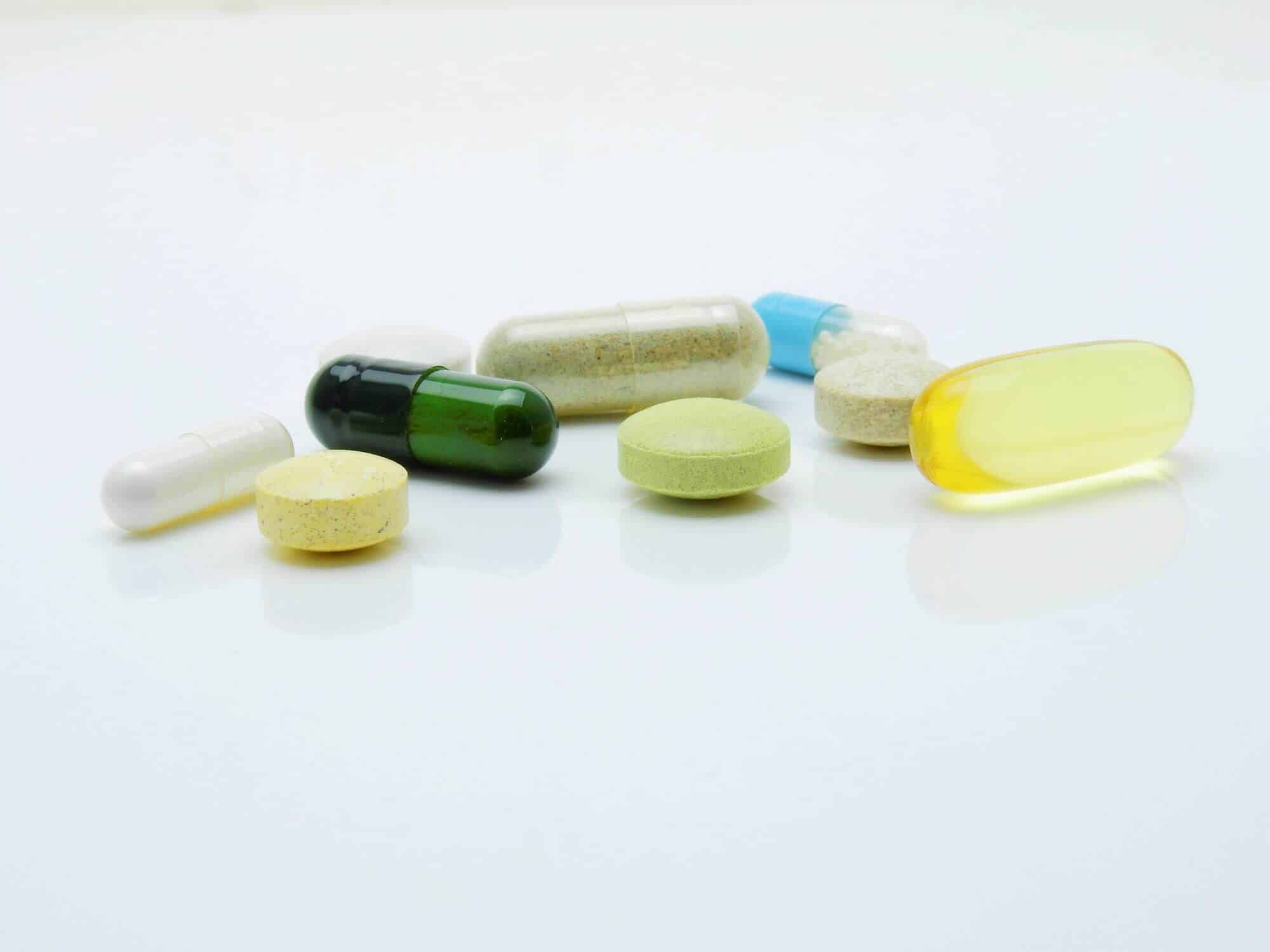 Along with this, the blends also allow the user to attain a lesser recovery time after a workout, which is a huge plus. Furthermore, the formula for the dietary supplement makes use of free forms of amino acids and BCAAs, which offer the user an enhanced immunity, muscle growth, improved function of the nervous system, and improvements to other bodily functions. In addition to this, the supplements also promote muscle growth for bodybuilding, quicker recovery, and enhanced endurance, which makes it ideal for physical training.
According to Nutrition & Metabolism, BCAAs play an important role in muscle health.
The amino acids, especially L-Threonine, aid in the fat burning process and even target stored fat in the body, thereby allowing the user to gain lean muscle.
Other properties of the same ingredients and other blends include the power to fight chronic illnesses, increase antioxidants in the body, and provide the body with anti-inflammatory effects.
What Does Opti-Men Do?
The Opti-Men multivitamin is characterized and labeled as the "Nutrient Optimization System." The supplement is made by incorporating various kinds of active ingredients and includes antioxidants, vitamins, and extracts, which promote a healthier body.
The supplement includes four kinds of blends, namely:
Phytochemical blend– over twenty different concentrates of fruits and vegetables
Amino blend– eight different types of free acids
Viri blend– over eight concentrates from various marine and botanical elements
Enzyme blend– four specific digestive enzymes
Opti-Men vitamin's sole purpose is to provide a solid foundation for users to build and maintain a healthy body.
How Does It Work?
The supplement drastically improves the lives of users. With many impressive benefits of the various natural and active ingredients used in the supplement, the Opti-Men multivitamin works well for the male body.
The supplement contains various kinds of essential minerals, vitamins, and micronutrients, which allow the male body to achieve its optimal level and stay healthy. This product, Opti-Men multivitamin, promotes healthy cell growth and ensures that your body's chemical levels are well-maintained and converted to energy and tissues.
Furthermore, the Opti-men multivitamin allows the essential vitamins A, B, and C to pass through the body and utilized it as it should. Additionally, the Opti-Men multivitamin enables the user to improve workout recovery, greater strength, and increased muscle growth by incorporating BCAAs and other types of vitamins in the supplement's formula.
L-Arginine and the BCAAs allow the user to feel a boost and allow for better recovery after working out, helping the muscles recover and grow. Furthermore, L-Cystine aids in the natural manufacturing of L-Taurine, which also promotes muscle growth and burns fat.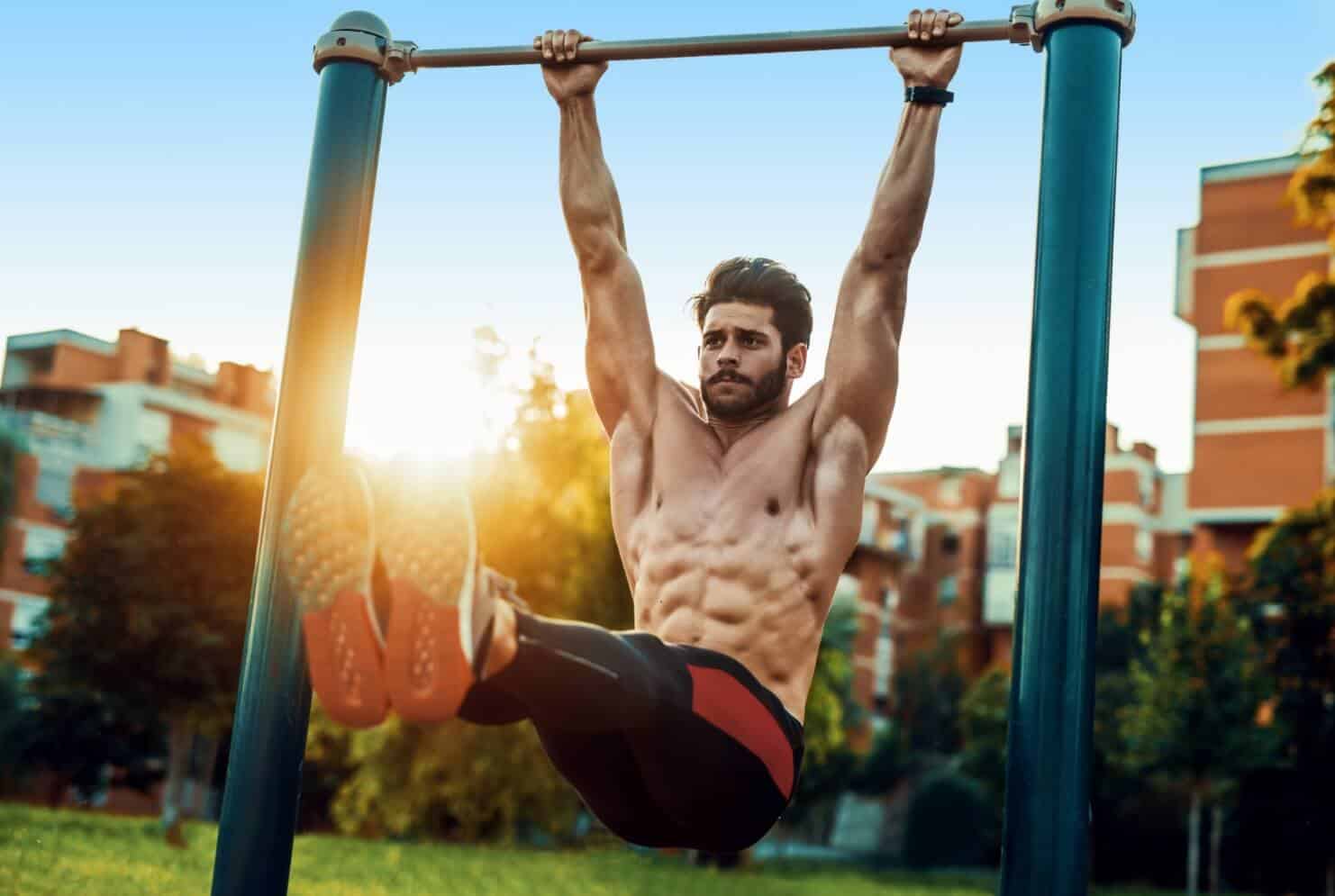 Benefits of Using Opti-Men Multivitamins
The many known and understood benefits of Opti-Men multivitamins are:
Opti-Men multivitamins are a superior brand of multivitamins. The supplement uses a formula that is high in nutrients and vitamins, and other minerals. Furthermore, the additional ingredients of the product add an added benefit to the use of the product.
Opti-Men multivitamins consist of four different kinds of digestive enzymes, which adds the benefit of a sound digestive system and allows the user to witness a quicker and better absorption of nutrients.
Opti-Men multivitamins provide the body with BCAAs. The body does not manufacture the BCAAs, which is why this product finds its use.
The BCAAs present in the formula for Opti-Men multivitamins is essential for both working out and post-training. BCAAs promote a quicker recovery and muscle growth, and the fact that the product provides BCAAs in the free form makes these supplements the right choice.
The supplement allows the user to boost energy levels, improve muscle production, and help maintain and repair the muscles with the assistance of amino acids present in the product's formula.
The various kinds of vitamins present in the Opti-Men multivitamin help in:
Bone health and bone maintenance (Vitamin D).
Vitamin C and Vitamin E are good sources of antioxidants and help increase endurance during workouts.
The presence of antioxidants in the product allows the body to fight oxidation.
The element of D-Alpha-Tocopherol from Vitamin E enables the user to fight muscle damage as well.
Safety
Is Opti-Men Safe To Use?
The product is said to be reliable and safe to use. The two driving factors for this are that Opti-Men is manufactured by Optimum Nutrition, which has established itself as one of the go-to brands for sports and nutrition products and supplements. Secondly, the product has several certificates to prove that the product is legit.
However, please note that the Opti-Men supplement uses over seventy different ingredients, making a list of its benefits and results is too exhaustive. There is not enough research or study material ascertaining the "safety" of all of these ingredients when used together.
On a different note, the company has the following certificates:
GMP – Good Manufacturing Practice certified product
A Certificate of Analysis for each raw material used in the product.
Hazard Analysis Critical Control Point (HACCP) has been put in place by Optimum Nutrition to ensure that it meets their standards.
Directions
How To Take Opti-Men
The Opti-Men nutrition supplement goes with food, three times per day, taken at breakfast, lunch, and dinner.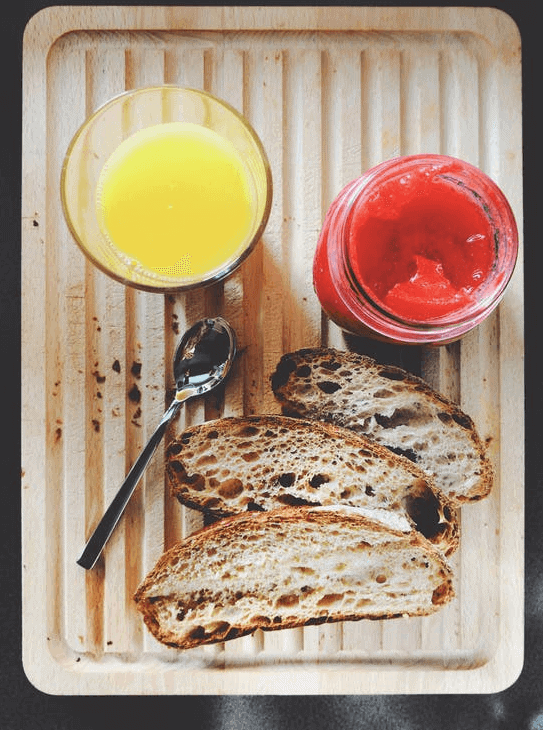 The product should not be taken as a substitute for a balanced diet and does not cure any medical conditions.
Side Effects
Potential Side Effects
Although Opti-Men supplements are hardly known for side effects, some users may experience the following:
Dizziness
Acne from fish oil
Nausea
Product Warnings
Product Warnings
Here is a list of warnings and precautions to keep in mind while using the Opti-Men supplement:
The product should in no way replace a healthy and balanced diet.
These products are for men; under no circumstances should the Opti-Men supplement be consumed by women.
No person below the age of eighteen should consume these products.
The products need to be put away as per the bottles' label directions to avoid spoilage.
The user should adopt a diet with low-saturated fat.
A specific type of oil, such as mechanically refined oil, should be chosen.
Oils and fats should be taken in moderation, as excessive intake of such fats and oils can hamper the weight loss process.
Check the ingredients on the label of the product for allergens. Consumption of such product may give rise to unpleasant or unhealthy medical conditions.
Furthermore, Opti-Men supplements should be taken only after disclosing your medical history to a health professional.
The use of the product should end if you experience any discomfort or side effects.
Disadvantages
Disadvantages of Using Opti-Men
There are no known disadvantages of the use of Opti-Men supplements. However, keep in mind that the product's ingredients' full list has not gone through any studying. There are many benefits, but the extent of its usability and side effects is not known.
The new formulation for Opti-Men came out in 2014, which has made massive changes to the supplement's nutritional portions. However, the various kinds of changes in the product may also turn your urine bright yellow.
Is There any Science Behind Opti-Men?
The official website for Opti-Men, Optimum Nutrition, provides a section for testimonials. But the area for scientific research and other studies on the product cannot be found online.
The product should be used at the user's discretion.
User Reviews
Opti-Men reviews are excellent and reliable. There have been no complaints about the product, except for mild acne and discomfort in very few users. Opti-Men is a good buy for many, and almost all of the users have witnessed a positive change after they started using the supplement.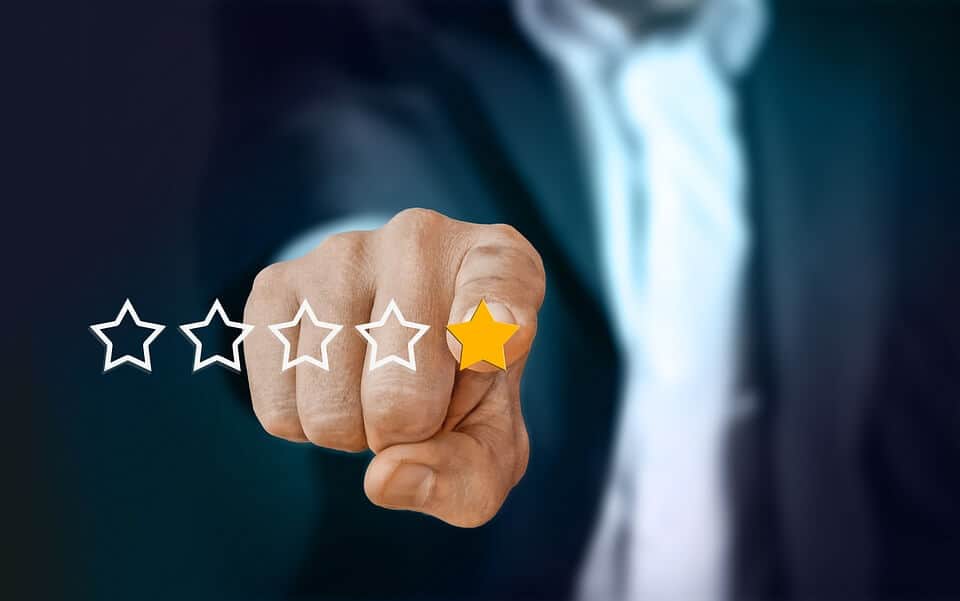 Where to Buy
Where To Buy Opti-Men
Opti-Men is available on various e-commerce websites and the official company website. The product comes in multiple sizes with different quantities of tablets. The cost of Opti-Men ranges from $31.99 to $77.99.
Should You Buy It?
Opti-Men is highly recommended and has good reviews. With various benefits, the product is one of the best on the market. Furthermore, it is priced reasonably and offers users enhanced body functions, making this product a good multivitamin supplement.
Opti-Men hardly receives any complaints or has issues with side effects. The most prevalent  Opti-Men side effect it makes urine bright yellow, which is hardly a discomfort.
The Verdict
Whether you are a work-out buff or just seeking a healthier body, this product may be suitable for you.  Even though this product is to be used only for men, the fact that it is gender-specific does not reduce its popularity.
The product not only enhances your body's physical strength and capabilities but also helps reduce body fat. The product's amino acids and other components fight the stored fat in your body in addition to helping your body speed up the recovery process of damaged muscles.
Although the Opti-Men multivitamin supplement is an excellent product and offers many uses and benefits, keep in mind that it is used as an add-on supplement, allowing users to enhance their body's capabilities.
Furthermore, not all products offer the same results to everyone. Each person's body is different. Therefore, there may be a chance that the supplement works differently for you. A healthy, nutritious diet and implementation of a regular exercise regime help promote the best results.
What Users Are Saying
What Users Are Saying
"I have been taking Opti-Men Multivitamins for a few years and Optimum Nutrition products in my experience are generally the gold standard when it comes to nutrition products. I have yet to find a better multivitamin on the market. The contents of the multivitamins are a great baseline for anyone looking to get essential vitamins that improve or maintain overall health."
"I've used many Optimum products over the years and will continue to do so. However, there is something about this multivitamin that just doesn't agree with me and gives me headaches pretty consistently. Just wanted to get it out there in case others have the same experience."
"I like everything about Opti-men. The only way I think it could be improved would be to have organic or food derived source of nutrients as opposed to synthetically derived."
Bottom Line
The Bottom Line – Does Opti-Men Work?
Is Opti-Men everything you were hoping for? Well, we like that the company has been in business for years and that we located some positive customer comments, but we have reservations about it because of no scientific research supporting the weight-loss claims. We're also skeptical due to the ineffective ingredients and the reports of negative side effects.
Are you ready to drop more weight? If so, we suggest going with a supplement containing ingredients backed by clinical research and no reports of negative side effects.
Among the best programs we've encountered this year is one called Noom. It's with a personalized lifestyle plan and human coaching that you get the support you need to make those lifestyle changes you've been desiring.
Also, the makers of Noom are so confident you'll fall in love with their program, they're providing a free trial offer, an excellent decision.
Learn More About Noom »