Texas SuperFood Review

- 11 Things You Need to Know
Texas SuperFood is a nutritional supplement designed to add nutrients to your diet. The product claims to provide energy, daily nutrition, mental focus, sleep support, and dense nutrients. Our research team focused on ingredients, potential side effects, and research supporting the claim to understand the benefits better. Then, we gathered the details to give you the facts.
Texas SuperFood can be purchased through their Official Site.
Overview
What is Texas SuperFood?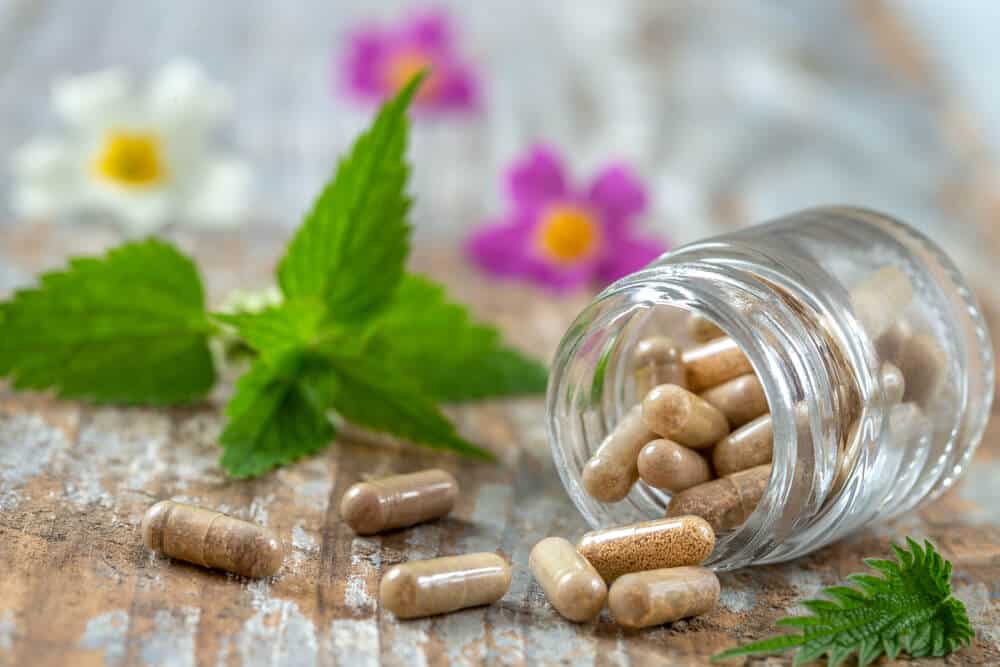 Texas SuperFood is a health supplement offering 55 raw fruits, vegetables, greens, and enzymes. It is made in the USA, free from GMOs, "toxins," animal products, fillers, artificial substances, pesticides, binders, and herbicides. The company claims the supplement is "all-natural, all real, all good."
Let's first take a look at fruits, vegetables, health and weight loss.
Obesity Research and Clinical Practice – Some men and women living overweight and obese tend to consume far fewer servings of fruits and vegetables than suggested by leading experts. For instance, one study revealed "respondents who reported that they never tried to lose at least 10 lbs, ate 0-2 servings of fruits and vegetables daily."
Journal of Cardiovascular Nursing – People living overweight and obese are encouraged to increase fruit and vegetable intake to reduce some cardiovascular risk factors.
Kardiologia Polska – "Current American and European guidelines recommend people to ingest fruit, vegetables, whole grains, and low‑fat dairy products as well as to decrease the consumption of red meat, sugar, and trans fats" to reduce blood pressure.
The Company Behind Texas SuperFood
There's little information about NPN Group, the company behind Texas Superfood. According to the official LinkedIn page, the company is headed by Dennis Black. On their official website it states that their corporate office is located at: P.O. Box 25, Greenville, TX 75403 however on their BBB page the address indicated is located at 1180 N. Mountain Springs Pkwy Springville, UT 84663.
Phone: 1 (888) 363-6888
Email: info@texassuperfood.com
We did find a warning letter from the FDA (2015). The FDA warned the company not to promote its health supplements as drugs or cures.
Texas SuperFood and the BBB
Currently, Texas SuperFood received a rating of "C" and an average rating of 1 out of 5 stars based on 4 customer reviews. They've had 2 complaints closed in the last 3 years and 2 complaints closed in the last 12 months.
Texas SuperFood Competitors
Benefits
Texas SuperFood Benefits
Texas Superfoods indicates the benefits of the supplement include:
Increased energy
Provides daily nutrition
Mental focus
Sleep support
Provides dense nutrition
The claimed benefits were provided from reviews, and the company doesn't guarantee results.
Scroll below for one of the best products we've seen over the last year.
Ingredients
Texas SuperFood Ingredients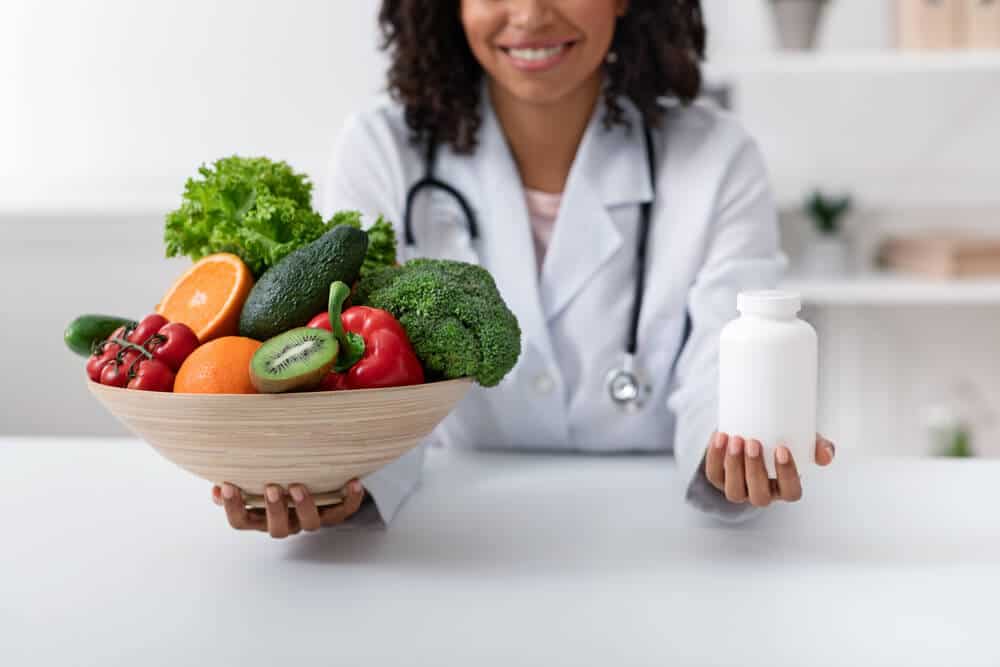 According to the Iranian Journal of Public Health, the consumption of fruits and vegetables is healthy behavior. So, our research team focused on the formula to better understand the benefits. We must note, the supplement provides research backing the effectiveness of each ingredient. However, there is no evidence that the supplement form confers the same benefits.
The company focuses on the fact that there are plants in their supplement, but they do not focus on the comparison between eating plants and consuming this product. This product is a processed version of these plants.
It should also be noted, the supplement does not provide much information on the enzyme blend and minerals that are added to their products.
Texas Superfood ingredients include:
Fruits and Vegetables
Some of the fruits and vegetables include:
Acerola Cherry
Alfalfa
Aloe Vera
Apple
Asparagus
Barley Grass
Black Elderberry
Blueberry
Broccoli
Carrot
Cauliflower
Celery Seed
Chlorella
Cranberry
Cucumber
Fenugreek
Garlic
Ginger
Goji Berry
Grape
Green Bell Pepper
Green Tea
Hawthorne Berry
Holy Basil
Lemon
Mango
Mulberry
Noni
Oat Grass
Orange
Oregano
Pear
Pumpkin Seeds
Raspberry
Red Bell Pepper
Rhubarb
Spinach
Spirulina
Strawberry
Sweet Potato
Tart Cherry
Tomato
Turmeric
Wheat Grass
Fruits and vegetables provide vitamins and minerals and provide antioxidant support to help fight free radical damage.
According to the journal Advances in Nutrition An International Review, fruits and vegetables supply dietary fiber, vitamins, antioxidants, minerals, and phytochemicals, which help fight obesity.
However, the supplement's ingredients aren't the same as eating whole foods.
Algae and Grasses
Texas Superfood contains algae and grasses, including:
Chlorella
Spirulina
Wheatgrass
White mulberry
Algae is a plant grown in both saltwater and freshwater. Algae contain chlorophyll, vitamins, minerals, antioxidants, and protein. According to the Journal of Applied Phycology, there is "substantial evidence for algae as nutritional and functional foods, yet there remain considerable challenges in quantifying these benefits."
Evidence-Based Complementary and Alternative Medicine concluded spirulina is a known antioxidant, while another study published in Openheart found that spirulina could help reduce body fat.
Per Phytotherapy Research, wheatgrass has high antioxidant levels.
Enzyme blend
The enzyme blend contains:
Amylase
Cellulase
Invertase
Papain
Protease
Lactase
Bromelain
Lipase
Maltase
According to the Journal of Animal Science and Biotechnology, "supplementation with amylase combined with glucoamylase or protease showed a beneficial effect on starch digestibility."
Side Effects
Texas SuperFood Side Effects
While there are no mentions of side effects, there's a chance some may notice side effects from the supplement ingredients; based on reviews:
Upset stomach
Bloating
Gas
Headache
Nausea
Diarrhea
Changes in bowel movements
Where to Buy
Where to Buy Texas SuperFood
You can buy the supplement and powder directly from the official website. Additional online retailers and some health food stores sell the supplement.
Price
Texas SuperFood Price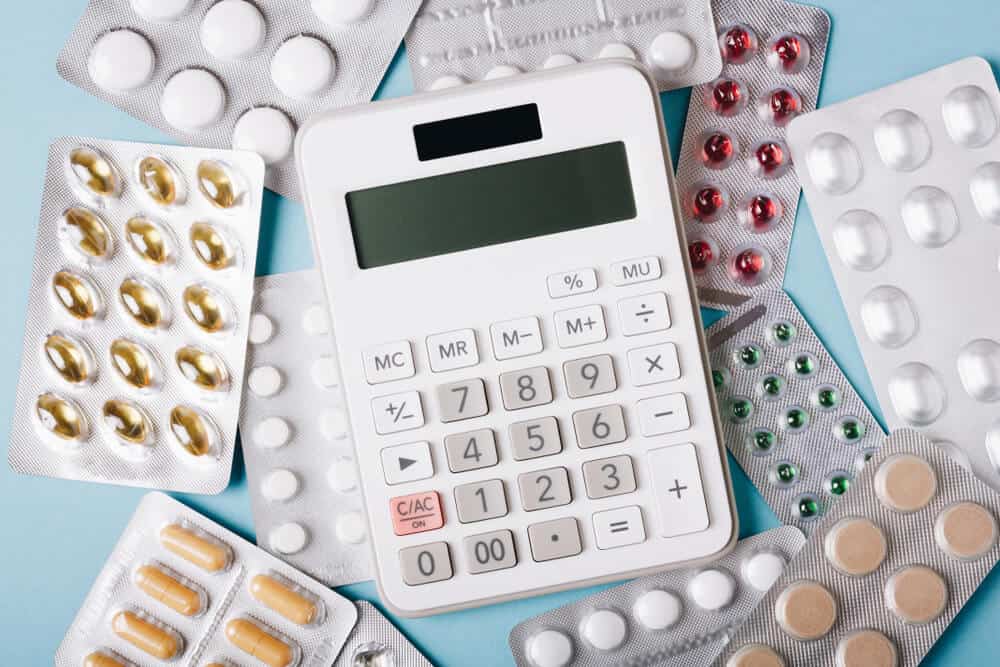 It's helpful to know the cost before you make any decisions. The company website offers some different price options for select products.
Here is a breakdown of the prices as of 2021:
Subscribe & Save

Single bottle – $69.95/bottle
Two bottles – $64.35/bottle
Three bottles – $59.46/bottle

One-time purchase

Single bottle – $89.95/bottle
Two bottles – $82.75/bottle
Three bottles – $76.46/bottle
Directions
How to Use Texas SuperFood Capsules
There are two ways to use the capsules:
Adults
You'll take two capsules three times per day with food.
12 Years and Older
You'll take one capsule three times per day with food.
Comparison
Texas Superfood Vs.
Texas SuperFood vs. Juice Plus
Juice Plus+ is a health supplement similar to the supplement. It provides vitamins, minerals, phytonutrients, and antioxidants from plant sources. Juice Plus+ is intended to supplement your diet, so you receive more nourishment each day. Juice Plus+ is available in the following options:
Fruit Blend (a combination of ripe fruits and grains)
Vegetable Blend (various leafy greens and vegetables)
Berry Blend (a mix of fruits and berries)
Omega Blend (plant ingredients that offer Omegas 3, 5, 6, 7, and 9)
Juice Plus+ capsules sell for $80.00 (30-day supply), and the chewables cost $82.50 (30-day supply).
Texas SuperFood vs. Balance of Nature
Balance of Nature offers two different health supplements:
Fruits & Veggies
Fiber & Spice
Fruits & Veggies provide the nutrition of more than ten servings of 100% all-natural fruits and vegetables each day. The supplement provides antioxidants to combat free radical damage.
Fiber & Spice provides antioxidants and may help digestive health.
Lawsuits
Texas SuperFood and Lawsuits
In January 2016, Nuplexa Group, the parent company, was on the hook for a class action lawsuit based on false advertising. According to the complaint, the company was misleading consumers into believing it was a dietary supplement that provided 12 servings of fruits and vegetables which is just not true.
What Users Are Saying
What Users Are Saying
"If you're trying to eat better and think you're falling a bit short, Texas SuperFood Original Capsules is a good option. And it's just as good as Balance of Nature only much more affordable. They have a very faint veggie taste and the capsules are easy to swallow."
"If you're looking for superfood supplements that will give you energy and make you feel like you consume something of value and good for your body, then this ain't it."
"I have never taken anything like this before. Was looking at Balance of Nature, but chose this product instead due to lower price. I took it for about 3 weeks, but only 4 capsules per day not 6. After 3 weeks, I started having bouts of moderate to severe stomach pain. After looking at my diet and beverage intake, I determined it must have been this product so I stopped taking it to see if I could rule it in or out. Sure enough, I have not had a stomach issue since I stopped taking it. I am not saying the product is bad, just that it was not good for me. I have a strong stomach but this product eventually started giving me gut problems. There were no other symptoms, just discomfort that was hard to tolerate that lasted for 2-3 hours and nothing relieved it except time."
Bottom Line
The Bottom Line on Texas SuperFood
Texas SuperFood is a dietary supplement available in both capsule and powder forms. There are claims the supplement improves overall health and wellness. On the other hand, while there are benefits to the supplement, there are always alternatives.
Weight management is a process and if you have your diet and exercise dialed in, consider choosing a program that can help you learn more about your own health habits and maintain a healthy weight.
We have seen hundreds of diet programs, and the best one we have ever seen is one called Noom. By providing personalized meal plans, interactive support groups, customized health information based upon your eating habits, and human coaching, Noom can help you develop healthy habits and even lose some weight along the way.
Also, the team behind Noom is offering a free trial offer as a sign of confidence in their program.
Learn More About Noom »