Green Vibrance Review

- 20 Things You Need to Know
Green Vibrance is a dietary supplement that's designed to improve the overall health of its consumers. Green Vibrance claims to "support nutrition, digestion, circulation, and immunity." Supporting nutrition, digestion, circulation, and immunity is a lot for one supplement to accomplish, which adds doubt to whether Green Vibrance can actually do all it says it does.
In order to see if Green Vibrance can really do all that it says it can, our team of researchers looked into the science behind its ingredients to find out their effects on the human body. Here are the results of their research and exactly what Green Vibrance's ingredients can do to the body.
Overview
What is Green Vibrance?
Green Vibrance is a plant-based dietary supplement that contains a host of recommended superfoods. Due to its clinical formulation, this supplement addresses vitamin absorption at the cellular level.
The company Vibrant Health designed the supplement as a powder that helps improve the four cornerstones of internal health:
Nutritional value
Easier digestion
Immune system defense
Improved circulation
Green Vibrance is a vegan green powder that does not contain gluten or genetically modified organisms (GMOs). The powder composition makes the product convenient and portable enough for use with meals, after meals, or as a light meal replacement.
Food & Function – According to one study, routine use of superfoods can lead to improved heart health, weight loss and cholesterol management, and prevention of specific health problems.
The American Journal of Chinese Medicine and Pharmacognosy Research – These journals have shared research demonstrating that barley acts as a powerful antioxidant. Additionally, barley contains nutrients and enzymes such as chlorophyll that can help rid the body of toxins and act as a natural anti-depressant.
Mini Reviews in Medicinal Chemistry.  – Because it uses mature wheat grass, the fermented properties have anti-inflammatory benefits for the human body.
Green Vibrance and the Better Business Bureau (BBB)
The company behind the supplement appears to be Vibrant Health, New England Greens LLC is the name on the website. They have a BBB page with an "A+" rating, but there've been no customer reviews or complaints and they are not accredited by the BBB.
Green Vibrance Contact Information:
Order Desk And Customer Service
Call or Text: (800) 242-1835 Mon – Fri, 9am – 5pm EST Closed Sat-Sun
Email: mail@vibranthealth.com
Address: 1 Waterview Drive Suite 103 Shelton, CT 06484
Contact The Owners: Ted and Paige Parker TheParkers@vibranthealth.com
New England Greens LLC other products include Trilogy Women, Digestive Vibrance, Joint Vibrance, U.T. Biotic, U.T. Vibrance, Bacterial Defense, Immune Defense, Maximized Turmeric 46x, Gigartina Red Marine Algae, and Spectrum Vibrance.
Green Vibrance Competitors
Ingredients
Green Vibrance Ingredients
One of the signature traits of Green Vibrance is the full disclosure of its ingredients. Green Vibrance is host to certified organic cereals, organic plant powder, root extracts, and probiotics. Among the most promising ingredients in Green Vibrance are barley, oat and wheatgrass, spirulina,  sprouts, and beetroot.
Certified Organic Cereal Ingredients
Green Vibrance includes the following cereal ingredients for nutrition: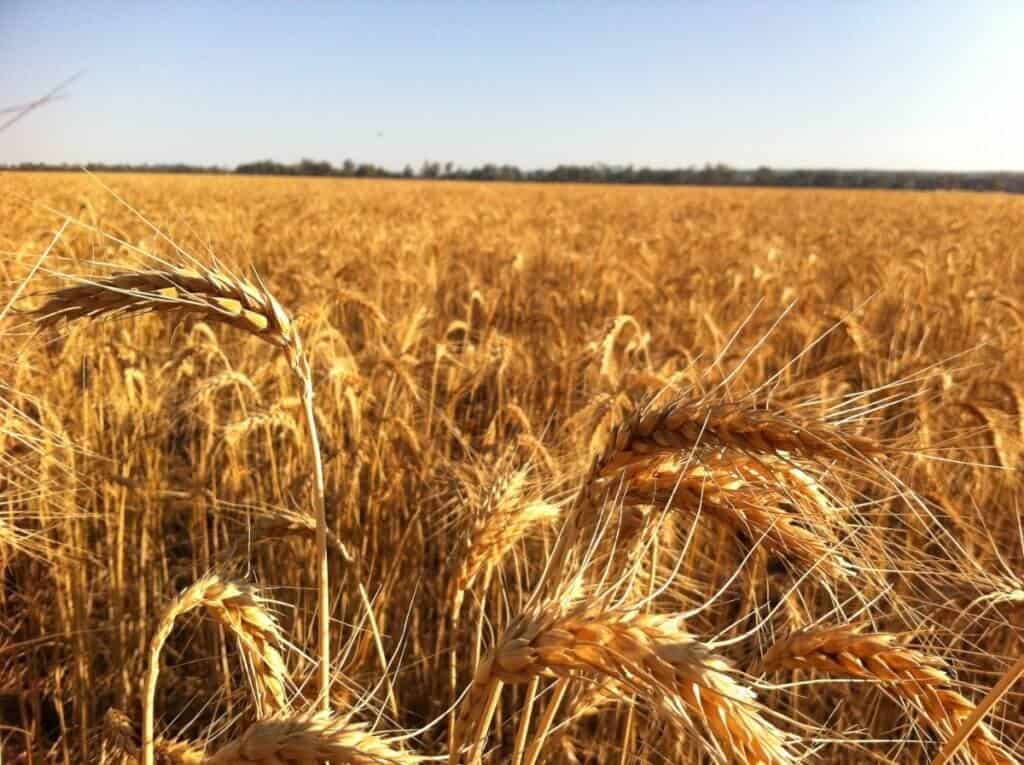 Barley Grass Leaf Powder  – A green superfood with leaves that naturally absorb rich nutrients from the soil, per BMC Complementary Medicine and Therapies. As a result, barley grass is a natural source of potassium, folic acid, b-complex vitamins, and Vitamin C, according to Oxidative Medicine and Cellular Longevity. 
Oat Grass Leaf Powder  – A green grass superfood that provides a natural source of beta-carotene, folic acid, plant protein, and fiber.
Wheat Grass Leaf Powder  – A powerful superfood high in chlorophyll (according to Mini-Reviews in Medicinal Chemistry and the Journal of Biological Chemistry) and silica, an organismal compound with therapeutic effects on the skin, organs, and hair.
Barley Grass Juice Powder – When harvested for juice, this grass contains 45 percent plant protein. Its strong structure and fermented sprout properties can help repair cells. The Journal of Ethnopharmacology notes that barley grass may have a beneficial role in obesity.
Oat Grass Juice Powder  – Juice processing results in the release of antioxidants polyphenols and tricin, per Nutrients. These antioxidants are good for heart health and may fight the side effects of stress, menopause, or common ailments such as colds.
Wheat Grass Juice Powder  – Juice extracted from wheat grass helps fight free radicals and may reduce the number of carcinogens in the body.
Kamut® Grass Juice Powder (No longer in the ingredient list as of April 2022) – An ancient plant and the descendant of original Egyptian wheat, Kamut is a high-protein grain that is twice the size of small, modern grains. As a result, it can be easier to digest. It is also a reliable source of fiber and niacin.
Certified Organic Plant Micronutrients
While organic cereals form the basis of Green Vibrance, the supplement also contains a hefty supply of plant nutrients that contribute to a solid microbiotic diet.
A microbiotic diet will aid in the circulation and absorption of essential nutrients. These micronutrients include the following:
Chlorella, beetroot juice powder
Non-GMO sunflower lecithin, spirulina powder
Parsley powder, zucchini fruit powder, carrot root powder
Scroll below for one of the best products we've seen over the last year.
Nutrition Facts
Green Vibrance Nutrition Facts
Green Vibrance consists of extensive ingredients that feature enzymes and antioxidants that support a microbiotic diet. Because it is a dry green powder supplement made mostly of plant materials, one tablespoon (tbsp) of the mix is low in calories and fat and is suitable for a weight loss program.
Also to its featured ingredients, Green Vibrance also contains 12 types of live probiotics that support digestion and gastrointestinal health. According to Vibrant Health, each serving size offers 25 billion probiotics to the digestive health. Good probiotics help the body absorb essential nutrients, keep cholesterol low, and reduce unhealthy bacteria.
What Does Green Vibrance Do?
Green Vibrance supplies green superfood micronutrients at the cellular level. The supplement contains a high concentration of recommended foods to help the body's cells repair themselves. Based on the paleolithic (paleo) diet philosophy of consuming whole plant foods, Green Vibrance powder holds dozens of antioxidants in one container (on the basis that it would be much harder to collect and absorb all of the ingredients individually).
Formulators believe that daily use of Green Vibrance can lead to improved nutrition, easier digestion, increased illness immunity, and better nutrient circulation throughout the body.
Does It Work?
Does Green Vibrance Work?
Green Vibrance contains most of the antioxidant ingredients recommended for a microbiotic health diet. Clinical studies claim that this type of formulation benefits vital body systems such as the digestive system, neurological system, and skeletal system.
According to the National Institute of Health, as long as the ingredients are well-preserved against oxidation, these antioxidants have a positive benefit on long-term health.
For example, the high amount of silica and minerals in the cereal ingredients can naturally support bone health and density, says a study published in The Journal of Nutrition, Health and Aging.
Also, the enzymes (such as betacyanin) found in root powders can combat free radicals and contribute to an anti-aging diet regimen. Although the Green Vibrance formula as a whole has yet to be tested in an independent study, the individual ingredients themselves have a host of scientific support for improving personal health.
Green Vibrance Benefits Claims
Green Vibrance claims to contain the following benefits:
25 billion probiotics
Enzymes
Fruits and vegetables
Liver support
Vitamins
Trace minerals
Skeletal support
Adaptogens
Benefits
Green Vibrance Benefits
The key benefit of Green Vibrance is the ability to offer a dense supply of vitamins and nutrients through a powder formula. Because modern lifestyles include large amounts of processed food and a high likelihood of stress, it is often a good idea to use an antioxidant supplement to counter environmental and internal damage.
According to the U.S. National Library of Medicine, a diet high in antioxidants can improve cardiovascular health, normalize blood sugar and cholesterol, and support cell metabolism and detoxification of the body.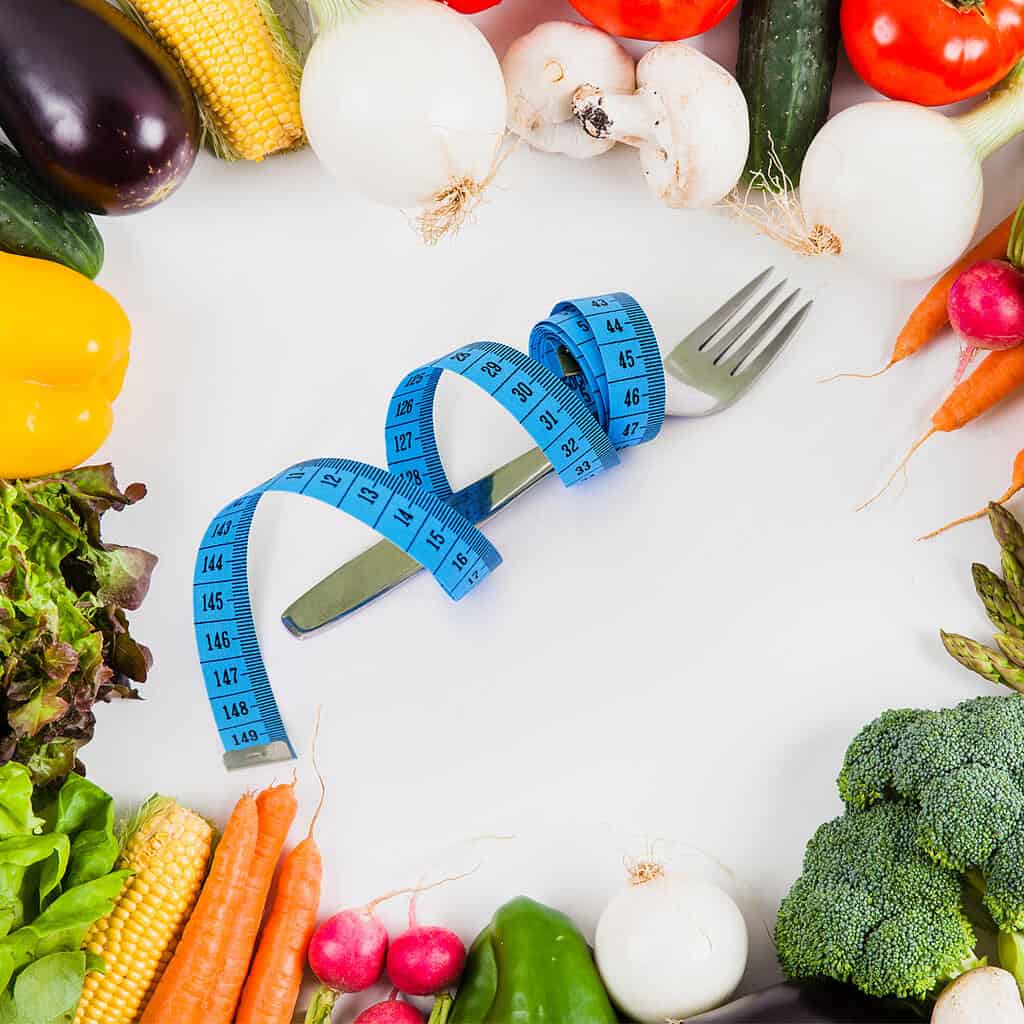 Besides getting nutrients that may be missing in a modern diet, this supplement may also help provide more energy through its rich supply of plant glucose and chlorophyll. It may improve the absorption of existing vitamins and minerals through its supply of natural probiotics.
Side Effects
Does Green Vibrance Have Side Effects to Worry About?
Because Green Vibrance is a natural plant product, there are few known side effects. The cereal ingredients use plant leaves and juice (rather than flour from grains). As a result, Green Vibrance is gluten-free. The product is vegetarian-vegan and does not contain GMO products.
While it is safe overall, some varieties of Green Vibrance contain Vanifolia™ natural vanilla powder (35mg). This flavor formula contains trace amounts of milk and soy; therefore, individuals sensitive to these two ingredients should take note.
As an added caution, Green Vibrance has been lab-formulated for adults. Vibrant Health has created similar products such as Super Kids Vibrance (for children) and Vibrant Companions (for pets) so that these groups can enjoy the supplement worry-free. As of April 2022, Super Kids Vibrance is no longer available on their website.
Is There a Green Vibrance Alternative?
With dozens of antioxidants, over ten types of probiotics, and full ingredient disclosure, there are few alternatives to Green Vibrance. The Vibrant Health company has created other varieties of its powder supplement, including Field of Greens for kosher and soy-free diets, Spectrum Vibrance for fruit-based diets, and Maximum Vibrance for high protein diets.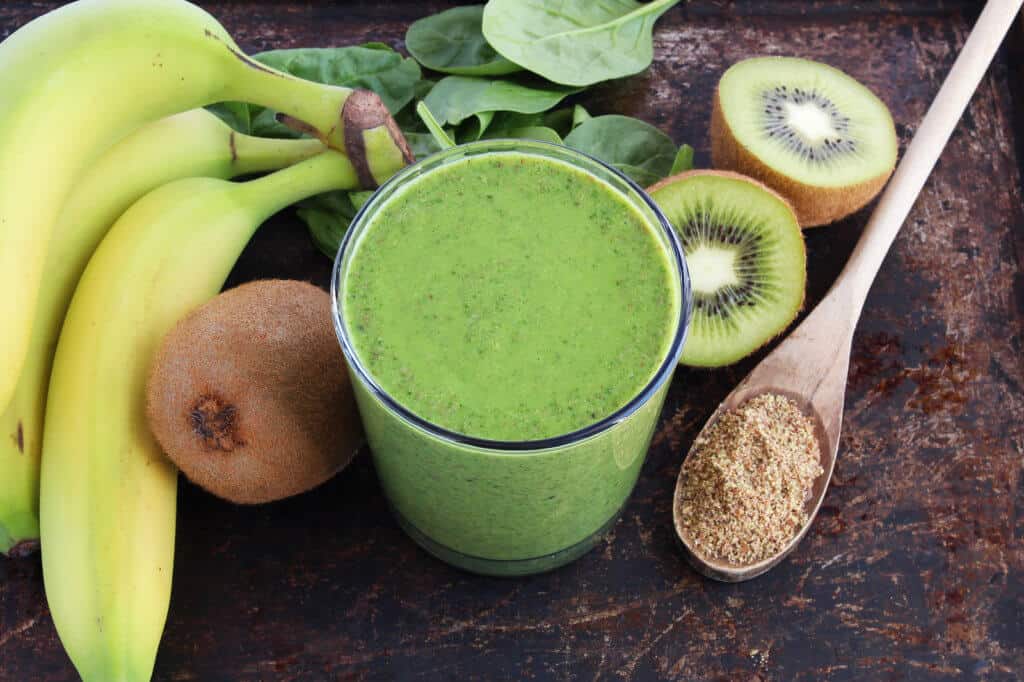 Some possible alternatives may include:
Cost
What is the Green Vibrance Cost?
The cost of Green Vibrance depends on the format you wish to buy. Products include:
Green Vibrance Original: $33

15 Packet: $35.00
15 Day: $33.00
30 Day: $56.00
60 Day: $94.00
83 Day: $120.00

Green Vibrance Capsules: $46
Vibrance: $32
Maximum Vibrance Vanilla or Chocolate: 15 to 30 Days $79.20
Green Vibrance Chocolate Coconut: $56
Green Vibrance Matcha Tea: $56
Spectrum Vibrance: $50
Vibrance flavors include Orange Pineapple and Chocolate Coconut.
Directions
Green Vibrance Directions
The original Green Vibrance is a powdered formula taken after meals for maximum nutrient absorption during the normal digestive process. Directions for taking Green Vibrance include the following:
Mix a large scoop of Green Vibrance with eight ounces of water or juice
Stir well
Consume between 30-45 minutes after meals for maximum absorption
Store powder in the freezer or refrigerator after opening to conserve probiotics
Formulators also recommend taking Green Vibrance at the same time each day for the best results.
Results
Green Vibrance Results
Most individuals who take Green Vibrance long-term report the supplement is an effective way to get dietary greens that their diet would have otherwise lacked. Consistently, users comment that Green Vibrance provides a large amount of fiber that is missing from typical diets.
Consumers also reported increased energy and a refreshed feeling of well-being. Reports of improved immune systems and decreased likelihood to get sick appear to support Vibrant Health's claims that Green Vibrance can boost immunity. Although there has been no independent study on the product itself, the company regularly updates its formula (called "Versions") based on laboratory tests and user feedback.
Green Vibrance Weight Loss
With its high concentration of nutrients and low calories, Green Vibrance may be a beneficial addition to a weight loss program. The primary effect Green Vibrance has on weight management is the impact on cell metabolism.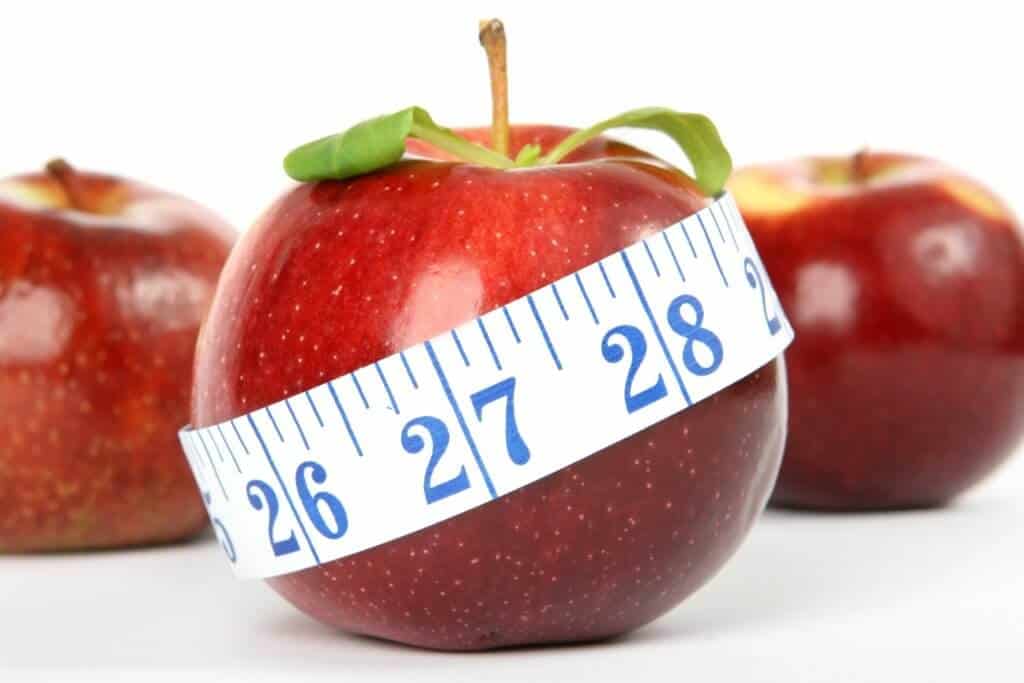 Plant ingredients in Green Vibrance contain high amounts of polyphenolic flavonoids, fiber, and phytosterols. They help cell repair. By increasing molecular and cellular energy and decreasing fat lipids, the supplement may be a useful addition to diet and exercise.
Green Vibrance And Blood Pressure
The composition of Green Vibrance may contribute to better circulation of nutrients throughout the bloodstream because the plant enzymes work specifically to help cells absorb vitamins. Additionally, the soluble fiber found in the cereal ingredients (known as beta-glucan) and antioxidants in the root ingredients (known as betacyanin) can also help lower blood pressure.
With ingredients like flaxseed and beetroot, this supplement is high in potassium and magnesium, making it a reliable option for assisting with blood pressure issues.
Green Vibrance for Menopause Symptoms
Menopausal and pre-menopausal women may wish to try Green Vibrance to address daily symptoms. This supplement is high in sprout ingredients that contain plant stem cells. Such stem cells help repair body cells undergoing hormonal changes. The supplement is also high in flaxseed, an ingredient used for centuries to treat reproductive health.
Green Vibrance Energy and Exercise Performance
Recently, Green Vibrance has become popular among bodybuilders for its potential to boost energy and help with recovery after strenuous exercise. While the supplement does provide the daily value of several vitamins, its low calories and low sodium make it less suitable to drink during exercise.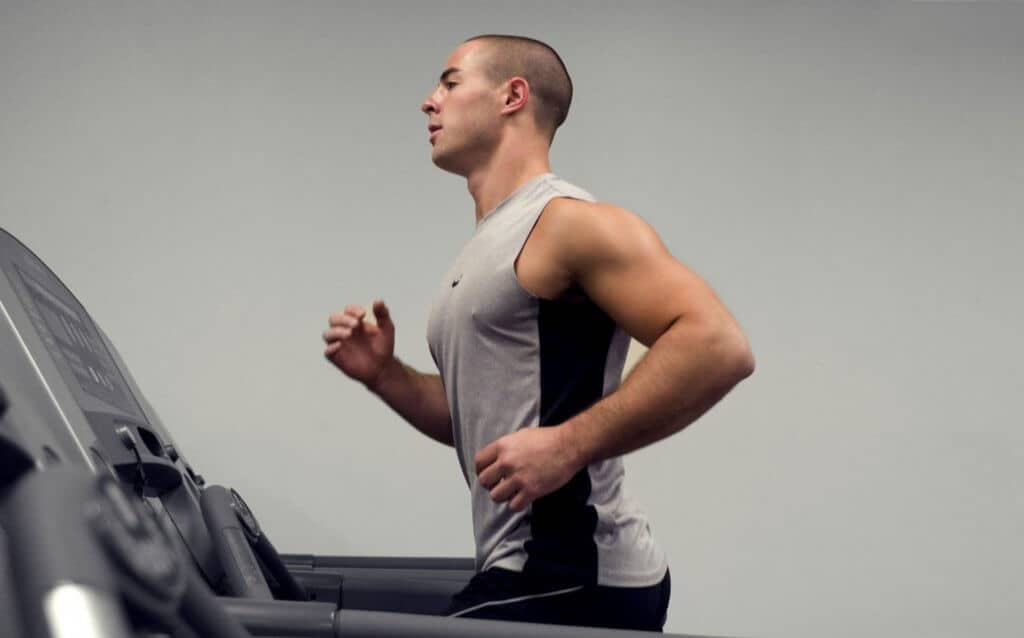 Also, the brand's 'Maximum Vibrance' alternative may be a more targeted choice for bodybuilders looking for protein. It is advisable to use Green Vibrance only as directed (approximately 30 minutes after a meal and at the same time each day) for the best results.
Where to Buy
Where to Buy Green Vibrance
Green Vibrance is available from a variety of online stores, including many major online vitamin retailers.
VibrantHealth.com (the company's website)
VitaminShoppe.com
LuckyVitamin.com
Vitacost.com
Amazon.com
Arsenic Controversy
Arsenic Controversy
ConsumerLab reported that Green Vibrance contains arsenic within its green powder, but Green Vibrance wrote a compelling response.
In short, they stated that the arsenic in Green Vibrance is non-toxic organic arsenic, which often can come from sea water (and some Green Vibrance ingredients are sea plants). This arsenic is also easily excreted from the human body and is not a risk. However, Green Vibrance has stated that they appointed someone in their production team to monitor heavy metals in both ingredients and finished product.
On April 20, 2020, Vibrant Health was given a 60-day notice of intent to sue for violation of the safe drinking water and toxic enforcement act of 1986. According to the notice, claimant has discovered that Plant-Based Superfood Green Vibrance, contains lead.
What Users Are Saying
What Users Are Saying
"Love Green Vibrance. I feel great while using it. I can tell when I'm NOT using it — I have more bloating/IBS symptoms, etc. I absolutely love the total blend of ingredients, it's one of the most comprehensive products out there."
"The taste of this product is pretty awful. I was looking for an alternative to Athletic Greens (as it's quite expensive), but this is no match."
"Covid destroyed my gut health, and nothing helped me through the healing process as significantly as this nasty little shake. Don't mix it with too much water, just get it over with. I'm so grateful I found this product. It might have saved my life."
Bottom Line
The Bottom Line on Green Vibrance
Are you heading out to buy Green Vibrance? Well, we like that the company has been operating for years and that we located some positive customer comments. However, we have concerns about this product due to their lack of scientific studies supporting the weight-loss claims. We also have reservations based on reports of adverse side effects, poor taste, and regulatory issues. Overall, most of these are small complaints.
Pros
Overwhelming positive customer reviews
Great, healthy ingredients
The company is transparent and communicates well
Cons
Some reviews about uncomfortable side effects
Most customers complain of a horrible taste
No scientific studies for some claims
If you're ready to drop those extra pounds, we suggest going with a program backed by science, doctors, and nutritionists.
Among the best weight-loss programs we've researched this year is Noom. The program combines personalized meal plans, exercise tracking, human coaching, and expert support that sets this app apart from the competition.
The makers of Noom offer customers a free trial offer, an excellent sign of confidence in their product – impressive.
Learn More About Noom »