Whoop Review

- 14 Things You Need to Know
A Whoop membership offers the promise of useful, even vital, healthy information daily and offers recommendations to improve sleep quality, reduce strain from overdoing your workouts, and measure recovery after working out. Whether the brand delivers on these claims or not, there is evidence that improvements in these areas can improve overall health and wellness.
The Whoop strap operates differently than other fitness devices on the market. Rather than being a fitness band retailer, the services this strap provides, known as the Whoop Experience, is the product and the strap is something they provide members for free.
Does Whoop live up to its lofty claims? Keep reading to learn the facts and figures you need to decide for yourself.
Whoop can be purchased through their Official Site.
Overview
What is Whoop?
The actual Whoop product is a service supporting their fitness bands. There are different types of bands available to be worn on the wrist or on the upper arm. The band measures sleep, recovery, heart rates, and strain so that the service can provide recommendations to improve sleep, workouts, and more to produce more optimal results for your health and fitness.
Sleep deficits are closely related to a multitude of health problems. In fact, long-term sleep deficits have been associated with numerous health conditions, all backed by sound research.
Sleep: This study identifies sleep deficiency as a contributing factor for a number of negative health conditions.
Nature and Science of Sleep: Sleep disruption can also be a way to increase the risk of health conditions.
PLoS One: Initial findings, from data extracted from the WHOOP system, indicate that using the system regularly may be a non-invasive early-indicator of potential infections – even prior to the onset of symptoms.
The personalized insight through the use of the app, however, is what the company promises in the form of personalized fitness tracking, and performance reports delivered weekly, monthly, and yearly as long as you are a member.
Whoop Competitors
Company Bio
Who Created Whoop?
Will Ahmed is the founder and CEO of the company, though, there are several prominent sports figures who are made major investments in the company including NFL quarterback, Patrick Mahomes, and professional golfers, Rory McIlroy and Justin Thomas. Whoop currently earns a "D" rating with the BBB and 1.3 out of 5 stars based on an average of 22 customer reviews. A total of 95 complaints with the BBB have been closed in the last three years with 59 of those closed in the previous 12 months.
The Best Ways to Contact Whoop Customer Service
Customer service and support are available through the company website. The site offers a series of promoted articles to help users connect and get started with their devices, educational tools, charging information, and information on how users can use the data from their fitness straps.
Customer service itself is through a messaging system used by pushing the "contact membership services" button. Customer service is also available via emailing support@whoop.com and telephone by calling (617) 670-1074. Their address is 1325 Boylston St Ste 401 Boston, MA 02215-3900.
Team members may also be available on social media platforms like Facebook, Twitter, LinkedIn, or Instagram.
Scroll below for one of the best products we've seen over the last year.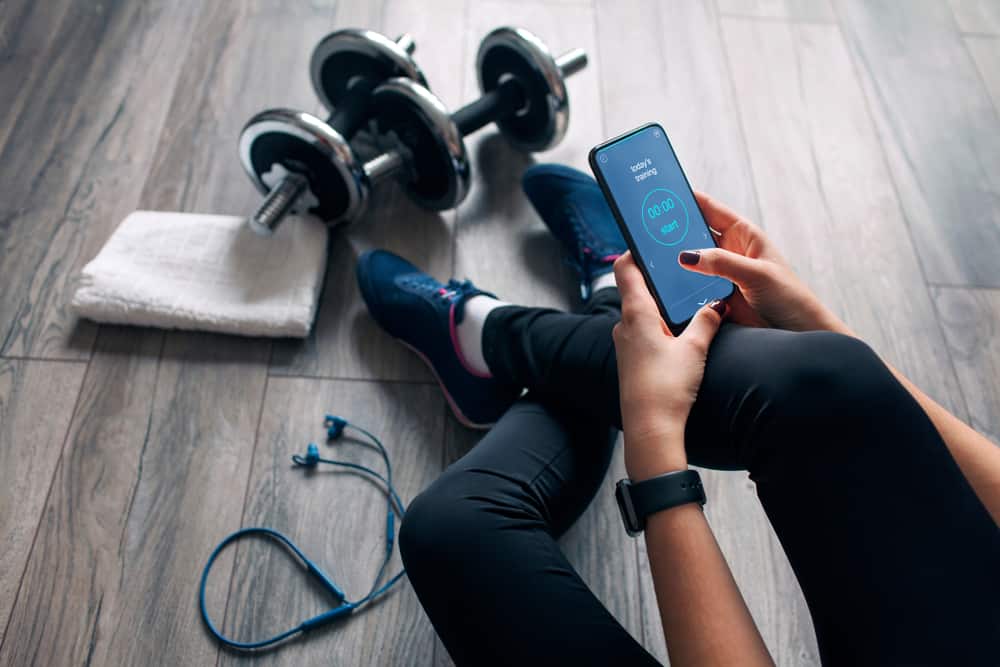 Returns
Whoop Return Policy Details
According to the official Whoop website, "You can cancel your membership and return your WHOOP for any reason within 30 days upon receipt of your WHOOP." To start a return, visit the support page, choose Account & Orders then Refund, Return, Exchange to find a link for your request. Once qualified, you'll receive a return label. Shipping costs are subtracted from the return amount.
Claims
Whoop Claims to Do What?
Whoop makes many claims about how effective their methods are for improving sleep quality, reducing workout strain, and boosting recovery after working out.
This is accomplished through various app features, daily analysis, and coaching options as well as educational and support tools included in the app. All of the guidance and recommendations are based on the unique data derived from the user's strap.
Equipment
Details About Your Whoop Equipment
Users do not need to purchase a large amount of additional equipment to enjoy the maximum effect of this tool. Most people already have a mobile phone where they can download the Whoop app. The company also provides one fitness strap that measures:
Heart rate
Heart rate variability
Sleep cycles
Awake times
Respiratory rate
Once again, the strap itself isn't the product. It is the data analysis, lifestyle recommendations, strain, and sleep coaches that members have access to. Plus, there is a journal where users can discuss goals and the effect various changes have on helping them accomplish these goals.
App
Whoop App and Installation
The Whoop app is designed to give you a simple, easy-to-navigate look at your results. It not only tracks activity but also works with your goals and physiology. The app offers a Sleep Coach, Smart Training, Recovery Data, and a Health Monitor. The Whoop app is available on Android, iOS, and desktop.
Workouts
Are There Dedicated Whoop Workouts?
Membership doesn't offer specific workouts for members to follow. What it does is make recommendations about the intensity and duration of member workouts based on strain and recovery times indicated by the strap.
The benefit of working out for optimal health and fitness has long been cited in various studies.
Current Sports Medicine Reports concluded that too little and too much cardiovascular exercise can be harmful to the heart. However, according to Postgraduate Medicine, aerobic exercise may also reduce the risk of negative health problems.
The American Psychological Association also reported on the consensus reached by the International Proceedings on Physical Activity, Fitness, and Health in the form of 70 chapters on the important relationship between physical activity, fitness, and health. In general, a heart rate can help keep individuals on track with these guidelines, according to the American Journal of Public Health.
The Sleep Research Society includes a study on the relationship between exercise and sleep-disordered breathing that concludes that a lack of exercise is closely related to increases in the severity of sleep-disordered breathing.
Weight Loss
Whoop and Weight Loss
While the product makes no specific claims about weight loss, the focus is on optimizing and enhancing sleep, workouts, and health.
There is evidence in the Annals of Medicine to support the idea that sleep deficits play a pivotal role in weight loss. There is also evidence in JMIR Mhealth Uhealth to support claims that fitness trackers can encourage positive behavioral changes.
Cost
Cost and Where to Buy
Membership is available with various subscription options.
Monthly memberships begin at $30 per month.
Yearly memberships begin at $25 per month.
18-month memberships begin at $20 per month.
Whoop Pro costs an additional $12 per month.
Additional bicep bands, wrist bands, and impact sleeves are available to purchase on the Whoop website along with the membership itself.
Cancel Membership
How to Cancel Your Whoop Membership
Once logged into your Whoop app, choose Membership and follow the instructions provided.
Pros and Cons
Pros and Cons
As with all things, there are pros and cons to consider with any fitness and lifestyle products.
Pros
Easy to use and navigate
Individualized reports so you can measure your progress
Daily recovery analysis
Cons
Ongoing monthly costs
No screen
Doesn't count steps
Reddit Reviews
Whoop Reddit Reviews
Reddit has over 130,000 active communities for sharing insights on products. It's one of the top 10 most popular social network sites in the US. We researched Whoop reviews on Reddit to learn what people are saying.
Our research turned up Whoop Reddit reviews on both sides of the argument. Reviews on Reddit indicate that some users liked Whoop while others were not as impressed. A bunch of people had concerns about Whoop 4.0 and its wireless charging. It seems to charge slower than previous models, which certainly doesn't feel like an upgrade.
What Users Are Saying
What Users Are Saying
"I really wanted to like the Whoop, however, it underperforms in so many areas I just can't endorse it. The HR detection is wildly inaccurate which basically renders the device useless, I found I just couldn't trust the data it was generating, which is a BIG problem with a device like this."
"I really get a lot out of my Whoop. It is expensive but if you are a committed athlete, it really helps knowing how recovered I am."
"I had Whoop for a year, the metrics are personalised and useful for people that train daily. Quite expensive for £25 a month in my opinion when compared to what you get from the latest Garmin devices in comparison."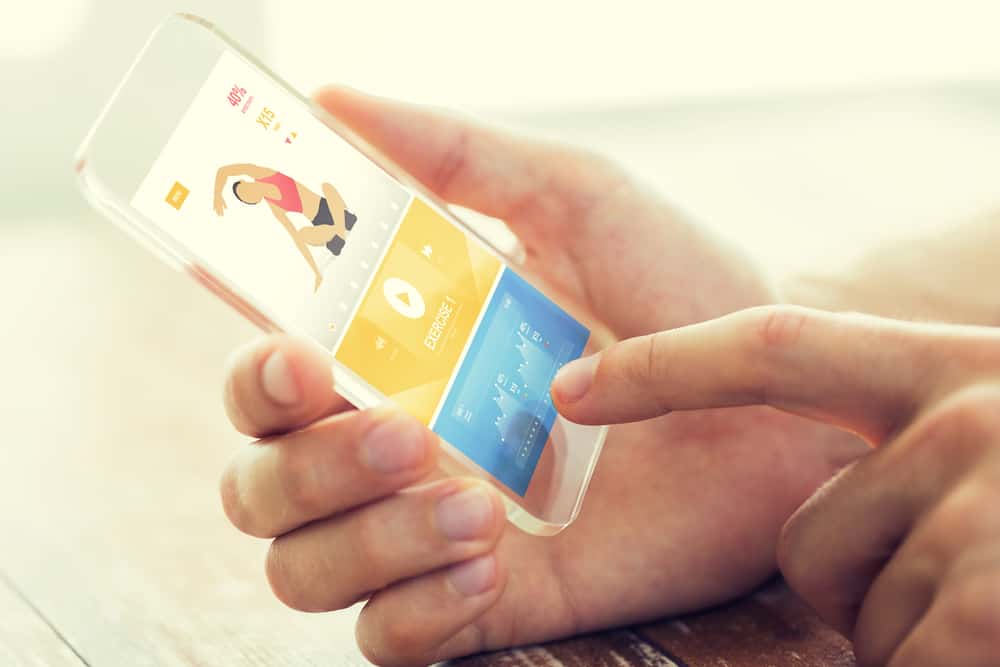 Bottom Line
Bottom Line on Whoop Results
If your goal is to "gamify" for your fitness efforts or engage in a little "biohacking" of your own, Whoop is an excellent choice. However, if you're looking for a fancy real-time step counter to help you stay motivated, you might want to try a different membership instead.
Instead, a weight-loss program like Noom may prove to help you succeed more.
With Noom, users can lose weight with access to personalized meal plans, 1:1 coaching sessions, exercise tracking, and more. Make sure to check out the program's free trial offer, available for a limited time!
Learn More About Noom »