FitOn App Review

- 12 Things You Need to Know
The FitOn App – a free online fitness app that offers 100s of classes taught by celebrity trainers. Is FitOn App free forever, or are they offering a free trial followed by an expensive (and difficult to cancel) subscription? Our researchers logged on to find out.
The team checked out FitOn App reviews, investigated the science behind FitOn workouts, and tried some of FitOn's streaming workouts to give you the bottom line on this free fitness app.
FitOn App can be purchased through their Official Site.
Overview
What is FitOn App?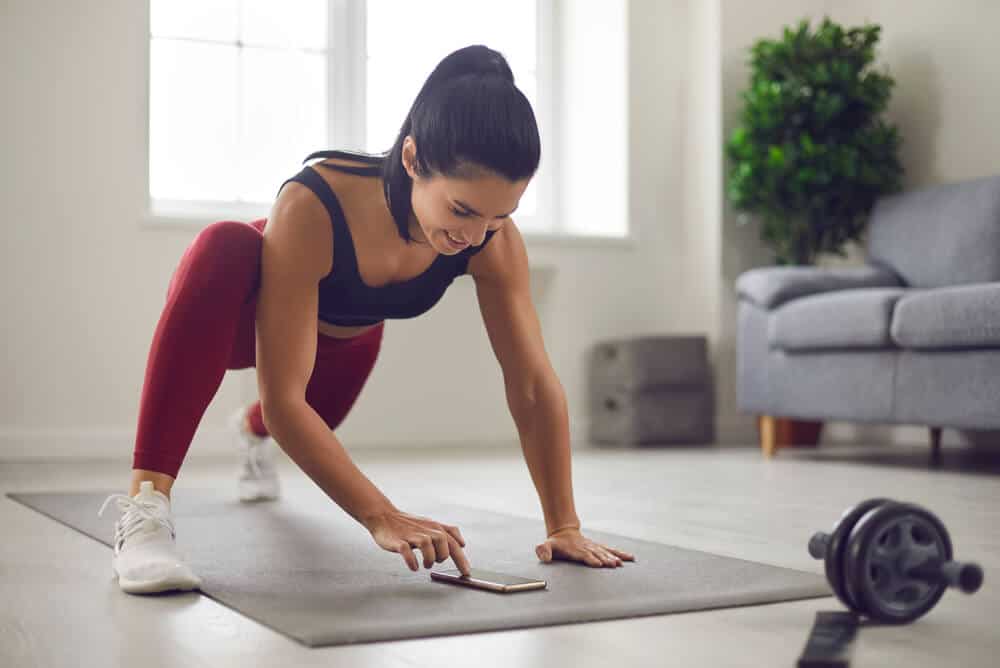 FitOn markets itself as a free fitness app for modern women. Celebrity trainers stream various classes that include yoga, pilates, barre, strength training, cardio, high-intensity interval training, prenatal exercise, and postnatal workouts.
So, is FitOn app free forever, or are they only offering a free trial? The people at FitOn want to make quality streaming workouts from world-class trainers available to everyone. They promise that this free fitness app will remain open, and they will never sell your personal information for advertising purposes.
Users can upgrade to FitOn Pro for a monthly fee. FitOn Pro includes a customized diet plan, recipes, streaming music playlists, and integration with your favorite fitness wearables, and this is what research has to say about fitness apps in general:
Sports Medicine: More research is needed to determine the effectiveness of apps focusing on exercise and fitness goals.
JMIR mHealth and uHealth: Apps need to be careful when promoting fitness on apps to be sure healthy behaviors are being advertised.
mHealth: Fitness apps can be useful when the right tools are offered.
Is FitOn App Available Live?
The FitOn App offers both live streaming workouts and prerecorded workouts on demand.
FitOn App Competitors
Creators
Who Created FitOn App?
FitOn was created by Lindsay Cook, a working mom who struggled to find time for fitness. Lindsey loved studio classes, but they no longer fit into her busy schedule. So, she left her job as Vice President of FitBit and raised $4.6 million in equity financing to launch FitOn. FitOn was founded in 2018 in Los Angeles, California.
How to Contact FitOn App Customer Service
You can contact FitOn customer support through the chatbot on their official website. There is a paid version of the FitOn app called FitOn Pro. These PRO members may have access to additional contact information. Besides chatbot, you can also contact FitOn through a support ticket: https://help.fitonapp.com/support/tickets/new Or, Email: ios-support@fitonapp.com. If you need to return a product you can email: shop-support@fitonapp.com.
You can also choose to write to:
8605 Santa Monica Blvd
#16613
West Hollywood, CA 90069
Scroll below for one of the best products we've seen over the last year.
Cost
How Much Does FitOn App Cost?
You'll never pay for fitness again with FitOn. FitOn streaming workouts are 100% free. Users can upgrade to FitOn Pro 6months for $23.99 (70% off original $79.99) or FitOn Pro 1 year for $29.99 (70% off original $99.99). The FitOn App cost covers a detailed diet plan, more than 500 recipes, streaming music playlists, and integration with your favorite wearable device.
Refunds
Is There a Refund Policy?
The FitOn plan is non-refundable, but you can cancel your membership at any time. For their other products you can return or exchange within 45 days of the order receipt date. FitOn other products include Get Your FitOn Mat, Sculpt Resistance Bands, Hydrate Me Bottle, and Get Your FitOn Kit.
Claims
How Does FitOn App Claim to Work?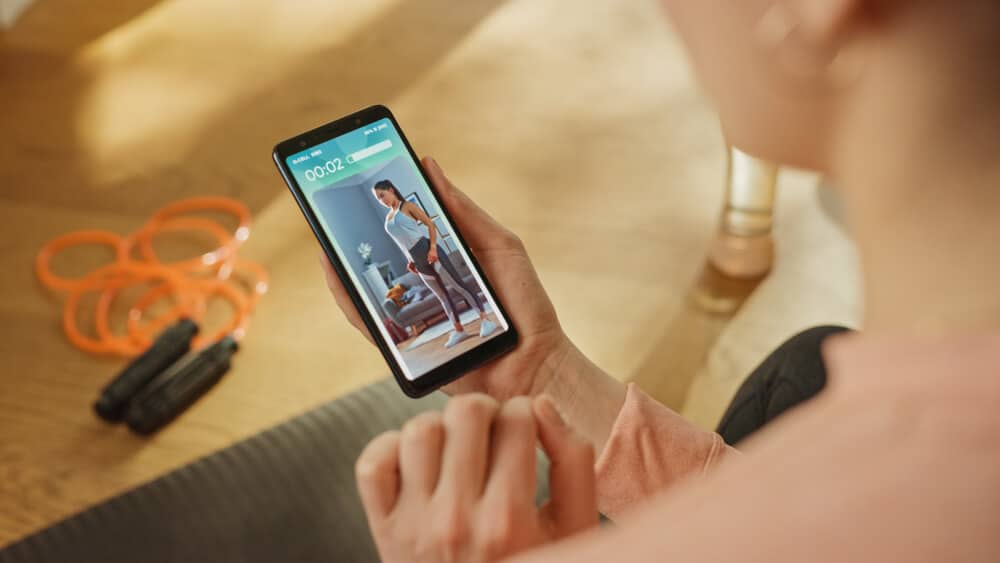 Users enter their information on the FitOn login page, answer a few questions about their fitness goals, and start streaming workouts. This fitness exercise app provides easy-to-follow activities that you can do alone or with your friends. Most workouts require no extra equipment, and you can search for your next video by duration, ability level, intensity, or celebrity trainer.
Reviews
Customer Reviews Say It All
One way to confirm its effectiveness is to look at the people who use the app. On Google Play, the app has a rating of 4.7 stars out of 5. Not too shabby for a fitness app! The reviews that gave the app less than 3 stars complained about the functionality of the app. Others complained about not getting everything for free.
However, on the Apple app store, the rating is 4.9 stars out of 5. This proves that people are truly enjoying the app despite not being completely free.
Program Details
Details on the FitOn App Program
The FitOn App offers streaming workouts, nutrition advice, and an informative fitness blog. The high-energy activities are taught by world-class trainers and celebrities, like Jonathan Van Ness and Gabrielle Union.
Stream workouts for every situation. Users can choose exercises that they can do in small spaces, with friends or with their kids. Some classes target a specific area, while others offer a full-body workout.
You can use the FitOn App on Roku, Apple TV, Google Chromecast, Samsung Smart TVs, LG Smart TVs, and Amazon Firestick.
Tech Integrations
Does it Integrate With Wearables or Health Programs?
The FitOn App supports:
Apple Watch
Garmin
Google Fit
FitBit
Samsung Watches (with FitOn PRO)
Weight Loss
FitOn App and Weight Loss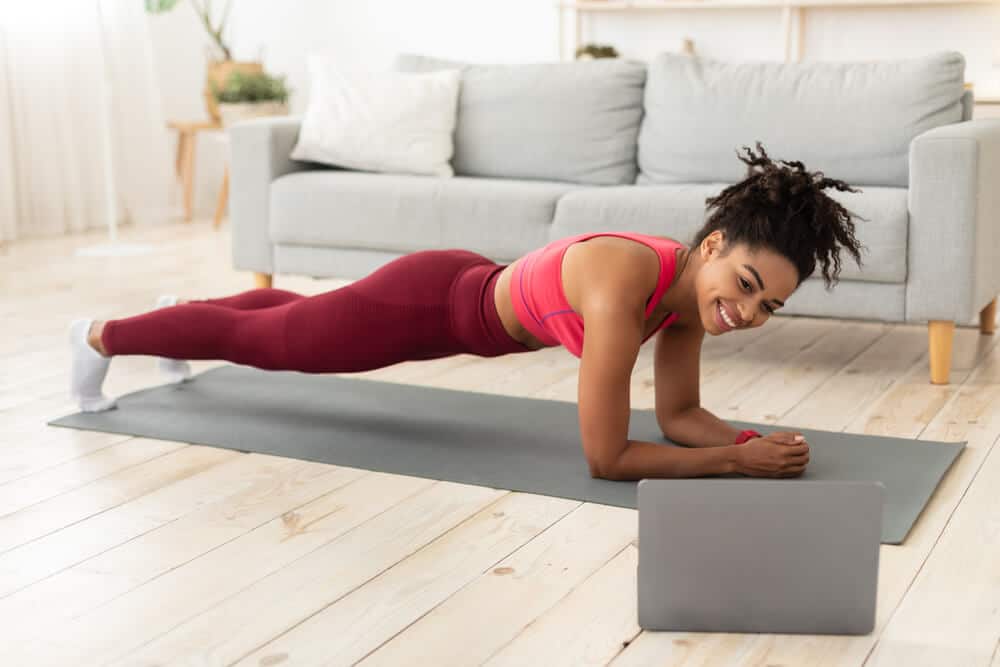 To determine whether the FitOn App can help you lose weight, we investigated the science behind their most popular workouts.
Yoga
Yoga isn't only for flexibility. A 2013 study published in Alternative Therapies in Health and Medicine suggests that yoga is an effective way to maintain a healthy weight and prevent obesity. Another study, published in Evidence-Based Complementary and Alternative Medicine, found that yoga can reduce mindless snacking and binge-eating by increasing self-awareness and mindfulness.
Strength Training
According to a study published in Medicine and Science in Sports and Exercise, strength training can increase your resting metabolism. The increase is admittedly small, but including strength training in your exercise regimen may help you reach your goals faster.
Another study published in Current Sports Medicine Reports found that resistance training could have some strong benefits on health.
Cardio
Cardio is famous for a reason. The evidence, including a study published in Medicine and Science in Sports and Medicine, shows that cardio burns more calories in overweight individuals than other exercises. The more you weigh, the more weight you'll lose with regular cardio sessions.
High-intensity Interval Training
High-intensity interval training (HIIT) utilizes short bursts of intense exercise coupled with low-intensity activities designed for recovery. A study published in Applied Physiology, Nutrition, and Metabolism suggests that HIIT burns more calories than cardio or strength training.
Postnatal Exercise
FitOn is a fitness platform designed by women for women, making sense that they include postnatal exercises in their streaming library.
Warnings
FitOn App Warnings and Side Effects
Beginners should talk to their physician about starting a new FitOn plan and choose low-intensity workouts for the first few weeks.
Pros and Cons
FitOn App Pros and Cons
Did the FitOn App live up to our expectations? We weighed the pros and cons before we came to our final decision.
Pros:
Overwhelmingly positive FitOn App reviews
Stream the FitOn App on Roku or your favorite device
Never pay for fitness again
World-class trainers
Easy to use app
Cons:
Users reported difficulty canceling premium memberships
Geared towards people who are already in decent shape
Users reported problems with the FitOn login
Bottom Line
Bottom Line on FitOn App
A fitness exercise app is a great way to get moving, and we love that the FitOn plan is free, but studio-style classes are not for everyone. Some of the exercises were difficult for beginners, and it's easy to become discouraged when you're first starting your journey to better health.
Self-confidence plays a huge role in losing weight and keeping it off. That's why we often recommend an app that was designed by nutritionists, personal trainers, and behavioral psychologists.
Among the best in weight-loss and lifestyle programs we've found is one called Noom. Our research into the app uncovered a clinical study showing that 77.9% of participants, out of more than 35,000, reported weight loss while using the program. With Noom you get a personalized plan, human coaching, a dedicated community of individuals like you, and more.
You can give Noom a try today with a free trial offer available to Dietspotlight readers for a limited time.
Learn More About Noom »