MyFitnessPal Review

- 29 Things You Need to Know
MyFitnessPal is a website and app used to track your fitness and your food intake. They state on the website; you can lose weight and keep the weight off and easily. While it sounds easy enough, is losing weight that simple?
Because of its simplicity, we had some concerns at how easily people really can lose weight and if it is possible to keep the weight off. Our research team dug deeper into their methods and science behind their system to see if it works. Here's what we found.
MyFitnessPal can be purchased through their Official Site.
Overview
What is MyFitnessPal?
MyFitnessPal (MFP) calorie calculator is a popular web-based app that helps you track your daily food intake. MyFitnessPal's exercise diary coupled with the calorie counter calculates every calorie, nutrient, and vitamin in your diet, but is it accurate?
Nutrition & Dietetics – "MFP tends to underestimate ingestion of nutrients probably due to inadequacies in the MFP database. However, MFP showed good relative validity, especially for energy [calories] and fibre."
Health Education & Behavior – "Findings suggest that higher levels of SE-HE and greater use of MFP predicted greater goal achievement." So, you have to actively engage with the software and watch your diet for it to work.
Journal of Clinical Outcomes Management – "Encouraging use of the MyFitnessPal app does not lead to weight loss in primary care patients." Like much of the weight-loss market, it may work for some and may not work for others.
MyFitnessPal's macros app feature helps you analyze your eating patterns, then tells you what you are eating a lot of and guides you on what you are missing in your diet. MFP advises you about what to cut down on, what you need to add to your diet, and gives you reasons why you should follow the advice.
MyFitnessPal's free app download connects with several mobile applications and tracking devices that help follow all your steps. These apps also track how many calories you burn daily, how much time you spent active, and your overall health. Some of the popular partner apps that MyFitnessPal suggests are:
The Lumo Lift
The Polar Loop
Fitbit
MFP has a Facebook page where you can:
Share your daily workout routines
Follow people on the MFP plan
Find more motivation to keep going
Read inspiring success stories
Ask any questions regarding a fitness routine
The app is entirely free, so all you need to do is download MyFitnessPal. You will find a rich food database and a lot of nutrition information to help you.
MyFitnessPal Competitors
Company Bio
How Did MyFitnessPal Start?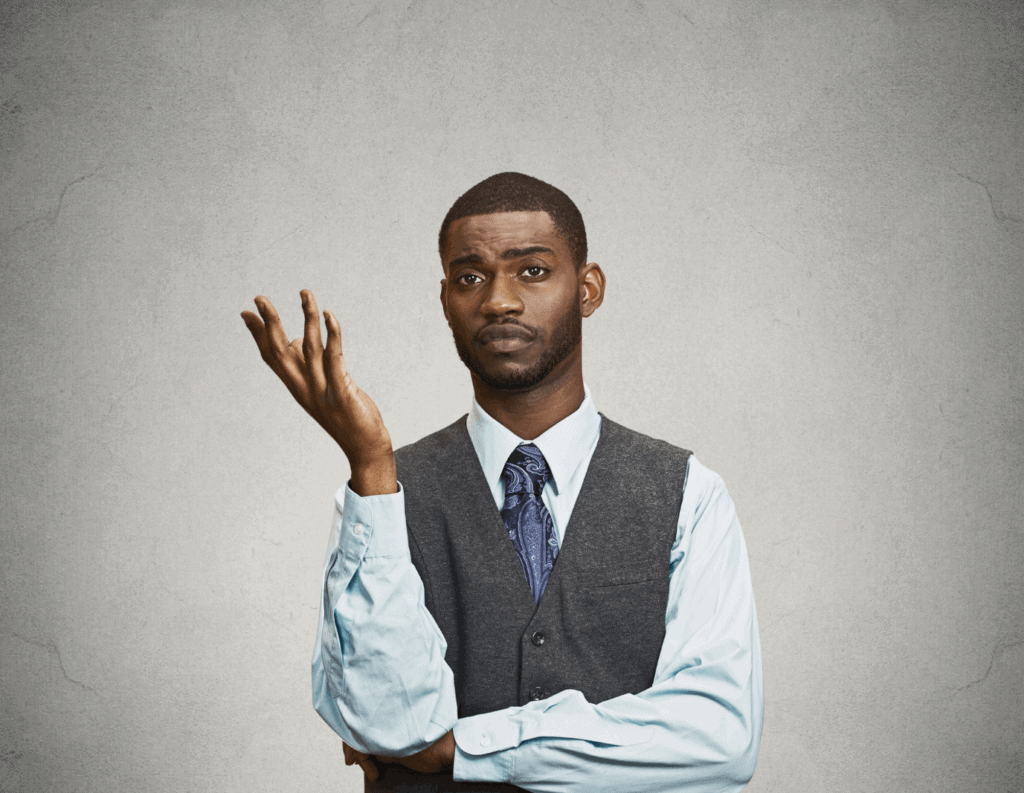 Mike Lee started MyFitnessPal in 2005. A former engineer and programmer, Lee ditched his lucrative job to create the MyFitnessPal calorie calculator that tracked his health and eating habits. According to Lee, the idea came when he and his then-fiancée needed to lose weight. They were preparing for their wedding, so they decided to visit a fitness trainer for guidelines.
The trainer gave them a book with all the foods they should eat, touching on their nutritional values. The trainer also gave them a pad of paper to write down their calorie intake. Lee thought that, instead of using a pad to track everything, there could be a better way.
He researched widely, but nothing he came across helped. He then decided to build his solution, which was MyFitnessPal online, a website. In September 2005, Mike Lee launched the MyFitnessPal calorie counter, quit his full-time job, and concentrated on developing it further.
What started as a website developed into an app with the onset of smartphones. Today, these are the most popular MyFitnessPal devices. In 2009, he joined forces with his brother, and the first MyFitnessPal iOS app started running on mobile phones.
On February 4, 2015, Under Armour, an athletic apparel maker, bought MyFitnessPal for $475 million. At the time, MyFitnessPal had 80 million users.
In May 2015, the company introduced a subscription service. According to founder Mike Lee, this service lets users "make custom reports, to dig deeper into the nutrient density of the food, and to customize the measurements used to plan their meals," The Verge reports. Their address is 135 Townsend Street San Francisco, CA 94107.
MyFitnessPal earned an "A+" rating with the BBB along with 1.67 out of 5 stars based on an average of 6 customer reviews.
On December 18, 2020, Under Armour sold MyFitnessPal to investment firm Francisco Partners for $345 million. Under Armour acquired MyFitnessPal back in 2015 for $475 million. Francisco Partners is a leading global investment firm that specializes in partnering with technology and technology-enabled businesses.
Francisco Partners other products include Avalon, Barbri, Betterment, BeyondTrust, Boomi, Bybox, Civitas Learning, Digital Currency Group, Discovery Education, Dynamo, Edifecs, and EG.
MyFitnessPal App Profile
Original authors: Albert and Mike Lee
Developer: MyFitnessPal Inc.
Original release: 2005
Development status: Active
Operating systems: Android, iOS
Type: Physical fitness and health informatics
License: Freeware
Current MyFitnessPal Team
Chief Executive Officer: Tricia Han
Chief Technology Officer: Jason Peterson
Chief Marketing Officer: Katie Keil
Chief People Officer: Deb Bickford
Senior Vice President: Seth Roe
Scroll below for one of the best products we've seen over the last year.
Claims
MyFitnessPal Benefit Claims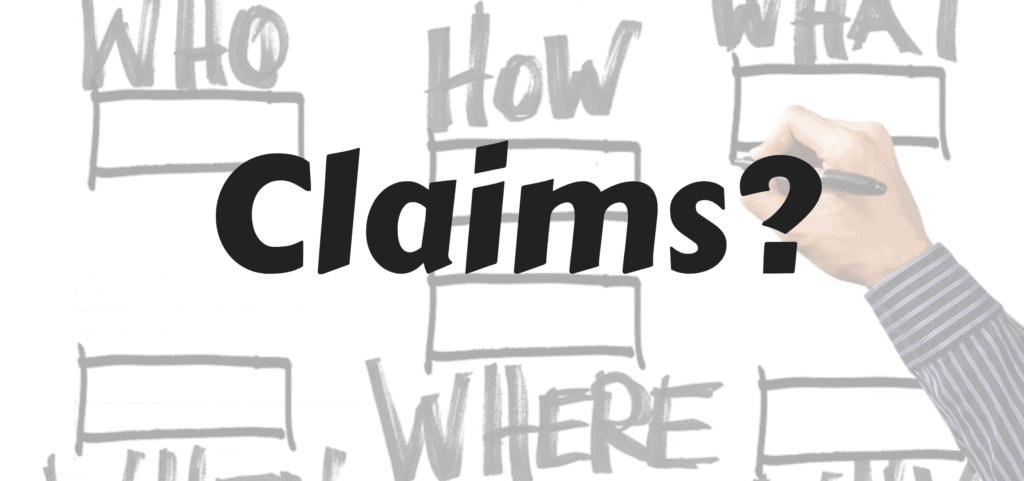 If you are trying to live a healthy life, lose weight, or maintain a healthy lifestyle, then it is essential to watch what you eat. It can be a difficult task to track what you eat daily, and understanding whether what you eat is right for you. MyFitnessPal aims to help you with that.
In addition, MyFitnessPal also tracks your daily workouts to check how much your daily exercise is helping toward your weight-loss goals. MFP has a very credible food diary you might also use as you progress. All you need to do is scan the barcode on food packaging with the device you have MyFitnessPal on, and its food database will give you its nutritional details. When you need a new recipe, there are instructions on how to write down and save your own recipes.
Technical Details
MyFitnessPal Technical Details
Developer: MyFitnessPal, LLC
Application Permissions:
Read user's contacts data

Access flashlight

Access vibration feature

MANAGE_DOCUMENTS

Get notified that the operating system has finished booting

Write to external storage

Access fine (e.g., GPS) location

Access coarse (e.g., Cell-ID, Wi-Fi) location

Change Wi-Fi connectivity state

Open network sockets

Access information about networks

Change network connectivity state

PowerManager WakeLocks to keep processor from sleeping or screen from dimming

Access information about Wi-Fi networks

Required to be able to access the camera device

Allows an application to receive messages via Google Cloud Messaging
Recipes
MyFitnessPal Foods
One of the things that give MyFitnessPal foods and recipes variety is the number of options and ingredients available to make delicious, healthy meals. The MyFitnessPal blog gives information in detail of all the ingredients it recommends in order to follow a healthy MyFitnessPal diet. Here is a sample of the recipes you can download from the MFP app or website:
Breakfast
Egg sandwich with a smoothie
A muffin
1/2 Avocado
Cheese slice
Egg
Instructions
Toast the muffin.
Fry or scramble the egg.
Spread avocado on the toasted muffin, and top with cooked egg and cheese.
Any of the following smoothies will do well to accompany your egg sandwich:
Avocado and coconut smoothie
Mango and pineapple smoothie
Berry smoothie
Lunch
Sauteed pork and brussels sprouts
 1 teaspoon ground cumin
1/2 teaspoon dried thyme
Salt ¼ teaspoon
Garlic powder ½ teaspoon
Pork 450 grams
1 tablespoon water
Brussel sprouts 350 grams
2 teaspoons olive oil
2 tablespoons mango chutney
Grain mustard 1 tablespoon
Instructions
Place the Brussel sprouts in a pan with the water, and steam until soft.
Remove sprouts from pan, and add olive oil until hot.
Sautee the pork until browned, and add the thyme, salt, mustard & cumin. Toss to coat.
Serve the pork topped with chutney, with the Brussel sprouts on the side.
Snack
In between meals, try this snack:
Blueberry jam and oatmeal snack bars
For the jam:
1 to 2 cups of blueberries
1 to 2 cups of chia seeds
1 to 2 tablespoons of maple sauce
Mix ingredients thoroughly.
For the snack bars:
Oat flour- 1 cup
Cinnamon ½ teaspoon
Sugar 2 tablespoons
Baking soda ½ teaspoon
Maple syrup ¼ cup
Apple sauce ¼ cup
Coconut oil ¼ cup
Mix all ingredients and bake at 350 until done, 30-40 minutes.
Dinner
Chicken and rice
Whole boneless chicken breast, cut into 1" pieces
Olive oil 2 tablespoons
Black pepper ½ teaspoon
Salt ½ teaspoon
Onions 1, chopped
1 ½ cups of rice, cooked
Garlic 3 cloves
Turmeric 1 teaspoon
Vegetable or chicken stock
Peas 1 cup
Parsley
Lime
Instructions
Heat the olive oil in a pan until hot, and saute chicken until browned & cooked through.
Remove from the pan, leaving the oil.
Saute the chopped onion until translucent, then add in the peas, garlic, salt and pepper.
Toss and cook for 1-2 more minutes.
Add in cooked rice and mix well to heat.
Place rice on a plate and top with cooked chicken.
Squeeze on the lime juice and top with chopped parsley.
All instructions and options for the best MyFitnessPal diet are available on the company's blog. It is full of healthy meals, success stories and motivation, and you can find details of every ingredient in the MyFitnessPal calorie calculator.
Does It Work?
Does MyFitnessPal Work?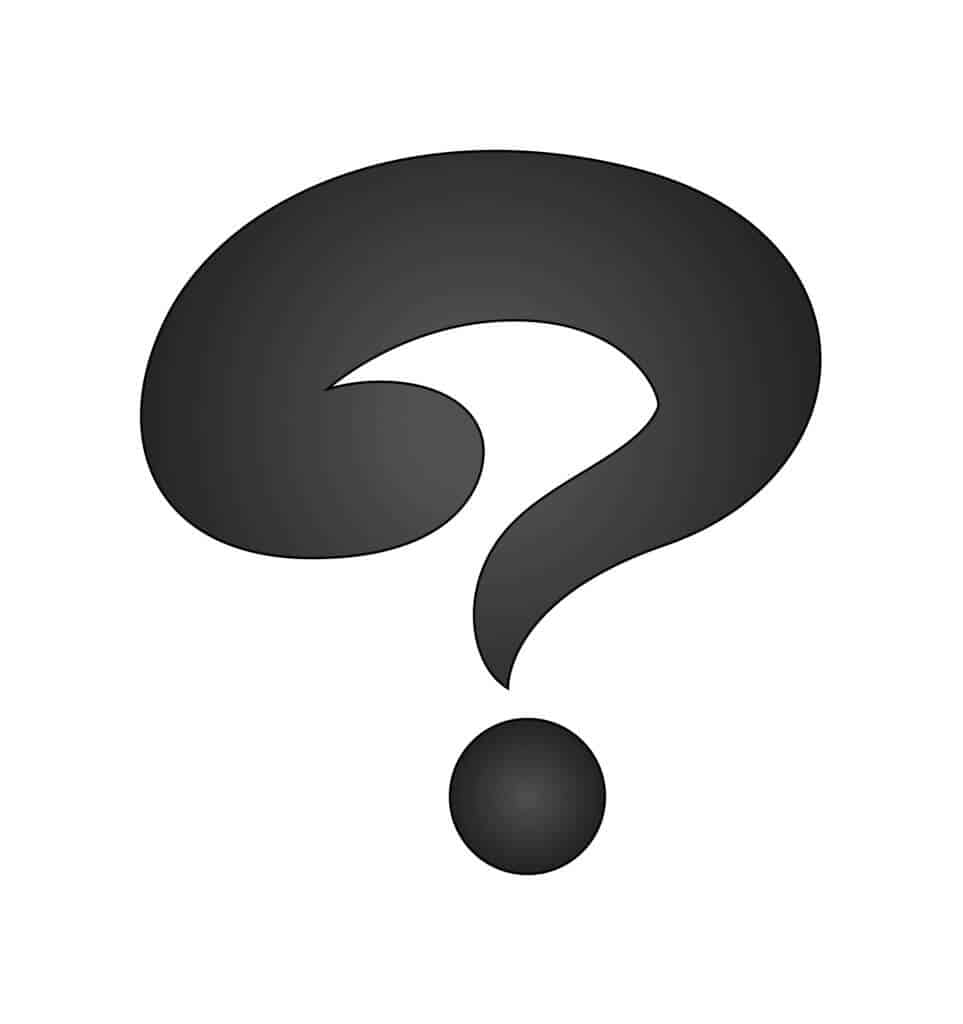 If you follow all the instructions from the free app (no need to purchase the premium version) and blog, log all the foods you eat, and exercise, then yes, MyFitnessPal works.
MyFitnessPal recommends a daily calorie target to help you achieve your weight goals. All you need to do is log all the meals, drinks and snacks that you eat daily and incorporate exercise into your daily routine.
The MyFitnessPal calorie calculator works out how many calories you consumed, how much fat you burned from the exercise, and how much more you may eat to meet your desired weight.
It is easy to login into MyFitnessPal online, and it even gets easier to use with familiarity. The MyFitnessPal free download remembers and keeps a record of your favorite meals and your most effective exercise.
Benefits
MyFitnessPal Benefits and Results
When users stick to the MyFitnessPal diet and exercise routine, studies show that the apps may be beneficial and get results, according to the Annals of Internal Medicine. The most important thing to aim for is consistency. Track your food portions accurately, check your food choices and keep to your daily exercise regime. With these followed to the letter, here are the benefits and results to expect.
Other positive benefits of using the MFP app are:
Clean eating
Users may eat healthy, clean foods due to the tracking. If the foods are not right for your goals, MyFitnessPal advises you not to continue with it.
Blood circulation improvement
Your daily exercise routines help with better blood circulation. With better circulation, your muscles and joints become more mobile.
Better muscle-building
When you are eating healthy foods and exercising at the same time, you may develop bigger and stronger muscles.
Weight loss
Activity and better eating habits burn excessive calories, which in turn leads to weight loss.
Improves your self-esteem
MFP makes you feel good about your body, and this leads to higher self-esteem. It also keeps your motivation up.
Better mental and physical health
When you use MFP, you learn self-discipline, which is great for the mind.
Affordable
The app is free, and most of the ingredients are easily available and affordable.
Weight Loss
MyFitnessPal and Weight Loss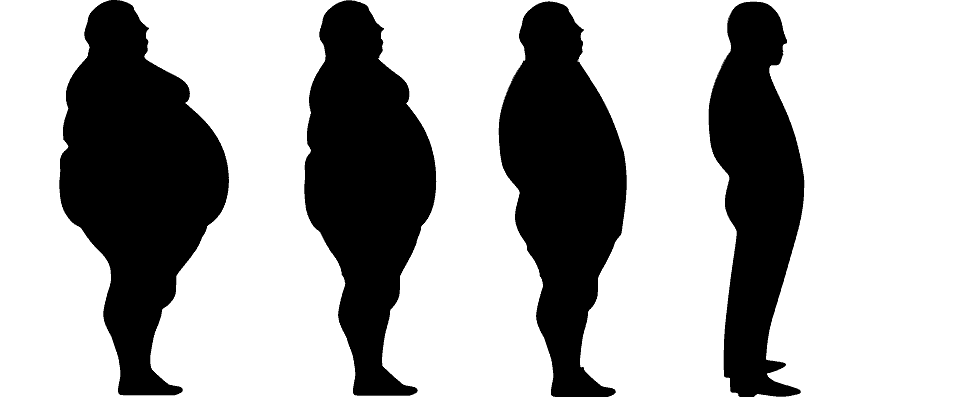 One of the major reasons MFP is very popular is because of its weight loss program. Many people have lost weight after using the MyFitnessPal diet and exercise tracking system. You do not have to worry about finding a fitness instructor or a diet coach.
You can reach all your goals from the comfort of your home. If you love eating out, use the MyFitnessPal food database to guide your menu choices, and choose healthier restaurant options.
All you need to do for your weight loss program is log in, create your exercise routines, and select your food. MyFitnessPal's calorie calculator will work based on your current weight and goals, track every nutrient, and break down macronutrient information. It gives you insight into what you are eating and allows you to personalize your meals.
Directions
How to Use MyFitnessPal
People who have not previously used MyFitnessPal macros think it may be hard. This is not true; in fact, it is one of the easiest apps to use. You can either choose to use the web-based version or the app.
The first step is to download the app on your mobile phone or open the MFP website from your laptop or desktop browser.
The website gives you several options. Option including how to track your macros, how to set your fitness goals, how to set your macros, and how to log your food.
Setting your fitness goals
Go to the bottom of the app
In the menu, click on 'My Goals'
Record your current weight
Set your weight goal
Choose your weekly goal
Set your activity level
Click on macronutrient and calorie goals
Set your calorie intake goal
Click on diary to log your daily food intake
Select 'add food'
Click on the calorie banner to check your nutrients, macros and calories
These are some of the most important features, though the app has many more. Once you do this daily, it becomes easy to use.
MyFitnessPal Community
The app's community feature has a forum where app users can trade tips and advice and share their struggles and experiences.
MyFitnessPal Calorie Counter
This feature is essentially an online intake diary that lets people set their daily goals. It stores food or meals that members like to eat, making it more convenient to track them down.
MyFitnessPal "Verified" Listings
This refers to the listings with a checkmark by them. There is a chance that this information isn't accurate, as the check just says that it's complete.
A statement on the official MyFitnessPal's website says: "We do our best to ensure the nutrition information for foods accurately reflects nutrition information from the product packaging.
"Users create many of the foods in our database, and occasionally food will be marked with a checkmark that has nutrition information inaccuracies."
Make sure to double-check all the food you're about to eat.
Pros and Cons
MyFitnessPal Pros & Cons
Pros
Convenient with its giant database and easy accessibility.
Provides instantaneous feedback.
Flexible diet plans depending on users' needs.
Cons
Doesn't consistently update the food database's items and barcodes.
Constantly requires an Internet connection.
Calorie-counting might not be the best or healthiest way to lose weight.
Takes too long to choose the right foods and nutrients. Some people find it too time-consuming.
Product Warnings
MyFitnessPal Product Warnings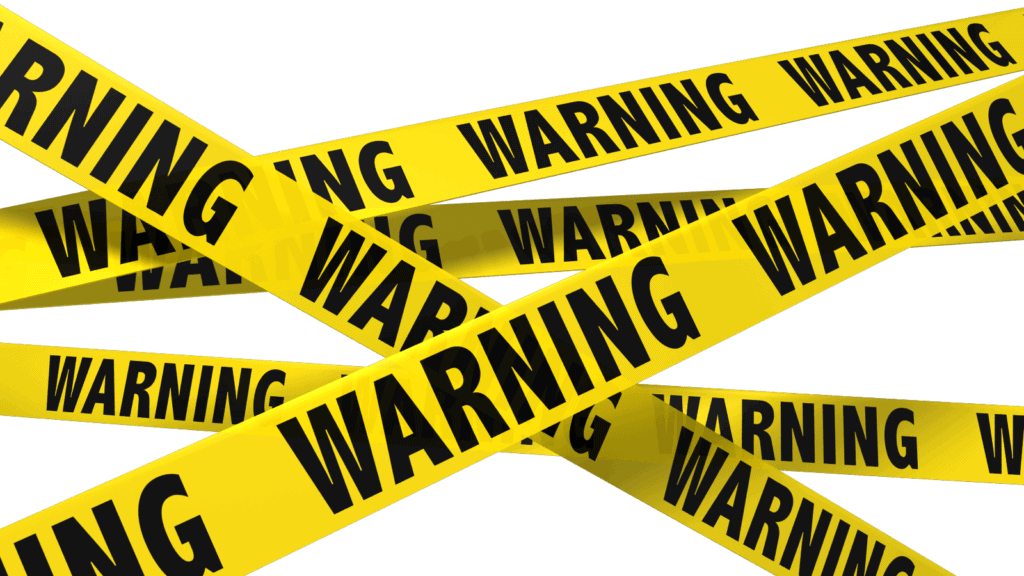 MyFitnessPal recommends many various foods and brands. Recently, consumers of both almond and peanut butter experienced an international recall of some MFP-recommended brands of these products in 2014. Six brands of peanut butter recalled had salmonella contamination. Salmonella symptoms:
Diarrhea
Fever
Vomiting
Abdominal pains
Nausea
Weakened immune system
If left untreated, salmonella can lead to worse infections.
The product warnings affected the following brands:
Maranatha almond butters
Arrowhead Mills peanut butters
All private nut butter labels at Safeway, Kroger, Trader Joe's and Whole Foods
The countries that it most affected were Canada, USA, Hong Kong, the Dominican Republic, and the UAE.
Also in 2014, there were recalls of food products from Blue Bell Creameries, Jeni's Splendid Kitchen, and Amy's Kitchen. This product issue was listeria, bacteria found in many kinds of foods. Listeria can cause meningitis and other life-threatening conditions. The best way to avoid these infected products is to shop locally and go for fresh vegetables and fruits.
Lawsuits
MyFitnessPal Lawsuits
Fitbit, one of the apps that support MFB, faced a class action lawsuit for giving inaccurate heart rate tracking. The heart rate trackers were off by between 20 and 30 beats per minute. This exposed people to a higher risk of heart conditions.
Additionally, MFP supported a lawsuit against General Mills for their packaging of Cheerios Protein Oats and Honey Cereal.
According to the lawsuit, the Cheerios packaging duped customers, some of them MyFitnessPal customers, by claiming there was more protein in their products without disclosing the amount of sugar. The high sugar content did not go down well with many people who were on low sugar diets.
In 2018, the app was again sued for a data breach that released the personal information of over 150 million users, according to Top Class Actions.
Alternatives
MyFitnessPal Alternatives

There are several alternatives to MFP. Many people tracking their calories and exercise routines prefer MFP because of its food database and the amount of nutrition information it offers. But there are still people who feel that MFP has disadvantages. According to some, the website and app are too slow, taking too long to open. Below are some of the most popular alternatives:
Loseit
Some people prefer Loseit to MFP because it easily synchronizes with Google Fit.
You must pay to unlock the premium features of Loseit through a subscription, but it also has a free version. The interface is also a favorite with many people and it gives more calorie goals than MyFitnessPal, USA Today reports.
Apple Watch Integration
Some people think that Apple Watch Integration is a better alternative to MFP because it has a better macronutrient tracking system. Others think the weekly goals on Apple Watch are smarter than MFP weekly goals.
Lifesum
While some people hail Lifesum as being one of the best for tracking calories, others think it does not come close to the My FitnessPal macros tracker.
It does not have a web app, so you can only use it on a mobile device. The food database is tiny compared to the MyFitnessPal food database.
Others think the web app is faster than MFP. With MFP, you do not need to pay for recipes, but with Lifesum you are required to pay for them.
Fat Secret
For meal planning and tracking, some people prefer this alternative to MFP. It has a charge of $9 per month to view the recipes and log your details, whereas the MyFitnessPal login is free. It is easy to use, with more options than MFP.
Chronometer
Though not a favorite of many people, some prefer it to MFP because once you enter your details, you get all the calculations in grams and easy micronutrient tracking.
Myplate
While the MyFitnessPal login is free, Myplate requires a payment of $29.99 for six months. It is also a good app for calories, and macros weight composition.
Mynetdiary
With Mynetdiary, you can import all your data from a mobile device, scan food labels, use personal trackers to follow up on every detail and create your recipes. It is as good as MFP, if not better according to those who have used it for many years.
Sparkpeople
This alternative to MFP is good for people that love cooking. The website gives users the ability to calculate different recipe totals. Its app is also as good, and very fast.
Many other alternatives to MFP are out there, but these are the most popular.
Fooducate
Fooducate is a nutrition tracker that uses an algorithm to grade foods from A to D based on how healthy they are. You can look up food items in their database or use the barcode scanner. If the food gets a bad grade, the app will show you a list of healthier alternatives.
My Diet Diary
My Diet Diary tracks nutrients and exercise and provides daily diet and fitness tips. It provides graphs with your overall averages and trends, and it can sync up with your Fitbit or another fitness tracker to give you more detailed data.
Nutrition Menu
Nutrition Menu has a large food database that includes many restaurant items. You can view your macronutrient breakdowns or add customized foods or meals. It includes a weight tracker and allows you to keep track of your water intake. However, the app is only available on the iPhone and isn't free.
Data Breaches
MyFitnessPal Data Breaches
In March 2018, Under Armour, the owner of MyFitnessPal, announced that 150 million accounts had been hacked in one of the top five largest data breaches of all time. Usernames, passwords, and email addresses were all compromised when MyFitnessPal was hacked in February 2018. The company was unaware of the breach until the middle of March, and they announced the news a few days after they discovered it.
They required all MyFitnessPal users to change their passwords, and they tried to notify all the affected users of the hacking. Fortunately, the website doesn't collect driver's license information or Social Security numbers, and credit card data was stored separately and was not affected, CNN reports. However, anyone who used the same username and password on other sites could have their data compromised on those sites as well.
If you've had your account since before MyFitnessPal was hacked, you should change your password immediately. If you use the same password on any other site, change those, too. Sign into your account, click Settings, and then select Change Password. You should use a different password for every site you use in case of data breaches like this.
MyFitnessPal on Social Media and the Web
Instagram
MyFitnessPal has over 2,000 posts and almost 303,000 followers on Instagram. They post motivational images and videos as well as pictures of nutritious foods. The account also sometimes features before and after pictures from app users.
Facebook
MyFitnessPal's Facebook page has about 1.6app million likes and followers. They share blogs, recipes, workout ideas, and motivational photos. If you have a question or a problem with the app, you can send them a message directly on Facebook, and you'll probably hear back quickly.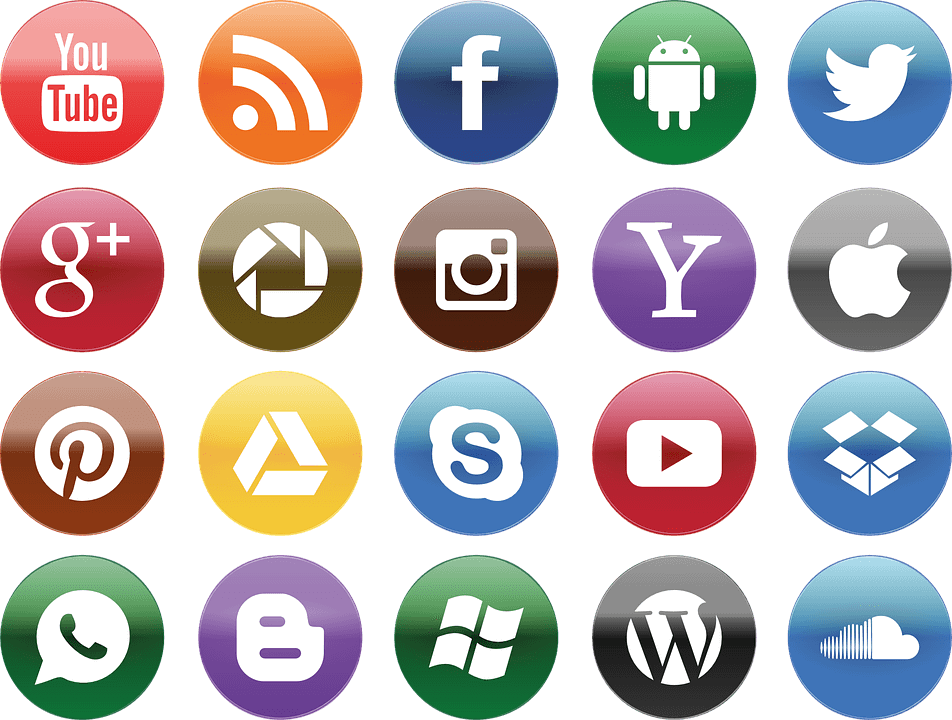 Twitter
MyFitnessPal tweets frequently about their fitness and nutrition blog posts, and they share inspirational photos and quotes. They also sometimes ask their followers questions as a way of engaging with them on social media.
Wikipedia
According to Wikipedia, MyFitnessPal is at the top of the Consumer Reports list of best free weight loss apps. The site was founded in 2005 and was purchased by Under Armour in 2015. More than 50 different apps and devices can be synced to MyFitnessPal. MyFitnessPal Pros and Cons
MyFitnessPal Pros
Convenient
You can use MyFitnessPal on computers, tablets, or mobile phones. The site has a database of 3,282,000 different foods that you can log. You can even scan a barcode on a packaged food item to log it, so you don't have to spend time typing in the brand name and searching for the right item.
User-Friendly
The MyFitnessPal app and the website both have an intuitive layout. You can log a meal with just a few clicks, and you can quickly adjust your settings from the main menu. It's easy to access everything you need, and glitches or crashes are sporadic.
Provides Instant Feedback
If you log a meal into the MyFitnessPal tracker as you eat it, you'll immediately see all the nutrition information you need to know. The app will show you the micronutrients and macronutrients of each food, so you can make sure you hit your targets every day. Logging your calories manually without the help of an app can be quite a time consuming, and you may have to wait until the end of the day to do it. In this case, you won't know whether you've reached your calorie, protein, or micronutrient goals until you've already eaten all of your meals. The instant feedback from MyFitnessPal lets you make adjustments to your meals as you go about your day.
In one study in the JoDST, researchers observed obese men and women who used a computerized tracking system like MyFitnessPal to lose weight and compared their results to those who didn't use the system. After several months, those who had used the tracking system lost significantly more weight than those who didn't, likely because the system helped them make healthy food choices in real-time.
Flexible
Everyone has different starting points, and different fitness goals, and MyFitnessPal doesn't take a one-size-fits-all approach to diet or weight loss. When you create your account, you'll enter the following information:
Height
Weight
Gender
Age
Current and goal weight
Activity level
Based on this information, the food tracker will calculate your daily calories and your ideal ratio of carbohydrates, fat, and protein. You can adjust your macronutrient goals manually, though, and MyFitnessPal Premium lets you set a calorie goal for each meal. All MyFitnessPal users have personalized settings and targets based on their stats and goals. You can go into your settings on MyFitnessPal and reset your goals, weight, or macronutrient calculator at any time.
Includes Extra Resources
MyFitnessPal includes more resources than just food journaling. The community aspect of the app is beneficial for some people in their weight loss journey. You can post questions or read advice on the user forums, which cover a wide variety of topics. You can also add friends and see their updates and progress. My Fitness Pal uploads blog posts regularly with diet and exercise advice, and they offer lots of different recipes. Few nutrition apps have as many extra resources as the Fitness Pal app.
Free
MyFitnessPal calorie counter does have a premium paid version, but one of the best free nutrition apps available is the MyFitnessPal free version. It doesn't inundate you with advertisements like some free weight loss apps do, but it has plenty of features for no cost. Even if you find that you don't like the My Fitness Pal tracker, you won't have lost anything by trying it out.
MyFitnessPal Cons
Inconsistent Scanner
The scanner is a great feature when it works properly, but there are often issues. It may not always find the product, and the app needs to be updated constantly for the scanner to be updated. You also can't change the serving measurements. For example, if an item you scanned appears in MyFitnessPal in grams, you can't change the measurement to tablespoons, so you may have to convert measurements on your own.
Database Inaccuracy
The massive food database is one of the benefits of MyFitnessPal, but it's mostly user-generated. This means that the calorie and nutrient information could be inaccurate. If you have a nutrition facts label on packaged food, you should always double-check it while logging on the MyFitnessPal app. If you can't check a label, you should stick with database entries that have a green checkmark, which means that they're verified.
Time Consuming
MyFitnessPal makes the food journaling process as easy and streamlined as possible, but all diet apps are time-consuming. To be accurate, you have to measure out your portions by volume or by weight carefully. Then, you have to make sure you log it correctly in the MyFitnessPal calorie counter. The first time you make a recipe, you have to enter every ingredient into the recipe builder. Seeing all the nutrition information for your meals is valuable, but journaling will take some time out of your day.
Too Much Focus on Calorie Counting
The main focus of MyFitnessPal is calorie counting. While this method of weight loss can be successful, it's not always sustainable. There are many factors involved in fitness and dieting beyond calorie counting. Some foods are more satiating than others, so your food choices can have a big impact on how full you are regardless of calories. Some foods help you feel more energized, which will help you be active and burn more calories throughout the day.
Depending on your food choices, two different diets that both consist of 2,000 calories per day could have vastly different effects on weight loss, and one could be much more sustainable than the other. It may be better to focus on the fat or protein tracker, but this isn't MyFitnessPal's main goal.
Most people don't want to count calories forever. However, if you reach your goal and don't include counting calories in your maintenance plan, you may gain the weight back. Yo yo diets are common because it's so difficult to stick with one plan for a long time, especially when the plan is restrictive or time-consuming.
For some people, counting calories can promote obsessive and disordered eating habits. One study in the Eating Behaviors journal showed a link between fitness trackers and disordered eating habits in college students, but this association could exist in all age groups.
Help MyFitnessPal Help You
Simply inputting your food into MyFitnessPal won't make you lose weight. To help MyFitnessPal help you, you have to follow healthy eating habits. It will be difficult or impossible to stay within your calorie and macronutrient goals if you only eat junk food or fast food. You'll feel hungry all the time, and you probably won't get enough nutrients.
One of the easiest ways to gain weight or to hinder your weight loss progress is to drink your calories. Your body absorbs calories from beverages just as quickly as calories from food, but calories from drinks are usually "empty" and have no nutritional value. Soft drinks and fruit juices are full of sugar, and an 8-ounce serving has over 100 calories. Fruit juice contains important vitamins, but it won't fill you up, and it doesn't have the fiber that whole fruit has.
If you drink a cup of fruit juice with breakfast and a can of soda with dinner, you'll increase your calories by 250 to 300 each day. This equates to 26 to 31 pounds every year. Many people successfully lose weight just by limiting their liquid calories. Instead of drinking fruit juice, eat a whole piece of fruit. Instead of consuming soft drinks with your meals, have a glass of water. You'll drastically reduce your sugar intake, and you'll improve your health in some ways.
Portion control is another critical factor in weight loss. While it's good to make healthy food choices for your overall health, reducing your calories is the key to weight loss. You don't have to change up your diet entirely to lose weight. You can start by reducing your portion sizes. The MyFitnessPal calorie tracker will help you figure out what portion sizes you should eat to lose weight. The diet tracker also has a recipe builder, so you can input all of the ingredients in a recipe and see how big of a portion you can eat to stay within your calorie goals.
Portion control is largely a psychological issue. When you see any amount of food on your plate, you'll feel inclined to eat it all. Studies have found that the number of calories consumed in a meal primarily depends on the size of the meal and only secondarily depends on how satiated the individual feels while eating. Obesity rates have increased as portion sizes in packaged foods and in restaurant foods have increased, so there seems to be a link between portion size and calorie consumption, according to Critical Reviews in Food Science and Nutrition.
MyFitnessPal can be a valuable tool for portion control. Before you measure out your food, you can use the calorie tracker to determine how much you should eat. Then, you can measure out the exact portion size that you plan to eat. You won't waste any food, and you won't feel tempted to eat more than your planned portion. Over time, it will become easier to guess the right portion sizes without measuring. As you fill up your plate, you'll know to eat this much protein, eat this much whole grain, and eat this many vegetables, which will help with your maintenance plan once you achieve a healthy weight.
MyFitnessPal will tell you the calorie and nutrient information for any food, but there are some ingredients you should avoid. Some foods are full of calories but don't provide many nutrients and won't make you feel full. It will be difficult to lose weight and eat a healthy diet if these foods are a regular part of your meals, says The New England Journal of Medicine. The following are ingredients you should avoid or limit in your diet:
White bread
Potato chips
Processed meat
Salad dressing
Vegetable oil
Mayonnaise
Margarine
Some of these foods, like white bread and potato chips, are high in calories but don't provide your body with much energy. Other foods on this list are very easy to overeat on. Condiments, oils, and dressings often contain a significant number of calories, but people add them to their meals without thinking about it. Your salad dressing could have as many calories as the salad itself.
The oil you use may have even more calories than the vegetables you cook in it. You don't necessarily have to eliminate these foods from your diet entirely, but you should be careful with them. If you don't include them in your food tracker, they could stall your weight loss progress.
You should also limit fast food as much as possible. The MyFitnessPal tracker does have fast food items in its database, but these meals are full of unhealthy ingredients. It will be much easier to meet your nutrients goals by making healthy food yourself than by eating McDonald's, Domino's, or Ben and Jerry's.
MyFitnessPal Reviews – Apple and Amazon
MyFitnessPal is ranked fifth in the App Store for iPhones. It has about 1.3 million ratings and has an average star rating of 4.7. The vast majority of reviewers give the meal tracker app four or five stars, and only a tiny fraction of reviewers rated it one or two stars.
One reviewer says that they are happy with the app overall, but they wish it allowed for more customizable macronutrient or micronutrient goals by meal. Some features are unavailable on the free version of the app as a way to encourage users to buy MyFitnessPal Premium.
MyFitnessPal User Experience
MyFitnessPal has an intuitive design, and once you get used to entering foods into the calorie app, it should be quick and easy. There are a few different ways you can update your food journal. Under whichever meal you're logging, select the Add Food option. If it's a food you eat often, you will probably find it under the Recent or Frequent tabs. If it's a food you've added to the database yourself, you can find it in the My Foods tab. If it's a meal or recipe you've created in the app, look in the Meals or Recipes tabs.
You can also find foods in the search bar at the top of the screen. When you start typing, the app will suggest foods that you've logged before, so you don't have to scroll through all the options in the database again. If your food isn't in the database, you can add it by entering the following information:
Brand name
Description
Serving size
Servings per container
Calories
You can add the macronutrient and micronutrient as well, but it's optional. If you don't want to type in all this information, you can simply select Quick Add add and input the calories. You can't enter the macronutrient information under the Quick Add feature unless you have the premium version of the app, though.
If you're logging a packaged food, you can scan the barcode, and the nutrition information will appear on the screen. You should double-check that the serving size is correct before adding it to your food log. In most cases, the fastest and easiest way to log food is to look in the Recent tab. Most people eat the same foods frequently, so you'll probably find the majority of your meals there.
On Android phones or tablets, you can add the MyFitnessPal widget to the home screen. This tells you your remaining calories and lets you access your diary with just one tap. The MyFitnessPal widget also has a shortcut to the barcode scanner.
The biggest issue with user experience is that the MyFitnessPal free app doesn't open to the diary page. The home screen shows your calorie information, but you can't add foods to the diary from this page. Most of the home page is taken up by blog headlines, which most users don't care about. For new users, it can be overwhelming to navigate the app and find the diary page. Once you're there, though, it's easy to input food.
MyFitnessPal connects to a wide variety of other apps and devices. Under Armour owns it, so you can use it alongside MapMyWalk, MapMyRun, or MapMyRide. Your information from these apps can transfer to MyFitnessPal, which lets you store your exercise information on the app without having to type in any information. If you use more than one Under Armour app, you can download UA Record, which keeps track of all of your fitness and nutrition information in one dashboard. You also can connect MyFitnessPal to Google Fit so that you can transfer nutrition and activity information between the two apps.
You can connect MyFitnessPal to Garmin, Fitbit, and many other fitness trackers. Your steps, sleep, exercise, and other information will sync to your MyFitnessPal account, which can make your calorie goal more accurate. There are sometimes problems with MyFitnessPal not syncing with Fitbit or with discrepancies between MyFitnessPal and Google Fit, but their customer support site will walk you through a few troubleshooting options. Other apps and devices that can sync with MyFitnessPal include:
RunKeeper
Pacer Pedometer
Strava
Nokia Smart Scale
Misfit
Microsoft Health
TrainingPeaks
You should keep in mind that attaching a fitness tracker will change your recommended calories in MyFitnessPal based on how much you exercise that day. When you set up your MyFitnessPal account, the app determines your calorie limit with the activity level that you input. However, when you attach your fitness tracker, MyFitnessPal will alter your calorie goal with the new information it receives. Don't input your exercise manually into MyFitnessPal if it will show up on your activity tracker, or it will be logged twice.
MyFitnessPal Fast Food Nutrition
One possible reason for rising obesity rates is the prevalence of unhealthy fast food. Fortunately, most major fast-food restaurants make their nutrition information available to the public. Knowing the calorie and nutrient information for your favorite fast food meals can help you make smart and healthy choices. Here are the nutrition facts for some popular fast food and restaurant items:
Arby's
Smokehouse Brisket: 600 calories, 42g carbs, 35g fat, 33g protein
Reuben: 680 calories, 62g carbs, 31g fat, 37g protein
Classic Roast Beef: 360 calories, 37g carbs, 14g fat, 23g protein
Buffalo Wild Wings
Large Traditional Wings: 1,300 calories, 0g carbs, 73g fat, 160g protein
Large Boneless Wings: 1,990 calories, 163g carbs, 102g fat, 105g protein
Buffalo Blue Burger: 980 calories, 41g carbs, 73g fat, 41g protein
California Pizza Kitchen
BBQ Chicken Pizza (per slice): 190 calories, 25g carbs, 10g fat, 11g protein
Pepperoni Pizza (per slice): 190 calories, 22g carbs, 7g fat, 8g protein
Garlic Cream Fettuccine: 1,260 calories, 97g carbs, 84g fat, 30g protein
Cheesecake Factory
Tiramisu Cheesecake: 760 calories, 63g carbs, 53g fat, 12g protein
Oreo Cheesecake: 870 calories, 78g carbs, 55g fat, 14g protein
Four Cheese Pasta: 1,240 calories, 134g carbs, 30g fat, 49g protein
Chipotle
Chicken Burrito: 1,100 calories, 122g carbs, 38g fat, 60g protein
Steak Burrito Bowl: 750 calories, 73g carbs, 28g fat, 41g protein
Chips and Guacamole: 770 calories, 81g carbs, 47g fat, 9g protein
KFC
Original Chicken Breast: 390 calories, 11g carbs, 21g fat, 39g protein
Large Popcorn Nuggets: 620 calories, 39g carbs, 39g fat, 27g protein
Family Size Potato Wedges: 1,120 calories, 143g carbs, 54g fat, 16g protein
McDonald's
Big Mac: 540 calories, 46g carbs, 28g fat, 25g protein
Classic Chicken Sandwich: 510 calories, 50g carbs, 23g fat, 25g protein
Large Fries: 510 calories, 66g carbs, 24g fat, 7g protein
Pizza Hut
Pepperoni Pan Pizza (per slice): 324 calories, 29g carbs, 17g fat, 14g protein
Grilled Chicken Pan Pizza (per slice): 274 calories, 29g carbs, 11g fat, 15g protein
Garlic Bread (per piece): 80 calories, 12g carbs, 3g fat, 2g protein
Sonic
Burger With Mayo: 690 calories, 43g carbs, 42g fat, 31g protein
Bacon Double Cheeseburger With Mayo: 1,240 calories, 44g carbs, 87g fat, 63g protein
Large Natural Cut Fries: 470 calories, 63g carbs, 22g fat, 5g protein
Starbucks
Grande Vanilla Latte: 250 calories, 37g carbs, 6g fat
Grande Cappuccino: 120 calories, 12g carbs, 4g fat, 8g protein
Grande Vanilla Frappuccino: 430 calories, 72g carbs, 14g fat, 4g protein
Emotional Eating
One common but often overlooked factor in weight gain is emotional eating. Many people have an emotional attachment to food and respond to stress, anger, or sadness by eating, which makes dieting difficult. Emotional eating often leads to yo-yo diets where an individual feels motivated for a few days or weeks, then experiences some emotional stress and overeats on unhealthy food to cope.
Some people may be more vulnerable to becoming emotional eaters than others because of their brain chemistry. A study published in the Scientific Reports journal examined the differences in dopamine receptor binding in the participants' brains. Dopamine is a neurotransmitter that controls the brain's motivation and reward centers, and it plays a role in addiction.
The participants answered questions about emotional eating and eating as a reward, and they underwent PET scans to reveal information about their dopamine receptors. The researchers found that those who reported eating emotionally and eating as a reward showed stronger dopamine receptor binding, which means that emotional eating may be linked to the levels of dopamine in the brain.
Another study in the Journal of Occupational and Environmental Medicine discovered that emotional eating may play a stronger role in weight gain than other lifestyle factors. The researchers examined the following factors in their participants:
Sports participation
Nutrition
Alcohol consumption
Smoking
Dietary restraint
Emotional eating
Of all of these elements, emotional eating was the most consistently linked to weight gain. Participating in sports was closely linked to weight loss and moderated the weight gained by emotional eaters. The researchers concluded that sports activities or other exercises may reduce the problem of weight gain, but psychological treatment is needed to address emotional eating.
Exercise Poll
What is your preferred type of exercise?
Weight Training
Walking
Jogging
Cycling
Swimming
Dancing
Organized Sports
Intermittent Fasting
Intermittent fasting has become a popular weight loss and fitness diet plan. The diet involves alternating periods of fasting and eating. For example, you may follow a 16/8 pattern, which means you fast for 16 hours and then have an eight-hour window where you can eat. Some people use intermittent fasting to eat two larger meals per day instead of three or four smaller meals, which helps them reduce their calorie intake. You can use MyFitnessPal or other diet apps along with intermittent fasting to stay accountable for your calorie and nutrient goals.
Even when caloric intake isn't reduced, intermittent fasting can have health benefits. One study in Proceedings of the National Academy of Sciences of the United States of America done on mice found that intermittent fasting reduces insulin levels and helps with glucose regulation. This change occurred even though the mice maintained their body weight and food intake.
Diet Poll
What diet do you prefer to follow?
Calorie Counting
Weight Watchers
High Fat or High Protein
Vegetarian or Vegan
Intermittent Fasting
Jenny Craig/Other Diet That Delivers Meals
MyFitnessPal Effectiveness for Weight Loss
In one study in the Journal of Clinical Outcomes Management, researchers recruited about 200 participants who were overweight or obese and were interested in losing weight. One group of participants used MyFitnessPal for weight loss, and one group used their own preferred weight-loss method. After six months, the researchers checked the participants' weight and blood pressure, and they found no significant difference in the changes between each group. Those in the MyFitnessPal group used a calorie goal for their weight loss more than those in the other group, and 79 percent reported that they were satisfied with the app. However, the My Fitness Pal app was not more successful for weight loss than the other methods the control group used.
Another study in Nutrition & Dietetics examined how accurate the My Fitness Pal tracker is compared to paper-based food records. Thirty participants recorded their food intake in a paper journal and logged it on MyFitnessPal, and the researchers found that MyFitnessPal tends to underestimate the number of calories consumed. However, they do state that the app has good relative validity.
This study shows how important it is to be careful when choosing foods from the database on the Fitness Pal app. The purpose of calorie tracking is to stay accountable, but it doesn't matter how careful you are if the foods in the database are inaccurate. You should measure out your portions whenever possible and compare the information on the label to the information listed on the app.
One study in Nutrition found that MyFitnessPal was particularly helpful for tracking sodium intake. Half of the participants used MyFitnessPal to watch and reduce their sodium intake, and the other half used a paper journal. The researchers measured the participants' sodium intake with urine tests and found that the MyFitnessPal group was much more successful in reducing their sodium. The MyFitnessPal group reported more satisfaction with their tracking experience as well.
Ideal Height and Weight
A healthy BMI is between 18.5 and 25. A BMI between 25 and 30 is considered overweight, and a BMI over 30 is considered obese. You can use an online calculator to determine your BMI, or you can do it yourself by dividing your weight in kilograms by your height in meters, then dividing your answer by your height once again. Here is the weight range for a healthy BMI at each height:
4'10: 91-115
4'11: 94-119
5'0: 97-123
5'1: 100-127
5'2: 104-131
5'3: 107-135
5'4: 110-140
5'5: 114-144
5'6: 118-148
5'7: 121-153
5'8: 125-158
5'9: 128-162
5'10: 132-167
5'11: 136-172
6'0: 140-177
6'1: 144-182
6'2: 148-186
6'3: 152-192
6'4: 156-197
How to Use MyFitnessPal
You can either download MyFitnessPal for Android or for iPhone, or you can go to their website to sign up. First, you'll choose a MyFitnessPal login name that can be seen by your friends or other users depending on your privacy settings. Next, the app will ask you whether your goal is to lose, maintain, or gain weight. Then, you'll fill in the rest of your statistics, like your height, current weight, age, and activity level.
You might not know which activity level to select, but you can change your settings at any time. After a few weeks of using the app, you might decide that a different activity level is more accurate to your daily calorie expenditures, and when you change your settings, your calorie goal will adjust. You'll also choose how much weight you want to lose per week.
If you have a particular macronutrient goal, you can adjust the macronutrient calculator by going to Settings and selecting My Goals. Under the Nutrition Goals section, you can manually adjust your ratio of carbohydrates, fat, and protein.
The primary purpose of MyFitnessPal is nutrition journaling. To log a meal, go to the Diary section of the MyFitnessPal iPhone or Android app, or click on the Food tab of the website. Here, you can see your current food diary and add foods to each meal. The calorie content of each food will be displayed to the right, and you can see the calorie total for each meal as well.
To see your nutrient information, select the pie chart at the top right of the screen. Here, the app will provide the following information:
Macronutrients
Fiber
Sugar
Cholesterol
Sodium
Potassium
Vitamins
Calcium
Iron
Under the Macros tab, you can see a pie chart of your daily macros to see how close you are to your target. Under the Calories tab, you'll see a pie chart breakdown of the calorie content of each meal.
You can log exercise under the Diary page as well. Like with the food log, the app displays your most used activity. You can also search for activity and report how many minutes you exercised for. The app will add your calorie expenditures from exercise to your calorie limit for the day.
If you use the same recipes frequently, you can utilize the Recipes, Meals, & Foods page. This way, you won't have to manually input all of the ingredients each time you make the meal. Select Create a Recipe at the bottom of the page, and either add a recipe from a website or enter the ingredients by yourself. Then, you can see the nutrition information per serving, and you can save the recipe and quickly log it in the future.
To connect MyFitnessPal to your watch, Fitbit, or another device, go to the Apps & Devices section on the main menu. Here, you'll select the app or device you want to sync, and you'll go through MyFitnessPal to log in to your account for that app or device. You also can see which apps and devices are already connected. If you have a problem with MyFitnessPal not syncing with Fitbit, Garmin, or any other tracker, you can visit the MyFitnessPal help website for troubleshooting instructions.
To update your weight on My Fitness Pal, go to the Progress page. You can add progress photos here, too. The Progress page includes a graph that shows your weight and BMI changes, and you can select the length of time that's shown on this chart. If you've synced MyFitnessPal to Garmin, Fitbit, or another app or device, you can see charts based on other information like steps, body fat percentage, or measurements.
In addition to food, exercise, and weight tracking, the My Fitness Pal app offers these features:
Blogs with fitness and nutrition advice
Recipes
Ability to friend request other users
Forum and private messaging
Daily reminders for meals or exercise
Challenges
The MyFitnessPal challenges can be a fun way to make progress while getting competitive with other users. Some MyFitnessPal challenges involve nutrition, and some involve exercise. You'll have a chance to earn prizes and achievement badges while working toward your goals.
Some features of My Fitness Pal are only available in the premium version. These features include:
No ads
Set macronutrient goals by gram instead of percentage
Set calorie goals by meal
Show macronutrients by meal
Log macronutrients with the Quick Add feature
Set different goals by day
Track exercise without increasing calorie goal
Unfortunately, you cannot download MyFitnessPal Premium for free. Under Armour sometimes offers a one-month free trial as a promotion, but the premium version costs $19.99 per month or $79.99 per year if you pay for the whole year upfront. If you want to switch back from MyFitnessPal premium to the free version of the weight app, you can cancel your membership at any time. If you have MyFitnessPal for iPhone, you can cancel Premium from your iTunes account controls. If you have MyFitnessPal for Android, you can cancel Premium from the Google Play Store controls.
There is no option in MyFitnessPal to reset your account data, but you can change your starting date, weight, and goals under Settings if you want a fresh start. To delete your MyFitnessPal account entirely, select Settings under the main menu, and select Delete Account. You'll have to enter your password to delete your account. It may take up to three days after you cancel your account to stop receiving emails from MyFitnessPal.
What Users Are Saying
What Users Are Saying
"I've been using the free version of this app for a month now and lost 6.5kg just by tracking my calorie intake. I still get to eat the foods I enjoy, but by measuring carefully I find I'm losing a little weight every week."
"Poorly considered app. The nutritional data is user-submitted and is often wrong since MFP doesn't review the input."
"Have been using this app on and off for roughly ten years now and in general find it quite good. I agree with many of the other reviewers that frequently the nutritional value information is incorrect. However that's down to the actual app users entering wrong information. It's easy enough to correct it though, even if it is frustrating."
Bottom Line
The Bottom Line on MyFitnessPal
What's the real deal with MyFitnessPal? It's a good tool for people who feel better tracking calories and can remain dedicated enough to use it every day. But, for people who don't want to take the time to measure their food intake accurately, or won't be able to track day in and day out to watch their progress, it won't help.
When choosing a weight-loss program, it is important to choose something that not only tracks more than your food but also provides you with the clinically-tested tools needed to lose weight the healthier way.
Noom is one of the best weight loss programs we have ever seen. Their program offers its users personalized meal plans, extensive tracking, human coaching, and support groups, just to name a few. Plus, the weight-loss system is available through a mobile app, making it easier to access your goals from anywhere.
Also, there's a free trial offer currently available from the manufacturer of Noom for Dietspotlight readers for a limited time, which is always a good thing to see.
Learn More About Noom »