Zest Tea Review

- 12 Things You Need to Know
Zest Tea – Energy drinks have existed for centuries, but the 21st Century in America gave birth to an entirely new market for legally produced energy-enhancing drinks. Zest Tea energy tea became one of the quickest to emerge in 2014 with its claims of serving more caffeine than coffee without the crash. It boasts tea products to sharpen your focus and boost daily productivity with its proprietary blend of caffeine and L-theanine. Check out what researchers found.
Zest Tea can be purchased through their Official Site.
Overview
What is Zest Tea?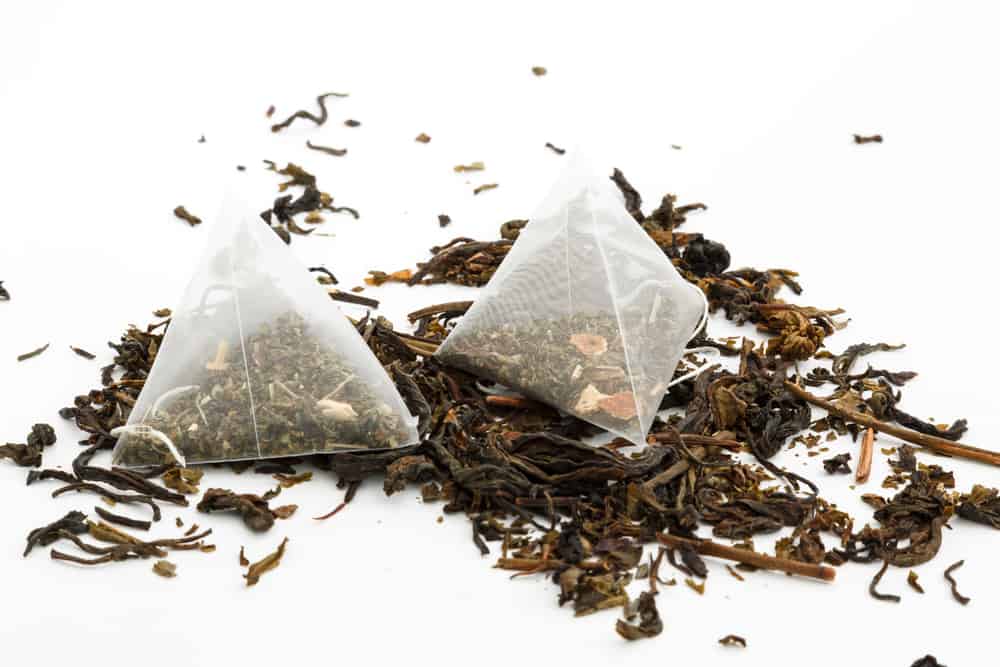 Zest Tea is a brand of tea products containing caffeine and L-theanine, an amino acid, intended to sharpen your focus and boost daily productivity. It is available in tea bags, loose-leaf, cans, CBD tea, or CBD powder. Zest Tea products are a coffee alternative to achieve a quick shot of energy and clear thinking when exhaustion or fatigue prevents productivity.
Zest Tea flavors as included in the Zest Tea sampler include:
Passionfruit Berry

Spiced Chai Infusion

Pomegranate Mint

Blackberry Lime

Blood Orange Mango

Cucumber Melon
Before elaborating on the specifics of Zest Tea, here is some research on the effects of consuming L-theanine and caffeine with L-theanine:
Biological Psychology

: A laboratory research study examined whether the amino acid, L-theanine, affects acute stressors in 12 participants in four separate trials. Results indicate that the consumption of L-theanine reduces physiological and psychological stress responses.

Nutritional Neuroscience

: Findings are based on "The combined effects of L-theanine and caffeine on cognitive performance and mood." They indicate that a study performed using 50 mg of caffeine with 100 mg of L-theanine and 50 mg of caffeine without L-theanine resulted in evidence suggesting the combination of caffeine and L-theanine consumed together improves cognitive functions.

Appetite

: A study performed on the consumption of caffeine and L-theanine together contrasted with a placebo test group concluded that the combination of caffeine and L-theanine increases attention while alertness and intersensory attention were not significantly enhanced.
Zest Tea Competitors
Company
Who Makes Zest Tea?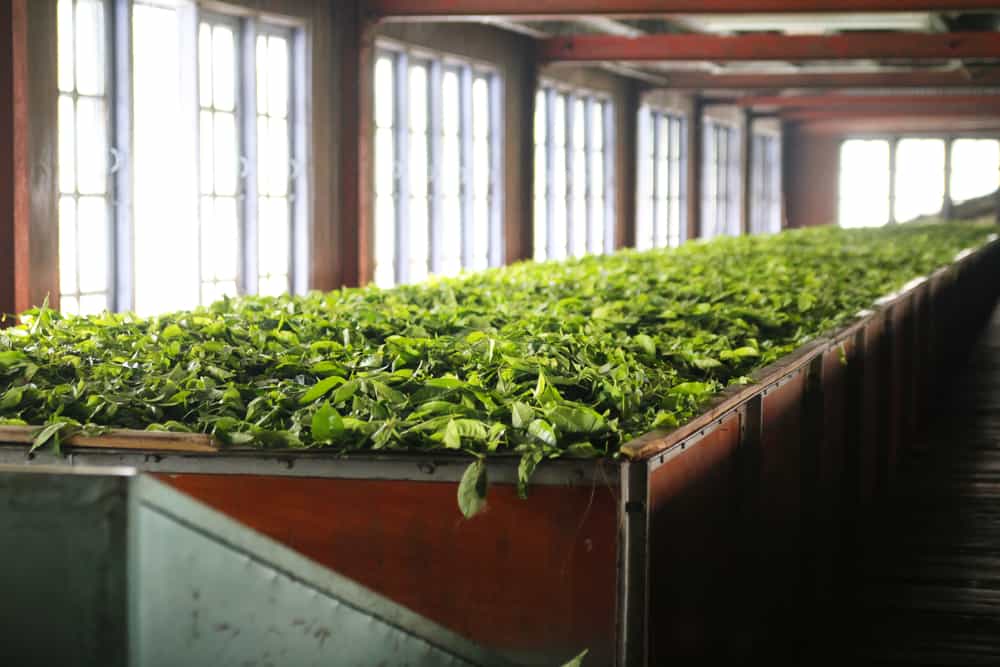 The tea is made by Zest Tea, LLC, launched by CEO, Founder James Fayal in February 2014 in Baltimore, MD. James was working as an analyst at a venture firm at the time and raised $10,000 by crowdfunding to kick start his line of tea products to increase energy and productivity.
Zest Tea Customer Service
Customer service may be reached by calling 1-855-213-0159 or using their online contact form at https://www.zesttea.com/pages/contact.
Other Products from the Makers of Zest Tea
In addition to their tea products, they offer:
Paris Tea Cup Infuser
The Paris Tea Cup Infuser allows you to brew loose-leaf tea in any American standard mug size and small pots. It is made of dishwasher-safe stainless steel.
T-Sac Loose Leaf Filter (100 pack)
These filters are for use with loose-leaf tea products. The unit comes as a package of 100 biodegradable filters made of unbleached manila hemp, and they are all-natural and chlorine-free.
Zest Infuser Mug
The Zest Infuser Mug is a glass, stainless steel, and plastic container that allows you to brew your tea on the go. It keeps your tea hotter longer while you sip straight from the container. It requires no utensils for use and is dishwasher safe.
Scroll below for one of the best products we've seen over the last year.
Claims
Zest Tea Claims
Zest Tea claims that its tea products have almost no sugar, all-natural ingredients, and more caffeine than coffee with no crash. The company also claims that they are gluten-free, GMO-free products that can sharpen your focus and boost daily productivity.
Ingredients
Zest Tea Ingredients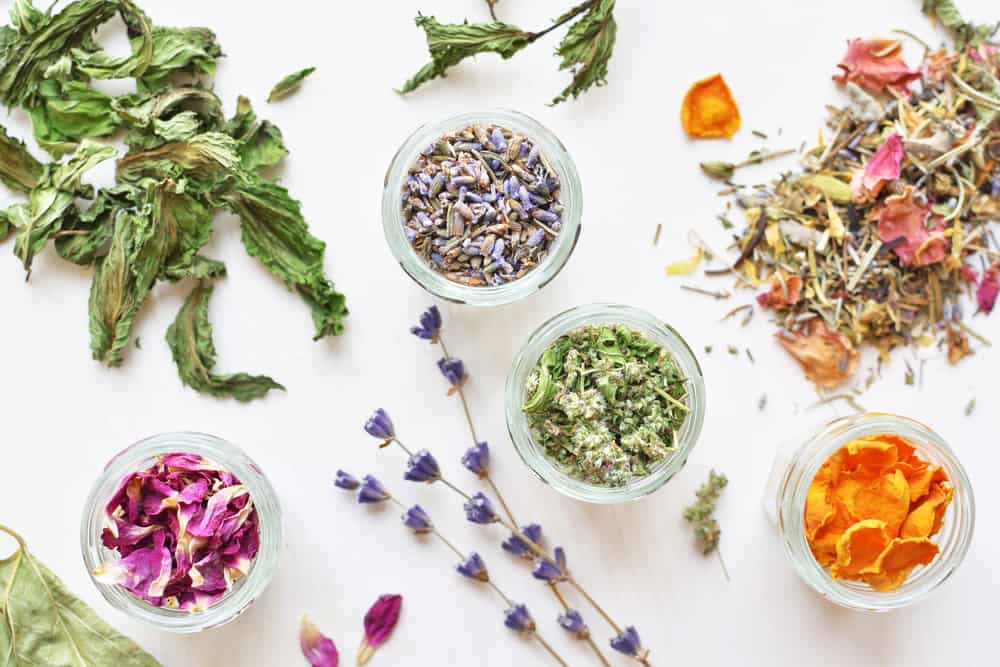 South Indian Flowery Orange Pekoe Black Tea

Cornflower petals

Hibiscus flowers

Orange peel

Juicy lemon

Orange

Natural caffeine

Young Hyson Chinese Green Tea

Peppermint

Pomegranate

Cinnamon chips

Apple pieces

Flowery Orange Pekoe Black Tea

Cardamom seeds

Ginger root

Cloves

Safflower petals

Carbonated water

Cane sugar

Black Tea

Citric acid

Sodium citrate

Green Tea extract

L-theanine

Niacinamide (Vitamin B-3)

Calcium D pantothenic (Vitamin B-5)

Pyridoxine hydrochloride (Vitamin B-6)

Cyanocobalamin (Vitamin B-12)

Steviol glycosides

Organic erythritol

Organic Black Tea

Organic Green Tea extract

Organic Stevia Leaf extract

Stevia Leaf extract

Premium hemp-derived THC-free CBD extract
Benefits
Does Zest Tea Work? Zest Tea Benefits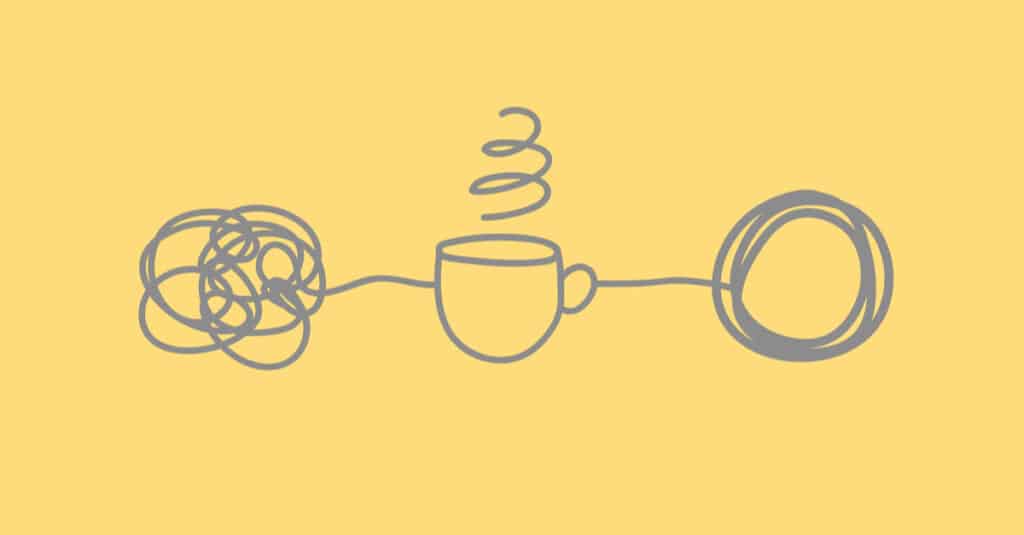 Zest Tea products are marketed as an energy booster with up to three times the caffeine content of coffee with no crash afterward. There appears to be no medically proven or researched data on these products in particular. However, there is ample research, testing, and data on the top five ingredients in the marketed products. These are identified below.
Caffeine
According to Brain Research, caffeine has a long history of being the world's most-consumed form of central nervous system stimulant. The chemical reportedly increases energy metabolism, activates noradrenaline neurons, and causes the release of dopamine. It also affects sleep while producing dependent and withdrawal symptoms.
L-theanine
The journal Nutrients indicates that L-theanine is an amino acid found in tea leaves and mushrooms. L-theanine is known for its unique properties benefitting relaxation and sleep by initiating changes and promoting the release of calming chemicals in the brain. Besides regulating emotions, moods, concentration, and alertness, it also reduces stress and anxiety.
Premium Hemp-Derived THC-Free CBD Extract
According to the Journal of Clinical Medicine Research and the Journal of Cannabis Research, CBD, or cannabidiol, is derived straight from the hemp plant. It contains no THC and, therefore, cannot create a "high" effect. Animal studies and human research indicate that CBD improves sleep, pain, inflammation and more.
Black Tea
Reports by the Journal of Nutrition indicate that while black tea is known for its caffeine, antioxidants, and other stimulant content, it is the oxidation process of turning green tea leaves to black that gives it certain properties. It is used for its benefits of alertness and energy, heart health, increased metabolism, and gut health. 
Green Tea
According to BioMed Research International health benefits of green tea consumption affect the heart, blood sugar system and body weight. The journal Beverages adds, "Green tea catechins have proved to be very versatile in providing health benefits. This means that there are potential health benefits for everyone in the consumption of green tea. Even moderate amounts of consumption (drinking 1–2 cups of tea per day) may have benefits." 
Weight Loss
Zest Tea and Weight Loss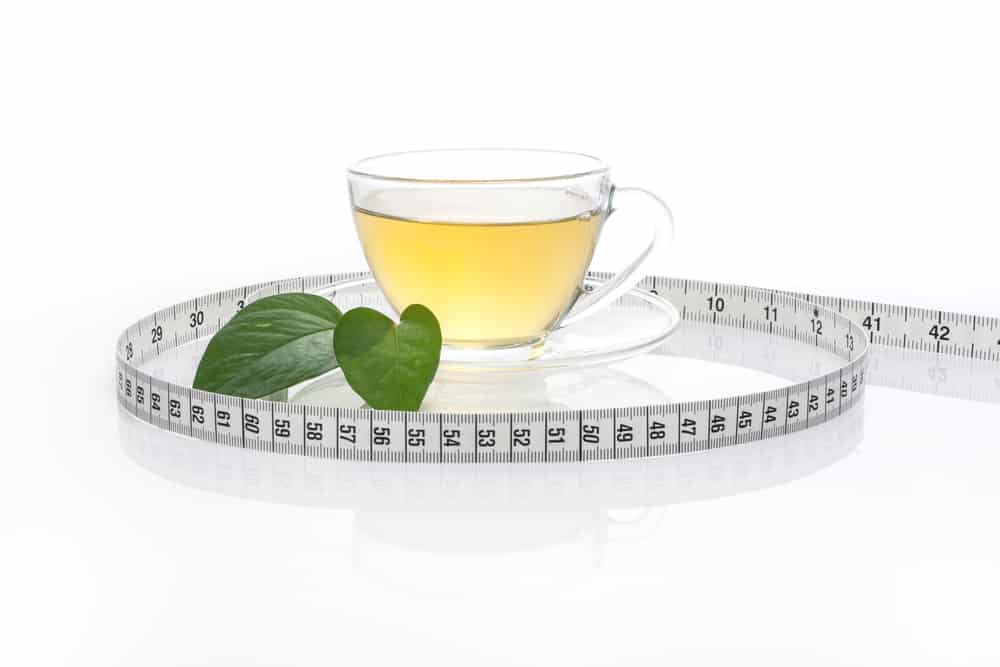 Zest Tea admits on its website that consuming tea has no guarantee of aiding weight loss. The company states that drinking tea along with diet and exercise may contribute to losing weight.
In

Obesity Research

, results from a scientific study indicate that habitual caffeine intake from a green tea-caffeine blend had a moderate effect on obese subjects. It concludes that low caffeine green tea consumption increased weight management effects.

Research published in the

European Journal of Clinical Nutrition

claims, "green tea has important roles in fat metabolism by reducing food intake, interrupting lipid emulsification and absorption, suppressing adipogenesis and lipid synthesis and increasing energy expenditure via thermogenesis, fat oxidation and fecal lipid excretion. In other words, green tea has the potential to assist weight loss.
While some ingredients contained in Zest Tea products aid weight loss, it must be noted that many factors impact the effectiveness of losing weight. For instance, a healthy diet and routine exercise are imperative to a healthy approach to weight loss.
Side Effects
Zest Tea Side Effects
­From a Zest Tea review, its products are high in caffeine content, although not high enough to cause adverse side effects in healthy adults. The FDA recommends less than 400 mg of caffeine per day to be safe for the average drinker. The products contain far below that level.
As with caffeine, L-theanine may have adverse interactions with certain medications. Consumers should consult with their doctors before consuming caffeine and L-theanine products.
How to Use Zest Tea?
Zest Tea comes in ready-to-use cans, loose leaf tea or tea bags to brew yourself, or in a CBD powder mixture form. It uses basic tea-brewing technology and is easy to make. You can enjoy Zest Tea products as you would any other tea product or get creative with it.
Where to Buy
Cost and Where to Buy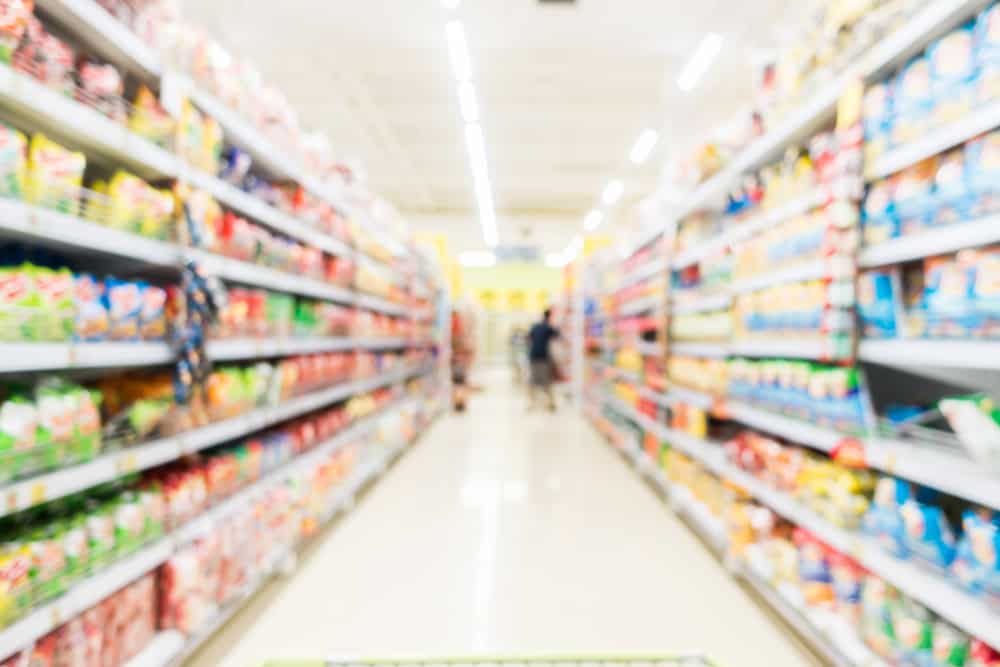 Zest Tea states that its products are available at some Safeway and Winco grocers. The company has a store locator page on its website. Although no Zest Tea coupon code appears on the website, there is a "Refer a Friend Program" where you can earn rewards. You can also purchase their products from their website or on Amazon. A Zest Tea sampler package is also available.
Amazon sells Zest Tea tea bags for $12.95 for a box of 20, Zest Tea cans for $29.98 for a pack of 12, and loose-leaf tea for $18.95 for a 4-ounce bag.
Zest Tea's website prices are tea bags for $11 for a box of 20, Zest Tea cans for $49.95 for a pack of 24, and loose-leaf tea for $16 for a 4-ounce bag.
The grocery stores' websites did not return a search for this product. A Zest Tea coupon code was located on a third-party website, but none were issued directly from the company.
Pros and Cons
Pros and Cons
Pros
Zest Tea cans contain tea ready to consume.

Teabags and loose-leaf tea are easy to brew.

Products are available in a variety of Zest Tea flavors.

Products are gluten-free and non-GMO.

Canned products are low in sugar content.
Cons
Products appear hard to locate in local stores.

Products are somewhat expensive.

Consumers on medications should consult with their doctor before consuming Zest Tea energy tea.
What Users Are Saying
What Users Are Saying
"I normally do not leave reviews but I had to for this tea. This tea is amazing. I was looking for a coffee substitute because I'm the average lots of cream and sugar type of girl. I found zest tea just by looking up tea on Amazon."
"I enjoyed this tea. I drank it cold and found the taste to be refreshing, especially in the morning. It gets a bit too minty if I let it steep for long, but it still tastes pretty good. I wouldn't say I felt the effects of any caffeine, especially not as much caffeine as coffee, which is what the product claims to have."
"Overall Verdict: If you like fancy tea that smells good and tastes mildly floral, buy it. If you're looking for an energy boost to replace coffee, this is NOT it, and I'm honestly so upset that I paid this much for tea, for the specific purpose it failed me in."
Bottom Line
Bottom Line on Zest Tea Results
From a Zest Tea review, there appears to be no scientific research or data directly pointing to Zest Tea energy tea products. It would be interesting to see this data someday. While studies on some of the ingredients in Zest Tea products are plentiful, the particular combination the company uses may result in different conclusions about the products, their effectiveness, and reactions. The ingredients contained in Zest Tea products indicate significant benefits such as increased energy, but with calmness and relaxation. 
If weight loss is what you're looking for, caffeine and green tea help, but lifestyle changes help even more. The best weight-loss program we've found in years is one called Noom. Users are assigned personal coaches and dedicated support groups. They are taught why they choose the foods they do and how to make better choices.
Check out the free trial offer available to all Dietspotlight readers, for a limited time.
Learn More About Noom »