I have to make a confession: I was obsessed with researching Relacore, so we created an in-depth review, examining the side effects, ingredients, level of customer service and clinical studies. We additionally scrutinized hundreds of dieter comments and reviews posted all over the web. At this point we condensed everything we found in order to give you the facts you need.
What You Need To Know
First off, Relacore is a line of products primarily for fat loss and weight management. These include Relacore Extra ($29.99), Relacore PM ($29.99) and Relacore Fat Burner ($29.99). However, Relacore Extra and Fat Burner are available as "the ultimate fat burning belly bulge kit" for $47.96. These supplements are supposed to help improve your mood, lower stress levels, cut belly fat, boost energy and fight mid-day fatigue. The ingredients used in these include B vitamins, passion flower, magnolia bark, Chinese skullcap root, Asian ginseng, poria extract, phosphatidylserine, perilla leaf and jujube fruit. The bottle is small enough that you'll have no trouble taking this one to work or on the go.
Relacore has been around since 2000. It is a Carter-Reed Company and has a great BBB rating. The official website provides a 100% money-back guarantee and the ingredients are likely all natural, but read on…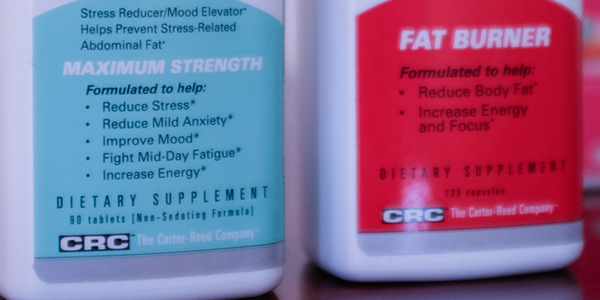 This isnt a pill you take to lose weight without changing your lifestlye at all.
Lack of Scientific Research – "Worrisome?"
Our first problem with Relacore ingredients is that they're just not clinically proven. "We took a close look at the company website for Relacore supplements, and it's clear that no scientific studies are presented. There is simply a lot of hype about weight-loss and stress reduction," said our Research Editor.
One customer said, "I purchased Relacore to reduce belly fat, which it did not do."
Another stated, "This product was a disappointment. Not only does it taste bad, I felt or saw no results after taking for a month as directed."
There's no doubt negative reviews are out there, but what about positive ones? We found one customer that said, "So maybe I am buying expensive vitamins, but it works. Before I tried this I was hungry all the time."
Another shares, "I eat healthy. exercise regularly, and this supplement works for me."
Scroll below for one of the best products we've seen over the last year.
Class-Action Lawsuit – What's Happening?"
We found a website dedicated to a class-action lawsuit against the Carter-Reed Company that claimed "false or misleading" statements were made. There was a settlement. As of 2015, the issue was still in the courts.
Side Effects – "Watch Out!"
Many dieters are experiencing Relacore side effects. One customer said, "I experienced flu like symptoms. I stopped taking them and the very next day I felt right as rain."
"I took this product a total of one day! It made my heart race and I didn't even take the whole dosage," said another user.
Not everyone felt the same. A customer said, "Gonna give it another try.. No side effects!"
Another saw no negative reactions, "Seemingly no untoward side effects."
The research we have conducted has proven that if an aspect of a diet formula or weight loss program is especially annoying (a painful/difficult exercise routine, pills that cause side effects, no clinical results) the chances of success for the long term are not good. In other words, if Relacore supplements do cause side effects, this could in fact be a big problem.
The Science – "Legit?"
Unfortunately the company website for Relacore does not provide solid clinical evidence to support these weight-loss supplements. We at DietSpotlight need to see published scientific research that supports the diet product and the ingredients it contains. If there is none provided, we become very concerned.
Also: read our Leptigen Weight-Loss Kit review »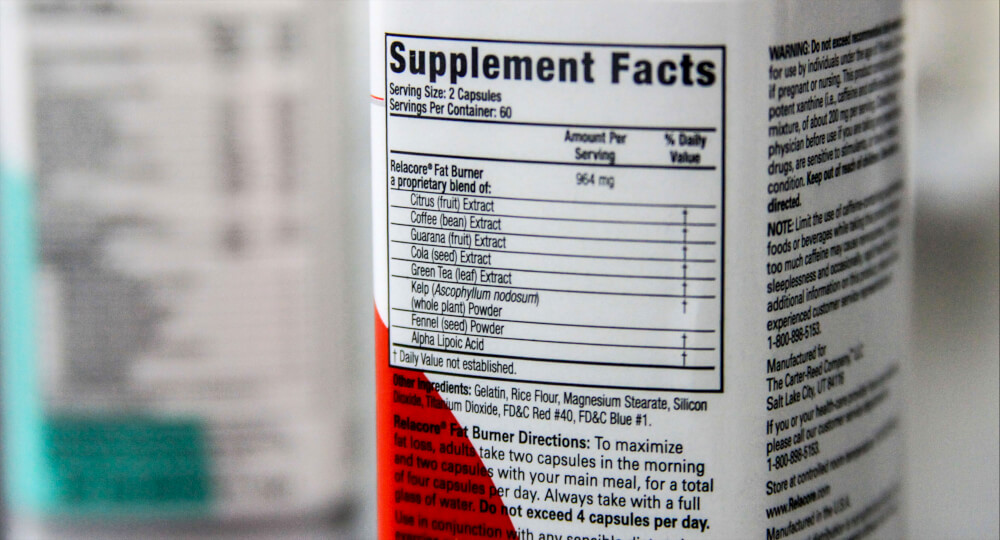 The Bottom Line – Does Relacore Work?
Alright, is now the time to run out the door for Relacore? We like that there are some dieters who like the product and the business has been around for years, but we have concerns about supporting a supplement that is not clinically proven to be better than the competition. Another concern we had is the class action lawsuit filed against this company for false weight-loss claims. This suit was active from the year 2000 to 2015. Moreover, many customers have complained of side effects from these diet pills.
Dieters that wish to lose weight and get fit faster, may want to try a weight-loss supplement that is supported by plenty of positive customer reviews and documented clinical research. The product should be from a company that's not been part of a class-action lawsuit.
Among the best products we've seen in 2016 is one called Leptigen. It contains a proprietary blend of four ingredients, which were proven in published clinical studies to increase fat loss and ignite metabolism. We can't find any user complaints of harmful side effects and dieter feedback posted online reveals people are seeing outstanding results.
To boot, the company behind Leptigen is so confident in their product that they're offering a Special Trial Offer, which is quite the good sign.