Lipozene Review

- 13 Things You Need to Know
Lipozene claims it's "America's #1 diet supplement" and promises to help you "lose weight without changing your lifestyle." That's right- eat whatever you like and no need to exercise. These claims sound intriguing, but our research team discovered that claims on scientific evidence on effectiveness did not include links to the actual studies- so what else is missing in Lipozene?
Our researchers found users who saw results, but only when they paired Lipozene with diet and exercise. There were also several complaints about the level of customer service. So is this 'miracle pill' worth it? Read our summary and find out.
Lipozene can be purchased through their Official Site.
Lipozene Video Review
Overview
What is Lipozene?
Lipozene diet pill is a dietary product marketed as a stimulant-free weight loss supplement. It comes with attractive packaging and has been on the market for more than a decade now. Lipozene manufacturer, ORI Obesity Research Institute, LLC, claims the product is a proprietary blend of an all-natural exclusive formula that effectively helps people lose weight without exercise or a change in diet.
The company's bold claims further state that Lipozene is "safe, clinically proven, and that 78% percent of the lost weight is pure body fat." The company has sold well over 20 million bottles of Lipozene, and it has branded the product "America's #1 selling diet supplement."
The main selling point of Lipozene, however, is the 750 mg of glucomannan powder it contains. The rest of the ingredients are capsules and inactive fillers.
Lipozene ingredients include:
What does science have to say about glucomannan and the role it plays in weight loss?
Lipozene is made by Obesity Research Institute LLC which is located at 2777 USA Parkway McCarran, NV 89434. You can contact them at:
New Orders – Call: (800) 850-8818 24 Hours
Customer Service & Reorders: (855) 447 – 2250
Monday – Friday: 7:00 am – 4:00 pm PST
Saturday: 7:00 am – 3:00 pm PST
Another Obesity Research Institute LLC product is MetaboUP, which is a weight loss supplement based on green tea, kola nut, Vitamin B6 and B12, oolong tea leaf, cayenne, guarana seed and platycodon root.
Lipozene Competitors
Directions
How to Take Lipozene
The packaging states that users can take two capsules, up to three times per day. It's recommended to take Lipozene 30 minutes before eating.
Scroll below for one of the best products we've seen over the last year.
Ingredients
Lipozene Ingredients
Glucomannan is the active ingredient in Lipozene. Glucomannan is a soluble fiber that promotes fullness. However, research published in the Journal of Obesity revealed glucomannan does not promote weight loss.
Inactive Lipozene Ingredients:
Gelatin
Microcrystalline Cellulose
Magnesium Silicate
Stearic Acid
Titanium Dioxide
FD&C Blue NO. 1
Side Effects
Possible Lipozene Side Effects
While there are no mentions of side effects from Lipozene, there's a chance some may notice side effects from the ingredients, including:
Gas
Diarrhea
Bloating
Constipation
Abdominal discomfort
Top 5 Glucomannan Supplements
NOW Glucomannan Powder
Nova Nutritions Konjac Root
Puritan's Pride Konjac Root Glucomannan
Vitacost Glucomannan
Best Naturals Glucomannan Powder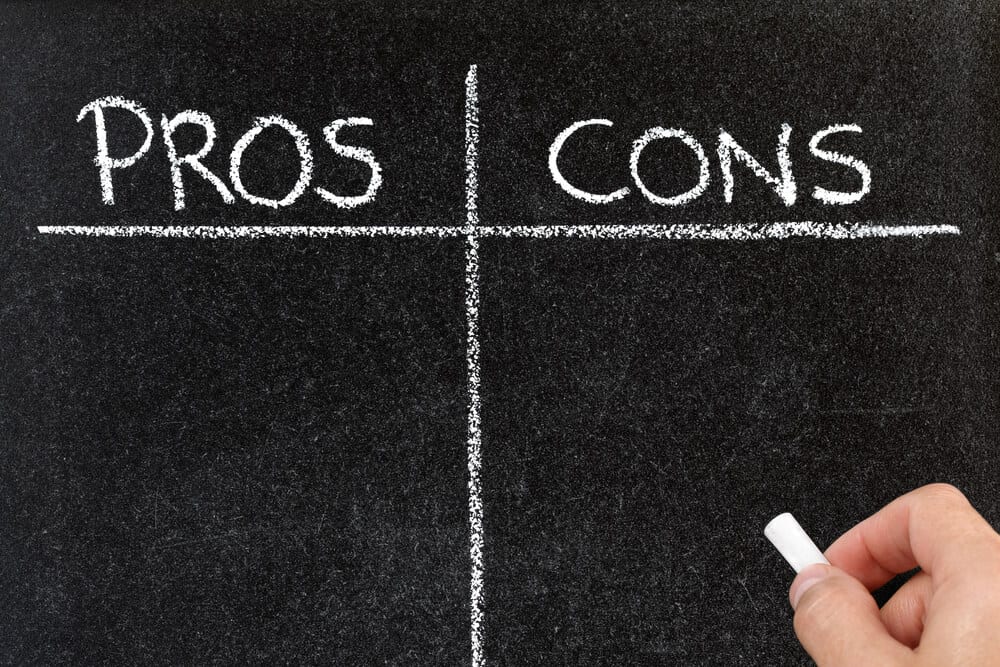 Pros & Cons
Lipozene Pros and Cons
Pros
Claims to help reduce constipation since it contains glucomannan.
Claims to be good for the gut because of the probiotics contained in glucomannan.
Claims to reduce calorie intake and can help in boosting metabolic functions.
Cons:
By incorporating a highly viscous ingredient, the abuse of Lipozene may result in digestive issues.
The use of Lipozene is often accompanied by issues such as nausea, and diarrhea.
Has only one active ingredient.
Not suitable for those under the age of 18.
Benefits
Lipozene Benefits
Some claimed benefits of Lipozene includes:
Satiety
Promotes gut health
Reduced constipation
Improved gut health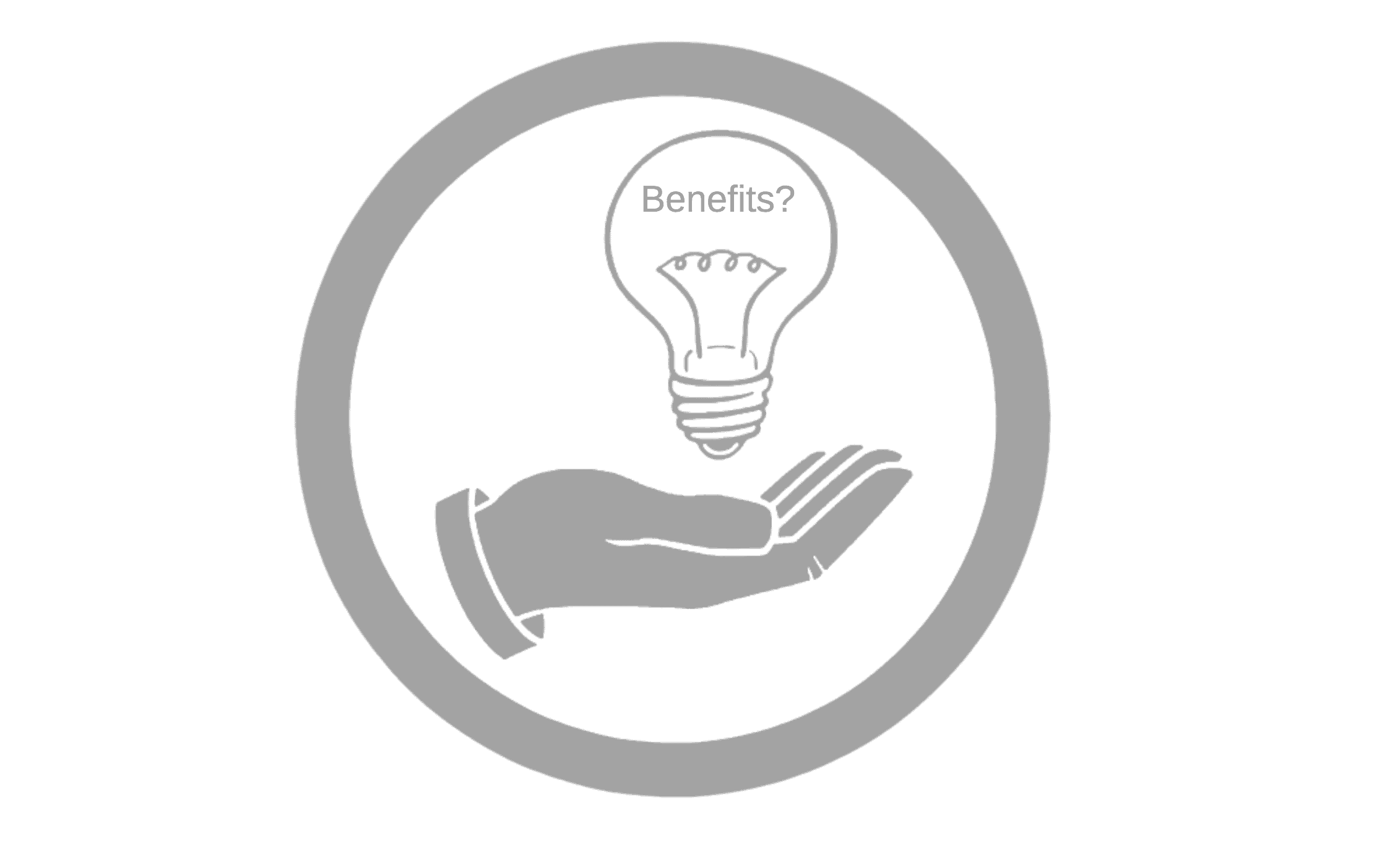 Lipozene Vs.
Slimquick
The two are supplements popular on the internet, but Lipozene is slightly more expensive. While Lipozene burns fat by suppressing the appetite and reducing the rate of fat absorption, Slimquick increases your energy levels to achieve the same results.
The ingredients in Slimquick include Capsicum Extract, Chaste Tea Extract, Biopure, Caffeine, Green Tea, Green Tea Extract, Rhodiola Extract, and Phosphatidylcholine. The herbal tea extracts reduce the number of calories ingested, whereas the caffeine increases thermogenesis for accelerated fat burning. Between the two, Slimquick would be a better choice since it contains many natural and potent ingredients for weight loss.
Phenocal
Phenocal is another natural diet pill with a lot of benefits. It also comes from a reputable manufacturer, Pharmaxa Labs. The diet pill, like Lipozene, suppresses the appetite, elevates levels of energy, and revs up body metabolism.
Phenocal contains Green Tea Leaf Extract, Chromium (Picolinate), Fucoxanthin, Vitamin B5, folic acid, Evodiamine, 5 HTP (5-Hydroxytryptophan), Bioperine, among others. Notably, all these ingredients are natural, which makes Phenocal a better option compared to Lipozene. It is, however, more expensive than the latter.
Relacore
In a nutshell, Relacore is a mood enhancer. As opposed to Lipozene, which curbs hunger, Relacore doesn't reduce fat absorption or oxidize it. It banks on the fact that stress is a factor that causes weight loss and works around it.
While Lipozene contains only one active ingredient, Relacore comes with Niacinamide, Panax Ginseng, Magnolia Bark, Passion Flower, and Pinellia, which facilitates stress-related issues. None of these effects are directly related to weight loss, but Relacore is marketed as a fat burner. Ultimately, the choice between Lipozene and Relacore depends on how you want to lose weight.
The medication is only available through prescription.
Ultra 90
Ultra 90 is a supplement marketed for its potential in inhibiting lipase from oxidizing fat and storing it. It also claims to promote vitality and stamina apart from enhancing weight loss. Through a proprietary blend of three formulas – AM, PM, and Liquid Formula – the manufacturer promises impressive results, but in reality, reviews from users tell otherwise.
Ingredients include hydrolyzed fish collagen protein, safflower oil, Aloe Vera, vitamin C, Tonalin CLA, gelatin, water, beeswax, and lecithin. The number of ingredients is a cause for concern, and as it would seem, Ultra 90 sails in the same league with Lipozene. It contains additives and fillers, which makes one question its effectiveness.
Lipolean Injection
It is a form of Lipotropic injections, a type of injection involving several vitamins and Amino Acids for fat burning. The main chemicals used in these injections include methionine, choline, and inositol. Done correctly and in the right portions, a Lipolean injection makes one of the easiest ways of shedding some pounds. Furthermore, this type of injection helps in detoxification and protection against free radicals.
Ingredients are leucine, vitamin C, B vitamins, Chromium, L-carnitine, vitamin D, and the three lipotropics mentioned above are safe. But this method won't sit well with those who fear needles. In the end, they might choose Lipozene or other supplements for that matter.
Studies on Lipozene Ingredients
Safety and Efficacy of Glucomannan for Weight Loss in Overweight and Moderately Obese Adults
The study involved 53 participants ranging from 18 to 65 years of age; and a BMI of between 25 and 35 kg/m2. They realized that a daily supplement of 3.99 grams was well tolerated but did not result in weight loss in the randomized participants consuming their favorite diets and upholding their daily routines. Feelings of satiety and satiation is achieved as it absorbs water and expands in the gastrointestinal tract.
Dietary Supplements for Weight Loss
According to the NIH National Institutes of Health research on the safety and efficacy of nutritional supplements, the purported claim of glucomannan increasing feelings of satiety and fullness was found to offer "Little to no effect on body weight."
Experiences with Three Different Fiber Supplements in Weight Reduction
In another study, 176 people were randomly assigned to a 1,200-calorie diet plus a fiber supplement containing the viscous fiber forms of glucomannan or a placebo pill. The results showed that all the fiber supplements with the regulated calorie diet stimulated weight loss more than the placebo and the diet alone.
The Effect of Glucomannan on Body Weight in Overweight or Obese Children and Adults: A Systematic Review of Randomized Controlled Trials >
Aimed at finding out the exact effects of glucomannan on body weight and body mass index (BMI), the study used six randomized controlled trials, including one performed in children. From the results, the conclusion was that glucomannan might be useful in the short term to reduce body weight, but not BMI in healthy and or obese adults. There were no significant conclusions drawn from children as the data was too limited.
Effect of Two Doses of a Mixture of Soluble Fibers on Body Weight and Metabolic Variables in Overweight or Obese Patients: A Randomized Trial
With 200 randomized overweight and obese patients in a parallel, double-blind test, the study sought to conclude comparing the effects of the administration of a mixture of fibers on body weight, glucose metabolism, satiety, and lipid profile. By focusing more on the efficacy of changes in body weight, the researchers finally held that "a 16-week dietary supplement of soluble fiber in overweight or obese patients was well tolerated, induced satiety and had beneficial effects on some factors."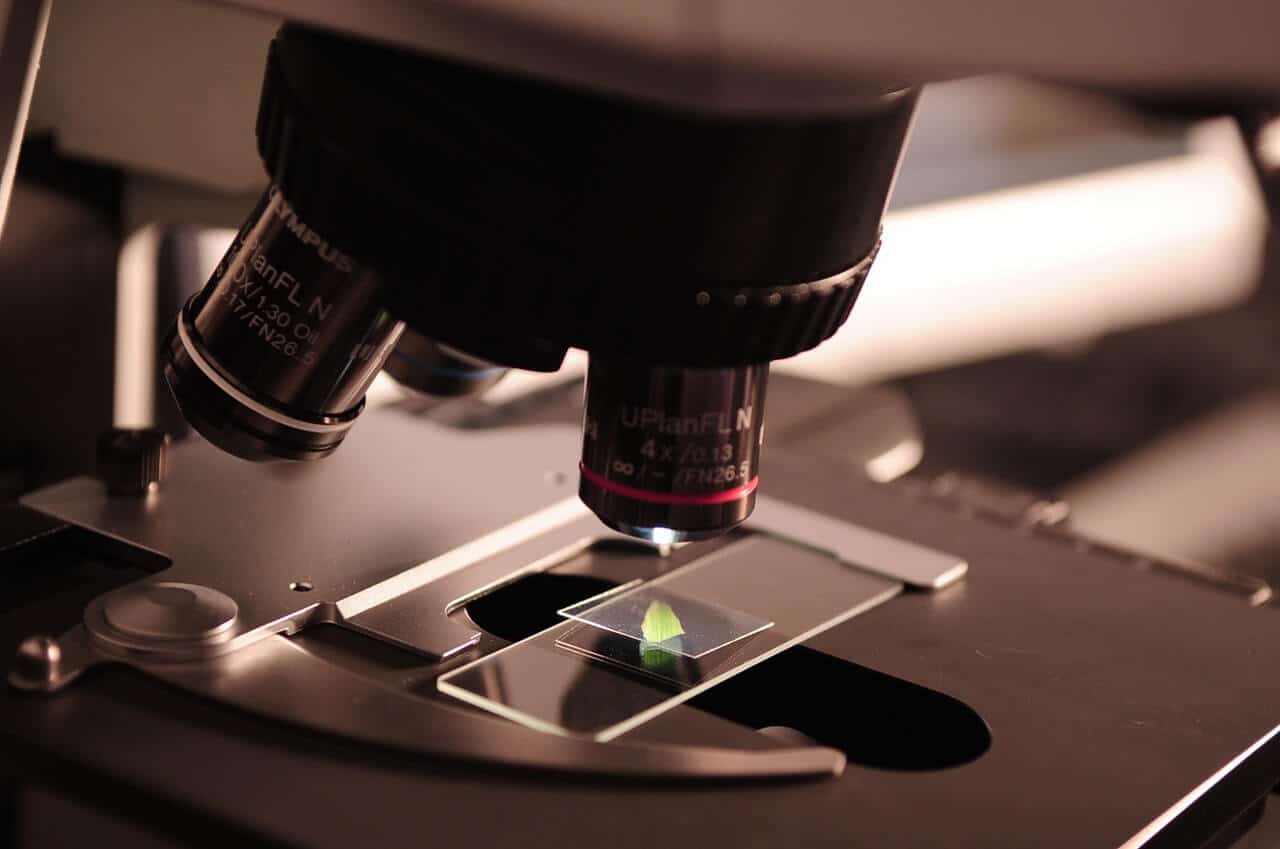 According to the Journal of Obesity, glucomannan, when taken for eight weeks, doesn't work. According to the trial, the supplements "were well tolerated but did not promote weight loss or significantly alter body composition or hunger/fullness."
How Does Lipozene Work?
The only active Lipozene active ingredient is glucomannan, also known as Amorphophallus Konjac, a natural fiber extracted from the Konjac plant's root. The plant boasts a wide array of usage across east Asia because of its health benefits. The ingredient was introduced to Western countries in the 1990s. Fiber is supposed to promote weight loss, according to research published in the Journal of Nutrition.
Does Lipozene Work?
Amidst all the promises of its greatness, the question is, does Lipozene for weight loss work? Is it effective like any other alternative weight loss pill? The ultimate cost seems excessive for starters, yet marketed as free of any stimulant with an active ingredient known to promote natural fat burning; many people are having mixed reactions.
Despite the conflicting data that doesn't allow reaching an overall conclusion, some studies show positive results, which warrant the product a try.
The studies prove that changes to your diet and perhaps combining Lipozene diet pills with exercises are appropriate for long-term results. Eating a high natural fiber diet is essential but incorporating it with alternative fiber supplements containing glucomannan provides better outcomes for those who want to lose weight.
That said, an alternative quality product from a clean company with best practices, better customer service would make the best option.
Other Supplements Containing Glucomannan
Lipozene is not one of a kind; there are other companies that sell good quality supplements with glucomannan. They are available as powders and in capsule form online as well as in stores. Usually combined with other ingredients and stimulant-free, and they are available at highly affordable prices.
The majority of these alternative supplements contain between 1 and 2 grams of konjac root. They do not contain artificial fillers, preservatives, magnesium stearate, or sweeteners. By looking at the inactive ingredients, one can always determine whether a product has these substances. Examples of glucomannan supplements are:
Nature's Way
Nature's Way supplement, produced by a company with the same name, is the first alternative glucomannan weight loss pill. The company is reputable, transparent, honest, and its product is up to par with the industry standards. A bottle of Nature's Way glucomannan comes with a total of 180 diet pills. Each of these capsules contains 665 mg of glucomannan. Compared to Lipozene directions, the recommended dosage of this product is three capsules before eating.
The dose is surprisingly high, but it falls within the levels supported by clinical studies. Nature's Way provides 2 grams of konjac root in every serving. A total of 100 veggie caps are included in the supplement. It is, therefore, vegan-friendly. It doesn't contain gluten, allergens, or stimulants.
Nature's Way glucomannan supplement brand pioneered the utilization of TRU-ID certification system. With its basis of specific DNA testing, the system guarantees quality in terms of purity and potency of all ingredients matching the relevant herbs used and its contents.
That said, Nature's Way glucomannan is highly effective, and each serving is almost two times as potent as Lipozene. The product is available on the manufacturer's website. On Amazon, a bottle of this supplement costs as little as $14.66.
PGX (PolyGlycopleX)
PolyGlycopleX (PGX) comes from glucomannan, a highly viscous fiber source. It is a product of the konjac root reaction with other soluble polysaccharides. Its water holding capacity and viscosity are incredible. They say PGX is an excellent supplement among the many available fat burners on the market. Be that as it may, it comes as a proprietary blend of three fiber sources. Apart from glucomannan, it also contains sodium alginate and xanthan gum. The two are common thickening agents with the former used in pie fillings.
PGX is a good alternative for Lipozene. While anyone can get fiber by merely eating natural foods like vegetables and fruits, many will instead use PGX Daily, an equally effective weight loss pill. The supplement comes with 600 mg of triglyceride in a single gel cap.
PGX granules absorb the water content of the meals you consume rapidly, ensuring that you remain satiated for the better part of the day. As a result, you eat less, and the body remains healthy with a balanced calorie intake ideal for weight loss.
Used with a routine of exercise and a balanced diet, the PGX supplement facilitates healthy weight reduction. Notably, like Lipozene, it should be taken before meals. Drinking plenty of water is advisable for one always to remain hydrated.
The directions include taking 2 750 mg doses of PGX softgel before every meal. A 120 softgel bottle costs about $30, which doesn't necessarily last you long if you stick to the daily dosage. A 75-gram bottle on Amazon goes for $19.46. Like Lipozene, it is quite costly in the end.
Although there are safety concerns raised about PGX, one study concludes that PGX is safe for both human beings and animals. Nonetheless, its effectiveness remains inconclusive.
Foods With Glucomannan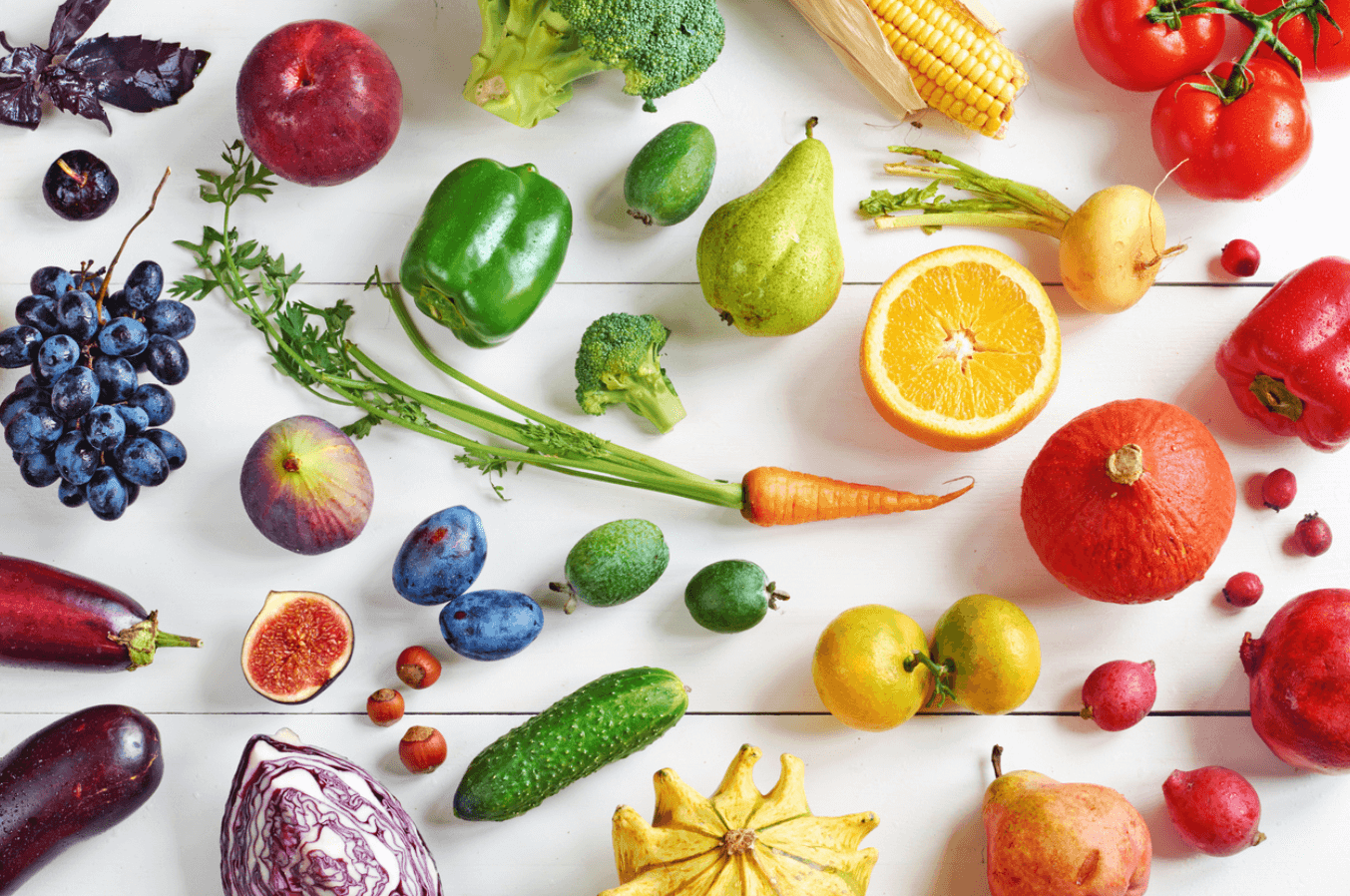 Glucomannan helps cut a few pounds off your body if you are overweight by helping you feel full for longer.
The biggest secret to weight loss is exercising and managing calorie intake by eating less. Those who want quick fiber, or those who can't get enough in their diet opt for glucomannan supplements. However, the real challenge is that people find it hard to get enough fiber by eating less.
According to the 2015 Dietary Guidelines for Americans mentioned in WebMD, the recommended daily intake of fiber is 25 grams for women and 38 grams for men.
Increasing your fiber intake involves the ditching of processed foods and adopting the incorporation of all-natural nutrient-dense foods. Better still, the body enjoys other nutrients as well. The foods include:
Legume
Beans, lentils, and peas, and other legumes are all sources of soluble fiber. Incorporating these food sources into your servings, be it soup, salad, snack dips, and other food favorites, add lots of fiber in your diet.
Cereals
Whole grains that contain lots of soluble fiber are barley and oats. The two have a form of fiber referred to as beta-glucan, which gives them a thick and creamy feel. Other grains with fiber contents are rye, amaranth, and pseudo-grains.
Vegetables
Good sources include broccoli, sweet potatoes, Brussels sprouts, cabbage, asparagus, avocados, among others contains fiber as pectins. Inulin is another form of fiber contained in sunchokes, onions, and chicory. Jerusalem artichokes, onions, and vegetables in the Brassica family contain fiber. Found in onions, chicory, and sunchokes.
Fruit
Apples, pears, figs, dates, oranges, and other citrus fruits are other natural sources. Fibers in these sources are readily available and easy to incorporate into one's diet.
Seeds and Nuts
These are alternative sources that should be consumed daily for significant weight loss. The content, however, is typically small, and it won't add much to your diet. However, psyllium, chia seeds, and flaxseed contain higher levels of the ingredient.
Japanese shirataki noodles
Japanese shirataki noodles, also known as konjac or miracle noodles, are derived from glucomannan. These white noodles are made from the glucomannan flour and lime water. The mixture doesn't contain digestible carbohydrates but has 3 percent fiber and high-water content.
Alternatives to Lipozene for Weight Loss
 Fat-burning Foods
The fundamental principle is to consume calories wisely, opting for nutrient-dense foods to keep you satiated. The antioxidants, fatty acids, fiber, and proteins held by these foods help you burn fat while keeping you healthy at the same time. High-fiber foods, like vegetables, cereals, fruits, among others, cherries, which hold lots of antioxidants, and the above-discussed top 5 natural and nutrient-dense foods for weight loss might be some good choices. Also, considering spicy foods like cayenne pepper, the journal Appetite concluded capsaicinoids (the active component in chili peppers) could be "used as a long-term, natural weight-loss aid."
 Conjugated Linoleic Acid
Conjugated linoleic acid (CLA) is a polyunsaturated fat obtained from beef, butter, whole milk, and cheese. Some bodybuilding supplements and weight loss formulas also contain CLA. According to the Journal of Nutritional Biochemistry, "CLA has positive effects on energy metabolism."
The British Journal of Nutrition concluded CLA supplementation resulted in a reduction in body fat and an increased lean body mass.
 Grapefruit Essential Oil
Grapefruit essential oil is a versatile product known to elevate metabolism, suppress appetite, and reduce cravings. As such, it gives you an increased level of energy and keeps you satiated throughout the day as you exercise. According to the Journal of Obesity, grapefruit essential oil may help reduce cravings for sugars.
Herbal Teas
The caffeine in natural teas is a powerhouse of energy. Consumed safely, the product can help boost metabolism. At least two cups of coffee a day goes a long way in improving your workout routine. Consequently, the catechins found in green tea are vital antioxidants that may help you cut a few pounds and enhance recovery after an intense workout.
A cup of these two herbal drinks before a meal will naturally boost your energy and help you burn fat faster and safer than the Lipozene pill. Other options include Yerba mate and Rooibos tea, both of which contain flavonoids and phytochemicals necessary for metabolic purposes.
 Probiotics
These are useful bacteria obtained from fermented products. As earlier mentioned, they have several gut functions, including appetite regulation, dietary ingestion, and energy homeostasis. In a nutshell, probiotics claim to be useful for the nerves, the digestive system, and the immune system.
 Chromium
Conclusions from researchers studying chromium and its influence on the weight loss state that the substance has negligible effects on body fat and weight. However, it should be consumed in moderation as in high doses, headaches, constipation, and watery stools are imminent.
Product Warnings
Lipozene Dangers
Lipozene dangers are a potential risk if the supplement is misused. Taking more than the recommended amount will not promote better or faster results and maybe more harmful than helpful. According to Duke University, excessive fiber intake may cause:
Abdominal pain
Gas
Bloating
Nausea
Diarrhea
Lipozene has had some legal concerns. One issue came about in April 2011 when the Obesity Research Institute was involved in a class-action lawsuit. It dealt with the fact that the company made false claims about weight-loss effectiveness. The final ruling saw payments of more than $5 million to customers.
In March of 2014, Lipozene got a warning about using medical statements regarding how the supplement works. The company behind the product claimed the ingredients had been used for hundreds of years to "treat" certain conditions.
Lipozene manufacturer, ORI LLC (Obesity Research Institute), has several lawsuits regarding issues with advertising, billing, and customer service under its sleeve.
In 2005, FTC Federal Trade Commission fined ORI, LLC, $1.5 million for false claims. According to the FTC letter, the company claimed that Lipozene "would cause rapid, substantial weight loss without any need to diet or exercise." FTC claimed that no substantial evidence or comprehensive studies were supporting the purported claims. As such, the company was "barred from making false claims about any dietary product in the future."
Although the company had to withdraw its advertising claims and stop giving people false hope, it went ahead and added more violations. In 2014, one of the company's subsidiaries based in California, West Coast, was issued a warning after the breach of the Federal Food, Drug, and Cosmetic Act in the manufacture of Lipozene. As FDA found out, the raw materials used were not tested, hence not verified.
In 2016, the company was at it again, according to U.S. District Court for the Southern District of California court documents. This time, it was a class-action lawsuit against false advertising. The company continued to advertise Lipozene as a clinically proven supplement that reduces weight without a diet change. These claims violated the 2005 order by the FTC Federal Trade Commission.
In 2020, a class action settlement against Lipozene for $4.6 million was approved, according to Top Class Actions. This was due to false claims the supplement made about its effectiveness.
All these cases have, over the years, given the company a bad name. Potential customers can see how the company is ignoring their top concerns.
Where to Buy
Where to Buy Lipozene
Lipozene can be ordered directly from the manufacturer or through online vendors. You can also buy Lipozene in stores authorized to distribute the product for a much affordable price. Some of the stores you can get the supplement include Walmart. It sells Lipozene for $19.99, a significantly reduced price for a bottle from what the manufacturer offers.
Price
Cost of Lipozene
The cost of Lipozene purchased directly from the manufacturer goes for $29.95, which includes free shipping and handling. This is after you sign up for the free trial pills. With your order, the company will also give you a free complimentary bottle of MetaboUP, a weight loss supplement based on green tea.
The real cost of Lipozene, however, depends on the number of Lipozene pills you take. Six pills a day for the 30-day – 60 pills – supply the company gives you when you sign up for Lipozene will only last ten days. Usually, after the trial, you get automatic 60-pill bottle shipments at $29.95 each. Ultimately, the cost is approximately $90 in a month without the shipping and handling costs. This is way more than you thought. Luckily, Lipozene in stores is available at a much lower price.
Direct orders made directly with the company include a 30-day money-back guarantee. In case of any issues with the product, the company says its customer service support is always reachable. By providing the Return Authorization Number, the one can ship the product back. Nonetheless, this is at your own expense. There have been numerous Lipozene complaints about the return policy by many customers, as evidenced by online reviews.
What Users Are Saying
What Users Are Saying
"Lipozene works when I follow the directions exactly as instructed on label. Lost 20 lbs in 6 months."
"I follow the directions, drink water, exercise and nothing."
"At one point I see loss but mostly because it makes me have to use the bathroom all the time, it hasn't made me less hungry or give me more energy, I have become more tired and just want to sleep."
Bottom Line
The Bottom Line on Lipozene
Lipozene results and research say what? A few favorable customer comments and the longevity of the company are some positives, but we have a few reservations to take into consideration. There's no science backing up the weight-loss claims, to start. We're also concerned about multiple complaints listed on ripoffreport.com and comments stating the representatives were unwilling to help resolve concerns.
If you're ready to slim down, we recommend going with a program that's clinically proven to work for short and long-term weight loss.
Among the best weight-loss apps we've come across is Noom. We love the personalized meal plans, human coaching, expert articles and the many other bonuses that come with the app.
It's because of the proven success of the app that the makers of Noom are offering a free trial offer to Dietspotlight readers.
Learn More About Noom »