ActivatedYou Morning Complete Review

- 13 Things You Need to Know
ActivatedYou Morning Complete – the wellness drink featuring a custom blend of nutrients designed for healthy digestion. It contains a slew of natural ingredients, but is it effective? 
Our research team decided to learn more about this product to see if it does provide the metabolic blend to keep your gut healthy. After gathering all the facts, they came up with the bottom line on ActivatedYou.
ActivatedYou Morning Complete can be purchased through their Official Site.
Overview
What is ActivatedYou Morning Complete?
Morning Complete by ActivatedYou is a wellness supplement that contains prebiotics, probiotics, and energy nutrients. Apparently, the mixture keeps your body running smoothly without the energy crashes some products cause.
The manufacturer claims that the nutrients in Morning Complete keep your spirit lifted, help protect your body against everyday stressors, and support a healthy liver function.
Does ActivatedYou Morning Complete work?
Interventional Medicine & Applied Science: Alfalfa contains many nutrients, which can be beneficial for health.
Nutrients: According to this research, "…ginger could effectively control menstrual pain in dysmenorrhea."
Oxidative Medicine and Cellular Longevity: This study found that, "Barley grass powder is the best functional food that provides nutrition and eliminates toxins from cells in human beings; however, its functional ingredients have played an important role as a health benefit."
ActivatedYou and the Better Business Bureau (BBB)
ActivatedYou earned 4.08 out of 5 stars based on an average of 521 customer reviews. Currently, they have 45 complaints closed in the last 3 years and 11 complaints closed in the last 12 months. Their address is 2500 Broadway #F125 Santa Monica, CA 90404-3080 and their phone number is (800) 720-8403 .
ActivatedYou Morning Complete Competitors
Who Makes It
Who Makes ActivatedYou Morning Complete?
ActivatedYou manufactures Morning Complete. They are located at 2500 Broadway #F125 Santa Monica, CA 90404-3080. This company creates products they claim to address the mind, body, and spirit. Examples of these products include Enhanced Algae Omegas, Vital Amino Essentials, Slim + Balance, Advanced Restorative Probiotic, AdrenaLife, Active Enzyme, GI Prime, Mito Vitality, Gut Balance, and Essential Skin Food.
The goal of ActivatedYou, according to them, is to help you live the healthiest, happiest life possible. They attempt to do this by creating products using cutting-edge health and nutrition practices and Eastern traditions that have been in place for centuries. 
The company is led by Maggie Q, an actress and health advocate whose own struggles with her health led her to conduct extensive nutrition research. 
The other founder of ActivatedYou is Dr. Frank Lipman, a renowned gut-health expert, and best-selling author. He is also the founder of the Eleven Eleven Wellness Center in New York City. He has helped many people feel healthier, increases their resiliency, and better deal with life's stresses.
ActivatedYou Morning Complete Customer Service
According to the ActivatedYou website, if you are not 100 percent completely satisfied, they offer a 100 percent money-back guarantee for 90 days. The warranty does not include shipping and handling, though. 
If you are not satisfied, you simply call 1-800-720-8403, and your money will be refunded with no questions asked. Their call center is open Mondays through Fridays 6:00 AM – 5:00 PM PST, and Saturday through Sunday 6:00 AM – 4:00 PM PST. You can also email support at support@activatedyou.com or fill out a contact form at https://activatedyou.com/contact/. 
Scroll below for one of the best products we've seen over the last year.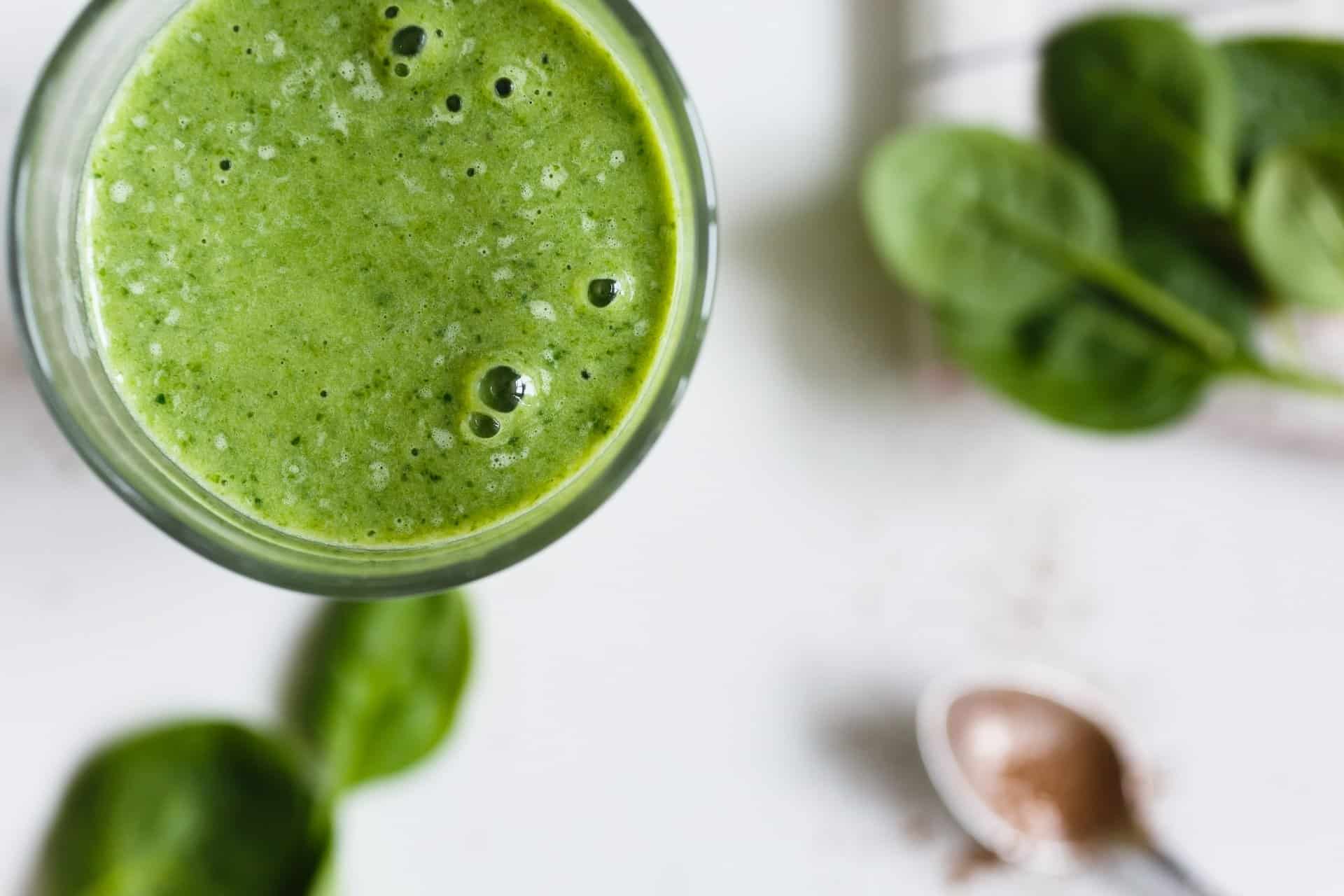 Claims
ActivatedYou Morning Complete Claims
ActivatedYou claims that Morning Complete contains a green superfood blend made from a mix of highly-nutritious vegetables to optimize nutritional intake. They also say it includes a metabolic blend of naturally-derived ingredients to support healthy body weight. 
Other blends in the supplement claim to help cellular function, cell support, stress, and well-being. They also claim to populate your digestive system with beneficial bacteria. 
Ingredients
ActivatedYou Morning Complete Ingredients
Total Restore vs. Morning Complete review of their ingredient list does show a significant difference in ingredients. ActivatedYou Morning Complete ingredients include the following:
Alfalfa leaf

Astragalus root extract

B. Bifidum

B.Longum

B. Coagulans

Barley grass

Berberine HCI from the berberis aristata root

A bitter melon fruit extract

Black pepper

Broccoli

Chicory root fructooligosaccharides

Cinnamon bark

Fennel seed

Ginger root

Green leaf tea extract

Gymnema Sylvestre leaf

Kale

L. acidophilus

L. Casei

L. gasseri

L. Plantarum

L. Rhamnosus

Lycium berry

Milk thistle seed extract

Mulberry leaf extract

Organic aloe vera leaf

Pine bark extract

Pomegranate fruit extract

Rhodiola Rosea root extract

S. Thermophilus

Spinach

Turmeric root extract

White tea leaf extract
Product Line
ActivatedYou Other Products
Enhanced Algae Omegas
Vital Amino Essentials
Slim + Balance
Does It Work?
Does Morning Complete by ActivatedYou Work?
There is tons of research into the ingredients in ActivatedYou Morning Complete, so let's get into it. 
Alfalfa Leaf 
The company lists alfalfa leaf as part of its 'green superfoods' ingredients. According to the U.S. National Library of Medicine, alfalfa leaf is an excellent source of calcium, iron, potassium, and vitamin A. 
Astragalus Root Extract 
According to the National Center for Complementary and Integrative Health, listed as an adaptogen on the nutrition label, astragalus root extract has been used in Chinese medicine for centuries to treat several health issues. 
B. Bifidum 
B. bifidum is a probiotic strain that has been used since 2000 to help multiple gastrointestinal issues. Research published in the International Journal of Medical Sciences found that B. bifidum showed promise in keeping the intestinal tract healthy. 
B. Longum
Although listed as a probiotic, a study published in Sports found B. longum improved exercise performance, immune modulation, or cognitive outlook in female athletes. However, the difference did not appear significant.
B. Coagulans 
B. coagulans is a spore-forming bacteria that is resistant to high temperatures. It is becoming increasingly popular in foods as consumers seek healthier options. Because it is heat resistant, the scientific journal Foods found it useful in certain food products. 
Barley Grass 
Long known as the green superfood, barley grass offers a wide range of benefits to the human body. It enhances immunity, promotes sleep, has an antidiabetic effect, regulates blood pressure, and improves gastrointestinal function.
A study published in Oxidative Medicine and Cellular Longevity reviewed the effect of barley grass on more than 20 conditions and found that barley grass is extremely beneficial for humans.
Berberine HCI
Hindawi reviewed numerous studies about berberine's impact on cholesterol and determined significant evidence that it can decrease unhealthy cholesterol levels. 
Bitter Melon Fruit Extract 
Listed under the metabolic blend ingredients, bitter melon fruit has been used in many Asian countries as an antioxidant and hypoglycemic control. Studies conducted by the Journal of Lipids found that it could help some of the health problems caused by obesity. 
Black Pepper 
Although additional studies are necessary, the Proceedings of the National Academy of Sciences of the United States of America have found a connection between black pepper's active ingredient, piperine, increases the metabolic rate of resting muscle fibers. Although piperine alone does not have the properties to be used pharmaceutically in humans, it is a useful lead compound for those that do.
Broccoli 
Broccoli is considered one of the best-known green superfoods. A study published in Preventative Nutrition and Food Science says this is because of its high content of bioactive phytochemicals, including phenolic compounds, Vitamin C, and more. 
Chicory Root Fructooligosaccharides
Listed under the prebiotic and high fiber blend section in the ingredient's list for Morning Complete, chicory root falls in the fructooligosaccharides category. They have been proven to be very beneficial to gut health. There is also some evidence from the scientific journal 3 Biotech that they may boost skin health.
Cinnamon Bark 
Also listed as one of the prebiotics, cinnamon bark contains many antibacterial compounds and has been used for centuries to fight various illnesses. According to the National Center for Complementary and Integrative Health, cinnamon may have minimal health effects, although there are few clinical trials.
Fennel Seed 
According to BioMed Research International, fennel seed has been used for centuries for its many health benefits, like decreased inflammation.
Ginger Root 
There are many studies on the health properties associated with ginger. The scientific text Herbal Medicine found it can decrease age-related oxidative stress markers and has been found to reduce swelling and inflammation. It is well known that ginger can alleviate the symptoms of nausea and vomiting as well.
Green Leaf Tea Extract 
A study published in Advances in Nutrition found evidence that green leaf tea extract could improve fat oxidation, but more studies are needed to confirm this benefit. Some studies indicate green leaf tea extract works better on fat oxidation during rest and is less effective when exercising, but more information is needed.
Gymnema Sylvestre Leaf 
One study published in the Journal of Ethnopharmacology found that the leaves of Gymnema Sylvestre could be beneficial for glucose levels. 
Kale 
A cruciferous vegetable, kale has grown in popularity over the last few years as a green superfood. Acta Scientiarum polonorum, a Polish scientific journal, found in one study that the winterbor variety has the most significant nutritive value and that cooking kale lowered its antioxidant quality.
L. Acidophilus 
According to the U.S. National Library of Medicine, L. acidophilus may help treat gastrointestinal issues, like diarrhea. 
L. Casei 
These probiotics groups are some of the most researched strains and are often reclassified due to their health-promoting properties. 
L. Rhamnosus 
L. rhamnosus is often used in fermentation. According to Frontiers in Microbiology, it also has a genome that can promote gastrointestinal health. 
Lycium Berry 
Also known as goji berries or wolfberry, this orange-red berry with a sweet, tangy flavor includes up to 70 species vegetate in Eurasia, Australia, Southern Africa, and North and South America. The berries have high linoleic, palmitic, and oleic acid levels, all of which have antioxidant properties per Antioxidants.
Mulberry Leaf Extract 
Mulberry fruit, commonly used in jams or jellies, includes alkaloids and flavonoids, which can work as antioxidants. 
Organic Aloe Vera Leaf 
Aloe vera leaf is a member of the lily family but looks more like a cactus. Oral forms of aloe vera have been used for the healing of burns and skin irritation. It has also been used as a laxative to treat arthritis, asthma, fatigue, constipation, and dyspepsia. Recently, some research in LiverTox has indicated it may assist in weight loss.
Pomegranate Fruit Extract 
One study published in Advanced Biomedical Research found that pomegranate fruit extract can decrease inflammation. It is also shown to contain plenty of antioxidants.
Rhodiola Rosea Root Extract 
Used as a dietary supplement in healthy populations such as athletes, Rhodiola Rosea extracts help fight fatigue. Recently, BMC Complementary Medicine and Therapies found it to be beneficial for both mental and physical fatigue. 
S. Thermophilus
The research reported by the North American Journal of Medical Sciences found that S. Thermophilus may be able to bind and remove heavy metals from the body and provide probiotic protections.
Spinach 
In a study published in Clinical Nutrition Research, 27 participants were randomly assigned to receive spinach soup with 845 mg nitrates each day. Another group received asparagus soup with less than one mg nitrate per day. Results showed that those who received the spinach soup had lowered blood pressures and improved arterial stiffness. 
Turmeric Root Extract 
A study published in Frontiers of Pharmacology found that turmeric can help decrease BMI, weight, and other factors that could lead to obesity.
White Tea Leaf Extract 
Normally made from younger tea leaves, white tea, and other tea types, including green and black, have been researched for their ability to reduce body weight per Molecular Nutrition & Food Research.
ActivatedYou Morning Complete Nutrition Facts
ActivatedYou Morning Complete has the following nutritional profile:
15 calories

5 carbohydrates

4 grams of dietary fiber
Weight Loss
ActivatedYou Morning Complete and Weight Loss
Reviewing the ingredients included in Morning Complete, there seems to be a few that will help aid in weight loss. Several research studies, including one in the Journal of Lipids, show that bitter melon extract impacts weight gain and fat disposition, reducing body weight in high-fat diets in laboratory animals.
There are also reports that piperine, a substance in black pepper, offers fat reducing and lipid-lowering effects. In contrast, green leaf tea offers the highest weight loss properties of tea leaves, although white leaf tea has also shown some weight loss properties. It is believed the teas inhibit the absorption of carbohydrates.
Side Effects
ActivatedYou Morning Complete Side Effects
Many of the ingredients in ActivatedYou have no reported side effects, including alfalfa leaf, several probiotic ingredients, and barley grass. However, other ingredients in ActivatedYou Morning Complete side effects include some unpleasant adverse reactions.
Astragalus root extract is considered safe but has been known to cause diarrhea and other gastrointestinal problems. Anyone with high blood pressure should not take astragalus.
One question asked is, "Does ActivatedYou Morning cause gas?" Because it contains berberine, one of the side effects is flatulence, so it is possible this product could cause gas.
Black pepper can negatively affect those sensitive to spices, but this is rare in a supplement as black pepper is not significant.
When the question comes up, "Does ActivatedYou Morning cause gas," it is important to remember that it does contain broccoli, which sometimes can lead to flatulence, as can kale.
Cinnamon bark used for long periods can lead to gastrointestinal problems. If the bark is cassia cinnamon, it may contain coumarin, which may be harmful to the liver. 
One concerning side effect of ActivatedYou Morning Complete is that they list organic aloe vera leaf as part of the liver support category. Aloe vera has also caused cramps and diarrhea. It should not be used by those taking glucose-lowering medication.
Directions
How to Use ActivatedYou Morning Complete
The instructions for using ActivatedYou Morning Complete state that you are to dissolve one scoop of the powder in eight ounces of water. 
Cost and Where to Buy
ActivatedYou Morning Complete can be ordered directly from the ActivatedYou website. One jar of powder costs $79 with no shipping and handling.
If you order three jars, you are provided an ActivatedYou Morning Complete coupon code worth 10 percent, lowering the price to $213 for three jars and no shipping and handling. 
The ActivatedYou Morning Complete coupon code increases to 15 percent if you order six jars for $403 and no shipping and handling.
Pros and Cons
Pros and Cons
Pros
The ingredients seem fairly safe. 

The product has a 100 percent guarantee.
Cons
There are some reports that the company sometimes doubles orders and sends out multiple shipments, charging customers each time.

There are some reports that the taste is not pleasant.

No guarantee of health benefits.
What Users Are Saying
What Users Are Saying
"I've tried the Morning Complete and after two weeks I could see positive changes. I no longer felt perpetually bloated. My energy was better even when I had my period which usually cripples me and leaves me feeling drained. I'm quite satisfied with the product."
"I've been using Morning Complete for 2 months. I'm a healthy woman so I wasn't taking it to help with any issues so I can't say that I've noticed any difference in my body or my health. I am continuing to take it because I do believe these nutrients are important so I want to keep my body healthy and not wait until I do have problems. The taste is one of the best greens I've tasted. I usually have a difficult time drinking things like this but I have no problem with this one."
"I used their Morning Complete product a couple times to try and combat fatigue but had to quit as it was giving me diarrhea. My stomach hasn't been the same since. I think it irritated my gut so badly that I have developed IBS. My stomach has gotten progressively more sensitive since I tried this product months ago."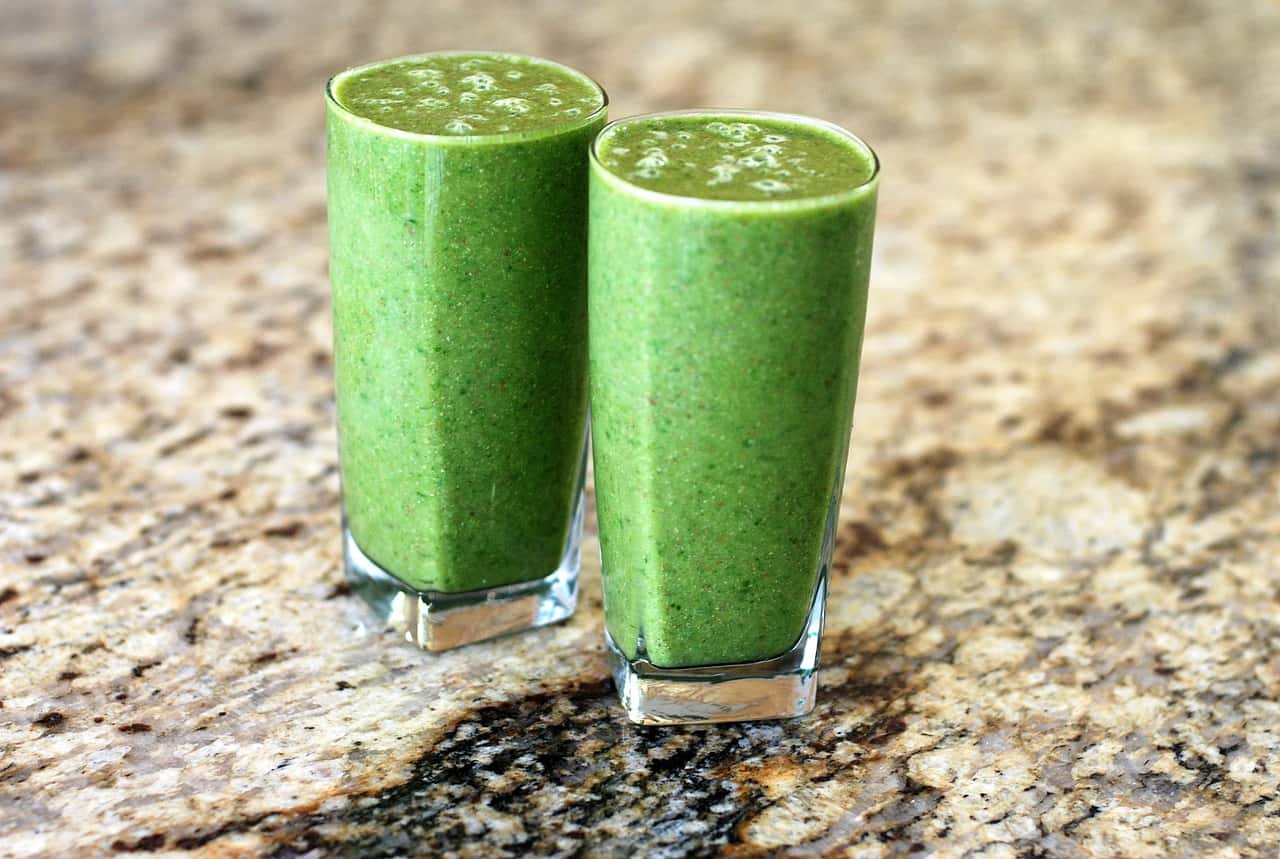 Bottom Line
The Bottom Line on ActivatedYou Morning Complete Results
ActivatedYou Morning Complete includes many ingredients commonly found in a probiotic blend. There is no caffeine, which may be beneficial for those who have adverse reactions to caffeine. However, there seem to be some issues with the ordering and charging process. We also don't like the complaints of bad taste.
If you are looking to improve your health and lose weight, we think you should choose a clinically-backed program that can be personalized to your needs.
Among the best in weight loss programs is Noom. The platform offers personalized meal plans, health coaching, exercise logging, and food tracking.
For a limited time, we've worked with Noom to offer Dietspotlight readers a free trial offer. Give it a try!
Learn More About Noom »