What are the benefits of Bio X4 4-in-1 weight-management probiotic? Our review focused on the ingredients, side effects, clinical research and quality of customer service. Furthermore, we digested hundreds of user comments and testimonials. Then, we condensed and summarized to give you the details you need.
Bio X4 Readers:
Click here
to find out why we're giving away samples of our product, Dietspotlight Burn.
What is Bio X4?
First off, Bio X4 is a 4-in-1 weight-management probiotic. It contains a Lactobacillus Blend, Bifidobacterum Blend, Digestive Enzyme Blend, green tea extract and Slimaluma (caralluma fimbriata). You take one capsule before each meal. Users report seeing a reduction in cravings, fat loss, increased energy and improved digestive health.
Nucific, the company that makes Bio X4, started online in 2015. You can buy directly from the official website and there is a savings if you buy multiple bottles. We like the effect of probiotics on the digestive system and and the use of natural ingredients, but read on…
Bio X4 Side Effects – "Nothing Negative"
The first thing we took a closer look at was Bio X4 side effects. "The supplement intends to promote digestive health," said our Research Editor. "Customer experiences rarely talk about side effects."
"I did seem to have more energy and I was very regular without any bad side effects," said a customer.
"There were no bad side effects in taking these," offered another.
"So far it seems to have some positive effects in terms of comfort when eating carbs," reported a dieter.
Scroll below for one of the best products we've seen over the last year.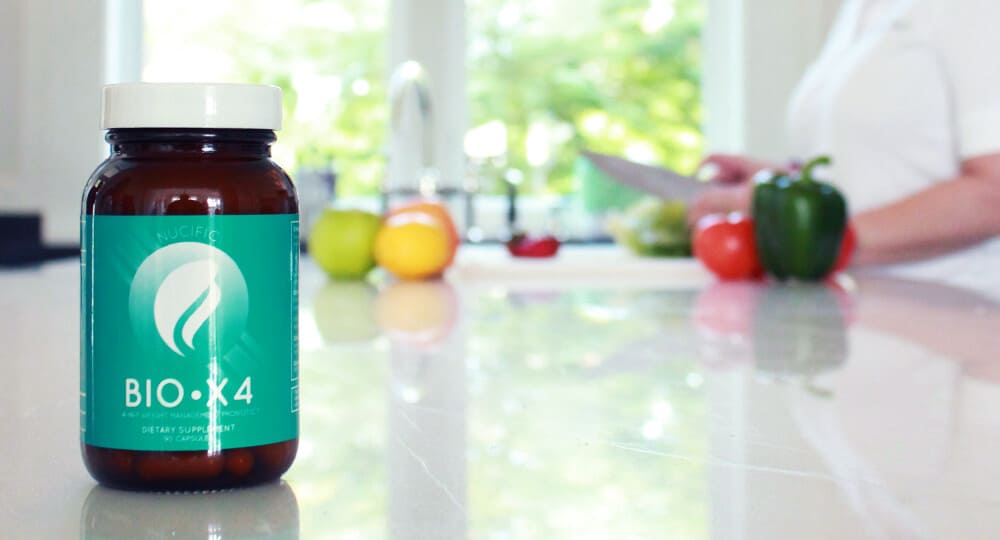 Bio X4 Customer Service – "Top-Notch"
According to Bio X4 reviews, the customer service team is there to help. As one user said, "Good experience so far," said a customer.
One also said, "Sent emails to support@nucific.com, and they addressed my concerns," stated a dieter.
"I found answers in the FAQ, but verified the info with the customer service team," commented a user.
"Great service and support. Thank you," mentioned another.
We've found that great customer service equals long-term success. Chances are that when dieters have questions, they'll receive answers from the Bio X4 customer service department.
The Science – "We Found the Research"
At DietSpotlight, we look for solid science supporting claims. With Bio X4, there's solid research. We found studies supporting the effectiveness of caralluma fimbriata [1], EGCG found in green tea [2] and probiotics [3] [4]. The parent company, Nucific, also provides additional details about each ingredient used in the formula.
Also: read our Dietspotlight Burn Weight-Loss Kit review »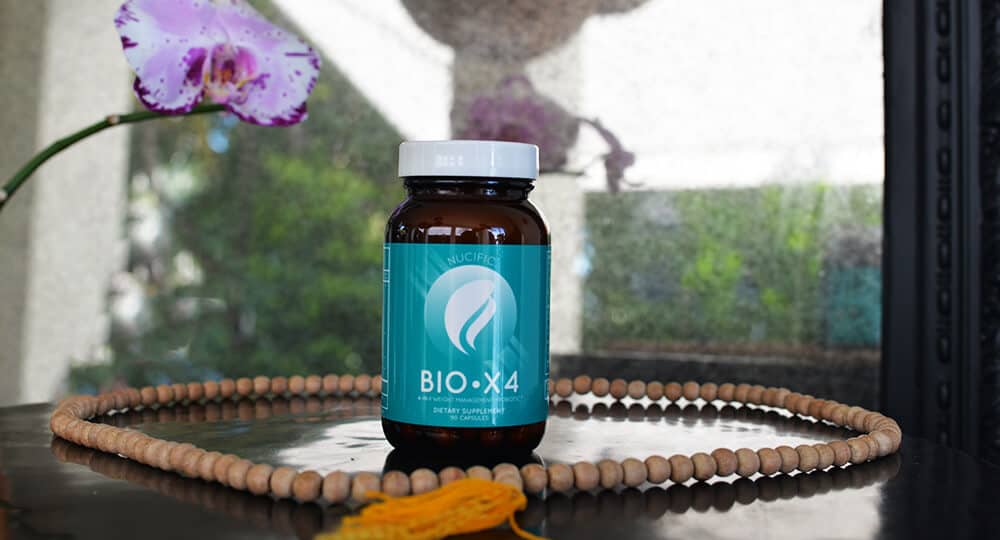 The Bottom Line – Does Bio X4 Work?
A 4-in-1 weight-management probiotic? Yes please. We like that Bio X4 ingredients don't lactose or fillers. It's also great to see a new company offers research-based evidence supporting the claims. We also like the idea of adding probiotics to improve digestive health.
If you're at the point you want to lose those extra pounds, consider adding a supplement containing clinically-tested ingredients to the mix.
Another product we've seen this year is one called Dietspotlight Burn. It contains four clinically-tested ingredients and has been shown to help ignite metabolic rate and ignite fat loss. Customers share their experiences seeing great results and there's no talk of harmful side effects
Plus, the makers of Dietspotlight Burn are so confident in their supplement, that they're offering customers a Special Trial Offer.
Bio X4 Ingredients and Supplement Facts
Serving Size: 1 Capsule
Serving Per Container: 90
Amount per Serving
% DV
Probiotic Blend
4 Billion
*
- Lactobacillus Blend
*
*
- L. acidophilus
*
*
- L. rhamnosus
*
*
- L. plantarum
*
*
- Bifidobacterum Blend
*
*
- B. Lactis
*
*
- B. animalis
*
*
Digestive Enzyme Blend
88 mg
*
- Amylase
*
*
- Bromelain
*
*
- Lipase
*
*
Weight Management Blend
100 mg
*
- Green Tea Extract
*
*
Craving Control Blend
166 mg
*
- Caralluma Fimbraiata Extract
*
*
Other Ingredients: Vegetable cellulose, rice bran and silica.
Bio X4 Questions & Answers:
We narrowed down hundreds of reviews and experiences on Bio X4 into this helpful FAQ.
What are the side effects of Bio X4?
The only side effect mentioned in customer reviews was a mild case of gas.
What are the ingredients in Bio X4?
Bio X4 ingredients are L. acidophilus, L. rhamnosus, L. plantarum, B. lactis, B. animalis, amylase, bromelain, lipase, green tea extract and Slimaluma (caralluma fimbriata).
Does Bio X4 work?
There's a connection between Bio X4 and weight-management. The four-in-one formula also promotes digestive health.
How much does Bio X4 cost?
Bio X4 costs $99 for a 30-day supply. The company does offer deals and discounts.
What is Bio X4's BBB rating?
The Better Business Bureau (BBB) rating for Nucific, the company behind Bio X4, is an A.
How should I take Bio X4?
You take one capsule before each meal.
Can I take Bio X4 if I have a health condition?
If you're pregnant or nursing, those with health conditions, anyone taking prescription medications or under the age of 18 should contact a licensed physician before using any dietary supplement.
What do users like about Bio X4?
Bio X4 users liked the positive effects on digestion. We also found some who appreciated the guarantee.
What do users NOT like about Bio X4?
The only thing we found that users didn't like about Bio X4 was that they didn't find the supplement sooner.
Should I buy more than one bottle of Bio X4?
According to the Bio X4 website, customers often purchase 3 bottles at a time. You save 12% if you order that number.
How long does it take to see the effects of Bio X4?
It can take between 30 and 60 days to see results from Bio X4, but some users have noticed results sooner then that.
How do I contact Bio X4 customer service?
You can call Bio X4 customer service at 1-888-679-5520 from 5 am to 7 pm Monday to Friday or 6 am to 4:30 pm Saturday and Sunday. Write to Nucific 19528 Ventura Blvd. #343 Tarzana, CA 91356. If you like email contact, send your message to support@nucific.com.
Does Bio X4 come with a guarantee?
Yes, there is a 90-day money-back guarantee with your Bio X4 purchase.
Do you know of any specials or deals for Bio X4?
Yes, there are special deals and discounts on Bio X4. You'll save money when you purchase multiple bottles. You can also test NUCVIP to 95577 for exclusive offers. Over the last few months our readers have also been taking advantage of the Special Trial Offer from Dietspotlight Burn. Click above for details.
Learn More About Dietspotlight Burn »