HASFit Review

- 13 Things You Need to Know
HASFit – 100 million free workouts at your fingertips. It sounds impressive, but are these fitness videos effective? Is the program really legit? Our researchers put on their workout gear to find out.
We tried the workouts on YouTube, read hundreds of reviews, downloaded the HASFit app, and reviewed dozens of medical journals on the benefits of exercise. Check out our bottom line on this online exercise platform.
HASFit can be purchased through their Official Site.
Overview
What is HASFit?
HASFit, or Heart and Soul Fitness, produces free full-length workout videos for every fitness level. They offer over 100 million free workouts that are available on YouTube and HASFit.com. Users can search for an activity that fits their individual needs. Titles include Abs, HASFit for seniors, Beginner, Cardio, and Warm-Up. Some exercise routines require dumbbells, but most are done with no extra equipment.
Does HASFit work?
HASFit Competitors
HASFit App
Is There a HASFit App?
HASFit does offer a free app that is available on Google Play and the Apple App Store. The app allows you to create a customized fitness plan and watch streaming workouts when you're offline.
Is HASFit Available Live?
HASFit does not stream live workouts at this time.
Scroll below for one of the best products we've seen over the last year.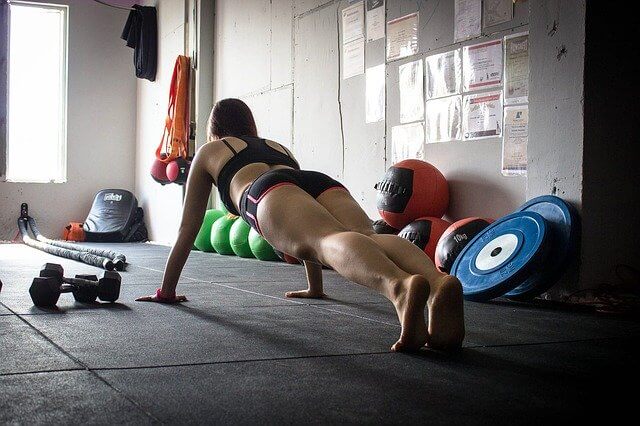 Company Info
Who Created HASFit?
HASFit was launched in 2012 by Josh and Claudia Kozak. The Kozaks believe that exercise routines should be available for free because they benefit the mind, body, and soul.
Josh Kozak is a certified personal trainer who has developed more than 25 physical fitness apps, including Gymatic, the first app to track and count exercise reps.
Josh and Claudia appear in all streaming workouts.
How to Contact HASFit Customer Service
You can contact customer service by email.
Email: support@hasfit.zohodesk.com
Products From HASFit
HASFit offers two books:
Eating for Life
More Than 60 Exercises to Restore Your Strength and Future-Proof Your Body
The company also has an apparel line for men and women.
Cost
How Much Does HASFit Cost?
While most workouts are free, they do offer complete 30-day fitness programs for $9.99-$17.99. The Eating For Life eBook is available on HASFit.com for $17.00, and Stay Fit for Life: More than 60 Exercises to Restore Your Strength and Future-Proof Your Body is for sale on Amazon for $19.95.
Refunds
Is There a Refund Policy?
HASFit does not have a return policy.
Claims
How Does HASFit Claim to Work?
Users can choose to stream HASFit workouts on the app or website. You can also search YouTube for exercises. The workouts range from five minutes to 60 minutes in length.
So, is HASFit any good? The program may work if working out at home is a good fit for your lifestyle.
Program Details
Details on the HASFit Program
HASFit offers standalone videos and complete 90-day workout programs.
The program offerings include:
Warm-Up
Fat Burning
Beginner
Yoga
HIIT & Tabata
MMA
Muscle Building
Strength Training
Cardio
Kettlebell
Seniors Low Impact Total Body Cardio
Abs
Kickboxing
Flexibility Training
In each video, Josh demonstrates advanced exercises while Claudia performs a simplified version for beginners. The exercises work to increase strength, burn fat, and improve cardiovascular function.
Users can work out as often as they like in the comfort of their own homes. Downloading the app gives you the ability to workout on-the-go when you don't have access to the internet.
Let's dig into a little bit of research into some of these exercise types, to see what science has to say about weight loss.
HIIT – In 2019, Applied Physiology, Nutrition, and Metabolism shared research that showed high-intensity interval training was more effective at promoting weight loss than moderate-intensity continuous training.
Yoga – According to Evidence-Based Complementary and Alternative Medicine, "Yoga interventions improve obesity-related outcomes including body mass index (BMI), body weight, body fat, and waist circumference."
Cardio – Progress in Cardiovascular Diseases says, "Physical activity (PA) and exercise training (ET) are associated with reduced CV risk, improved cardiometabolic risk factors, and facilitated weight loss through creating a negative energy balance."
Strength Training – While strength training can assist with weight loss, and it's critical to bone health, but cardio exercise tends to be more effective, according to Sports Medicine.
Kickboxing – Kickboxing is a combat sport that requires years of training. But, due to the intense nature, circuit training methods that use noncontact kickboxing are being developed, according to the Journal of Strength and Conditioning Research.
Integration
Does it Integrate With Wearables or Health Programs?
You can use your favorite wearables while you stream a workout, but the app will not connect to your device to store your data.
Weight Loss
HASFit and Weight Loss
HASFit offers several workouts geared towards users who want to lose weight. Exercise plays an essential role in weight loss. We lose weight by creating a calorie deficit. Exercise burns calories, helping us lose weight faster than by diet alone. So, if the program helps you burn calories, it may help you lose weight.
A 2013 study published in Progress in Cardiovascular Disease shows that increased physical activity is an effective means of weight control.
The Annals of Medicine published a study that suggests that exercise is critical to maintaining a healthy weight.
The Facebook page is full of positive reviews from HASFit Tribe members who say that these online workouts played a significant role in their weight loss journey.
Warnings
HASFit Warnings and Side Effects
You should always consult your physician before starting a new exercise routine. There doesn't appear to be any other warnings associated with the program's workouts.
Pros and Cons
HASFit Pros and Cons
Does HASFit work? Our research team weighed the pros and cons of this online fitness program.
Pros:
It is free.
Thousands of positive reviews.
They offer a senior workout.
YouTube is convenient.
Millions of workouts for every fitness level.
Cons:
Live streaming is not available.
Some users experienced technical problems with the app.
What Users Are Saying
What Users Are Saying
"Easy to follow at home workout guides. Honestly has changed my life. I wish I found hasfit 5 years ago. I have seen so many positive improvements with my health."
"Waste of money, I want a refund."
"The app is fine, the workout plans are excellent… However there's some kind of bug causing to freeze every workout after 2-3 minutes… Please please please fix that soon…. After paying, if these things happen then it's not worth it…. Pls fix the freeze problem ASAP…. Otherwise everything is fine. Thank you."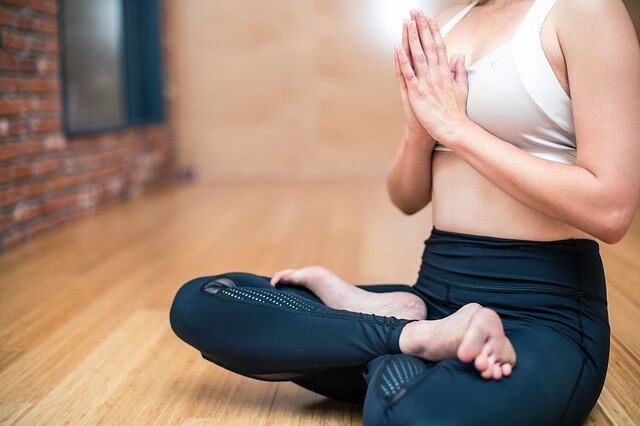 Bottom Line
Bottom Line on HASFit
We love that HASFit offers a great variety of free streaming workouts. It's clear that Claudia and Josh Kozak love what they do and want to make the world a healthier place. But, there are limitations. What if you don't have the internet speed to stream workouts? Taking all things into consideration, this program doesn't offer a full package.
Exercise alone won't help you lose weight. You also need to make smarter choices when it comes to your diet. Fortunately, there is an app for that.
Among the best in weight-loss programs is Noom. The app was developed by doctors and psychologists to focus on more than just losing weight – it focuses on a total body and mind approach to teaching how to live a lighter, healthier life.
We're thrilled that, for a limited time, Dietspotlight readers have access to a special free trial offer of Noom.
Learn More About Noom »