Cell Tech Review

- 9 Things You Need to Know
Cell Tech is a muscle-building product designed to be used as a post-workout supplement. The company claims users can achieve bigger muscles, improved recovery, and greater strength. Without research to support its formula, can this product help users achieve greater muscle building with just one scoop after each workout?
Though the formula has ingredients frequently used in muscle-building recipes, there is little research to support the claims made by the product's company. Our research team decided to investigate the science behind the product's development to help determine its effectiveness for users. Here's what that research team found out.
Cell Tech can be purchased through their Official Site.
Oveview
What is Cell Tech?
Cell Tech is a muscle-building supplement that contains a creatine formula, branch-chain amino acids, alpha-lipoic acid, taurine, l-alanine, and sugars. When you take one scoop after a workout, you're supposed to get bigger muscles, more strength, and improved recovery. The product was first introduced as a pre-workout supplement over a decade ago. There have been over 30 studies on the product. It claims to have no fillers, banned substances, or under-dosed key ingredients and have 4x the amount of C vitamin that a person needs daily.
Let's look at some research into some of the main ingredients in Cell Tech.
Nutrients – "… creatine supplementation combined with complex training improved maximal muscular strength and reduced muscle damage during training."
Nutrition & Metabolism – "Branched-chain amino acids (BCAAs; valine, leucine, and isoleucine) are essential amino acids with protein anabolic properties, which have been studied in a number of muscle wasting disorders for more than 50 years."
Inflammation Research – "The pivotal action of LA [lipoic acid] is the antioxidant activity due to its ability to scavenge and inactivate free radicals."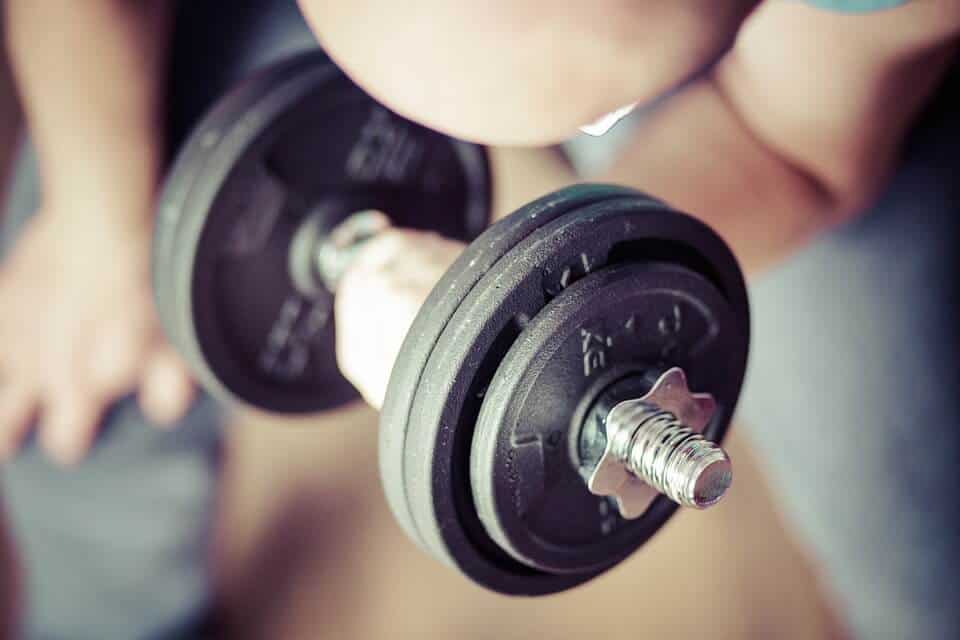 Cell Tech Competitors
Ingredients
Cell Tech Ingredients
Creatine
Creatine is the most popular performance-enhancing supplement on the market today. It is believed to increase muscle mass and help athletes boost their strength. It's a natural substance found in the body, but its long-term effects haven't been studied. It's available as a powder, tablet, energy bars, and drink mixes. You can find it online, in health food stores, and many drug stores and supermarkets.
According to a study published in Medicine and Science in Sports and Exercise, "Creatine (Cr) supplementation has become a common practice among professional, elite, collegiate, amateur, and recreational athletes with the expectation of enhancing exercise performance. Research indicates that Cr supplementation can increase muscle phosphocreatine (PCr) content, but not in all individuals. A high dose of 20 g x d(-1) that is common to many research studies is not necessary, as 3 g x d(-1) will achieve the same increase in PCr given time. Coincident ingestion of carbohydrate with Cr may increase muscle uptake; however, the procedure requires a large amount of carbohydrate. Exercise performance involving short periods of extremely powerful activity can be enhanced, especially during repeated bouts of activity. Although Cr supplementation exhibits small but significant physiological and performance changes, the increases in performance are realized during very specific exercise conditions. This suggests that the apparent high expectations for performance enhancement, evident by the extensive use of Cr supplementation, are inordinate."
Branched-Chain Amino Acids (BCAA)
BCAAs are essential nutrients the body obtains from proteins found in food. They are commonly found in meat, dairy, and legumes. They include leucine, isoleucine, and valine. The term branched-chain refers to their chemical structure.
Alpha-Lipoic Acid (ALA)
ALA is a naturally-occurring compound the body makes. According to Biochimica et Biophysica, it plays a vital role in the body at the cellular level, such as energy production. As long as you are a healthy person, your body can make all the ALA it needs. There is little research on the effects of ALA supplementation to support the various claims of health benefits it offers.
A study published in The American Journal of Medicine revealed, "Alpha-lipoic acid 1800 mg/d led to a modest weight loss in obese subjects. Alpha-lipoic acid may be considered as adjunctive therapy for obesity."
Taurine
Taurine is an amino acid required to make protein. Meat and fish provide good sources of protein. It is a conditional amino acid because the body can make it. It is not an essential amino acid that must come from food sources.
L-Alanine
Alanine is an amino acid used to make protein. Like taurine, it can be made by the body, so it's not one something you must get from food. You can find it in a variety of foods, but the most concentrated sources are in meat.
According to a study published in the Journal of the International Society of Sports Nutrition, "Our findings support the use of HIIT [high-intensity interval training] as an effective training stimulus for improving aerobic performance, in as little as three weeks. The use of β-alanine supplementation, in combination with HIIT, appeared to result in greater changes in VO2peak [peak oxygen utilization] and VO2TTE, [time to fatigue] during the second three weeks of training, while no significant change occurred in placebo group. In addition, TWD [total work done at 110% of pre-training peak oxygen utilization] significantly (p < 0.05) increased during the last three weeks by 32% and 18% for the β-alanine and Placebo groups, respectively. While more research is needed, the current study suggests that in untrained young men, the use of β-alanine supplementation may enhance the benefits of HIIT and augment endurance performance."
Sugars
The ingredients include several different kinds of sugar. There's glucose, sucralose, and acesulfame potassium.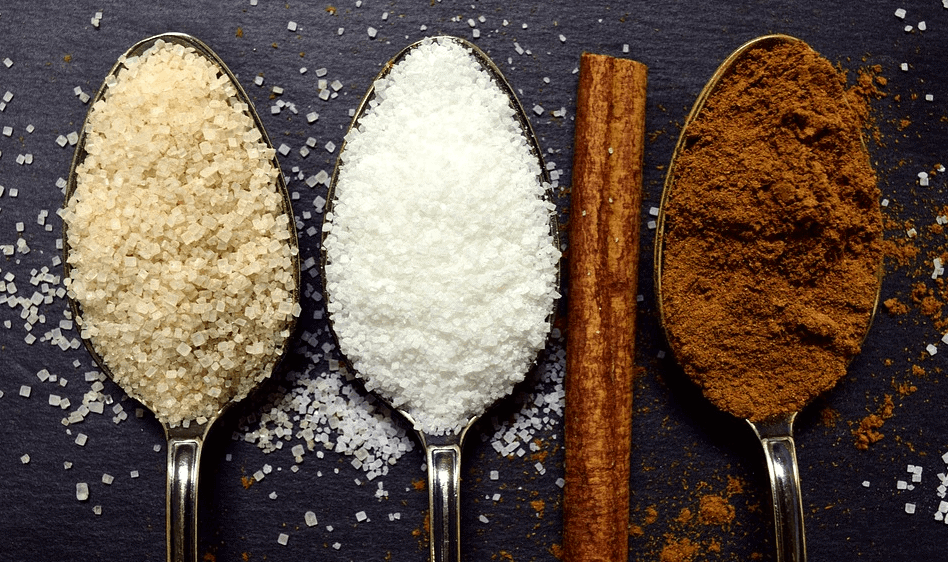 Glucose is a simple sugar. It's a type of sugar you get from the food you eat, and the body uses it for energy after breaking it down. When it travels through the blood, it's called blood sugar, or blood glucose.
Sucralose is a calorie-free artificial sweetener that is 600 times sweeter than table sugar. It can be used in cooking and baking. It's sold under the brand name Splenda.
Acesulfame potassium is another calorie-free artificial sweetener. It's also known as Acesulfame K or Ace K. It's 200 times sweeter than table sugar, and one-third as sweet as sucralose. It's sold under the brand names Sweet One and Sunett.
The amount of sugar varies depending on flavor. In Fruit Punch, Orange and Grape, you'll get 14 g per scoop.
Scroll below for one of the best products we've seen over the last year.
Flavors
What Cell Tech Flavors Can I Get?
There are three flavors of Cell Tech. It is available in Fruit Punch, Orange, Tropical Citrus Punch, and Grape. It appears GNC only carries Fruit Punch and Grape flavored products. Amazon sells all three, though the Grape flavor is only available if you purchase the 6 lb. container.
Directions
Cell Tech Usage Directions
Take one scoop of Cell Tech mixed with 6 oz. of water immediately after your workout. If you are not training that day, have the serving first thing in the morning after you wake up.
To get better results, take two scoops of Cell Tech mixed with 12 oz. of water immediately following your workout. If you are not training that day, have the serving first thing in the morning after you wake up.
For best results, for the first week [loading stage], take two scoops with 12 oz. of water in the morning when you wake up and two scoops with 12 oz. of water after your workout. If you're not training that day, keep the two scoops in the morning and repeat later in the day. After the first week, you'll enter the maintenance stage, where you take two scoops of Cell Tech mixed with 12 oz. of water immediately following your workout or in the morning as soon as you wake up on days when you're not training.
Side Effects
Cell Tech Side Effects
Side effects of Cell Tech may include:
Tooth decay
Fat gain
Delayed recovery
Upset stomach
Because of the sugar and citric acid, there's an increased risk of tooth decay. Too much sugar can cause corrosion, but the added citric acid can contribute to the erosion of enamel, which is the hard protective covering on the outside of your teeth. It's essential to make sure you're brushing at least twice a day and flossing at least once a day if you want to counteract the potential long-term effects of the supplement.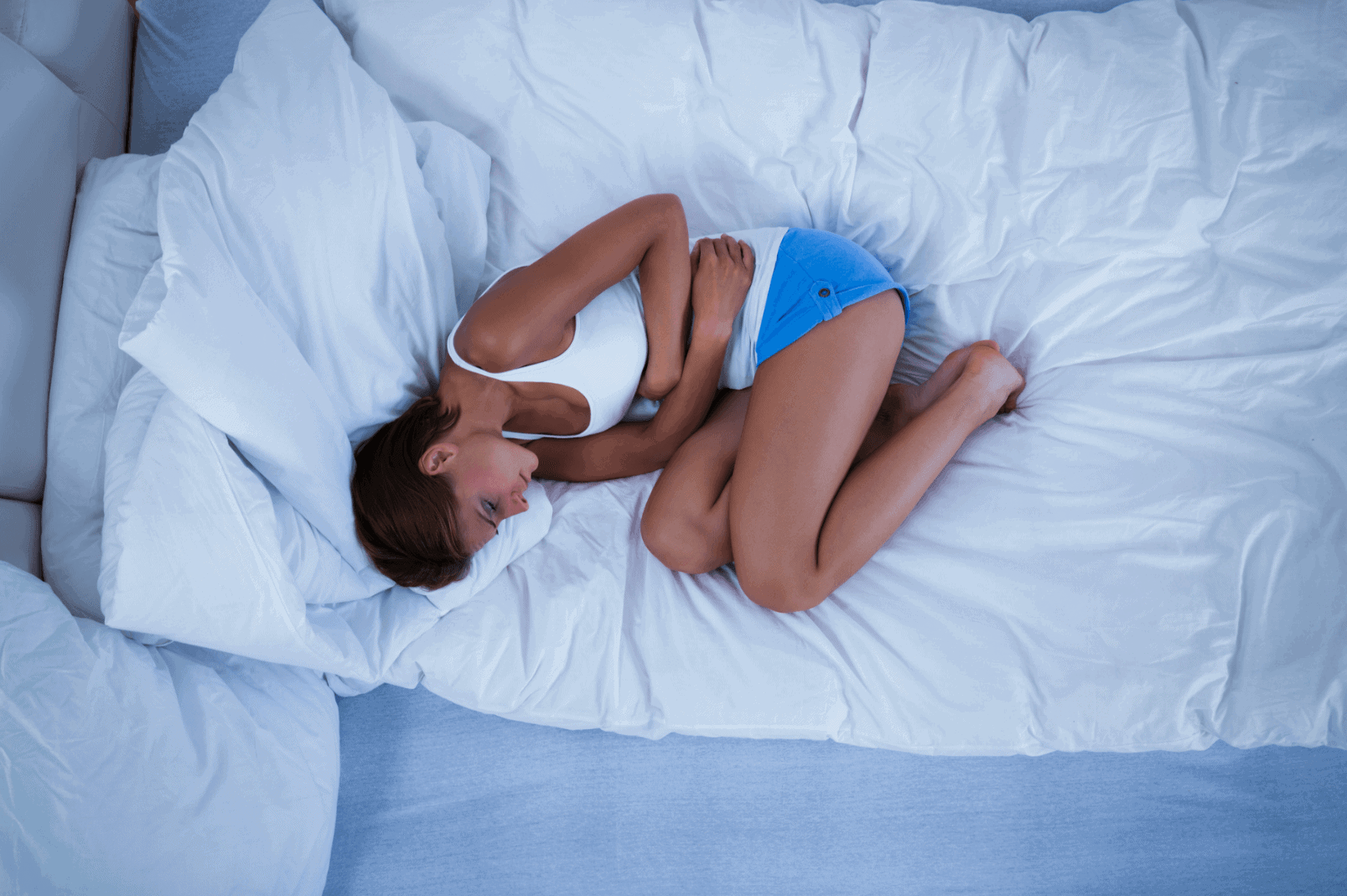 Increased Risk of Obesity
Cell-Tech is high in carbohydrates, which the body needs to promote muscle recovery after a workout. A one scoop serving is 49 grams. Depending on the flavor, you're getting around 14 grams of sugar. That means roughly ⅓ of each serving is nothing but sugar.
Cell Tech has 150 calories per scoop, so if you're taking the recommended two-scoop serving, that's 300 calories. They are not filling calories, and the thin consistency of the liquid won't trigger your body's natural satiety cues. Unless you're working out regularly and burning enough calories throughout that workout, it's possible you could experience weight gain as a result of consuming the supplement.
Delayed Muscle Recovery
Though Cell Tech is supposed to promote muscle gain, it's possible it won't have that effect as a result of the vitamin C content. A single serving of Cell Tech contains more than four times the daily recommended intake of the vitamin, which is an antioxidant in the body. Research in the British Journal of Nutrition suggests vitamin C intake can delay muscle recovery after a workout.
Price
How Much Does Cell Tech Cost?
Cell Tech is available in two sizes: 3 lbs. and 6 lbs. At GNC, you can expect to spend $36.99 for a 3 lb. container. If you sign up for auto-delivery, you can save 10% and get free shipping. You'll get about 28 servings in the 3 lb. container and 56 in the 6 lb. container.
On Amazon, a 3 lb. container costs around $35.90. It is eligible for Prime, and will almost certainly qualify for the free shipping threshold for non-Prime members. You may notice some pricing differences between flavors on Amazon, and certain flavors are only available in the 6 lb. container.
Pricing is always subject to change at both retailers. At the time of this writing, the pricing for both was based on the Fruit Punch flavor.
Is There A Money-Back Guarantee?
The money-back-guarantee policy will depend on the merchant you purchased Cell Tech. At GNC, you can get a full refund of the purchase price, as long as you return the item, either used or unused in good condition, in the original container with all paperwork and proof of purchase. Your packing slip will have return information.
Return shipping must be prepaid and will not be part of your refund. If the package is lost or stolen during transit, GNC will not accept responsibility, so it's recommended you use insurance and tracking. You will receive a refund in the same form of payment you used for the original transaction within 30 days of the receipt of the return. If the return results from a manufacturer or shipping error, your return shipping cost will be refunded.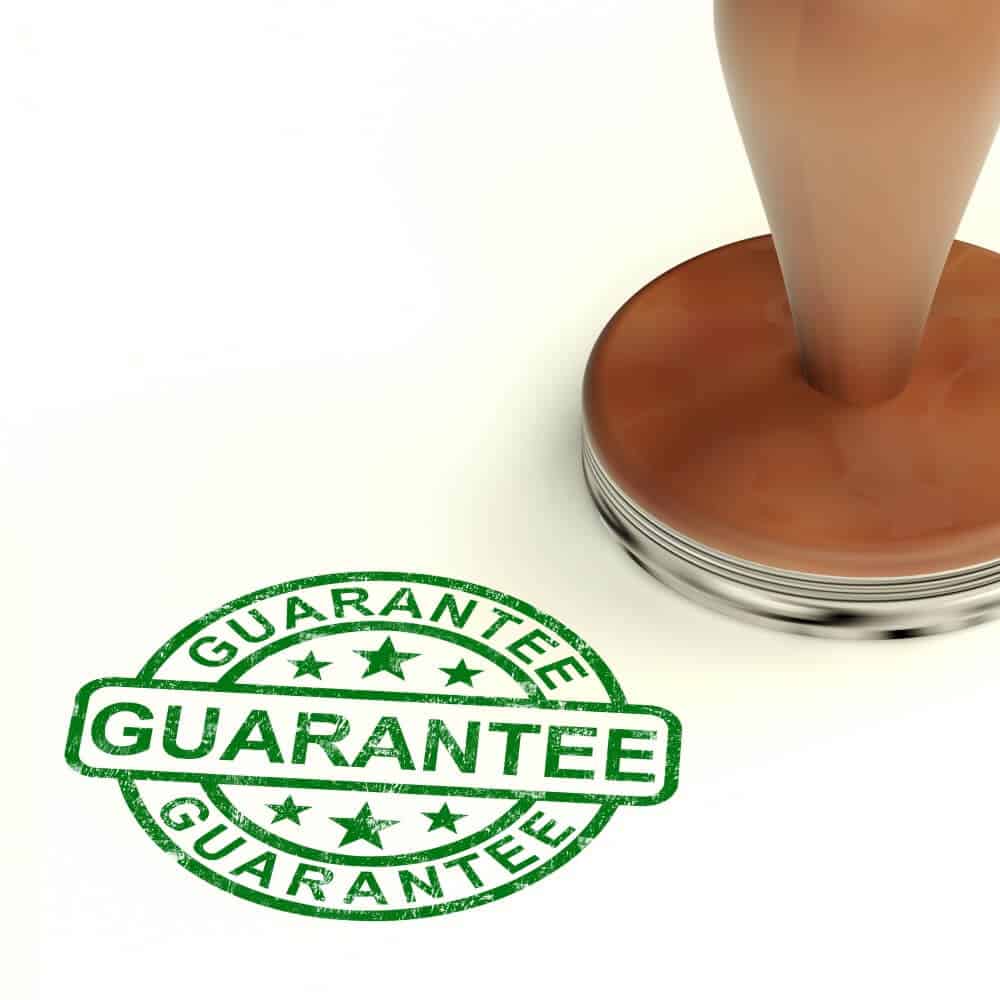 Amazon will not accept returns of products that have been used or products from third-party sellers. Once you use the product, you cannot get your money back. However, you can initiate a return on the product if you have yet to open it and use it. You'll be responsible for return shipping and will receive a refund to the original form of payment within a few business days after they receive the item. Just like with GNC, it's advised to use tracking and insurance to protect your package while it's en route back to Amazon.
What Users Are Saying
What Users Are Saying
"Great price for the best creatine – Best creatine I've found and I've tried a lot."
"The creatine itself seems to do the trick, but I couldn't stomach more than a few servings of this stuff, unfortunately, due to the flavor. Protein and related supplements often have the downside of either tasting too chalky (e.g., chocolate/vanilla flavors), or too artificially sweet from aspartame, stevia or other sweeteners. This one's the latter, and I had to give it up after a few days. The product did seem to have limited positive effects while in use, so giving it some points in that regard."
Bottom Line
The Bottom Line on Cell-Tech
So should you run, not walk and buy Cell-Tech? Well, we like that we found some positive customer comments and the longevity of the company. We have reservations about it because of the lack of published clinical research supporting the claims. We're also concerned about the ineffectiveness and the adverse side effects. According to Dr. Anthony Dugarte, "Definitely replace muscle glycogen stores post-workout, I just recommend trying to avoid doing this through beverage. After speaking with your primary care physician, I would opt for a low/no carb-protein supplement and aim to replace muscle glycogen stores with a variety of more complex carbs."
If you want to drop those extra pounds, we suggest going with a program that helps you find the right foods and maintain lifestyle changes so you lose weight and keep it off.
Among the best apps available today is one called Noom. It's amazing that Noom has set the standard high with human coaching, personalized weight-loss support, virtual community and more are just the start of the support you receive.
We're also happy to offer our readers a free trial offer of Noom for a limited time.
Learn More About Noom »