Eat Me Guilt Free Review

- 13 Things You Need to Know
Eat Me Guilt Free (EMGF), is made up of a small team of roughly 30 people assembled by registered nurse and certified sports nutritionist, Cristie Besu. The company creates nutrition programs, offers disease management guidance, and helps supplement manufacturing laboratories to improve their processes.
Their product line is arguably innovative but is plagued with occasional quality control issues which we discuss below.
Eat Me Guilt Free can be purchased through their Official Site.
Overview
What is Eat Me Guilt Free?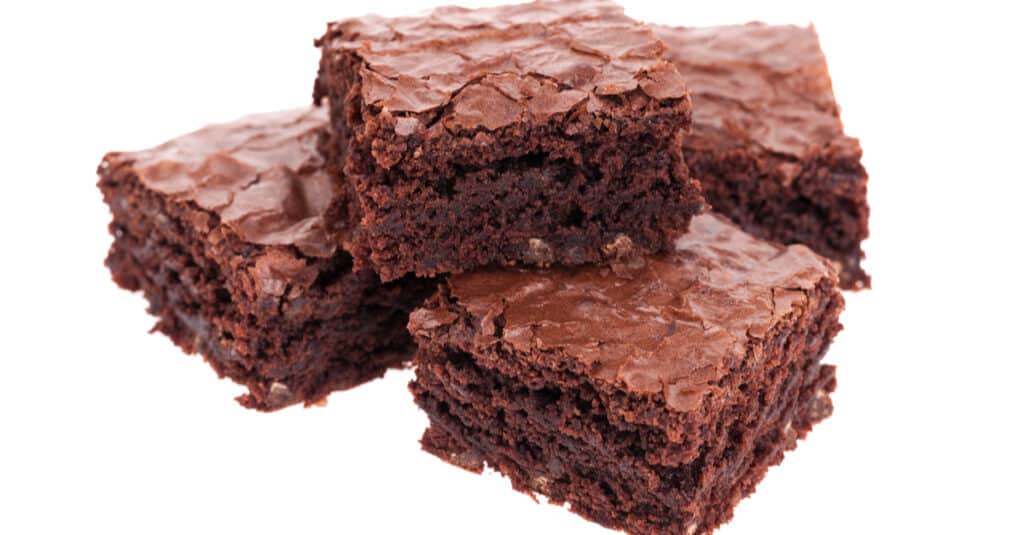 For the everyday consumer, Eat Me Guilt Free offers a range of baked products, Eat Me Guilt Free Gummies, and recipes that are meant to allow customers to enjoy the foods they crave most without the worry that goes with consuming sugars and preservatives. 
Eat Me Guilt Free bases its marketing around an idea encapsulated by the phrase "taking back delicious." By this, they mean that many food product manufacturers use flavor to "trick" you into eating unhealthy things. The stated goal of Eat Me Guilt Free is to make "delicious" foods that don't use flavoring and sugar to trick the consumer into eating unhealthy things.
The way they aim to achieve this is by offering snacks that are very rich in protein and contain zero sugar, technically. The sugar is replaced by stevia, which is a natural sweetener and a well-known sugar substitute. 
The protein is there to add substance, to help consumers achieve the feeling of fullness and satiation, and to offer fitness aficionados the nutrition they need to build muscle. Eat Me Guilt Free brownies come with 22 grams of protein each, which is a lot, and contain no sugar.
Nutrition Today

: A study calls stevia a natural, sugar-free sweetener. They conclude that a 150-pound adult could consume as much as 40 packets containing 21 milligrams of stevia per day safely. They say it shows promise as a sugar replacement for those seeking to lose or control weight.

Food Hydrocolloids

: Protein is the most effective micronutrient for use in the promotion of satiation and protein-rich food development seems to be a good strategy for designing satiating food. 

Journal of the International Society of Sports Nutrition:

Minimum protein intake per day should be 1.6g/kg (of body weight)/day. The upper limit is 2.2g/kg/day. That breaks down into around 0.55g/kg/meal if you eat four meals a day.
Eat Me Guilt Free Competitors
Company
Who Makes Eat Me Guilt Free?
The founder of Eat Me Guilt Free certainly has at least some of the requisite professional knowledge and training to offer the types of products and services her company offers. It is an especially smart angle from a marketing perspective. People tend to trust nurses, understandably. What's more, the science behind EMGF's most popular products do seem to back up the nutrition claims Besu makes. Whether or not the protein in EMGF's products is too much, it may be too soon to tell. But Nutrients says that those who exercise regularly can tolerate more protein than those who do not.
Scroll below for one of the best products we've seen over the last year.
Customer Service
Eat Me Guilt Free Customer Service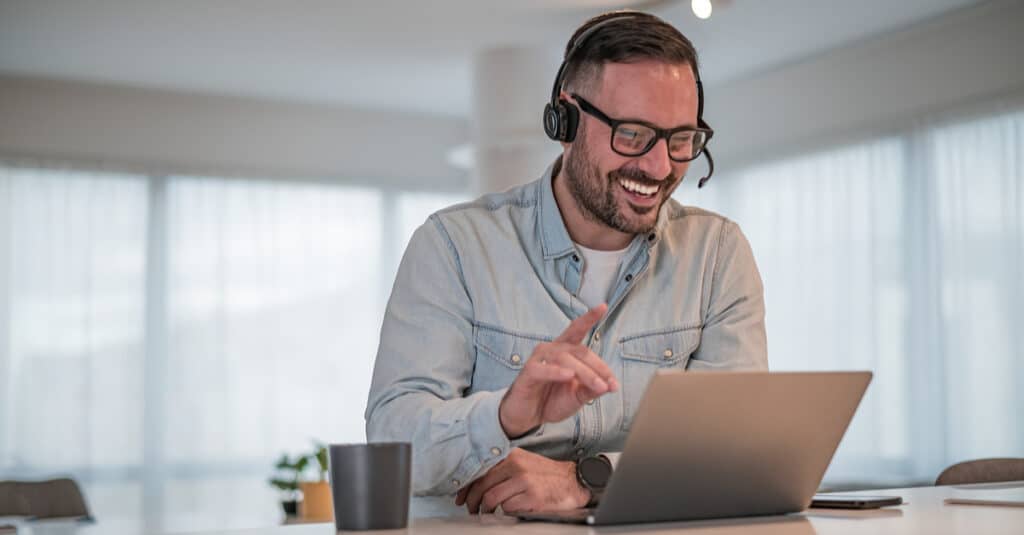 Out of 17 Eat Me Guilt Free reviews on Yelp, EMGF gets 3.5 stars out of 5. Some customers complained about poor customer service. Others who subscribed to the monthly service said quality was unreliable and others said the delivery times were too long. 
A one-star reviewer said that what she received "is probably the best protein snack that I've found on the market." She then went on to complain about poor customer service, which may be unfair. It is worth mentioning that those who like EMGF overwhelmingly gave the company 5 stars and raved about the products. Eat Me Guilt Free reviews appear to be plagued with quality control and delivery complaints.
Claims
Eat Me Guilt Free Claims
The only overt claims EMGF seems to make is that their snacks are "delicious." That being the case, most customers tend to agree, and a few do not. The company does not overtly claim that high-protein/low sugar snacks have any reliable effects. But they do seem to suggest what you would expect them to, that their products are better for losing weight and building muscle than ordinary snacks.
Ingredients
Eat Me Guilt Free Ingredients
The ingredients are certainly better than you would find in the average brownie package at the supermarket. But how much better, we'll leave for you to decide.
Ingredients:
Whey protein concentrate

Sunflower lecithin

Wheat protein

Sunflower seed flour

Milk protein

Egg white powder

Fructose

Oat fiber

Collagen hydrolysate from beef

Fat reduced cocoa powder

Wheat bran

Disodium diphosphate

Baking soda

Mono- and diglycerides and polyglycerol esters of fatty acids

Flavoring

Salt

Steviol glycosides

Xanthan

Whole eggs

Water

Sunflower oil

Natural flavors from oregano, flaxseed, and plumbs
Benefits
Does Eat Me Guilt Free Work? Eat Me Guilt Free Benefits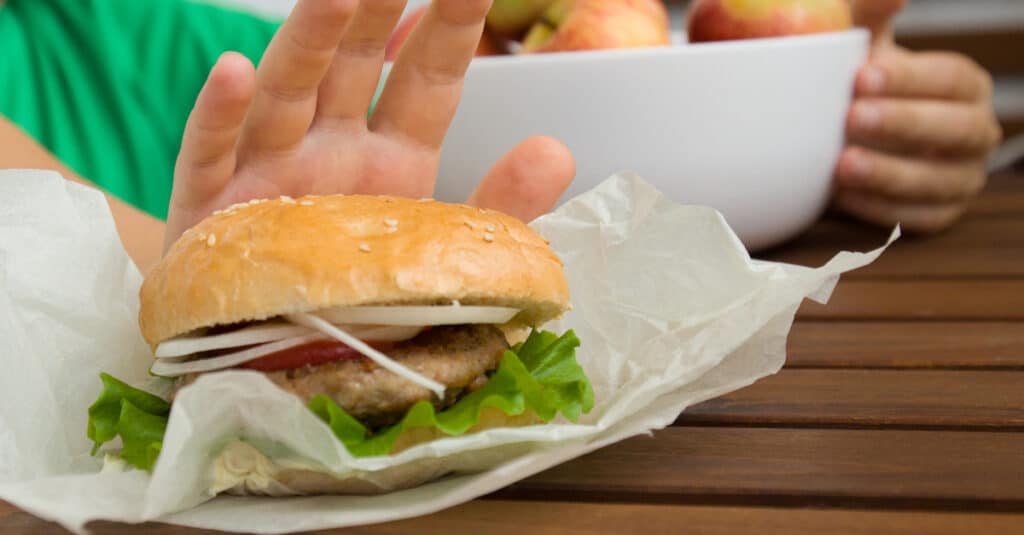 The first ingredient, whey protein concentrate, is a common item on the list of protein bars and similar fitness-oriented products. According to Applied Physiology, Nutrition, and Metabolism, "analysis revealed that chronic and without professional guidance use of whey protein supplementation may cause some adverse effects" on some organs.
Sunflower lecithin has been found to decrease levels of bad cholesterol and support heart health thanks to higher levels of oleic and linoleic acids, according to the Journal of Pharmaceutical Sciences and Research. 
Oat fiber is an excellent addition to any supplement. Not only are oats a nutrient-rich healthy food, but the fiber content has been shown to support a variety of body functions. According to Nutrition Reviews, oat fubar promotes satiety thus "consumption of whole foods or extracts from foods shown to promote satiety offers a means of helping individuals adhere to diet regimens by controlling hunger and the desire to eat."
Weight Loss
Eat Me Guilt Free and Weight Loss
While the company does not directly claim that eating their snacks will result in weight loss, they do suggest that it is likely. Stevia, as a sugar substitute, has been found to contribute to weight gain far less than ordinary sugar, almost certainly less than refined sugar or high fructose corn syrup which is one of the most common sweeteners used today. 
Writing for the Mayo Clinic website, Katherine Zeratsky, R.D., L.D. says that refined stevia preparations contain virtually zero calories. She goes on to say that it has no known weight loss advantages over other sugar substitutes, with the possible exception of fewer side effects.
The heavy presence of protein powders in Eat Me Guilt Free products is likely to contribute to a feeling of fullness or satiation, which can stop snacking behavior according to the Academy of Nutrition and Dietetics.
Side Effects
Eat Me Guilt Free Side Effects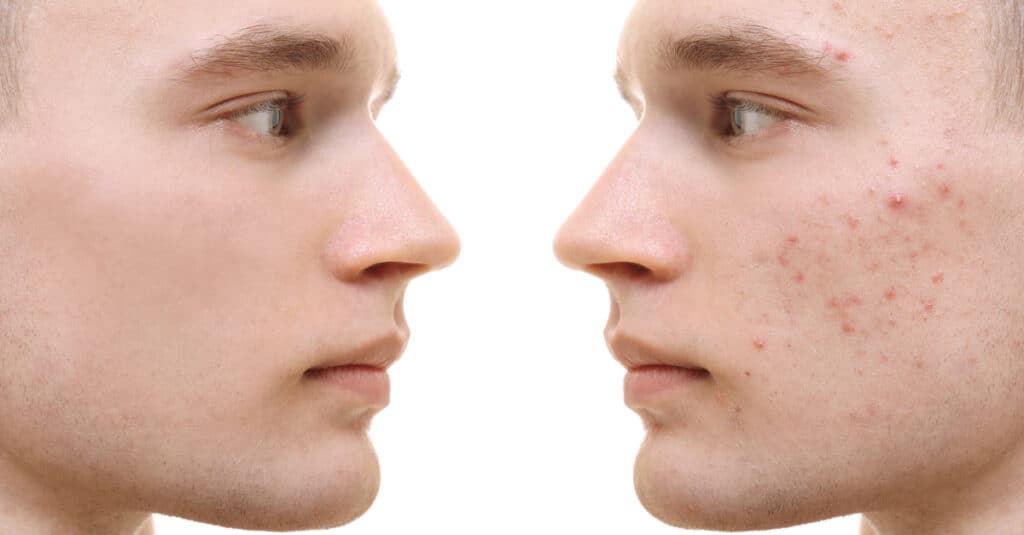 The potential side effects of protein powders include:
Frequent bowel movements

Skin breakouts

Nausea

Increased thirst

Decreased appetite

Headache

Fatigue
Where to Buy
Cost and Where to Buy
Eat Me Guilt Free has its main brick-and-mortar outlet in Miami, Florida. Their products are carried by numerous online and physical health and fitness food outlets like GNC, and their primary website is Eatmeguiltfree.com. Their site is also the best place to find Eat Me Guilt Free gummies and brownies.
Their most popular guilt-free brownies subscriptions cost between $30 and $60 a month and all their recipes are available for free on their site. Considering delivery delays, the best place to buy is likely directly from the EMGF website.
Discounts
Eat Me Guilt Free Coupons, Discounts, and Promo Codes
All of the available coupons and promotional offers are available through EMGF partner websites, and there are many such as GNC. At the time of this writing, the official website is offering a Buy One Get One 40% off sale on chocolate brownies.
Pros and Cons
Pros and Cons
Pros:
Low to zero sugar

High protein

Sweet, flavorful
Cons:
The ingredients aren't without potential side effects

Some of the seed oils used may contribute to inflammatory issues

Some EMGF products aren't gluten free because they contain wheat
What Users Are Saying
What Users Are Saying
"Is it the best blondie I've ever had in my life? No, that would require a bunch of sugar and butter. I'm aware of this. But is it a good option for those of us who have a sweet tooth and want something to nibble on while we watch TV after dinner? Absolutely. Try it with a glass of your favorite plant-based milk and it'll be almost as good as the real deal."
"Used to be a big fan of the brownies as a protein supplement but recently they changed recipes. The new recipe has worse texture, lower protein, and much higher fat and carbs than the prior version such that I would hardly call it a protein supplement anymore."
"These brownies are very good protein snacks. They taste good but the texture is not always consistent, sometimes they're nice and chewy, other times they're more cake-like and not very moist. We've tried the other flavors and don't like them, the Tuxedo flavor is the best."
Bottom Line
Bottom Line on Eat Me Guilt Free Results
At the end of the day, Eat Me Guilt Free is a "health" food company that hit it big with an amazing brownie recipe. There's nothing to set this company apart from other health food producers. It's really all about taste, preference and price.
If you're looking to lose weight, you can do better than a protein brownie. Over the last year, the best program we've found is Noom. Noom isn't your everyday weight-loss program. It's based on psychology, created by doctors, and recognized by the Centers for Disease Control and Prevention (CDC) as a healthy lifestyle option. 
We want you to see what this game-changing plan has to offer, including a personal coach and dedicated support group. So, we partnered with Noom for a limited time to offer all our readers a free trial offer. What do you have to lose – aside from the weight?
Learn More About Noom »