Isopure Protein Review

- 15 Things You Need to Know
Protein powders are seemingly everywhere these days, so finding one that's right for you can be a daunting task. The makers of Isopure Protein say that this product packs in "high-quality proteins" without packing on the carbs. We had to know if this was legit, so our research team got to work, investigating the ingredients, side effects, and scientific research behind the formula.
These days, a lot of manufacturers overuse the word "quality." We wanted to know what customers had to say – do they see results? Our team looked through the scientific studies – Is this protein powder better than the others? Don't worry; we have all the information you need to put these questions to rest.
Isopure Protein can be purchased through their Official Site.
Overview
What is Isopure Protein?
Isopure Protein is a line of powdered protein products, drinks, and nutrition supplements. They have low-carb and zero carb options, along with zero sugar and a wide range of flavors to choose from, like Cookies & Cream, Alpine Punch, and Salted Caramel.
The makers of Isopure claim that this product should be taken in the morning, before a workout, or as a meal replacement. Isopure Protein is supposed to improve muscle recovery, support muscle health, and provide weight management, and this is what some of the research has to say concerning some of these product's ingredients:
Cancer Medicine: Whey protein isolate supplementation may be able to improve body composition and muscle strength in certain individuals.
Nutrients: Supplementation with whey protein isolate may be able to subdue body weight gain.
Amino Acids: Whey protein may be able to help with re-hydration after exercise.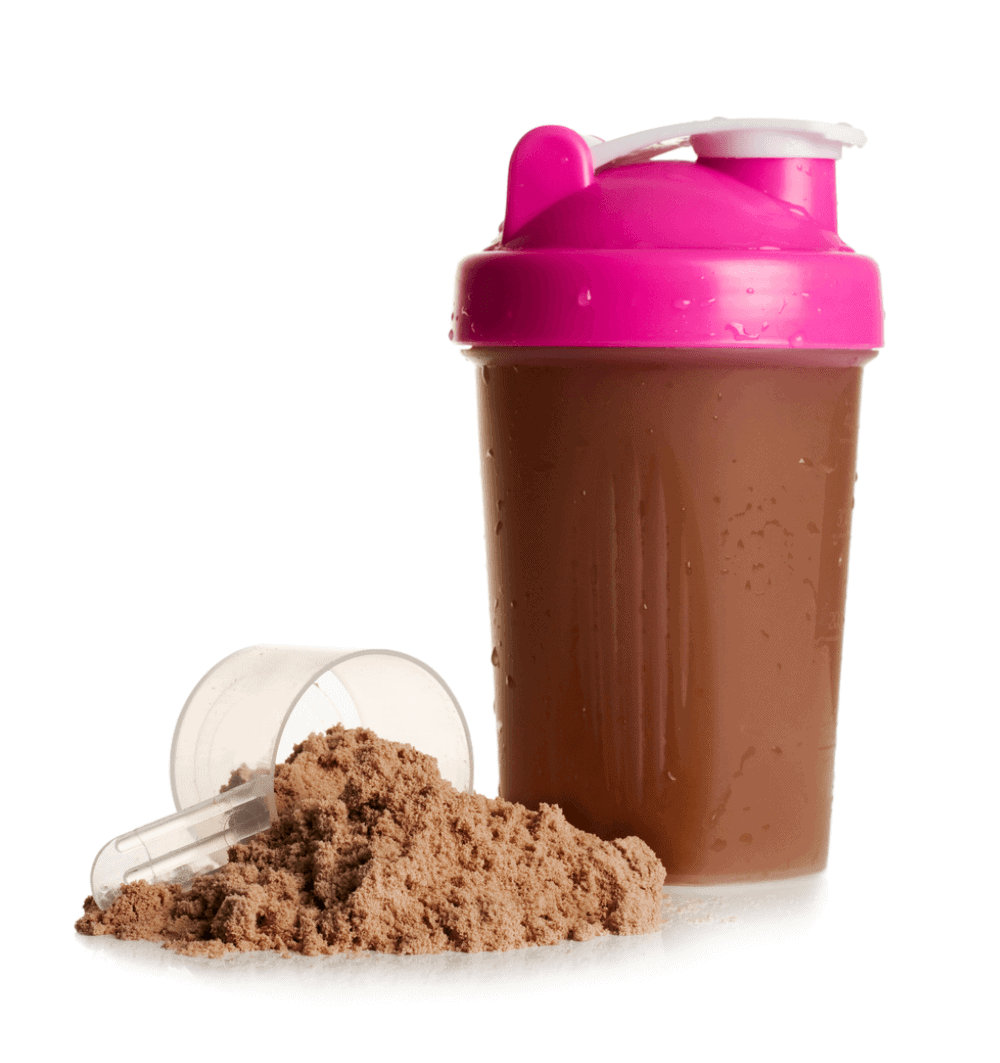 Company Bio
How Did Isopure Protein Start?
Isopure Company and Nature's Best teamed up more than 30 years ago to create Isopure protein. Hal and Ernie are the two responsible for this product. They wanted to create protein to help people be "their most awesome." Included in their product line are nutrition supplements, protein powders, and drinks. Nature's Best started 32 years ago and is based out of Inwood, IA.

Scroll below for one of the best products we've seen over the last year.
Claims
Isopure Protein Claims
Some claims being made by Isopure Protein are:
They are the "first family of fuel."
They have the highest quality nutrition supplements
Offer the cleanest, purest, most perfect protein around
Support muscle building and recovery
Weight management support
Supports muscle health
Provides appetite control
They offer a range of great-tasting flavors
Free of artificial sweeteners, flavors, and colors
Products
Isopure Protein Products
Before we look at the ingredients, let's peek at some of the products that Nature's Best Isopure offers. This section will only focus on the powdered products, although they offer an array of protein drinks and teas.
Isopure Zero/Low Carb
This product is claimed to be packed with high-quality protein and available in "zero-carbs" and "no-carb" options. Both products contain zero sugar. Both products have 25 grams of 100% whey protein isolate per scoop, along with vitamins and minerals. It's also made with naturally occurring and added glutamine, without gluten, lactose, or fillers.
It's available in a range of flavors like:
Alpine Punch
Apple Melon
Apple Pie
Banana Cream
Chocolate Peanut Butter
Cookies & Cream
Creamy Vanilla
Dutch Chocolate
Mango Peach
Mint Chocolate Chip
Pineapple Orange Banana
Strawberries & Cream
Toasted Coconut
Vanilla Salted Caramel
Isopure Whey Protein Isolate (Unflavored)
This product is said to be a "premium protein." Unflavored Whey Protein Isolate contains 25 grams of pure whey protein per scoop. The product is said to be stripped of carbs, fillers, fat, lactose, and sugars. It's claimed to contain zero added colors, sweeteners, or flavors.
The product is said to:
Support muscle building and recovery
Help users meet their daily protein needs.
Help support weight management and appetite control.
Support muscle health
Isopure Natural Flavor
Pure protein without artificial colors, sweeteners, or flavors. Isopure Natural Flavor Whey Protein Isolate has 25 grams of pure whey protein isolate per scoop with added vitamins and minerals.
The product is claimed to be sweetened only with cane sugar and Luo Han Guo. It's also claimed to be free of lactose, fillers, and gluten. Benefits and usage are the same as the unflavored variety.
Isopure Coffee
Nature's Best Isopure Coffee is said to have 50 grams of 100% whey protein isolate alongside real coffee for the energy you need to tackle the day. It contains no lactose, gluten, or impurities and comes with glutamine and nutrients.
Isopure Coffee is said to have only 10.9 grams of naturally occurring BCAA's (branched-chain amino acids) in each serving. Said to have 4.6 grams of L-Glutamine in every serving, along with 80mg of caffeine.
Isopure Mass
Nature's Best Isopure Mass protein is loaded with 86 grams of carbs, 600 calories, and 53 grams of protein. It contains 100% pure whey protein isolate with no lactose or gluten.
It's designed to help gain mass without feeling bulky.
Isopure Mass protein is said to have 4.9 grams of L-Glutamine and 11.5 grams of BCAA's in each serving.
Flavors include:
Dutch chocolate
Creamy Vanilla
Other products available from the line include:
Isopure Infusions
Isopure Anytime Energy
Isopure Collagen
Isopure Creatine Monohydrate
Isopure L-Glutamine
Perfect Whey
Nature's Best Plant-Based Protein

Ingredients
Isopure Protein Ingredients
Let's look at some of the more prominent ingredients in Nature's Best Isopure protein products. These ingredients include:
Whey protein isolate
L-glutamine
Caffeine
L-theanine
Isoleucine
Whey Protein Isolate
Whey protein isolate is a dietary ingredient made by separating milk components. Whey can be processed to create three different types of protein:
Isolate
Concentrate
Hydrolysate
L-Glutamine
L-Glutamine is a non-essential amino acid that is made by the body but also found in some foods. The human body requires 20 non-essential and essential amino acids to make a variety of different proteins.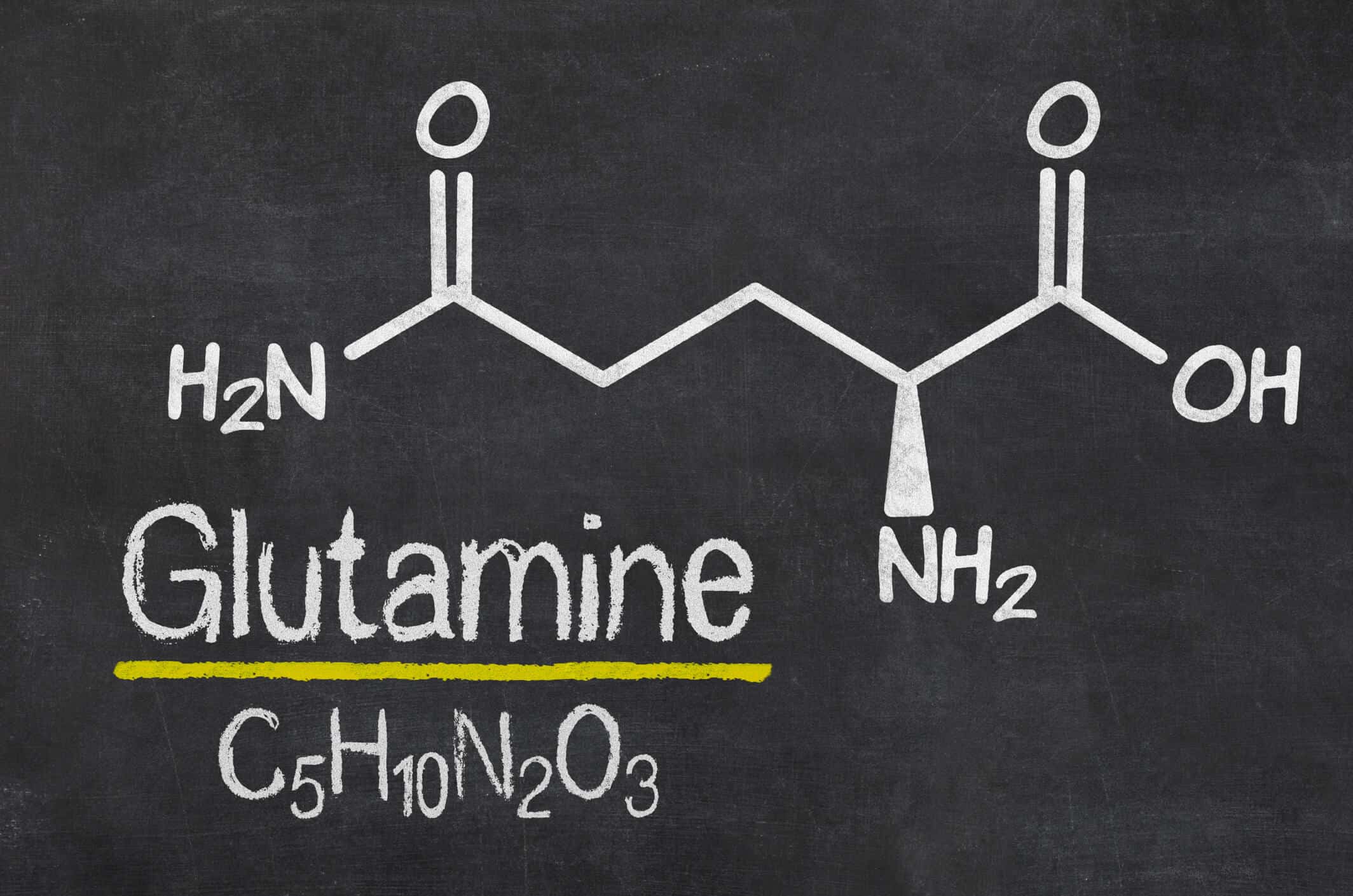 L-Glutamine is most often used for:
Treating weight and intestinal issues
Soreness and swelling in the mouth (caused by chemotherapy)
Caffeine
Caffeine is a stimulant most commonly found in coffee. It is a bitter, psychoactive substance found in the seeds, leaves, and nuts of many plants native to South America and East Asia.
Some of these include:
Coffee beans
Kola nuts
Tea leaves
Cocoa Pods
Although caffeine is widely consumed and said to be safe, it can come along with its fair share of side effects.
L-Theanine
L-Theanine is an amino acid analog of L-glutamine. It's found in plant and fungal species and is considered a constituent of tea.
Isoleucine
According to Biochemical and Biophysical Research Communications, this ingredient is an amino acid used in proteins' biosynthesis. It's one of the three branched-chain amino acids (along with leucine and valine), which promotes glucose uptake and consumption.
Isoleucine is said to induce muscle protein synthesis and helps promote muscle recovery following exercise. Isoleucine is broken down for energy within the muscle tissue.
Does It Work?
Does Isopure Protein Work?
The best way to determine whether a product works or not is to look at the scientific research and customer reviews. There's no doubt that the ingredients in these products work to some extent. Each one comes along with its bevy of research, with whey protein leading the pack.
Our team combed through customer reviews and found users are happy as well. Most reviews are positive, touching on effectiveness as well as the flavor of Isopure protein products. Some customers weren't happy with the taste of Isopure, and most negative reviews centered around the quality of the products.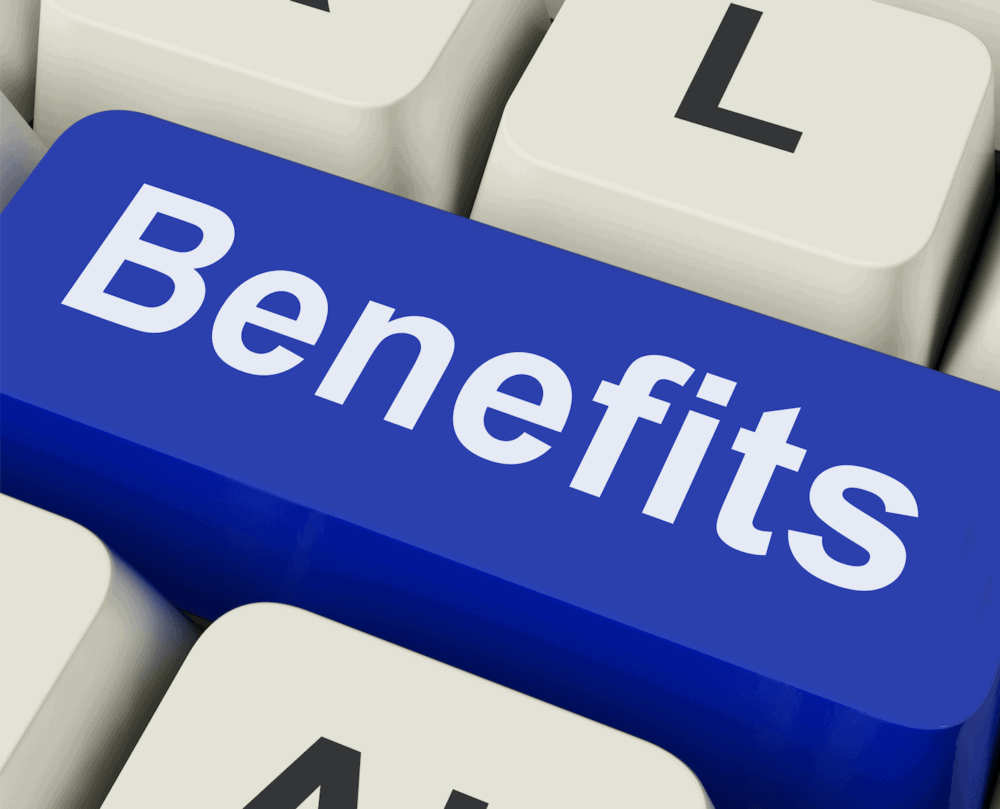 Benefits
Isopure Protein Benefits and Results
Nature's Best Isopure Protein claims to come along with a list of benefits:
Muscle recovery
Weight management
Appetite control
Energy
For this section, however, we focus on the science behind some of the main ingredients.
Whey Protein Isolate
Whey protein contains a range of amino acids that are absorbed quickly. Studies have shown that it can help with fat loss, muscle gain, and increased strength.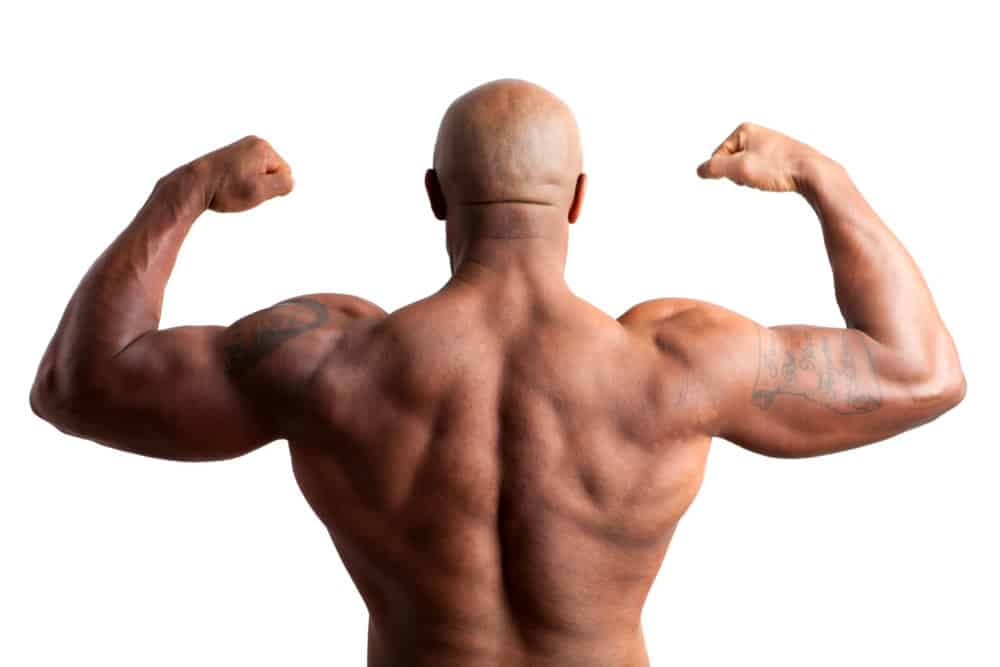 Whey protein is popular with bodybuilders because of its ability to increase muscle size and strength. It increased the release of anabolic hormones, which is said to stimulate muscle growth.
According to Nutrients, whey protein is also said to help control appetite and have weight-loss benefits.
One study by the Journal of Obesity and Metabolic Syndrome weighed the effects of high protein intake on appetite and satiety in overweight men. It concluded, "many clinical trials have shown that consuming more protein than the recommended dietary allowance induces weight loss and improves body composition regardless of total energy intake.
L-Glutamine
L-glutamine is an amino acid that plays quite a few roles in the body. They act as building blocks for protein and can fight off harmful viruses and bacteria.
Glutamine can be found in foods such as:
Eggs
Skim milk
Corn
White rice
Beef
Tofu
According to the Journal of the International Society of Sports Nutrition, L-glutamine is beneficial to the immune system, improves intestinal health, and promotes muscle gain and performance.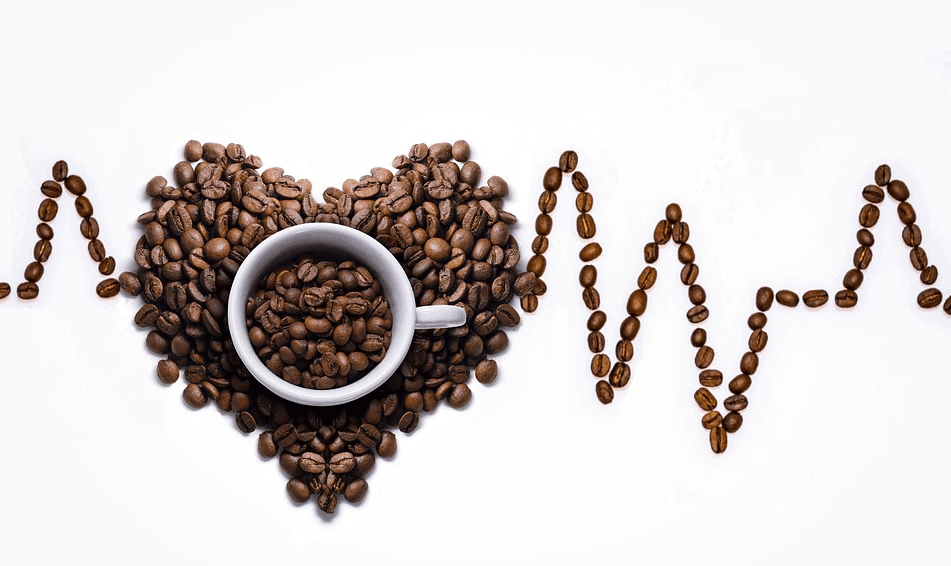 Caffeine
Caffeine is the most commonly used stimulant in the world. Although high amounts of caffeine can be harmful to your health, there are some compelling health benefits if used correctly. In over-the-counter medicine, caffeine is used to treat drowsiness, tiredness, and enhance pain medications' effects.
L-Theanine
L-theanine is known for a small handful of benefits. Some are:
Stress relief
Improved immunity
Increased focus
Improved sleep quality
According to the Journal of Neuroscience, "the combination of moderate levels of L-theanine and caffeine significantly improved accuracy during task switching and self-reported alertness."
Weight Loss
Isopure Protein and Weight Loss
These products are promoted mainly as muscle builders and performance enhancers, but there are some claims of weight loss, which we needed to investigate. Our research team did find some evidence of weight loss surrounding whey protein isolate and caffeine.
Caffeine and Weight Loss
Caffeine "communicates" directly with fat cells, helping to break them down. Caffeine is said to help stimulate the sympathetic nervous system and increase lipolysis. Caffeine may also help increase the metabolic rate and helps burn fat.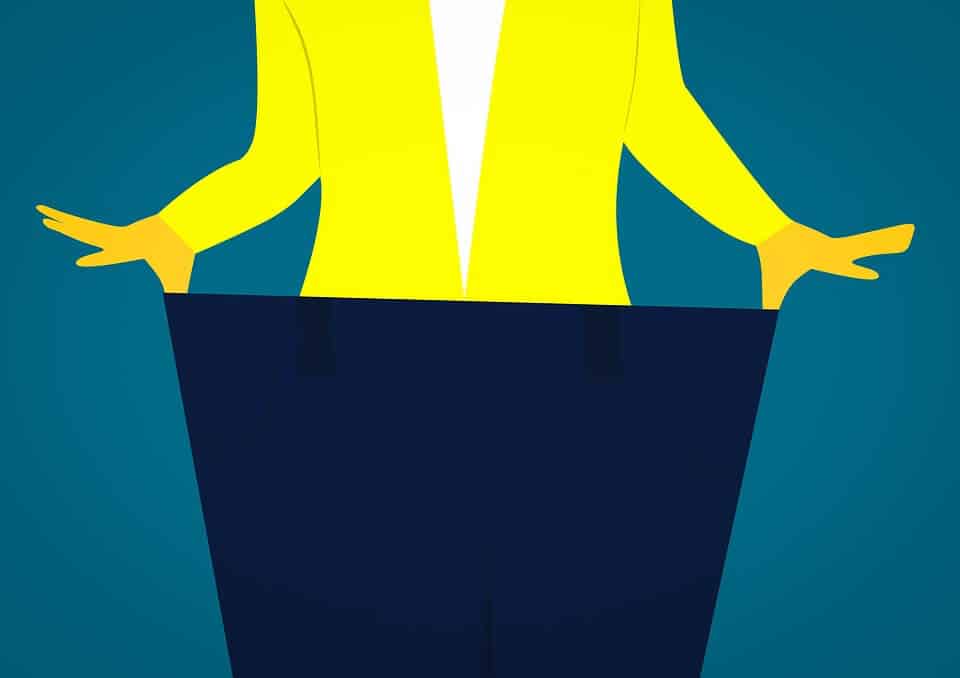 According to the American Journal of Clinical Nutrition, "an increase in dietary protein from 15% to 30% of energy at a constant carbohydrate intake produces…significant weight loss."
The Nutrients concluded appetite suppression and fat oxidation "were higher on a high-protein diet." Studies show that replacing calorie sources with whey protein could result in up to 8 pounds of weight loss while still increasing muscle mass.
Instructions
How to Take Isopure Protein
Isopure Zero Carb Directions – Mix 1 scoop with six fluid ounces of water, milk, or beverage of your choice.
Isopure Whey Protein Unflavored – Mix 1 scoop with 6-8 fl oz of your favorite flavored beverage.
Isopure Coffee – Mix 2 scoopfuls with 12 fluid ounces of water. It's suggested to use a blender, but a spoon could work as well.
Isopure Mass – Mix 6 scoops in 16 oz of water, stir and drink.
Where to Buy
Where to Buy Isopure Protein
If you want to purchase these products, you can find Nature's Best Isopure protein on the official website, as well as a handful of trusted online retailers such as:
Cost
Isopure Protein Cost
Isopure Zero Carb – $46.99
Isopure Whey Protein Isolate Unflavored – $17.99
Isopure Coffee – $46.99
Isopure Mass – $29.99
All prices were taken directly from the official Nature's Best Isopure Website.
Side Effects
Potential Isopure Protein Side Effects
Whey Protein
While whey protein is said to be likely safe, it can cause some unwanted side effects such as:
Nausea
Thirst
Headaches
Bloating
Caffeine
As mentioned before, caffeine can come along with a few side effects if it isn't formulated properly.
If you consume too much, some of the more common side effects include:
Nausea
Vomiting
Stomach irritation
Nervousness
Increased heart rate
L-Glutamine
Glutamine is said to be safe, but some common side effects are:
Nausea
Vomiting
Stomach pain
Swelling in your hands or feet
Muscle and joint paint
Headache

Alternatives
Isopure Protein Alternatives
Isopure protein alternatives include:
Class Action Lawsuit
In November 2015, a class-action lawsuit was filed against Isopure (Nature's Best) for false and misleading claims. The case centered on the fact that the containers Isopure was delivered to the consumer contained 30% useless space causing consumers to pay more for the product, according to Top Class Actions.
Isopure Protein Pros and Cons
Pros: 
The prices are affordable.
There's a wide variety of products in the line.
Cons:
Reports of bloating and other side effects – though rare.
What Users Are Saying
What Users Are Saying
"This powder is absolutely delicious. I love that it doesn't have those nasty fake protein fillers in it."
"I love the Dutch chocolate so I wanted to try cookies and cream… it's horrible and does not taste anything like cookies and cream. I can't drink it. I can't even mix it in with something. Waste of money. I'll stick with the chocolate."
"It's great for having zero carb but taste wasn't all there."
Bottom Line
The Bottom Line on Isopure Protein
Isopure protein is a quality choice for a protein powder. You can use it as a meal replacement or an in-between meal snack. However, there are alternatives to add to your weight management plan.
You may find this line of protein products effective, and even more so if you pair it with the right support system for you.
One of the best programs we've seen is one called Noom. This program's parts that make it amazingly unique include one-on-one support, a personalized weight-loss plan, human coaching, and more.
The team behind Noom offers an free trial offer as a sign of confidence in their program.
Learn More About Noom »