Garden of Life Meal Replacement Review

- 12 Things You Need to Know
Garden of Life Meal Replacement – two products that claim to work with you to help with weight loss and overall nutrition. Garden of Life is all about providing whole food products, so our research team was curious to look into the ingredients to see what's really that different.
With that mission in mind, they dug through ingredients and possible side effects. They worked through information on the company, customer service, and more. With all that in hand, here's the bottom line on the Garden of Life Meal Replacements.
Garden of Life Meal Replacement can be purchased through their Official Site.
Overview
What is the Garden of Life Meal Replacement?
Garden of Life Meal Replacement is a raw, organic meal replacement powder or liquid-based protein-based shake. There are two kinds of meal replacement: Organic Fit and Organic Meal. The Fit is designed for weight loss, and the meal is a "clean protein."
Some of the flavors available for Garden of Life Meal Replacements include:
Chocolate Cacao
Vanilla
Vanilla Chai
Lightly Sweet
Does Garden Life Meal Replacement Work?
Who Makes Garden of Life Meal Replacement?
The company has a Better Business Bureau (BBB) page that offers little in terms of information on the company or customer service they provide. Based on the BBB profile, the company has earned an A+, but there have been no reviews and only one complaint (resolved) in the last three years.
The company has dedicated a lot of time and effort to earn certifications in various food categories, including being:
Certified Vegan
Certified Gluten-Free
NSF Gluten-Free
Star-K Kosher
U Kosher
NSF Certified for Sport
Informed-Choice
Leed Gold
Geren-e Energy
B-Corp
Garden of Life Meal Replacement Customer Service
If you're trying to get in touch with Garden of Life customer service, you have options. You can choose to:
Write: 4200 Northcorp Parkway, Ste 200, Palm Beach Gardens, FL 33410
Call: 561-748-2477 or 866-465-0051
Email: contact form
The first phone number is listed for the corporate office in Florida, the second is listed on the official website to contact the customer service department.
Products Similar to Garden of Life Meal Replacement
Other Products
Other Garden of Life Products
Garden of Life offers an extensive line of supplements. These include:
CBD
Collagen
Digestion
Vitamins
Greens
Weight Management
Scroll below for one of the best products we've seen over the last year.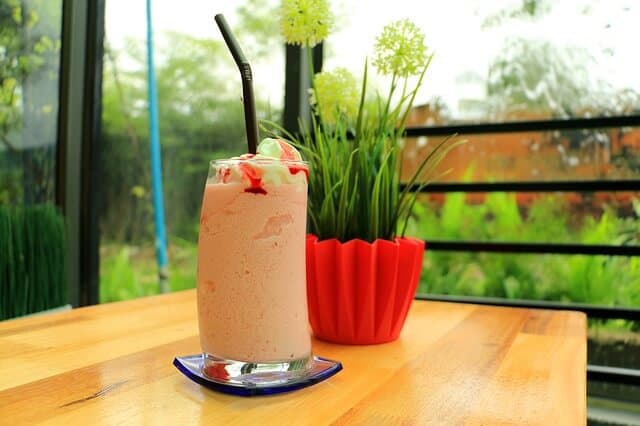 Claims
Garden of Life Meal Replacement Claims
The idea behind the Garden of Life Meal Replacements is to provide healthy, natural meals on the go. The company claims that the shake is packed with 44 superfoods to keep you full and healthy. There's also mention that the meal replacement can help users maintain a healthy weight, or even lose weight.
Ingredients
Garden of Life Meal Replacement Ingredients
Garden of Life doesn't make it easy to see the ingredients in the two meal replacement shakes. The image of the label is tiny. Many of the ingredients are proteins, beans, and sprouts, but there are some other ingredients to consider.
Organic Fit: Svetol, ashwagandha, baobab fruit, cinnamon, daikon radish sprout, alfalfa sprout, and probiotics and enzymes.
Organic Meal: protein blend, fiber blend, flavor blend, fruit and vegetable blend, greens blend, and probiotic and enzyme blend.
Ingredient Details
Details on Ingredients
When we take a closer look at the ingredients in the Fit meal replacement, do we find any support for the weight-loss claims?
Pea Protein: Pea protein is a natural source of amino acids, including essential amino acids. Compared to animal-based proteins, a combination of plant-based sources, including pea protein, provide just as strong an amino acid profile as meat-based proteins. This is critical for vegetarians or vegans who want a complete protein source, as per Amino Acids.
Another bit of research, this time comparing the effects of whey protein and pea protein on muscle growth during resistance training, researchers found that there was no difference in mean results between the two sources of protein, according to the Journal of the International Society of Sports Nutrition.
Ashwagandha: Ashwagandha is a super ingredient that has been studied for many illnesses, conditions, and concerns. Significant research shows benefits to taking ashwagandha in amounts of 300 to 500mg. We don't know if there is enough of the extract to realize all of the benefits suggested by research because it is included in a proprietary blend with green coffee bean extract.
Baobab Fruit: Baobab fruit provides a long list of nutrients and is used in some supplements as a natural preservative.
Probiotics and Enzymes: Probiotics and enzymes provide natural digestive support. There is some indication that supplementing with probiotics, in food form, can promote a healthy weight. Unfortunately, according to a study in Nutrients, there's not much information on how much to take and how long to take probiotics before realizing the results.
Weight Loss
Garden of Life Meal Replacement and Weight Loss
Using the Garden of Life Meal Replacement may result in weight loss if partnered with a controlled-calorie diet. If the shakes are partnered with unhealthy foods and large portion sizes, there may be no change in weight.
Nutrition Facts
Garden of Life Meal Replacement Nutrition Facts
We were a little surprised to see that the Fit weight-loss blend supplied more calories than the Meal blend.
Organic Fit: 170 calories, 2g fat, 10g carbohydrates, 8g fiber, 28g protein.
Organic Meal: 120 calories, 2g fat, 8g carbohydrates, 8g fiber, 20g protein.
Where To Buy
Cost and Where to Buy
You can purchase Garden of Life Meal Replacement on the official website and through Amazon and other retailers. When purchasing from the official website, your purchase is covered by a return policy. This may not be the case for other online or offline retailers.
Garden of Life Meal: about $28 per pound
Garden of Life Fit: $39.19
Pros and Cons
Pros and Cons
When it comes to the good, the bad, and the ugly, what did we find about the Garden of Life Meal Replacement?
Pros
Relatively affordable for a whole food product of this nature.
You can purchase the product on the official website and across many retailers.
Cons
May cause stomach discomfort in some people.
Garden of Life was called out for containing heavy metals by Consumer Reports in early 2018.
Recalls
Recalls
In 2016, the FDA was notified of an outbreak of Salmonella in 23 states. There were no deaths and only 6 people were hospitalized. In total, 30 people were affected and 27 were linked to Garden of Life Meal Replacement. The company recalled all items that were possibly infected.
What Users are Saying
What Users Are Saying
"I really like how much energy, and nutrients you get per shake. It also helps curb your appetite. I'll be ordering more."
"I really want to like this because the ingredients are so good. But I just taste beans. It tastes like hummus. It doesn't taste chocolatey at all. I had to add an unhealthy amount of chocolate syrup to even tolerate it, which defeats the purpose of having something healthy. Maybe my kid won't notice if I slip it in his smoothies. It's pretty gross."
"It is what it is: a protein shake that avoids things many of us don't want. The taste is not fantastic, but certainly not bad. The worst aspect is the grittiness as many others have noted. I choked on the grit when I made the first shake–it literally tickles the back of your throat. I found that increasing the amount of water helps quite a bit, so I mix in 12-16 fluid ozs of water in a shaker bottle instead of the 8 it instructs you to use. I am dead set on losing some weight, so this is going to be part of the solution."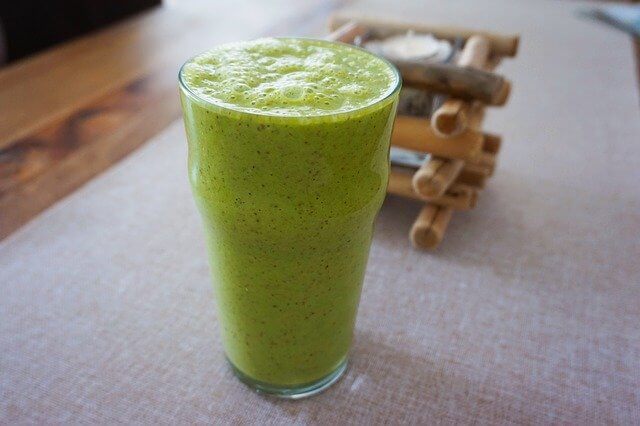 Bottom Line
Bottom Line on Garden of Life Meal Replacement
After all of our research was complete, we were pretty impressed with the Garden of Life Meal Replacements, and the company as a whole. The whole food side of the product is a welcome change from your traditional protein shakes enriched with vitamins and minerals. The concept of offering a complete food product in place of just an ordinary meal replacement shake is what sets Garden of Life apart.
We love the idea of a whole food meal replacement, but weight loss is about more than replacing meals. It's about learning how to eat and how to make small changes that last a lifetime. That's where one app comes in.
Among the best in weight-loss support is an app called Noom. The program was designed by doctors with the psychology of weight loss in mind. With a dedicated personal coach, customized plan, and just 10 minutes a day, you can reach your goals.
We also love that Dietspotlight readers can access a free trial offer of Noom for a limited time.
Learn More About Noom »