Body For Life Review

- 17 Things You Need to Know
In the diet industry, don't mistake marketing for effectiveness. This is especially important with books, so we took a close look at Body for Life. We considered the details, side effects, clinical research, and customer service. We found thousands of reviews and read through tons. Then, we summarized it all to give you the bottom line.
Body For Life can be purchased through their Official Site.
Overview
What is Body for Life?
Body for Life (BFL) is a plan that allows the users to follow a 12-week dietary plan, full of nutrition and exercise. It is also a term given to the competition held annually based on body transformation. Body for Life exercise plan mainly uses the ideology practiced in bodybuilding. The program also supports other industries, including gyms, personal trainers, and nutritionists.
The Body for Life is available in hardback, paperback, Kindle, and audio CD. Before learning more about this plan, let's take a quick look at the research surrounding this plan:
Body For Life Competitors
How Did Body for Life Start?
William Nathaniel "Bill" Phillips, the man behind "Body for Life," is also the author of Eating for Life and a Muscle Media Magazine founder. Additionally, he's been the former CEO of EAS, which is a performance nutrition supplement company.
Phillips was into bodybuilding until he moved back to Colorado to study exercise physiology and sports nutrition. He began to work with doctors and research scientists to create nutrition products that could eventually help fitness enthusiasts get better results from their workouts.
Body for Life Bill Phillips sold his majority of the EAS's share to North Castle Partners in 1999 to concentrate on his passion for writing about nutrition products, exercises, bodybuilding, etc.
Bill Phillips got into bodybuilding in 1982. Body for Life: 12 Weeks to Mental and Physical Strength, hit the bookstore in 1999, remained New York Bestseller for seven years, with a sale of more than 4 million copies worldwide in 20 different languages. USA Today named the book among the Top 15 bestselling books in 2004.
Bill Phillips currently have a fitness app. Additionally, he sells a line of nutritional products and supplements under Right Nutrition, Inc. and Right Nutraceuticals, Inc. Right Nutrition has a Better Business Bureau rating of "D+".
Products Available From Pillips
Right (meal replacement)
Power Up (pre-workout)
Strongevity Rx (build muscle)
GH10x (burn fat)
Eating for Life Book
Transformation Book
Bill's Choice FitBiotic +
Bill Phillips Transformation Camp
Scroll below for one of the best products we've seen over the last year.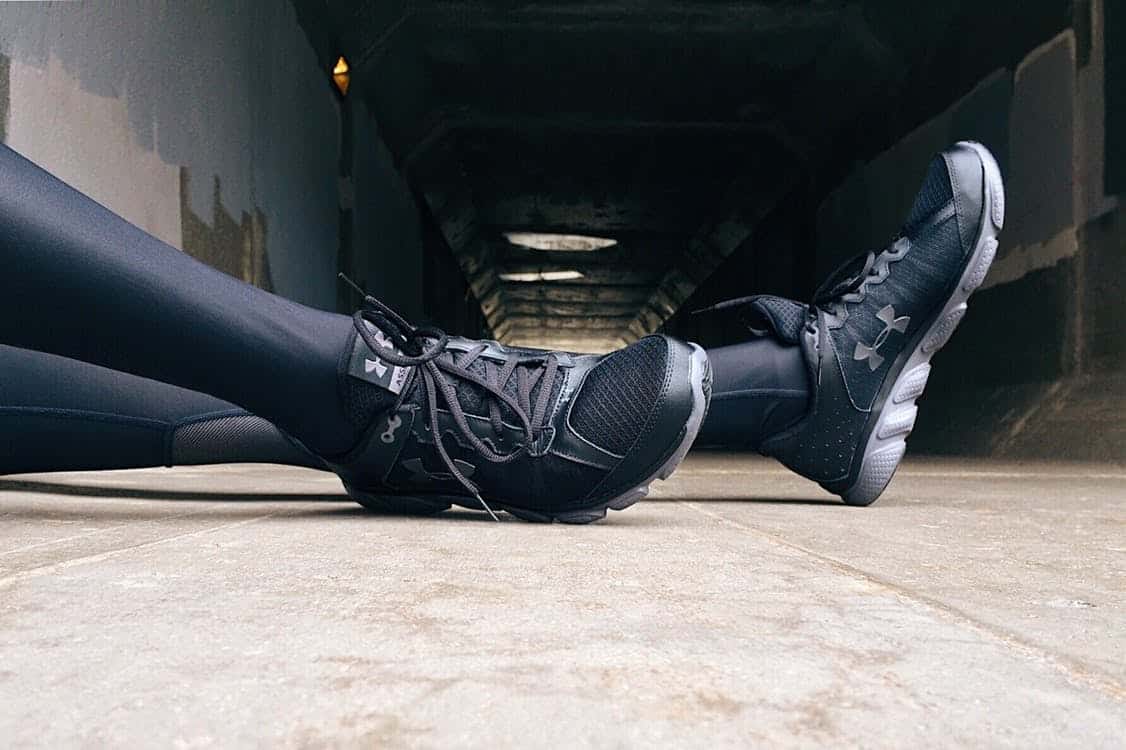 Customer Service Contact Information
RIGHT Nutrition, Inc. 221 Corporate Circle, Suite K Golden, CO 80401
Contact form: https://eatingright.com/pages/contact-customer-service
Email: helpdesk@transformation.com
Return Policy
If you would like to return an unopened product for any reason, they can either issue a refund to your method of payment, or apply an in-store credit to your account that you can use towards a future purchase. The refund issued or in-store credit applied is for the price of the product only and does not include any shipping fees charged for delivery. If the product is opened they can only apply an in-store credit to your account.
If the item you'd like to return was ordered more than 30 days ago, or if the item was purchased using in-store credit as part of a previous exchange, or if the item was received as part of a previous exchange they cannot accept the return or issue a refund for any reason.
Claims
Body for Life Claims
The plan claims to help many users to burn their body fat, get lean, and build their muscles. The Body for Life program enables users to increase and utilize strength in living a healthy life.
The founder, Bill Phillips, promises that the 84 day Body for Life diet plan can get you "the best body that you desire."
Body for Life makes a lot of claims – but will this book deliver on these promises?
Does Body for Life Work?
The best formula for weight loss combines two essential and proven elements:
This strategy of getting lean muscles is the critical formula mentioned in the Body for Life book. The program asks its reader to closely follow this formula if you want to shed extra weight and get the body you want.
The founder of Body for Life exercise plan claims that eating small meals a day, lean protein, vegetables, and essential fats will lead you to the path of success. However, Dr. Melinda Ratini, a WebMD medical reviewer, tells a different side of things. "You may see some quick results following the Body for Life program. But if you don't want to commit to fitting six small meals into your day, it could be tough to follow. The intense workouts six days a week may also be too much for many people."
How Does Body for Life work?
The Body for Life program is designed in a way where foods and exercises have equal importance. Exercise plays a vital role in this weight-loss program. Workouts in cycling, swimming, or any cardio exercises help to burn fat, in turn, delivering weight loss.
There are four steps that you need to follow with the program.
3 Sessions of Cardio Per Week
BFL brings you a 20-minute aerobic solution, which is a High-Intensity Interval Training. HIIT is a popular method of exercising but can be extremely difficult to follow.
3 Weight Training Sessions Per Week
Weightlifting exercises are to help you build lean muscle. Forty-five minutes of this exercise alternating between upper body and lower body will add strength to your body – or so it's claimed.
Brief, Intense Workouts
BFL program plans an exercise session of 4 hours per week. The Body for Life workout routine helps you with intensity index to get the best and effective workout.
1 Free Day Every Week
Too much fatigue can be bad for your health. After a planned, intense workout session, a body needs to rest.
Benefits & Results
Body for Life Benefits and Results
Other than the company's claims and promises, there are numerous benefits of working out and eating right. Let's face it; this is what the book is all about.
According to CSHPM, exercise –
Helps improve the life span
Delay onset of certain diseases and conditions
Improve health
Improved mental health
A study published by CMJA mentions that "There is incontrovertible evidence that regular physical activity contributes to the primary and secondary prevention of several chronic health risks…There appears to be a graded linear relation between the volume of physical activity and health status, such that the most physically active people are at the lowest risk."
Diet Plan
A diet plan helps to increase your metabolism rate
Diet plans can help shed extra weight, according to Healthcare.
A good diet plan improves mental health and keeps you happy and relaxed
A dietary program enables you to avoid unhealthy foods
Research published in the International Journal of Behavioral Nutrition and Physical Activity found that "Meal planning was associated with a healthier diet and less obesity."
Details on Body for Life and Weight Loss
The idea behind Body for Life is simple but can be hard to follow through. Of course, if you poke around online, you'll find a bevy of scientific studies on exercise and dieting – this makes it difficult to search for "proof" that the book works.
Based on some of the user reviews we've read, both sexes have seen some success using the book. However, most mention the importance of following through. This is not a "quick fix," rather a long-term guide and program that customers need to stick to. And this is where it becomes murky.
According to the author, some professional athletes, including Mike Piazza, John Elway, and Karl Malone, have followed the plan to boost up their performance. But these are trained athletes and not everyday customers looking to lose some weight.
According to the Journal of Human Kinetics, bodybuilders usually find more success with less weight-loss during competition periods, meaning weight-loss may not be a big priority to these athletes. However, research published in Sports noted that there may be some benefits to losing weight while maintaining or increasing lean muscle mass.
The Science Behind Body for Life
There's no need to test Body for Life clinically. It is a diet and exercise program that promotes healthy eating and movement. If followed, it will likely result in weight-loss. The trouble lies in difficulty and commitment. The reader has to stick with the plan, and, from the information we've collected, the book suggests ample time in the gym, which may not be ideal for everyone. At DietSpotlight, we like strong support, and we have that with plans like this.
Directions
How to Use Body for Life
Body for Life challenge allows its users to follow a diet plan with a series of workouts to get the results they want. Body for life suggests its users eat six meals a day. Two meals should include vegetables, and you should consume at least ten glasses of water. The book urges dieters to add unsaturated oil each day in your meal and to eat salmon three times per week. Body for Life recipes can also include nutrition shakes to increase results. This makes it even harder to tell if the program will work since some nutrition shakes contain unhealthy ingredients.
Body for Life Diet
The diet is split into protein and carbs in the ratio of 40-50%. Your meals in a day must include lean-protein rich food, whole-grain carbohydrates, a portion of vegetables, and lots of water. Your Body for Life food list can consist of:
Add a "free day" to your week to eat your choice's food – but in a controlled amount. Skip any processed or sugary food like cake, candies, chips, soda, cookies, and other fat dairy products.
Body for Life Workout
Workouts play an equally important role as the diet plan when it comes to this program. You must divide your weight training sessions for both upper and lower body, alternatively to get the desired results. This enables your muscles to recover before your next session starts.
There are no specific exercise patterns, resting periods, or suggestions for weights. Some of the exercises can include a barbell, dumbbells, cable machine, and smith machine. You should also choose two activities for each group of your muscle. These exercises should be done in repetition with the same intensity for the result you desire.
Upper body workouts you could do:
Bench press, incline fly, and pec-deck for the chest
Dumbbell pullover, pull-down, and bent-over row for the upper back
Lateral raise, shoulder press, and upright row for shoulders
Bench dip, push-down, and triceps kickback for rear arms
Hammer curl, biceps curl, and concentration curl for front arms
Lower body workouts you could do:
Leg extension, squat, and leg press for front legs
Seated calf raises and standing calf raise for calves
Glute-ham raise, leg curl, lunge for rear legs
Leg raise, reverse crunch, and crunch for Abs
App
Body for Life App
You must know how your work out sessions are going daily. You can use the Body for Life app to keep track of your daily progress. Body for Life workout app helps you plan not only your workouts but also keep the record of body fat and weight measurement.
Side Effects
Potential Body for Life Side Effects
Too much of anything can be bad for you – isn't that how the saying goes? Although Body for Life seems like it would be without side effects, you may want to brace yourself according to our research.
According to Sports Health, getting carried away with exercise can cause "overtraining syndrome," with side effects like:
Dehydration
Excessive thirst
Drowsiness
Fatigue
Irritability
Inability to concentrate
Weakened immune system
High-Intensity Interval Training
Although this method of exercise is known to work, it can also be grueling. Many experts have touched on HIIT's side effects and warn you that you need to be in good health to do this training regularly.
Product Warnings
Body for Life Product Warnings
Shedding off extra body weight can help you to prevent high blood pressure, regardless of your diet. However, it would be best if you kept checking the level of your cholesterol, amount of salt, and fat in your dietary plan.
This diet program calls for a higher protein intake than others. If you have a diagnosis of any health condition, you should consult your dietitian or doctor. It would help if you made sure that the workout won't affect you in other ways.
This program is not for women who are pregnant or children.
Body for Life Alternatives
For those who are not satisfied with Body for Life, there are many other options available on the market that they can choose from.
Fit for Life
Fit for Life is a lifestyle and dietary book, written by American writers Marilyn Diamond and Harvey Diamond. The book mainly follows the concept of orthopathy for weight loss.
Burn the Fat Feed the Muscle
Burn the Fat Feed the Muscle was written by Tom Venuto and claims to provide its reader with a program that enables them to lose weight and build body muscle within 30 days.
The Bulletproof Diet
This diet focuses on the quality of the foods you eat, rather than quantity. The Bulletproof Diet author focuses on counting calories so much as the types of foods to eat that will keep you lean, muscular, and full of energy.
Other alternatives:
What Users Are Saying
What Users Are Saying
"This book flat out works! I am living proof! I got in the best shape of my life in 12 weeks. A great way to learn how our bodies work and how to get the best out of our workouts and meals. Highly recommended!"
"I bought this book several years ago and it did not produce the desired results. Several years forward to 2018 and I have lost 50 lbs using other physical training programs and diet. The primary portion that is out-dated is the diet and selection of certain foods compared to what we know today about carb sources, proper fat consumption and the true killer sugar. Not recommended!"
"This is one of the best fitness books I've read and applied to my daily living. It's easy, inspirational, and they simplify everything taking the guess work out. It's the best!"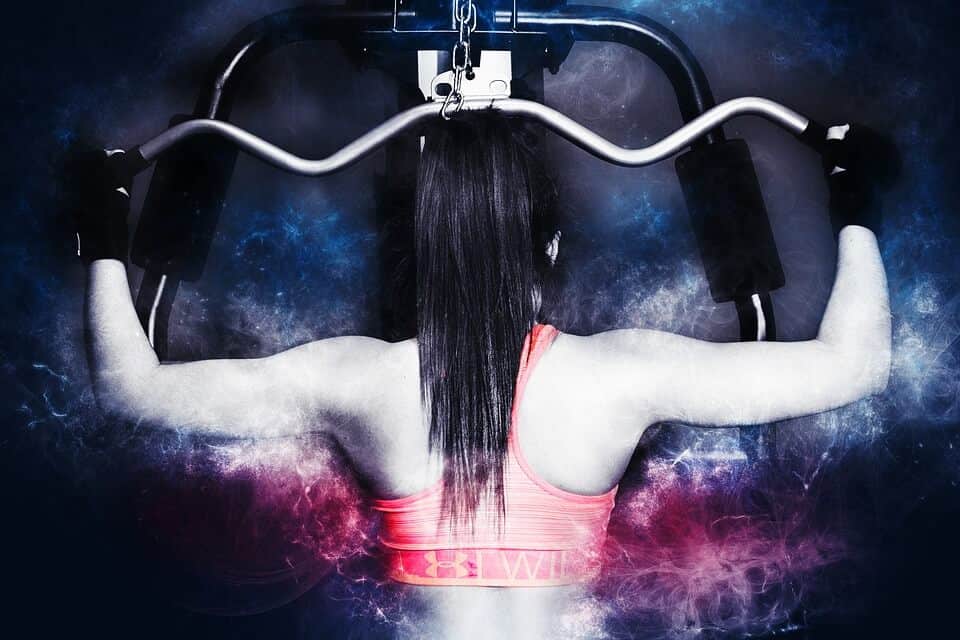 Bottom Line
The Bottom Line on Body for Life
Have we already started to read Body for Life? Well, we love the idea of working out and eating right, but we have some reservations about the program. There are far too many readers who claim the commitment is just too much for them. Then, there is the time you're expected to spend in the gym. This one may not be for busy people.
Body for Life Cons:
Could be too hard to follow for some
Potential for unwanted side effects
If you want to get the most out of a diet and exercise program, we suggest choosing one that is both clinically-tested and personalized to meet your individual needs.
Among the best weight-loss programs we've seen this year is one called Noom. The program includes personalized meal plans, exercise tracking, human coaching, and more. Plus, the entire system is available through their easy-to-use app, which we love.
Plus, the company is offering Dietspotlight readers a free trial offer of Noom, which is a great sign.
Learn More About Noom »