Hilo Gummies Review

- 11 Things You Need to Know
Most of the nutritional supplements you see in the store are in the form of capsules or pills, so when our team heard about the health foods from Hilo Gummies, they decided to investigate. Are nutritional gummies the new way to improve your health? What kind of ingredients can you expect in these foods? Are there any side effects to worry about?
Our research team looked into Hilo Gummies' formulas, potential side effects, ingredient research, company information to see if these products are worth your time and money. Make sure to check out the bottom line to see if this is the right gummy brand for you!
Hilo Gummies can be purchased through their Official Site.
Overview
What are Hilo Gummies?
Hilo Gummies are nutritional gummies that are designed to support fitness improve results during workouts. They are 100% natural, vegan, gluten-free, and may taste like candy, according to some custom reviews.
Currently, there are five categories of Hilo gummies, including Pre-Workout, Sleep Recovery, Muscle Builder, Nitro Pump, and Gametime gummies, though the only readily available versions on the website are the Pre-Workout and Sleep Recovery versions.
Current Neuropharmacology – According to this research, caffeine can boost energy levels, increase muscle endurance, and help to burn fat.
Amino Acids – This study found that "…β-alanine supplementation does not improve muscle recovery following a high-intensity RE [resistance exercise] session in untrained young adults."
British Journal of Pharmacology – Research has shown that melatonin has the ability to induce the feeling of relaxation and lead to better sleep.
Hilo Gummies Competitors
Who Makes Hilo Gummies?
Hilo Gummies are manufactured by Hilo Nutrition Inc. The company was founded by Andrew Sauer and Eric Torgeson and is headquartered in Ohio.
Hilo Nutriion Inc. is owned by US private equity firm Highlander Partners after its acquisition in 2018. It focuses on the manufacture of sports nutritional products in confection form. The team behind the company is made up of athletes, competitive gamers, workout enthusiasts, and weekend warriors, all dedicated to providing products that achieve the desired goals.
Hilo Gummies offers free shipping for online purchases through their website and a 30-day money-back guarantee.
Scroll below for one of the best products we've seen over the last year.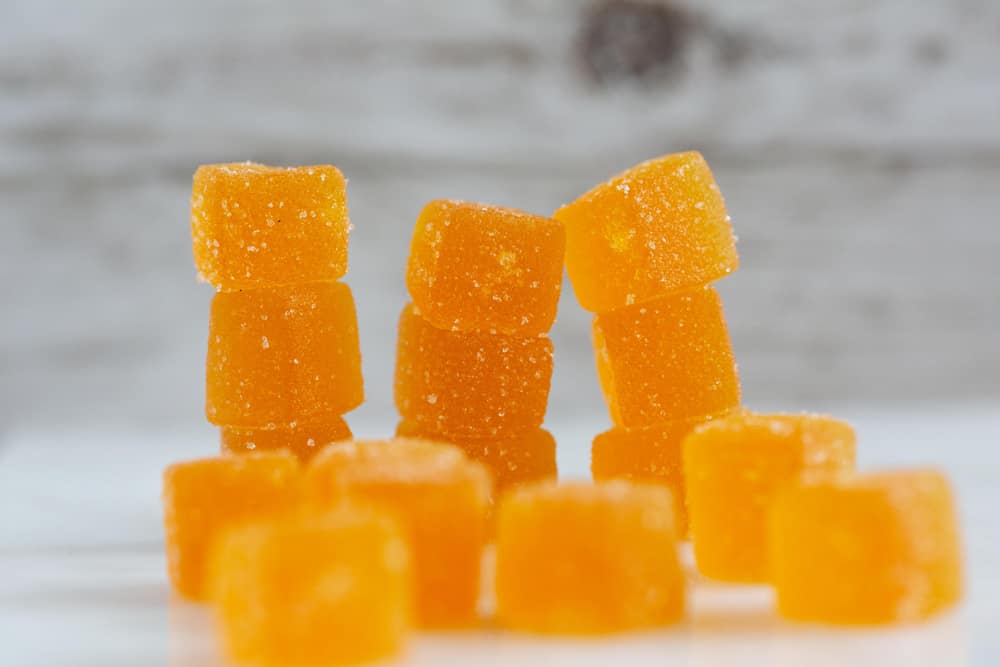 Claims
Hilo Gummies Claims
Hilo Nutrition Inc claims that its products are gluten-free. They also say their supplements contain scientifically proven ingredients with no artificial flavors. Further, the gummies claim to be conveniently simple to use, portable, and very tasty.
The gummies are 100% manufactured in the United States.
Ingredients
Hilo Gummies Ingredients
The ingredients in Hilo Gummies depend on which product you choose:
Pre-Workout Gummies: Cognizin, Caffeine, Theanine, beta-alanine, Sugar, Water, Citric Acid, Malic Acid, Locust Bean Gum, Acesulfame Potassium, and Ethyl Cellulose
Sleep Recovery Gummies: Chamomile, Organic Tapioca Syrup, Malic Acid, Natural Flavor, Montmorency Whole Cherry, Coconut Oil Citric Acid, Phosphatidylserine, Melatonin, Water, Pectin, Carnuba Wax, and Organic Sugar.
Muscle Builder Gummies: Tapioca Syrup, B-hydroxy-B-methyl butyrate (HMB), Malic Acid, Locust Bean Gum, Acesulfame Potassium, Bacillus coagulans GBI-30 6086, Citric Acid, and Surculose.
Nitro Pump Gummies: Potassium Nitrate, Locust Bean Gum, Tapioca Syrup, Beet Root Extract, Malic Acid, Sucralose, Agar, water, and sugar.
Gametime Gummies: Cognizin CDP-Choline, Tapioca Syrup, Caffeine anhydrous, Citric Acid, Locust Bean Gum, Malic Acid, Acesulfame Potassium, Tapioca Starch, L-theanine, Sugar, and Water.
Do Hilo Gummies Work?
According to Hilo Nutrition Inc., its pre-workout gummies can enhance focus, energy, and endurance because of the presence of caffeine and beta-alanine.
Caffeine is known to increase energy levels because of its nature as a stimulant. Research on beta-alanine and published in Medicine & Science and Sports & Exercise also indicates that supplementation with this product increases intramuscular carnosine content, resulting in an improvement in muscle buffer power, a delay in muscular exhaustion, and a faster recovery after high-intensity exercise.
The main ingredients in the sleep recovery gummies are Chamomile (10mg), Melatonin (2.5mg), and Phosphatidylserine (2.5mg).
Melatonin is a hormone produced naturally in the brain and helps with the timing of the circadian rhythms. Supplementation of this hormone can help with anxiety and sleep problems, according to the National Center for Complementary and Integrative Health.
Phosphatidylserine (PtdSer) and chamomile, on the other hand, have been proven to play a significant role in tissue response to inflammation, thus aiding in muscle repair after intensive exercise, according to Sports Medicine.
The Gametime gummies contain the coignizin (CDP Choline) compound, which plays an important role in cognitive development. Although it's naturally found in foods such as eggs, milk, salmon, research indicates that some people may need supplementation to enhance their cognitive and physical performance, according to Clinical Interventions in Aging.
In the Nitro pump gummies, the potassium nitrate and beetroot extract are the most significant ingredients and make these Hilo gummies effective. Based on research published in The American Journal of Clinical Nutrition, nitrates and nitrites enhance oxygen delivery to electrically excitable muscle tissues as it's significant in maintaining the intracellular osmotic potential of some tissues, thus improving stamina and endurance.
This compound is also abundant in fruits and vegetables such as beetroot, turnips, carrots garlic, all of which are deemed to be of health significance. In fact, a recent randomized study published in the Journal of Nutrition and Metabolism indicated the cardiovascular benefits of nitrate-rich fruit and vegetable supplements.
The beta-hydroxy beta-methylbutyrate (HMB) in the Muscle Builder gummies can not be ignored. This is one of the latest supplements for muscle gain and lean body mass.
It's claimed to prevent the breakdown of proteins and muscle injury during rigorous activities, according to Sports Medicine. This is contrary to the common anabolic hormones, which act by activating muscle hypertrophy.
Weight Loss
Hilo Gummies and Weight Loss
The primary focus of the Hilo Gummies is to aid in sleep and boost users before a workout. They are also used to aid in fat burning and increase energy levels.
According to Hilo Nutrition Inc, the pre-workout gummies may support weight loss. This is because the blend contains caffeine and beta-alanine enhances muscle endurance.
Side Effects
Hilo Gummies Side Effects
According to some customer reviews, one notable side effect is a tingling sensation in some people due to the presence of beta-alanine in the pre-workout gummies. Additionally, some online Hilo gummies reviews indicate that the product has a bad taste.
How to Use Hilo Gummies
For the Hilo pre-workout Gummies, take two servings per day. Consume each serving 15-30 minutes before starting your workout or any intense activity. Do not use if you're sensitive to caffeine, are nursing, or have a medical condition.
For the Hilo Sleep Recovery Gummies, take 1 to 2 servings before going to sleep. Again, avoid these gummies if you're under 18, are sensitive to caffeine, pregnant, or nursing. Also, consult your doctor if you have an underlying medical condition.
For the Hilo Muscle Builder Gummies, consume one serving twice a day. Pregnant mothers, as well as individuals with underlying medical conditions, should seek medical advice before trying these gummies.
For the Hilo Nitro Pump gummies, take 1 to 2 servings before a workout or daily as a way of enhancing your blood flow.
For the Hilo Gametime Gummies, take two servings before the game. Also, take it daily to optimize the effects of cognizin.
Cost and Where to Buy
The cost of Hilo gummies can range from $15 to $30 depending on the number of gummies in the package you choose to purchase, with each count costing $2 on average across most retailers.
You can make a purchase from the company website and enjoy free shipping and a 30-day money-back guarantee, as well as other discounts the company claims to offer. Alternatively, you can secure your gummies from online retailers such as amazon, target, Walmart, The Vitamin Shoppe, Shape.com, and more.
Pros and Cons
Pros and Cons
Pros
There is a money-back guarantee from the manufacturer.
The key ingredients are listed clearly.
Cons
There is a lack of documented research on the effectiveness of the gummies.
The gummies seem to have mixed reviews.
Some individuals complained that Hilo Gummies did not have good taste.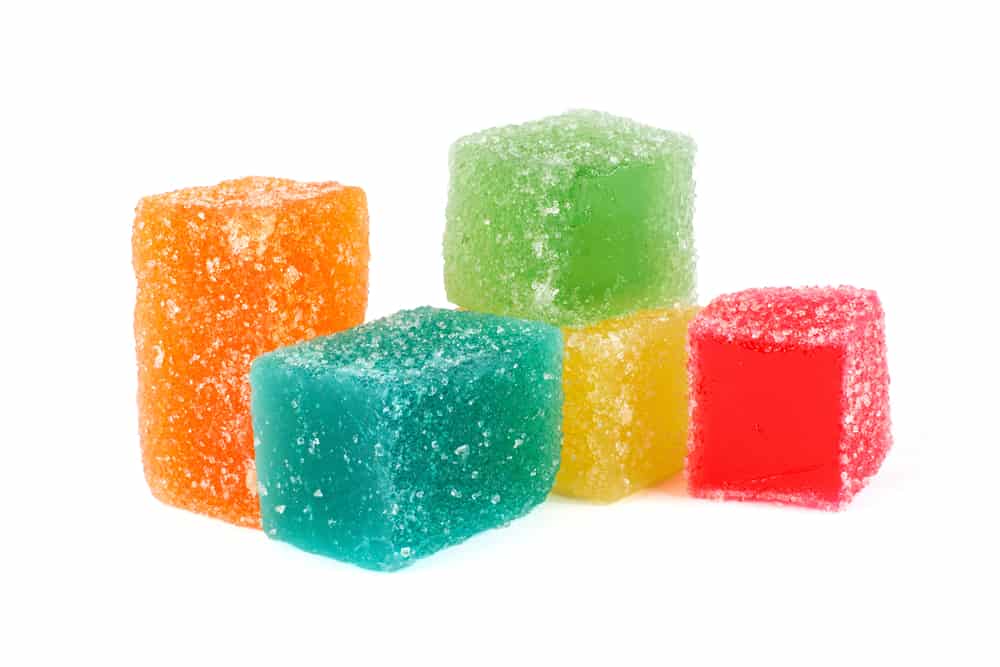 Bottom Line
Bottom Line on Hilo Gummies Results
Although Hilo Gummies seem to be a yummy supplement for some users, others complain that the food doesn't have good taste. Some of the ingredients in the formula have been shown to improve exercise performance and help individuals with sleep, but there isn't mich evidence the gummies can help users lose weight.
Overall, these gummies have mixed reviews. Though they may be a good supplement for some, most other individuals want a clinically researched option that can help individuals make healthier lifestyle choices, like Noom.
Noom is one of the best clinically-researched weight-loss systems available. Through educational lessons, 1:1 sessions with a personal coach, personalized meal plans, and exercise tracking, this program helps users lose weight and make better decisions in the long run that will keep the pounds off. If you are ready to give this program a try for yourself, make sure to check out their free trial offer, available for a limited time only!
Learn More About Noom »