Hydroxycut Gummies Review

- 15 Things You Need to Know
Hydroxycut Gummies is a candy that has been designed for people who are trying to lose weight but still want to satisfy their sweet tooth. This product claims to help suppress appetite and even give you the ability to eat sweets. Hydroxycut also claims to be "America's #1 Selling Weight Loss Supplement Brand," but based on sales data from mass retailers, this claim is untrue. What other claims about Hydroxycut supplements are false, we wonder?
Our research team conducted a thorough investigation of the ingredients used to produce Hydroxycut Gummies in order to give you the facts you need to know before eating these sweets. Learn more about what we found out below.
Hydroxycut Gummies can be purchased through their Official Site.
Overview
What is Hydroxycut Gummies?
Hydroxycut Gummies is a popular appetite suppressant and weight loss supplement based on green coffee bean extract, which is its key ingredient. To understand the product, you must first understand the Hydroxycut Gummies ingredients. The key active ingredient is an extract taken from the green (unroasted) Robusta coffee bean. As you will learn while reading this article, the caffeine contained in the green coffee bean is the "star" ingredient. Let's take a look at the science behind this coffee bean.
Phytomedicine – When 13 articles and 16 randomized trials were reviewed, researchers found that green coffee bean does improve "obesity indices." Especially in people with a body mass index over 25.
Research in Pharmaceutical Sciences – There's also evidence that the effect of green coffee bean may be improved if partnered with regular exercise.
Nutrition, Metabolism and CD – Plus, it looks like the unroasted coffee bean can help reduce cholesterol.
Hydroxycut Gummies Competitors
The Company Behind Hydroxycut Gummies
Hydroxycut Gummies are made by Iovate Health Sciences, Inc.  The company was incorporated in 2003 and is based in Blasdell, New York. Iovate Health Sciences USA Inc. operates as a subsidiary of Iovate Health Sciences, Inc.
MuscleTech is a brand of sports nutrition supplements and bodybuilding supplements, marketed by Iovate Health Sciences Inc., which includes Hydroxycut.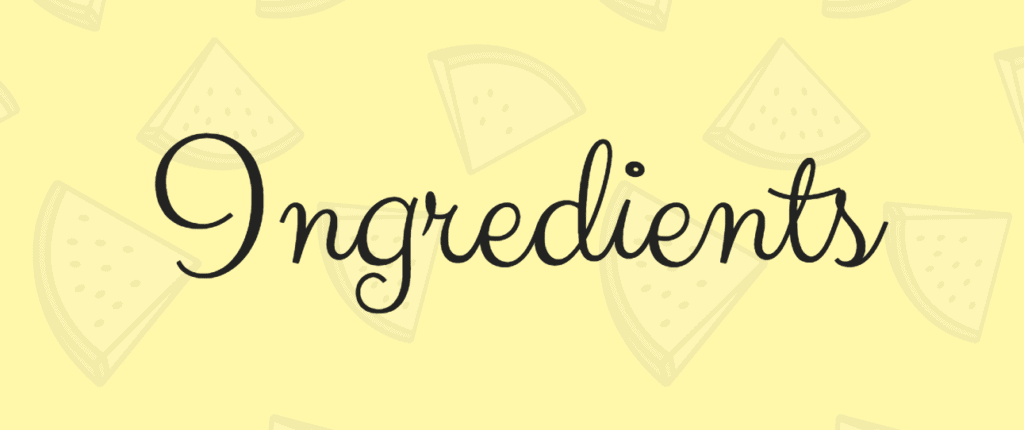 Scroll below for one of the best products we've seen over the last year.
Ingredients
Hydroxycut Gummies Ingredients
Hydroxycut Gummies offer a few ingredients. But, the ones they do offer are backed by research and shown to work.
Robusta Coffee Extract
Robusta Coffee Extract (C. canephora robusta) yields more and contains approximately 2.7% caffeine compared to Arabica beans, which hold only 1.5% caffeine.
While the nutrient footprint of the coffee bean is massive, with over 1000 compounds present, the ones most studied for human health benefits are caffeine and chlorogenic acid.
Chlorogenic acid
Chlorogenic acid (CGA) is a polyphenol, a phytochemical compound with multiple phenolic hydroxyl groups, known to have antioxidant effects. This is supplied from the robusta coffee extract.
Caffeoylquinic acid
Caffeoylquinic acid (CQA) is an ester, or blend, of CGA and caffeine, and it comes from the robusta coffee extract in the formula. This bioactive nutrient has multiple health benefits, including antioxidant and antibacterial.
Other Ingredients
The Hydroxycut Gummies contain a lot of other ingredients. Some of the components in the formula include:
Sodium
Folic Acid
Riboflavin
Niacin
Nutrition Facts
Hydroxycut Gummies Nutrition Facts
The nutritional panel on the label displays the details for the percentage of daily values on the three gummies serving size.  Now, if our math is correct here, the dosage recommended would require a consumer to double everything on this chart below – because before the two largest meals of the day equals six gummies.
Registering only 30 calories per serving (10 each gummy) is good news, as is the 200% DV for Thiamin-Riboflavin-Folic acid and Pantothenic acid.  When you factor in the addition of the B Vitamins: 59% of Vitamin B6 and 83% of recommended Vitamin B12 (boost energy level bonus), combined with the low sodium, it makes these appear loaded with all the good healthy nutrients the body needs daily.
They have natural fruit flavors from the maqui berry juice and Lo Han fruit concentrates, plus use no gelatin to form the gummies.
On the downside would be that sugar is listed first in the "other ingredients" listing, followed by corn syrup (sugar again), pectin (more sugar), and 200mg of Robusta coffee extract (caffeine).
What Does Hydroxycut Gummies Do?
The most sought-after result is weight loss. Research states chlorogenic acid may help boost metabolic rate.
Caffeine is another substance present in green coffee bean extract, which can affect metabolism.
If seeking the scientifically researched data, one often referenced study indicated that obese caffeine drinkers burned as much as 89 calories in 12 hours. At that rate, a person would burn off nearly 1 pound of fat every 20 days without physical effort.
Does Hydroxycut Gummies Work?
In a 2010 research article published in Gastroenterology Research and Practice, clinical trials on humans sought to determine the efficacy of green coffee extract on weight-loss.
While the article makes it clear that caffeine has a thermogenic effect on the human body, and therefore increases metabolism and burns fat, research has not been conclusive that Hydroxycut Gummies appetite suppressant effect offers anything more than a placebo effect.
Iovate Health Sciences claim to sell around 1 million weight loss products every year, but our research team was not able to uncover any documentation verifying such high volume numbers.
To avoid any issues with the caffeine, the company does offer a decaffeinated version called "Pro Clinical 99% Caffeine Free" caplet form and only recommends a dosage of 2 per day.
The rate of the energy boost, the rate of metabolism increases, and weight loss data have yet to yield any study on the decaf version of Hydroxycut.
Side Effects
Hydroxycut Gummies Side Effects
Those using Hydroxycut Gummies may lose weight safely – hence a positive side effect. If you're sensitive to caffeine, check with your doctor before using any dietary supplement containing caffeine or caffeine-related ingredients.
Cost
What is the Hydroxycut Gummies Cost?
The cost of Hydroxycut Gummies is around $19.99 per bottle on the official website and at Amazon. At Walgreens, the product costs $20.99, while it costs $27.99 at CVS.
On Walmart, a bottle of the gummies costs $20.
Directions
Hydroxycut Gummies Directions
You'll take three Hydroxycut gummies 30-60 minutes before eating a large meal, twice daily. That is a total of 6 gummies per day. It's recommended not to use more than the suggested serving.
Additionally, Hydroxycut suggests you use the gummies for a minimum of 60 days, along with a healthy diet and exercise for maximum effects.
Results
Hydroxycut Gummies Results
This product works best when combined with a healthy, balanced diet and daily exercise. It is suggested to give the product at least 60 days for maximum weight loss.
The manufacturer states that the science behind the blending of ingredients is backed by two scientific studies supporting its claims to noticeable effectiveness.
Subjects taking the key ingredient in Hydroxycut (C. canephora robusta) for 60 days lost an average of 10.95 lbs. versus the placebo group, which lost an average of 5.40 lbs. Both groups followed a low-calorie diet. In a separate 8-week study, subjects taking C. canephora robusta lost an average of 3.7 lbs. versus the placebo group, which lost 1.25 lbs.
Is Hydroxycut Gummies an Appetite Suppressant or Fat-Burner?
Chlorogenic acid is believed by some researchers to be a natural appetite suppressant. It is further found to be a natural fat blocker. That is, it prevents the absorption of fat into the blood and passes it through the digestive system rather than stores it in the body tissues, based on a few studies.
Hydroxycut Gummies Weight Loss
Hydroxycut Gummies give an extra energy boost, possibly due to the caffeine content.
Benefits
Hydroxycut Gummies Benefits
Claimed benefits of Hydroxycut Gummies include:
Weight loss
Appetite suppression
What Users Are Saying
What Users Are Saying
"I really liked this product it's very easy to take and really works."
"Tastes like you're licking a dead fish. Gross. Trashed the whole bottle."
"I don't know what they have in these pills, but everytime I eat them, it makes me pass out for two hours and feel ridiculously tired for the rest of the day. What is in these things? Ambian?"
Bottom Line
The Bottom Line on Hydroxycut Gummies
Alright ladies and gentlemen, will Hydroxycut Gummies help you lose weight? Well, we like that we found some positive reviews and that it's readily available, but the fact that coffee is the main ingredient leaves us hesitant about giving it the thumbs up. We're also concerned about this one because some dieters report taste issues and it is not as effective as some would like it to be.
We know how important it is to live a healthy lifestyle, but making changes to your eating behaviors can be difficult. Thankfully, a clinically-proven system exists to help.
Noom is one of the best weight loss apps we have ever seen. With personalized meal plans, exercise tracking, tons of clinical backing, and more, Noom allows users to make healthier choices without restrictive eating, all within the ease of an app.
Plus, Dietspotlight readers can get a free trial offer of Noom. This is a limited time offer, though, so make sure to check it out before it's too late!
Learn More About Noom »