Hydroxycut Gummies Review

- 13 Things You Need to Know
Hydroxycut Gummies – imagine getting multivitamins and weight loss supplements together in a gummy. Hydroxycut provides just such a combination. The supplements come in many forms, with carefully selected ingredients to promote a healthy lifestyle, according to the company. One such ingredient is C. canephora robusta, a green coffee extract that may aid in weight loss. 
What our research team wants to know is: Do Hydroxycut Gummies work? What are Hydroxycut Gummies side effects, and what is Hydroxycut Gummies dosage? Check out those answers and more.
Hydroxycut Gummies can be purchased through their Official Site.
Overview
What are Hydroxycut Gummies?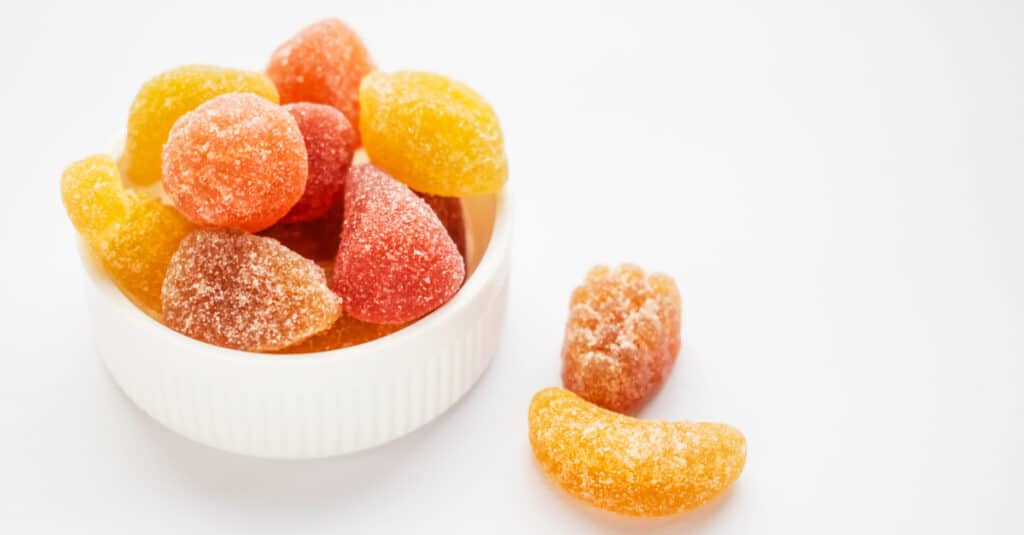 Hydroxycut is a highly marketed supplement company. It is available in various configurations to offer dieters options, such as:
Nutritional supplements that contain extra vitamins and minerals

Dietary supplements with energy-boosting ingredients, such as caffeine
Hydroxycut Gummies are a two-in-one supplement that contains multivitamins and weight loss ingredients. This gummy contains 15 essential vitamins and minerals, including vitamin D and a complex of B vitamins. But, do Hydroxycut Gummies work?
LiverTox

– Hydroxycut has been on the medical research stage since it contained ephedra. Reports of liver problems were thought to be associated with that ingredient. However, in 2004 when ephedra was removed, additional cases of liver issues continued being reported. 

Gastroenterology Research and Practice

– The primary ingredient in Hydroxycut Gummies is green coffee extract (GCE). Research shows it may help with weight loss, but authors warn the effect is small and not enough research has been completed to ensure safety of GCE supplements.

Coffee in Health and Disease Prevention

– Green coffee extract contains a strong antioxidant in chlorogenic acid. However, research shows that the human digestive system only absorbs ⅓ of what's consumed, or in the case of a supplement, of what's claimed on the label.
Hydroxycut Gummies Competitors
Company
Who Makes Hydroxycut Gummies?
In the supplement market, Hydroxycut is not a new brand. Every year, the company sells around 1 million weight loss supplements, according to claims. The Hydroxycut line was created and manufactured by MuscleTech and a few working with related companies. One of those companies was Iovate Health Sciences, which later acquired Hydroxycut. Now, Xiwang Foodstuffs Company Ltd. owns Iovate.
Customer Service
To contact customer service, use the online contact form on the Hydroxycut website or email shop@hydroxycut.com.
Other Products From Hydroxycut
Hydroxycut is available in various forms, including drink mixes, capsules, and gummies. Products include:
Hydroxycut Hardcore Elite Sport

Hydroxycut Hardcore CLA Elite

Pro Clinical Hydroxycut

Pro Clinical Hydroxycut Non-Stimulant

Hydroxycut Max! for Women

Hydroxycut Black

Cut Energy

Hydroxycut Ultra Lean

Hydroxycut HD
Scroll below for one of the best products we've seen over the last year.
Claims
Hydroxycut Gummies Claims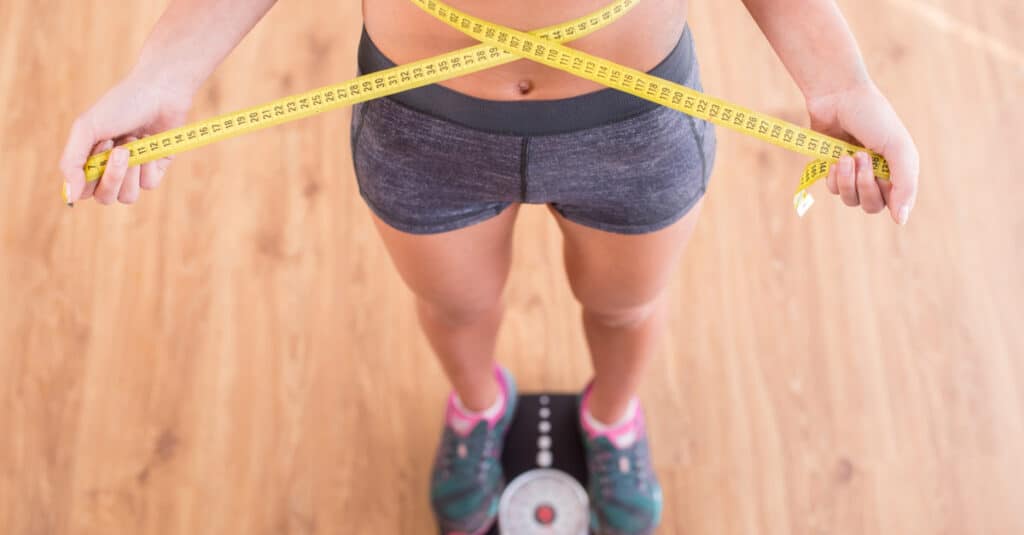 Hydroxycut Gummies are developed to help men and women lose weight. It claims to supply 17% of your daily value of vitamin D while containing 15 additional vitamins and minerals. The company also says the flavor is "delicious."
Ingredients
Hydroxycut Gummies Ingredients
Hydroxycut Gummies ingredients include:
C. canephora robusta

Biotin

Thiamine

Vitamin D

Vitamin K

Selenium

Zinc
Benefits
Do Hydroxycut Gummies Work? Hydroxycut Gummies Benefits
What do researchers and scientists have to say about some of the ingredients in Hydroxycut Gummies?
Canephora Robusta
Hydroxycut's key ingredient is C. canephora robusta, a premium green coffee extract (GCE) that has not been roasted, so it contains a high level of chlorogenic acid. There are numerous studies explaining and denouncing claims about GCE. 
The journal Phytomedicine shares that taking GCE can help reduce body mass index, but without impacting body weight or waist circumference (WC). So, the ingredients didn't help people lose weight or reduce WC. 
British Journal of Nutrition research found that GCE may help reduce appetite and abdominal obesity. 
Complementary Therapies in Medicine falls inline with the other two studies. In this case, researchers found, "Green coffee supplementation leads to a significant reducing effect on body weight, BMI and waist circumference."
Vitamin D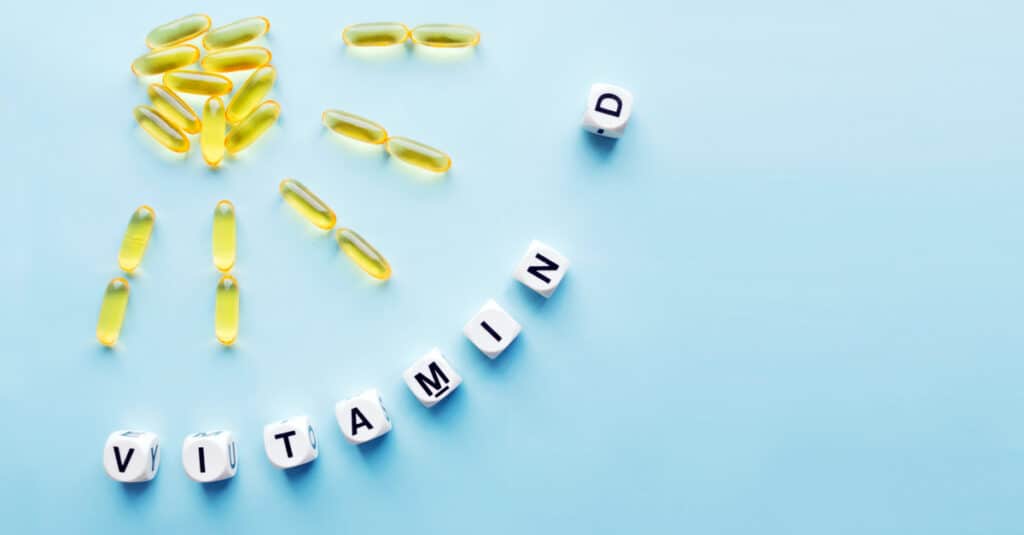 Vitamin D boosts the internal absorption of calcium, magnesium, and phosphate, according to Calcified Tissue International. The supplement can help prevent common health problems such as rickets, bone pain, osteoporosis, and muscle weakness.
Biotin
Biotin belongs to the B vitamin family. This substance is vital for the metabolism of amino acids, fat, and carbohydrates. It also plays a role in converting nutrients into energy, based on information from the Office of Dietary Supplements.
Pantothenic Acid
Pantothenic acid, a member of the B group, provides support for necessary bodily functions by using dietary fats, carbohydrates, and proteins, says Present Knowledge in Nutrition.
Thiamine
Thiamine converts carbs into energy for the brain and nervous system. According to Annals of the New York Academy of Sciences, thiamine supports nerve signal sending and muscle contraction for faster reflexes and response times.
Weight Loss
Hydroxycut Gummies and Weight Loss
Hydroxycut Gummies claim the product can help with weight loss. It does so with the help of its star ingredient C. canephora robusta. 
As the research we've shared shows, there are benefits to taking green coffee bean extract including a possible reduction in appetite, weight and waist circumference. 
Side Effects
Hydroxycut Gummies Side Effects
The gummies don't use caffeine to spark metabolism, energy or weight loss. Although, according to MedlinePlus.gov, it contains a small amount of caffeine naturally. The only real ingredient that could cause side effects is the green coffee extract. 
Side effects could include:
Irregular or increased heart rate

Headache

Upset stomach

Agitation
How to Use
How to Use Hydroxycut Gummies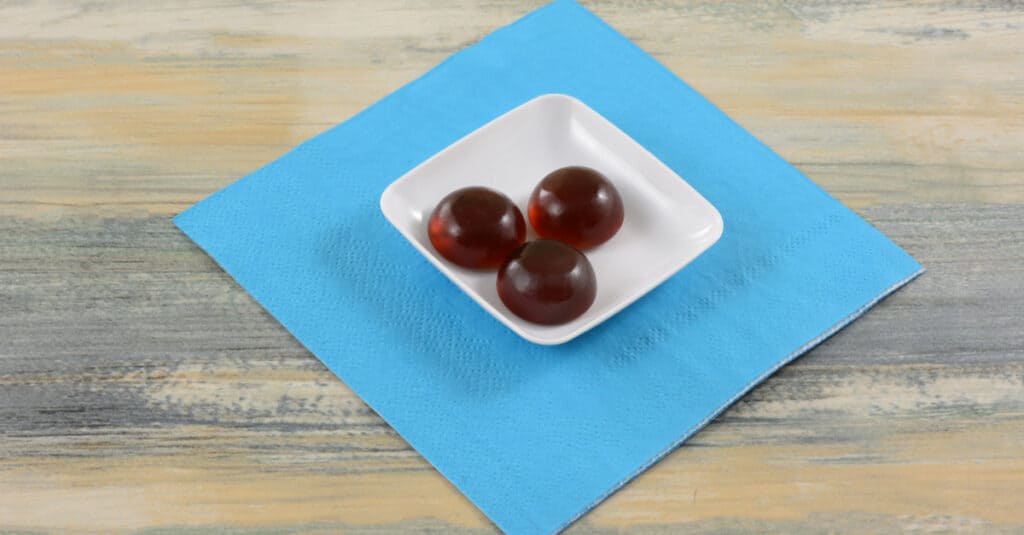 Understanding the Hydroxycut Gummies dosages and when to take them are essential when choosing a Hydroxycut supplement. According to the official website, take three gummies (one serving) twice daily between ½ hour to an hour before eating your two largest meals. The maximum daily intake should not exceed six gummies in 24 hours.
You're supposed to use the gummies for at least 60 days or eight weeks. MedlinePlus claims green coffee extract is only safe when taken for 12 weeks or fewer. 
Where to Buy
Cost and Where to Buy
Hydroxycut Gummies sell on the official website for $19.99. It is available in many stores and supermarkets, such as Walmart, Walgreens, Amazon, CVS, Vitamin Shoppe and Target.
Discounts
Hydroxycut Gummies Coupon, Discount, and Promo Codes
Coupons, discounts and promo codes for Hydroxycut Gummies will vary with time. We've seen BOGO (buy one get one) sales and Buy 2 Get 1 Free promotions on the Hydroxycut website.
Pros and Cons
Pros and Cons
With any product, there will be pros and cons. 
Pros
Caffeine properties make it a stimulant

Shown in research to help reduce weight, BMI and waist circumference

Mild side effects

Natural ingredients

Multi-vitamin and weight loss supplement (two-in-one gummy)

Convenient gummy form

Hydroxycut is an established brand
Cons
Reports of damage to the liver have been linked to Hydroxycut products

This supplement contains no ingredients that suppress appetite
What Users Are Saying
What Users Are Saying
"Great flavor. And the fact they're GUMMIES is a bonus. My favorite of all the HydroxyCut products I have used."
"They work. I lost 100 pounds with them but hit a rough patch and gained it all back but they do work."
"Taste wasn't very good. Just made me want to eat something afterward to get the bad taste out of my mouth. I really don't think it made any sort of difference. Everyone is different I guess so maybe it will work for you."
Bottom Line
Bottom Line on Hydroxycut Gummies Results
Every time we review a Hydroxycut product we face the fact that people using the line have come down with liver problems that were serious and required hospitalization. While there's no clear link to green coffee extract, the fact remains that it's happened. In the case of Hydroxycut Gummies, the pros clearly outweigh the cons, but we suggest checking with your healthcare provider about taking the supplement before starting to ensure it's safe for you. 
We like to think the era of weight loss supplements is fading into lifestyle changes that last a lifetime. Programs like Noom require no pills or drinks or fat burners – they only require change. Users are guided through that change by personal coaches and a dedicated support group of people just like them. 
Don't take our word for it, check out Noom for a limited time free trial offer.
Learn More About Noom »