Instant Knockout Review

- 15 Things You Need to Know
Instant Knockout is a fat-burning supplement containing "9 proven fat-burning ingredients" helping you "burn your body fat just like the professionals." We know for a fact that not all ingredients in the formula help burn fat.
However, our research team wanted to give you the facts, so we focused on the benefits of the ingredients, potential side effects, and any relevant research supporting the claims. Then, we gathered the points to give you the bottom line.
Instant Knockout can be purchased through their Official Site.
Instant Knockout Video Review
Overview
What is Instant Knockout?
Instant Knockout, now called Instant Knockout Cut is a fat burner designed to help athletes, specifically boxers and mixed martial arts (MMA) fighters, shed weight quickly and safely.
MMA fighters Diego Sanchez (winner of The Ultimate Fighter Season 1) and John Dodson both use Instant Knockout.
Sanchez used Instant Knockout to cut down to 145lbs, and, after five weeks, he got rid of 25lbs. The company suggests the nutritional supplement can boost metabolic rate and curb appetite, but what does science say?
Nutrients – Green tea has been well-researched and shown to improve weight loss through various pathways, including the effect of EGCG on metabolism. However, we also find it important that there's evidence it can also help prevent some health issues associated with obesity.
Psychopharmacology – While most people believe you have to take a large dose of caffeine all at once to see results, research shows that smaller amounts taken throughout the day are just as sufficient. And that could mean a reduced risk of side effects associated with stimulants like caffeine.
Nutrition – As for glucomannan – the water-soluble fiber may help with a small amount of weight loss, but not BMI.
Instant Knockout Competitors
Instant Knockout Manufacturer
Instant Knockout Cut fat burner is developed by Roar Ambition, a London-based supplement company. They also sell Instant Knockout Complete, "a 100% nutritionally complete meal replacement shake that's convenient, nutritious and delicious and developed to work alongside Instant Knockout Cut", as per the official website. You can contact the company using the contact form on their website. There is no phone number to reach a dedicated customer service department.
Parker said: "One of the main things we've learned is that quality always wins over quantity. Our customers are mainly men aged 21-30, and educated – they are seeking out the latest ingredients and the best formulas. They are not brand loyal; they will research and shop around to get the best products.
"We specialize in burning fat and supporting testosterone – the two key areas that men are most concerned about, to allow them to build muscle and stay lean. We could have expanded our range but playing to our strength allowed us to create two really strong products. We're always consulting with athletes and nutritionists and looking at the latest research to ensure we're using the best ingredients. Our formulas are updated every six – 12 months."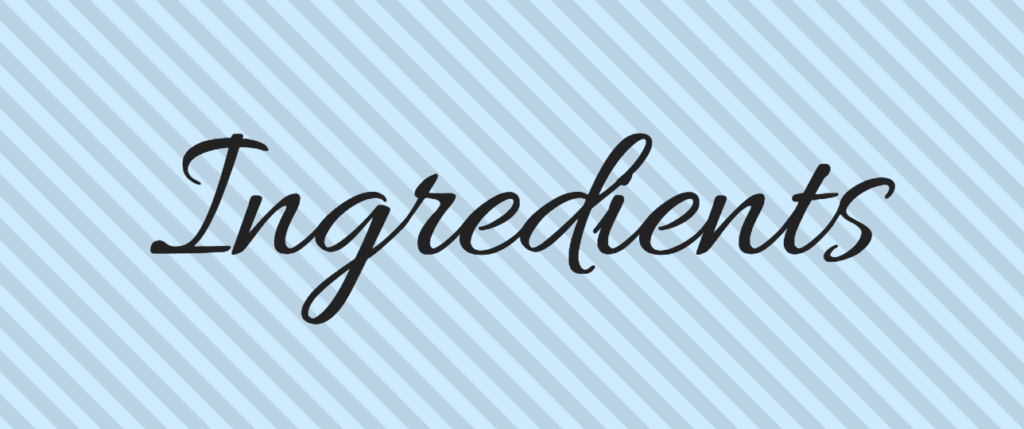 Scroll below for one of the best products we've seen over the last year.
Ingredients
Instant Knockout Ingredients
Instant Knockout fat burner contains nine ingredients, but we focused on what the company states are the Core Ingredients.
Green Tea Extract
Green tea extract benefits are well documented. A research study published in the European Journal of Clinical Nutrition gauged the effect of green tea extract on mice with high-fat diets. Researchers observed mice who used green tea extract showed a 27.1% body mass reduction and a 36.6% reduction in abdominal fat. The mice that did not take the green tea extract did not have the same effect.
Cayenne Pepper
It's another ingredient that's become trendy in recent years among individuals trying to lose weight. Cayenne pepper contains capsaicin; the active component in chili peppers. According to the journal Open Heart, "capsaicin may have important potential for promoting vascular and metabolic health."
Glucomannan
Glucomannan is dietary fiber. BMJ Open suggests glucomannan may curb hunger and promote satiety.
Additional Instant Knockout Ingredients
Additional Instant Knockout ingredients include:
Vitamin D3
Vitamin B6
Vitamin B12
Caffeine Anhydrous
L-Theanine
Thermogenics
What are Thermogenic Supplements?
Thermogenics is a word that you have likely heard if you have researched supplements. The word thermogenesis itself means "tending to produce heat." This is precisely what they do; they increase heat through metabolic stimulation.
Weightlifters use thermogenic supplements to increase metabolism, which increases energy expenditure.
As with any supplement, thermogenic efficacy and safety vary from person to person and supplement to supplement. Before you begin the use of any supplement, it is a good idea to consult your doctor. Instant Knockout is a supplement that attempts to put these thermogenic principles into action.
Nutrition Facts
Instant Knockout Nutrition Facts
Full disclosure is essential in the supplement business. Many frauds on the market try to convince health-conscious people that their formula is the best. Everyone should be aware of and accurately informed about what they are putting into their body.
We outlined what is in the Instant Knockout fat burner above, but it is also essential to know how much each ingredient is present. This helps educated consumers research to make an informed decision.
Vitamin D3 45mcg
Vitamin B6 5mg
Vitamin B12 10mcg
Glucomannan 1800mg
Green Tea Extract 500mg
Caffeine Anhydrous 300mg
L-Theanine 100mg
Cayenne Pepper 100mg
Black Pepper Extract 10mg
Suggested Use
The packaging states that you should take one capsule four times per day with meals to reach optimum performance. Take the pills with water and do not exceed four capsules per day.
Precautions
Like every nutritional supplement, you should use Instant Knockout responsibly. You should never take more than four capsules per day. We recommend a physician consultation before beginning any training or supplement regimen.
Instant Knockout for Women
The company is eager to say that the product isn't intended just for men, despite the masculine marketing: "OK, so you could be forgiven for thinking Instant Knockout is a guys-only formula. But it's not."
"It's a highly-powerful fat burner, plain and simple and it doesn't matter if you're male or female, it's designed to help you get rid of your unsightly, unwanted fat."
What Can You Expect From Instant Knockout?
Instant Knockout's formula can help you lose weight and obtain the muscle definition that you desire. It seeks to achieve this goal by increasing metabolism.
Human bodies are always burning energy throughout the day. Instant Knockout fat burner can allegedly help you burn fat during everyday activities and more when exercising.
The Role of Exercise
Of course, taking a supplement by itself is never enough. The role of diet and exercise is vital. Instant Knockout offers a workout plan for people who don't have access to the gym or special equipment. The Instant Knockout website offers some different workout guides for whatever your needs might be.
Instant Knockout guides include:
Ultimate Fat Burning Guide: Part 1
7 Day Workout Plan to Get Ripped
Good Active Rest & Recovery Exercises Between Sets
Greg Jackson Self Defense Training
Greg Jackson: Good MMA Warm-Up Drills & Exercises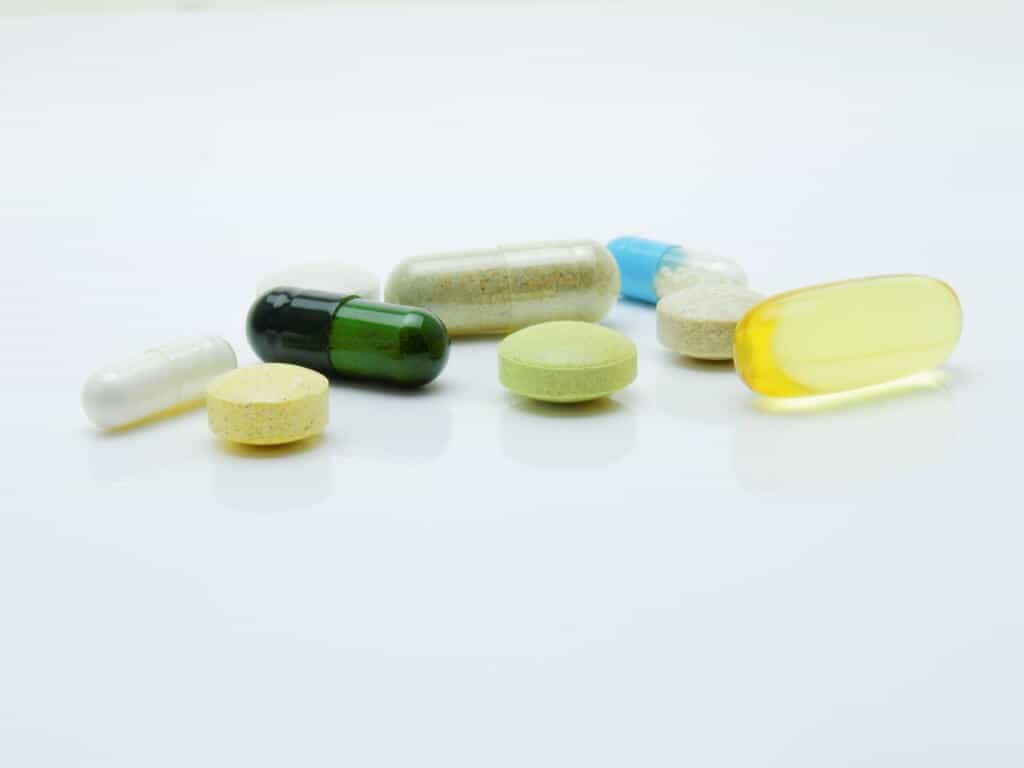 Can You Use Other Supplements with Instant Knockout?
According to the official Instant Knockout website, it's OK to stack most other supplements with Instant Knockout. However, because Instant Knockout already contains 300mg of caffeine per day, the company recommends avoiding other supplements containing stimulants:
"Too much caffeine can lead to several side effects such as jitters, headaches, nausea, and other problems. To avoid discomfort, we don't recommend other supplements that contain stimulants to be taken with Instant Knockout."
Instant Knockout Dos and Don'ts
Dos
Stay on schedule
Don't neglect exercise and a good diet
Use for a couple of months
Don'ts
Take late at night
Use Instant Knockout with other supplements containing stimulants
Pros & Cons
Instant Knockout Fat Burner Pros and Cons
Pros
Good-quality ingredients.
If you think the product is not for you, they accept returns.
Cons
High levels of caffeine so should not be combined with other sources of the stimulant.
Caffeine could adversely affect people who are sensitive to it.
Some mild side effects have been reported, but these are unlikely.
Can only buy it from the manufacturer website or second-hand from eBay, which would be more expensive.
Not the most affordable product.
Daily dosing (4x a day) could be a lot to keep track of.
Not for vegans or vegetarians as it contains gelatin.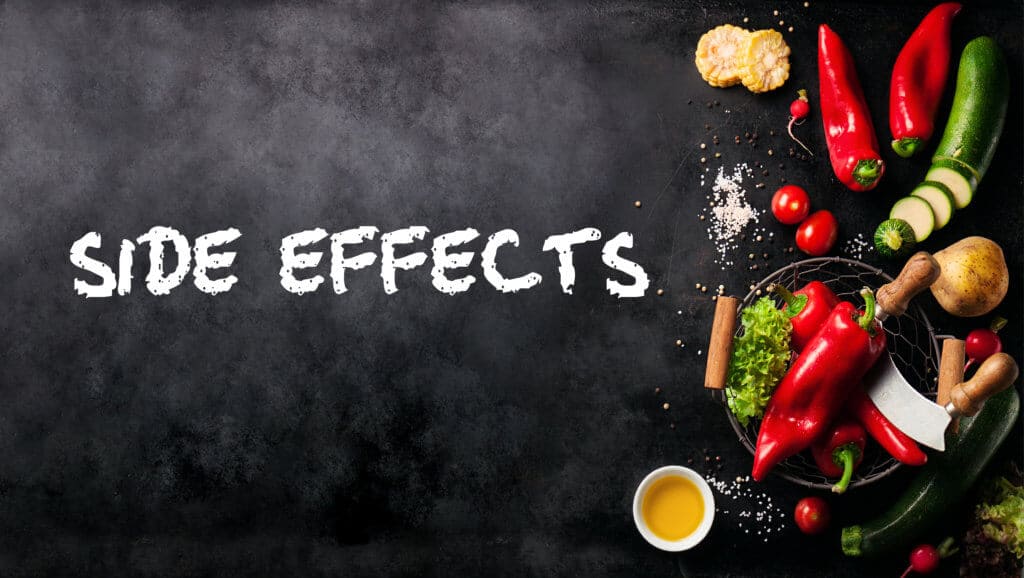 Side Effects
Instant Knockout Side Effects
Great, fat-burning results do not mean as much if the supplement produces unwanted side effects. Instant Knockout uses all-natural ingredients. However, it is essential to know that even all-natural ingredients can create adverse side effects.
Instant Knockout users have identified some side effects, including:
Insomnia
Irritability
Headaches
Drowsiness
As always, it is advisable to consult a doctor before taking any supplements.
Cost
How Much Does Instant Knockout Cost?
Instant Knockout prices are:
One bottle (one month supply): $65
Two bottles (two month supply): $130
Three bottles (four-month supply): $195
They accept returns for products that are unused, unopened, still sealed with the packaging undamaged.
Where to Buy Instant Knockout Fat Burner
While many official retailers don't stock Instant Knockout, the official website offers free delivery when you order three bottles (plus a bottle for free!), or free delivery to the USA and the UK if you order two bottles.
What Users Are Saying
What Users Are Saying
"I lost 5 lbs really fast once I started taking this, but my weight got stuck after that. Also keeping up with the schedule, 3-4 pills a day an hour before eating was a bit difficult since I'm busy and don't know exactly when I'm gonna eat sometimes. Also despite the high caffeine content it gave me no energy. It did help me lose a little though so I guess it's a good booster!"
"It is not effective, simply doesn't work. If you put yourself in a caloric deficit, you will have the same result with or without this product. You won't lose more weight because of this but you will lose good money for sure. Appetite-wise, it is the same. Also, some days it makes me feel a bit sick. It was like something was burning my stomach."
"Definitely gives me more energy and helps suppress appetite."
Bottom Line
The Bottom Line on Instant Knockout
So, does Instant Knockout have you throwing in the towel on your weight-loss goals? Well, we like that we found some favorable customer comments and that the supplement contains a few natural ingredients, but we have concerns due to the lack of published clinical research supporting the claims. We're also hesitant because of consumer reports regarding negative side effects and inefficiency.
We're all for moving toward a healthier life and we know that means living at your healthy weight. However, we also making lifestyle changes can be difficult, but that's where a clinically-proven program comes into play.
Among the best weight-loss apps we've seen is one called Noom. Noom provides users with personalized programs, coaching, informative articles on wellness and eating habits, and so much more to help you change your behaviors and lose weight.
Plus, Dietspotlight readers can try Noom as part of a free trial offer for a limited time – no strings attached.
Learn More About Noom »