FasciaBlaster Review

- 17 Things You Need to Know
FasciaBlaster, designed by Ashley Black, is a device that is used to massage the deeper layers of fascia to break up adhesions. FasciaBlaster claims that with regular use, users will see improvement with anything from pain to cellulite reduction. FasciaBlaster's claims make the product sound like a miracle treatment, but can these claims be proven?
In addition to the fact that no research has gone into proving these claims, there have been troubling reports of weight gain as a side-effect that we had to investigate. With these side-effects, our research team decided to investigate. Here's what our team found.
FasciaBlaster can be purchased through their Official Site.
Overview
What Is FasciaBlaster?
The FasciaBlaster is a device designed by Ashley Black to improve your health in some ways by manipulating the layers of fascia that sit just under your skin. Fascia is the connective tissue that surrounds your muscles, bones, tendons, ligaments, and organs, and over time your fascia became stiff and polluted with toxins.
This fascia then creates a laundry list of health problems like poor circulation, blocked nerve activity, reduced muscle performance, and even dreaded cellulite. The FasciaBlaster is designed to break up the fascia and restore it to its natural, healthy state.
FasciaBlaster Competitors
Company Info
How Did FasciaBlaster Start?
The original FasciaBlaster is the most popular model – the one that started it all. It is a rod, about two feet long, with handle grips on the ends and a series of four nubby claws lined up along the center of the device. You rub it all over your body, massaging yourself and applying pressure to dig those claws deeper into your body to break up the fascia tissue that lies between your skin and your muscles. By applying more pressure, you can work deep into your muscles to give yourself a deep tissue massage and initiate great improvements in your body.
It's also important to note that this isn't a weight-loss belt like the Belly Burner or a wrap like It Works Body Wrap, it's more of a "massage therapy." Let's see what the research has to say about this kind of massage and its potential benefits:
Company Rating
FasciaBlaster is currently not accredited by the BBB, with 2.31 stars based on an average of 32 reviews.
Scroll below for one of the best products we've seen over the last year.
Types
Types of FasciaBlaster
There are a variety of models now available in different sizes and costs. Ashley Black Guru sells massage oil so that the FasciaBlaster glides smoothly across your skin without tearing it up. She also sells a post-blasting cream to soothe the skin after a self-massage session and, as if that's not enough, there are Ashley Black T-shirts on sale for all those diehard fans who want to spread the word.
Below are the various FasciaBlaster models for sale on the official website:
Original
Mini 1
Mini 2
FaceBlaster
Nugget
MasterBlaster
PaddleBlaster
Mini PaddleBlaster
Big Daddy FasciaBlaster
PartyBlaster
Fasciayoga Ball
Omgblaster
Blaster Pod for Feet
Savage Blaster
Benefits
FasciaBlaster Benefits
By now, you'll be wondering about the many benefits FasciaBlaster has to offer. Just like any health, fitness, or weight-loss product, there is a list of claimed benefits – some of which you may not be aware of. This product claims to offer a range of perks, including: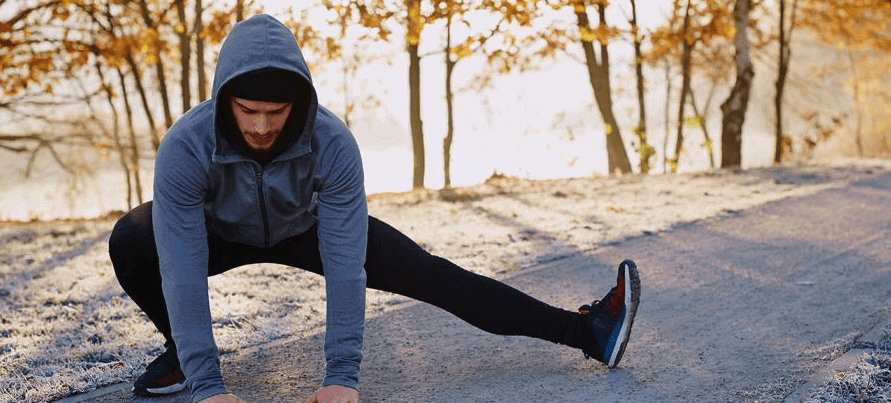 Pain reduction
Improved flexibility
Better joint function
Improved circulation
Increased muscle definition and performance
Does it Work?
Does FasciaBlaster Work?
We're skeptical about FasciaBlaster – does it work or not? The photos and the testimonials make it sound like a miracle product, and we do believe that the true fans are sincere and believe that the blaster – and not some other factors – are responsible for their results.
Despite the claims about her 90-day Tampa study "proving" that her product works, Ashley Black's official site itself has stated that the ASPI is still analyzing the results and hasn't made any official statement yet. And again, that is just one study. But let's see what else others have said about the basic principles and theories behind the FasciaBlaster. The studies referenced below don't actually involve the FasciaBlaster – since no scientific studies have been published about the device yet. Instead, they look at the effects of massage techniques and their effects on weight loss, cellulite, and weight gain.
Update 2021: A 2018 study published in Cogent Medicine shares that FasciaBlaster (the actual product), when used five days a week for 12 weeks promoted significant reductions in subcutaneous adipose tissue. Typically, this would be an amazing feather in FasciaBlaster's cap, but there's a slight problem. The study was funded, in part, by a grant from the Ashley Diana Black International Holdings company. The fact that she funded her own study is something that detracts from the relevance of the results due to possible bias.
Weight Loss
FasciaBlaster and Weight Loss
Many FasciaBlaster proponents believe that the device can break up fat cells by applying vigorous pressure to the fascia. These fat cells are supposedly released into the bloodstream and flushed out of the system. But can you physically blast them away? Do FasciaBlaster and weight loss belong in the same sentence? Can you destroy fat cells by applying physical force? As you can tell, we have a lot of questions.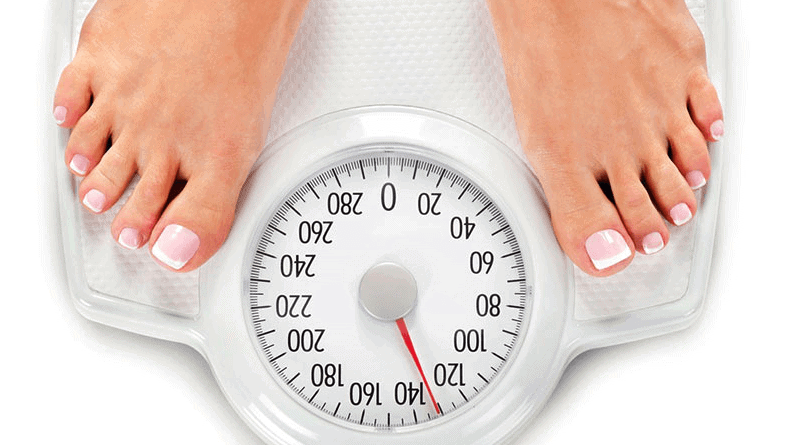 Researchers at Tel Aviv University in Israel seem to think so and are attempting to find out exactly how much pressure needs to be applied to pop fat cells. Professor Amit Gefen believes that fat cells are affected by the pressure in much the same way as bones and muscle tissue, reports the San Diego Jewish World. It'll be interesting to see what his research turns up over time, but for now, most experts agree that diet and exercise are keys to fat loss and that fat cannot simply be massaged away.
Cellulite
FasciaBlaster and Cellulite
The Skin Research and Technology journal reported that a group of women who received thigh massages three times per week did show improvement with cellulite, but that the effects of the massage treatments were only temporary. Additionally, the study was published more than 20 years ago.
Another study published in Taehan Kanho Hakhoe Chi found aromatherapy massages could actually reduce waist circumference, abdominal fat, and improve body image in women.
Weight Gain
FasciaBlaster and Weight Gain
There have also been reports of a connection between the FasciaBlaster and weight gain. Some proponents claim that temporary weight gain is possible due to fluid buildup under the skin and that this is a good and natural aspect of the healing and detox process.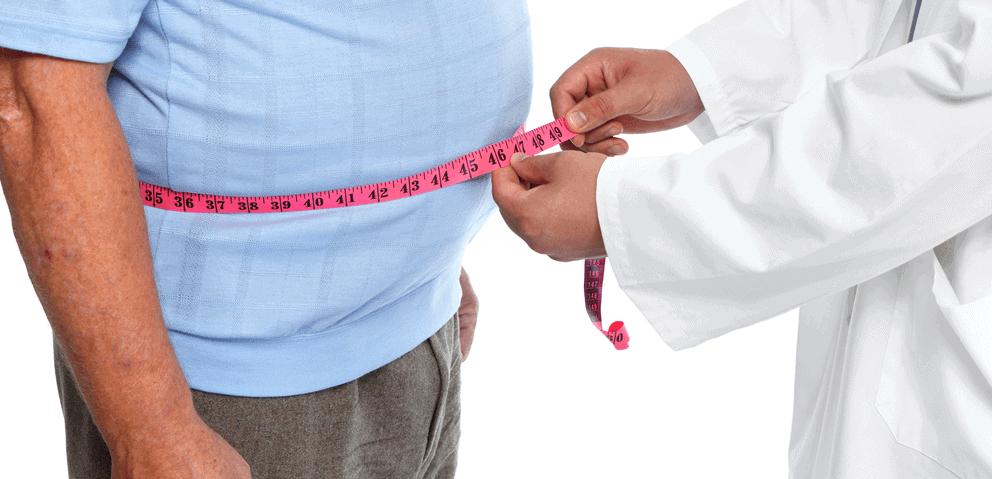 Directions
How To Use FasciaBlaster
As we've mentioned before, the FasciaBlaster is a tool for massaging your fascia tissues. It's reminiscent of the foam rollers you see in gyms, but this is not for gentle rolling. Instead, you work your body using vigorous movements, almost like scrubbing your skin with a brush in the shower.
Heat Up
First, you need to increase your body temperature by warming up with a sauna or hot shower – or even some brisk cardio – for up to 30 minutes. This softens and loosens up your fascia tissues and improves your blood circulation, both of which are necessary for an effective blasting session and massage.
Oil Up
Next, apply oil to your skin to prevent skin chafing. You want the FasciaBlaster to glide across your skin without creating unnecessary friction, which could cause some serious ouchies on your skin. You can use Ashley Black's massage oil that her website sells, or you can use a different massage oil of your choice.
Blast Away
Use up-and-down movements and side-to-side movements to work every inch of your fascia repetitively – we're talking about performing hundreds of passes over each body part. Begin with light pressure during your blasting sessions during the first several weeks before increasing the pressure and working deeper. Going too hard too soon will increase the amount of bruising and will likely be very painful.
Blasting sessions can last up to an hour or more, and you can repeat them every other day. However, do not blast areas that are still hurting from previous sessions. You still need to give your body time to heal between sessions. Many users are eager to blast away their cellulite and end up having a negative experience because they overdo it. Just take your time, take it easy on your body, and be patient with the process – no amount of weight-loss is worth looking like you just got out of a fight club.
FasciaBlaster Video Demonstration
Black demonstrates how to use FasciaBlaster to massage different body parts on her official YouTube channel.
There was also a FasciaBlaster stomach demo video on YouTube that went viral. It is a genuine, FasciaBlaster real review from a real customer, but our head hurts to watch it. FasciaBlaster bruising seems to be a major side effect, but this reviewer swears by the device. Her before and after photos are pretty impressive – even with all the horrific bruises.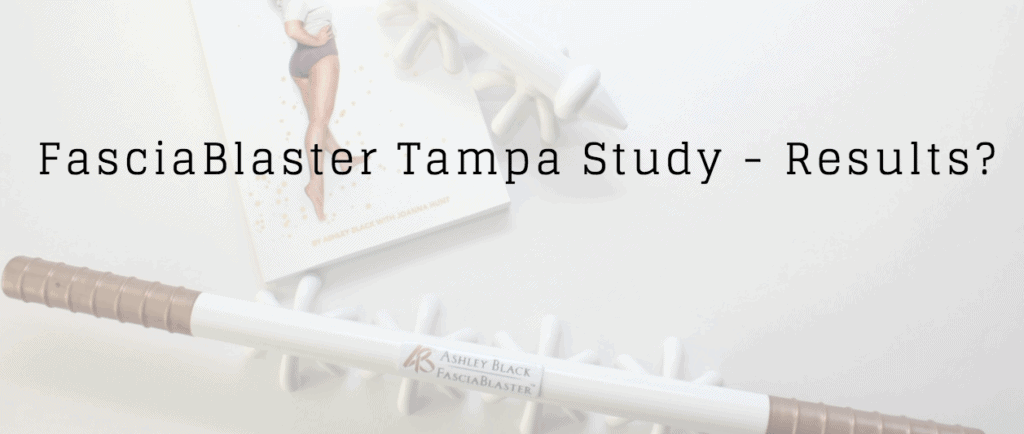 Results
FasciaBlaster Results From The Tampa Study
So far, there has only been one study to evaluate the claims about FasciaBlaster results. Ashley Black sponsored the study. The Applied Science and Performance Institute (ASPI) in Tampa, Florida, under the direction of Jacob Wilson, Ph.D., carried it out independently. Nobody has officially published the study as of the time of writing. According to Ashley Black, however, the ASPI is still evaluating the data and preparing the results. She has posted some of the results on her website for her audience to review.
We're hesitant to include any information about the study since only the product manufacturer's website references it. It hasn't been published by any outside sources, academic journals, or independent websites.
There is also a page on her site with before and after photos of study participants. Much effort seems to have been taken to explain to us how the photos and lighting were not manipulated in any way, but we understand enough about photography to know that brighter exposures wash out details, shadows, and textures, and the "after" photos – in almost every single case – are much brighter than the "before" photos. Whether this was done intentionally or not, we cannot say. But facts are facts, and anyone with eyeballs can see that those before and after photos are not exposed consistently.
Reviews
FasciaBlaster Real Reviews
There are hundreds of FasciaBlaster reviews on Amazon.com, on the official websites, and the Facebook pages of Ashley Black and her FasciaBlaster products. Almost all of them are positive. But there are also a lot of FasciaBlaster bad reviews on Amazon. There are also Facebook groups that have popped up with people claiming the product injured them. They claim that Ashley Black's Facebook group deleted their FasciaBlaster bad reviews. Some even claim to have received legal threats to intimidate and silence them, but more on that below.
Side Effects
FasciaBlaster Potential Side Effects
With any product, you're going to see a potential for negative side effects. This is because everyone is different, and everyone reacts differently to certain ingredients, formulas, and, in this case, rubbing. Here are some of the more common side effects of FasciaBlaster: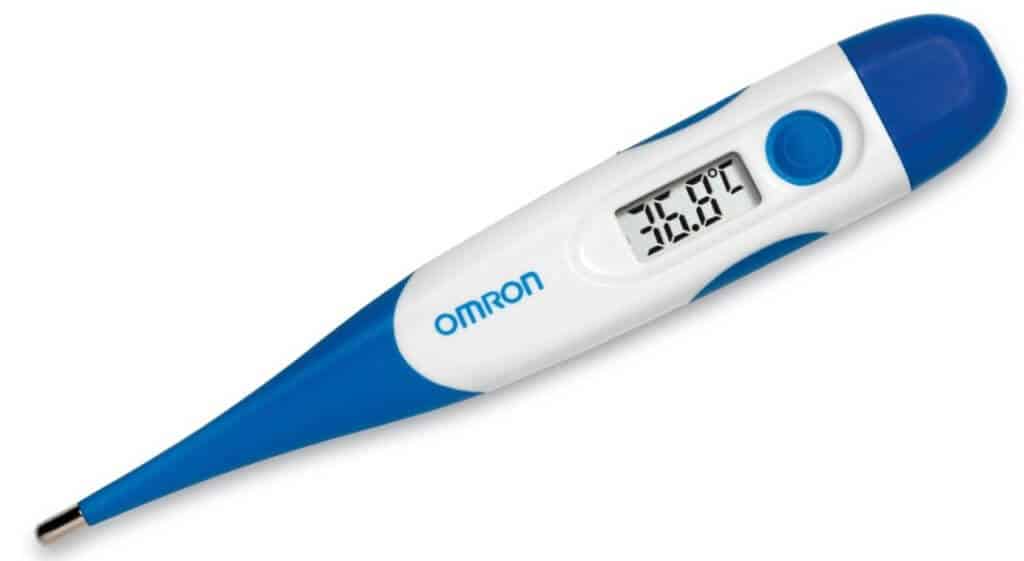 Hair loss
Weight gain
Flu-like symptoms
Bruising
Due to over 100 FasciaBlaster complaints of injuries and health problems – as mentioned above – it was only a matter of time before someone started taking legal action. Surprisingly, people on both sides of the fence have found it necessary to lawyer up.
Lawsuits
FasciaBlaster Lawsuits
FasciaBlaster has recently had trouble with several lawsuits, being both on the receiving and serving end of litigation, The Inquisitr reports.
April 2nd, 2021, a judge in a United States District Court in Houston, TX moved to certify the class allegations produced against Ashley Black, the architect of the myofascial self-massage device, and the FasciaBlaster tool's warranty-approved a proposal "to strike the allegations for both the class and the subclass altogether."
Lawsuits by FasciaBlaster
In the early months of 2017, Black allegedly threatened to sue multiple women because of their FasciaBlaster complaints. She even had her lawyer send "Cease and Desist" letters to several of them in an attempt to silence them. Now things have escalated. In May 2017, ADB filed a lawsuit against customer Karen Wallace because she continued to allege that the device caused her injuries. Black also sent copies of that lawsuit to women in "alternative" Facebook groups who were sharing their stories of how the blasters were harming their bodies.
In July 2017, ADB Interests LLC – the company owned by Ashley Black – filed a lawsuit against Tilly Dorenkamp, one of the women who participated in the Tampa study and who reported FasciaBlaster side effects, injuries, and medical problems resulting from the device. Black is suing Dorenkamp for $5 million in damages for her "attempt to spread libelous and defamatory material about ADB," according to the lawsuit.
Ashley Black has also filed a lawsuit against her ex-husband and former FasciaBlaster business partner, Dari Samia, because he has spoken out against her invention as well. People have set up a GoFundMe account to help pay legal fees for those against whom Ashley Black has filed a FasciaBlaster lawsuit.
Lawsuits against FasciaBlaster
Emily Elson
40-year-old Emily Elson bought a FasciaBlaster around March 2017 after seeing Facebook ads claiming a FasciaBlaster could reduce cellulite. After blasting weekly for a period of four or five weeks, the lawsuit claims she stopped "when a host of physical ailments began to arise."
The lawsuit went on to claim that Elson experienced intense menstrual and other unusual hormonal side-effects than she had previously experienced, with her FSH and LH levels nearly doubling as her Progesterone level "dropped precipitously" and her estrogen levels "swung wildly," leaving her with "compromised fertility."
Stacy Haavisto
Stacy Haavisto says Facebook ads aggressively targeted her. Desiring to lose weight, she bought her first FasciaBlaster around April 2016.
Her weekly blasting caused foggy head, lethargy, and physical exhaustion. She also suffered from constipation, gas pains, heart palpitations, anxiety, difficulty concentrating, blurred vision, vertigo, and severe headaches every day upon waking. Lastly, she gained 13 pounds.
Loretta Oakes
Loretta Oakes bought a FasciaBlaster, the "Mini 2", and the "Faceblaster."
She ended up with tingling in her feet and was at times in "too much pain to walk," leaving her "bedridden from November 2016, through January 2017, other than for doctor appointments."
Michelle Lanum
Michelle Lanum bought a FasciaBlaster and participated in a putative "clinical trial" for the device at the Applied Science & Performance Institute ("ASPI") in her own neighborhood. However, the clinical trial of the FasciaBlaster from December 10, 2016, through March 10, 2017, did not turn out as Michelle hoped.
The lawsuit claims Michelle suffered from "nausea, vomiting, migraines, neck and shoulder pain, dizziness, and severe gastrointestinal distress alternating between prolonged and painful constipation to violent diarrhea."
Jerry Gaines
Jerry Gaines used the FasciaBlaster device given to him by Lanum according to "migraine relief protocol" promoted on the FasciaBlaster Facebook page.
Julia Lefebvre
Julia Lefebvre bought a FasciaBlaster before a cruise to reduce cellulite reduction. She bought a FasciaBlaster and continued blasting after severe bruising, but her bruises didn't fade away. She also fainted after too much stimulation to her vagus nerve.
Sue Grlicky
Sue Grlicky, 52, bought a FasciaBlaster after joining the "Ashley Black Guru" Facebook discussion group and reading Black's book, The Cellulite Myth: It's Not Fat, It's Fascia. She blasted five times per week and contacted Black about "bad detox" symptoms she underwent.
Sue's chiropractor diagnosed her with a pinched nerve. Grlicky saw a Cleveland Clinic Hospital neurologist who confirmed the pinched nerve diagnosis. Grlicky received MRIs and X-rays, and they prescribed her the "neuropathic medication Gabapentin and pain medication Tramadol." Sue eventually went to the ER, where doctors asked her if she was in an accident.
In May 2020, it was announced a class-action suit against Ashley Black and the FasciaBlaster was dismissed, along with others.
Product Warnings
FasciaBlaster Product Warnings
DO NOT USE FasciaBlaster products if you have a history of or may have blood clots (deep vein thrombosis).
DON'T USE FasciaBlaster products directly on varicose veins and discontinue use if you develop them during use.
AVOID USING the FasciaBlaster line of products if you have recently, are currently, or will be taking blood thinners.
DO NOT USE the FasciaBlaster line of products on the carotid artery located on both sides of the neck.
AVOID DIGGING the FasciaBlaster line of products on the carotid artery located behind the neck muscles.
You might pull toxins out of the tissue, and this could cause rashes, bumps, redness, irritation, itching, nausea, emotional reactions, vomiting, hormone changes, increased sensitivity, headaches, acute inflammation, changes in cycle, reoccurrence of pre-existing conditions, and weight gain. We do not know the exact process in which toxins are released.
If you are pregnant, DO NOT USE FasciaBlaster or Ashley Black Company products or services on the belly. Consult an OBGYN and decide with your provider if the FasciaBlaster(s) is right for you.
Alternatives
FasciaBlaster Alternatives
Safer FasciaBlaster alternatives might include foam rollers or other, less aggressive self-massage tools such as the Octopus Massager. We also found FasciaBlaster imitations and spinoffs on Amazon, but, from the reviews, most are cheaply made and tend to break easily. Several had just as many negative reviews as positive ones. Keep in mind it's not only the tool that creates the bruising, but it's also the way in which you use it. It can make it more or less efficient or even harmful.
For reducing the appearance of cellulite, there are topical creams that have achieved decent results, although it should be pointed out that these results are only temporary. But then again, the FasciaBlaster seems only to get temporary results too. Users have reported that the effects fade soon after stopping the blasting regimens.
In the long run, the verdict from most scientists and medical professionals is: if you want to lose weight and reduce cellulite, a healthy diet with regular exercise is best.
What Users Are Saying
What Users Are Saying
"I've been using my FasciaBlaster for years. I love it! It has dramatically reduced the appearance of my cellulite and bumps and lumps on my body. It's smoothed out my skin so much. Consistency is definitely key and it will take some time to see results, but stick to it! It's worth it! I can't say enough good things about this product!"
"I've been using this for about 7 months with no noticeable change/difference."
"I would not recommend using this product during bathing suit season. The bruising was insane on my legs. Thank goodness I tried it out in the winter."
Bottom Line
The Bottom Line on FasciaBlaster
We love the approving comments, not only regarding uplifting results but also the positive attitudes towards the product. Many women today hate their bodies, and this device gives them hope. But that seems to be part of the problem too. Women are enthusiastically bruising themselves from head to toe to attain unrealistic beauty standards. That concerns us because nobody knows what the long-term effects of using this device might be. We think fascia therapy is an untapped frontier of medical knowledge that we are only now beginning to explore. We just cannot endorse the product 100% for the following reasons:
Inadequate scientific testing by independent researchers
Large number of Fascia Blaster side effects, injuries, and medical issues reported
Legal backlash by Ashley Black against customers who give critical FasciaBlaster reviews
If you want to lose weight, try something that works and won't leave you looking like a crash test dummy.
One of the best weight-loss programs out there is Noom. It works to help men and women reach a healthy weight and adopt lifestyle changes to keep the weight off. Clinical research shows Noom works – so we're 100% behind this one.
In addition to all that, we're so confident that you'll see the results you're looking for, there's a free trial offer available as a sign of confidence in Noom.
Learn More About Noom »