Kevita Review

- 17 Things You Need to Know
Kevita Master Brew Kombucha is a natural energy-boosting probiotic drink that contains millions of active cultures and live probiotics. The product makes several claims about boosting energy and providing numerous health benefits. Probiotics are known to be beneficial for the body, but there is very little evidence – clinical or otherwise – that probiotic drinks such as this one are effective for weight loss.
Nonetheless, our research team took a deep look into the product, specifically looking for facts that back Kevita's claims of better intestinal health and eventual weight loss. Read on for our full review of Master Brew Kombucha.
Kevita can be purchased through their Official Site.
Overview
What is Kevita?
People are now switching over to a healthier and natural living in a variety of ways. One such approach was the reliance on probiotics, which has jumped the bandwagon with a red siren into the alleys of health conscious. According to the International Scholarly Research Notices, people have developed a propensity for fermented foods having probiotics for thousands of years and have attained various health benefits and improved digestion.
Earlier, people had to have their sauerkraut or had in-house fermentation to make their probiotics a healthy lifestyle. But things have become more manageable now with many probiotics drinks available in the market.
Before we delve deeper into this product, let's take a look at the research:
Journal of Agriculture, Food, and Chemistry – Kombucha is a non-alcoholic and packed with vitamins, amino acids, and various other nutrients with health benefits.
Medicine – Kombucha is propagated as a remedy to eliminate bloating, but paradoxically, the drinks have shown to cause bloating.
Nutrients – Kombucha may be able to help oxidative damage.
KeVita is a ready-to-drink non-GMO beverage that comes from fermented coconut water or tea. The fermentation process helps in the production of particular probiotics. After this, coconut water, and/or stevia, some fruit puree, and vinegar go into the fermented mixture. KeVita lemon ginger was the first drink of KeVita's line of probiotic beverages.
Kevita Competitors
What is Kombucha?
What is Kevita Kombucha?
Kombucha was quoted as the most liberal product in America in 2009 and sold like hot cakes in the domestic beverage industry. It was the sole product calling shots in the beverage economy and was on the radar of many big shots of the industry. It has found a special place in the common man's healthy lifestyle because of its noted benefits.
What was with this ancient Chinese beverage that it cornered all other drinks in the market and became a relevant product of PepsiCo's brand portfolio in 2016? We need a critical lens to evaluate the reasons behind the popularity of KeVita drink and its underpinnings.
KeVita Kombucha is a fermented and sweetened tea made with black or green tea.
Scroll below for one of the best products we've seen over the last year.
What Is So Special About The Process?
Kombucha is prepared with a process entailing double fermentation wherein bacteria and yeast dwell in a symbiotic relationship and placed in a sweetened mixture of tea, according to the Journal of Food Science. and the NY Department of Agriculture. The mixture is then fermented at room temperature for 1-3 weeks and then transferred in a bottle to absorb the released CO2 and allow carbonation, for 1-2 weeks.
After this, the bottled kombucha is put in a refrigerated environment to scale down the carbonation and fermentation processes. The process happens with the production of antimicrobial properties.
History
What is The Story Of Kombucha?
The rudiments of kombucha lay in Northeast China around 220 B.C. People loved it for its healing properties, according to PeerJ. It is named after a Korean physician Dr. Kombu who carried the fermented tea to Japan for Emperor Inkyo. As Europe's trade routes mushroomed, tea was brought into in the early 20th century, especially in Russia and Germany.
Its popularity plummeted at the international fora due to the acute scarcity of tea and sugar supplies during WWII. It climbed the grapevine after a study was published in Switzerland in the 1960s, comparing its benefits with yogurt.
Ingredients
Kevita Ingredients
KeVita Kombucha has launched sparkling flavors in its range of Master Brew Kombucha, including Blueberry Basil, Citrus, Dragonfruit Lemongrass, Exotic Greens, Ginger, Grapefruit, Lavender Melon, Pineapple Peach, Raspberry Lemon, Mango Lime, Roots Beer, Blackberry Hops, French Oak Apple and Tart Cherry.

The primary ingredients of KeVita Kombucha flavors include:
Purified Water
Kombucha Culture
Cane Sugar
Ginger Extract
Black Tea
Black Tea Essence
Green Coffee Bean Extract
Green Tea
Stevia Leaf Extract
KeVita Kombucha tea follows the Kombucha culture in the production process so that users reap the benefits of the traditional remedy. KeVita Kombucha tea has many claimed health advantages associated with its consumption.
Product Line
KeVita Product Line
Master Brew Kombucha (Blackberry Hops, Blueberry Basil, Citrus, Dragonfruit Lemongrass, Exotic Greens, French Oak Apple, Ginger, Grapefruit, Lavender Melon, Mango Lime, Pineapple Peach, Raspberry Lemon, Tart Cherry)
Sparkling Probiotic Drink (Ginger Colada, Lemon Cayenne, Lemon Ginger, Mango Coconut, Mojita Lime Mint Coconut, Pomegranate, Strawberry Acai Coconut, Tangerine)
Apple Cider Vinegar Tonic (Elderberry, Mandarin Ginseng, Meyer Lemon, Turmeric Ginger)
Prebiotic Shots (Beet Lemon, Blueberry Mint, Turmeric Ginger)
Sparkling Probiotic Lemonades (Classic, Blackberry, Peach)
Directions
What Should Be The Intake Of KeVita Kombucha Drink?
According to the company:
In the beginning, you should start with about four ounces per day so that your digestive system familiarizes and gets used to it. Some people with higher sensitivity may have side effects to KeVita kombucha flavors, like diarrhea or bloating. This happens because the intake of probiotic supplements prompts your immune system to react to unhealthy bacteria's destruction.
But as you increase your intake gradually and your body becomes used to it, you can drink about 8 to 12 ounces of KeVita Kombucha every day. More than 16 ounces a day is an excess.
Benefits
What Are Benefits Of KeVita?
KeVita contains some probiotics which power up the digestive functions of the body, according to the American Journal of Gastroenterology. However, KeVita benefits will not help you shed unwanted layers of fat in your body. Probiotics are added body-friendly bacteria to your digestive tract and help in the absorption of nutrients and vitamins.
Current research is investigating the link between kombucha and blood sugar, per Clinical Trials. Per the Annals of Epidemiology, more research is needed to determine the effects of kombucha.
One bottle of KeVita Sparkling Probiotic Drink has 4 billion probiotics per bottle.
KeVita line-up of drinks claims to kick-start healthy lifestyles as an organic, low-calorie refreshment. There several platforms where you can buy KeVita online.
KeVita comes in flavors like Cucumber Rosemary, Blueberry Cherry, Lemon Cayenne, Ginger Colada, Lemon Ginger, Mango Coconut, Mojita Lime Mint Coconut, Pomegranate, Strawberry Acai Coconut, Tangerine, and Watermelon Rose. Each bottle is coming in at 15.2oz.
Side Effects
What Are Potential Side Effects Of KeVita Probiotic?
On the flip side, a probiotic drink has potential side effects too. KeVita review has shown that users of KeVita Probiotic may experience side effects such as bloating, gas, nausea, and vomiting, per the Journal of General Internal Medicine.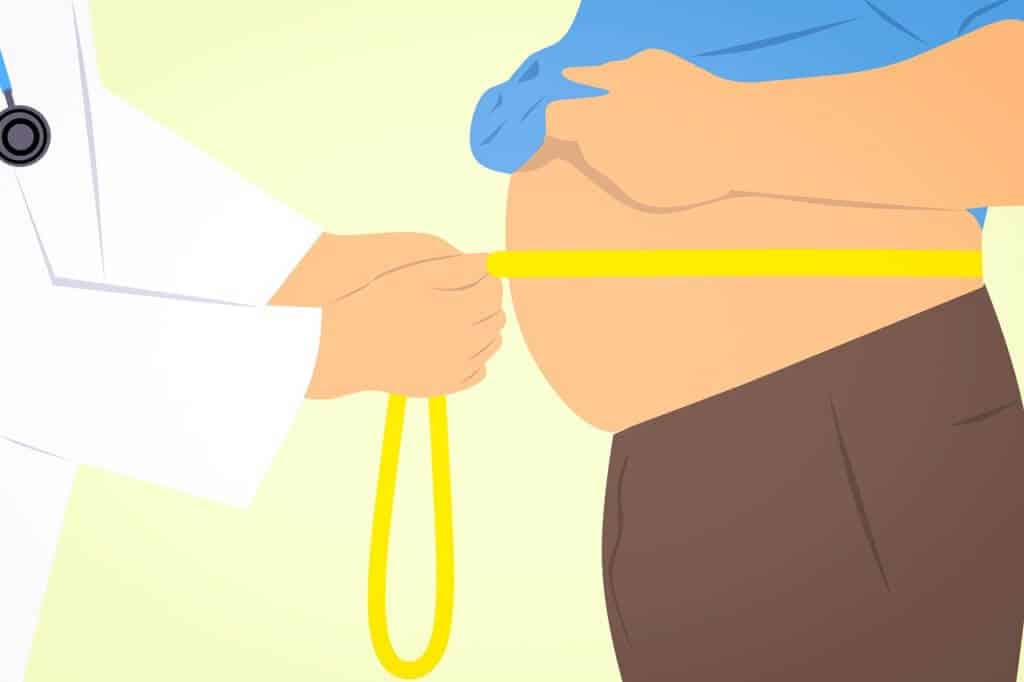 Additionally, those who have an intake of KeVita Probiotic may experience side effects due to the bacteria in the drinks.
The Factor Of KeVita Probiotic Drink Price: High Or Low?
Apart from the side effects, there is one more thing wrong with KeVita, the price. The drink comes for a hefty price. A single case of bottles costs something between $44-$56, which means one bottle is available for $5. Not everybody would like to spend such a substantial amount for a little bottle.
When you have other means to cut down your fat and exercise to a healthier lifestyle, there is nothing in the drink of KeVita. KeVita price is a significant factor that repels consumers looking for a cheaper solution.
Prices across retailers are:
Target: $2.99
Publix: $3.75
Walmart: $2.68
Lawsuit
Lawsuits Against KeVita
The famous probiotic brand KeVita, which was recently acquired and merged with PepsiCo, was called in the court to clear its stand on a complaint filed by the plaintiff alleging deception by a brand like KeVita. The plaint alleged that KeVita's line of Kombucha products are deceptive for the consumers because the Kombucha drink is pasteurized.
The suit was filed in the Ventura Superior Court in October 2017.
The plaint cites the historical process of making Kombucha and argues that since KeVita pasteurized its Master Brew line, it kills the naturally occurring bacteria and thereby deceives the patronage who consumes it believing it to be a raw product.
The suit acknowledges that KeVita mixes it with probiotics after pasteurization, but claims that consumers are being led astray by advertising that the product passes through the organic process of fermentation during the drink's brewing process.
The brand went through another lawsuit in September 2020 for false advertising again. This time, it is because of the actual labeling of the kombucha product.
According to this lawsuit, most Kevita flavors aren't even kombucha, but instead "kombucha-flavored tea." Although the company denied the allegations from the lawsuit, the company did decide to settle in 2021.
Where To Buy Kevita
Do you want to try this product and want to know where to buy KeVita online? You can place your order at Target, Amazon, Costco, Walmart, and other online shops to buy KeVita online.
Once you know where to buy KeVita, check out Walmart's site, which has also listed the ingredients and a nutritional chart, in case you want to look at what goes into the making of this product.

KeVita Tonic Cleansing
KeVita Sparkling Probiotic Drinks, which seems be a trendy brand of the beverage industry, is planning to broaden its network with its classic line of products.
KeVita Tonics claims that they have detox benefits as they consist of active ingredients that have enhanced cleansing effects.
What Are The Cheap Alternatives To KeVita Drink?
Given the hefty money of KeVita drink and KeVita reviews, choosing a different range of probiotic products is a viable option. The market is slowed by a wide array of food and drinks which are probiotic powerhouses. These alternatives cost peanuts when compared with the products of KeVita drink.
Kevita Customer Service Contact Information
Phone: 1-888-310-6106 M—F 8:30am – 5:00pm EST
Email Form: https://contact.pepsico.com/kevita/contact-us
Address: 300 N Elevar St, Oxnard, CA 93030
What Users Are Saying
What Users Are Saying
"Kevita drinks are my favorite way to reintroduce good bacteria 🦠 back into my gut after a course of antibiotics. The drinks taste good, not too fermented, which is great if you like to enjoy your drink rather than endure it as with other brands."
"Kevita makes interesting flavor combinations that are hit or miss. This one is a hit. However, there is quite a high sugar content in a lot of their products that is a turn off."
"In my opinion, this particular product is the bottom of the barrel of the kombucha market. The taste is weak; the sparkling aspect is weak; the flavor is more like an aftertaste and lingers far too long; and the sugar content is massive considering what you're getting. Personally, there are much better flavors and brand options if you're searching for kombucha, ginger and lemon, or a probiotic beverage."
Bottom Line
The Bottom Line – Does Kevita Work?
So, what are Kevita benefits? Well, we like that there are some different flavors and that it provides probiotics to aid with digestive health. But we have some real reservations about these drinks because some individuals have complained of an upset stomach. Moreover, we're concerned about the hefty price tag that applies.
If your goal is to slim down and shed more pounds, we suggest going with a program with strong clinical support and a wealth of tools to help you adopt a healthier lifestyle for good.
Among the most promising programs we've seen this year is one called Noom. Behind this clinically-proven program is human coaching, customized meal plans, nutritionist support and tons of positive feedback.
The company that makes Noom is so excited about their product, that they're offering a free trial offer to Dietspotlight readers.
Learn More About Noom »