Kyani Review

- 22 Things You Need to Know
Kyani offers a blend of vitamin and superfood supplements. The company claims to offer better health via a largely holistic approach, as their products are mainly made from herbal extracts and all-natural ingredients. While we like some of the ingredients in several of the products, many Kyani products are under-researched.
For example, the benefits of Noni fruit as a nitric oxide precursor are not established in a clinical study, making it difficult to gauge the product's effectiveness. So, our team looked into customer reviews to help determine whether these products are effective or not. Read on to learn what our team found.
Kyani can be purchased through their Official Site.
Overview
What Is Kyani?
Kyani Inc. was formed through the merging of two families, the Taylors, and the Hansens. They came together through sharing a common interest in nature and the incredible products it offers.
They used fruits such as Alaskan Blueberries and the Swiss Apple to make Kyani products, which claim to have positive health impacts. Examples of these products are:
Kyani Sunrise
Kyani Sunset
Kyani Nitro FX
These three products combined are what make up the Kyani Triangle of Health. Kyani is a multi-level marketing company that is based in Idaho and chaired by a Michael Breshears. Apart from having products with many claimed health benefits, the MLM offers employment through product distribution.
Aside from the Triangle of Health, Kyani also offers a standalone product called Core 140+. This meal replacement mentions including a "fat buster," so we knew we needed to find out if science supports that claim from the start. The three ingredients that may, in fact, have some impact on your appetite and weight are protein, fiber blend and apple extract (that's the "fat buster" they claimed).
Clinical Nutrition ESPEN – "Whey protein may reduce the long and short term appetite, but our finding did not show any significant difference in appetite reduction between whey protein and carbohydrate in short duration."
Nutrition Reviews – Fiber does help with satiety, so you feel fuller longer, but research has only been completed on some varieties of fiber, like oat beta glucans.
Advances in Nutrition – Way back in 2011, research claimed that apple extract may be beneficial for weight management. Since that time, it looks like research in the area is lacking.
Kyani Competitors
The History of Kyani
Behind every business is a story about how it came to be; thus, how Kyani was founded is a rather exciting success story.
The Vision for a Life-Changing Product Emerges
It all started nearly 13 years ago in a faraway land known as Alaska, where Dick and Gale Powell, multi-millionaires from Idaho, had spent their vacation.
You might not be familiar with Dick and Gale by name, but you may have heard of the business owned by them, Mrs. Powell's Cinnamon Rolls, found in numerous malls throughout the US.
As faith would have it, while visiting Alaska, the Powell's were fortunate enough to meet "Dr. Maureen McKenzie," a biochemist/physiologist who — at the time — had spent more than ten years in Alaska performing extensive research on Eskimos and the food they eat.
Dr. McKenzie aimed to determine how the Eskimos stay so healthy and, unlike average individuals, why a large volume of them never contract major illnesses. After learning, Eskimo's diet consists mainly of wild Alaskan sockeye salmon and wild blueberries, Dr. McKenzie turned her attention to these superfoods. Hence, what she found was remarkable.
Not only were the Alaskan Blueberries much heartier, but they also turned out to be 48 times more potent in antioxidants than that of the domestically grown blueberry. This was due to Alaska's extreme weather conditions where the weather fluctuates from extreme cold to extreme warmth along with long sunny days.
After Dr. McKenzie shared this fantastic knowledge with the Powells, they returned to Idaho Falls home. They passed it on to their neighbors, the Taylor's and the Hansen's who were excited to learn some foods could have positive impacts on health and wellness.
A Family Gathering Turns into a Major Distribution Company
The Hansen family already owned one of the biggest oil distribution companies in the US, "Conrad & Bischoff." The Taylors also owned a large business called "Taylor Farms." It is only second to one of the largest beef and potato producers in the country.
Although all three families already established successful businesses of their own, they couldn't pass up the opportunity to distribute nutritional products that contained such important health benefits to others while providing individuals with a financial opportunity as well. Therefore, in 2005, the Nutraceutical Company was launched, and they called it "Kyani," after learning that it means "strong medicine" in native Alaskan.
Moreover, because the Taylors and Hanson's combined sales, income alone was more than one billion dollars, they could invest a large sum into the business making Kyani one of the most financially stable companies at startup of all time.
Kyani Today
Today, the Nutraceutical Company has its own Kyani science advisory board where prestigious doctors and scientists work together on research and development to help perfect the Kyani line of products and create new additions of dietary supplements because to Kyani vitamins are important.
Furthermore, the board publishes white pages that reveal their research results on the Kyani website, where there are also papers published by third-party independent researchers. The promise made by the Powells to globalize their product so that everyone can enjoy its health benefits is being carried out little by little, as Kyani products are currently being distributed to over 60 countries throughout the world.
How to Contact Kyani
To contact Kyani visit their website, call (208) 529-9872, or send an email to cs.usa@Kyanicorp.com. Business hours are Monday through Friday from 8:00 am to 8:00 pm (MST). They are closed Saturdays and Sundays. Their address is 1070 Riverwalk Dr Suite 350 Idaho Falls, ID. 83402.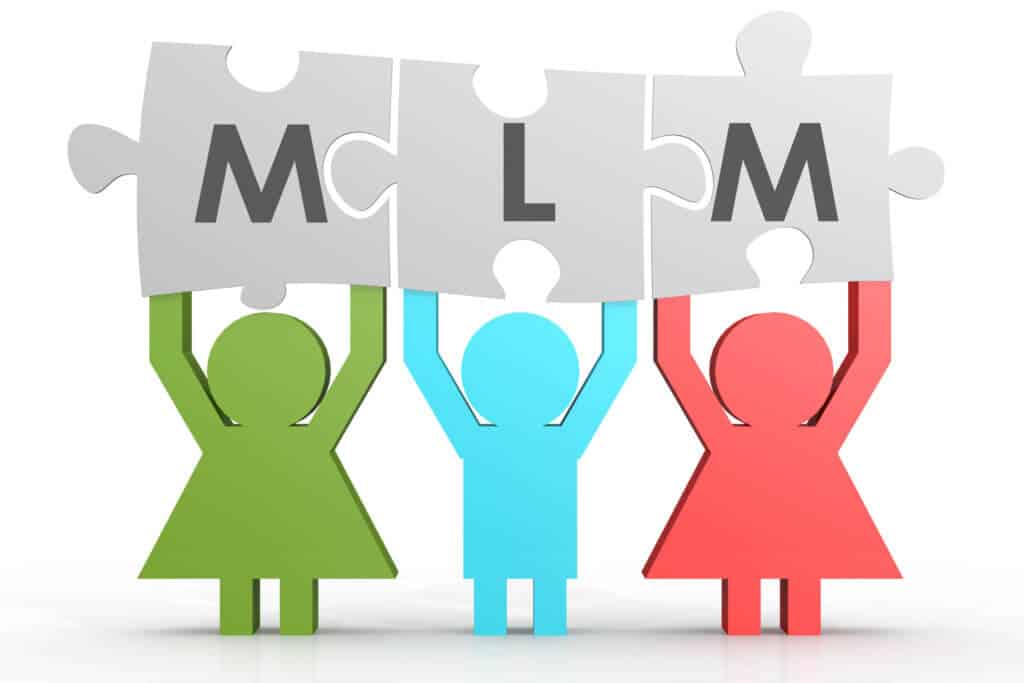 Scroll below for one of the best products we've seen over the last year.
MLM
Is Kyani an MLM?
Also known as referral marketing and network marketing, MLM (Multi-level marketing) is a program that allows you to build a hierarchy of multiple levels or a downline of recruits and be compensated a percentage of their earnings besides your own.
The only difference between an MLM and a pyramid scheme is that an MLM has something to sell. When you pay to join a pyramid scheme, the person who recruited you is paid a percentage, and then you are paid a percentage of what your recruits spend, what their recruits pay, and so on.
Both programs use a ranking system to where after recruiting so many members or earning so much cash, your rank will increase, and when your rank goes up, so does your earnings.
Advantages of Kyani MLM over Similar Programs
The advantages of joining Kyani MLM and marketing their products are profound. Why Kyani benefits are so abundant is they want you to be successful, because when you make money, so do they.
Therefore, Kyani offers a wide range of helpful tools and information, including Consultants available to help start and grow your business, such as:
Video presentations
Product guides
Training tutorials
Dialogues for cold-calling that you can study (if you want to go that route)
There are also experienced Consultants that you can go to for insight if ever needed, so everything you need is available to you. All you need is to put some time and effort into growing your downline and stay committed.
The best thing about the Kyani compensation plan is you don't have to purchase and store many products since they don't have many. Moreover, Kyani pays significantly more commission than most other companies with similar programs for Recruitment. Compare these other programs to the Kyani compensation plan to see how Kyani is the better choice in marketing; Senegence, MWR Life, and ASEA.
Whether you are an expert in the Recruitment process or a beginner new to network marketing, Kyani can help you grow from startup to success.
How to Earn Bonuses From Kyani
Although the Kyani compensation plan is a bit confusing to understand, it is possible to earn some decent cash using the system — along with some great bonuses, incentives, and rewards — if you apply yourself.
For direct sales, you will earn 30 to 60 percent commission. Also, you can earn many bonuses to earn while moving up the ladder, including a fast start bonus, rank bonus, sponsor bonus, longevity bonus, the matching check program, incentive trips, and even a dream car bonus. It doesn't get any better than that! The following are just some of the many perks, incentives, and rewards programs available to Kyani distributors.
Matching Check Program
This program alone can help you earn 15 percent of the specific income that your team generates.
The Pay Gate Accumulator
Of all the Kyani revenue streams, this is one of the most lucrative, with 12-pay gates total. The Pay gate Accumulator allows you to receive a percentage of commissions on sales within your organization. When your organization grows and reaches a new target, your commissions will increase.
The Kyani Dream Car Bonus Program
To be eligible to get your dream car paid for by Kyani, you must first reach the rank of sapphire and 10,000 QV with $500 to $10,000.
Fast Start Bonuses
To gain the first fast start bonus of $200, you must obtain the Jade rank within 31 days. Reach the rank of pearl in your first 31 days and get a $500 one-time bonus up to $600; you must retain the rank of Jade for two straight months. Reach the Sapphire rank within 31 days, then maintain it for one whole month, and you will receive a $500 bonus along with $1000 extra for use as a down payment for the Dream Car program.
Sponsor Team Bonus
The team bonus determines payouts based on special volume (SV), where each starter pack has a different SV. You will get a percentage of the SV associated with the starter pack you purchased, depending on your rank.
Power Play
To receive the Power Play bonus of $100 for yourself and $50 for your sponsors, you must sponsor three business partners who must have a minimum of 100 QV and three customers you personally enrolled with 150 QV or more combined that were accumulated within one month.
Ranking System
The Kyani Ranking System
When joining Kyani as a distributor, you can work your way up a 15 level ranking system, and while doing so, you will increase your earnings. However, keep in mind that in order to keep your rank, you must maintain at least 150 personal customers QV, and if you want to move up in rank, you must increase your total group volume by recruiting others and/or selling products. The following are just some of the program ranks Kyani distributors can reach.
Garnet
Garnet is the first rank of the plan. When you join Kyani and purchase one of the builder packs available to provide you with the tools and resources you need to grow your business, you will start with the rank of Garnet.
Jade
To reach the status of Jade, you must recruit two people who also recruit one person each, within 31 days. Once you reach Jade, you will earn an average of $250 per month according to the plan.
Sapphire
To reach the rank of sapphire and earn an average of $2,129 per month, you can help your four recruits to become Jade themselves.
Ruby
Once you reach the Ruby rank, it is possible to generate an average of $4,425 per month just in commissions.
Diamond
If you are fortunate enough to reach the rank of diamond, you can earn an average of $13,118.
Ultimately, network marketing has made some people a fortune, yet others were not so fortunate and lost a lot trying to be successful. One thing to keep in mind in the sales industry is to be patient. It takes a lot to earn money, marketing products, or recruiting others.
Team Fusion
What is Team Fusion?
Team Fusion is a dynamite marketing team that people can join to gain access to important information and tools to help sell Kyani products, and the story of how Team Fusion was created is almost as fascinating as to how Kyani was founded.
How Did Team Fusion Begin?
It all began with a man by the name of Mark Davenport, an esteemed entrepreneur who turned his business into the largest direct marketing company in Europe. While the company was pulling in close to half a billion dollars per year, the 40-year-old revered entrepreneur decided to sell the business and retire in style, settling down in Dubai, which is known by many as a "Desert Paradise."
Soon after retiring, Mr. Davenport decided to test his physical abilities and entered a triathlon– a multiple-stage competition that involves completing three endurance disciplines in sequence, which can be very rough on the body, especially for someone over 40.
While training Mark began to feel soreness and pain, so a friend gave him a supplement to help him out, and Mark was shocked by the extraordinary fast-working results of this product. In fact, Mark was so overwhelmed by the powerful supplement that he started to research it and its manufacturer, Kyani.
Mark found that the supplement was mainly used for increasing energy and improving endurance. He also learned that although Kyani was well known throughout Asia and Europe, little was known about the company in America. In fact, the marketing of its products was less than one percent in the US, even though they had been available for the past eight years at the time.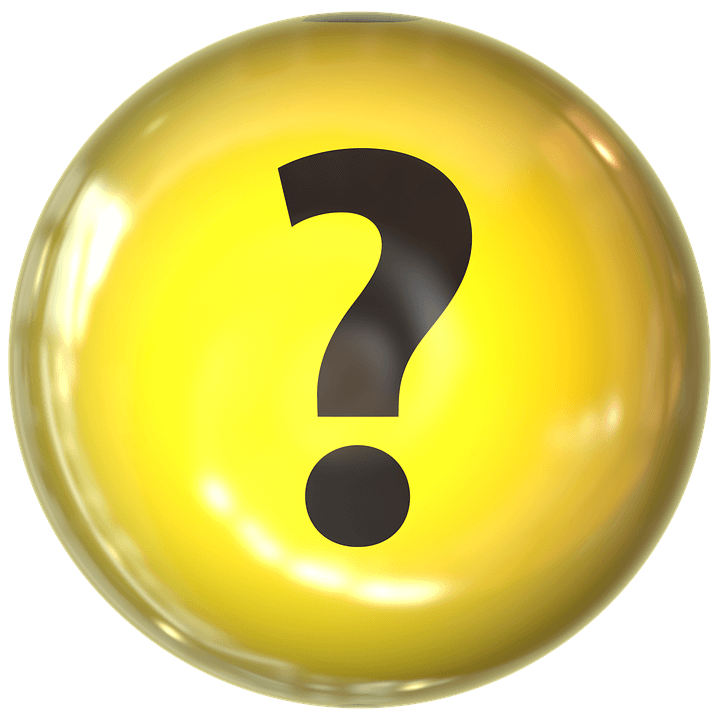 What Brought Team Fusion Vision to Life?
After seeing the internet marketing Guru Scott Boulch in a video, Mark knew he was the best choice to collaborate with on his Kyani business venture to make team fusion product distribution number one and reached out to him. Not long after they became partners, the two met with Carl Taylor and Kirk Hansen (co-founders of Kyani). As a result, in 2017, Team Fusion was launched based out of Dallas, TX, Scott's hometown.
First, they created a website called "Kyani Social" that would provide distributors access to useful marketing tools and a huge volume of information online to help increase sales of team fusion products and grow their business.
Next, a Team Fusion phone app was created to assist distributors with business growth by leveraging cell phones, notebooks, and other accessibility devices.
Then, Brandon Stevens and James Bradford came on board, bringing years of network marketing experience along with them after Davenport and Boulch shared with them their vision of making Team Fusion a success. Finally, a one-of-a-kind program was patented and added to Team Fusion to help make things even easier for the sellers, it was called, "Done for you."
"Done For You," Mode
It's an effective system that assists with customer acquisition and the recruiting process. The program supposedly makes it possible for someone without any marketing experience to come in and reach top positions in no time. Team Fusion products can be sold by anyone, especially with so many benefits as Kyani Products.
Fastest Growing Team in the History of Network Marketing?
With these four masterminds at the wheel, Team Fusion began to grow in volume, faster than any other network marketing team in the industry. Never before in the industry's history have so many individuals joined a marketing team in so little time. Today, Team Fusion has more than 100,000 distributors on the team, and the numbers continue to rise rapidly.
Team Fusion Scam
Is Team Fusion a scam? It Is obvious that when selling is involved, there will be rumors of scams, especially if the sales are advocated by a group like the Kyani Team Fusion as some say the only reason they are recruiting members is to make money for themselves and not to promote products due to their health benefits, which does sound like a team fusion scam.
However, is Team Fusion a scam just because they recruit others to sell Kyani products? No. When someone stands to earn a commission off someone else's sales, many will say or do almost anything to convince others to get on-board. Most businesses (including Kyani) uses the strategies of creating presentations that make it look so easy to sell their products and live a productive lifestyle. After viewing these videos, numerous individuals find it hard to resist the offer presented, especially the indigent who wants to provide a better life for their family.
Therefore, the majority of people will give up everything they have and try to pursue a career in network marketing, only to find it's not as easy as they thought. Of course, there will be some rare instances where some may do well, but the majority will not.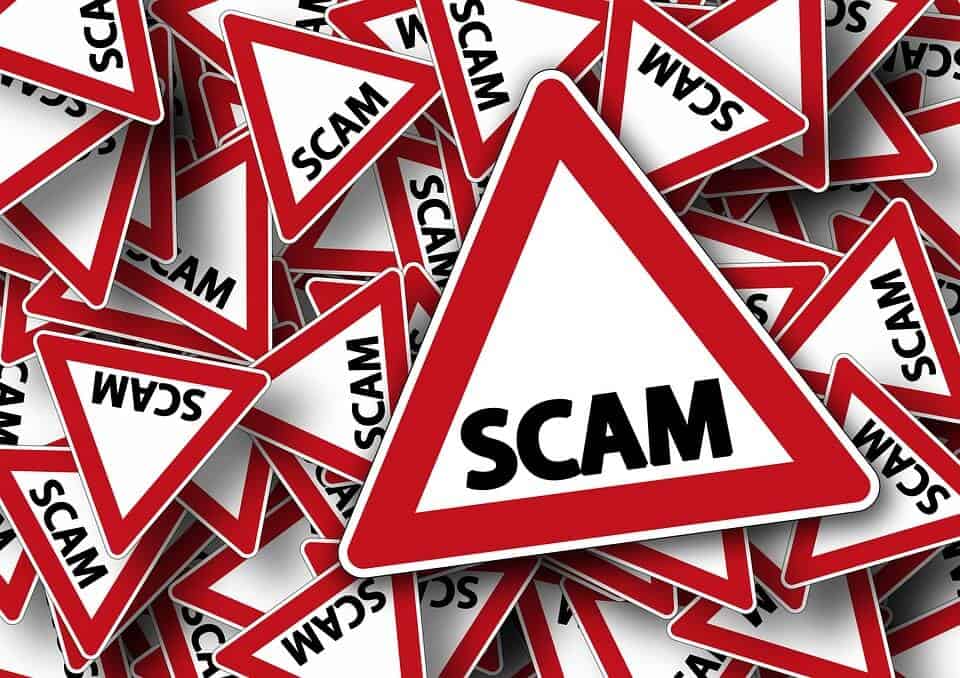 It has been found that among the vast volume of individuals who sign up to distribute Kyani products, there have been quite a few who went against Kyani rules to mislead others in an attempt to recruit or sell products and gain profits. In most cases, the affiliates will post ads around the internet on social media platforms or websites. They create themselves specifically to market Kyani products and deceive others. However, Kyani claims they do not support or condone these sales tactics and will act against those who practice dishonesty when selling their products.
Dream Team
What is the Kyani Dream Team?
The Kyani dream team also called, the "Super Team," and "Plus One." is a group similar to Team Fusion, that consists of thousands of individuals from all over the world who pulled together to form a marketing network that distributes Kyani products and recruits other members to do the same.
To become a member of the Dream Team, you have to be referred by a member who will also give you their Kyani login ID code, which you will need to enter in the correct field when signing up. Also, all new members must make a one-time purchase of either a starter package where the Premium pack costs $899, and the Builder Pack costs $599.
Social Premium Pack ($899)
This package contains all the products you will need to get started, as well as marketing materials to help you on your way, tickets to the next Kyani convention, one full year of Kyani back office, marketing tools, and your website already set up and ready to grow. Also included in this package is Kyani Social, a social networking platform that can be used to monitor your business, recruit new members, and build your organization.
Builder Pack ($599)
This package includes half of what is provided in the Social Premium Pack.
Supposedly, no matter which package you choose, the team will assist you in getting five sales as well as five recruits, which helps to make money back that you spent on your package. Moreover, you will be able to start selling Kyani products and recruiting others right away to earn even more cash.
The Dream team is on a mission to reach out and change the lives of ten million individuals by 2020. To join the team, talk to a member, and once they give you their access Kyani login ID code, you're in.
Kyani Nitro
What is Kyani Nitro?
Kyani Nitro FX helps boost energy by increasing the Volume of natural production of the body's Nitric Oxide production, also known as "The Molecule of Life." Nitro fx is a Metabolic Byproduct and a Sexual byproduct that contains a proprietary blend of Noni juice concentrate, derived from a nitrate plant.
The Metabolic Byproduct, Nitro FX, is sold in bottles that contain approximately four servings each or eight-packs of shot-sized bottles.
Kyani Nitro Xtreme contains a blend of Noni Juice that is more concentrated to increase the bodies' nitro nutrition oxide production. Thus, the nitro Xtreme brand also contains other ingredients to help boost the body's nitric oxide production, such as zinc, magnesium, CoQ10, Niacin, Chromium, and B3.
Kyani Nitro Xtreme is sold in the same sized bottles with equal serving amounts as the Nitro Nutrition FX brand. Additionally, Nitro Xtreme also comes in a powder form for an added Volume of on-the-go convenience.
Benefits
Benefits of Kyani Nitro
Three scientists were given the Nobel Prize for the Physiology of medicine in 1998. The award was given to them in recognition of the research they conducted on Nitric Oxide and the claimed benefits it has on the body that include:
Sustains the Immune System
Improves Sexual Function
Encourages Proper Absorption of Nutrients
Increases Energy
Supports Cognitive Function
Digestion
Nitric Oxide supports microcirculation and motility, allowing nutrients to be delivered through the body while normalizing blood flow.
Sexual Function
Nitric Oxide is a Sexual byproduct that plays a big role in maintaining a healthy flow of blood essential to accurate sexual performance, libido volume, and satisfaction.
Kyani Sunrise
Kyani Sunrise
Kyani Sunrise is a blend of different berries and vitamins. It is an antioxidant juice designed to be taken in the morning (thus the name, sunrise) that claims to boost the energy and health levels of the consumer through the prevention of cell damage.
What is a Superfood?
Superfoods mainly consist of plant-based foods, but can also include dairy and fish that have high nutritional values and promote good health. Superfoods are what most Dietary Supplements are made of. Some of the foods labeled as superfood include kale, salmon, blueberries, and acai, just to name a few.
Ingredients
Kyani Sunrise Ingredients
Kyani Sunrise gets its "power" from the superfoods in the formula. Some ingredients in the formula include:
Grape Seed: Antioxidant high in rocyanins
Spinach: High levels of vitamins & nutrients
Aronia: Antioxidant that is mostly found in Chinese medicine
Aloe Vera: Boosts Immune system while supporting polysaccharides
Kale: High in antioxidants and iron
Acai Berry: Amazonian potent antioxidant
Ashwagandha: Rich in virility and Vitality
Cranberry: Aides in healthy digestion
Maqui berry: Anthocyanin potent antioxidant
Wolfberry
Mangosteen: Amazonian, xanthoid, & antioxidant potent
Broccoli: High in minerals and Antioxidants
Other ingredients include broccoli powder, spinach powder, chokeberries, fructose, pear, and white grape juice.
The ORAC Oxygen Radical Absorbance Capacity value
The ORAC Oxygen Radical Absorbance Capacity value or simply put as the ORAC Value is the measurement results of the potency of antioxidants measured in medical units of measure, according to the Journal of Clinical Biochemistry and Nutrition. Typically, most juices in today's market have between 1,000 and 5,000 ORAC Units. However, Kyani Sunrise has a whopping 119,000 ORAC Units. That's almost 40 times stronger than other juices.
Additional Benefits of Kyani Sunset
Specifically formulated to maximize the bioavailability volume of only the lipid-soluble elements for absorption, Kyani Sunset helps fulfill the needs of the body by providing nutritional support to the vital systems.
Kyani Sunset provides omega-3 fatty acids rich in DHA and EPA that are essential to the body, and it does not contain any pork or beef by-products. Products that are rich in EPA and DHA add additional value to products.
Sunset by Kyani is the best nutritional complement for water-soluble nutrients and is presumed to contain the following additional benefits:
Improves healthy hair and skin
Enables cognitive function
Supports stress management
Maintains healthy digestion
Supports joint flexibility
Increases energy
Supports the immune system
Alaskan Blueberry
This blueberry is claimed to have five times the amount of antioxidants when compared to other blueberries, according to the International Journal of Circumpolar Health. This means that it has five times the positive effects of catching and neutralizing free radicals in the body.
In 2010, a study was carried out by Cincinnati University, where a group of elderly people with memory complications and mood imbalances were instructed to take these berries. They showed significant improvement at the end of the study, showing that blueberries have cognitive benefits.
Alaskan Blueberries contain in the compounds polyphenols.
Amla Berries
These berries are also known as Indian Gooseberries. This fruit is known to have very high vitamin C content and claims to boost skin quality and to strengthen hair follicles.
One study published in the International Journal of Food Sciences and Nutrition found that amla berries could improve blood cholesterol levels.
Pomegranate
Pomegranate is yet another fruit that is found in the Kyani Sunrise Supplement. What are the claimed benefits of pomegranate? They are a good source of vitamins A, C, and E. They also have more antioxidants when compared to wine or green tea.
Advanced Biomedical Research found that pomegranate could help with oxidative stress because of this antioxidant content. It also has strong anti-microbial and anti-inflammatory effects, according to Foods. 
Panax Ginseng
Panax Ginseng is native to Korea and China. It has been used traditionally for many purposes, including enhancing memory and increasing sexual desire. The root of the Korean Panax, not to be confused by the American Panax, has compounds called ginsenosides.
According to the Journal of Ginseng Research, Panax ginseng could have "neuroprotective effects."
Red Raspberries
Red raspberries have high vitamin, fiber, and mineral content. This means that they have several benefits following their consumption. Raspberries can be taken unprocessed as fruits or as juice and are low in calories.
Benefits of Kyani Sunrise
Though this antioxidant fruit drink was initially made to be consumed in the morning to start off the day, many clients have used it also during the day in order to maximize its claimed benefits. Some of the collective benefits of taking Kyani Sunrise are as follows:
It maintains good and high energy levels in the body, allowing the consumer to effectively carry out their daily activities without excess fatigue.
As an antioxidant, it helps in reducing oxidative stress.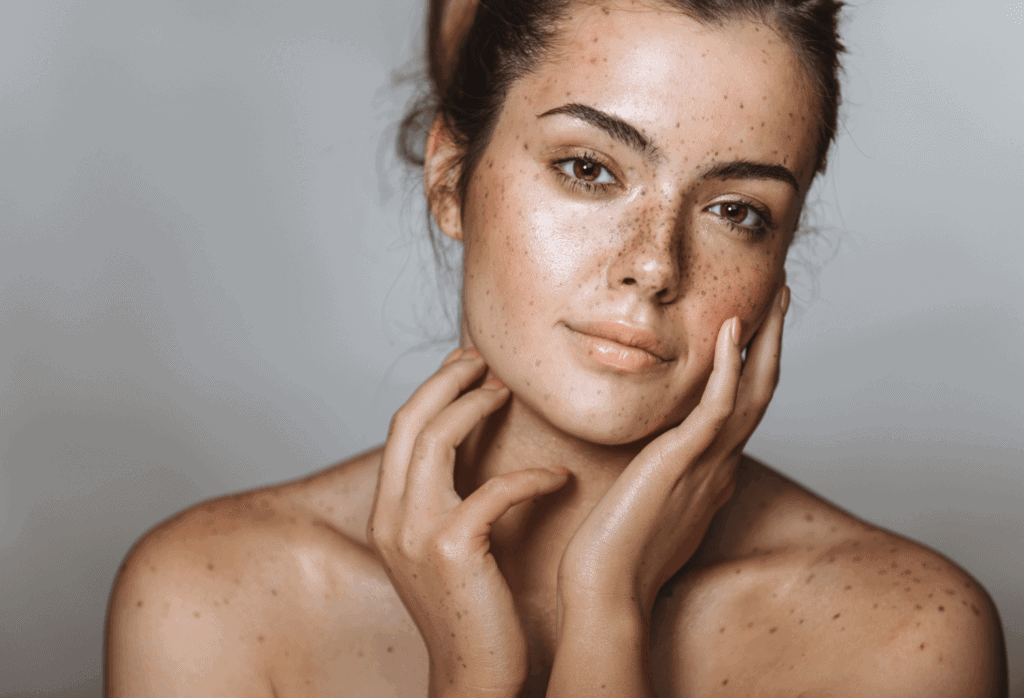 Skincare
Kyani Skin Care Products
Along with the Triangle of Health," a combination of products designed to have positive impacts on health and wellness, Kyani offers another line of products that are in an entirely different group– skincare. The Kyani skin products in this group share the brand name "Fleuresse." This brand of select products consists mainly of skincare items that include skin treatments and creams. There are currently four items included in the Fleuresse brand of products:
Fleuresse Serum
Derived from all-natural botanicals contained in the stem cells of certain plants, Fleuresse Serum contains anti-aging properties that can help rejuvenate, repair, and defend skin against damage resulting in reduced wrinkles, fine lines, and other visible signs of aging.
Fleuresse Brightening Crème
According to its makers, Fleuresse Brightening Crème has powerful skin repair treatment properties that aid in replenishing, softening, and brightening the skin. Applying this face cream regularly to the face and neck of those with noticeable signs of aging or sun-damaged skin can result in wrinkle-free, younger-looking skin.
Fleuresse Night Crème
The makers of this superior night cream boast dramatic improvement to the skin can be obtained by applying this vitamin-filled crème to the skin nightly. What is more, the benefits of using Fleuresse Night Crème can include prompt softening, repair, hydrating, and smoothing of the skin, which will appear noticeable in as little as a few short days.
Fleuresse Boosting Cleanser
Specially formulated with all-natural ingredients, Fleuresse Boosting Cleanser is a must-have for those who desire deep skin cleansing. This unique blend combines moisturizers, antioxidants, vitamins, and amino acids to produce a one-of-a-kind skin cleanser without all the harsh chemicals that are usually found in other skin cleansing products.
In addition, unlike the Triangle of Health, where you have to purchase the complete package containing all three products — the Fleuresse Kyani skincare products can be purchased individually, so you only pay for what you need.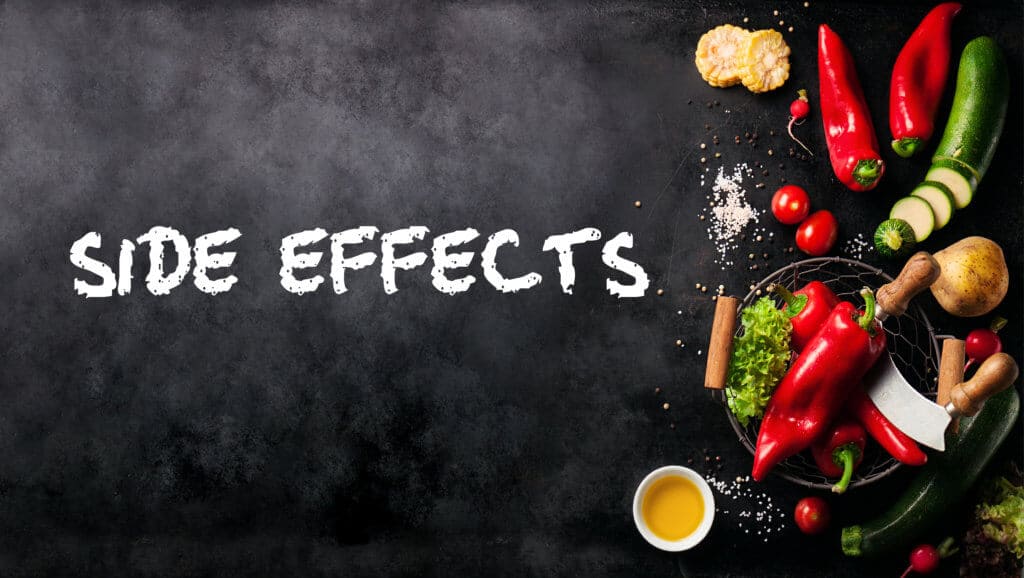 Side Effects Kyani Sunrise
Kyani Sunrise is a source of sugar that is concerning, as it has 7gm of sugar per serving. For a healthy life, women are only supposed to intake 25gm of sugar per day. Given that 7gm is already consumed in the drink, then they should be very cautious with the remainder of their daily diet.
Kyani Sunset
Kyani Sunset supplement is a soft gel product made of lipid-soluble nutrients that are recommended to be taken in the evening for maximum benefits. Its main purpose is to boost the body's immune system and to maintain high levels of energy in the body.
Kyani Sunset Ingredients
The soft gel supplements have four main ingredients. The breakdown of these ingredients and what they do is as follows:
Vitamin E
Tocotrienols are in the family of vitamin E and are said to have tremendous health benefits. They are found in foods such as rice, rye, and barley, but in the highest concentrations in palm oil.
They are also common and popular in the cosmetic world for their anti-aging properties.
Omega 3
Omega 3 extracted from Alaskan Salmon. Omega 3's are oils extracted from seafood.
Vitamin D
Vitamin D is naturally found in mid-morning sun rays, which, when significantly absorbed by the skin, is very important for bone formation and growth due to its ability to enhance the absorption of calcium in the body.
Beta-Carotene
Beta-carotene is one of two sources of Vitamin A. Not only is it very important for the boosting of your general immunity, but it is also extremely efficient in the protection and maintenance of your skin.
It has properties that assist in healing wounds on the skin after injury; it helps in skin cell rejuvenation leading to smoother and even glowing skin. However, vitamin A is fat-soluble and can accumulate in the body if taken in excessive portions.
Benefits of Kyani Sunset
The general and cumulative claimed benefits of this supplement are:
It boosts the body's immune system.
Enhances cognitive functions and health.
It has been reported that the supplements have a bad breath smell that lingers into the next day. In terms of health concerns, fish oils are generally known to cause gas and sometimes indigestion.
Cost
The Cost of Kyani Products and Membership
Upon joining Kyani, you are required to purchase a product pack with three to choose from that range from $399 to $1,299 (consider that the packages that cost more pay more commission percentages).
You must also buy a distributor pack that includes business-training materials and costs $89.
Then there is an optional package of web tools that the company offers for an additional $12.50, which is a great deal since it includes Kyani back-office management tools and your own personalized website to help run your business online.
Welcome Kit = $89
The Welcome pack is the lowest priced packages available for purchase at $89. This pack includes helpful training brochures that you can use to learn more about network marketing, distributing Kyani products, and recruiting others. It contains no product.
Builder Pack = $599
The Business pack costs $599 and includes everything needed to help start you on your way, such as:
Kyani New Distributor Folder
1 x Kyäni Sunrise (Packets)
1 x Kyäni Sunset
1 x Kyäni Nitro FX 15ml 8 Pack
1 x Kyäni Nitro Xtreme 15ml 8 Pack
1 x Kyäni HL5
1 x Kyäni Fit20
1 x Kyäni Core 140+
10x Kyäni Sunrise samplers
1 x Kyäni Business License
1 x $50 Kyäni Convention Credit
3 months Kyäni Pro
Business Premium Pack = $1,299
The Premium Business Builder pack costs $1,299 and is the biggest package offered by the company, it contains:
Kyäni New Distributor Folder
3 x Kyäni Sunrise 30 1oz Packets
3 x Kyäni Sunset 90 Count Bottle
1 x Kyäni Nitro FX
2 x Kyäni Nitro FX 15ml 8 Pack
1 x Kyäni Nitro Xtreme
2 x Kyäni Nitro Xtreme 15ml 8 Pack
3 x HL5
6 x Fit20
1 x Fleuresse Go Kit 5
1 x Kyäni Business License
6 Months of Kyäni PRO
6 Months of Kyäni Prime
Where Can You Buy Kyani Products?
The following are just a few of the many places; where you can buy Kyani supplements and products:
Amazon
eBay
Kyani Shop
Kyani Team World
Kyani Distributors
Kyani Team Abundance
Kyani Team Genesis
Pros and Cons
Kyani Pros and Cons
There are both positives and concerns with Kyani, including:
Kyani Pros
The products are said to provide numerous health and wellness benefits.
Kyani Health Supplements are supposedly made of all-natural ingredients.
According to the Kyani marketing teams, you can earn a nice cash volume if you apply yourself while distributing Kyani health products and recruit more members.
The company offers other means of financial incentives that include luxury trips, a dream car, a generation check match, fast start bonuses, team bonuses, and more.
You can win prizes while marketing Kyani products.
They offer a ranking system where you have the opportunity to move up and earn more.
Unsatisfied customers can get a 100 percent refund on any products purchased within thirty days according to their policy.
Customer service is excellent as they rapidly respond to inquiries and resolve issues in a timely, professional manner.
The company has been around for many years.
Kyani health products are fairly new to the US, so the doors of success are open.
The products that Kyani offers are continuously being studied and upgraded by a special Kyani science advisory board created by Kyani that includes some of the biggest doctors and scientists.
Kyani provides the tools and information needed to grow your own business.
Like Amazon's Prime service, Kyani Prime allows you to pay a $55 membership fee for six months (or $95 for 12 months) of free shipping along with wholesale prices as well.
The BBB gives Kyani an A+ rating with full accreditation.
Kyani Cons
You have to pay at startup and then continue to pay an annual fee to distribute Kyani products. Currently, the annual fee is $20.
There is a lot of competition in both the marketing aspect and the marketing of health supplements.
Selling products can be very time consuming and hard to do.
Numerous reviews and complaints show that a number of individuals dislike the marketing program that Kyani promotes.
To join, you must be referred by a member and obtain their id code.
You have to meet certain requirements each month in order to keep your rank in the system.
The ranking system is very complex.
According to the Kyani "Income Disclosure Statement," only around two percent of the distributors who market Kyani products make enough money to afford to pay household bills.
You have to buy Kyani items before you can sell them, and they are quite costly.
There is a nationwide class-action lawsuit filed against Kyani, Inc which alleged they are operating a pyramid scheme, according to Truth in Advertising.
Research
Research on Kyani Ingredients
There are many benefits provided in Kyani ingredients. Of all the Kyani ingredients added in their products, Omega-3 fatty acids may be the most beneficial.
Astaxanthin
One of the elements that naturally occur in Kyani Sunset is Astaxanthin, a carotenoid pigment found in many sea creatures that appear to be pinkish in color. In fact, Astaxanthin is what gives fish their pinkish color.
Astaxanthin is an antioxidant that has been linked to many health benefits such as endurance, joint pain, and skin by lowering oxidative stress and improving blood flow.
When compared to other carotenoids, Astaxanthin proved to provide the highest levels of antioxidant activity to defend against free radicals according to research published in the Journal of Agricultural and Food Chemistry in April of 2000 – Antioxidant activities of astaxanthin and related carotenoids – measured antioxidant activities between Astaxanthin and other related carotenoids.
Fructose
Fructose is a plain ketonic monosaccharide frequently attached to glucose to create disaccharide sucrose found in a large volume of plants.
However, fructose is sweeter than sucrose or glucose and serves as an indicator in fruits for nutritionally rich foods. Yet, fructose is the element that provides a sweet taste in sweets and soft drinks, but also comes with calories and no nutritional value.
Fructose is different than glucose, which is sugars (sucrose molecule) another half as it is absorbed in a different way from the gastrointestinal tract than glucose is.
What Users Are Saying
What Users Are Saying
"I love Kyani! All their products are of the highest quality, nutrient dense and bio available! Quick and easy to take on the run with you too!"
"Didn't feel any benefits."
"It had really helped me with my IBS and sugar cravings. I love the Sunset Vitamin Juice, it really helps with energy and brain fog along with my IBS."
Bottom Line
The Bottom Line On Kyani
Kyani is an MLM company focused on offering nutrition and skincare products. The company also offers income opportunities to distributors as well. However, skincare and some nutritional products aren't the only things needed for a weight management and wellness plan.
Weight management involves giving your body the best – on the inside and the outside. You have your skincare regimen in place, exercise and diet. But, what about a support system to help keep you on track?
Among the best programs we've seen in years is Noom. Noom isn't your normal weight-loss app – you get real human coaching, customized meal plans, food and exercise tracking and more. All in a clinically-proven package.
Also, the team supporting Noom offers a free trial offer as a sign of confidence in their program.
Learn More About Noom »