Lipodrops Review

- 10 Things You Need to Know
It's no secret that hormones may play a role in weight loss, which is where supplements like Lipodrops come into play. This over-the-counter product claims to increase estrogen with only herbal ingredients. However, common ingredients like stevia extract and l-carnitine found in the formula have not been shown to affect hormone levels.
To learn more about the reality of Lipodrops' claimed benefits, our research team delved into the customer reviews and conducted some ingredient research on compounds like glycerin and choline. In the end, we summed up our investigation into this liquid supplement to see if it could help with hormonal weight loss.
Lipodrops can be purchased through their Official Site.
Overview
What is Lipodrops?
Lipodrops is a dietary supplement that claims to speed up fat burning. It comes in liquid form, and as the name suggests, it comes in the form of drops.
Lipodrops Cleanse is said to give you maximum results when used in collaboration with a healthy diet and a good workout plan. It arrives in a conveniently portable bottle, with each containing 30 servings. If you spend most of your time on the go, you can choose this supplement as it is quite versatile and convenient.
Before we dig deeper into the weight-loss drops, let's take a look at a bit of research.
Claims
Lipodrops Claims
Lipodrops claims to help burn fat.
Some of the claims for Lipodrops may depend on which version of the product you choose to purchase. All Lipodrops products include Lipodrops Max, Lipodrops Ketomax, Lipodrops Doctors D, Lipodrops Lipobiotic, Lipodrops Lipo-Omega, and Lipodrops Lipocleanse.
Scroll below for one of the best products we've seen over the last year.
Ingredients
Lipodrops Ingredients
According to the official website, Lipodrops' ingredients include:
African Mango Extract
L-Ornithine
L-Carnitine
L-Arginine
L-Glutamine
Maca
Niacin
Pygeum Africanum
Beta-Alanine
Rhodiola
Astragalus
African Mango Extract
African mango, also known as Irvingia gabonensis, is a fruit similar to the wild mango. It grows primarily in Central and Western Africa. This fruit is popular for its extract, as some claim it can help reduce weight, improve immune health, improve gastrointestinal health and more.
Contrary to the aforementioned study on African mango extract, research published in the Database of Abstracts of Reviews of Effects found the ingredient to not be effective for weight-loss, noting it needed much more research.
L-Orinithine
L-Ornithine is an amino acid that is produced both naturally in the body and artificially for food and supplements. When consumed as a supplement, l-ornithine is claimed to help reduce physical fatigue, improve sleep quality, and aid in weight loss, according to the National Center for Biotechnology Information.
Although there hasn't been much research performed on l-orinithine, some suggests it may help with fatigue.
L-Carnitine
L-Carnitine is another amino acid that is produced both naturally and artificially. It's primary role in the body involves energy production.
A few animal studies have been performed using l-carnitine to determine its health benefits.
Maca
Maca is a plant native to Peru. It has been widely used in supplements for its claimed ability to improve sex drive, increase stamina, raise energy levels, and increase fertility.
According to BMC Complementary Medicine & Therapies, there is, " limited evidence for the effectiveness of maca in improving sexual function." Additionally, the U.S. National Library of Medicine found there is insufficient evidence that maca has any health benefits.
Niacin
Niacin is another name for vitamin B3. Like other B vitamins, niacin plays a role in energy production and cell development.
The National Institutes of Health found that niacin can help reduce the risk of heart disease. However, most niacin is consumed through diet, so supplementation is often not needed.
Pyegeum Africanum
Pyegeum Africanum is the scientific name for the African cherry. It is most known for its claimed benefits for the prostate and kidney.
Beta-Alanine
Although beta-alanine is an amino-acid like l-carnitine and l-ornithine, it is not essential to bodily functions. This ingredient is a popular component in many fitness and exercise-based supplements.
The journal Amino Acids found that beta-alanine has a, "…significant ergogenic effect on high-intensity exercise, particularly in exercise capacity tests and measures." Another study published in the Journal of the International Society of Sports Nutrition, beta-alanine can also help power output during strength training.
Rhodiola
Rhodiola is an herbs that originates from Asia, mountainous areas of Europe, and even the Arctic. According to the National Center for Complementary and Integrative Medicine, the herb has traditionally been used for fatigue, anxiety, anemia, and depression. Now, it is primarily used to improve endurance, raise energy levels, and better recover from exercise.
A study published in BMC Complementary Medicine and Therapies found that rhodiola can be effective for, "enhancing physical performance and alleviating mental fatigue," though more research is required to confirm these findings.
Do Lipodrops Work?
Before adopting any weight loss supplement, it is crucial to do some research. Many times, this involves understanding the product's ingredients. This can help you to find out whether or not they are natural, identify the potential side effects, as well get a feel of what to expect from reviews available online.
In this case, we do not believe that this supplement is capable of doing what it says. This is because there is no scientific research provided to support the Lipodrops claims.
Also, some of Lipodrops' customer reviews show dissatisfaction and ineffectiveness.
Benefits
Lipodrops Benefits
Lipodrops claims to have several health benefits to their users.
First, they say their packaging is both convenient and portable, making it easier to consume. Lipodrops also claim it comes with easy-to-follow directions.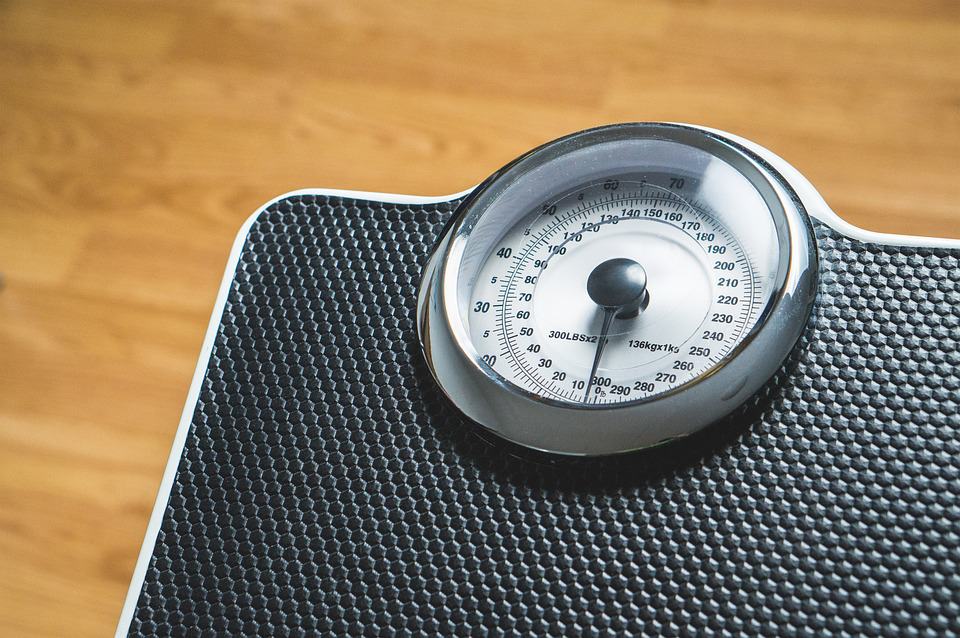 Their claims of convenience continue, as one can use the supplement with food. Different plans are available as well, depending on how much weight you want to lose.
Lipodrops and Weight Loss
Lipodrops claim it helps you lose weight when combined with exercise and a healthy diet. However, if Lipodrops customer reviews are true, we doubt its effectiveness.
Achieving your weight loss goals involves losing more calories than you consume. While Lipodrops claims to convert stored fat into energy, it fails to convince us of how it aids calorie burning. This supplement does not demonstrate the same by providing any clinical studies or research.
Consult your doctor before trying any weight-loss program. If you have to go for supplements, research extensively and choose one that is scientifically and clinically proven.
Directions
How To Use Lipodrops
The recommended dosage is one drop in the morning and another one in the evening. However, supplement results vary from one person to the other. Again, you need to use it moderately, especially if you are a first-time user.
You can begin with one drop just to see how your body reacts towards the same. Better still, ask your doctor to recommend a dosage that meets your needs.
According to the product's directions, if you weight more than 200 pounds, you can use two droppers 3-4 times a day.
Remember, never exceed the recommended dosage. There has not been any documented evidence showing that doing so may maximize your Lipodrops results.
Side Effects
Potential Side Effects
There has been scanty information in regard to Lipodrop's side effects. However, the included ingredients are likely to cause side effects, which include:
What Users Are Saying
What Users Are Saying
"Great Results – Loved it. Great flavor compared to competition…. I could definitely see results. I would totally recommend. My packing was fine and bubble wrapped well."
"The product did not work. Directions were followed and it did absolutely nothing for me. I would not recommend."
"2 droppers is too much for me, it gives me a headache and testing amounts I can only take around 8 drops max. It keeps me going when I get tired. Of course losing weight takes many steps, this only keeps a small part of it by providing better circulation and proper liver function. One of my bottles was broken, I did received a refund, but would appreciate better packaging to a kid wasting my time asking for a refund, you don't deliver glass bottles in envelopes, use boxes please, don't be lazy."
Bottom Line
The Bottom Line on Lipodrops
Check it out; we found out some good things about this one. The use of a few natural ingredients and price were positive. The lack of research used to support the weight-loss claims, leaves us concerned about Lipodrops. We're also skeptical due to customer complaints about lack of results and no mentions of long-term success.
Weight management is a process involving diet, exercise and taking the right steps for your weight management plan.
One of the products we like the most is Noom. The program uses a combination of human coaching, personalized meal plans, expert-researched articles, exercise tracking and more to get you on the right track to lose weight and keep you on that track so you don't gain it back. No yo-yo dieting here.
Also, the team behind Noom offers a free trial offer as a sign of confidence in their app.
Learn More About Noom »