Updated: 02/14/2018
- Site operated by Burn HD
A diet product's worth depends on whether it helps people lose weight. Let's find out if this product works. We at DietSpotlight conducted an in-depth anaylsis, examining the ingredients, side effects, clinical research and customer service to give you this in-depth PhenQ review. Furthermore, we took the time to read many user comments that are posted online. At this point, we summed up the information we collected to give you the facts you need.
PhenQ can be purchased through Amazon.
PhenQ Readers:
Click here
to find out why we're giving away samples of our product, Burn HD.
Overview
What is PhenQ?
To start, the PhenQ diet pill is boasted as a pharmaceutical-grade supplement for weight-loss. It's manufactured by Wolfson Berg Limited.
According to the official website, this product helps elevate mood, boost energy levels, burn off stored fat, suppress appetite and block the production of fat.
To use it, you must take one tablet with breakfast and one with lunch.
You are encouraged to avoid taking this product after 3 pm because it can interrupt sleep habits. It contains:
PhenQ also contains Nopal (prickly pear cactus) and l-carnitine fumarate.
Unfortunately, the actual amount of each ingredient is not disclosed.
PhenQ uses a proprietary blend of key ingredients to stimulate weight-loss and produce dramatic results in a shorter amount of time than some competitor supplements.
This product claims to offer an effective way to aid your weight-loss journey and lose extra pounds, and it's especially useful for getting rid of stubborn fat.
Products Similar to PhenQ
PhenQ Company Profile
Name: Wolfson Berg Limited
Address: 244 Madison Avenue, 10016-2817 New York City, United States (PhenQ website)
JOC Business Centre, 124 Arch. Makarios III, 7550, Kiti, Larnaca, Cyprus
Contact number: +1 (646) 513 2632, +35724030603
Contact email address: support@phenq.com, support@wolfsonberg.com
Scroll below for one of the best products we've seen over the last year.
Ingredients
PhenQ Ingredients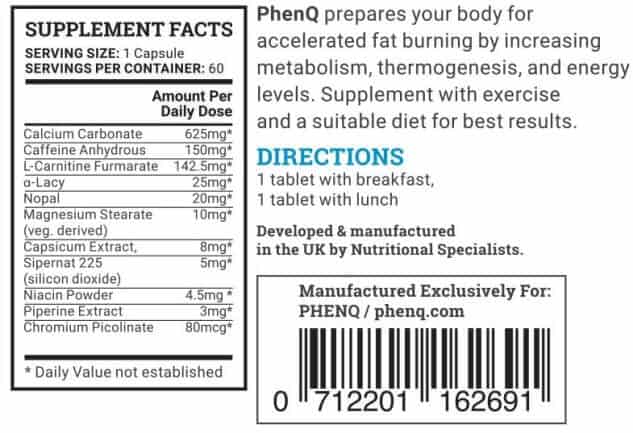 Now is probably a good time to dive into the ingredients and take a closer look at what each one is designed to accomplish, along with any scientific evidence behind it.
A-Lacys Reset
A-Lacys Reset is a patented blended formula created by scientists from alpha-lipoic acid and cysteine.
This main PhenQ active ingredient has been clinically tested for weight-loss efficiency and is primarily used in PhenQ products.
This formula is at the heart of this supplement and is responsible in large part for the favorable results that users document.
Alpha-lipoic acid and cysteine are both powerful ingredients on their own but, when blended together, they can burn even more fat and help users drop more weight.
Capsimax Powder
 The ingredients included in PhenQ's capsimax powder include capsicum, piperine, caffeine, and niacin.
These ingredients blend together to produce a fat-melting effect, each supporting the function of the others.
Capsicum and capsinoids are known to increase energy and decrease body fat.
Ingesting foods and supplements containing these ingredients activates a thermogenic effect that has been specifically noted for its ability to activate brown adipose tissue (BAT) and burn more calories in humans.
Thermogenesis is defined as the process of heat production in humans.
This increase in body heat stimulates energy and allows the body to burn more calories.
Both human and animal studies produce similar results in regards to capsicum consumption, and they both point to heightened energy and enhanced weight loss.
Not only is capsicum a good agent for stimulating fat burn, but it is also perfect for preventing obesity. [1] [2] [3]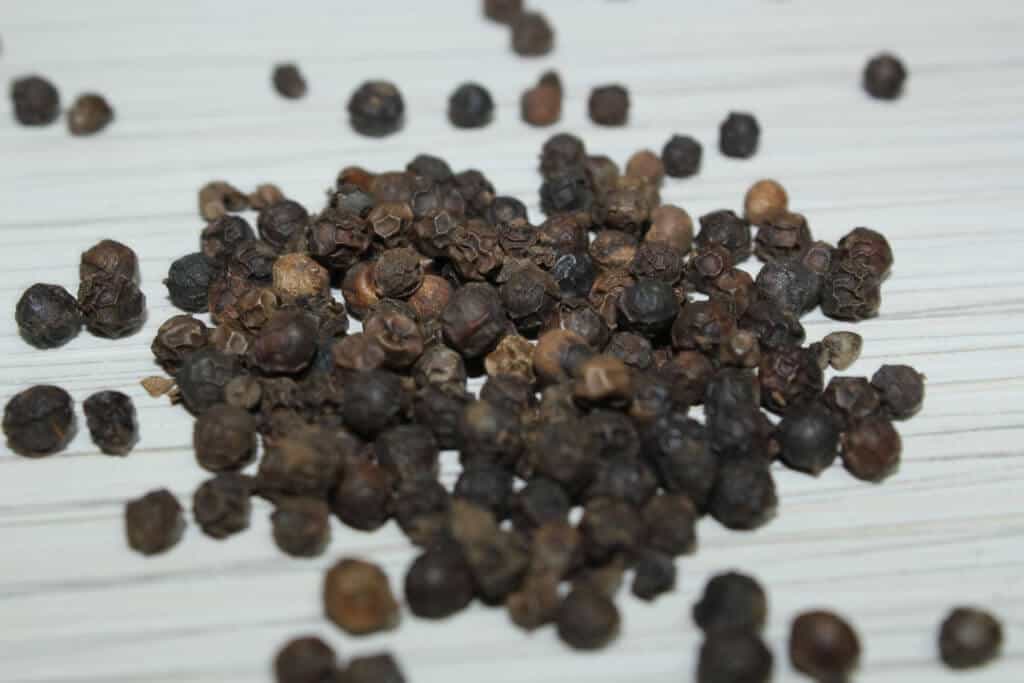 Piperine
Piperine is the spicy chemical in black pepper that gives it its signature taste.
One study conducted on obese rats documented dramatic changes in body weight, fat mass, and cholesterol with only 40 mg/kg of piperine supplementation per day.
No changes in diet were made, yet with the consumption of this chemical, the rats were able to achieve significant weight-loss in a short period of three weeks.[4]
Alpha-lipoic Acid
Alpha-lipoic acid is an antioxidant that is commonly found in foods like spinach, potatoes, and broccoli.
It's beneficial for its ability to prevent cell breakdown in the body and restore vitamin levels.
The body also uses this chemical to break down carbohydrates and create more energy for the body.
This is another reason why it is a key ingredient in this product.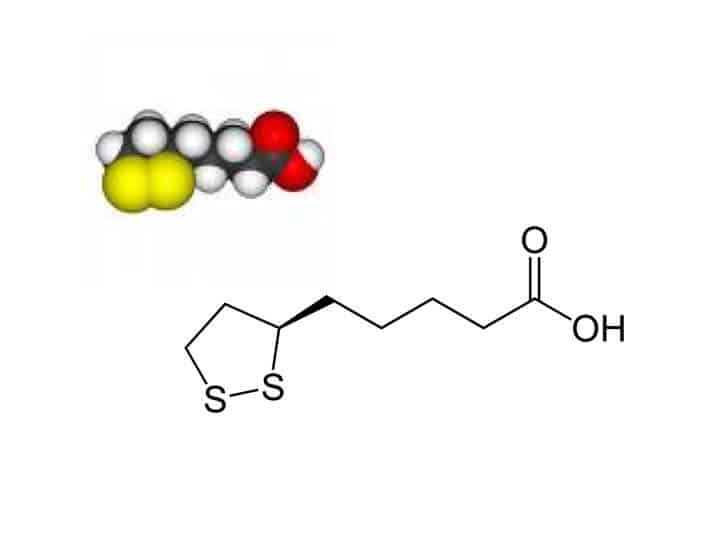 An accelerated breakdown of carbohydrates and increased energy helps the user burn more calories and cut fat. [5] [6]
Clinical studies verify alpha-lipoic acid's ability to help overweight and obese patients lose weight.
There is already a lot of evidence that it can decrease body weight in rodents.
Most importantly, it has also been able to minimize fat and reduce weight in humans.
One randomized, double-blind, placebo-controlled trial tracked 360 obese men and women for 20 weeks.
In the end, the group receiving 1800 mg of alpha-lipoic acid per day lost significantly more weight than the placebo group, which led to regarding this ingredient as a possible treatment for obesity.[7]
Cysteine
Cysteine is a semi-essential amino acid which plays a role in structuring many proteins.
You can find it in foods that are high in protein including meat, eggs, dairy products, peppers, garlic, oats, lentils, and other high-protein plants.
In addition to carrying out key functions in human and animal bodies, you find it in various flavoring and cosmetic products.[8]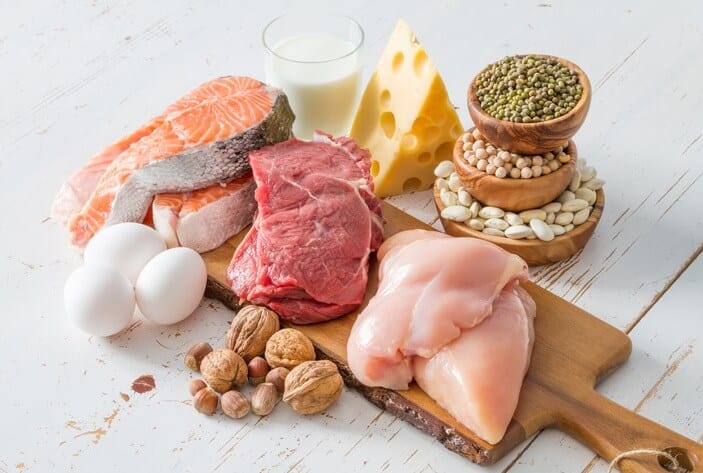 Cysteine is in the A-Lacy Reset formula to help users lose even more weight.
In one study, researchers administered a treatment including cysteine to patients of an obesity hospital clinic for six months.
At the end of the trial period, the patients had lost a modest amount of weight, and researchers gave credit to the treatment for this improvement.
Cysteine is in PhenQ for its ability, which science backs, to aid in weight-loss.
When you combine it with alpha-lipoic acid, the effect doubles, and you enhance weight loss and fat loss.[9]
Caffeine
The caffeine in this blend also has powerful weight-loss benefits. You can commonly find caffeine in coffee, tea, chocolate, ice cream, and soft drinks.
It comes from coffee beans, tea leaves, cocoa beans, and kola nuts. At least one study indicates that taking higher amounts of caffeine can lead to weight-loss because of thermogenesis and increased fat burn. [10] [11]
It's also a good idea to take the caffeine in this supplement into account when monitoring your additional caffeine intake.
Try to cut back on coffee and soft drinks while on PhenQ to avoid jitters and other side effects of caffeine overload.
Chromium Picolinate
It is is a key ingredient in many weight loss supplements.
Chromium is a common mineral, and it is also an essential trace element.
This means that we actually need very little for the health and well-being of the human body.
This mineral improves the way the body uses insulin, and as a result, stimulates satiety when eating carbohydrates. [12]
It works to suppress appetite and make users feel more satisfied faster so that they won't reach for seconds or feel the urge to binge eat.
Magnesium Stearate
Magnesium stearate is a chemical that is also regarded as a soap.
It is in the formula for consistency and acts as a lubricant in pharmaceuticals and pills like PhenQ.
This chemical helps to keep vitamins and other supplements from sticking to one another and machinery during production.
It is not necessarily in this product to enhance weight loss, but it is important for producing the end-result and for manufacturing purposes. [13][14]
This ingredient does not offer any major weight-loss benefits, but it can cause some unpleasant side effects.
Considered a toxin when taken in large doses, magnesium stearate can cause skin damage and liver toxicity.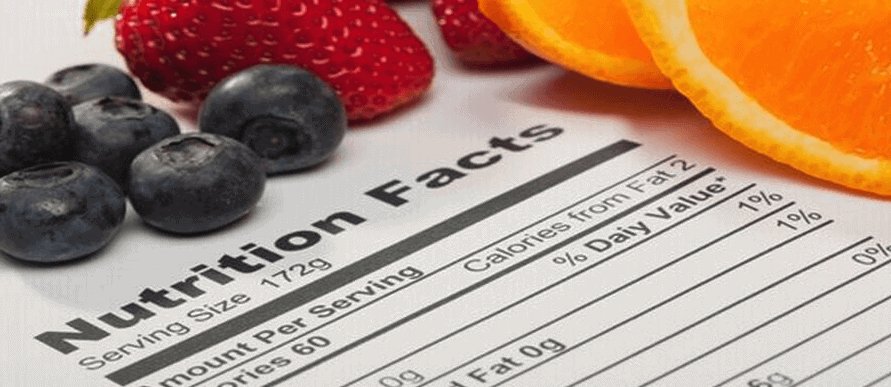 Nutrition Facts
PhenQ Nutrition Facts
Let's turn our attention to the nutritional facts of this supplement.
At two PhenQ tablets per day, taking PhenQ will only add a few extra calories to your diet.
These calories can help you burn even more calories and cut fat – so you don't have to worry about them too much.
Each daily dose of PhenQ provides:
625 mg of Calcium Carbonate
150 mg of Caffeine Anhydrous
142.5 mg of L-Carnitine Fumarate
25 mg of A-Lacy formula
20 mg of Nopal
3 mg of Piperine Extract
80 mcg Chromium Picolinate
In addition to helping users lose weight, these ingredients also add fiber, vitamins, antioxidants, and minerals to the user's diet – which adds some important nutritional value.
The calcium in this supplement, for example, supports bone health and helps prevent osteoporosis and other bone diseases.
The nopal adds fiber and antioxidants that improve digestive health, satisfy hunger cravings, and prevent cell damage.
Niacin, or Vitamin B3, boosts health and wellness and even helps to lower bad cholesterol.
Side Effects
PhenQ Side Effects
Ah, side effects. The lingering dark cloud hanging over each and every supplement out there.
The question is always the same: "Should I worry about them?"
Even though PhenQ uses enough natural ingredients to be a natural supplement, some of its components may bring about unwanted side effects.
Potential PhenQ side effects include:
Headaches
Restlessness
Nausea
Diarrhea
Some ingredients, such as Chromium Picolinate, impact blood sugar and may interact negatively with diabetes medications.
If your side effects are severe, stop taking PhenQ immediately and, if necessary, seek medical help.
Pregnant and breastfeeding women should also avoid PhenQ altogether.
Children under the age of 18 should also avoid taking the PhenQ supplement.
PhenQ Alternatives
If you're looking for something similar or just want to compare prices, I've done some research on PhenQ alternatives.
PhenQ vs Phentermine
PhenQ vs Phentermine and Duromine
It's important to note that Phentermine and Duromine are prescription drugs administered by a doctor. People often ask, does PhenQ have Phentermine? The answer is no.
PhenQ vs Phen24, Phenelite, Phentaslim, and Phen375
I noticed some similarities. They are all weight loss supplements that produce a fat-burning, appetite-suppressing effect. However, PhenQ is the only one that uses the patented A-Lacys Reset formula.
PhenQ vs Hydroxycut and Garcinia Cambogia
We see very different lists of ingredients. Garcinia Cambogia, a key weight-loss ingredient in many products, is not present in the PhenQ formula, and Hydroxycut only shares one ingredient with PhenQ – caffeine.
All of these products are weight-loss supplements that may work, but they are not necessarily the same as PhenQ diet pills.
Pros & Cons
PhenQ Pros and Cons
We now turn to some claims and promises PhenQ offers potential buyers.
Pros
Enhances energy
Increases fat burn
Contains vitamins, minerals, and fiber
Clinically tested
60-day money-back guarantee
Cons
Side effects like headaches, nausea, and diarrhea
Only available from official website
Unpleasant flavor
Hard to keep weight off
Slow results
Amount of ingredients is not given
No awards
Not for allergic people
Available only in solid form
A list like this is nothing new, but the research I provided above actually does support these benefits to some extent.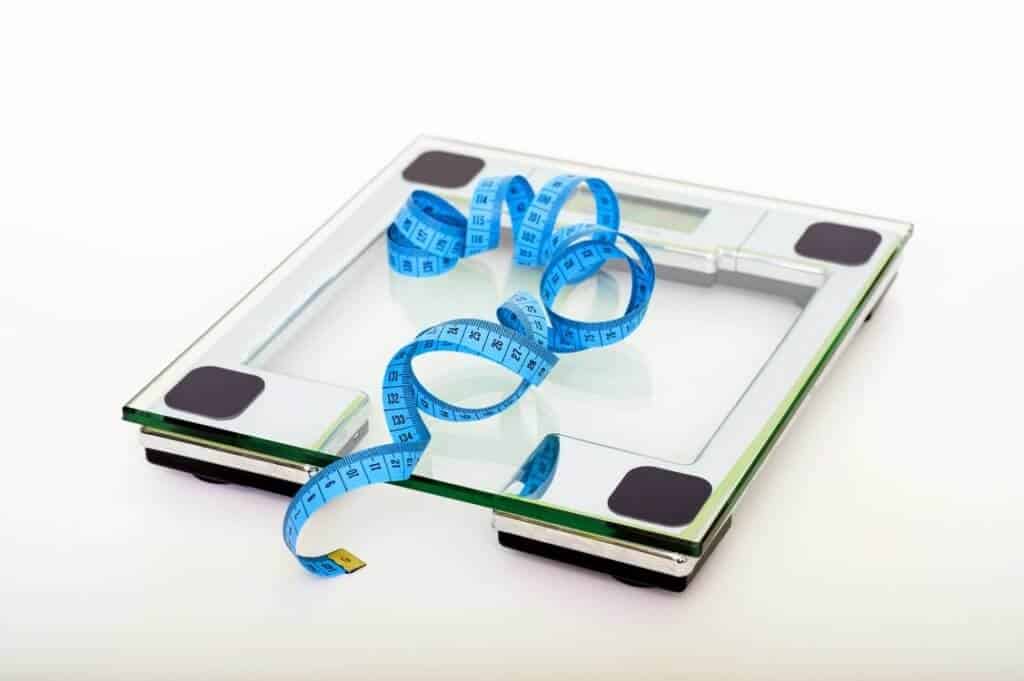 Cost
What Does PhenQ Cost?
The PhenQ price may vary depending on whether there is a promotion or sale taking place. The usual price for one bottle of 60 PhenQ weight-loss pills is $79.95.
The price of PhenQ has gone down to $69.95 per bottle when on sale.
For $139.90, you get two bottles and an extra one for free.
For $189.95, you receive three bottles, two extra ones for free, and a bottle of Advana Cleanse
The company offers free shipping on all orders.
The price is a bit high, but if the supplement works, it may be worth it.
The official PhenQ website is the only place to purchase the supplement. No other retailers are selling this product.
Directions
PhenQ Directions
Each bottle contains 60 PhenQ pills and the user takes two capsules per day with a glass of water. This means that each bottle should last you around one month when you regularly take the supplement.
It is advised that users take one in the morning with breakfast and the second one around lunchtime.
Do not take PhenQ weight-loss pills during the evening or before bed because of the caffeine contents.
While the PhenQ dosage is two pills per day, some people may take less than the recommended and apparently still experience weight- loss.
You don't have to make any changes to your diet or exercise routine while taking PhenQ. However, a healthy lifestyle is always a net positive. Eating healthily and exercising regularly will contribute to your weight-loss efforts and boost your confidence and mental health.
PhenQ For Weight Loss
You might be thinking, "Is PhenQ good for losing weight?"


Unfortunately, we can't answer this with a simple yes or no. The majority of people who use PhenQ for weight loss don't seem to be getting the results that researching the ingredients suggested.
Very few use it for antioxidants, energy, or fiber, but the positive comments seem to be surrounding these benefits – not weight loss.
Bottom Line
The Bottom Line – Does PhenQ Work?
Now the moment you've been waiting for: our bottom line on PhenQ diet pills. First of all, we appreciate that this formula is sold with a 60-day money-back guarantee and there's some solid research behind some of its ingredients.
There are just a few things I can't get over:
No scientific research backing the formula
Lackluster customer reviews online
Higher price tag than I was expecting
PhenQ contains 25mg of the main ingredient. Science says you need 1800mg a day.
If you'd like to get rid of some serious pounds, you should grab a product that contains clinically-tested ingredients for weight-loss, sells at an affordable price and is backed by plenty of encouraging user reviews.
Among the best products on the market is Burn HD. The supplement uses a proprietary blend of four ingredients. All shown in published research to boost metabolism, increase energy and burn fat.
Also, we're so confident that you'll love our supplement that we're offering a 2-Week Sample, which is a good sign.
Learn More About Burn HD »