Performix SST Review

- 16 Things You Need to Know
Thermogenic supplement Performix SST is "an innovative, multi-phase release thermogenic, delivering unrelenting energy, sharp mental focus and enhanced fat metabolism." We were encouraged enough by these promises to delve deeper, but we had concerns about effectiveness and safety. Many of its ingredients, like bitter orange and yohimbine, are riddled with potential side effects and questionably ineffective.
Beyond this, Perfomix SST appears to be another fat-burner that relies heavily on caffeine. We wanted to get the truth on the supplement, so we investigated user reviews and scientific facts to bring you the Bottom Line. Read the summary of everything we found out below.
Performix SST can be purchased through their Official Site.
Performix SST Video Review
Overview
What is Performix SST?
Performix SST is a liquid thermogenic capsule that supposedly improves the body's ability to burn fat, boost focus, and increase energy. The company makes the capsule using what they call "TERRA Intelligent Dosing." This means the capsules have layers that keep the body from the active ingredients from dispersing them too soon.
What does the research have to say about some of these active ingredients?
Performix SST Competitors
Company Bio
Who Makes Performix SST?
Corr-Jensen, Inc., a company located in Colorado, makes Performix SST. Matt Hesse, a former high school wrestler who became passionate about fitness and health after suffering a back injury, founded Corr-Jensen. After serving in the U.S. Army, Hesse founded the company in 2007.
Other SST products include:
SST Pre
SST with Capismax
SST Glow with Capsimax
SST V2X – Extreme
SST Burn
SST Control – Appetite Suppressor
SST Cleanse – Detoxifying Solution
SST Cuts
Stimfree – Non-Stimulant Fat Burner
SST H2
Performix SST Company Profile
Name: Corr-Jensen, Inc.
Headquarters: Colorado, US
Address: 1525 Raleigh St Ste 500
Denver, CO 80204-1594
CEO, Founder, and Director: Matthew Hesse
Founding year: 2007
Telephone: 303-468-4215
Better Business Bureau (BBB) rating: Despite an 'A+' on the BBB website, the page also signifies that it is not BBB accredited.
What is Performix's TERRA Intelligent Dosing Technology?
The Performix website describes the TERRA Intelligent Dosing technology as "advanced multi-phase extended-release" meant to have unparalleled results. Four layers comprise these tablets:
Performix TERRA Pod Multi-Coating Matrix: This outer layer of the capsule appears to simply be the coating that encapsulates the ingredients.
Dispersion Coating: This layer is supposed to give the capsule its extended-release properties.
Hydrophilic Coating: This layer gives the capsule intelligent time-release delivery.
TERRA Target Ingredients: This final layer likely contains the active ingredients of the supplement. It is probably the "TERRA Pod Ballistic Beadlet" that they refer to in the ingredients listing, though the website isn't clear on the matter.
What all of this means is that the supplements work like other modified-release or time-release medications. It's nothing new; in fact, this technology dates back to 1938, when the first patent associated with modified-release dosages was filed.
The problem with using "smart time-release delivery" dosages is that research shows that sometimes the body does not entirely absorb them. Also, they tend to make a product more expensive than those that have an immediate release.
Scroll below for one of the best products we've seen over the last year.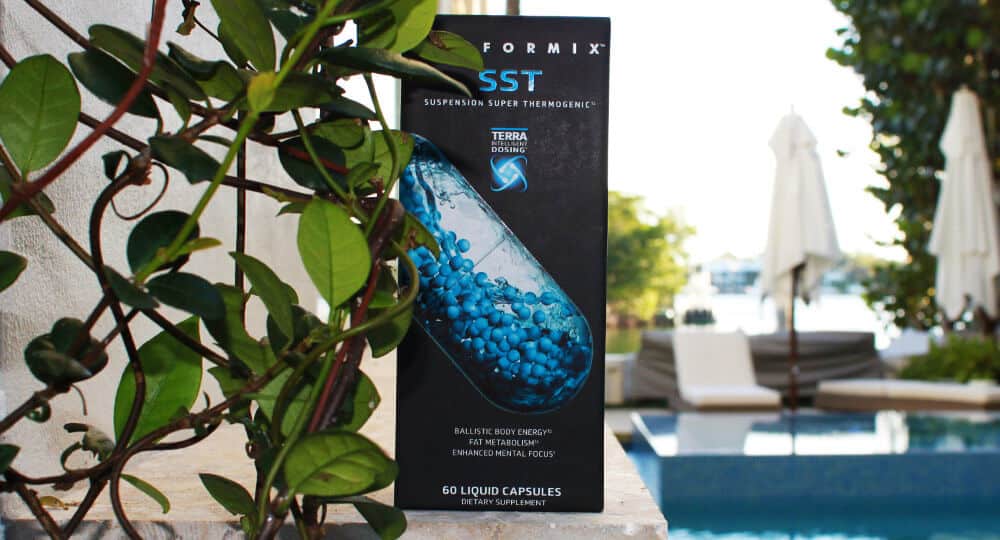 Product Phases
Performix SST Phases
The thermogenic fat burner allegedly works in four different stages, with its "smart time-release delivery" of its ingredients happening slowly and over time using thermogenesis and micro-layering technology.
The four stages, or "Terra Phases," are (from the moment you take an SST capsule) as follows:
Terra Phase 1 (0-2 hours)
In this "introduction phase," which begins after you swallow SST, the outer layer dissolves in your stomach and releases the micro-balls inside it, which then also dissolve and begin releasing some of the ingredients. This kicks in the supplement's thermogenic process, making its stimulant contents boosts the user's energy.
Terra Phase 2 (2-4 hours)
In the "chill phase," users' stomach breaks down more micro-balls and the second set of content releases. You may experience cold sweats at this stage because the thermogenic energy boost you receive increases your body temperature.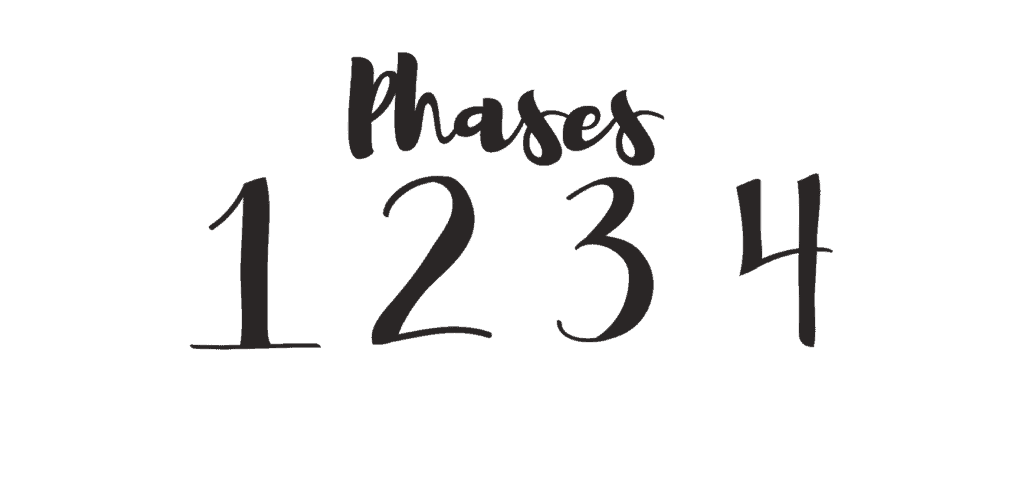 Terra Phase 3 (4-6 hours)
This is the "sustain and block phase," at which the Performix SST micro-balls continue steadily releasing a steady stream of key ingredients, keeping the supplement's thermogenesis going.
Terra Phase 4 (6-8 hours)
The last, or "transition" phase, sees the final micro-balls releasing their contents. This functions as a blend aiming to help users recover from the strain. This final set contains 1000 mcg of Vitamin B-12, which supposedly protects users from feeling a crash that most people usually expect from using a supplement.
Ingredients
Performix SST Ingredients
Performix SST consists of some ingredients. The active ingredients appear to be those in the TERRA Pod Ballistic Beadlet. These ingredients are:
TERRA Pod Ballistic Beadlet:
Caffeine Anhydrous (200 mg)
Sensoril Ashwagandha Extract
TeaCrine
Cayenne Pepper Powder
Huperzine A
Yohimbine HCL
Mucuna pruriens extract
BioPerine Black Pepper
Diffusion Carrier Oil:
Medium Chain Triglycerides
Safflower Oil Extract
Ginger CO2 Supercritical Extract
The question is, do at least some of the active ingredients help with energy, focus, and fat loss? Let's take a look at what science has to say.
Caffeine Anhydrous

The word "anhydrous" simply means something that does not contain water. So, caffeine anhydrous would be caffeine without water. The idea is that caffeine anhydrous might be more potent because it isn't "watered down." However, research published in the European Journal of Sport Science indicates that caffeine anhydrous is no more effective than the caffeine found in a cup of coffee.
In one study conducted at the University of North Carolina-Chapel Hill, researchers tested the effects of caffeine anhydrous, coffee, and placebo on strength and sprint endurance. They concluded that neither coffee nor caffeine anhydrous had any more effect on strength than the placebo did. They also noted that there was "no clear difference" between coffee and caffeine anhydrous on endurance.
There is evidence that caffeine improves mental alertness. However, in one study in the journal, Psychopharmacology, the effects of caffeine on mental performance showed that it was effective only under specific circumstances.
For example, according to research in the Journal of Alzheimer's Disease, caffeine improved memory when the participant was tired and less alert. But, when participants did tasks that required them to use their working memory, they performed more poorly after taking caffeine.
So, it appears that the use of caffeine as an ingredient does support the claim that Performix SST can, under the right circumstances, help with focus and energy. However, scientific evidence suggests that caffeine anhydrous is no more effective than just drinking a cup of coffee.
Ashwagandha
Ashwagandha is a plant that we find in India, Africa, and the Middle East. Its name is a combination of two Sanskrit words: "ashva," which means horse, and "gandha," which means smell. It is so named because of the uniquely horse-like smell of its roots.
Aside from the fact that there isn't sufficient scientific evidence to back this ingredient, we have another concern. We're not sure what the makers of Performix SST intend for the ingredient to do. It's used for many things, primarily relieving stress, but none of its uses have anything to do with mental alertness, energy, or fat-burning.
Huperzine A
Huperzine A comes from a plant called Chinese club moss. Creating huperzine A requires a great deal of laboratory work. The result is a purified substance that many argue should be considered a drug, not a supplement, and regulated as such. Huperzine A stops the breakdown of acetylcholine, which is a neurotransmitter.
Although some people use huperzine A to improve energy and alertness, there is insufficient evidence that it is useful for either. Because of its ability to prevent acetylcholine from breaking down, it may increase neurotransmitters' levels in the brain, thereby protecting nerves and improving memory.
Experts caution that scientists haven't conducted enough research to determine its effectiveness in humans or its safety.
Yohimbine HCL
Yohimbine comes from the Yohimbe tree, an evergreen that grows in parts of Africa. We make medicines and supplements from its bark. Although many supplements use yohimbine, the correct amount of the substance is often inaccurate in the labeling. Performix SST does not specify the amount of yohimbine HCL.
According to The American Journal of Clinical Nutrition, the evidence surrounding yohimbine for weight loss is inconclusive. However, in one study published in the Journal of Research in Sports Medicine, involving soccer players, researchers found that yohimbine supplementation did aid in fat loss. In a review of several supplements for weight loss, including yohimbine, researchers found "encouraging data but no evidence beyond a reasonable doubt" as to its efficacy.
Mucuna Pruriens
Mucuna pruriens is a type of legume that grows in tropical regions. It also goes by the names cowhage and velvet bean. It allegedly increases dopamine levels in the brain. Dopamine is a neurotransmitter. However, the body breaks down most of the L-DOPA in mucuna pruriens before it even reaches the brain, so it isn't likely to be very effective.
A study in AYU (An International Quarterly Journal of Research in Ayurveda) suggests that mucuna pruriens may be beneficial for boosting mood, so it's possible that taking Performix SST will make you feel good. However, that won't help you lose weight.
Piper Nigrum
Piper nigrum is the scientific name for black pepper, according to Critical Reviews in Food Science and Nutrition. People often use it with supplements to improve the absorption of certain substances.
It helps with absorption by blocking enzymes that interfere with some molecules. Therefore, the addition of this ingredient might help the body to absorb other ingredients but appears to have no benefit on its own.
Nutrition Facts
Performix SST Nutrition Facts

The nutritional information on the Performix SST label indicates that a two-capsule serving contains ten calories. It also contains:
10 calories
1 g total fat
12 mg niacin (as nicotinic acid)
1,000 mcg Vitamin B-12 (as methylcobalamin)
We appreciate that the supplement contains niacin, another name for vitamin B-3, and vitamin B-12. It's just too bad there are calories and fat in a product that supposedly helps with weight loss.
Uses
What Does Performix SST Do?
The official Performix website makes three specific claims about Performix SST.
Ballistic Body Energy: They claim that the ingredients will support energy levels during a workout and stimulate thermogenesis, a process in which the body burns calories to produce heat.
Fat Metabolism: The website says that Performix SST improves resting metabolism, so the body burns fat faster and creates lean muscle mass.
Enhanced Mental Focus: Performix SST supposedly gives users better "mental drive" all day long, while also promoting "positive mood, alertness, and mental focus."
Does It Work?
Does Performix SST Work?
They market Performix SST as a weight loss supplement. And, while some of the ingredients may help you lose a little weight, there is insufficient evidence to support its effectiveness for significant or long-term weight loss.
Performix SST also supposedly increases energy levels. The caffeine might indeed give you a little pick-up, but you could get that from a good cup of coffee.
As for the mental focus that the makers of Performix SST claim the supplement will provide, the scientific evidence is simply lacking. You might get a little boost in focus from the caffeine, but there's little proof that any of the other ingredients will do much for your brain.
Side Effects
Are There Performix SST Side Effects to Worry About?
Unfortunately, the ingredients in Performix SST have many potential side effects, and some of them are quite serious. We're particularly concerned about a few of the ingredients since many experts warn against using them.
In some cases, it is suggested that people avoid weight-loss supplements containing bitter orange because of potential side effects, like an increased heart rate.
The possible side effects of yohimbine could also be an issue. They include:
Dizziness
Nausea
Vomiting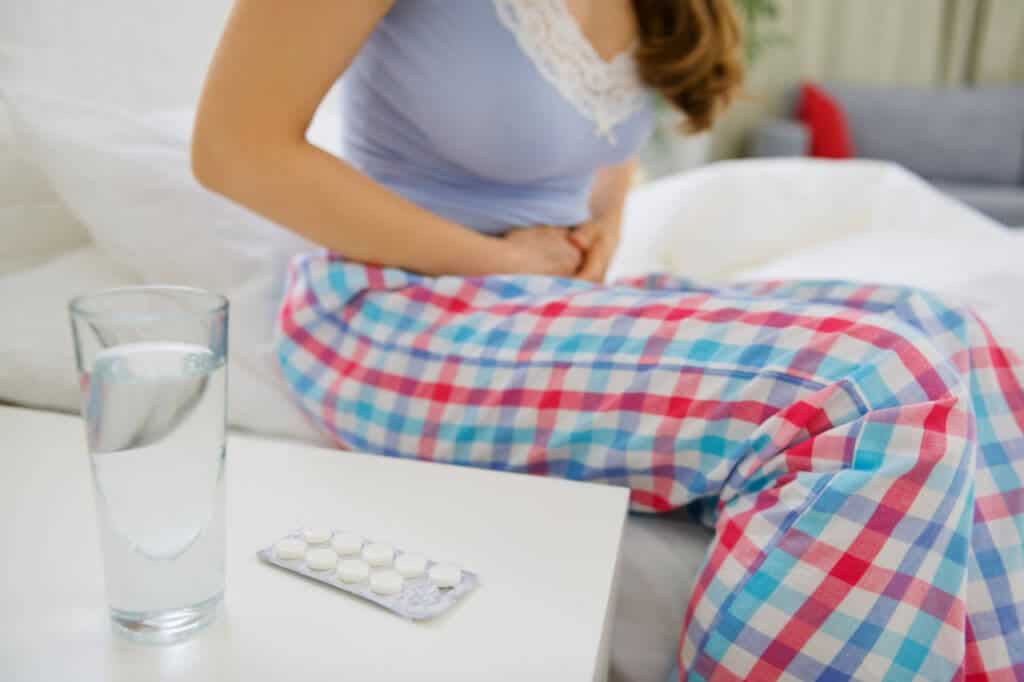 Since we don't know how much ashwagandha is in Performix SST, we can't be sure if the dosage will cause these side effects.
The side effects of caffeine may include:
Nervousness
Irritated stomach
Vomiting
Nausea
Increased rate of respiration
While side effects may not occur in all people, it's important to know the possibilities when taking any supplement. We're always concerned about ingredients like bitter orange and yohimbine in a supplement since they can cause serious problems.
Benefits
Performix SST Benefits
As far as we can tell, the only real benefit of taking Performix SST is that it might give you a little energy boost due to the caffeine in it.
However, we cannot support its ability to help you lose weight or increase your mental focus since little clinical research supports such claims.
Pros & Cons
Performix SST Pros & Cons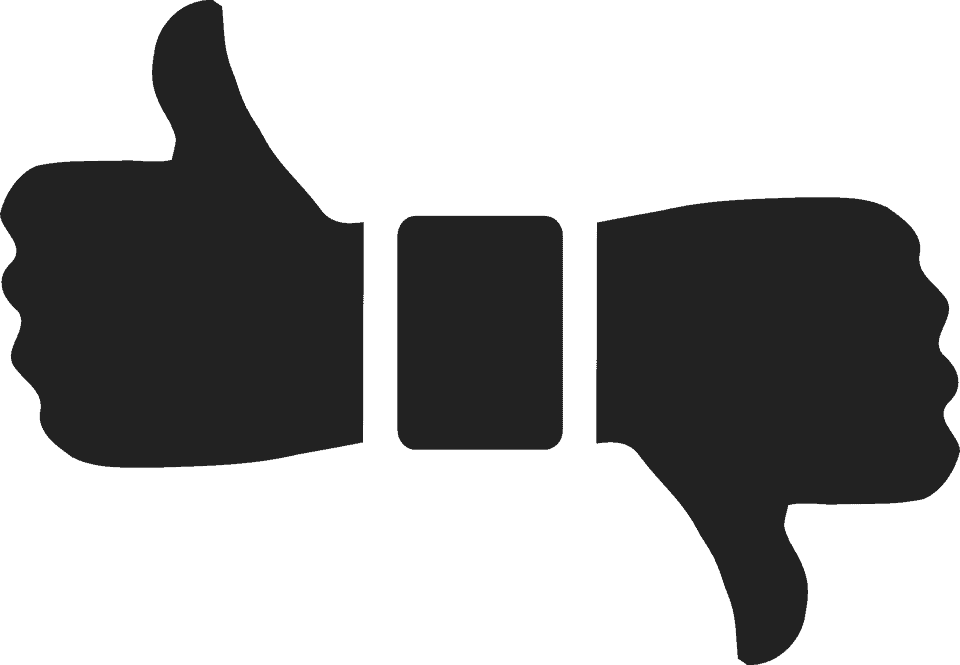 Pros
Interesting set of ingredients
Some positive reviews
Boosts energy with caffeine content
"Terra smart release system."
Cons
Some dangerous ingredients
Lots of ingredients with side effects
Quite expensive, and more expensive on the official website than on Amazon
Mostly negative or non-existent reviews
Uses a proprietary blend, making it impossible to tell the exact amount of each ingredient
Little to no clinical research to support its claims
Cost
What Does Performix SST Cost?
You can purchase Performix SST on the official website and through other online retailers. It may also be available at the physical locations of some stores, such as GNC.
Performix SST sells for $49.99 for 60 liquid capsules on the official website. Since the directions say to take two capsules per day, that's a one-month supply. It's not exactly the most cost-effective supplement out there.
Where to Buy
Where to Buy Performix SST
Official website – $49.99 per 60 capsules
GNC.com – $49.99 per 60 capsules
Amazon.com: Update 2020: Prices vary widely on Amazon, depending on the seller. The best deal we found was $89.99 for 120 capsules.
As you can see, buying Performix from the official website isn't cost-effective, which is a bizarre tactic for a company.
Directions
Performix SST Directions

The directions for Performix SST state to take two capsules in the morning before eating.
They suggest that users test their tolerance to the supplement by starting with one capsule per day and working up to two.
You should not combine the supplement with any other products that contain stimulants or caffeine.
They also recommend not taking it within six hours before going to bed.
Weight Loss
Performix SST Weight Loss
While Performix SST supposedly helps with weight loss by burning fat, the scientific evidence doesn't convince us. Also, there are many user comments that state the product didn't help them lose any weight.
What Users Are Saying
What Users Are Saying
"Works instantly and amazing I feel like can take on the world when I take these I work about 16 hours a day between two jobs."
"Gave me horrible chest pains and I have taken it before. This is NOT what I bought a few years ago and I am so unhappy. What a waste of money. Took it two times and I regret purchasing from your company."
"They work really well. Definitely suppressed my appetite and helps me sweat."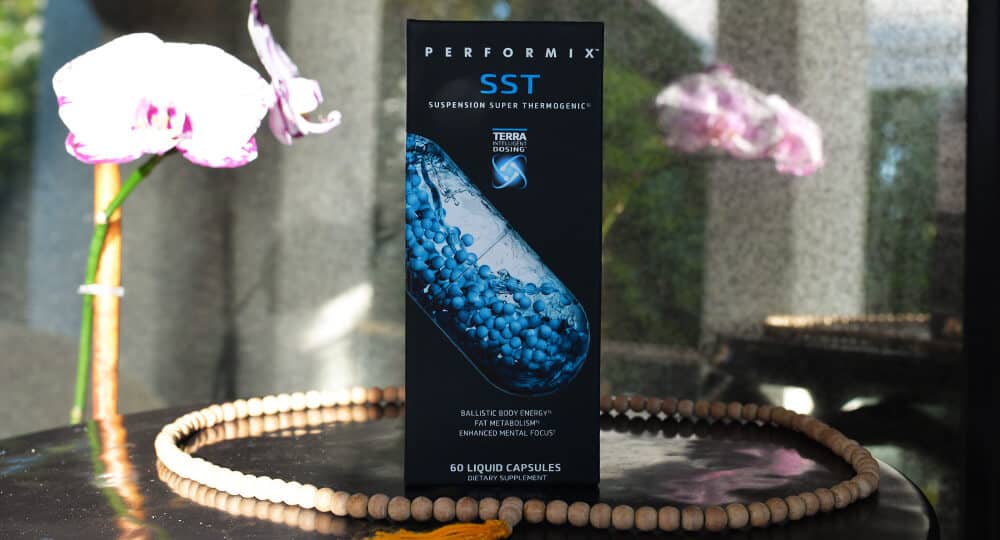 Bottom Line
The Bottom Line on Performix SST
Through the course of our exhaustive research, we were able to reach a conclusion about Performix SST. First, we can say that we believe it may produce results regarding energy because of the caffeine content. We also like that the company behind Performix SST has been around for a while and seems to have a good reputation. However, we are concerned about a few things:
There is insufficient scientific or clinical proof that the ingredients in Performix SST can produce real and lasting weight loss results.
Many users reported negative feedback, stating that the supplement did not affect them.
The ingredients of Performix SST have numerous potential side effects.
If you'd like to melt away those extra pounds, we suggest going with a product that has published clinical data support.
Among the best products we've seen is a weight-loss app called Noom. We love that Noom offers what other weight-loss apps don't, like real human coaching. It's also impressive that the app is clinically proven, in a large-scale study, to help people lose weight and keep it off.
The company behind Noom knows just how much support the app can give, so they've decided to offer a free trial offer to Dietspotlight readers.
Learn More About Noom »