Sculpt Nation Burn Review

- 12 Things You Need to Know
Burn Evolved – the fat burner that claims to increase energy levels while reducing appetite levels. Burn also claims to help users lose weight in a super fast and easy way by unlocking hidden powers in the body. The question is – is that possible?
Our research team dug into this supplement's formula, benefits, ingredient research, potential side effects, and more to see if Burn could really do all it claims. Read on to learn more about this supplement to see if it is right for you!
Sculpt Nation Burn can be purchased through their Official Site.
Overview
What is Burn Evolved?
Burn Evolved claims to be a supplement with a thermogenic effect, which means that it should help to burn fat faster. While the capsules are being digested, the formula is thought to have a "triggering" reaction in the body. This reaction is thought to increase your core temperature, forcing your metabolism to be at the top of its peak. In the end, this eventually results in the burning of extra calories.
The creators indicate that it can be used prior to your workout. Apparently, Burn should ignite your metabolism as you walk, exercise on the treadmill, run or jog. Additionally, it claims to work without having to do long workouts. Does science say the same thing about fat burners, though?
Obesity Reviews: Fat burners, in general, need to be studied more. According to this study, "The list of supplements is industry‐driven and is likely to grow at a rate that is not matched by a similar increase in scientific underpinning."
Phytotherapy Research: Foods like green tea and compounds like caffeine may have a slight thermogenic effect.
Annals of Cardiology: In animal studies, apple cider vinegar was found to reduce the risk of obesity while stopping oxidative stress.
Sculpt Nation Burn Competitors
Who Makes Burn Evolved?
The product is made and distributed to various vendors Sculpt Nation LLC. The company is located in the state of Nevada and Texas. Several other similar supplements are produced by this same company, some of which include:
Burn Evolved
Burn PM
Creatine Fruit Punch
Enzymes
Greens
Hgh Boost
Neuroctane
Post Workout
Pre-Workout
Probiotics
Protein
Test Boost Max
Turmeric Black
Creatine, Burn PM, Fat Loss Stack, Enzymes, Probiotics, TestBoost, and Turmeric Black are some of the other products made by this company.
Although we couldn't find a lot of research surrounding these other supplements, we did find one study published in the American Journal of Health-System Pharmacy that noted the importance of probiotics for digestive health.
Sculpt Nation has an "A" rating with the BBB and 2.12 stars ou of 5 based on an average of 124 customer reviews.
Scroll below for one of the best products we've seen over the last year.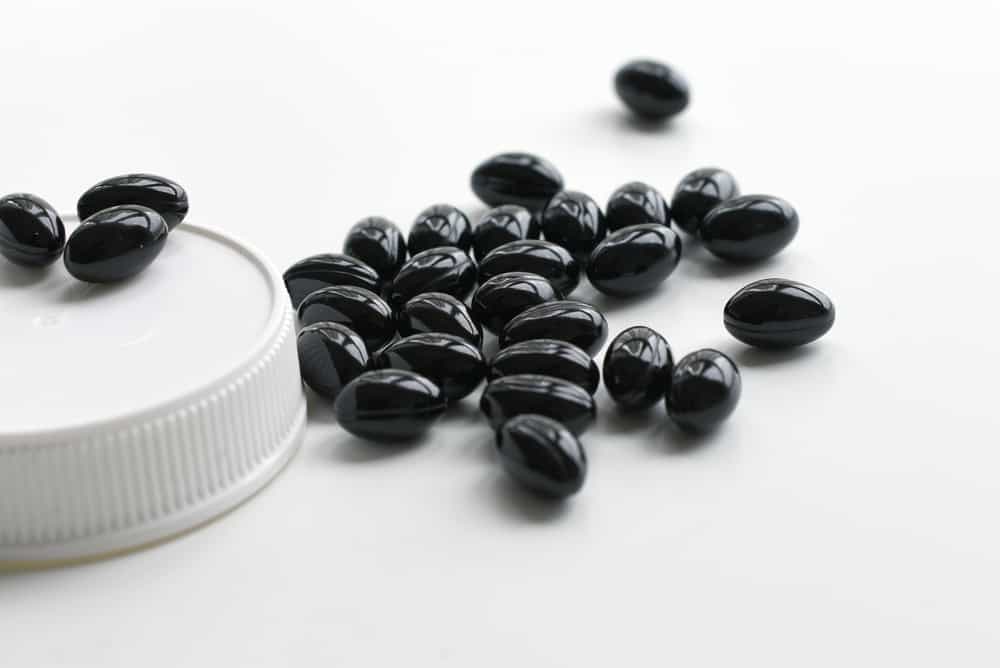 Burn Evolved Customer Service
You will only be able to purchase this product from the company's website. If you need more information, you can call the company headquarters at 3100 Technology Drive Suite 200 Plano, Texas at 1-888-267-4650.
Sculpt Nation LLC has an automatic shipment option so you don't run out and have to reorder with a waiting period. If you are committed to using this product, the most inexpensive way to order may be through their auto-ship option.
Claims
Burn Evolved Claims
Burn Evolved claims that this product helps their users shed unwanted fat, and better than any other related products. This particular product is known for being marketed as the best on the market, but is all of the hype justified?
According to the manufacturers, the use of this product will provide the user with an "unfair" advantage to others on their weight-loss journey – quickly turning the body into a fat-burning machine with ease. When you look at the marketing materials put out, it indicates that Burn Evolved is able to burn the fat and not lose the muscle.
This dietary supplement claims to unlock the user's metabolism, even for those who have low metabolism. Overall, Burn Evolved claims to be a potent natural fat burner.
Ingredients
Burn Evolved Ingredients
There are quite a number of ingredients listed on the label of Burn Evolved, some of these ingredients being known and admired thermogenic agents.
According to the manufacturers, most of the ingredients are cutting-edge and popularly known for fat burning. You are also given the dosage of each ingredient in the nutrition label, which states:
Grains of Paradise seed – 30 milligram
Caffeine – 100 milligram
Green Tea Extract – 300 milligram
Cayenne Pepper – 100 milligram
Rauwolscine – 2 milligram
Apple Cider Vinegar – 300 milligram
Yohimbine Hydrochloride – 3 milligram
Silicon Dioxide
Gelatin
Magnesium Stearate
Microcrystalline Cellulose
Rauwolscine
This is one of the ingredients that you have to watch for. By itself as a stimulant, it can be may cause some issues for those who are sensitive, especially when combined with caffeine and Yohimbine. Make sure that you are aware of your own sensitivity to this ingredient.
Cayenne Pepper Extract
Cayenne by itself is known for being a good thermogenic agent, and many supplements have included this as part of their ingredients. It is thought to increase the metabolism and provide the user with heat potency to burn calories. However, combined with other ingredients, there is no certainty, because most existing research shows the benefits depends on the dosage.
Caffeine
Most fat burners include caffeine as an ingredient, and Burn Evolved is no different. Caffeine provides energy-boosting capabilities and improves mental focus, according to Critical Reviews in Food Science and Nutrition.
Caffeine is a thermogenic agent on its own and when combined with other ingredients, it could be more effective, speeding up the rate of basal metabolism. However, there has been no definitive proof this is the case as it relates to Burn Evolved.
Green Tea Extract
Green tea extract contains a molecule known as 'catechin.' This molecule is known to activate stress hormones in the body. In this situation, most people don't feel like consuming food. When included in weight loss products, it is believed to suppress the appetite.
Apple Cider Vinegar
Most know the effect of apple cider vinegar as it relates to weight loss. A lot of studies have been done to show that it can reduce inflammation.
Weight Loss
Burn Evolved and Weight Loss
Burn Evolved is known as a fat burner, which means it claims to help you get rid of the extra fat on your body to aid in weight loss.
One appetite suppressant that seemed to be missing in the formula is garcinia cambogia, which Evidence-based Complementary and Alternative Medicine claims may aid in weight loss. However, the combined effect of the caffeine, apple cider vinegar, green tea extract, and cayenne pepper could compensate by slightly reducing appetite.
This product promises to be a faster fat burner than other similar products. It is boasted as a product that can help to boost metabolism and energy to lose weight. Without the presence of other more research compounds, the rate of weight loss success might be questionable.
Side Effects
Burn Evolved Side Effects
The only concern with Burn would be the combination of rauwolscine, yohimbine, and caffeine, which are all stimulants.
Stimulants can cause jittering, nervousness, and insomnia if taken too often or in large doses. They can also cause hypertension, energy crashes, and a racing heart. Therefore, it is best to take it in moderation and as directed.
How to Use Burn Evolved?
As directed, you should take two capsules daily and it must be with a substantial meal. However, due to the combined stimulants, it is suggested that you take one capsule instead, if you are concerned.
When taking two a day, you can take one of the capsules with breakfast and one with lunch.
Cost and Where to Buy
The cost of Burn Evolved is between $49.99 for each bottle. It has sixty capsules, and taking two per day means that it would last for a month.
Burn by Sculpt Nation is sold on the company's website.
Pros and Cons
Pros and Cons
Pros
Green tea extract is good for your health and acts as an antioxidant
Capsules are easy to swallow
Cons
Could have had stronger ingredients to suppress appetite
Expensive, if you want to take it long term
Not backed by science
Potential for stimulant-like side effects
What Users Are Saying
What Users Are Saying
"In the year I have been using Burn day and evening, I have lost 80lbs. Diet and exercise play a role but Burn gave me the energy and quieted the bacteria that craved sweets, bread, and 2nd portions."
"Gave me painful bloating and burning diarrhea. I'd call that the opposite of no negative digestive reactions."
"I have been on Burn and a few others and I am not seeing too much if any change."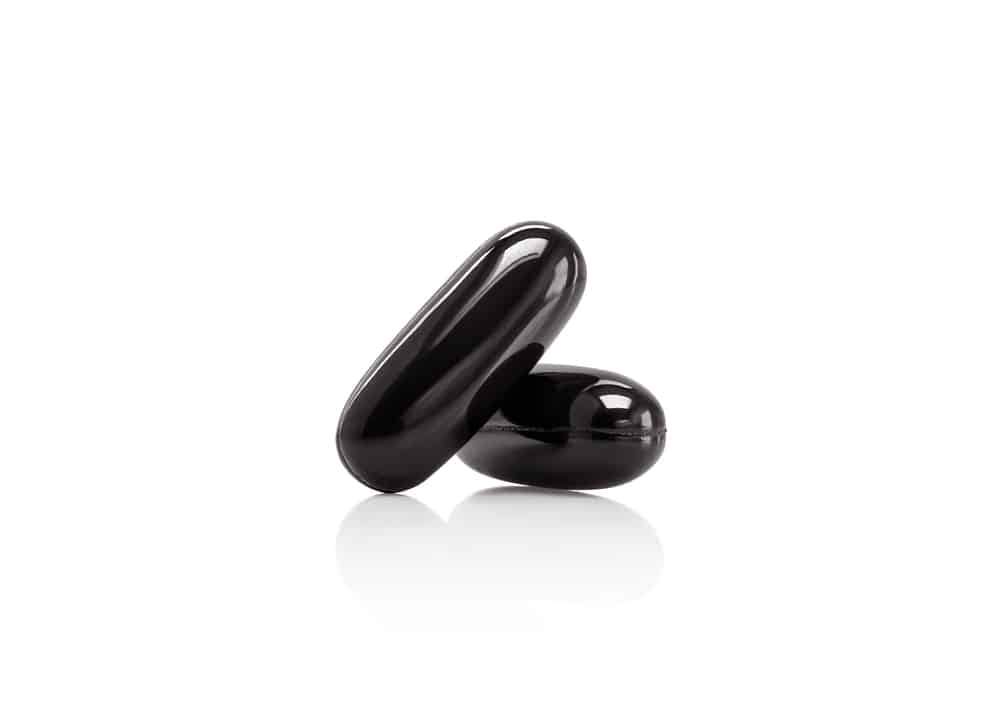 Bottom Line
Bottom Line on Burn Evolved Results
Are you obese or just a little overweight and want to burn fat? Well, Burn Evolved is said to have the potential to burn fat. Its combination of caffeine, green tea extract, apple cider extract, and cayenne pepper claim to burn extra calories, but the research just isn't there to support this product.
When you add in the higher-end price and potential for side effects, this doesn't become the best solution for weight loss. That's why it can be best to choose a program that can help meet your individual needs like Noom does.
We like Noom because they offer tons of tools, like personal meal plans and coaching sessions, to help users lose weight and keep it off. Plus, the program is backed by multiple clinical studies – something most other weight-loss solutions can say. If you are ready to try the system out for yourself, make sure to check out their free trial offer.
Learn More About Noom »