SkinnyFit Review

- 14 Things You Need to Know
SkinnyFit is the company behind popular products such as SkinnyFit Detox, ZzzTox, and Super Youth Multi-Collagen. According to them, "healthy is gorgeous," and their supplements "support the body for optimal health."
However, their ingredient list only contains traditional teas and herbal ingredients, many of which don't have scientific research to back up the claims made by SkinnyFit.
We looked into studies done on some of the ingredients found in SkinnyFit products, including oolong tea, lemongrass, and yerba mate. In the end, we compared all this information to that of their social media ambassadors and blog recipes to see if you should be buying from this nutritional company.
SkinnyFit can be purchased through their Official Site.
Overview
What is SkinnyFit?
SkinnyFit is a health and wellness company offering products to help people lose weight, look, and feel better.
They are most well known for SkinnyFit detox tea, though they do have a full line of other products. The company recommends using the detox tea alongside other products to help detoxify and cleanse the body.
Some ingredients in the weight-loss formulas are common.
International Journal of Obesity – "Catechins or an EGCG–caffeine mixture have a small positive effect on WL [weight-loss] and WM [weight maintenance]."
Journal of Alternative and Complementary Medicine – dandelion has a diuretic effect.
Nutrients – Guarana seeds in drinks is a standard method for ingestion. There's anecdotal evidence Guarana is an effective treatment for weight loss, increased athletic performance, and increased energy. When combined with a vitamin and mineral mix, guarana "can positively impact memory performance."
SkinnyFit and the BBB
SkinnyFit received an "F" rating from the BBB. They also have an average of 1.9 out of 5 stars based on 99 customer reviews. Thirty customer complaints have been closed in the last three years and 0 in the past 12 months. This could be the reason for the "F" rating.
Company Info
How Did SkinnyFit Start?
SkinnyFit, LLC was incorporated on April 29th, 2016. When we dug into domain registration records it shows the website purchase occurred in 2005.
How to Contact Skinny Fit?
You can contact Skinny Fit through social media, call the Skinny Fit customer service team, or email the headquarters.
Address: Skinny Fit, 11551 E. 45th Ave, Unit C, Denver, CO 80239
Skinny Fit Phone Number: (888) 862-1758
Email: hello@skinnyfit.com
Their customer service representatives are available 7 days a week, 24 hours a day to answer all of your inquiries.
If you'd like to speak directly to the Sales Department Monday through Friday 8:00 AM to 5:00 PM PST at 1-855-945-3646.
Scroll below for one of the best products we've seen over the last year.
Claims
SkinnyFit Claims
Claims about Skinny Fit products include:
Detox Ingredients
SkinnyFit Detox Ingredients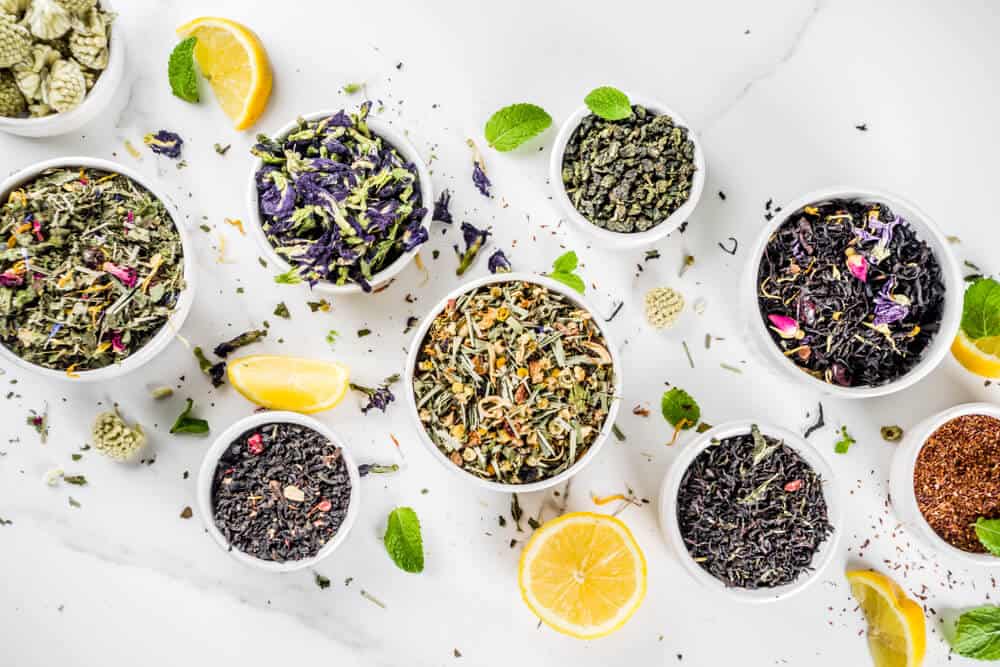 While SkinnyFit offers a complete line of supplements, we focused on their Energizing Tea Blend.
Green Tea
Green tea is nutrient-dense and contains vitamins and minerals. It also contains natural caffeine, which may help improve your metabolism. Additionally, it consists of the compound epigallocatechin gallate (EGCG), which is considered the reason you get weight loss.
The journal Physiology & Behavior concluded, "modest weight loss improved HDL cholesterol and blood pressure."
Oolong Tea
Oolong tea is a source of caffeine and antioxidants. Research from the International Journal of Obesity and Related Metabolic Disorders concluded, "oolong tea may be an effective treatment of obesity." The study involved mice, but not humans.
Dandelion Leaf
In addition to diuretic effects, a study published in the International Journal of Molecular Sciences shows, "dandelion root [has] antioxidant effects."
Goji Berry
Goji berries have a pleasant sweet-sour taste. They are rich in antioxidants, contain all eight essential amino acids, and are good protein and fiber sources. They are also low in sodium and very low in saturated fat and cholesterol.
Yerba Mate
Yerba Mate is known as "the tea of the gods." This ingredient contains vitamins A, C, E, B1, B2, niacin (B3), and B5. It also includes additional health-promoting compounds like carotene, fatty acids, chlorophyll, flavonoids, polyphenols, inositol, trace minerals, antioxidants, tannins, and at least 15 amino acids.
Ginseng
Ginseng is a plant. The various types of ginseng include Asian (Panax) ginseng and American ginseng. Siberian ginseng isn't considered real ginseng. There is no current research supporting the effectiveness of ginseng.
ZzzTox Ingredients
Skinny Fit ZzzTox Ingredients
Skinny Fit ZzzTox is the nighttime blend. ZzzTox ingredients include:
Rooibos Leaf
Rooibos is a fermented tea grown in the western coast of South Africa. Based on research in the journal Oxidative Medicine and Cellular Longevity, rooibos "may benefit human health," although the study involved rats.
Chamomile Flower
According to the journal Molecular Medicine Reports, chamomile "may contribute to its development as a therapeutic agent promoting human health."
Lavender Buds
According to research published in Frontiers in Pharmacology, lavender offers "anti-agitation activities."
Peppermint Leaf
Peppermint is a hybrid of watermint and spearmint. Research published in the journal Phytotherapy Research found "animal model studies demonstrated relaxation effect on gastrointestinal (GI) tissue."
Product Line
Skinny Fit Products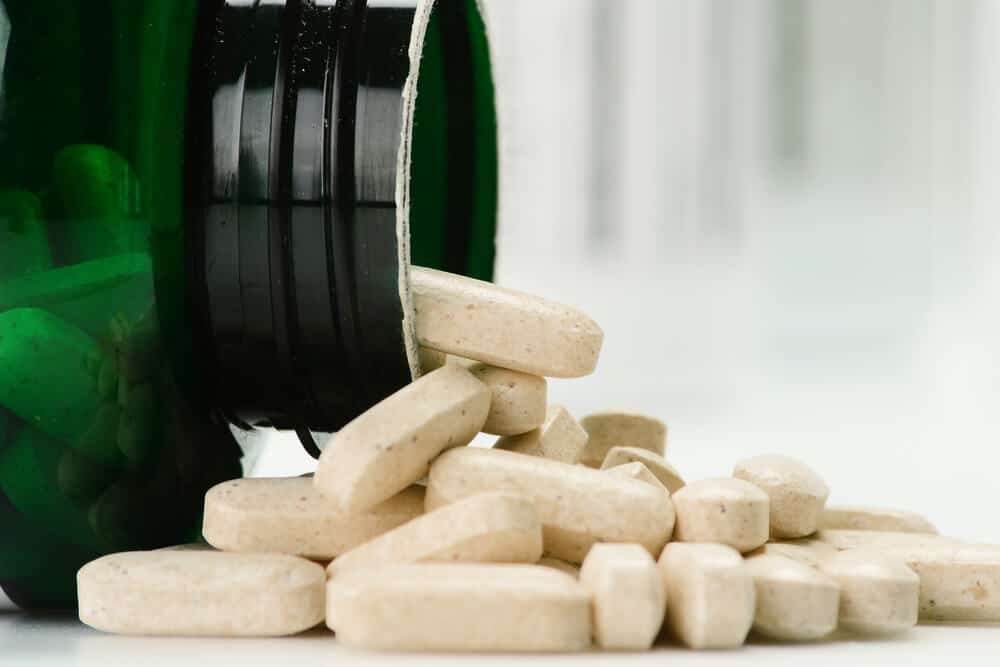 Jump Start
Jump Start is a dietary supplement claiming to ignite your motivation. The ingredients include:
Niacin
L-arginine Alpha-Ketoglutarate
L-citrulline Malate
L-carnitine L-tartrate
Caffeine anhydrous
Theobromine
Mucuna Pruriens
Repair & Recover
Skinny Fit Repair & Recover is a dietary supplement claiming to help burn fat. Repair & Recover ingredients include:
Turmeric
L-leucine
L-isoleucine
L-valine
L-carnitine L-tartrate
Belly Balance
Belly Balance is a supplement claiming to promote a healthy gut. Belly Balance ingredients include:
Bacillus coagulans
Bromelain
Papain
Fungal Amylase
Fungal Protease
Fungal Lactase
Fungal Lipase
Kombucha (Fermented Green & Black Tea)
Ginger Root Extract
Inulin from Chicory Root
Peppermint Leaf
Daily Glow
Daily Glow is a dietary supplement for healthy hair, skin, and nails. Daily Glow ingredients include:
Vitamin C
Vitamin B3
Vitamin B6
Biotin
Zinc
Kelp Powder
inositol
Bamboo extract
How Much Caffeine is in Skinnyfit Detox Tea?
SkinnyFit Tea contains approximately 9.45 mg of caffeine per tea bag. An average cup of tea contains 26 mg of caffeine per serving.
Other Products
SkinnyFit sells a variety of other products and supplements, including:
Snack Attack
Skinny Greens
Super Youth
ZzzTox
SkinnyFit Detox
Beauty Juice
Benefits
Skinny Fit Benefits
Skinny Fit benefits include:
Natural, non-GMO ingredients
Dairy, gluten, and soy-free
Weight loss
Increased energy
Weight Loss
Details on Skinny Fit and Weight Loss
How to Use Skinny Fit Products
According to the packaging, the tea is a daily drink. The directions state users can drink it anytime, without or with food. To brew, steep Skinny Fit detox tea in 8 ounces of hot water for five to seven minutes.
Drink the Zzztox tea whenever you want to relax. Enjoy the tea, either hot or cold. The company recommends adding Skinny Fit tea to your existing healthy diet and exercise plan.
Side Effects
Potential Skinny Fit Side Effects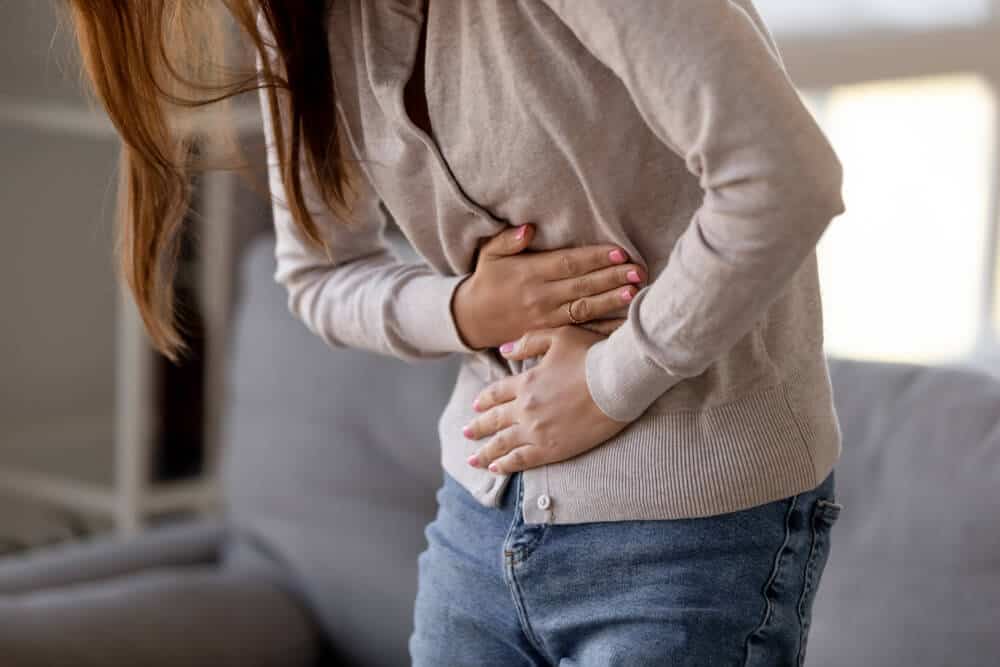 While there's no mention of side effects of Skinny Fit products, there's a chance some may notice side effects from Skinny Fit ingredients, including:
Upset stomach
Nausea
Irregular bowel movements
Gas
Bloating
Diarrhea
Constipation
Product Warnings
Skinny Fit Product Warnings
Skinny Fit detox tea is for users older than 18 years of age. If you take any prescription medication, are pregnant, or nursing, you should speak to your doctor or another medical professional before using it.
Skinny Fit's information and suggestions do not replace a consultation with your doctor and aren't reliable as an alternative to a healthcare professional's advice.
Lawsuits
Any Skinny Fit Lawsuits?
There are no lawsuits against Skinny Fit.
Cost
How Much Does Skinny Fit Cost?
When you purchase any Skinny Fit product, you'll notice two prices; the one-time purchase price and the Subscribe & Save option. You can cancel the Subscribe & Save option at any time.
Skinny Fit Detox – $69.95 (buy now); $55.96/month (subscribe & save)
Skinny Fit ZzzTox – $69.95 (buy now); $55.96/month (subscribe & save)
Skinny Fit Super Youth – $89.95 (buy now); $67.47/month (subscribe & save)
Skinny Fit Belly Balance – $59.95 (buy now); $47.96/month (subscribe & save)
Skinny Fit Snack Attack – $54.95 (buy now); $43.96/month (subscribe & save)
Skinny Fit Daily Glow – $47.95 (buy now); $38.36/month (subscribe & save)
Skinny Fit Jump Start – $44.95 (buy now); $35.96/month (subscribe & save)
Skinny Fit Repair & Recover – $42.95 (buy now); $34.36 (subscribe & save)
Skinny Fit Bundles
Skinny Fit 24/7 Detox Bundle – $118.92 (buy now); $97.93/month (subscribe & save)
Slim & Fit Bundle – $174.12 (buy now); $143.40 (subscribe & save)
Total Reset Bundle – $195.37 (buy now); $160.90 (subscribe & save)
Glow Up & Go Bundle – $176.67 (buy now); $145.50 (subscribe & save)
Workout Warrior Bundle – $90.82
Essential Superfood Bundle – $139.90 (buy now); $119.93 (subscribe & save)
The Slimming 3 Bundle – $119.88
Snack-No-More Bundle – $67.92
Lose Weight & Hydrate Bundle – $85.41
Conquer Cravings Bundle – $99.92 (buy now); $87.43 (subscribe & save)
Skinny Fit Money Back Guarantee
Skinny Fit offers a 90-day money-back guarantee. Before returning the product, call, or email to get a return merchandise authorization number and shipping details. Refunds don't include shipping and handling. Ship returns to:
RETURNS
C/O FULFILLMENT
11551 E. 45th Avenue, Unit C
Denver, CO 80239
What Users Are Saying
What Users Are Saying
"Used this for the recommended 30 days, but did not lose any weight. The entire time I used this I felt awake, not jittery or on a high. I am usually yawning at certain times during the day. I noticed after using this for a few days that stopped. The only problem is when you run out the effects wear off. This product is too expensive to continue to purchase just to feel awake and not have any of the other benefits it says it does."
"This product isn't worth the money. I've found a much better collagen supplement that was far less expensive and did what it was supposed to. I noticed a slight difference in pain relief but nothing else really, including losing weight, that didn't happen either."
"Can definitely tell this stuff is good. It helps me feel full, my joints hurt less, and my skin feels younger. Expensive, but I like it."
Bottom Line
The Bottom Line on SkinnyFit
Our research team gathered facts about the ingredients, potential side effects and research backing the claims. So, what are our final thoughts on SkinnyFit? We like that this brand offers products containing natural ingredients and that there's research showing the ingredients work.
When you want to lose weight there are tons of factors that come into play – but one that tops the list is support. We've found technology can help, but not all weight-loss apps are the same.
Among the best weight-loss apps we've found is Noom. You don't have to take our word for it because the system has been clinically proven in large-scale studies to help people lose weight and keep it off. You get personalized meal plans, human coaches to work with and exercise tracking, plus much much more.
Also, Dietspotlight readers have the chance to try Noom with a free trial offer, for a limited time.
Learn More About Noom »