Tealyra Review

- 11 Things You Need to Know
Tealyra offers tons of loose leaf tea blends claiming to offer a number of flavors and health benefits. The brand says it offers the "best galaxy of teas" to help individuals from all over the world explore the many options available. Are these tea blends quality, or are there other, better options available? Can the company's health teas really help?
In order to find out the answers to these questions, our research team went to work, digging deep into the company's tea collections, blooming tea blends, loose tea options, potential benefits, and more. Keep reading to the bottom line to learn more about Tealyra tea!
Tealyra can be purchased through their Official Site.
Overview
What is Tealyra?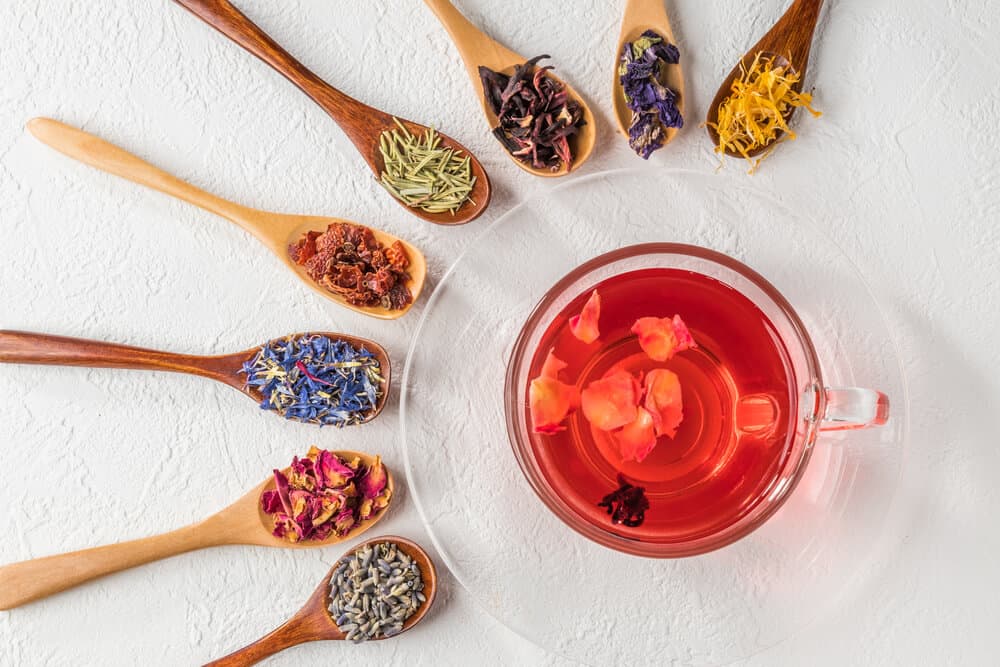 Tealyra is a health company that offers a wide variety of beverages and teas.
Some tea types offered are Chinese green, raw and cooked pu'erh, black, delicate white, matcha, Japanese green, yellow, oolong, rooibos, mate, pure herbal teas, herbal infusions fruit teas, and even kid-friendly caffeine-free fruity blends.
Overall, Tealyra boasts approximately 1000 types of loose tea, with new blends of tea being introduced each year.
The tea is also offered in wide varieties and flavors such as raspberry, lemon, cinnamon-apricot, rabbit-veggie, chocolate chai, Moroccan spearmint, and Jazmine tea. There is even a limited edition of white tea from Japan that Tealyra makes.
Some of the tea offered by the company claims to have fat burning, weight loss, calming, detoxification, and energy-boosting effects. Additionally, some products are gluten-free, vegan-friendly, non-GMO, organic, and sugar-free, depending on the choice of tea.
The brand also offers practical accessories to make tea drinking an easy feat as you go on with your busy life. The accessories include thermos options, mugs, steeping tools, teapots, and cups.
In this review, we dive into pure research and scientific facts to investigate the validity of Tealyra's teas' claims:
Tealyra Competitors
Who Makes Tealyra?
Tealyra products belong to Tealyra LLC, formerly Thelux LLC. The company was started in 2010 as Thelux LLC and switched its name to Tealyra in 2014. The company claims to remain loyal to its roots, passion for tea, excellence in customer service, and high product quality. The company has no accreditation or presence in the Better Business Bureau.
The name Tealyra means a constellation of teas, which stands for the numerous teas offered by the brand. The last part, 'Lyra,' stands for a famous constellation recognized by the International Astronomical Union.
Tealyra Customer Service
The company has good customer service, which can be reached by email or phone. Additionally, individuals have two phone options:
Email: support@tealyra.com
Phone: 1.518.314.0710 or 1.844.TEALYRA (832.5972)
Other Products From the Makers of Tealyra
Tealyra makes the following products:
Loose tea
Teabags
Matcha tea and matcha accessories
Blooming tea
Tea collections (Immunity tea, iced tea, Weight loss tea, Detox tea, Earl Grey, Jasmine tea, calming tea, chi tea, and veggie )
Teaware (Teamakers, tea thermos, teacups and mugs, Tealyra teapots and kettles, tea infusers & accessories)
Pantry food items (Vanilla rock sugar, Fiji ginger chunks, Herbal throat drops, Sea Buckthorn Throat Drops)
Dried fruits (Raspberry, Strawberry, Lemons, ginger, peach, pineapple, fig, and lychee)
Scroll below for one of the best products we've seen over the last year.
Claims
Tealyra Claims
Tealyra tea claims that all ingredients used are organic and gluten-free. No GMO ingredient is used, and most teas are made from natural substances.
Additionally, some of the teas claim they can help burn fat, increase energy, calm and relax you, detoxify your body, and boost your immunity.
Ingredients
Tealyra Ingredients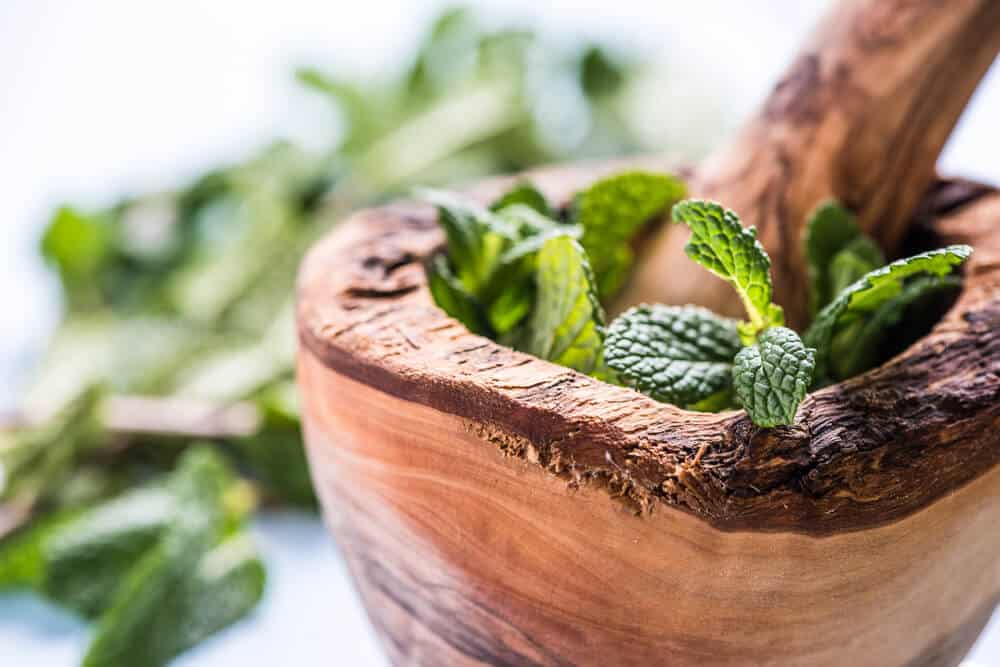 Some of the most common ingredients in Tealyra products are:
Oolong tea
Pu'erh tea
Green tea
Chamomile
Spearmint
Ginger
Hibiscus
Anise seed
Sage
Cinnamon
Lemon myrtle
Peppermint
Does Tealyra Work?
Our team decided to take a look at some of the ingredients found in these collections and the scientific
Oolong tea
Oolong tea is known for enhancing weight loss, improving sleep quality, aiding in the Anti-hyperglycemic effect, decreases vascular inflammation, improves bone mineral density, and increases alertness.
According to Molecules, polyphenols contained in oolong tea help boost metabolism, which burns fats and thus decreases the amount of fat absorbed from your meals.
Green tea
Green tea also enhances abdominal weight loss, increases brain functioning, protects against cancer, and improves heart health, according to research published in Obesity: A Research Journal. Caffeine mobilizes fat from the body to be used as energy.
According to the British Journal of Pharmacology, green tea also contains antioxidants that prevent oxidative damage, leading to chronic inflammation.
Chamomile
Chamomile relaxes your body to enhance sleep quality. According to the International Journal of Molecular Sciences, it has apigenin, an antioxidant that promotes sleep and reduces insomnia.
Hibiscus
Hibiscus is obtained from the hibiscus flower and is used as a drink or flavoring agent in some modern products. Hibiscus has numerous antioxidants that fight compounds that damage body cells.
Few clinical research studies have been conducted and are inconclusive of whether hibiscus can be linked to significant blood cholesterol content lowering.
Anise seed
Anise seed has numerous minerals such as copper, manganese, iron, phosphorous, fiber, and protein. Anise seed helps balance blood sugar levels through anethole, its active ingredient.
According to the Biochimie Journal, anethole was concluded to enhance insulin production in the pancreas.
Pu'erh tea
This is a traditional tea made fermented. It has its origin in China. Unlike other types of fermented tea such as Kombucha, pu'erh tea focuses on fermenting the tea leaves rather than the brewed tea.
Since its fermented, pu'erh tea contains probiotics that can help improve gut health, accelerate weight loss and improve blood sugar control. In a study done in the American Society of Microbiology Journal, pu'erh tea was found to improve metabolism.
Weight Loss
Tealyra and Weight Loss
Tealyra products claim to achieve the function of fat burning and weight loss.
However, research published in CPJRPC notes that there is little evidence that tea can significantly contribute to weight loss.
Side Effects
Tealyra Side Effects
Some ingredients could trigger allergic reactions. For example, anise seed can cause allergic reactions to those who face allergies from the same family as fennel, celery, parsley, or dill.
Additionally, some teas may cause nausea at first use. Consult a medical professional to understand which types of tea do not interfere with your medical condition or medication.
How to Use Tealyra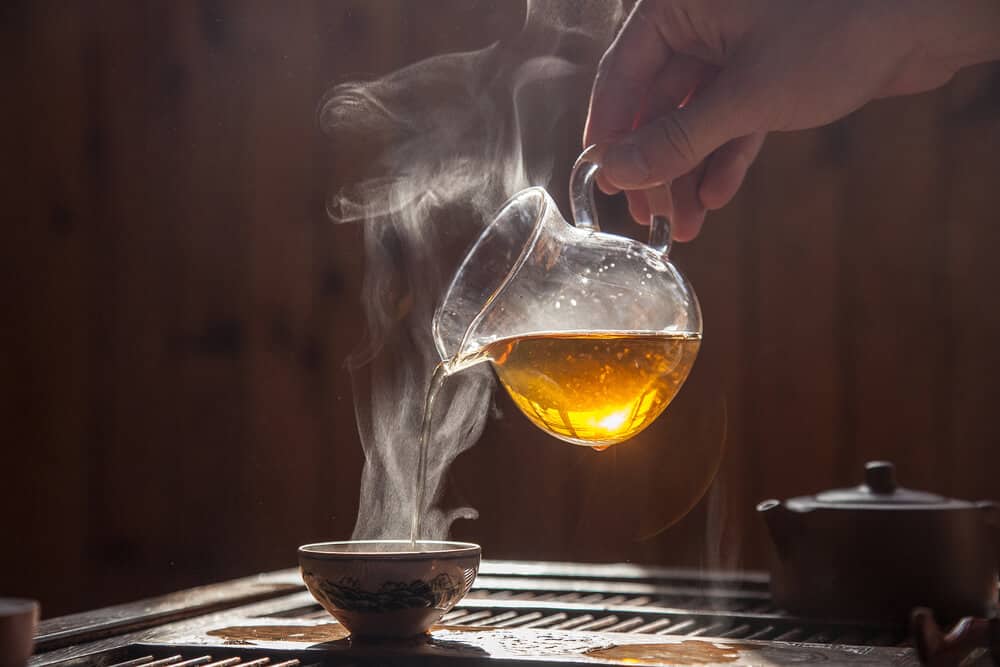 Most teas can be drunk by being boiled or immersed in hot water.
Cost and Where to Buy
Tealyra teas can be purchased on their official website, where they offer different types and varieties. Individuals can also buy Tealyra at Walmart.
Teas are sometimes provided in combo packs which are cheaper and contain assorted flavors. There are even Tealyra coupon codes to use to get offers on their products.
Pros and Cons
Pros and Cons
Pros
There are a wide variety of tea flavors and blend options available.
The website offers ample ingredient information.
Cons
There are fewer research studies on most of the ingredients used in the blends.
Some users complaining of headaches and nausea.
Some customer reviews note experiencing no weight loss.
Bottom Line
Bottom Line on Tealyra Results
Tealyra offers plenty of tea blends, drinks, and tea accessories to choose from. The program also claims to help users boost health in a number of ways. Overall, the company offers many options for those to choose from, and these kinds of products can be useful for those who want a slight boost. However, these teas are not made to cause major health changes or weight loss.
For many individuals, losing weight is easier when there is a solid program in place to keep things on track – which is why so many people have found success with the clinically-researched Noom program.
Their weight-loss system focuses on helping users make educated decisions about their health. Through color-coded food logging, health tracking, exercise tools, custom meal plans, and health coaching sessions, this program helps users stay on track with their health status while sheddding those extra pounds. If you are ready to try out these tools and start losing weight the healthy way, make sure to check out the free trial offer availble from Noom.
Learn More About Noom »