Skinnyfit Skinny Greens Review

- 13 Things You Need to Know
Superfood powders have been all the rage for a while, so what makes Skinny Greens from Skinnyfit any better than the rest? Can the formula aid in weight loss, digestion, and immunity at the same time? Are there any side effects to worry about?
Our researchers sought to discover the answers to these questions by investigating the ingredients, cost, claimed benefits, and more to find out the bottom line on this product.
Skinnyfit Skinny Greens can be purchased through their Official Site.
Overview
What is Skinny Greens?
Skinny Greens is a green juice superfood powder. The formula contains four "proven" blends designed to provide certain benefits, called wholesome superfood, gut-renewing probiotic, mood-boosting adaptogen, and waist slimming.
Just add water, and users can drink Skinny Fit Greens anytime.
Does Skinny Greens work?
Skinnyfit Skinny Greens Competitors
Company Information
Who Makes Skinny Greens?
The makers of Skinny Greens are SkinnyFit. It is a brand focused on health and wellness while offering products specifically for women to help them reach their beauty, health, and fitness goals.
Aside from this greens powder, the company also offers a variety of other functional products, including:
Collagen peptides
Superfoods
Workout supplements
Health supplements
When visiting the website, customers will also notice the company sells accessories and bundles.
How Can I Contact SkinnyFit Customer Service?
The customer service team for SkinnyFit is available 24 hours a day, seven days a week. Interestingly, the customer care specialists or Nutritional Coaches are all certified by the National Academy of Sports Medicine or NASM.
Customers can reach the customer care team by calling:
There is also an email address available to send inquiries from SkinnyFit customers:
Email: hello@skinnyfit.com
Scroll below for one of the best products we've seen over the last year.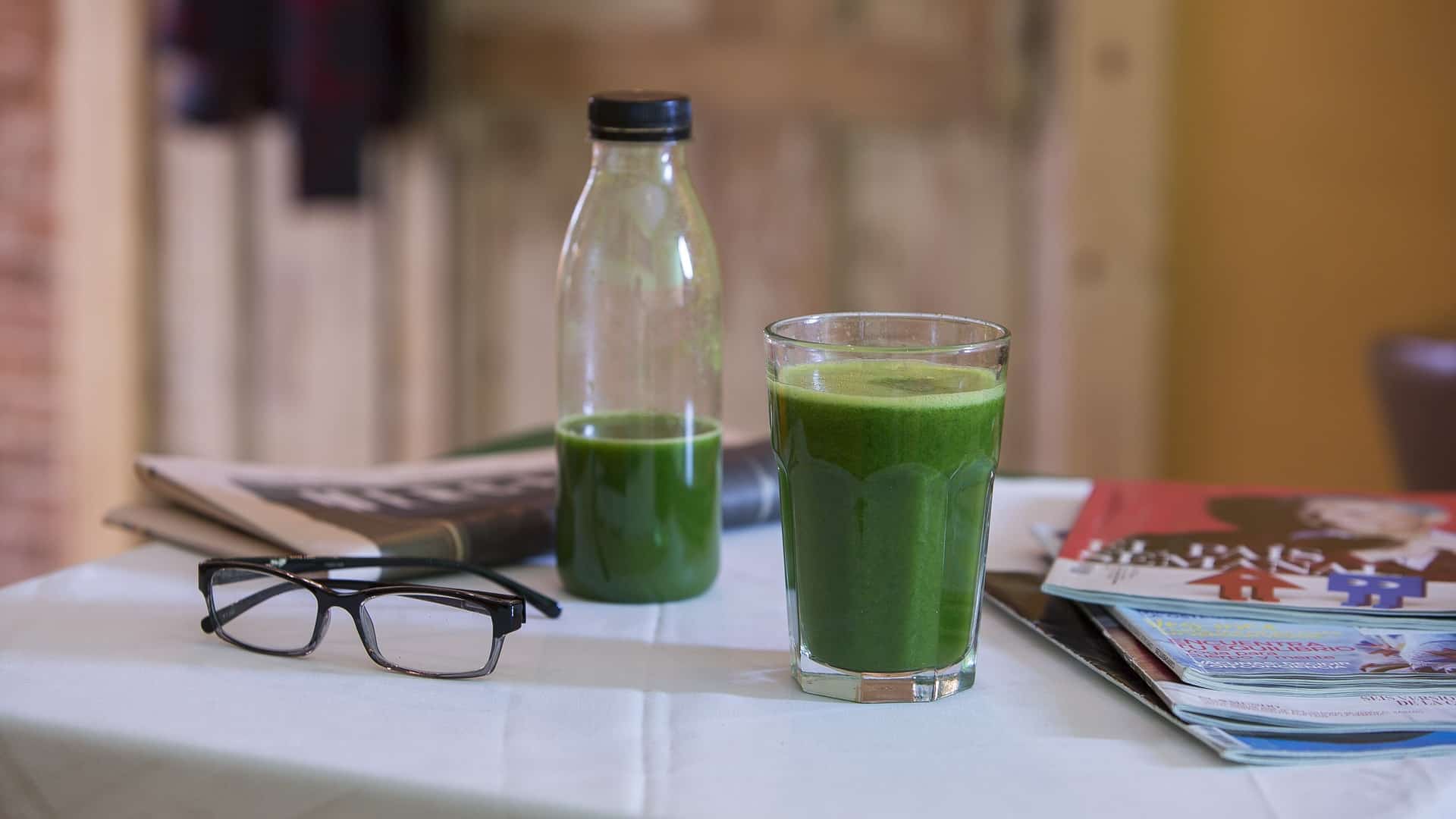 Claims
Skinnyfit Skinny Greens Claims
There are three main claims posted on the official website regarding Skinny Greens. Supposedly, the greens powder:
Supports weight loss
Helps calm bloating
Helps boost immunity and energy
Digging deeper into the website, our research team also noticed the company claims the product:
Supports gut health
Helps curb cravings
Ingredients
Skinnyfit Skinny Greens Ingredients
There is a super long list of ingredients for Skinnyfit Skinny Greens. Based on the Amazon description, the Skinny Greens ingredients are:
"Wholesome Superfood Blend (3,405 mg): Lemon Juice Powder, Organic Chlorella Powder, Organic Spirulina (whole plant), Spinach Leaf Powder, Organic Wheat Grass Powder, Organic Matcha (leaves), Alfalfa Powder (aerial parts), Organic Moringa Leaf Powder, Artichoke Extract (leaves).
Gut-Renewing Probiotic Blend (2530 mg): Acacia Fiber (sap), Bromelain, Digestive Enzyme Blend: Amylase, Lactase, Cellulase, Protease, Lipase. Probiotic Blend (500 million CFU): Bifidobacterium lactis, B. breve, B. longum, Lactobacillus acidophilus, L. casei, L. plantarum, L. paracasei, L. salivarius, L. rhamnosus, L. bulgaricus.
Mood-Boosting Adaptogen Blend (670 mg): Coconut Water Powder, Turmeric Root Extract, Ashwagandha Root Powder, American Ginseng Root Extract, Rhodiola Root Powder.
Waist-Slimming Blend (320 mg): Glucomannan (root), Green Tea Leaf Extract, Apple Cider Vinegar."
Effectiveness
Does Skinnyfit Skinny Greens Work?
We'll take a look at the ingredients in the Skinny Greens Slimming Greens Blend, which happens to be called the Waist Slimming Blend, on the official website.
Glucomannan
In one of the older studies published by the International Journal of Obesity, the "results showed a significant mean weight loss (5.5lbs) using glucomannan over an eight-week period.
Newer research from the United States Department of Agriculture states, "glucomannan…increases transit time of food and prolongs gastric emptying time, which increases satiety [and] reduces body weight."
More recent research shows no effect on weight loss. Based on research in the Journal of the American College of Nutrition, "8 RCTs (randomly controlled trials) revealed a nonstatistically significant difference in weight loss between glucomannan and placebo."
Green Tea Leaf Extract
Green tea extract is an ingredient with a long history of being studied for its weight loss properties.
We found research from the European Journal of Clinical Nutrition pointing toward the weight-loss properties of green tea. "An increasing number of clinical trials have confirmed the beneficial effects of green tea on obesity." However, the research also noted, "the optimal dose has not yet been established."
While there has been science showing the efficacy of green tea, there have also been studies highlighting the other side of the coin. According to the Canadian Pharmacists Journal, "the amount of weight loss produced by green tea preparations is unlikely to be clinically relevant."
Apple Cider Vinegar
There was an article published in 2018 from Harvard Health, updated in 2020, showed no proven connection between apple cider vinegar and weight loss.
Weight Loss
SkinnyFit Skinny Greens and Weight Loss
Our research team looked for research supporting the connection between Skinny Greens and weight loss. We decided to look at the ingredients instead of the product itself.
We did find one study showing the beneficial effects of apple cider vinegar on weight loss. Based on research in the journal Bioscience, Biotechnology, and Biochemistry noted: "body weight, BMI, visceral fat area, waist circumference…were significantly lower in both vinegar intake groups than in the placebo group."
According to the journal, Advances in Nutrition, "GTE (green tea extract) has been shown in some studies to increase fat oxidation at rest and during exercise."
We dug deeper into the benefits of juicing and weight loss. Research presented in the journal Scientific Reports followed participants who followed a three-day juice diet. The findings concluded, "the observed weight loss remained significant and persisted over the following 2 weeks."
Nutrition
Skinny Greens Nutrition
When it comes to nutrition, the label doesn't share much at all. With all these superfoods, there have to be some amazing vitamin profiles in the formula, but all we found was mention of how many calories per serving.
Serving Size: 1 scoop
Calories: 20
When we searched through thousands of images of the Skinnyfit Skinny Greens label, we didn't find a single one that showed any nutritional information.
Side Effects
Possible SkinnyFit Skinny Greens Side Effects
Our research team took a closer look at the potential side effects relating to Skinny Greens ingredients.
According to the SkinnyFit Skinny Greens website, the supplements are "considered safe for most people." However, they mention that if users experience potential side effects from any of the products, they should discontinue use immediately and contact a healthcare professional.
Directions
How to Use SkinnyFit Skinny Greens
Users measure one scoop of Skinny Greens and pour into eight to 26 ounces of water or a smoothie. It is recommended to only drink one serving per day.
Cost and Where to Buy
Cost and Where to Buy
Customers can buy SkinnyFit Skinny Greens on the official website. It costs $79.95 for a one-time purchase. If users sign up for a monthly subscription, the cost is $59.95. The product is also available on Amazon.
Pros and Cons
Pros and Cons
As with any product, we weigh the pros and cons.
Pros
Contains natural ingredients supporting weight management
Affordable, compared to similar products
Cons
Potential side effects from Skinny Greens ingredients
What Users Are Saying
What Users Are Saying
"Have been surprised with Skinny Greens since using it for just a few days. If it works as it has now, it should help to shed pounds over a few weeks! So far, it has noticeably curbed my cravings (as stated), and curbed an obsession with food but in a way that I almost didn't realize it. Also, it has reduced some bloat (as stated). Like the taste, not too sugary, does taste like green apples liquified and blends well with just water. Best part is the curbed cravings, and the less desire to eat. However, on the 4th day product just stopped working, did not feel energy boost or curbed cravings so has not helped with weight loss."
"I am loving the results. I have already noticed my finger nails are stronger and my skin looks healthier. My digestion is so much better and I have so much more energy. The taste is like a jolly rancher sour apple. This is amazing."
"Terrible item. Didn't work. Made me sick even after no longer taking it. Doesn't do anything it promises."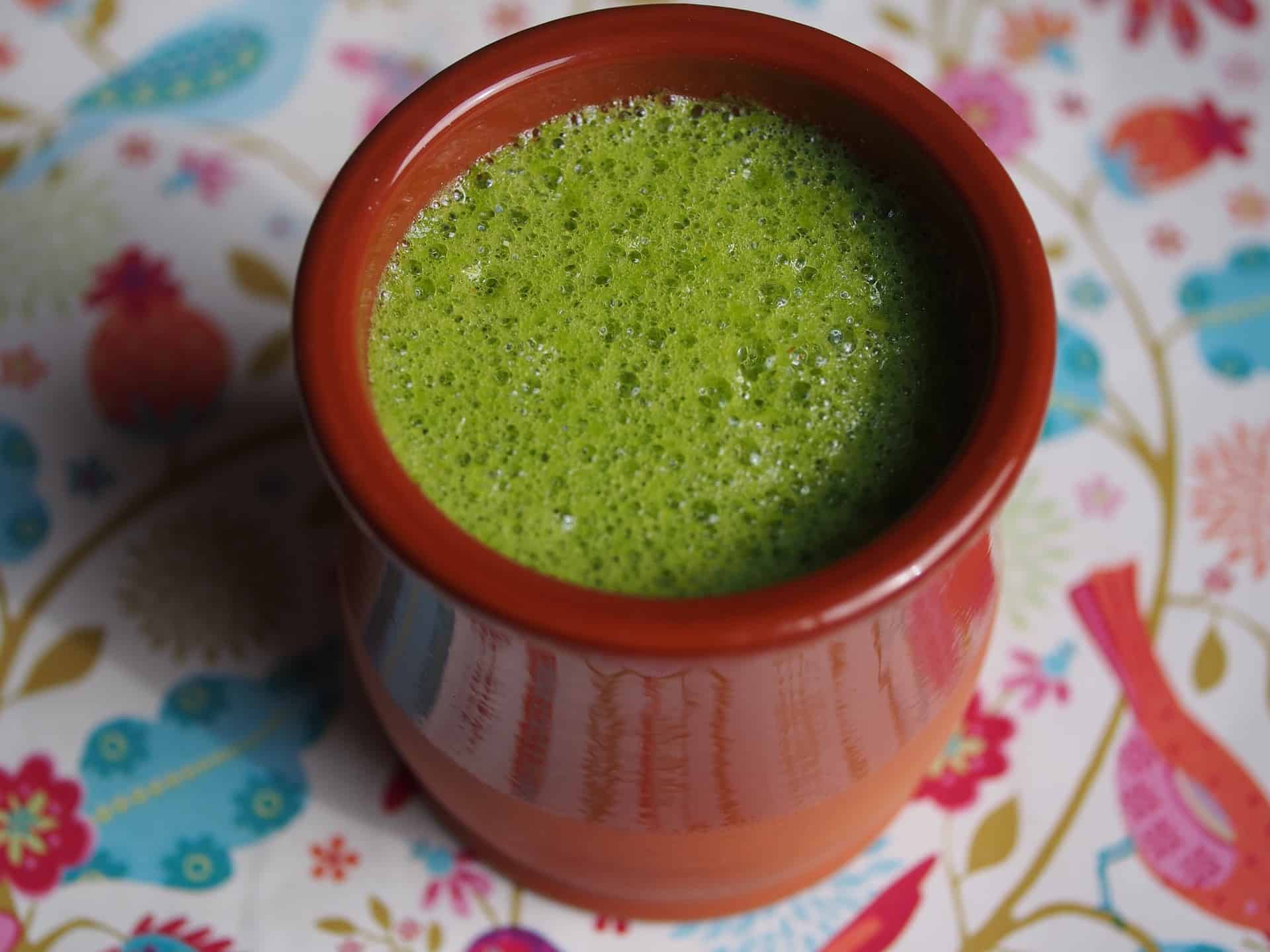 Bottom Line
The Bottom Line on Skinnyfit Skinny Greens Results
Some of the ingredients found in Skinny Greens may help you achieve some health benefits, and the price for the product isn't too high. However, the supplement may cause some side effects, and it may not lead to the weight loss results you're looking for.
Sometimes, the best approach for a healthier lifestyle is to focus on behavioral changes, diet, and exercise – all of which can be followed by a comprehensive weight-loss program.
One of the best apps we have seen is one called Noom. We like that the weight-loss system is backed by clinical research and provides an individual touch to the dieting experience with 1:1 health coaching sessions, custom nutritional plans, educational lessons, daily goals, food logging, and so much more.
Losing weight doesn't have to be a chore, especially not with a clinically-backed program in your corner. If you are ready to make a change in your lifestyle, all Dietspotlight readers have access to a free trial offer of Noom. It is only available for a limited time, to make sure to try out these tools before the offer expires!
Learn More About Noom »