Veestro Review

- 9 Things You Need to Know
Veestro – the plant-based meal service that claims to help you put on auto-pilot on your diet. The company claims its recipes are healthy, delicious, and easy-to-make. Even more, the company offers weight-loss and a la carte options to help users who want a variety of different meal options.
If you want to learn more about this Veestro program, make sure to read on to the bottom line!
Veestro can be purchased through their Official Site.
Overview
What is Veestro?
Veestro is a plant-based meal delivery service that uses organic plant ingredients, but not all ingredients are organic. All meals are fully prepared, so you simply need to heat for five minutes and enjoy. According to the official website, the service was "named best meal delivery by VegNews."
In addition to being plant-based, Veestro meals appear to be relatively low calorie. Example meals include:
Red Curry with Tofu (410 calories)
Country Fried Chick'n (360 calories)
Enchildada Casserole (220 calories)
Breakfast Burrito (390 calories)
Tuscan Calzone (310 calories)
Pasta Bolognese (460 calories)
All meals are delivered frozen and can be reheated in the microwave or oven. Meals must be kept frozen until ready to eat.
Do low-calorie diets work for weight loss?
Nutrition: Research shows that low-calorie diets, sometimes standards sometimes with a twist, consistently promote weight loss.
Social and Personality Psychology Compass: And, the long-term effects of weight loss, are inevitably better health outcomes – or at least that's the idea.
The Lancet: All-in-all, your success boils down to just how intense your weight loss plan is.
Veestro Competitors
Who's Behind Veestro?
Veestro LLC was created by the brother/sister team of Mark and Monica Fachler in 2012. It's a privately-held company that's been through two or three rounds of funding, as far as we could find.
Information on the company is all over the place. Some websites claim there are fewer than 10 employees and others more than 50. You can also find claims that company revenues are near $1 million a year or, on the flip side, in excess of $25 million a year.
It doesn't look like either Mark or Monica have any formal training or education in nutrition or healthy eating. Mark was in banking prior to Veestro and, according to the company's LinkedIn page, Monica was the "best marketing and sales person he knew."
There is a Better Business Bureau (BBB) file for Veestro. The company currently has a rating of D-, but it looks like that rating is based on two complaints that were not handled appropriately, based on BBB standards.
Scroll below for one of the best products we've seen over the last year.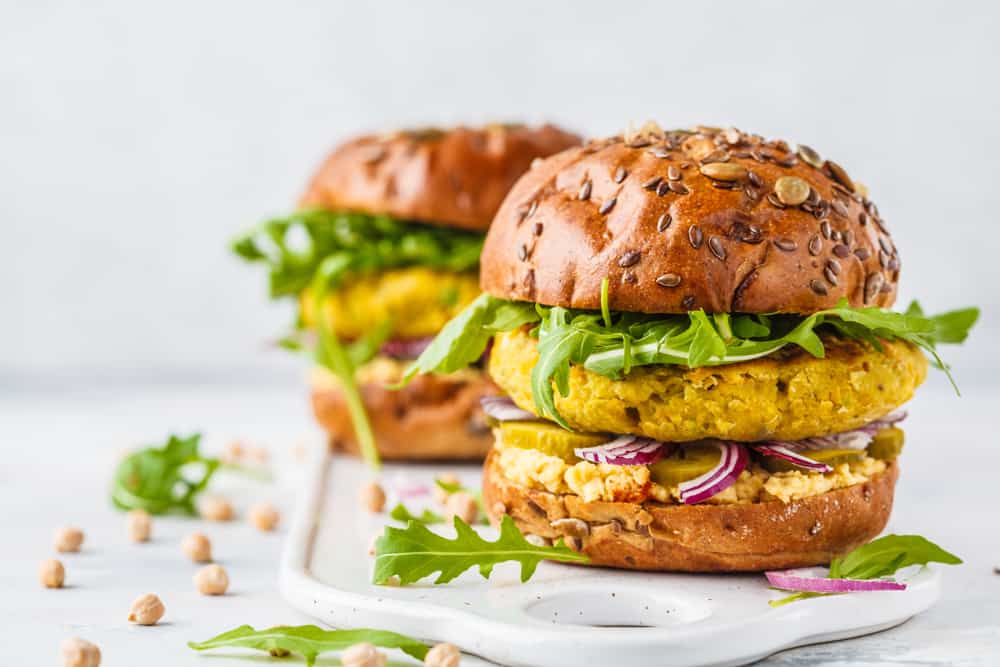 Veestro Customer Service
Veestro headquarters is located at 1715 East 21st Street in Los Angeles, California. The phone number listed on the BBB profile is the same one that's listed on the contact us page of the official website.
Customer Service: 855-434-8988
Email: info@veestro.com
You can reach someone from the customer service department from 8am to 5pm PST, Monday to Friday. If you choose to use the contact form on the official website, you can expect to receive a response within 24 hours – at least they "will do our best."
Plans & Subscriptions
Veestro Plans and Subscriptions
There are three options when ordering from Veestro – a la carte, 5-day weight loss plan, or 7-day weight loss plan.
A La Carte – When you order a la carte, you're ordering individual Veestro meals at full retail price. There are currently more than 45 entrees offered via the a la carte menu. The meals are sorted by categories: high-protein, low-calorie, soy-free, gluten-free, nut-free, and kosher.
5-Day Weight Loss – The 5-day weight loss plan consists of three meals a day, five days a week, or 15 meals. Each day of meals supplies about 1200 calories. The foods sent on the meal plan are chosen for you, so you don't have the option to personalize the order other than choosing to make the entire menu gluten-free. You save 10% off the retail price by ordering via the Veestro subscription service. The 5-day plan costs $175.50 per week.
7-Day Weight Loss – The 7-day weight loss plan is identical to the 5-day plan, but consists of 21 meals instead of 15. This plan costs $226.80 per week.
Weight Loss
Veestro Weight Loss Meal Plans
Veestro bases the weight-loss plans on calorie counting. While calorie counting is clinically proven to effectively promote weight loss, there are billions of people in the world and each person has a unique set of nutritional needs, according to Healthcare. To be more specific, 1200 calories is not enough for many people trying to lose weight, according to the Journal of the American Medical Association. The only result will be extreme hunger – the major player in yo-yo dieting.
There's also the fact that those 1200 calories are carb-heavy and there's no indication of how much of these carbs are fiber. The macronutrient composition of your diet is important for weight loss, according to Nutrients. Carb counts for meals on the Veestro weight loss plan range from 18g per meal to more than 80g per meal.
There's nothing saying that you can't lose weight on a high-carb diet plan. Research in the Journal of Nutrition shows that high-carbohydrate, high-fiber meals can promote weight loss. However, the average carb count for a Veestro meal is a little over 56g. That means in one day, you'd be consuming 672 calories from carbohydrates out of the total 1200 calories for the day.
Research in the journal Gastroenterology supports a lower-fat diet in place of more drastic lower carb versions, which falls right in line with Veestro meals.
At the end of the day, the most important thing to remember is that sometimes losing weight takes time and it may take more time than you expected. Be patient as your body adjusts to the changes you make.
How to Order, Suspend, and Cancel Veestro
To order Veestro a la carte, add the entrees you want to your cart. There is a minimum order of 20 entrees for each a la carte purchase. Once you add 20 entrees to your cart, you're given the option to place the order on auto-delivery for a 10% discount and free shipping. Otherwise, you'll pay $12 per entree plus shipping.
To order a Veestro weight loss plan, choose the 5-day or 7-day option and whether or not you'd like the meals to be gluten-free then proceed to checkout. There you're reminded that you'll receive deliveries once a week unless the order is skipped, modified, or canceled. Shipping is free on plan orders.
To adjust your shipments or cancel your Veestro subscription, log in to your account and cancel from there, or email customerservice@veestro.com for instructions.
Pros and Cons
Pros and Cons of Veestro
Pros
All prices are transparent.
Ready-made food that takes minutes to reheat.
Weight-loss plans are low enough in calories to promote weight loss.
Cons
1200 calories are too few for many dieters.
Paying $12 per meal is a lot more expensive than competitors.
Weight-loss plans don't allow menu personalization.
There are some reports that Veestro is difficult to cancel.
What Users Are Saying
What Users Are Saying
"The food is really great. Stroganoff feels like home; curries mild and flavorful; portions right size. Calories a but higher than I wanted, but nobody said being a vegan is healthy. Customer service very, very helpful."
"I disliked every meal that I tried. The packages are icy inside which waters down the food when prepared. I am very comfortable eating vegan food: this was a horrible experience. Tonight after heating the tortilla chili and tasting a spoonful, I dumped it down the drain. There is nothing "gourmet chef" like about this food. I am very unhappy with the experience and do not recommend."
"Not enough adjectives to talk about how much I love this company. Kept popping in my Facebook feed, looked at it and kept getting offers. Trying to cook healthy being a busy small business owner was something I just had to admit I would not do… so I placed my first order. Beautiful packaging, arrived when it said, looked amazing and I have enjoyed every single thing so far. Sitting her at my desk almost done my quinoa bake and said…. let me right a review. The cost is so reasonable and I keep reading the ingredients because I think there had got to be something better in here than all vegetables and vegan ingredients!! So thank you for turning your problem into my solution so deliciously!!!!! Looking forward to eating much better AND getting healthy!!"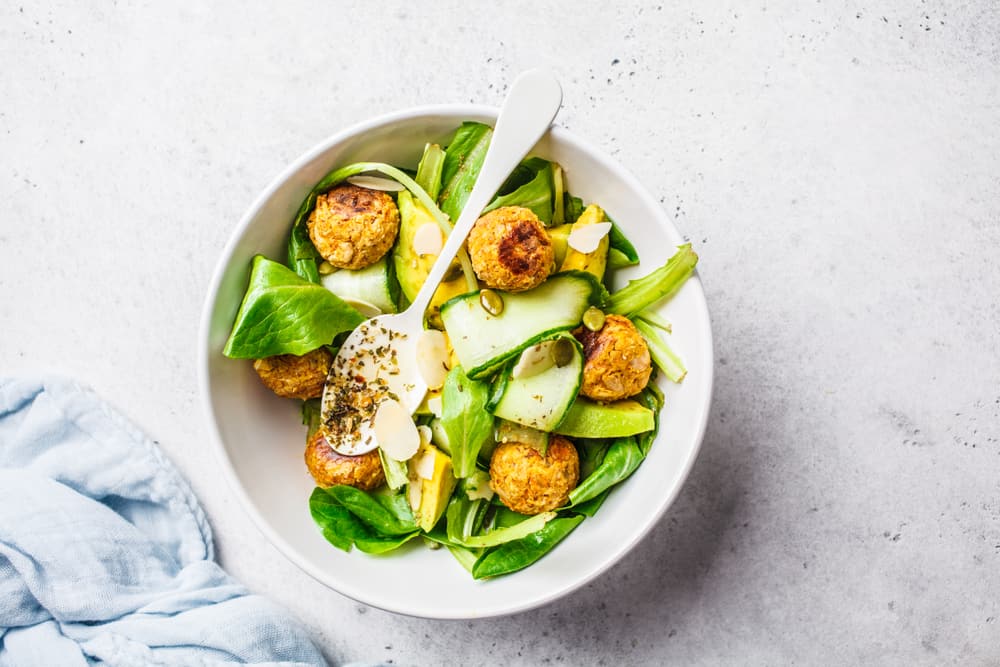 Bottom Line
The Bottom Line on Veestro
Veestro offers a couple of good options, and one of their weight-loss plans are low in calories. However, it seems like this meal delivery service doesn't offer a lot of options for different kinds of dieters. Plus, the price can be expensive for some.
If you are trying to lose weight, having a customizable clinically-research weight-loss program like Noom in your corner can help dramatically. 
Noom offers tons of tools to help users lose weight and keep it off. Some of these include personalized meal plans, extensive food logging, health coaching sessions, daily goal setting, and even exercise tracking. If you're ready to try out some of these features for yourself, make sure to give their free trial offer a try – available for a limited time! 
Learn More About Noom »