Vital Proteins Review

- 14 Things You Need to Know
Vital Proteins – People have been adding collagen peptides to their arsenal of nutritional supplements for years. Vital Proteins comes packed with collagen peptides and other ingredients, such as hyaluronic acid and vitamin C. 
Can it really reduce fine lines and wrinkles? Is it capable of improving hair, skin, and nails? Our researchers scoured various sources so that we could answer your questions and thoroughly inform you about this product.
Vital Proteins can be purchased through their Official Site.
Overview
What is Vital Proteins?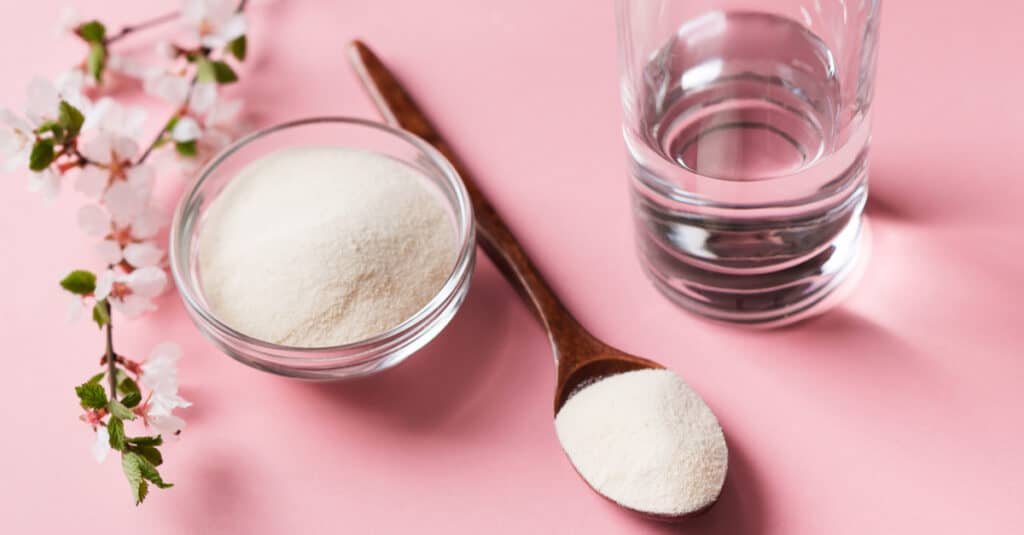 Vital Proteins is a brand of dietary supplements that come in powdered, capsule, and gummy forms. The powder comes in a variety of flavors and target mixes such as unflavored, vanilla, strawberry lemon, greens, and the like. 
The manufacturer also makes a Vital Protein collagen creamer that users can put into hot drinks. Customers can also purchase water, drink beverages, protein bars, and a variety of pre-workout and post-workout supplements. Here's some research regarding some of the most commonly used ingredients:
Vital Proteins Competitors
Company
Who Makes Vital Proteins?
Vital Proteins is manufactured by a Chicago-based company called by the same name. The company launched in 2013 with a desire to help other people live richer and healthier lives. Kurt Seidensticker is the current CEO.
Customer Service
Vital Proteins makes pleasing its customers a high priority. It invites its clients to contact the establishment with any questions and concerns at any time. The customer service phone number is (224) 544-9110, and the offices are open from 9 a.m to 5 p.m. on weekdays.
Consumers can also contact the establishment by sending an email to info@vitalproteins.com. The mailing address for additional questions, concerns, and fan mail is as follows:
3400 Wolf Rd
Franklin Park, IL 60131
Individuals interested in employment can click the "careers" link on the Vital Proteins' website to search for careers.
Other Products From the Makers of Vital Proteins
Protein Powder: A protein supplement intended to complement one's fitness routine. The product consists of bovine collagen peptides, tapioca dextrose, cocoa powder, stevia leaf, and more.

Protein Bar: Made with 20g of proteins, including collagen, for an energy boost any time of the day.

Pre: A pre-workout supplement containing coffee fruit extract, collagen peptides, arginine nitrate, and other ingredients.

Recover: A post-workout supplement with collagen peptides, L-glutamine, taurine, Vital Proteins EAA blend, and a variety of additional essential elements.

Immune Support Gummies: Gummy chews with vitamins D3, C, zinc, selenium, ginger, and additional elements.

Collagen Creamer: A flavored collagen creamer to add to hot or cold beverages.
The BBB File
The Better Business Bureau does not accredit the Vital Proteins company, but it does have a file. There were 38 complaints closed and resolved in the past three years with 36 of those being in the past year. The BBB has rated the company a "D-" for failure to respond to customer complaints.
Scroll below for one of the best products we've seen over the last year.
Claims
Vital Proteins Claims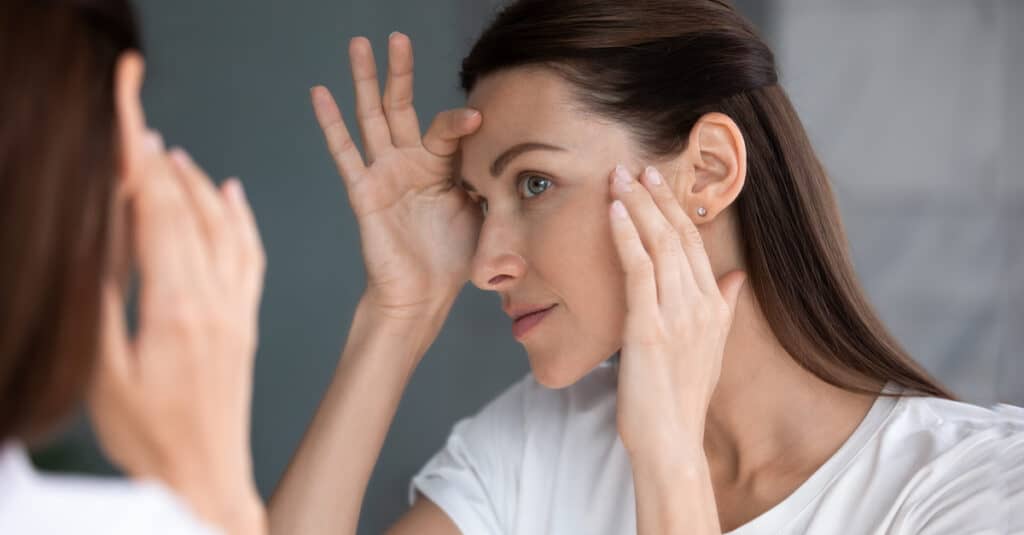 The Vital Proteins company claims that its collagen peptide products improve hair, skin, nail, joint, and tendon health. The company also claims that its creamer can promote skin elasticity and provide a youthful appearance. Additionally, it says its pre-workout and post-workout supplements can provide long-lasting energy, greater functionality, and a speedy recovery after workouts.
Ingredients
Vital Proteins Ingredients
The ingredients in Vital Proteins will depend on the supplement. Here are a few to consider.
Vital Performance Protein Powder: milk protein isolate and bovine collagen peptides
Vital Performance Pre: collagen peptides, BCAA blend, l-citrulline, betaine anhydrous, create nitrate, arginine nitrate, n-acetyl l-carnitine, AlphaSize, elevATP and caffeine
Vital Performance Recover: collagen peptides, l-glutamine, taurine and EAA blend
With that said, the three most popular ingredients are vitamin C, collagen peptides and hyaluronic acid.
Do They Work?
Do Vital Proteins Work? 
The possible effectiveness of Vital Proteins powder looks promising based on its ingredients.
Weight Loss
Vital Proteins Weight Loss
Vital Proteins products are not designed to promote weight loss. However, they may indirectly aid that process by giving the user a full feeling. The fuller a person feels, the less likely the individual is to engage in binge eating. 
Furthermore, proteins may have a positive effect on metabolism. The pre-recovery and post-recovery supplements may boost the metabolism and promote weight loss when used in conjunction with a solid exercise routine.
Side Effects
Vital Proteins Side Effects
Only a few side effects have been noted as an area of concern for taking the company's products. Those side effects include: 
Bloating

Facial rashes

Upset stomach
How to Use
How to Use Vital Proteins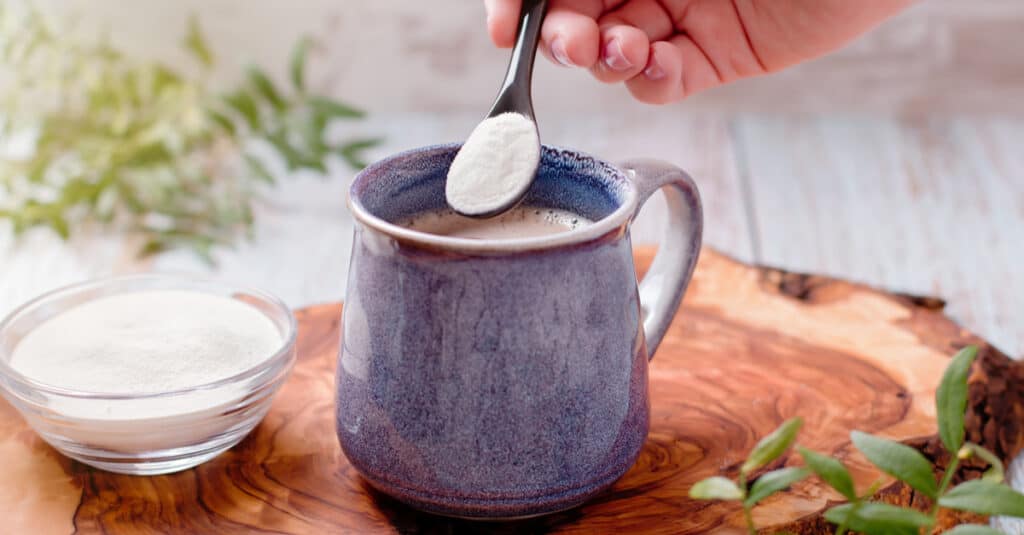 Protein powders can be easily added to hot or cold beverages using a scooper. Users can put one scoop into morning coffee, tea, or juice. Alternatively, they can add it to their favorite meals like puddings, soups, and salad dressings. 
Jennifer Aniston, world-recognized film star and health advocate, claims she mixes it in with her morning coffee or smoothie. Interested people can watch the Jennifer Aniston 2 min video about how she uses the product to her advantage. 
Where to Buy
Cost and Where to Buy Vital Proteins
Interested parties can purchase Vital Proteins from a number of locations. They can purchase the product directly from the website. Costco options exist as well. Typing "Amazon Vital Proteins" can lead a shopper to various items, too. Walmart, Target, and Rite Aid tend to carry the product as well.
The prices vary, depending on where the consumer buys the product. Vital Proteins sells the 10-oz container of protein for $27, but it also offers its shoppers certain discounts for subscriptions.
Coupons & Discounts
Vital Proteins Coupons, Discounts, and Promo Codes
The official website offers consumers a 25 percent discount, free shipping, and free samples if they would like to try the product. Other coupon codes and discount code options are available online, and they range from 15 percent to 35 percent. However, we cannot verify the validity of all promotional codes as we have not tried them all. Interested parties can try the codes to see if they receive a discount.
Lawsuits
Lawsuits and Legal Actions
In 2019, the National Advertising Division of the BBB requested that the company stop making claims that the 10 grams of collagen in its "on the go" sticks could provide clients with significant anti-aging and joint health benefits. Vital Proteins noted that it had an issue with the request. However, they agreed to terminate the use of the "on the go" terminology and claims regarding collagen sticks.
Pros and Cons
Pros and Cons
The lineup has a mixture of pros and cons to consider.
Pros
Gluten and dairy-free

Can be mixed into cold or hot foods and drinks

Created from grass-fed cows

Comes in an unflavored version
Cons
The cost can be hefty

It is not vegan
What Users Are Saying
What Users Are Saying
"I'm on a macro counting diet plan. Great source of protein that's low in carbs. And it has collagen! It's like having your chocolate and eating it too!"
"The taste is not great and they definitely do not dissolve in water. I left them and started ordering Garden of Life Collagen Peptides and will never go back to Vital Proteins."
"Although having to take 6 capsules a day is a bit much, the improvement of my skin makes it well worth it. This is my third month now. 67 YO skin looks good."
Bottom Line
The Bottom Line on Vital Proteins Results
Vital Proteins carries solid gluten-free and dairy-free supplements that provide a large helping of protein with each serving. Furthermore, they contain ingredients that have been shown in research to potentially aid certain processes, but weight loss is very far down on the list. 
Losing weight isn't something you have to do alone. We suggest our readers give Noom a try to see what it's like to have a personal coach in your corner. Noom has worked with millions of people and the program is recognized by the CDC as a healthy lifestyle option. 
With the free trial offer, there's nothing for you to lose but those extra pounds!
Learn More About Noom »