30 Day Shred Review

- 19 Things You Need to Know
30 Day Shred is a workout program designed by Julian Michaels. She claims that in just 30 days, you can lose up to 20 pounds. While this may be possible for some people, most experts state a healthy weight loss is around 1-2 pounds per week.
It seems unlikely that just 20 minutes a day can help someone lose 20 pounds. Our research team looked further into this and researched to see if this program is likely to help lose weight. We also pulled research relevant to the claims.
30 Day Shred can be purchased through their Official Site.
Overview
What is 30 Day Shred?
30 Day Shred is a workout program from celebrity fitness trainer Jillian Michaels. There is no "diet" that goes along with the program. It's just a series of workouts you can do to tighten, tone, and burn more calories.
You are free to choose a healthy eating plan that you will stick to for the program's duration to enhance your overall results.
National Heart, Lung, and Blood Institute – Healthy eating plan "Emphasizes vegetables, fruits, whole grains, and fat-free or low-fat dairy products [and] limits saturated and trans fats, sodium, and added sugars."
Experimental Physiology – Exercise, no matter the intensity, works to reduce the severity of the metabolic syndrome.
International Journal of Obesity – Believe it or not, there's even some evidence. However, the debate is still hot that early exercisers, no matter the plan, see better effects than late exercisers, based on the time of day activity was performed.
The idea is you follow one of the workouts every day for a month, and you'll see a change in your body by the end of the month.
30 Day Shred Competitors
Who is Jillian Michaels?
Hailing from Los Angeles, Jillian Michaels is an American personal trainer who is arguably best known for her appearance on NBC's reality TV show, The Biggest Loser. She's also appeared on The Doctors, Sweat, INC., and her reality TV show Just Jillian.
Michaels was overweight as a child, weighing 175 pounds at just 5 feet, 2 inches tall in the eighth grade. As a result, she suffered bullying from her classmates in school, which was so bad, she had to switch schools. This experience is part of what led her to find a life in the fitness industry.
Professionally, she uses a mixture of yoga, kickboxing, weight training, plyometrics, and Pilates to train her clients. Plus, she has a series of exercise DVDs, which include her 30 Day Shred. Her books, Master Your Metabolism and Unlimited, both appeared on the New York Times Bestseller list.
Ultimately, she's created her amazing fitness franchise and helps people worldwide reach their fitness and health goals through her DVDs, books, podcasts, and fitness classes. She also has a fitness app where many of her workouts and programs are available.
Some of the programs Jillian has created include Life and Shred, 10 Minute Body Transformation, Yoga Inferno, One Week Shred, Killer Body, and more.
A mother of two, a boy and a girl, Michaels has been engaged to fiancée Heidi Rhoades since 2009.
Scroll below for one of the best products we've seen over the last year.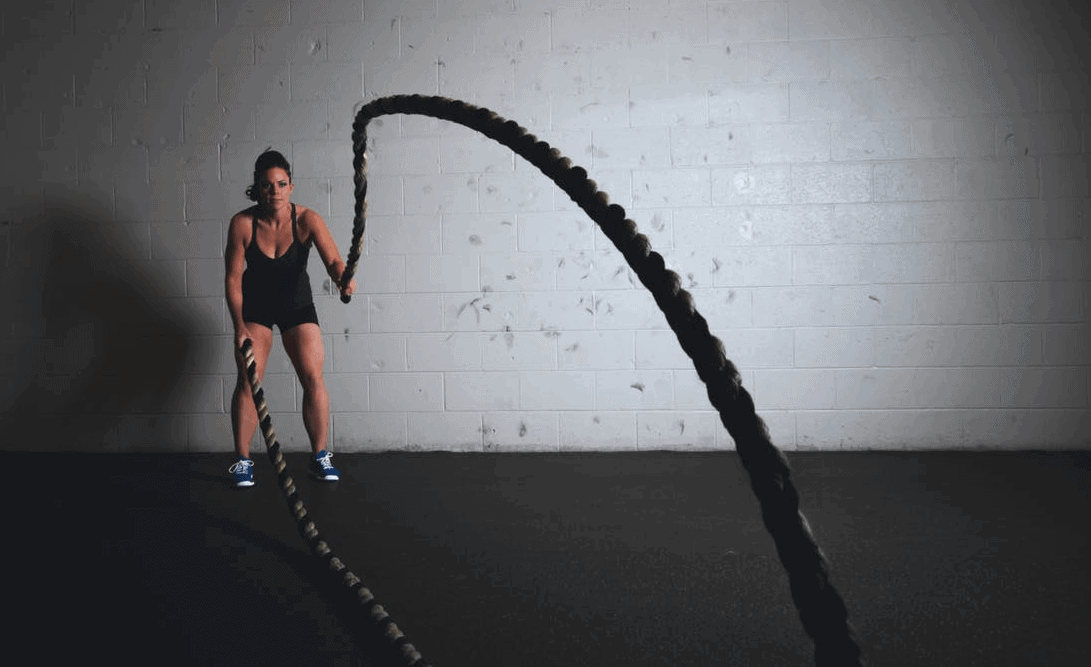 Schedule
30 Day Shred Schedule
All you have to do is one 20-minute workout a day, every day for 30 days. The workouts progress by level of intensity, something that can be a benefit to those with obesity, according to the Brazilian Journal of Physical Therapy.
30 Day Shred level 1 is the least intense workout and is recommended for beginners or those who are unsure of their fitness level. 30-day shred level 2 is the intermediate level workout.
It's a bit more intense than the level one program but isn't as extreme as the level three program. 30-day shred level 3 is the most intense program. The goal is to work your way up to it.
30 Day Shred Workout
Each 30 Day Shred workout will get your heart rate up quickly. Each workout features short bursts of strength exercises, cardio exercises, abs, and cool down.
These come in rapid succession, with no stopping or resting between transitioning from one activity to the next.
These transitions only last a couple of seconds, so there's no time to rest even if you wanted to.
That's how you're able to get the results without spending a great deal of time on the exercise. It's high-intensity interval training, and it has been shown effective.
30 Day Shred Food Plan
There is no dedicated food plan associated with this program. It's up to you to find a diet you can stick with for the duration. This is a difficult task. One that researchers are still working on, based on research in Healthcare.
You do not have to follow a diet, of course, but you will get better results with the program if you're also eating mindfully.
What matters is the nutritional balance and the overall caloric intake vs. daily caloric burn and your diet quality.
Fill your diet with healthy fats, healthy carbs, fruits, vegetables, and plenty of water.
Instructions
30 Day Shred Instructions
It's easy. Start the workout video in a space where you have plenty of room to follow along.
Make sure you have the dumbbells, a bottle of water, and a sweat towel, so you don't have to pause the workout. Stopping defeats the purpose.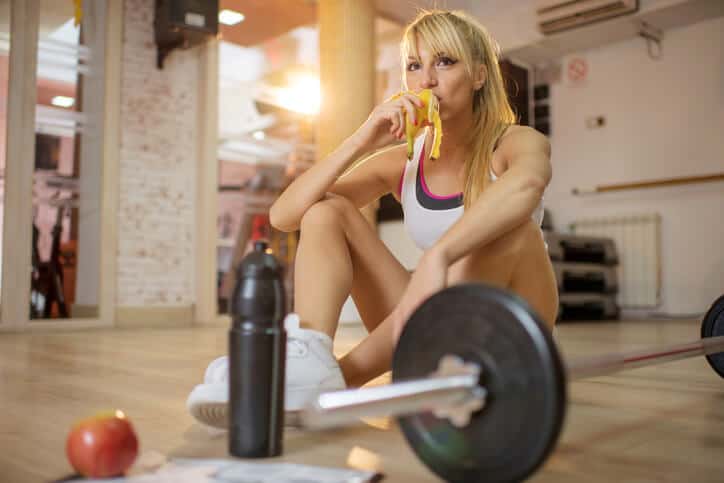 Start with level one and work your way up to level three over 30 days. This has a total body emphasis and a higher aerobics impact.
To see what kind of progress you make over the 30 days, it's a good idea to have someone measure critical areas of your body and take photos before you begin.
Measure your waist, hips, bust, arms, and thighs. Write the measurements down.
Then, when you're finished with the program, measure again, and compare the results.
Is 30 Day Shred for Beginners?
No, it's better suited to those who have an advanced fitness level.
You should be active in sports or work out at least four times a week, consistently.
Is 30 Day Shred on YouTube?
Yes, it is available on YouTube. You can catch a preview of it on the website, but you will be asked to purchase the full version for $9.99.
This is a good option for people who don't want to be tied to one particular location for their workouts but may forget to bring the DVD with them.
You could watch it with the YouTube app on your phone or tablet.
30 Day Shred Alternatives
There are plenty of alternatives to this workout program, including ones also available from Jillian Michaels.
If you want something along these lines, look for any high-intensity interval training program.
A study published in the Journal of Inflammation Research revealed, "The inflammatory response to an acute bout of HIIT exercise appears to be substantially lower than that of prolonged, continuous aerobic exercise. We believe these novel findings provide valuable insight into the inflammatory response to HIIT exercise and extend the previous literature suggesting that HIIT exercise may be safe and effective for at-risk populations."
Cost
How Much Does 30 Day Shred Cost?
30 Day Shred may vary slightly in cost from vendor to vendor. However, you can find it on Amazon brand new for $5.97 in SD format.
Although the program is not available separately on Jillian Michael's official website, you can buy a subscription to her website, including access to her entire DVD workout collection, for $14.99 a month after a 7-day free trial.
30 Day Shred for Weight Loss
Your total amount of weight loss will depend on your current weight, dietary intake, and how well you stick to the program and whether or not you have dietary management in place, according to Medical Clinics of North America.
Those with more weight to lose in the first place will typically lose more in the beginning stages. Jillian Michaels says you can lose up to 20 pounds in 30 days.
According to the American Journal of Physiology, Endocrinology and Metabolism, you'll need to cut 500 to 1,000 calories a day to lose one to two pounds per week.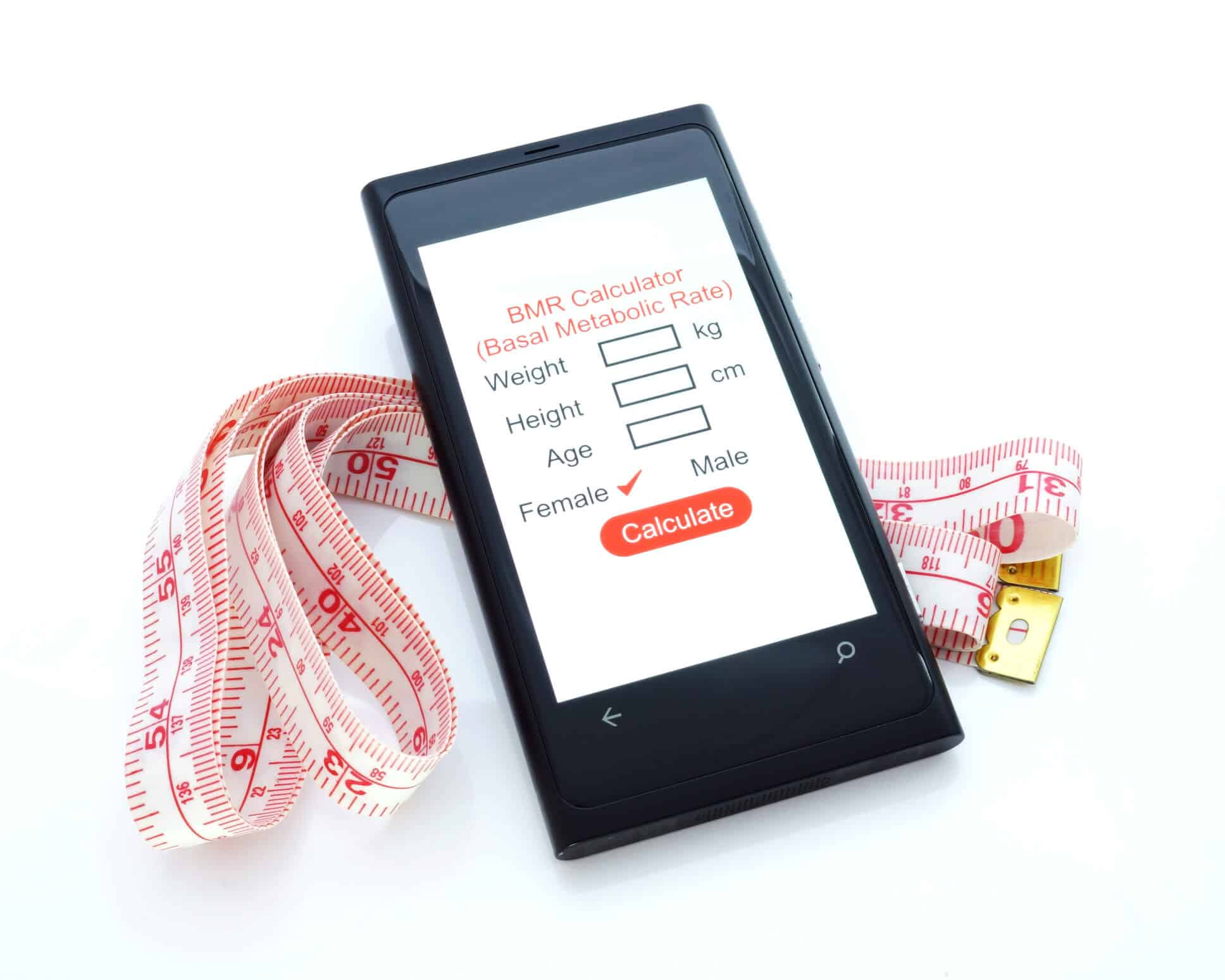 30-day shred calories burned are based on your age, gender, and activity level. Calculate your basal metabolic rate (BMR) with this formula from Cornell University:
Women: BMR = 655 + (4.35 x weight in pounds ) + ( 4.7 x height in inches ) – (4.7 x age in years)
Men: BMR = 66 + (6.23 x weight in pounds ) + ( 12.7 x height in inches ) – (6.8 x age in years)
Next, calculate the active metabolic rate (AMR) – or the number of calories you burn every day without exercise.
If you're mostly sedentary: you are a 1.1
If you're on your feet most of the day, but not exerting yourself: you are a 1.2
If you're active and on your feet, moving at a fast pace: you are a 1.3
If you're extremely physically active, you are a 1.4
Multiply that number by your BMR to get the total calories you should eat on non-workout days.
If you are training effectively, then you should add a calorie burn of 10 calories a minute as a medium-sized female and 15 calories a minute as a medium-sized male.
So a 20-minute workout with Jillian could burn 300-450 calories.
On workout days, you can eat those calories.
30-day shred average weight loss will vary depending on how well you stick to the program and how you adjust your diet while following it.
30 Day Shred vs Insanity
30 Day Shred vs. Insanity
Insanity is a program offered by Beachbody, featuring professional trainer Shaun T. Instead of 30 days, it's a DVD workout system you follow for 60 days that's supposed to give you a year's worth of results.
You do not need any equipment or need to go to the gym to participate in the Insanity program, but you will need 45 minutes, six days a week.
The regimen is intense and claims to help you lose anywhere from 30-90 pounds in the two months so that you may get better results with this compared to 30 Day Shred.
Insanity also uses High-Intensity Interval Training HIIT. The program also includes plyometrics for legs and glutes, upper body resistance, cardio to burn fat, cardio abs, and recovery.
With Jillian's program, you're not working out for 45 minutes at a time, so it may be better for those who are pressed for time.
30 Day Shred vs. T25
Focus T25 is another program from Beachbody, also featuring professional trainer Shaun T. Where Jillian's program is 30 days, this program is 70 days.
The first five weeks use the Alpha Workout cycle. The second five weeks use the Beta workout cycle. Workouts are 25 minutes long.
The Get It Done Nutrition plan is included as a bonus and adds five-minute recipes to help you start.
There is no nutrition program with 30 Day Shred.
30 Day Shred vs. Ripped in 30
Ripped in 30 is another one of Jillian Michaels' workout programs. It is a similar workout, except it's ideal for those with an intermediate or advanced fitness level.
It, too, has an emphasis on toning the entire body and a higher aerobic impact.
The difference with this one is that it has a longer run-time, with four progressively more demanding programs. However, don't let that fool you into thinking any of the workouts are easy.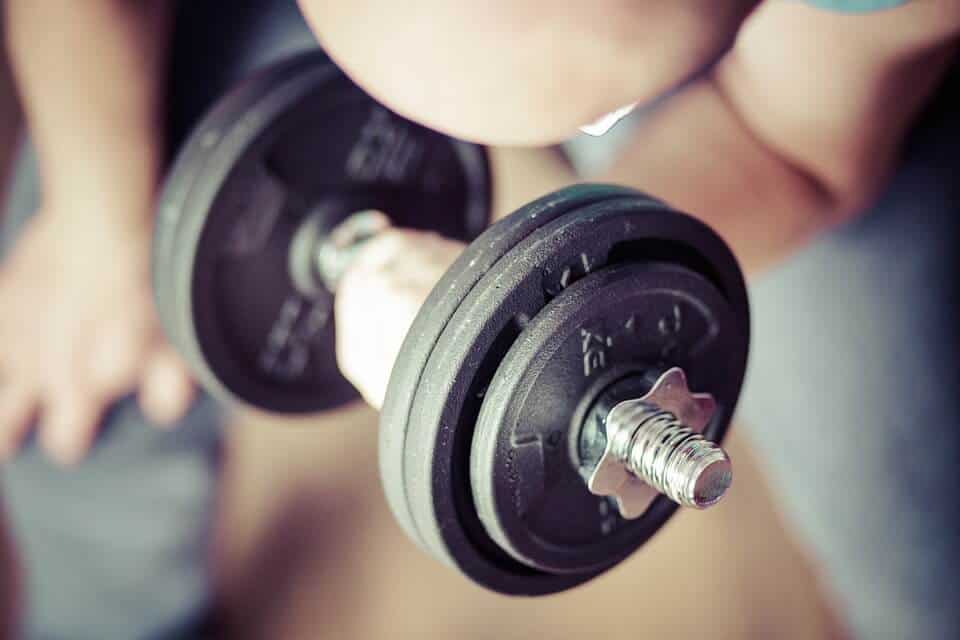 There is one of the exercisers who shows easier variations of the moves. This program requires two sets of dumbbells, such as a three-pound set and a 10-pound set.
This program includes a 30-day diet plan online. Customer reviews indicate the programs are similar in that they feature many of the same exercises.
Some reviews also say they find Ripped in 30 to be more difficult than 30 Day Shred.
30 Day Shred vs. BBG
BBG stands for Bikini Body Guide. It's a program from Australian fitness star Kayla Itsines, and everything is available as a digital download.
BBG is a 12-week program, so you can expect to spend three months on it.
The difference comes down to price and convenience. The complete bundle that includes all the workouts for the 12 weeks and the entire nutrition guide is $91.90.
Comparatively speaking, you'll not get a diet plan with 30 Day Shred, but you also only have to spend about $10 to get it.
Alternatively, you can pay $53.60 for just the nutrition guide for BBG, and another $53.60 for the 12-week workout plan.
When you choose the eating plan, you can choose from a regular or a vegetarian plan.
The dietary plans both focus on cleaning eating, which means no processed foods.
The 90-page clean eating plan gives you a 14-day eating plan and helps you learn what to eat. You'll also learn about fat burning foods, speed up your metabolism, and easy ways to keep your meals tasty, even though they are healthy.
The 12-week workout plan shows you effective cardio methods and gives you what you need to target problem areas.
Every workout is under 30 minutes, so you can do them when you're in a hurry. The program claims you'll be able to see results in just one week. For the best results, you should strictly adhere to the dietary guidelines and exercise program.
For those who are interested, there is also a Bikini Body Guide 2.0, designed for people who have completed the 12-week program and want to keep going for weeks 13 to 24.
If you sign up for her mailing list, you can get seven free days of the BBG to see if you like it before committing to purchasing the program, which many consider a distinct advantage over 30 Day Shred.
There's also an app where you can get the free trial experience, though the app's continued use requires a membership fee.
There's also a separate Bikini Body Recipe Guide that features more than 35 recipes to help you get the results you're looking for.
It will give you 14 days of healthy meals.
Students, military, first responders, teachers, and government employees can get a 20% discount by signing in with ID.me to verify their status.
30 Day Shred vs. HIIT
30 Day Shred is a form of HIIT. By working out as hard as you possibly can, in short bursts, you're allowing your body to do more than it would throughout a longer workout where there are breaks without taking a break.
According to a study by the American College of Sports Medicine, "High-intensity interval training is a proven method of boosting aerobic fitness, metabolic health, and cardiovascular function, but more research is needed to confirm preliminary results suggesting that it may be more desirable psychologically than vigorous, continuous exercise."
Possible Problems Following Jillian Michael's 30 Day Shred
Jillian Michaels 30 Day Shred DVD is a high energy, cardio-based workout that is effective for getting into shape. However, there are some possible problems users may experience when following the program.
1) Failing to fit it into the daily routine. While this workout is reasonably short, it can still be tough to find time to fit it in. Failing to take the time actually to push play regularly can lead to poor results.
2) Injury. Because of this program's high intensity, some users may experience injuries if they aren't used to workouts like this. Be sure to use the correct form and slow down if the workout becomes too intense.
3) Boredom. While this is a highly effective program, it can get boring after several times through.
What Users Are Saying
"I lost 35 lbs 7 years ago with this and I need to loose more again. 🙂 gained some of it back thanks having a baby."
"Not a fan of this one, I will most likely return it. Been doing it for a couple weeks and got very bored. Was doing it with my roommate and we both agree we need something more upbeat. This one is not for us."
"Good start for beginners a bit dated but the moves work to get tour body into shape."

Bottom Line
The Bottom Line – Does the 30 Day Shred Work?
Have we already decided to order the 30 Day Shred? Well, we like that Jillian Michaels supports exercise for weight-loss, but we're skeptical about recommending this specific workout. There are reports of pain and injury that we can't just dismiss. Plus, it was created in 2008 and advances have been made in the years since then.
If you want to use exercise to boost weight-loss that is an excellent option, but, you may want to add a support system that's proven to work to your advantage.
Among the best programs we've seen this year is one called Noom. It's designed around human coaching to help you reach your goals. There's a strong community, expert articles, personalized meal plans and a nutritionist-managed food database at the heart of the program. And, it helps that it's clinically proven.
It's also amazing that the makers of Noom are so confident in the program that they're offering a free trial offer to Dietspotlight readers.
Learn More About Noom »