3-Day Refresh Review

- 16 Things You Need to Know
In the never-ending quest for that perfect diet product, this week we did some serious research and wrote this 3-Day Refresh review. 3-Day Refresh aims to eliminate built-up waste from the digestive tract, improve body functions, de-bloat, and satisfy your appetite, but we needed to know more about what's behind the curtain.
So, we looked closely at ingredients, side effects, and clinical evidence. Plus, we read hundreds of user comments from around the web. Then, we condensed that information to offer you the bottom line.
3-Day Refresh can be purchased through their Official Site.
Overview
What is 3-Day Refresh?
First things first, 3-Day Refresh is a weight-loss, fat-burning, and body-cleansing program that only lasts for three days. You get three supplements with this program: Vanilla Fresh, Fiber Sweep, and Shakeology Refresh. Before we go any further, let's see what's in these products:
Vanilla Fresh
Vitamin and Mineral Blend
Oat Protein
Pea Protein
Agave
Monk Fruit
Stevia
Other Vanilla Fresh ingredients include medium-chain triglycerides (MCT), natural flavors, maize fiber, potato protein extract, and bacillus coagulans.
Fiber Sweep
Fiber sweep only contains five ingredients, which include:
Psyllium Husk
Flax
Chia
Stevia
Natural Lemon Flavor
Shakeology
Shakeology ingredients primarily include various blends, including:
Proprietary Protein Blend
Adaptogen Blend
Super-Fruit Antioxidant Blend
Super-Green Phytonutrient Blend
Proprietary Pre- and Probiotic Digestive Enzyme Blend
I know it's a lot to take in. But we're not through yet. Do any of these ingredients play a part in weight loss, according to research?
Journal of Agriculture and Food Chemistry – Vanilla Fresh is a protein supplement, so what does protein have to do with weight loss? Protein intake leads to "… higher satiety, decreased food and energy intake, and decreased body weight and adiposity."
Manipal Academy of Higher Education – The main ingredient in Fiber Sweep is, well, fiber. "Fiber intake increases satiety and thereby reduces excess food intake and helps in weight management."
Current Developments in Nutrition – Shakeology contains both protein and fiber. Together, these two ingredients pack a strong punch against appetite. When a high-fiber, high-protein drink is consumed prior to a meal, a reduction in appetite is observed.
3-Day Refresh Competitors
About
About Beachbody
Beachbody LLC is a multinational corporation that started back in 1998. It's in Santa Monica, CA, and its founders are Jon Congdon and Carl Daikeler.
This brand focuses on weight loss, physical fitness, and overall wellness. Furthermore, they offer all sorts of fitness programs, expert nutrition plans, exercise DVDs, and at-home workouts to help men and women get fit.
Some of the popular fitness programs and weight loss systems available from Beachbody include P90X, Insane Focus, Core De Force, Beachbody Performance, Piyo, 21 Day Fix, Country Heat, and so much more.
Other supplements:
Beachbody Collagen Boost®
Shakeology® Boost: Digestive Health
Shakeology® Boost: Focused Energy
Shakeology® Boost: Power Greens
Scroll below for one of the best products we've seen over the last year.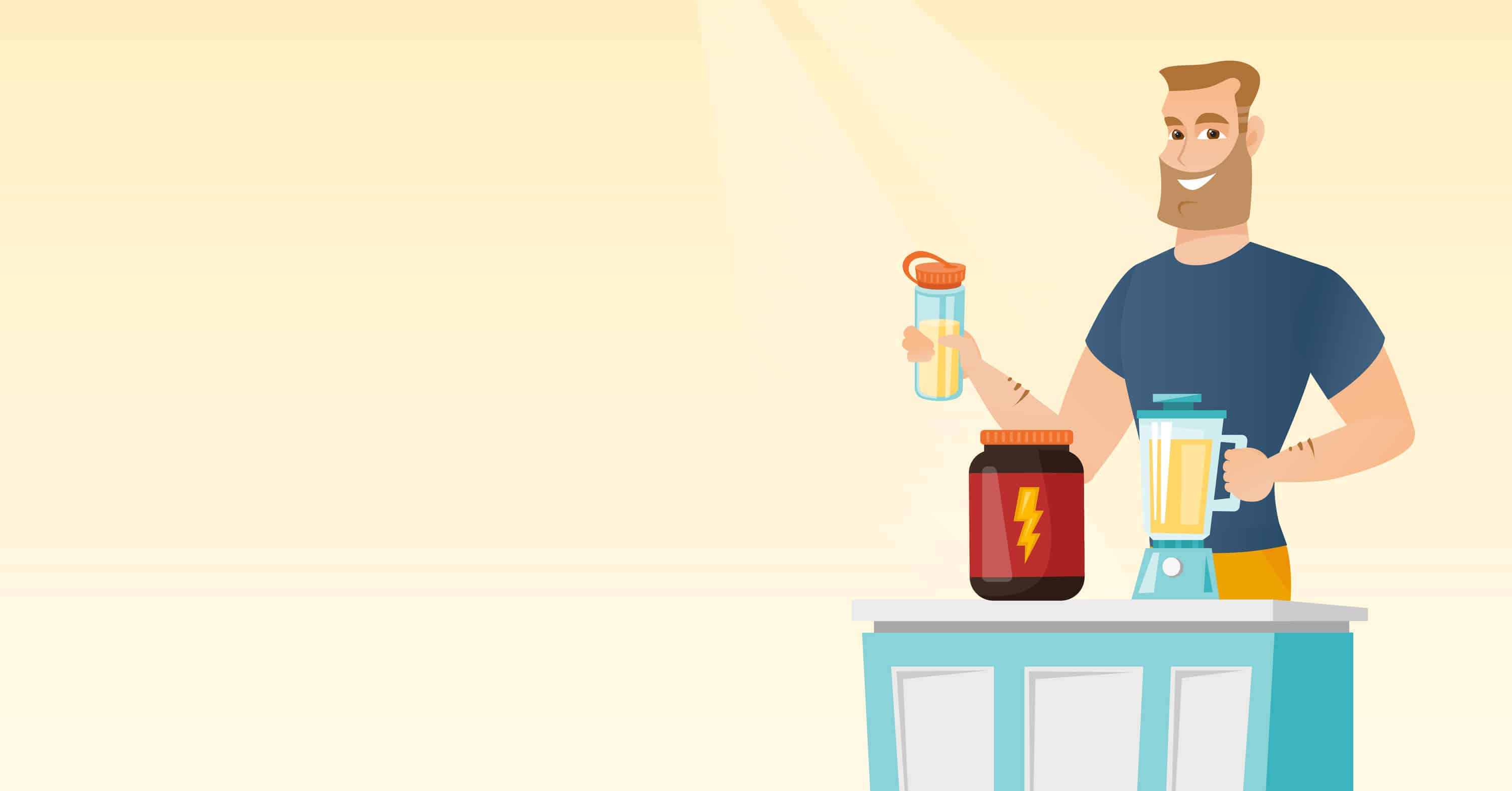 Meal Plan
3-Day Refresh Meal Plan
There is a fasting plan for 3-Day Refresh that detoxes and cleanses. It's broken down on the official Beachbody website, and it goes like this:
Day 1
8–10 ounces of filtered water should be consumed when the individual first wakes up. A lemon slice can be added if preferred.
Breakfast includes a Shakeology 3-Day Refresh shake with one cup of cantaloupe. Fiber Sweep should be consumed in the mid-morning.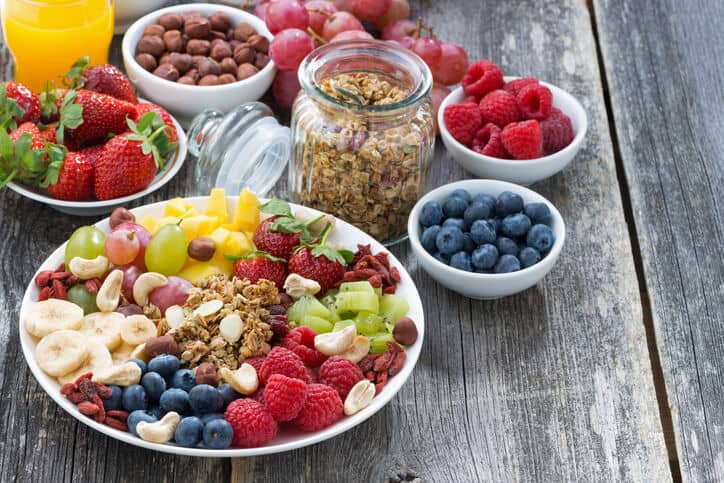 Lunch is Vanilla Fresh shake. It should be consumed at least one hour after the Fiber Sweep. You can also eat 12 strawberries and five asparagus spears roasted with one teaspoon of olive oil with lunch.
The afternoon snack, which should be eaten two hours after lunch, can be two stalks of celery with two tablespoons of hummus.
Dinner includes a Vanilla Fresh shake, veggie stir-fry, and one cup vegetable broth with 1/4 cup fresh herbs.
Day 2
Between 8–10 ounces of filtered water should be consumed upon waking up, with an optional lemon slice. For breakfast, a Shakeology 3 Day Refresh shake with one cup of cantaloupe should be eaten.
Again, one should drink Fiber Sweep in the mid-morning.
A Vanilla Fresh shake should be consumed for lunch, at least one hour following Fiber Sweep. You can also eat one cup of raspberries, ¾ cup cauliflower with one teaspoon of olive oil, and a dash of cumin with the shake.
An afternoon snack, 2 hours after lunch, can be two stalks of celery with two tablespoons hummus. Dinner involves a  Vanilla Fresh shake, veggie stir-fry, and 1 cup vegetable broth with one-fourth cup fresh herbs.
Day 3 
Everything that was consumed during day one should be consumed on the third day as well.
Recipes
3-Day Refresh Recipes
Just a note, there are some 3-Day Refresh recipes posted on the official website for this Beachbody cleanse. Some options are the Cauliflower Rice Tabbouleh, Moroccan Carrot Salad, Tomato and Cucumber Salad, and Cucumber with Hummus Sandwiches.
You just need to consider which of these simple 3-Day Refresh dishes to enjoy your fast/cleanse. It's that easy.
Roasted Asparagus and Cauliflower
Heat oven to 400°F.
Arrange ten asparagus spears on a baking sheet, drizzle with two tsp. Olive oil, and season with Himalayan salt if desired.
On the same baking sheet, place ¾ cup of cauliflower florets and drizzle with one tsp: olive oil and a dash of ground cumin.
Place the baking sheet in the oven for 20 minutes or until vegetables are tender-crisp.
Remove from the oven and set aside to cool for 20 minutes.
Divide asparagus evenly between two food storage containers, and place cauliflower in another container.
Place containers in the refrigerator.
Veggie Stir-Fry
Chop one clove of garlic, ½ inch of ginger, one cup of green beans, 2½ large carrots (reserve the other half carrot), and 1½ red bell peppers.
Heat a skillet over medium heat and add garlic and ginger. Stir frequently for one to two minutes.
Add green beans, carrots, bell peppers, ¼ tsp. sea salt, and two tbsp. vegetable broth.
Cook for five to seven minutes more, or until the vegetables are tender-crisp.
Set aside to cool for 20 minutes, then divide evenly between two food storage containers.
Place in the refrigerator.
Spinach Salad
In a large food storage container, place two cups baby spinach, ½ cucumber, ½ red bell pepper, ¼ cup sprouts, and ½ of a tomato.
Top with one tsp. Sunflower seeds and place half a lemon in the dish.
When you're ready to eat, squeeze the lemon over the salad as a dressing.
Food List
3-Day Refresh Daily Food List
Okay, here we go. This is the 3-Day Refresh daily food or grocery list, with portions, taken directly from the Beachbody website.
Fruit
One medium cantaloupe (or 3 cups cubed cantaloupe)
One container raspberries
24 medium strawberries
One lemon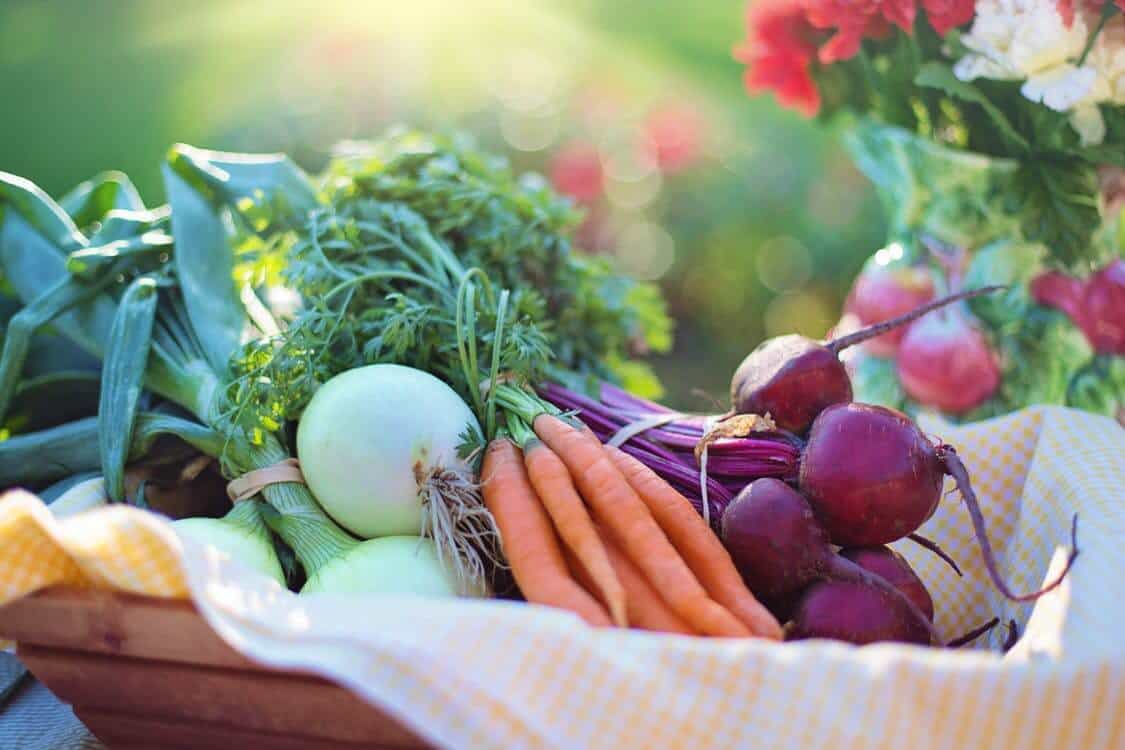 Vegetables
Two cups baby spinach and one small container of sprouts (radish, alfalfa, or broccoli)
One bag of cauliflower florets (or one small cauliflower) and ten asparagus spears
One cup green beans and one bunch of celery
Three carrots and two red bell peppers
One medium tomato and one small cucumber
One bunch of parsley or cilantro (optional), garlic and ginger
Miscellaneous
3-Day Refresh supplements
26 oz. low-sodium, organic vegetable broth
One teaspoon of sunflower seeds
Packaged hummus (pick a hummus with a short, clean ingredients list)
Pantry
Remember, this is only a 3-Day Refresh, so it doesn't mean you'll be fasting using this cycle for weeks to come.
Ingredients
3-Day Refresh Ingredients
Now, let's hone in on those Beachbody Refresh supplement ingredients.
Digestive Enzymes
These are added to help break down foods and promote healthy digestion.
Plant Protein
Protein is your body's building block and is necessary for muscle growth, health, and body function. It lacks the bad fat that animal protein has.
Psyllium Husk
Psyllium husk is a type of fiber that works in the colon like a mild laxative to aid with regularity.
Flax
A plant whose seeds are often used in foods. They're known for being rich in fiber and healthy fatty acids.
Medium Chain Triglycerides (MCT)
Made from palm kernel and coconut oils, MCTs can help with body composition and weight management.
A study in the Journal of the American College of Nutrition notes that "Medium-chain triglyceride (MCT) consumption may have a beneficial impact on weight management. Our results suggest that MCT oil can be incorporated into a weight loss program without fear of adversely affecting metabolic risk factors. A distinction should be made regarding chain length when it comes to discussing the effects of saturated fats on metabolic risk factors."
Fiber
Fiber is a type of carbohydrate the body cannot digest. It passes through the body and digestive system, debloats, and helps with bowel movements.
According to the Journal of the American Association of Nurse Practitioners, fiber can have a laxative effect in the large intestines. In the small intestines, dietary fiber can improve metabolic health by lowering cholesterol levels and improve glycemic control.
Probiotics
Often called microorganisms or flora, probiotics help promote good gut health and regularity.
Guide
Beachbody 3-Day Refresh Program Guide PDF
Beachbody has a 3-Day Refresh program planning guide that you can download as a PDF file.
This document tells you how to eat and drink and your meal prep for the three-day period, as well as other useful tips when using 3-Day Refresh.
Side Effects
3-Day Refresh Side Effects
We sorted through an array of user comments and remarks to get the full scoop on 3-Day Refresh side effects. Here are the adverse reactions some people reported:
Increased hunger/cravings
Fatigue
Stomach pains
Headaches
Poor focus
Diarrhea
Gas
Bloating
Even though these side effects from 3-Day Refresh are not that serious, they can certainly have an impact on your daily function during your 3-Day Refresh cleanse. Also, we must say that many people did not mention any side effects at all.
No Shakeology?
3-Day Refresh Without Shakeology?
Put plainly; some people want the 3-Day Refresh without Shakeology shakes. While this is not exactly an option on the official website, it looks like you can replace Shakeology with a supplement that has a similar calorie and ingredient makeup.
One customer used a Garden of Life vegan meal replacement shake in place of Shakeology. Replacements should be considered if you have an allergy to an ingredient in Shakeology or if a cheaper alternative is available.
Results
3-Day Refresh Results
There are some 3-Day Refresh results posted on the official Beachbody website, including before and after photos and user testimonials. Naturally, this is encouraging, right?
Obviously, results from 3-Day Refresh makeovers vary from person to person. The average user loses three to five pounds during the three days of this program, but some people have dropped even more weight.
Price
3-Day Refresh Price
I'm sure by now you're wondering what you're going to have to spend on 3-Day Refresh. Get this. With shipping and handling, it costs $82.90 (without shipping, it's $69.95).
Wow! That's a pretty hefty price tag for a 3-day supplement program. Just saying.
Packaging
3-Day Refresh Packaging & Grade
The 3-Day Refresh's 3-Day Complete Kit comes with easy-to-use packaging, which includes Shakeology for breakfast, Vanilla Fresh shakes for lunch and dinner, Fiber Sweep drink, a program guide, as well as a 30-day money-back guarantee.
Customer reviews have given the product a total of four out of five stars, or an A- grade.
Contents of the 3-Day Complete Kit
Shakeology
Shakeology is filled with superfoods designed to help with all vital bodily functions, increasing energy but also regulating blood sugar levels. It comes in a number of different flavors:
Plant-Based Vegan Pumpkin Spice
Chocolate Whey
Plant-Based Vegan Chocolate
Plant-Based Vegan Vanilla
Vanilla Whey
Caffe Latte Whey
Plant-Based Vegan Caffe Latte
Strawberry Whey
Plant-Based Vegan Tropical Strawberry
Greenberry Whey
The vegan choices are recommended because they are also easier to digest.
Vanilla Fresh Shakes
This protein-centric formula helps you not be overwhelmed by hunger. It comes with more than 20 grams of plant-based proteins, 24 vital minerals and vitamins, probiotics to aid in digestion, and a clinically tested potato protein to help with the cravings.
Fiber Sweep Drink
This drink gets rid of waste from your digestive tract gently using a blend of ground flax, chia, and psyllium seeds.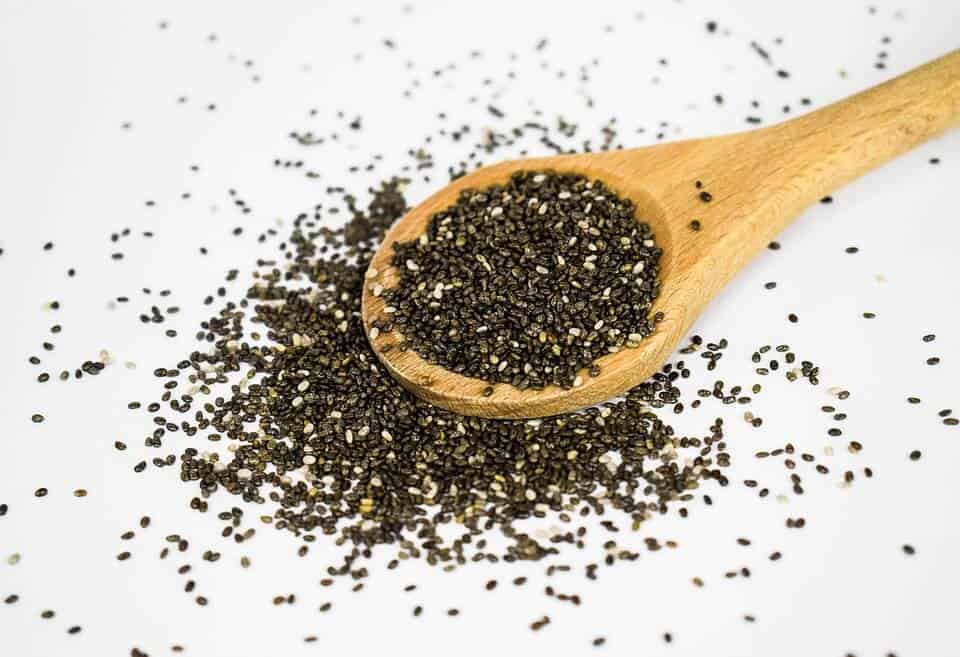 Program Guide
The accompanying guide for the 3-Day Complete Kit gives you a step-by-step understanding of what the cleanse entails, including things to anticipate. It outlines how to prepare your shopping in addition to your own body, for when you will do the 3-Day Refresh fast.
On top of that, it comes with a planner for your meal prep with several uncomplicated, healthy, and tasty menu options, an additional list with fruit and vegetable choices for the vegetarians and vegans, bonus flavorings without many added calories and some ideas for freshly squeezed fruit and vegetable juices.
30-Day Money-Back Guarantee
The cleanse is so confident of its effectiveness that, if you still don't feel like you've lost weight or that you're healthier and refreshed a month from using the program, you can return it for a full refund of your money.
3-Day Refresh: Pros & Cons
As with any weight-loss program, there a number of pros and cons to consider before trying 3-Day Refresh.
Pros
Varied meal options
30-day money-back guarantee
A healthier alternative to liquid fasts
Easy cleanse to follow
Cons
Not filling – low calorie cleanse
Constant hunger and cravings
The weight doesn't stay gone
Fatigue
3-Day Refresh Alternatives
There are many alternatives to 3-Day Refresh, including ones that are focused on weight-loss and others that lean toward detoxing the body. Some of these alternatives include:
Ultimate Reset
Shakeology Cleanse
However, it is important to note that each of these products and programs come with their own list of risks. Make sure you consult with your physician before trying any program like this.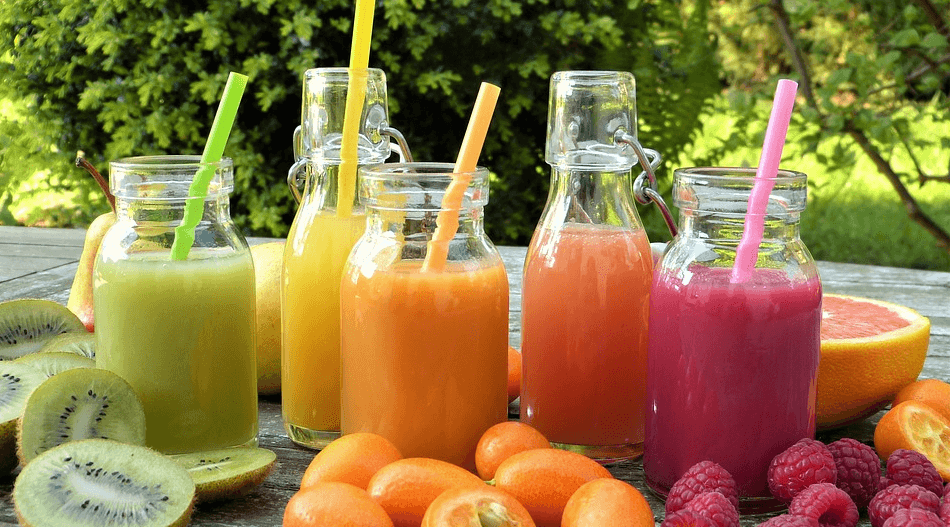 Bottom Line
The Bottom Line on 3-Day Refresh
To start with, we found tons of helpful feedback for 3-Day Refresh, and even some encouraging before and after photos. On top of that, this program involves calorie restriction, which is effective for weight loss. Furthermore, there are plenty of shake flavors to choose from, which is a plus. On the other hand, here are a few things that concern us about 3-Day Refresh:
There are numerous user complaints about the shakes tasting bad.
Some people mentioned serious hunger and cravings while on 3-Day Refresh.
You have to buy special food.
Losing weight can involve making a lot of difficult lifestyle choices, and with so many diet plans, supplements, and weight loss books on the market, it can be difficult to find a program that is right for you. That's why it is important to choose one that is both clinically proven and made to work for you.
Noom is one of the best weight-loss apps we have ever seen. The app offers its users human coaching, personalized meal plans, support groups, and so much more to help you lose weight without restrictive dieting.
Noom is offering Dietspotlight readers a free trial offer. It's only available for a limited time, so make sure to take advantage before time runs out.
Learn More About Noom »