Arbonne Weight Loss Program Review

- 6 Things You Need to Know
The Arbonne Weight Loss Program claims to boost your weight loss results, so we had to take a close look. Examining its ingredients, we saw many user complaints about the supplements' flavor. This made us investigate the science behind these products — if they work they may be worth the bitter aftertaste.
Another red flag for our research team was that Arbonne has a multi-level marketing business model, which is usually controversial. The company has been around since the 70s, but are they the real deal? Our team took a close look. Check out our findings here.
Arbonne Weight Loss Program can be purchased through their Official Site.
Arbonne Weight Loss Program Video Review
Overview
What is the Arbonne Weight Loss Program?
Firstly, the Arbonne Weight Loss Program is an eating plan consisting of several supplements. This program focuses a lot on detoxifying the body, which is fine, except not known to be useful for weight loss.
Some ingredients include green tea, caffeine, Forslean, protein, guarana, and chromium.
Molecules – Much of the research into green tea's effect on weight loss was completed around 2010. However, even newer research agrees that green tea, via EGCG (catechin) and caffeine, works to increase metabolism and, thus, weight loss.
Journal of Basic and Clinical Physiology and Pharmacology – "Caffeine has been found to influence the energy balance by increasing EE and decreasing EI, therefore, it can potentially be useful as a body weight regulator."
Phytotherapy Research – Forslean, a branded form of forskolin, may increase weight loss. Still, the latest research is more than 15 years old.
The system supposedly helps suppress appetite, cleanse the body, and improve weight-loss, but a closer look at the ingredients will give us a better idea if that's true.
Arbonne International was founded in 1975; it began manufacturing Arbonne 7 Day Cleanse and started their Arbonne Weight Loss Program around 2009. The official website and distributors sell the plan, and unfortunately, it's only available online.
Arbonne and the Better Business Bureau (BBB)
Arbonne has been accredited with the BBB since 1989. They have a rating of "A+" and an average customer review of 2.3/5 stars. They've dealt with about 30 customer complaints with the bureau in the past three years.
How to Contact Arbonne Customer Service
Your best bet for contacting Arbonne customer service is calling 1-800-ARBONNE (1-800-272-6663) or reaching out via contact page or social media.
Their headquarters' address is:
9400 Jeronimo Rd.
Irvine, CA 92618
Other products by Arbonne International include EnergyFizz, FeelFit Pea Protein Shake Simply1, FeelFit Chews, Arbonne Essentials Daily Protein Boost, FeelFit Appetite Control, GutHealth Prebiotic Fiber, GutHealth Digestion & Microbiome Support, BeWell Daily Multivitamin & Mineral, BeWell Superfood Greens, CleanTox Herbal Detox Tea, SuperBoost Antioxidant Shot, and TrueSport Workout Fuel.
Arbonne Weight Loss Program Competitors
Taste
The Taste of Arbonne Shakes is Pretty Good
The first issue tackled was the taste of some Arbonne products. "The plan incorporates meal replacement shakes to help you reach your goals," said our Research Editor. "It's an acquired taste, but customers seem to like it."
"I'm a vanilla lover in a chocolate loving world," commented a dieter.
"I like the light, refreshing taste." stated a customer.
While the taste was a determining factor for some, others liked the flavor of the products in the Arbonne Weight Loss Program. "This stuff tastes good," reported a consumer.
Scroll below for one of the best products we've seen over the last year.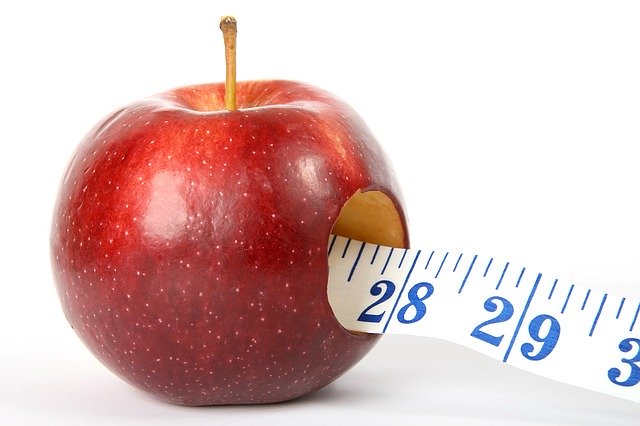 Results
Results from the Arbonne Weight Loss Program
We found several customer reviews Arbonne Weight Loss Program talking about the positive effects. Another said, "I notice a difference! The health benefits were more important."
"Honestly, in the beginning, I didn't think I was going to make it…I love the changes I saw in my body," said a customer.
Users were reporting positive changes while using the program. "I found I had more energy and felt healthier," reported a consumer.
"It's gentle on the system. Helped me be regular," stated another.
Throughout our research, there's a connection between an effective program and long-term success. Customers see results when they follow the Arbonne Weight Loss Program.
Science & Research
The Science – "Backed by Research"
We found some backed by science after picking apart the various supplements in the Arbonne Weight Loss Program. Although the published research isn't related to the plan as a whole, there's promising research into the ingredients.
For instance, both protein and guarana, used in the weight-loss program, have some clinical support.
Protein, for instance, has been shown to help "reduce overweight and obesity," according to Frontiers in Endocrinology.
Guarana can increase the effectiveness of caffeine when taken in tandem, but there's also research that shows it activates brown fat tissue, as per Phytotherapy Research.
We found that caffeine and green tea may help promote a healthy metabolic rate. Also, research into Forslean shows people lose weight. At DietSpotlight, finding clinical studies is an important piece of the puzzle. With this one, we like what we see.
What Users Are Saying
What Users Are Saying
"I've done the 30 days plan and I would recommend it to everyone, not only to lose weight but to feel better."
"I've done the 30 days program and lost weight, felt more energetic and overall less bloated."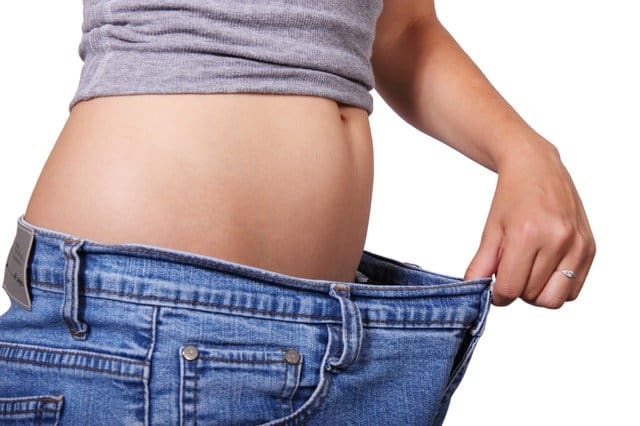 Bottom Line
The Bottom Line – Does Arbonne Weight Loss Program Work?
Will Arbonne Weight Loss Program supplements help you lose weight? Well, we like that it's available through various retailers and that we found some positive customer comments.
Why is it so hard to stick with a weight-loss program? We've found it's the lifestyle changes that throw people off, so our researchers went out to find a means of helping men and women stick with these lifestyle changes and they found that support in an app.
Among the best weight-loss apps we've ever seen is Noom. Clinical research proves this app works, hands down. Trials include tens of thousands of people – and results are significant. Behind Noom is human coaching, personalized eating plans and exercise tracking with health and wellness articles to help you learn more about living healthy.
Plus, we love that Noom is offering Dietspotlight readers a limited time promotion with a free trial offer. Not bad.
Learn More About Noom »