Benefiber Review

- 16 Things You Need to Know
Benefiber is a range of prebiotic supplements that are intended to help with digestive health and weight management. According to the team behind it, Benefiber 'nourishes the good bacteria that exist naturally in your gut' and 'supports good digestive health.' However, we needed to know whether this product works and its overall efficacy in weight loss programs. One of the concerns that we had was the complete lack of clinical trials that connected Benefiber in any way to weight loss.
Given this, our team decided to carry out intense research on everything from ingredients to customer reviews and comments about the product. We then condensed it to give you the Bottom Line on Benefiber.
Benefiber can be purchased through their Official Site.
Overview
What is Benefiber?
Benefiber is a fiber supplement. It is tasteless, clear, and comes in powder form. You can use it to add fiber to your drinks, food, or baked items.
The brand offers multiple products, including:
Original
Healthy Shape
Benefiber Advanced Digestive Health
Prebiotic Fiber + Probiotic Gummies
Chewables
While both the standard and Health Shape supplements use wheat as their primary source of fiber, they differ when it comes to the number of calories and fiber each offers per serving. When taking the standard amount, you will get 3 grams of fiber and 15 calories for every serving. A serving consists of two teaspoonfuls. Every one tablespoonful of Healthy Shape powder contains 5 grams of fiber and 30 calories.
We want to take a quick look at fiber in research before jumping straight into Benefiber and all it out studying revealed.
PLOS One – "Dietary fiber is a broad category of compounds historically defined as partially or completely indigestible plant-based carbohydrates and lignin with, more recently, the additional criteria that fibers incorporated into foods as additives should demonstrate functional human health outcomes to receive a fiber classification. Thousands of research studies have been published examining fibers and health outcomes."
The American Journal of Clinical Nutrition – "… studies have suggested that higher consumption of dietary fiber is beneficial for a variety of health outcomes."
Journal of the American Association of Nurse Practitioners – Not all types of fiber appear to work the same way. One study found "the physical effects of fiber…drive metabolic health effects." However, results were best when a gel-forming fiber was used.
Benefiber Contact Information
Address: GSK Consumer Health 184 Liberty Corner Road Warren, New Jersey 07059
Phone: 1-800-245-1040
Hours of Operation: M-F 8 a.m. – 6:00 p.m. ET.
Benefiber and the Better Business Bureau (BBB)
GlaxoSmithKline is the maker of Benefiber. Their BBB page shows a rating of "NR" and 1 out of 5 stars based on one customer review. GlaxoSmithKline other products include Eno, Tums, Nicorette, Nicotinell, Fenistil, Nexium, ChapStick, Sensodyne, Aquafresh, Polident, Biotène, and Theraflu.
Benefiber Competitors
How Did Benefiber Start?
Dietary fiber is an essential ingredient in your diet. It is either soluble or insoluble, and you can derive it from various plant foods such as beans and oats.
There are numerous benefits of fiber, which include aiding weight loss and normalizing bowel movements.
Research conducted in 2015 indicated that consuming a high-fiber diet can help you achieve your weight loss goals.
Fiber works effectively by making you feel full rapidly and delaying digestion, making you remain full for extended periods.
Adults require approximately 35 grams of fiber daily, but they hardly achieve it, with many consuming only 15 grams daily. These products help you to achieve the recommended amount of fiber per day.
Scroll below for one of the best products we've seen over the last year.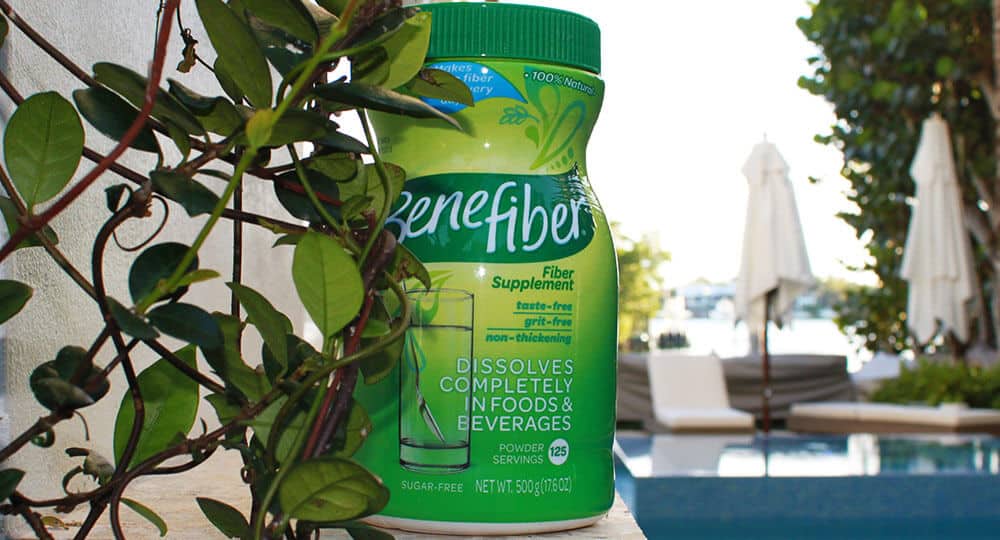 Claims
Benefiber Claims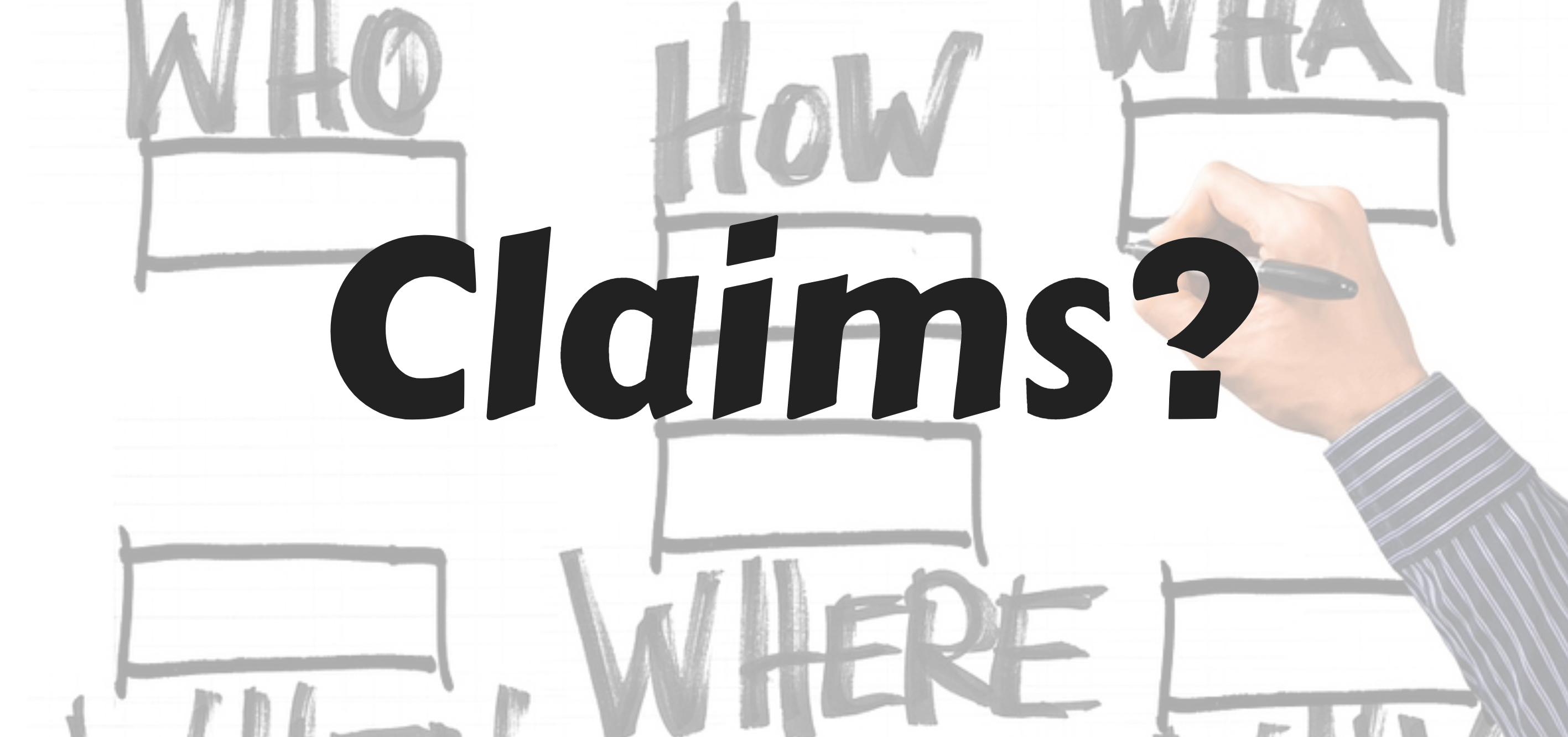 The manufacturers of Healthy Shape Benefiber for weight loss argue that you can incorporate it into your weight loss program for rapid weight loss.
Their claims come from a 2011 study that concluded that wheat dextrin supplements could enhance meal satiety in some overweight adults for a limited period.
According to the study, an increase in satiety leads to a decrease in hunger levels. While the study did not include Benefiber chewable, it used ingredients similar to the Benefiber contents.
Benefiber products are said to be sugar-free, contain natural ingredients, and are rich in prebiotic fiber. However, these characteristics have not been clinically proven.
If you plan to use the powder, we recommend that you seek guidance from your doctor.
While many positive reviews exist, we are not in a position to substantiate how effective the products are, seeing that the Food and Drug Association has not evaluated the information.
More scientific and clinical studies will go a long way in giving this supplement a clean bill of health.
Update May 2020: The National Advertising Division has recommended Benefiber stop using the claims that the supplements are 100% natural and that Benefiber Healthy Shape is "clinically proven to curb cravings" and "helps you feel full longer." GSK planned to appeal the adverse findings.
Ingredients
Benefiber Ingredients
This supplement comes in different varieties such as tablets, powder, and chewable.
The common ingredients include:
Wheat dextrin
Cornstarch
Microcrystalline cellulose
Dextrates
Sorbitol
Sucralose
Maltodextrin
According to the Journal of International Medical Research, wheat dextrin is a soluble fiber, and Frontiers in Microbiology note that is can have beneficial effects on the gut.
The Journal of Medicinal Foods found Benefiber to be a safe product to consume. However, it is thought to have an effect on probiotics, per Nutrients. 
In terms of general fiber supplements, the Journal of the American Association of Nurse Practioners noted they can have many general health benefits.
Cellulose, is a food ingredient that can also play a role in the gut, per Gut. 
Does Benefiber Work?
As mentioned above, the ingredients in the packets have not undergone clinical or scientific certification.
However, if you are looking to find out what Benefiber is, you need to know that it is a dietary fiber supplement that suppresses hunger by making you feel full longer.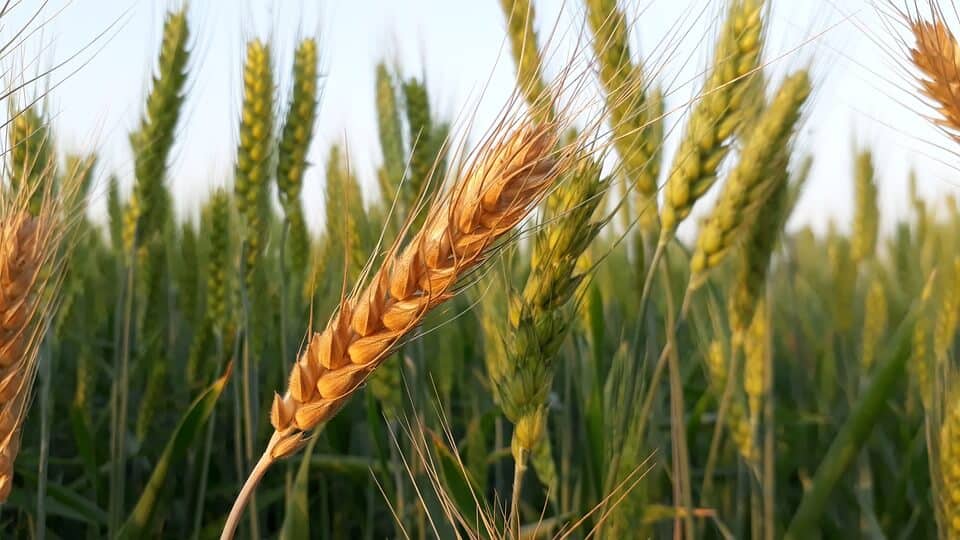 Getting sufficient fiber in your diet is known to help you control your eating patterns, which can help someone lose significant amounts of weight.
It is important to note that you should not use supplements such as Benefiber as a substitute for exercise and a healthy diet. Losing weight takes more than just supplements. It would help if you adopted healthy eating habits and exercise while at it.
You need to follow the Benefiber dosage as recommended, incorporate a healthy diet with sufficient vegetables and fruits, and exercise to achieve tangible results.
Benefits & Results
 Benefiber Benefits and Results
There are many benefits you will get from consuming a fiber-rich diet.
Dieticians and your doctor will tell you that you can get healthy fiber from whole foods, vegetables, and fruits.
However, many people never achieve the recommended amounts, probably because they do not fancy these foods and various other factors. Obtaining adequate daily fiber is where Benefiber can help.
Fiber normalizes bowel function hence preventing constipation. If you are taking these tablets for the first time, you need to do so in moderation because they can increase stomach gas and cause bloating.
Always consult your doctor because indulging in any dietary fiber supplement, especially if you are already using other medication.
Fiber supplement can lower the absorption and effectiveness of some medications.
Other benefits include:
Aids weight loss
Reduces the risk of heart-related complications
Promotes healthy bones
Enhances the growth of beneficial bacteria in the gut
Helps you maintain a healthy weight
Details On Benefiber and Weight Loss
What is Benefiber in connection to weight loss? If you want to lose some weight, you should burn more calories than you consume.
Incorporating more fiber in your diet goes a long way in helping you achieve your weight loss goals. Fiber helps you stay full without the need to consume extra calories.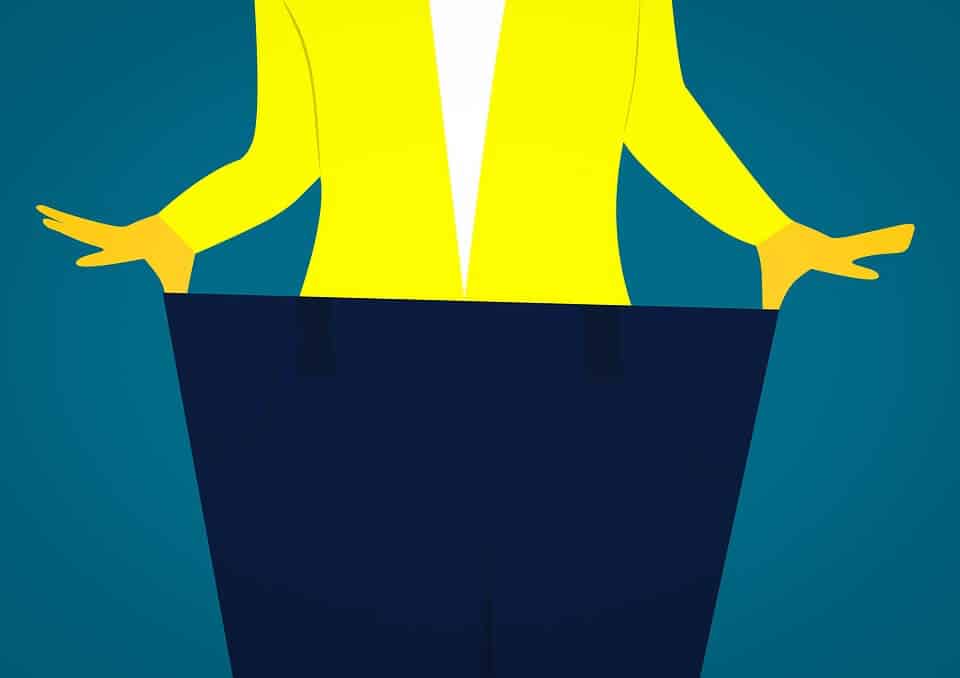 For instance, consuming baked sweet potatoes complete with the skin makes you fuller for longer than eating potato chips. Again, the former gives you fewer calories compared to the latter.
Fiber prompts you to drink lots of water to transport it through the digestive system. The water helps you stay full and prevents you from snacking on unhealthy foods.
One of the Benefiber benefits you can get from Benefiber packets is that they help you to achieve your daily recommendation of fiber.
Directions
How To Use Benefiber
You can include Benefiber chewables and Benefiber powder in various ways.
You can mix the Benefiber powder with your favorite drink such as coffee, tea, water, juice, soup, or blend it in your batter for baking.
Additionally, you can add Benefiber powder to your cereals, smoothies, or protein shakes to increase your fiber intake.
Remember to monitor the number of calories you take in, especially if you are on a weight loss diet. Read through the ingredients to ensure you do not consume excess calories.
You can cook Benefiber contents together with your foods without necessarily changing its consistency. Cooking does not alter the benefits of Benefiber, and you will not feel a difference in the taste.
Do not, however, use Benefiber packets with carbonated drinks.
Side Effects
Benefiber Side Effects
While Benefiber weight loss does not have grievous effects on your health, you need to understand some side effects.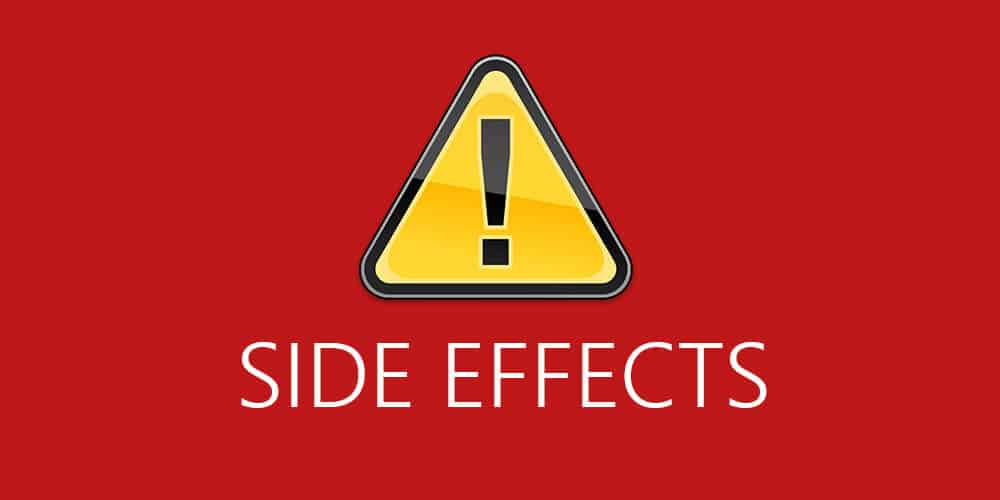 Some common side effects of fiber include; cramping, bloating, increased stomach gas and lowering medication efficiency.
Benefiber is said to form a watery gel in the digestive system, prompting the normal bacteria found in the colon to ferment.
Fermented bacteria is what causes an increase of gas in the intestines – bloating. This can result in a noisy stomach and cramping.
Though, these symptoms tend to be mild and are likely to occur when you begin taking the products.
What can you do to avoid this? Begin with small doses and increase as your body adapts to the regimen.
Product Warnings
Benefiber Product Warnings
The manufacturers of Benefiber weight loss products advise you to dissolve Benefiber for kids in soft food or a non-carbonated drink. While they do not affect foods' consistency, you should first consult your doctor if your child has difficulty swallowing.
While these supplements come with a "no gluten" label, they contain a certain percentage of gluten. You may want to avoid it if you are gluten-intolerant.
Are you planning on incorporating Benefiber into your diet? Always consult your doctor if you are pregnant or are nursing a baby.
It is worth noting that unlike insoluble supplements, Benefiber hardly bulks up the stool.
Also, over-reliance on these supplements can cause dependence.
Benefiber vs. Metamucil
Are you looking for a laxative or a fiber supplement? You can try Benefiber vs. Metamucil.
While they differ in their ingredient composition, they contain natural fiber, which is also soluble.
Both supplements are safe, but you should read reviews before taking Benefiber if you are gluten-intolerant.
Additionally, you need to avoid Metamucil if you are psyllium-intolerant.
The main active ingredient in Benefiber is wheat dextrin, a fiber that comes from wheat starch, while Metamucil contains the seeds of psyllium plant.
That notwithstanding, both of them are soluble fibers, and experts say that they are safe laxative options.
Both wheat dextrin and psyllium absorb water as they move through the digestive tract, creating softer and larger stools, which trigger your intestine muscles to push it down the intestines.
The active ingredients in Benefiber vs. Metamucil are capable of providing your body with health benefits. These include reducing the risk of heart-related complications.
Remember to integrate fiber gradually into your diet to avoid bloating and subsequent diarrhea.
Benefiber vs. Miralax
Remember that both Benefiber vs. Miramax is available over the counter. While both are laxatives, Miralax is used more to cure or prevent constipation, while Benefiber is a fiber supplement.
Both products are available in powder form and completely dissolve in fluids.
You may need to consult your doctor before indulging in any of these products.
Benefiber and Miramax are both sugar-free and do not contain any gluten, even though Benefiber is said to have minimal amounts of gluten.
Benefiber For Kids
Is Benefiber safe for your kids? While experts recommend healthy and natural foods for kids, a review indicates that some kid-friendly products are available.
Whatever you do, ensure that the supplements come from whole foods. This helps them get sufficient nutrients that their bodies need.
Where to Buy Benefiber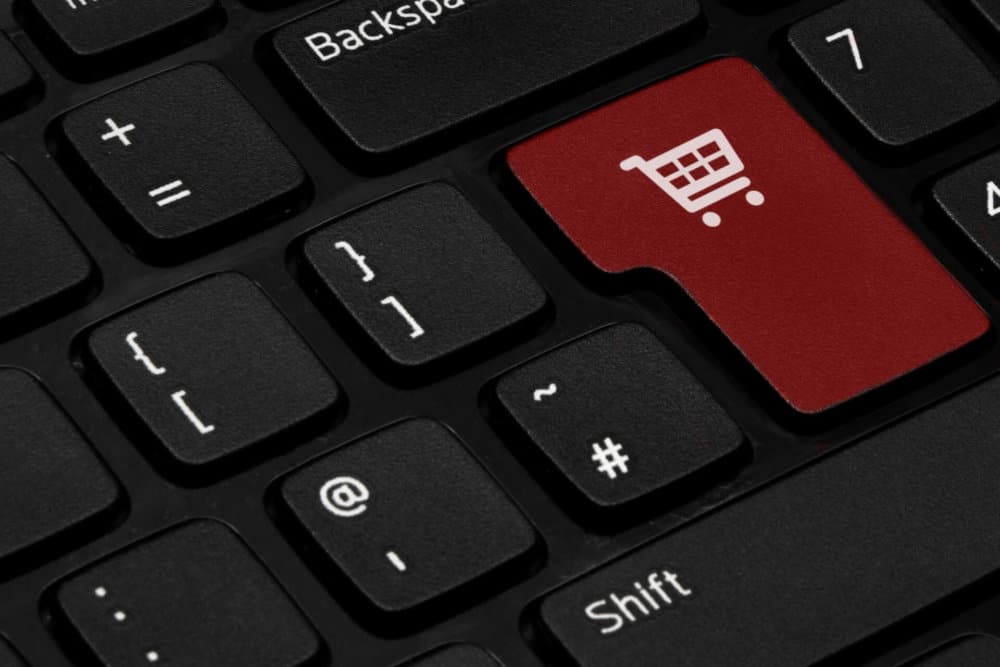 Are you looking for Benefiber reviews? Head on to Benefiber Walmart. Here you will be able to peruse through various products from Benefiber and read each review.
A variety of Benefiber products are available in Walmart retail locations, including Benefiber Healthy Shape.
Also, there are various other online sources such as Amazon and the Benefiber website that sell Benefiber products.
Dosage
Benefiber Dosage
Benefiber dosage varies for people of different ages, beginning from 11 years and above. If you intend to give it to someone below that age, you should consult your doctor first.
Measure out your recommended dosage and mix with your drink or food of choice. Blend well until it dissolves and drink the full serving.
Start moderately and increase the dosage as your body adapts to the supplement.
Product Line
Benefiber Products
The manufacturers of Benefiber say that the products contain prebiotics, which is ideal for improved digestive health.
According to the company, Healthy Shape Benefiber, the product that is for weight loss, contains 100% natural fiber and is clinically proven.
The products dissolve quickly in your preferred drink and are easy to use. You can choose to bake them or add them to your cooking food.
The powder is light and tasteless, and therefore, it does not change the taste or consistency of food in most cases.
You can also use Benefiber powder or tablets on the go.
Prebiotic Fiber Found In Benefiber
Prebiotics is an ingredient that promotes the development and performance of naturally-occurring bacteria and fungi in a specific environment such as the gastrointestinal tract.
Prebiotic compounds are in various foods, including dandelion greens, jicama, onions, garlic, and artichokes. They can be defined as oligosaccharides, a type of fiber found in whole foods.
Prebiotics work in collaboration with probiotics to affect changes in the activity and composition of the gastrointestinal tract. They are essential when it comes to the regulation and maintenance of intestinal bacteria.
About Benefiber Powder
At some point, Benefiber tablets were discontinued. This meant that you could only use the powder. But what does the powder contain and how effective is it?
The powder is somewhat gluten-free even though it contains 20 ppm of gluten, an amount that is approved by the FDA.
The powder is flavor and sugar-free. You can get flavored powder depending on your preference. It dissolves easily, and you can mix it with either a hot or cold drink.
Benefiber Alternatives
Whenever possible, try to incorporate enough vegetables, fruits, and whole grains in your diet. This will help your body meet its digestive and fiber needs.
Also, remember to drink sufficient water for better digestion.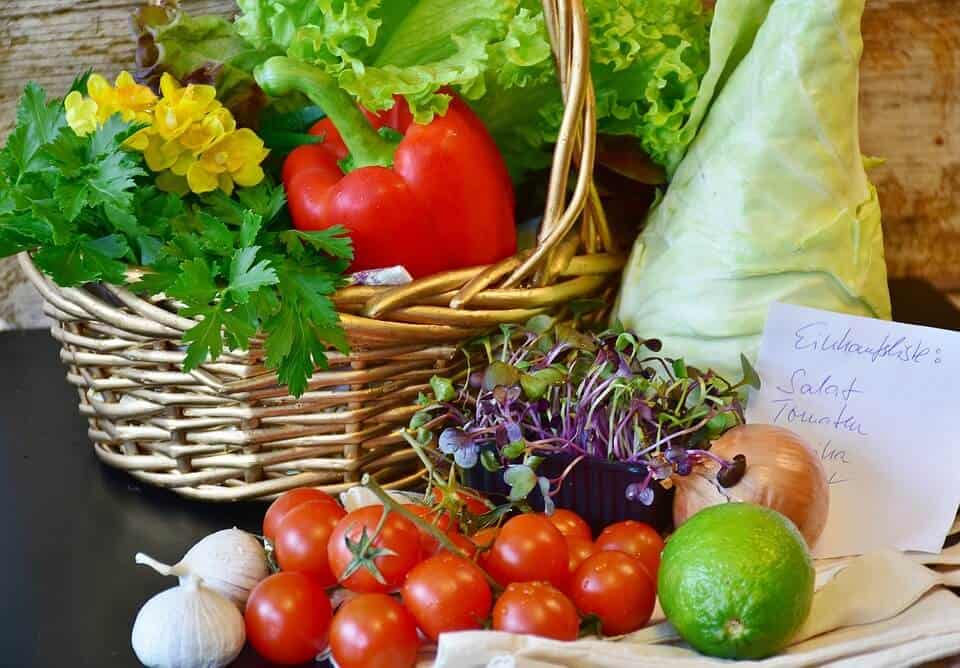 In addition to adequate dietary fiber, you can consume powder that contains various blends of soluble and insoluble fiber.
Most of these blends also include an assortment of minerals and vitamins.
Some alternatives to Benefiber include:
Miralax
Colace
Magnesium citrate
Fibercon
Metamucil
Senna-S
What Users Are Saying
What Users Are Saying
"It did absolutely nothing for me or my daughter. I liked the ingredients but it gave no results. There is no taste or grit and mixes in with water or juice perfect, however it was ineffective at promoting bowel movements more regularly."
"The original Benefiber is delicious to my stomach. It works like a charm and it doesn't bother me at all, which is a huge plus when I have to get more fiber in myself. I have been using this for a month now and can't complain about a thing. Works great and goes down easily. You can't even taste it in your food or drink. I recommend it."
"While this product may do what it is intended, it also stained my teeth black, in front, behind and in between. I have had them professionally cleaned and still, my dentist has not been able to remove all the stains."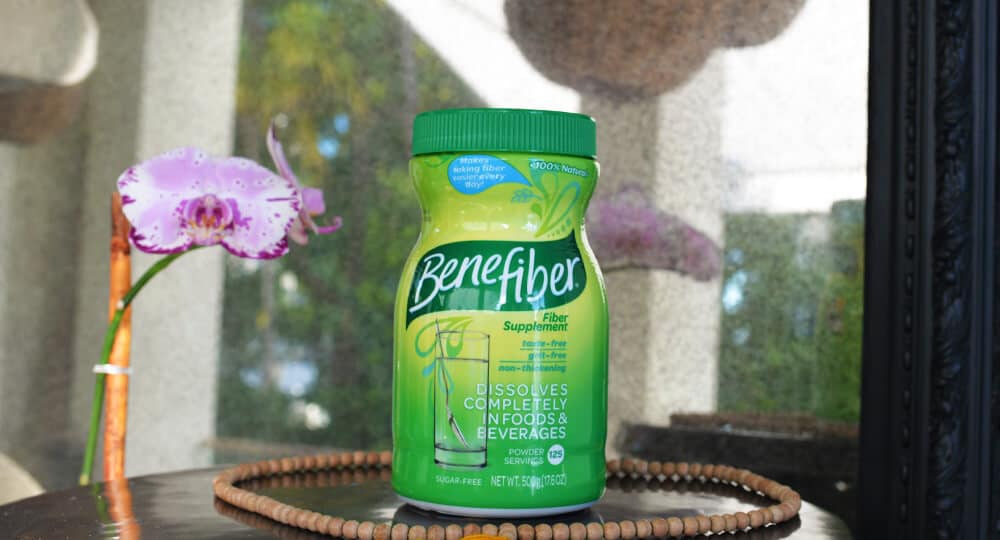 Bottom Line
The Bottom Line – Does Benefiber Work?
Ahhh, now it's time for the final take on this one – ready? We like the company's long run in the supplement industry and all-natural source of fiber, but we don't feel comfortable suggesting it because of the higher price and poor customer service support. Based on some Benefiber reviews, we're also a bit concerned with the "A-" BBB rating.
If you're ready to make those extra pounds disappear, we recommend a product with strong customer service support and an affordable price.
Among the best products we've seen this year is one called Noom. This program is the perfect combination of personalized support and the ease of use of an app — dieters comment on seeing excellent results. Human coaching, customized meal plans and expert advice is just the start of a long list of benefits.
The makers of Noom are currently offering a free trial offer, which is a sign that they're confident in their program.
Learn More About Noom »