310 Shake Review

- 15 Things You Need to Know
310 Original Shake is a powdered meal replacement that claims "ingredient lists so good that your doctor will be thoroughly impressed." The goal with 310 Original Shake is weight loss, and the website recommends replacing 2 meals with one of their "unbelievable taste and texture" 110 calorie shakes, and finishing the day with a "clean, healthy and balanced meal" at dinner time.
This recommendation results in a very low-calorie diet (VLCD), and anyone would lose weight doing this- with or without a shake. But is this a safe way to lose pounds and sustain that weight loss? Are there a 310 Shakes discount code available?
Our research team looked into 310 Shake's ingredients and read user reviews. What they found was quite a few comments about poor taste, despite claims of "mouthwateringly delicious" flavors. We then delved into the science behind 310 Shakes to see if facts support the company's claims. Here is a summary of our findings.
310 Shake can be purchased through their Official Site.
310 Shake Video Review
Overview
What is 310 Shake?
Made by 310 Nutrition, 310 Original Shakes are a popular meal replacement drink. They launched in 2012 and pursued an active social media campaign using the community factor to create a buzz that propelled them into popularity. The more popular blends include:
310 TRI-PLEX Protein Blend: Organic Pea Protein Isolate, Organic Brown Rice Protein Concentrate, Organic Pumpkin Protein
310 Organic Fiber Superfood Blend: FiberSMART® Organic Soluble Tapioca Fiber, Organic Alfalfa Powder, Organic Apple Powder, Organic Beet Root Powder, Organic Broccoli Powder, Organic Chaga Mushroom Powder, Organic Chlorella Powder, Organic Ginger Root, Organic Spinach Powder, Organic Spirulina Powder, and Organic Turmeric Powder
Organic Coconut Creamer: Organic coconut oil, organic rice syrup solids, organic pea protein, contains 2% or less of each of the following: sodium citrate, tricalcium phosphate, organic sunflower lecithin.
Organic Flavors: Non-GMO Ticaloid® Ultrasmooth Powder (Guar Gum, Gum Acacia, and Xanthan Gum), Himalayan Pink Salt, Stevia, Monk Fruit Extract. Contains: Tree nut (Coconut).
Research shows some promise for 310 Shakes, or at least protein and some ingredients used in the formula.
Obesity Reviews – A review of research conducted in 2018 that found meal replacements are effective for weight loss.
Nutrients – Research shares promising results in obese women using whey-based supplements.
Adipocyte – There's also evidence-based on decades of research that shows protein helps muscle growth and recovery, which supports metabolic function.
The suggested serving is one scoop, once or twice daily. Supposedly, it helps you lose weight by suppressing appetite.
The parent company is Las Vegas-based 310 Nutrition.
The Better Business Bureau awards them an A rating with a 2.64-star customer rating based on 25 customer reviews. There are also 32 customer complaints closed in the last three years and four complaints closed in past 12 months.
These complaints seem to center around their sample offering. It appears that a few people signed up for that sample without noticing that they were authorizing a charge of over a hundred dollars two weeks later.
It seems that, at the very least, 310 needs to make that section a little more prominent.
Other 310 Shake reviews cite the 310 Shake taste as a reason for complaint. While some 310 Shake flavors seem to satisfy more than others, the 310 Shake taste seems a significant focus area.
The array of 310 Original Shake flavors includes:
Chocolate
Vanilla
Salted Caramel
Vanilla Cake
Peppermint Swirl (Seasonal)
Gingerbread (Seasonal)
Cookies 'n Cream
Horchata
All-in-One Flavors include:
Pumpkin Spice
Horchata
Chocolate Bliss
Vanilla Creme
Caramel Sundae
310 also offers an All-In-One Shake variant with 26 added Essential Vitamins & Minerals, 1 Bil CFU Probiotics + Digestive Enzymes, 25 Powerful Superfoods, and Adaptogens.
Both the Original and All-In-One Shake come in on-the-go variety packs.
Their community is full of 310 shake recipes to add even more tasty options.
310 Shake Competitors
Claims
310 Shake Claims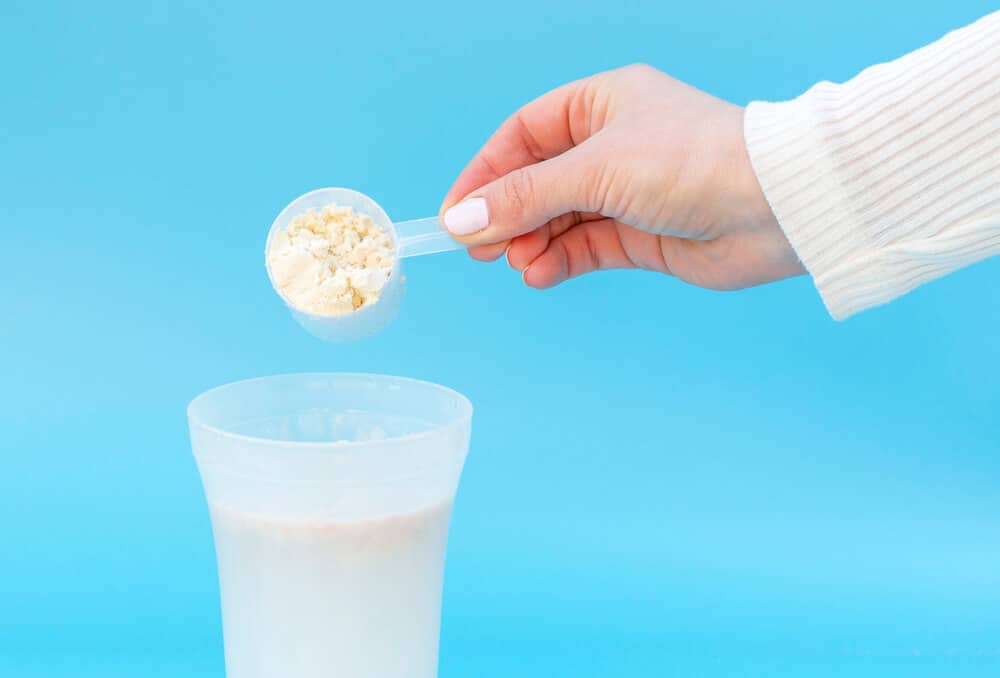 If 310 Shake's claims are believed, they are "unlike any other meal replacement shakes you've seen or tried."
They go further to claim that their meal replacement shakes and the 310 weight loss plan are the "absolute best of the best in a product that will not only enable you to lose weight but will also give you a new lease on life – helping you develop a functional, healthier lifestyle that's perfect for you."
So, what makes this replacement shake superior to the hundreds of other meal replacement products out there? If you ask 310 Nutrition that question, they will say that it is their "unique proprietary blend of proteins, called Tri-Plex."
310 does promise that the shakes taste good, that they will boost metabolism, curb appetite, and cravings, increase energy, and provide dietary nutrients, and finally, they will "maximize your weight loss."
Scroll below for one of the best products we've seen over the last year.
Ingredients
310 Shake Ingredients
Based on the 310 website, 310 shakes are "packed with protein, fiber, vitamins, and minerals." That sounds great … if a bit vague.
The 310 Shake ingredients include amino acids, antioxidants, vitamins, plant-based proteins, minerals, and superfood greens.
The proprietary blend that 310 Nutrition calls "Tri-Plex" has three proteins:
Pumpkin protein
Brown rice protein
Pea protein
There are 15 grams of this proprietary protein formula in a 310 Shake. According to research published in Missouri Medicine, the Nutrition Journal, and the American Journal of Clinical Nutrition, protein intake reduces appetite.
The proprietary blends in the shake include the TriPlex blend,  fiber, vitamin and mineral, 310 greens, and probiotic blends. Additional ingredients include stevia extract. Research in Nutrition Reviews and the American Journal of Clinical Nutrition found that dietary fiber could reduce appetite.
However, one study published in Foods found that "…soluble fibres are not all created equal. Further interventional studies are needed to determine whether combinations of these soluble fibres might have greater effects than individual fibres per see."
310 Shake also states it's:
Sugar-Free
Gluten-Free
Dairy-Free
Free of artificial sweeteners
Soy-Free
Does It Work?
Does 310 Shake Work?
The calories in 310 Shakes make them an excellent replacement for meals like lunch. The average lunch has (on average) 550 calories, while there are only 110 calories in 310 shakes.
Current Nutrition and Food Science focused its research on the benefits of meal replacements. However, the question then arises about whether that 110-calorie meal replacement shake is filling enough to replace a much higher-calorie meal.
One reason 310 Nutrition Shake has been so successful is its concentrated, aggressive social marketing strategy.
Advertising on Facebook, the hashtag #310Shake on Twitter (heavily pushed on customers), and paid celebrity endorsements ensured the 310 Meal Replacement Shake was a well-known name.
Taking the necessary steps to live healthier is not a journey that you must embark on unaided.
The 310 Nutrition Community is an unequaled group where you can communicate with others on journeys to improved health.
They also offer all the health advice and resources you need to succeed.
The Science
The Science of 310 Shakes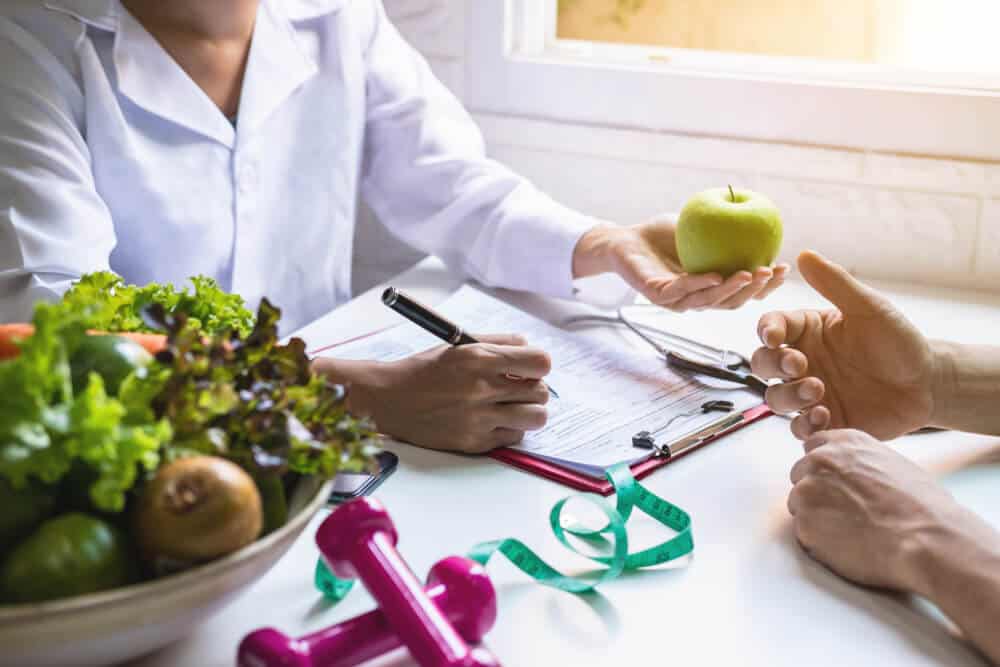 The International Journal of Obesity and Related Metabolic Disorders published a study in 2003, concluding a PMR (Partial Meal Replacement) is somewhat useful for overweight and obese people seeking to lose weight.
The study evaluated the current information on the PMR plan's effectiveness and safety using vitamin and/or mineral fortified meal replacements and traditional foods for lasting weight control.
Participants consumed a low-calorie diet consisting of 1600 calories or less and replaced one or two meals with commercially available, vitamin- and mineral- fortified energy-reduced drinks or shakes.
"This first systematic evaluation of randomized controlled trials utilizing PMR plans for weight management suggests that these types of interventions can safely and effectively produce significant sustainable weight loss."
Benefits & Results
310 Shake Benefits and Results
While there is no study of the 310 Shake weight loss results, there have been several studies of high-protein shakes in general.
With 310 Shake weight loss recipes' high-protein Tri-Plex blend, their effectiveness will align closely with those of other high protein drinks.
Weight Control
Portion restraint is a major problem for some overweight and obese people. Using a PMR plan high in protein may help with weight management, according to BMC Nutrition Journal.
Muscle Building
Based on a 2015 study in the journal Sports Medicine, protein shakes may help with building muscle.
Convenience
310 Shakes are easy to take with you, easy to make, and easy to digest.
Weight Loss
Details on 310 Shake and Weight Loss
Nowhere does 310 Nutrition make any assertion of an exact number of pounds a user may lose. However, they do promise "safe and effective weight loss."
Several 310 Shake reviews on Amazon claim 310 Shake curbed their appetite, which is known to lead to weight loss, so there is one tie between 310 Shake and weight loss.
Also, 310 Nutrition recommends using some of their other weight loss supplements "to achieve optimal results" with 310 Shakes or any of their products. According to the Journal of Obesity, using meal replacements caused "improvements in metabolic parameters with modest weight loss."
Directions
How to Use 310 Shake
You'll mix one scoop of 310 Shake with water, milk, or your favorite beverage and drink one or two times per day. 310 Nutrition recommends taking 310 Thin with the 310 Shake Starter Kit for enhanced results.
Side Effects
Potential 310 Shake Side Effects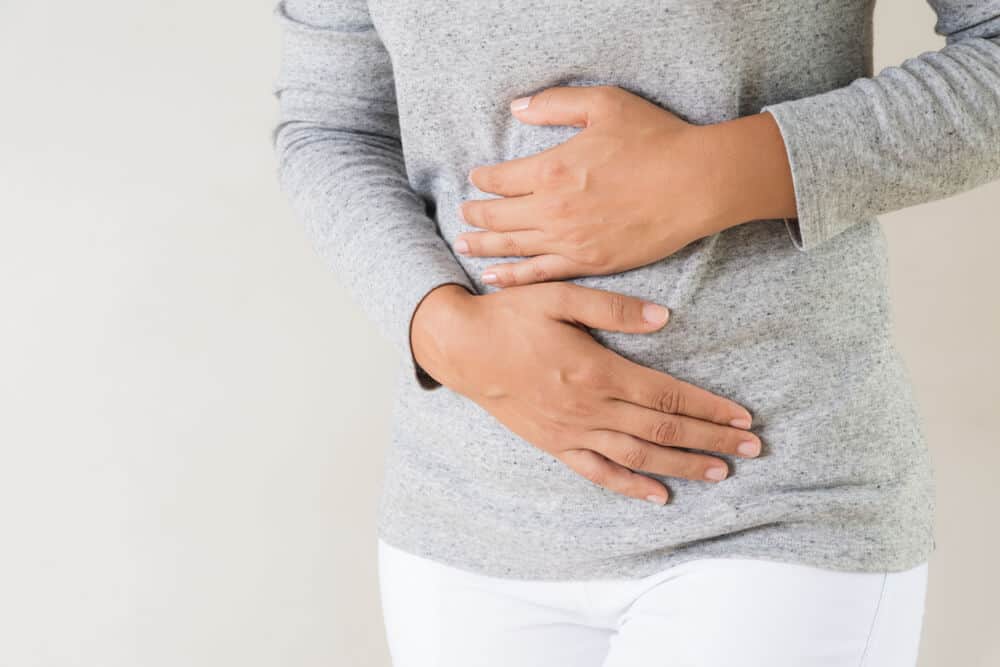 While there's no mention of side effects from 310 Shakes, there's a chance some may notice side effects from the ingredients, including:
Bloating
Nausea
Upset stomach
Product Warnings
310 Shake Product Warnings
There are no specific 310 Shake product warnings listed on their website or in their Amazon listing.
Lawsuits
Any 310 Shake Lawsuits?
There are no current lawsuits against 310 Shake.
Cost
310 Shake Price
310 shakes are available for purchase on the official website and Amazon. Their products may also be available from GNC and Walmart.
On the official website, one package of 310 Original Shake starts at $39.99. If you choose a three-bag bundle the price is $98. 310 also has single-serving pouches in a 24-count box for $69.99. Shake deals and a 310 shake coupon may also be available.
310 Shake Refund Policy
According to 310 Nutrition, individuals can choose to return products after consulting with the customer service department. Although the company does take opened products, they do not accept multiple of the same opened product.
Alternatives
310 Shake Alternatives
Some 310 Shake alternatives include:
This includes prebiotics that aid in the growth of healthy flourishing flora in your gut.
A healthy gut can lead to a smaller waistline.
Around since 1977, these shakes have massive amounts of protein. As we already said, elevated levels of protein can aid in weight management but can also lead to some health issues.
Another meal replacement shake, 18 shake uses a whey protein. Like 310 Shake, they have a strong social media following and presence.
Beachbody makes this meal replacement shake. It also has an aggressive social media marketing presence like 310 Shake and 18 Shake.
This meal replacement shake has a potato protein extract that controls appetite and cravings for a few hours named Slendesta. Unlike 310 Shakes, the Ideal Shape offering has sugar and sucralose.
There are likely hundreds of others on the market right now. Some are horrible and should be avoided at all costs.
But, some are healthy and effective. It seems that 310 Shake comes up with a maybe and other options should be reviewed.
What Users Are Saying
What Users Are Saying
"I really like this protein powder. It tastes good although it takes some getting used to. I have been having it every morning for breakfast for a few months now. I blend with ice, half and half, water and throw in healthy walnuts. It is filling, and has helped with weight loss. I'm a fan!"
"This was my first time trying this brand of vegan protein powder. Sadly, it was a major miss. Although it blends well, the flavor was awful. It's not overly sweet (which I like), but the sweetness it did have tasted synthetic."
Bottom Line
The Bottom Line on 310 Shake
310 Shake is a beneficial meal replacement powder. Some of the ingredients are backed by research and shown to work. However, this isn't the only option as it relates to a weight management plan.
We're all for moving toward a healthier life, but sometimes, it can be hard to make those lifestyle changes needed. Luckily, clinically-proven programs exist to make the transition a whole lot easier.
Among the best weight-loss apps we've seen is one called Noom. Noom provides users with everything they need to start making healthier choices and lose some weight along the way, plus an amazing app so you can access your personalized plan from anywhere.
Dietspotlight readers can now try Noom as part of a free trial offer for a limited time – something you might want to take advantage of!
Learn More About Noom »