Hypoxi Review

- 11 Things You Need to Know
Give me two minutes of your time, and I'll tell you whether Hypoxi works. We spent the time picking apart the side effects, ingredients, clinical research, and quality of customer service. Furthermore, we dissected hundreds of user comments and feedback. Then, we digested and summarized to give you the info you need.
Hypoxi can be purchased through their Official Site.
Overview
What is Hypoxi?
Using low impact exercise and a healthy diet, Hypoxi is an exercise routine that eliminates body fat three times better than usual exercise routines. Hypoxi achieves this by reducing the cellulite content in the body through increased blood flow, which metabolizes fat. The Hypoxi treatment employs technology that compresses and vacuums the body activating the body's ability to burn fat in targeted areas of fat and cellulite, achieving the body shape you desire.
Although there isn't a lot of research surrounding this kind of technology, there is some science connecting vacuum technology and weight loss, as well as low-carb meal plans: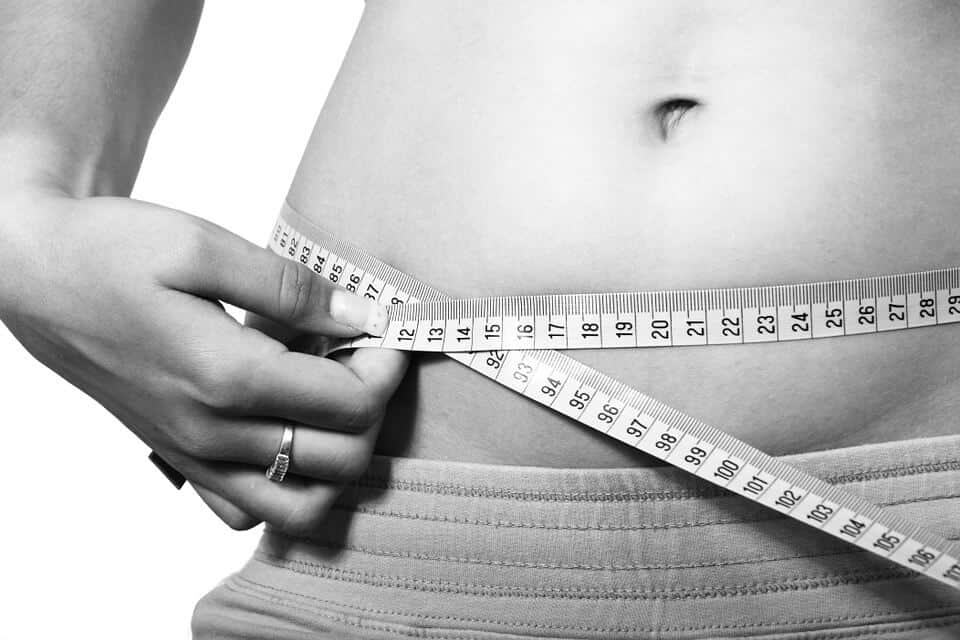 How Does Hypoxi Work?
The Hypoxi method targets areas that accumulate fat the most, like the stomach, the hips, and thighs. The vacuuming process increases blood flow in these areas that get fat and cellulite. Fatty acids are then removed from these areas during the compression process. Metabolism increases during the exercise phase.
Exercise routines take up to 30 minutes in the Hypoxi training machine. The vacuum chamber provides a comfortable space for you to work out using air. The key to achieving weight loss lies in the metabolism of fat in affected areas.
Training
Hypoxi training has various routines to help you achieve weight loss. These training exercises are all designed in such a way that they target specific areas that require attention.
The Fine Tune combo is for those new to Hypoxi, three sessions per week for four weeks are conducted and have an expected weight loss of 1-3 kgs and a loss result of 15-25 cm on average. This Hypoxi method is best for those who want to try it out and see if it produces results.
The Results combo increases results during Hypoxi treatment. After two months using the training machine, you should anticipate a weight loss of 3-5 kgs plus 25-35cm, as well as improvements in skin tone and cellulite. Training is conducted at the Hypoxi studio for three sessions per week for eight consecutive weeks.
You will notice a payoff with your efforts using the Transform Combo.  Working out for three sessions per week for three consecutive months shows significant improvements in skin tone and a noticeable reduction in cellulite. Your clothes will fit correctly, and you will experience a weight loss of 35-45cm or 5-7 kgs during this 36 session combo.
The Lifestyle combo is conducted over three sessions weekly for 26 weeks; sessions can also be performed twice per week for visible and satisfying results in fat loss and cellulite.  Hypoxi Body Studios guarantee perfect results from every visit, and you will notice significant changes in your lifestyle and health habits. You should anticipate an expected weight loss of 7+ kgs and about 50 cm loss in diameter after successfully following this training regime.
There is a single session option. This option is for pay-as-you-go customers, which can be purchased online or at the Hypoxi Studio. This option is for those people who like to pay as they see results. If the results are as expected, you will continue to use Hypoxi treatments.
Technology
There are four patented technologies used at Hypoxi locations.
Hypoxi 120
This is a vacuum chamber that utilizes cycling while in a vacuum. This machine targets the following:
Hips
Bottom
Thighs
Lower back
Lower stomach
This Hypoxi training machine helps you work out at your convenience as you can read or watch your favorite T.V. show while you are working on your lower body.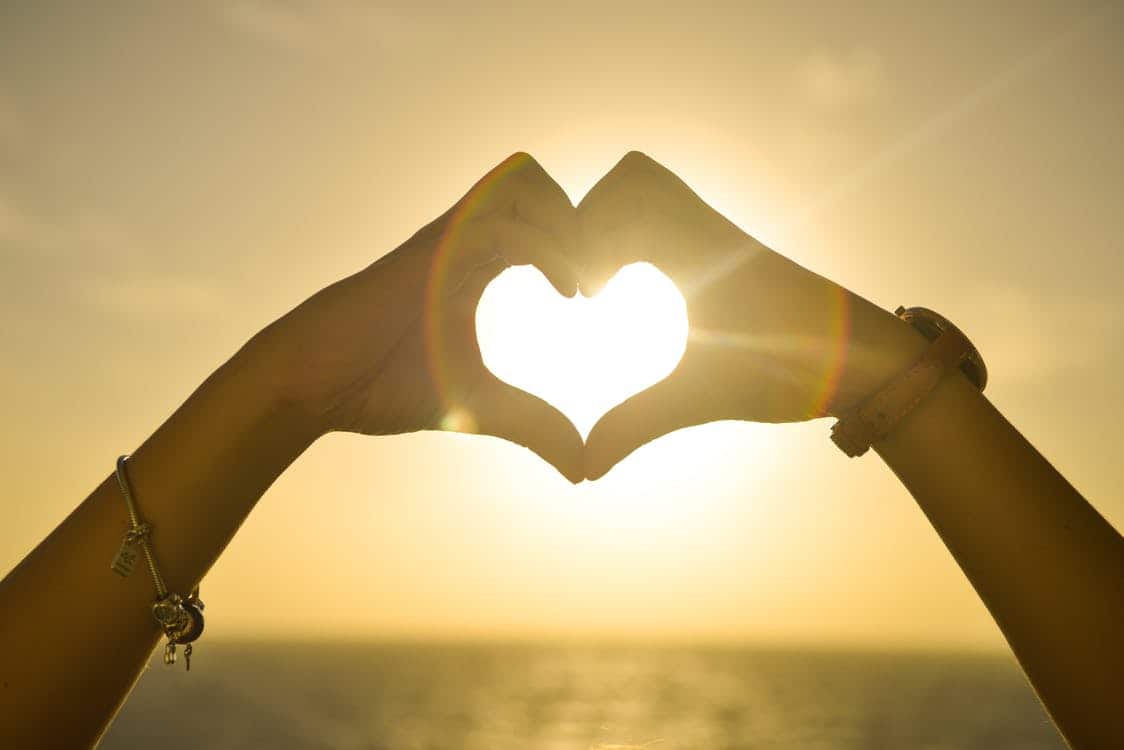 Hypoxi L250
This Hypoxi training machine is the same as the 120. However, the workout position is different and performed while lying on your back. It also employs the use of light exercises while it applies a vacuum to your body or compression to the affected areas:
Hips
Bottom
Thighs
Lower stomach
Scroll below for one of the best products we've seen over the last year.
Vacunaut
The Vacant Machine – Vacunaut
This training device comprises a network of 122 integrated pressure chambers that work on your stomach and waist. This training device is connected to the treadmill and works while you walk for 30 minutes. For better results, it also has to be coupled with the diet prescribed in the Hypoxi method, the Vacunaut targets:
Hypoxidermology
This device is a suit worn on your body, containing a network of 400 pressure chambers that work on your stomach, hips, and thighs, stimulating blood flow in a massage-like manner. The HDC device is usually used before any of the other training devices for about 20 minutes. This device works in the following areas:
Reduction of cellulite
Purification of your skin
Fix uneven skin tones
Hypoxi Studios
Studios are spread all over the world and have expanded using franchises. These franchises are found in the United Kingdom, France, China, Australia, United States of America. Starting a franchise is very easy and well suited for business owners who want to expand their revenues through the fitness industry.
Studies On Hypoxi
In 2010 a study was conducted in Hamburg, where 36 women were selected. Group A used the Hypoxi 120 machine for 30 minutes, and group B performed standard stationary bike training for 30 minutes. This study is mentioned on the Hypoxi website, but no link to where the study was published is included.
Another group of 36 men was selected. Group A tested using the Hypoxi Vacant machine for 30 minutes, and group B worked out on a treadmill for 30 minutes.
The findings found significant reductions in weight and waistline for those men and women who took part in the Hypoxi treatment. More facts and figures on these findings follow this link.
According to the National Institute of Biomedical Imaging and Bioengineering, in another study that used an MRI machine conducted in Landeskrankenanstalten Salzburg. Over two weeks, subjects undertook training programs using the Hypoxi machines. The MRIs were used to demonstrate the fat reduction resulting from the training regimes.
Training Diet
A Training Diet
The treatment at the studios is not all about working out. The trainers also advise on diet plans to use simultaneously with the workouts on the training machines. These diet plans assist with weight loss and also change your dietary habits. Diet plans come with the purchase of fitness plans.
The Hypoxi diet plan emphasizes that no food is consumed two hours after working out to maximize the body's metabolism. It also emphasizes not eating any carbs 2-4 hours after workouts as it negates the whole process of exercising, as the metabolism will only work on the food instead of the fat. It is critical to avoid high carb foods found in bread, pasta, potatoes, and other foods.
The diet plan requires that you eat a Hypoxi friendly meal 1-2 hours before the workout. This meal must be in line with the recommended diet plan.
The diet plan customizes all essential daily meals, including breakfast, lunch, and dinner, and incorporates small meals that can be eaten throughout the day. The diet plan also emphasizes the importance of keeping the body hydrated.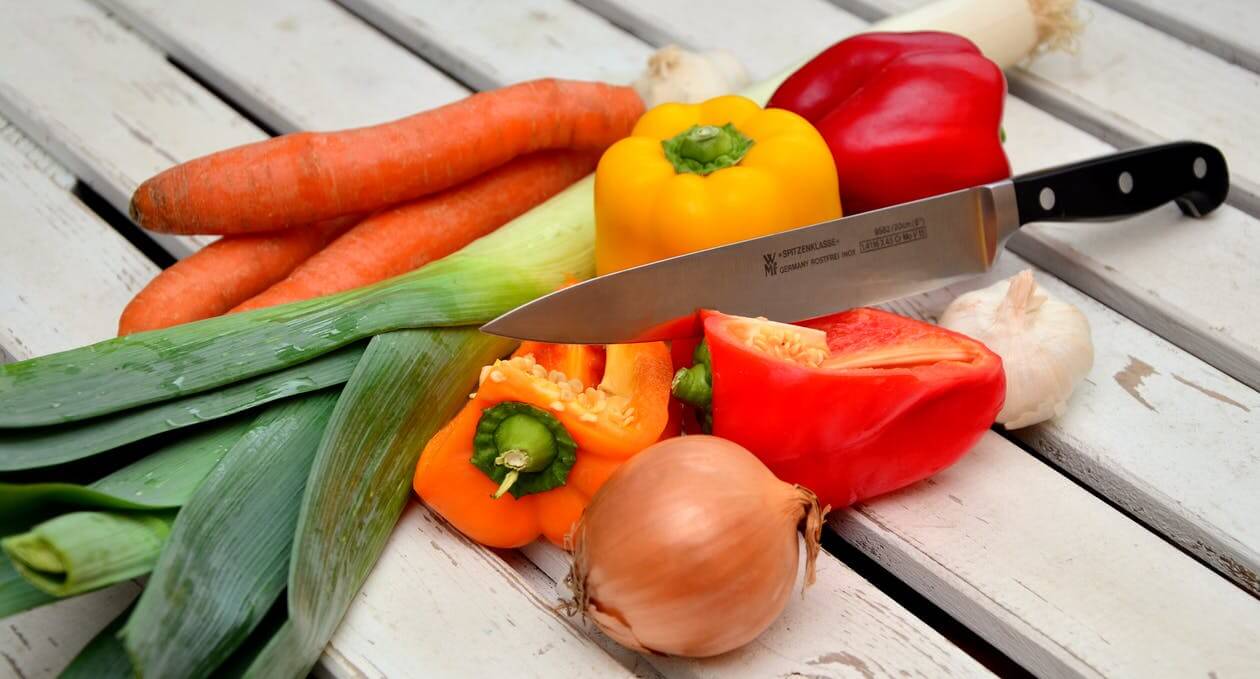 Restoring Your Shape
Using the suction from the vacuum and compression in targeted areas, fat and cellulite are eliminated, leaving your body contoured and shaped. The combined effort of the lightweight workouts and the diet will reshape your body through Hypoxi body shaping.
Cost
The Cost of Hypoxi
Hypoxi Fine Tune basic package costs $174, and the *combo package costs $324  and is a very affordable option for a starting plan.
Hypoxi Results basic package costs $159, and the *combo costs $279 for the training regime. This package runs for two months.
Hypoxi Transform basic package costs $150, and the *combo costs $258; this Hypoxi training runs for three months.
Hypoxi Lifestyle basic package costs $135, and the *combo costs $228 over six months.
Alternatively, two sessions per week on the maintenance option, a total of 52 sessions, costs $90 for the basic package, and the *combo costs $152 per week.
For the pay-as-you-go option, the basic package costs $69, and the *combo costs $138.
*All Combo packages include the dermatology package, which significantly improves skin tone and texture and reduces cellulite.  Combo packages also come with the Hypoxi body shaping sessions.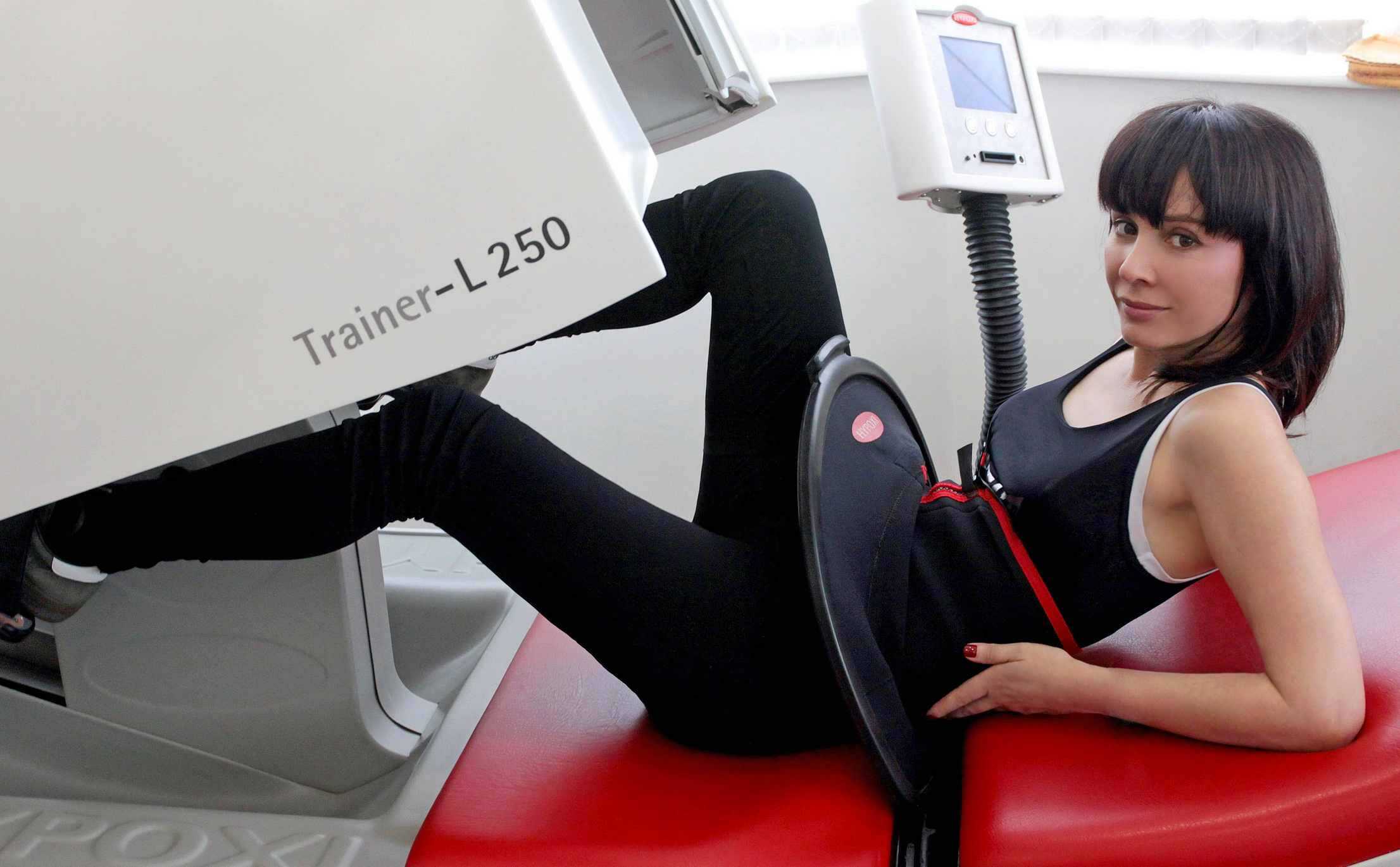 Side Effects
Possible Hypoxi Side Effects
Some people have experienced feeling a bit wobbly after sessions, but it usually just goes away instantly.
Claustrophobic people may feel trapped in the machine due to the stable environment that requires the vacuum seal for the training program.
Apart from these few side effects, there have not been any significant issues resulting from Hypoxi training machines.
Is Hypoxi Worth It?
The Hypoxi treatment reviews indeed show that the treatment is worth it. The 30-minute workout is very flexible, and you can relax, watch videos, surf the internet, or read a book all at your luxury while exercising in these light workouts.
The Hypoxi trainers are professionals who help you through the training programs. The relaxing environment in which the training takes place is well lit and soothing.
The workouts are beneficial; they don't leave your body fatigued or suffering from pain. They are targeted workouts that feel like a subtle massage, and they help burn fat.  After a few weeks, results show gradual weight loss and reduction of cellulite.
Many people struggle with weight loss, but Hypoxi training is worth it because it targets areas of fat and cellulite. Targeted exercise help achieve results in far lesser time than usual workouts.
Another benefit of this training regime is the restoration of your confidence over repeated weeks of workouts. The more often you work out, the more confident you feel.  Perhaps you are preparing for your wedding or trying to fit into one of your favorite dresses for a date; the Hypoxi treatment is undoubtedly worth it all the way.
The treatment is less physical and doesn't involve any heavy lifting or steroids or any performance-enhancing drugs. It utilizes the body's natural ability to burn fat through the stimulating process from vacuuming and compression from the Hypoxi training machine.
The dietary needs of the training regime are a much-needed paradigm shift for most. The change in diet is good for you and requires ongoing maintenance because the key to maintaining a weight loss is keeping a steady diet.
Hypoxi treatment leads to more of a lifestyle change because of the incorporation of exercise and diet that comes with the treatment. After several weeks of the program, the results are apparent as long as the diet is followed by discipline. To maintain weight loss, one must adhere to the dietary requirements for the results to be significant.
For people who have trouble with targeted weight loss or have sustained injuries and unable to work out, Hypoxi body contouring can help achieve weight loss. It also encourages a lifestyle change regarding health and diet.
If you have been trying other fitness and weight loss regimes, Hypoxi training machines are worth trying for natural weight loss. This program is designed in such a way that it handles those areas that typically don't get much attention in physical workouts.
What Users Are Saying
What Users Are Saying
"I have been attending hypoxi castle hill for 4 months and will be continuing my relationship with this studio and hypoxi over my long journey to health and wellness. To date I have lost 14.9kgs and 61 cms from my body and this is only the beginning. The warmth, professionalism, studio appearance and Fiona and her staff are the very reason I have achieved these fantastic results. Fiona and Nicole are professional and passionate about your journey to health and wellness and it shows in how they help you get the most from the hypoxi sessions. It is quite simply one of the BEST fitness and wellness locations I've ever been to and Fiona and Nicole two of the most inspirational health and wellness devotees I've met. You can't get better than hypoxi castle hill and that is why I will continue to go back!!!"
"Hypoxi is a joke – I went to the hypoxi castle hill for a trial. FIRSTLY, bad experience to be served by a young girl by the name [Name Removed]. the way she ran thru the program was very unpolished. the franchise of this branch definitely has to train her up to improve her presentation. SECONDLY, I also found out from her that 1 session means it is either the body suit or the cycling machine. in the website, it DOESN'T state that ONE session has to be either the body suit or the cycling machine. as customers we all assume that ONE session means both the body suit and the cycling machine as advertised. on top of the above shocking findings that I found from [Name Removed], u have to eat 2 hours BEFORE the session. and AFTER the session, she mentioned NO eating & coffee for TWO hours. didn't they know that black plain coffee has no calories? after the two hours, the NEXT two hours is carbs FREE. so in total FOUR hours u have to be on strict diet. so isn't this like our normal diet?

Now the pricing – there is a $590 for 12 sessions and u have to do 3 sessions a week so it runs 4 weeks. Then there are membership types – 1/ $129 per week for either the cycling machine or the body suit 2/ $179 per week for both the cycling machine and the body suit. AND they tell u to go on a TWO hours no food and another TWO MORE hours on carbs free after the session. so isn't this sounds like the same as our own diet program without having to pay a hefty $129 or $179 a week membership for 3 sessions which last 30 to 50 mins depending on which membership level u sign up for? This is an honest opinion after my trial. It may sound brutal but it is the truth. I believe the others should hear my views on hypoxi. I suggest everyone to do more research on this type of program which requires high membership payment per week before signing up. I hope my review is not removed. it is an educational feedback to others for them to learn what hypoxi is. It is definitely a joke to any fitness program. If u want to lose weight and size, sign up to a gym for RPM sessions which doesn't require $129 or $179 per week. or join a group training on running or jogging or even some body workout which doesn't cost high membership per week. Also having a strict diet in your lifestyle is 70% more effective then just do only workout to lose weight and size."
"I completed one trial session which I very much regret. The session was great but since attending, the staff have been phoning me constantly to purchase a membership. I explained I was away and would purchase membership on my return but the phone calls didn't stop. The hard-sell approach makes me question the validity of the product and deterred me from every joining Hypoxi – irrespective of the possible results."
Bottom Line
The Bottom Line – Does Hypoxi Work?
So, are you booking your first session with Hypoxi? Well, we like that the company has been operating for years and that the exercises are low-impact, but we're concerned about this one because the "research" available on the official website doesn't exactly connect this fitness plan to weight loss. We're also a bit skeptical because it claims to target specific areas which aren't supported by science. Also, we raise the red flag when customers start talking about not seeing results and sessions they can't afford.
Do you want to lose those extra pounds, without breaking the bank? If so, we suggest going with an weight-loss app that promotes weight loss by providing unique methods centered on your personal journey.
Among the best products we've seen this year is one called Noom. This program works with human coaching and customized meal plans to create a plan that works for you leading you to weight loss and weight maintenance so you don't gain it back.
Also, the company that makes Noom is offering a free trial offer – an impressive show of confidence in their program.
Learn More About Noom »