18 Shake Review

- 10 Things You Need to Know
18 Shake is a meal replacement shake that promises to "naturally help reduce hunger and lose weight fast." 18 Shake claims to be a "luxury meal replacement" — what exactly does that mean?
It says it contains no artificial sweeteners or other unhealthy ingredients, but many competitors tick those boxes too. What is so luxurious about whey protein, we wondered?
Our research team examined 18 Shake's "luxury" claims to see if 18 Shake is superior to its competition. The team also had concerns about some negative reviews on 18 Shake, so we have summarized everything you need to know about this product.
18 Shake can be purchased through their Official Site.
18 Shake Video Review
Overview
What is 18 Shake?
Let's start by looking at what this product is and it promises to do. 18 Shake is a meal replacement that contains:
Whey Protein Concentrate
Whey Protein Isolate
Fibersol-2
Vitamins
Minerals
18Shake claims to be an all-natural luxury meal replacement shake with "no added artificial sweeteners, soy, gluten, or unhealthy ingredients that many other meal replacements have."
It sounds like a great promise – but we've seen it before. 18 Shake claims that users will experience appetite suppression and natural weight loss using a "superior dual-protein formula and potent fiber."
Customer complaints of ineffectiveness already have us on edge here, so we have to dig a little bit deeper.
Obesity Facts – "Research found that using standardized meal replacement therapy over three years showed significant improvements in body and fat mass.
Journal of Obesity – "Meal replacement plans are effective tools for weight loss and improvement of various clinical characteristics but not sustainable due to the severe energy restriction."
Obesity Reviews – "Programmes incorporating meal replacements led to greater weight loss at one year than comparator weight loss programs and should be considered as a valid option for management of overweight and obesity."
What is the 18 Shake Diet?
The 18 Shake Diet is a weight-loss plan that centers around replacing one or two of your daily meals with their nutritional shakes. The eBook gives you a dietary plan to follow while you're using the shakes.
Though the official company says you do not have to exercise while you're using it, they say many of their customers choose to do so to enhance their results.
We haven't yet seen a meal replacement shake that delivers weight-loss results on its own, so we think dieting and exercising should be encouraged here.
How to Contact 18 Shake Customer Service
If you attempt to contact 18 Shake customer service on the official website, you have the option to call, email, or write.
Phone: 800-614-1820
Email: 18nutrition@gmail.com
Write: 600 W 9th St, Ste 611, Los Angeles, CA 90015
18 Shake Competitors
Ingredients
18 Shake Ingredients
The makers of 18 Shake share the label on the official website, which we like. But we still feel the need to investigate the ingredients a bit further. We want to see what science has to say about the effectiveness of this formula.
Whey Protein Concentrate
Whey Protein Isolate
Fibersol-2
18 Shake Nutrition
The 18 Shake nutrition facts show that it contains only 90 calories per serving, with 1.5 grams of fat, 15 grams of protein, and 5 grams of dietary fiber, with only one gram of sugar. It also contains vitamins A, C, D, E, K, and B complex vitamins. 18 Shake also has:
Calcium
Phosphorus
Iodine
Sodium
Chromium
Copper
Potassium
It's also claimed to be gluten-free, naturally sweetened, and soy free, without artificial flavors.
Whey protein isolate
Whey protein isolate is made by separating components from milk. Supposedly, whey protein is used to improve athletic performance.
The Journal of Strength and Conditioning Research shows that whey protein, when used in conjunction with a reduced-calorie diet and exercise program, can help protect lean body mass. Essentially, it helps keep muscle in place while you're losing fat.
Whey protein concentrate
Research published in the journal Nutrients found that consuming whey protein 30 minutes before bed, as a nighttime snack, increased resting metabolic rate the following morning.
Fibersol-2
A study from Nutrition Research shows that just 10 g of fiber with every meal can help with satiety. "This study demonstrated that 10 g Fibersol-2 with a meal stimulated production of satiety hormones and enhanced satiety."
We noticed the official website mentioned an 18 Shake new formula, but the current label shows the same ingredients we've always known to be included in the supplement. So, if there's something new, we can't find it.
Scroll below for one of the best products we've seen over the last year.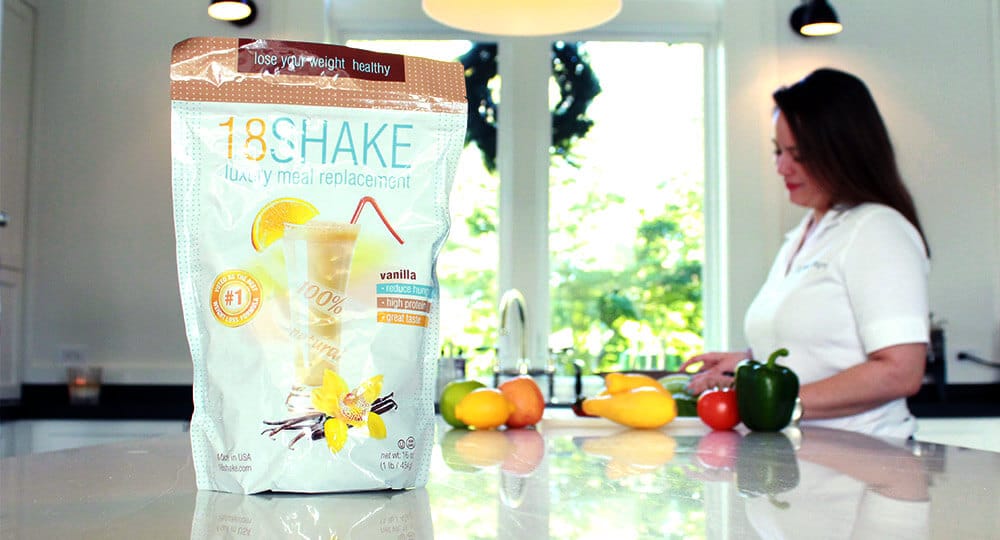 Benefits
18 Shake Benefits
18 Shake weight-loss results will vary from person to person, and according to our research, some people seem not to be losing the weight they had hoped.
If you don't do anything else but replace one to two meals a day with the shake, you won't see the weight-loss you would if you dieted and exercised with the product.
It's essential to make sure you're still getting enough calories for your body because if not, you can slow your metabolism down, which will lead to weight gain despite not eating as much as you're used to.
Current Nutrition and Food Science linked the use of meal replacement shake with weight loss. Meal replacement plans for weight management suggests that these types of interventions can safely and effectively produce significant sustainable weight loss. However, "the evidence for clinical efficacy is not strong enough to make strong recommendations concerning a specific dose and the duration of supplementation."
Product Line
18 Shake Products
18 Shake has four products, plus an eBook to help you in your weight-loss journey. You have the chocolate shake mix, the vanilla shake mix, and products called Sletrokor and Vitakor that the company claims will increase the effectiveness of the meal replacement shakes.
Sletrokor ingredients include:
Gymnema sylvestre
Aloe vera
Vitakor ingredients include:
Raspberry ketone
African mango
Fennel seed
Cascara sagrada
Ginger goldenseal
Pumpkin seed
Buckthorn root
Licorice root
Rhubarb
Citrus pectin
Acidophilus
Cape aloe
Bentonite clay
Aloe vera
Cayenne pepper
Senna
Oat Bran
Prune juice
Flaxseed oil
The ingredients bolded above have been or are currently used as a laxative or may have laxative effects.
Garcinia cambogia
Garcinia cambogia is a fruit that grows in Southeast Asia. According to a study published in The Journal of the American Medical Association, "Garcinia cambogia failed to produce significant weight loss and fat mass loss beyond that observed with placebo."
Aloe vera
The gel from the aloe plant is often used as a topical treatment for sunburn, claims a study by the British Journal of General Practice. It's thought to have some health benefits from oral use as well.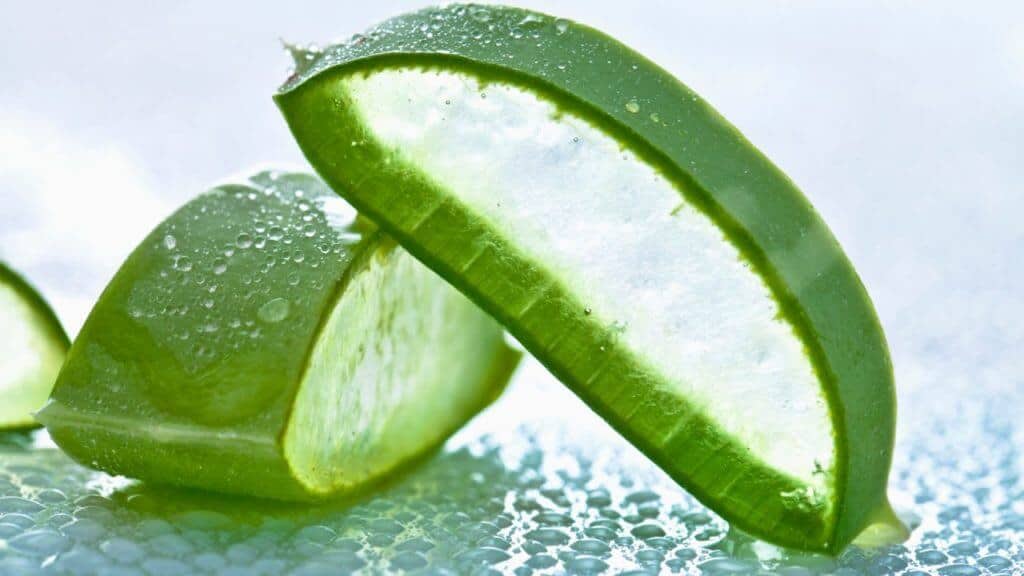 18 Shake Flavors
Currently, there are only two flavors to choose from:
Chocolate
Vanilla
Cookies & Cream
Strawberry
We are not sure if they are planning on adding additional flavors in the future, but because they don't use artificial flavors, additives, or preservatives, it doesn't seem likely. However, they do provide healthy recipes you can use to change the flavor of your shakes while still using the base flavors.
Update 2020: As of September 2020, the flavors listed on the official website are vanilla and chocolate. Strawberry and cookies & cream are no longer listed.
18 Shake Recipes
You can find several 18 shake recipes on the official website. These provide a way to make the shakes more exciting, so you don't get bored with the same flavors.
Recipes include:
Apple pie shake
Super green smoothie
Blueberry bluster shake
Chocolate strawberry blast
Chocolate coffee protein shake
Creamy peanut butter shake
Many of the recipes make two cups worth of shake and can be prepared in 10 minutes or less, using ingredients like ice, milk, applesauce, bananas, and natural sweetener.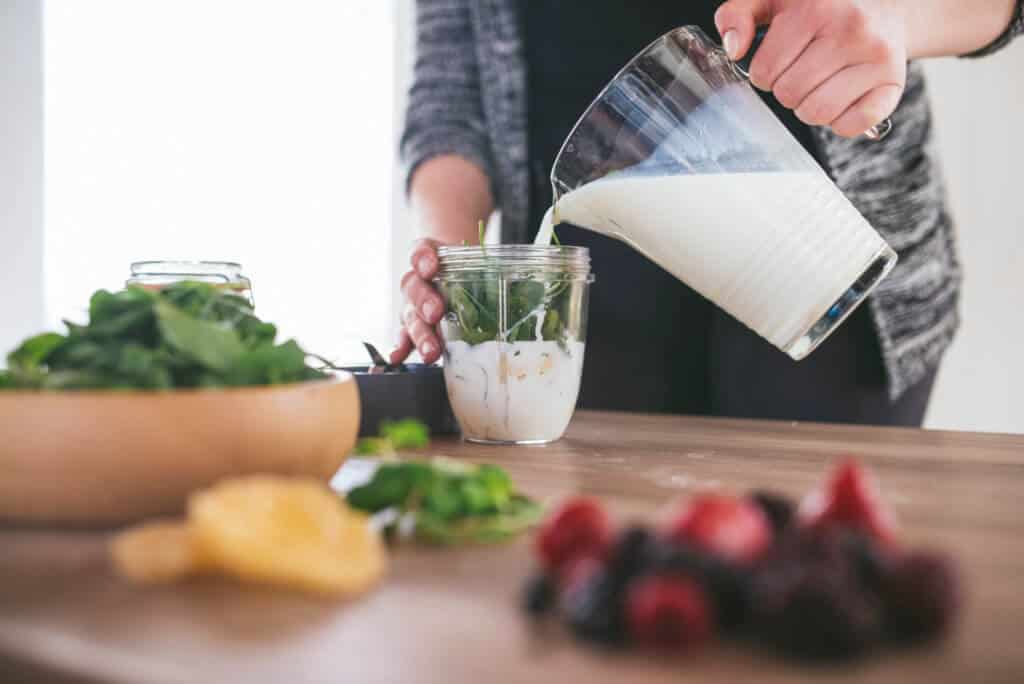 Cost
How Much Does 18 Shake Cost?
When visiting the official 18 Shake website, you'll notice three prices.
** As of January 2020, only one price for 18 Shake was available. We've bolded that price. **
One bag of 18 Shake – $159.97 (on sale for $47.99)
Two bags of 18 Shake (free bag of 18 Shake and the 18 Shake eBook) – $179.98 ($59.99 per bag)
Three bags of 18 Shake (two free bags of 18 Shake and the 18 Shake eBook) – $239.95 ($47.99 per bag)
Does 18 Shake Offer a Money-Back Guarantee?
Yes, there is a 30-day money-back guarantee. If you are unhappy with the product, you can receive a refund within 30 days of delivery. You must contact the company to arrange a return and only return one used or opened product. Any remaining items in the order must be sealed and unused.
To get a refund, you need to give the company your name, order ID, and delivery address. Your order will be refunded after a 20% restocking fee, and you can reach the company by phone at 1-800-614-1820, or by email at 18nutrition@gmail.com.
18 Shake – Where to Buy
You can pick up 18 Shake from the official website without enrolling in an auto-ship program, or you can shop Amazon. The only listing we found on Amazon, however, was for three bags retailing at $180, which is significantly more per bag than the $48 retail on the website.
Side Effects
18 Shake Side Effects
There's no mention of 18 Shake side effects, but there's a chance some may notice side effects from 18 Shake ingredients, including:
Nausea
Upset stomach
Gas
Bloating
Indigestion
18 Shake Vs.
If you search around for meal replacement shakes, you'll find that there's no shortage of alternatives out there. We want to take a minute to look at some of the other options out there and a side-by-side comparison to some popular competitors.
18 Shake vs. Shakeology
Both of these shakes are among the most popular meal replacement options available on the market today. One serving of Shakeology has 140 calories, so 18 Shake wins in that category.
Shakeology only has one gram of fat to the 1.5 in 18 Shake.
18 Shake wins in the sugar content since Shakeology has 10 grams per serving.
Shakeology has 17 grams of protein, but their protein comes from pea protein, a vegan source. Both shakes use whey protein. But Shakeology wins for the variety of protein they offer.
18 Shake beats Shakeology in terms of fiber content, with 15 grams per serving, compared to Shakeology's four grams. That's among the highest content of any protein shake on the market.
18 Shake vs. GNC Lean Shake
When you compare 18 Shake to GNC Lean Shake, you'll find that the serving size for GNC Lean is nearly 1.5 times bigger. It contains twice as many calories, four times the sugar, only 9 grams of protein, and only 8 grams of fiber.
GNC Lean shake is vegan, but both are GMO and gluten-free. GNC has a broader range of flavors and costs less than 18 Shake, so we'll have to lean towards GNC here…
18 Shake vs. IdealShape
IdealShape comes in 15 flavors and is more affordable. Flavors include Chocolate coconut, chocolate, vanilla, strawberry, banana cream pie, chocolate peanut butter, cookies n cream, vanilla chai, mint chocolate, eggnog, mocha, salted caramel, chocolate cream pie, superfood blend dark chocolate stevia-sweetened, orange cream, cinnamon bun, key lime, and vanilla superfood blend stevia-sweetened.
It uses a different hunger blocker. Where 18 Shake uses Fibersol, IdealShake uses Slendesta – but 18 Shake contains more protein, less sugar, and fewer calories. Slendesta is a potato protein extract.
18 Shake vs. Herbalife
Herbalife has a bit smaller portion size, at 25g compared to the 27.27g in 18 Shake. It contains less protein – only nine grams. It also contains less fiber, at only 9 grams, but this is a hefty fiber dose compared to many other competing shakes.
One container of Herbalife contains 30 servings. Flavors include banana caramel, French vanilla, dulce de leche, orange cream, vanilla with non-GMO ingredients, mint chocolate, Dutch chocolate, wild berry, cookies n' cream, pina colada, cafe latte, and kosher vanilla. Herbalife is priced at around $40/container.
Not only is Herbalife more affordable, but it offers a ton of flavors on top of it, making this our choice out of the two.
18 Shake vs. Isagenix
Isagenix has a bigger variety of flavor options, like Dutch chocolate, french vanilla, strawberry cream, rich chocolate (dairy-free), vanilla chai (dairy-free), natural creamy vanilla (kosher), PRO Natural Chocolate, PRO Natural Vanilla, PRO French Vanilla, PRO Strawberry Cream, and Pumpkin Spice. Pumpkin Spice is a seasonal flavor, with other seasonal flavors released accordingly.
Isagenix has several types of shakes. They have one that uses whey protein like the 18 Shake, but they also have a dairy-free range that uses plant-based proteins. The dairy-free shakes are also soy and gluten-free.
Isagenix's portion sizes are much larger – 18 shake is 27.27 grams, where Isagenix's options are 61g and 69g. With that bigger portion size comes more calories, but if we cut them down to the same size roughly, Isagenix still has more sugar, more fat, and less fiber.
The protein content is about the same. If you use the IsaLean version, you'll get about 12 grams of protein. The other product line is geared toward those who want to gain muscle/weight, so you get a bit more protein at 18 grams.
18 Shake vs. 310 Shake
310 Shake is $68.00 a bag, and it contains 28 servings. It is also free of soy, sugar, and gluten, contains 15g of high-quality plant-based proteins, and is naturally sweetened. It only contains five grams of fiber.
Like most other alternatives to 18 Shake, 310 Shake has a broader selection of flavors to choose from, including:
Vanilla
Chocolate
Vanilla Chai
Strawberry
Salted Caramel
Mocha
Toasted Coconut
The proteins come from peas, brown rice, and hemp. 310 also contains probiotics. It has one gram of fiber to 18 Shake's 1.5 – It's obvious who the winner is here.
What Users Are Saying
What Users Are Saying
"Extremely expensive, confirmed. Tastes terrible, like mixing water with a bag of chalk, confirmed. And results, (taste and flavor would not matter if the results were good) not measurable by any standards. I have since met with a dietician to discuss this product's benefits and was advised that the advertising on the packaging is misleading."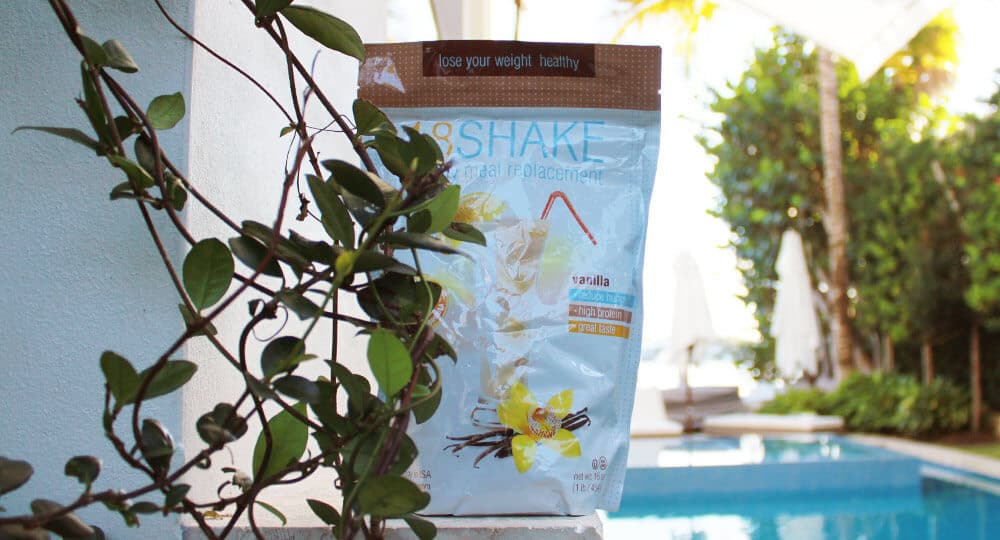 Bottom Line
The Bottom Line on 18 Shake
Will this shake take you to the next level, delivering weight loss, appetite suppression, energy, and increased performance? We highly doubt that it will provide significant benefits unless you're dieting and exercising along with taking it.
We liked some of the research behind the ingredients. But there were too many negatives for us to support this supplement honestly.
18 Shake Cons:
Too expensive
Customer comments on lack of results
No research on the formula
Long-lasting weight loss requires changes to lifestyle and habits, but sticking with these changes can be difficult. That's why we think technology can play a big part in helping you stay on track to lose more and keep it off.
Among the best weight-loss apps we've found this year is Noom. Noom is different. It was created by doctors, offering a unique look at weight loss that's been clinically proven to help users lose more weight and keep it off.
Plus, Dietspotlight readers can access a free trial offer of Noom to see what real weight-loss support looks like.
Learn More About Noom »