Updated: 01/16/2018
- Site operated by Burn HD
There's a lot of talk surrounding 18 Shake, unfortunately, not all of it is positive. Our team got into the ingredients and side effects of this meal replacement. We broke down the different components in an attempt to figure out why so many customers are complaining about ineffectiveness. We then turned our attention to the scientific research and found that nothing exists on this formula. The makers claim this is a "luxury meal replacement" shake, but right now we're just hoping this isn't another cash grab.
18 Shake Readers:
Click here
to find out why we're giving away samples of our product, Burn HD.
What is 18 Shake?
Let's start by looking at what this product is, and it promises to do. 18 Shake is a meal replacement that contains:
Whey Protein Concentrate
Whey Protein Isolate
Fibersol-2
Vitamins
Minerals
18Shake is claimed to be an all-natural luxury meal replacement shake with "no added artificial sweeteners, soy, gluten, or unhealthy ingredients that many other meal replacements have."
This sounds like a great promise – but we've seen it before. 18 Shake claims that users will experience appetite suppression and natural weight loss using a "superior dual-protein formula and potent fiber."
Customer complaints of ineffectiveness already have us on edge here, so we have to dig a little bit deeper.
Products Similar to 18 Shake
What is the 18 Shake Diet?
The 18 Shake Diet is a weight-loss plan that centers around replacing one or two of your daily meals with their nutritional shakes. The eBook gives you a dietary plan to follow while you're using the shakes.
Though the official company says you do not have to exercise while you're using it, they say many of their customers choose to do so to enhance their results.
We haven't yet seen a meal replacement shake that delivers weight-loss results on its own, so we think dieting and exercising should be encouraged here.
Scroll below for one of the best products we've seen over the last year.
18 Shake Ingredients
The makers of 18 Shake share the label on the official website, which we like. But we still feel the need to investigate the ingredients a bit further. We want to see what science has to say about the effectiveness of this formula.
The 18 shake nutrition facts show that it contains only 90 calories per serving, with 1.5 grams of fat, 15 grams of protein, and 15 grams of dietary fiber, with only one gram of sugar. It also contains vitamins A, C, D, E, K, and the B complex vitamins. 18 Shake also has
It's also claimed to be gluten free, naturally sweetened, and soy free, without artificial flavors.

Whey protein isolate
This ingredient is a dietary supplement made by separating components from milk. Whey protein isolate is made by "filtering whey protein through a microfilter to remove the lactose and ash in the product." [1]
Whey protein is used to improve athletic performance.
Current Opinion in Clinical Nutrition and Metabolic Care wrote that "Whey proteins are a rich source of these essential amino acids and rapidly elevate plasma amino acids, thus providing the foundations for preservation of muscle mass. Several studies involving supplementation with whey protein have been shown to be effective in augmenting the effects of resistance exercise, particularly when supplementation occurs in the hours surrounding the exercise training," going on to point out the importance of dieting and exercising when taking a whey protein supplement. [2]
Whey protein concentrate
This ingredient is the cheapest and most common of the proteins – which are byproducts of cheese. [3]
Whey protein is being studied for it's beneficial properties in the treatment for type-2 diabetes. World Journal of Diabetes wrote, "These properties of whey protein suggest its potential in the management of type 2 diabetes. However, the optimal dose and timing of whey protein ingestion are yet to be defined, and studies are required to examine the long-term benefits of whey consumption for overall glycaemic control." [4]
Current Opinion in Clinical Nutrition and Metabolic Care, again, wrote that "whey protein may affect glucose metabolism and muscle protein synthesis. However, the evidence for a clinical efficacy is not strong enough to make final recommendations with respect to a specific dose and the duration of supplementation." [5]
Fibersol-2
A study from Nutrition Research shows that just 10 g of fiber with every meal can significantly improve weight-loss. "This study demonstrated that 10 g Fibersol-2 with a meal stimulated production of satiety hormones and enhanced satiety." [6]
18 Shake Products
18 Shake has three products, plus an eBook to help you in your weight-loss journey. You have the chocolate shake mix, the vanilla shake mix, and a product called Sletrokor that the company claims will increase the effectiveness of the meal replacement shakes.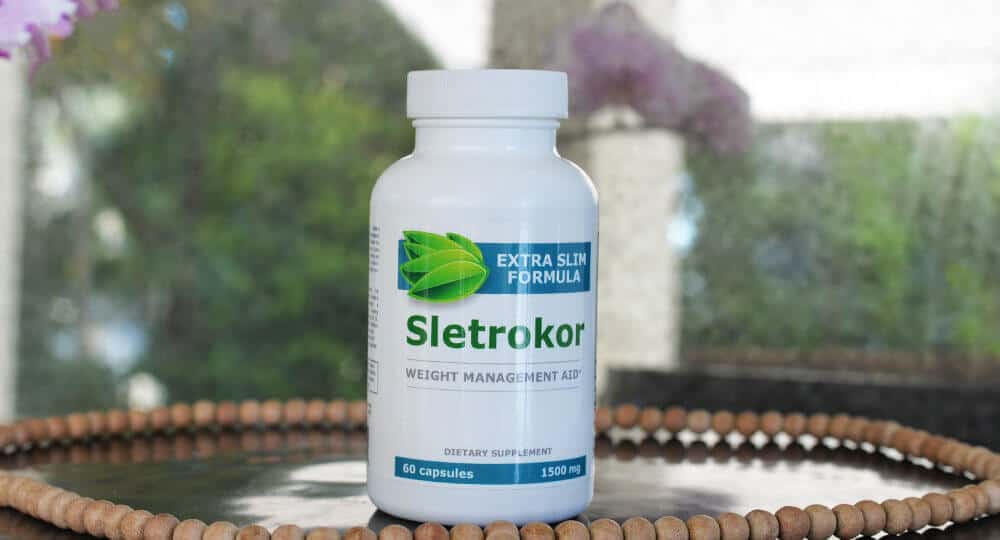 Sletrokor ingredients include:
Garcinia cambogia
Gymnema sylvestre
Aloe vera
Garcinia cambogia
Garcinia cambogia is fruit that grows in Southeast Asia. According to a study published in The Journal of the American Medical Association, "Garcinia cambogia failed to produce significant weight loss and fat mass loss beyond that observed with placebo." [7]
Gymnema sylvestre
This natural plant helps reduce blood sugar. In a study published in Journal of Ethnopharmacology, "During GS4 [an extract from the leaves of Gymnema sylvestre] supplementation, the patients showed a significant reduction in blood glucose, glycosylated haemoglobin and glycosylated plasma proteins, and conventional drug dosage could be decreased. Five of the 22 diabetic patients were able to discontinue their conventional drug and maintain their blood glucose homeostasis with GS4 alone. These data suggest that the beta cells may be regenerated/repaired in Type 2 diabetic patients on GS4 supplementation. This is supported by the appearance of raised insulin levels in the serum of patients after GS4 supplementation." [7]
Aloe vera
The gel from this plant is often used as a topical treatment for sunburn and other skin conditions. It's thought to have some health benefits from oral use as well.
A review of 10 studies, published in the British Journal of General Practice revealed that, "oral administration of aloe vera might be a useful adjunct for lowering blood glucose in diabetic patients as well as for reducing blood lipid levels in patients with hyperlipidaemia. Topical application of aloe vera is not an effective preventative for radiation-induced injuries. It might be effective for genital herpes and psoriasis. Whether it promotes wound healing is unclear. There are major caveats associated with these statements." [7]
18 Shake Flavors
Currently, there are only two flavors to choose from:
We are not sure if they are planning on adding additional flavors in the future, but because they don't use any artificial flavors, additives, or preservatives, it doesn't seem likely. However, they do provide healthy recipes you can use to change the flavor of your shakes while still using the base flavors.
18 Shake Recipes
You can find several 18 shake recipes on the official website. These are intended to make the shakes more exciting, so you don't get bored with the same two basic flavors.
Recipes include:
Apple pie shake
Super green smoothie
Blueberry bluster shake
Chocolate strawberry blast
Chocolate coffee protein shake
Creamy peanut butter shake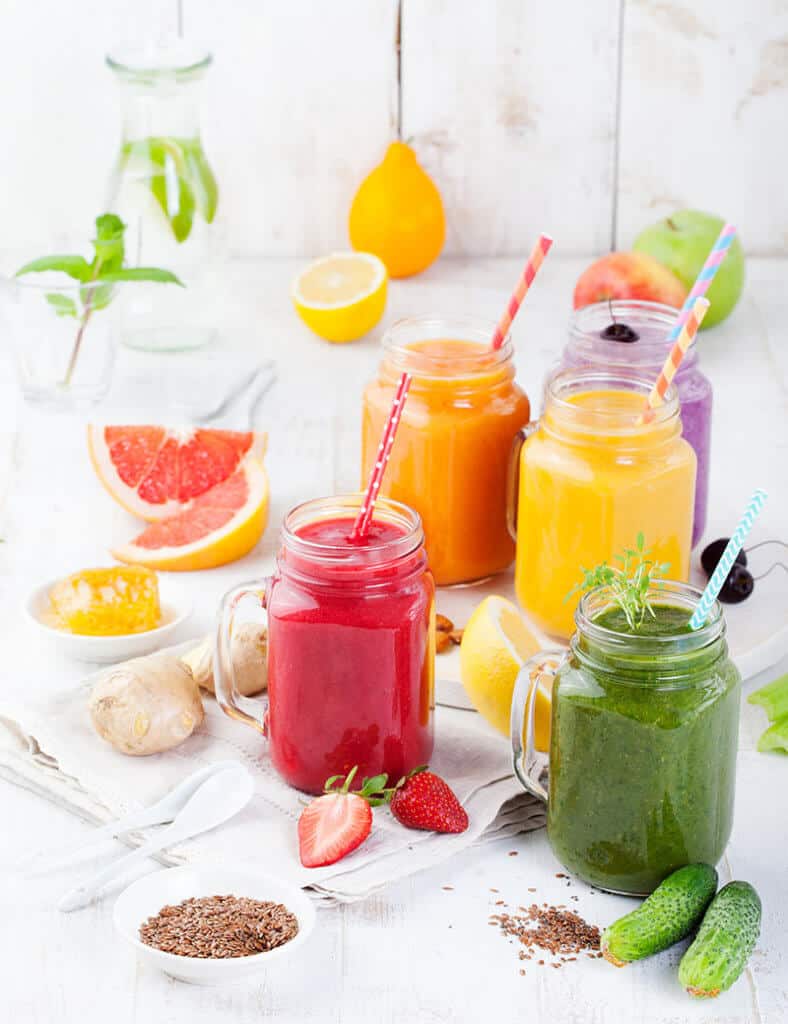 Many of the recipes make two cups worth of shake, and can be prepared in 10 minutes or less, using ingredients like ice, milk, applesauce, bananas, and natural sweetener.
How Much Does 18 Shake Cost?
We noticed some customers had an issue with the price of the shake – and we can't blame them. The regular 18 Shake price is $79.98 per bag. You can also get 18 Shake on Amazon, in three packs, for $169.99 or $56.66/each.
When you order from Amazon, you'll also get the free eBook, but regardless of all that, this is still a pretty high price.
Each bag contains only 16 servings, so you need two bags to make it through the month at one shake per day. At the regular price, that's $4.99 per serving, and at the Amazon price, that's $3.54 per serving.
That quickly adds up for people on a budget, costing anywhere from $106.20 to $149.70 a month. And that's before you add the produce, flax seeds, and other ingredients you need to follow the 18 Shake recipes.
Does 18 Shake Offer a Money-Back Guarantee?
Yes, there is a 30-day money back guarantee. If you are unhappy with the product, you can receive a refund within 30 days of delivery. You must contact the company to arrange a return and can only return one product that's been used or opened. Any remaining items in the order must be sealed and unused.
In order to get a refund, you need to give the company your name, order ID, and delivery address. Your order will be refunded after a 20% restocking fee and you can reach the company by phone at 1-800-614-1820, or by email at 18nutrition@gmail.com.
18 Shake Side Effects
We've noticed some complaints of unwanted side effects, including:
WebMD says that whey protein is "likely safe" but could cause: [8]
Bloating
Nausea
Cramps
Reduced appetite
Tiredness
Headache
What Does 18 Shake Taste Like?
One of the bigger questions surrounding such an expensive meal replacement shake.
18 shake meal replacements taste like other protein shakes, according to customer reviews. Some people love the taste of the plain shakes, while others need to utilize the recipes to stomach them.
The chocolate flavor seems to be favored over the vanilla option.
Does 18 Shake Work?
Some 18 Shake diet reviews say they have gotten great results with the program. Others say they didn't see any kind of weight-loss, and still have trouble with feeling hungry between meals.
It really depends on several factors, such as the nutritional balance of the diet you're using with the shakes, whether you're replacing one or two meals a day, whether you're exercising alongside the program, or using the recommended supplement, too.
18 Shake – Weight Loss Benefits
18 shake weight-loss results will vary from person to person, and according to our research, some people seem to be not be losing the weight they had hoped for.
If you don't do anything else but replace one to two meals a day with the shake, you won't see the weight-loss you would if you dieted and exercised with the product.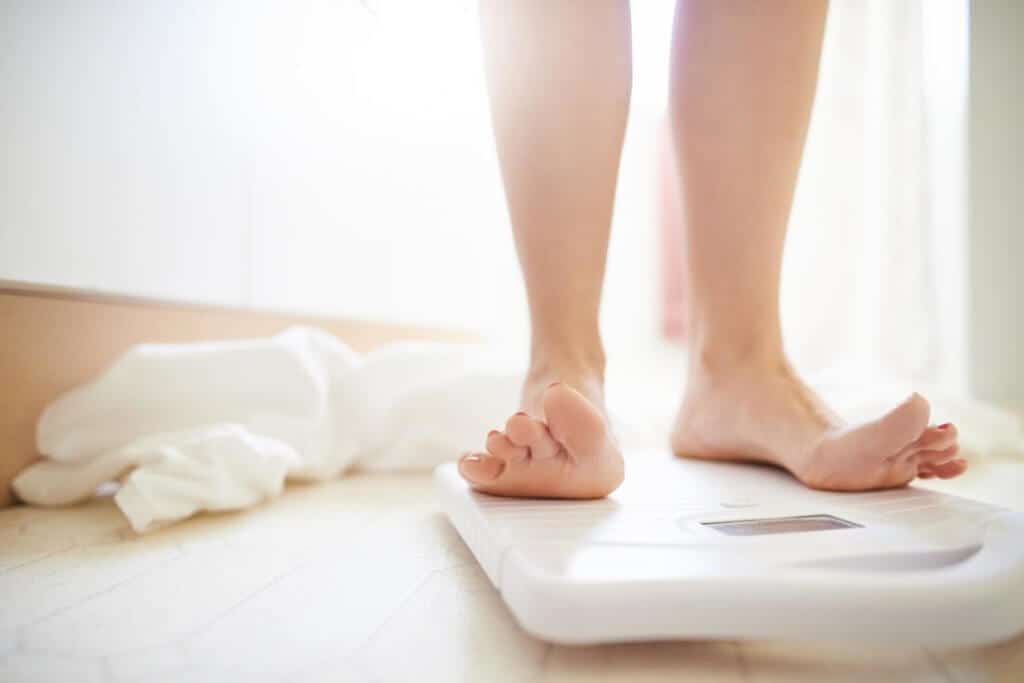 It's important to make sure you're still getting enough calories for your body, because if not, you can slow your metabolism down, which will lead to weight gain despite not eating as much as you're used to.
Current Nutrition and Food Science linked meal replacement shakes with weight loss, saying that "This first systematic evaluation of randomized controlled trials utilizing PMR plans for weight management suggests that these types of interventions can safely and effectively produce significant sustainable weight loss and improve weight-related risk factors of disease." [9]
It's important to note that this study was conducted on a meal replacement shake with a different formula than 18 Shake. The makers of 18 Shake don't provide any scientific research behind their formula whatsoever – so that bums us out a bit.
18 Shake Alternatives
If you search around for meal replacement shakes, you'll find that there's no shortage of alternatives out there. We want to take a minute to look at some of the other options out there, as well as a side-by-side comparison to some popular competitors.
18 Shake vs. Plexus
Plexus 96 whey protein shake contains 12 packets for $35.95, making it a much more affordable option. It also contains 15 grams of whey protein, but doesn't mention isolate.
Each serving is only 100 calories, and is also gluten free and 100% vegetarian. It contains 20 vitamins and minerals and only has one gram of fat – and no sugar. 18 Shake still wins on protein, since Plexus provides no dietary fiber, but the price alone is enough for us to suggest Plexus 96.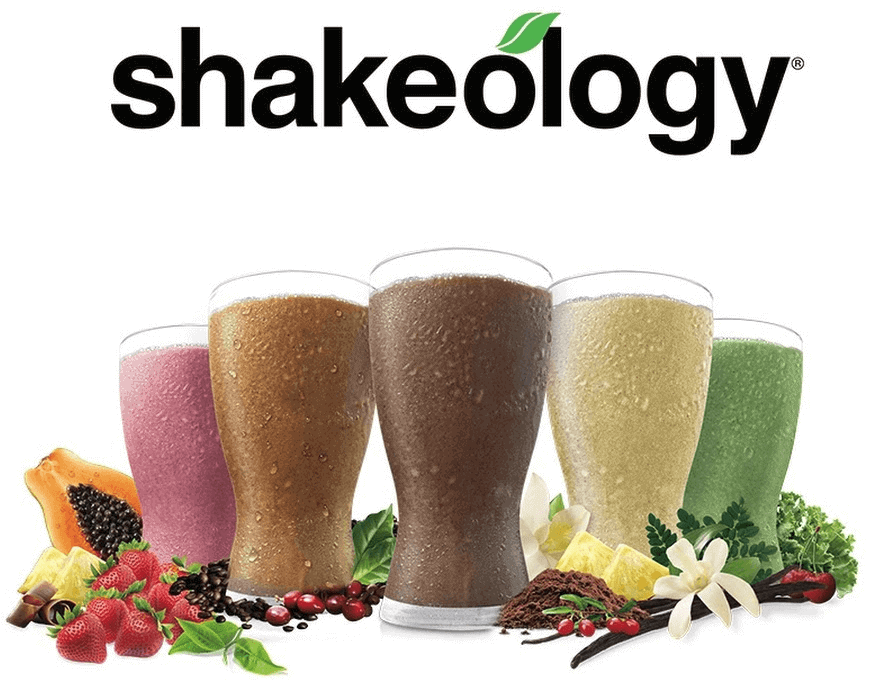 18 Shake vs. Shakeology
Both of these shakes are among the most popular meal replacement options available on the market today. One serving of Shakeology has 140 calories, so obviously 18 Shake wins in that category.
Shakeology only has one gram of fat to the 1.5 in 18 Shake.
18 Shake definitely wins in the sugar content, since Shakeology has 10 grams per serving.
Shakeology has 17 grams of protein, but their protein comes from pea protein, which is a vegan source. Both shakes use whey protein. But Shakeology wins for the variety of protein they offer.
18 Shake beats Shakeology in terms of fiber content, with 15 grams per serving, compared to Shakeology's four grams. That's among the highest content of any protein shake on the market.
18 Shake vs. GNC Lean Shake
When you compare 18 Shake to GNC Lean Shake, you'll find that the serving size for GNC Lean is nearly 1.5 bigger. But, it contains twice as many calories, four times the sugar, only 9 grams of protein, and only 8 grams of fiber.
GNC Lean shake is vegan, but both are GMO and gluten free. GNC has a wider range of flavors, and costs less than 18 Shake, so we'll have to lean towards GNC here…
18 Shake vs. IdealShape
IdealShape comes in 15 flavors and is more affordable. Flavors include: Chocolate coconut, chocolate, vanilla, strawberry, banana cream pie, chocolate peanut butter, cookies n cream, vanilla chai, mint chocolate, eggnog, mocha, salted caramel, chocolate cream pie, superfood blend dark chocolate stevia sweetened, orange cream, cinnamon bun, key lime, and vanilla superfood blend stevia sweetened.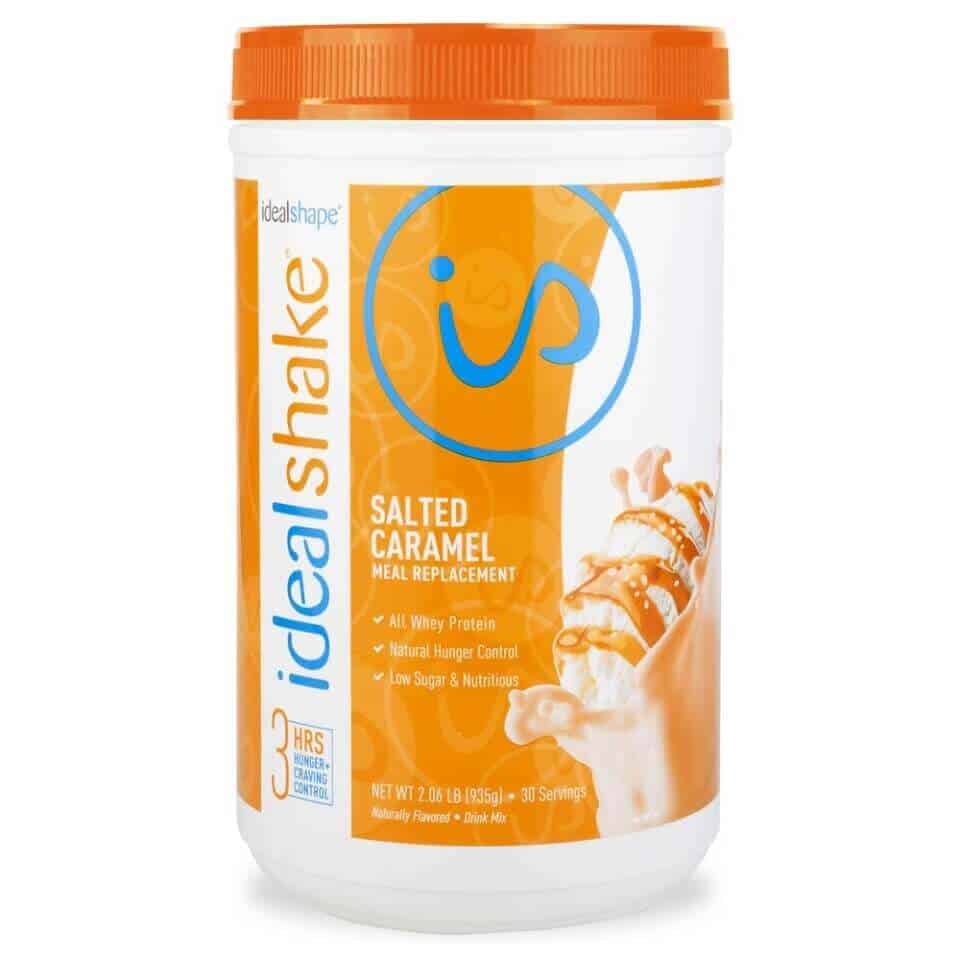 It uses a different hunger blocker. Where 18 Shake uses Fibersol, IdealShake uses Slendesta – but 18 Shake contains more protein, less sugar, and fewer calories. Slendesta is a potato protein extract.
18 Shake vs. Herbalife
Herbalife has a bit smaller portion size, at 25g compared to the 27.27g in 18 Shake. It contains less protein – only nine grams. It also contains less fiber, at only 9 grams, but this is a hefty fiber dose compared to many other competing shakes.
One container of Herbalife contains 30 servings. Flavors include: banana caramel, French vanilla, dulce de leche, orange cream, vanilla with non-GMO ingredients, mint chocolate, dutch chocolate, wild berry, cookies n' cream, pina colada, cafe latte, and kosher vanilla. Herbalife is priced at around $40/container.
Not only is Herbalife more affordable, but offers a ton of flavors on top of it, making this our choice out of the two.
18 Shake vs. Isagenix
Isagenix has a bigger variety of flavor options, like: dutch chocolate, french vanilla, strawberry cream, rich chocolate (dairy free), vanilla chai (dairy free), natural creamy vanilla (kosher), PRO Natural Chocolate, PRO Natural Vanilla, PRO French Vanilla, PRO Strawberry Cream, and Pumpkin Spice. Pumpkin Spice is a seasonal flavor, with other seasonal flavors released accordingly.
Isagenix has several types of shakes. They have one that uses whey protein like the 18 Shake, but they also have a dairy free range that use plant based proteins. The dairy free shakes are also soy and gluten free.
Isagenix's portion sizes are much bigger – 18 shake is 27.27 grams, where Isagenix's options are 61g and 69g. With that bigger portion size comes more calories, but if we cut them down to the same size roughly, Isagenix still has more sugar, more fat, and less fiber.
The protein content is about the same. If you use the IsaLean version, you'll get about 12 grams of protein. The other product line is geared toward those who want to gain muscle/weight, so you get a bit more protein at 18 grams.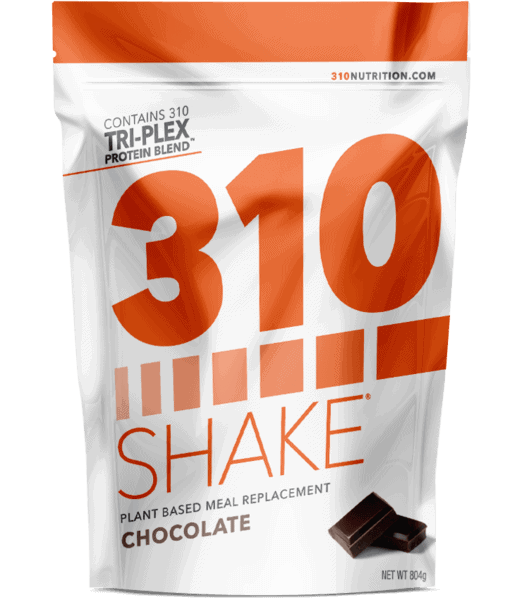 18 Shake vs. 310 Shake
310 Shake is $68.00 a bag, and it contains 28 servings. It is also free of soy, sugar, and gluten, contains 15g of high quality plant-based proteins, and is naturally sweetened. It only contains five grams of fiber.
Like most other alternatives to 18 Shake, 310 Shake has a wider selection of flavors to choose from, including:
Mocha
Salted Caramel
Chocolate
Vanilla
Strawberry
Vanilla Chai
The proteins come from peas, brown rice, and hemp. 310 also contains probiotics. It has one gram of fiber to 18 Shake's 1.5 – It's obvious who the winner is here…
Also: read our Burn HD Weight-Loss Kit review »
The Bottom Line – Does 18 Shake Work?
Will this shake take you to the next level, delivering weight loss, appetite suppression, energy, and increased performance? We highly doubt that it will provide significant benefits unless you're dieting and exercising along with taking it.
We liked some of the research behind the ingredients, but there were too many negatives for us to honestly support this supplement.
18 Shake Cons:
Too expensive
Customer comments on lack of results
No research on the formula
If you want to lose weight and curb your hunger, there are better supplements out there. Choose a product that delivers on its promises – and is backed by positive customer testimonials.
One of the best products for losing weight is Burn HD. The reason this supplement blows away the competition is because it contains a proprietary blend of four key ingredients, all shown in research to boost metabolism, increase energy and burn fat. Customer reviews are extremely positive – many showing that users are seeing results beyond their expectations.
In addition to all that, we're so confident that you'll see the results you're looking for, there's a 2-Week Sample going on, which is something you just don't see much of these days.
Learn More About Burn HD »