Updated: 01/14/2018
- Site operated by Burn HD
There's been some buzz around Protandim Nrf2 – what's the deal? We found out by taking a closer look at the ingredients, side effects and clinical research. Furthermore, we took into account hundreds of user experiences. Then, we compiled the details to give you the facts you need.
Protandim Readers:
Click here
to find out why we're giving away samples of our product, Burn HD.
What is Protandim?
First off, Protandim is two different health supplements: Protandim Nrf1 Synergizer (released first) and Protandim Nrf2 Synergizer. Together, these products aim to boost cognitive performance and brain health, as well as reduce oxidative stress that contributes to aging.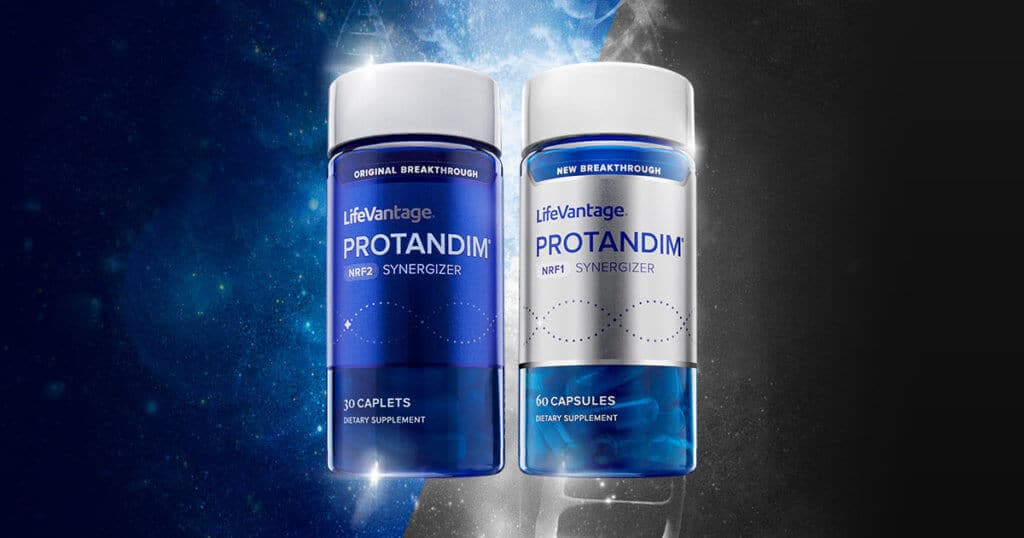 We all experience cellular stress through the process of living (eating, sleeping, breathing and exercising) and Protandim aims to slow this down.
Both are available over-the-counter but help in different ways. Here is a better look at what each supplement contains:
Protandim Nrf1 Synergizer (original breakthrough formula)
Rhodiola rosea root
Alpha lipoic acid
Coenzyme Q10
Quercetin
Grape stem and fruit extract
Protandim Nrf2 Synergizer (new breakthrough formula)
Does Protandim contain caffeine?
Yes, Protandim contains 1.8 mg of caffeine per tablet.
Also, each Protandim supplement is 100% vegetarian and free of allergens such as dairy, wheat, gluten, yeast and gelatin. This makes it easier for people with allergies to use these products safely.
Products Similar to Protandim
Protandim Benefits
Now for a closer look at the actual benefits of LifeVantage Protandim. Each supplement has different things to offer and the official website does a good job of elaborating on the effects of these formulas.
Protandim Nrf1 Synergizer Benefits
Increased mitochondria production
Improve performance through energy production
Enhance cellular health – cells function at peak performance
Reduced cellular aging
Promotes better sleep quality and promotes cellular repair
Increase cellular energy  (ATP)
Slow cellular energy by supporting chromosome integrity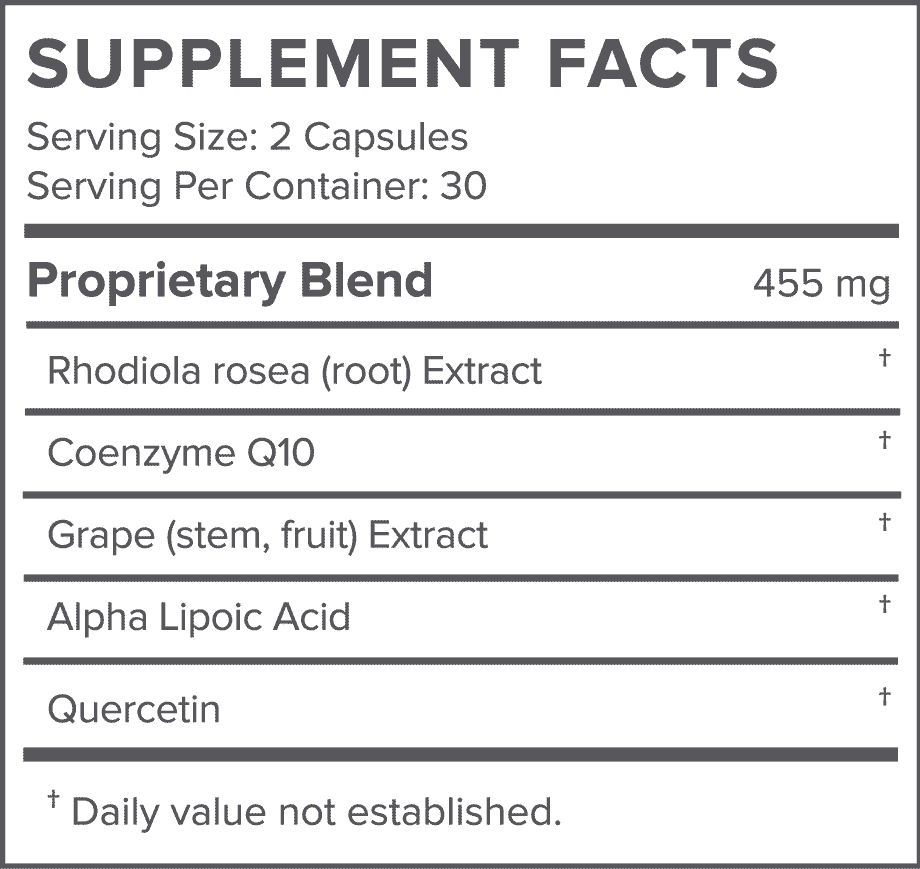 WARNING: Not for use by individuals under the age of 18.
Instructions: Take two tablets with food and a glass of water in the morning.
Protandim Nrf2 Synergizer Benefits
Help body detoxify genes, keeping the master blueprint of the cell's function intact
Help body repair and rejuvenate its own cells
Reduces cellular stress (through Nrf2 activation)
Produces enzymes that combat harmful free radicals
Regulates survival genes
Lowers oxidative stress by 40% in only 30 days
Instructions: One tablet daily with food (for adults)
We were able to find some solid studies that support the product and its effects on oxidative stress. One study said: "Protandim, a combination of five herbal ingredients, potently induces antioxidants in oligodendrocytes and is able to protect oligodendrocytes against oxidative stress by preventing ROS-induced cell death and promoting OPC differentiation." [cte url=https://www.ncbi.nlm.nih.gov/m/pubmed/27618111/?i=2&from=Protandim]
Another study showed that, when combined with 6-gingerol, it can help preserve cartridge, and in turn protect the body against osteoarthritis. [1]
Dual Synergizer Benefits
Turn on natural antioxidant production
Repair and rejuvenate cells
Protect cells from free radical damage
Promotes cellular repair
Boost cellular health
Support chromosome maintenance
Improve sleep quality
Scroll below for one of the best products we've seen over the last year.
About LifeVantage
LifeVantage Corporation is the multi-level marketing (MLM) company behind Protandim products. This company has been in business since at least 2003 and has a solid A- rating with the Better Business Bureau.
The scientist behind this supplement is Dr Joe McCord. He was once a Chief Scientific Officer. According to the company website, Protandim appeared on Primetime in 2005. [2]
Back then it was sold in retail stores but is now available more exclusively through authorized dealers. Here is the corporate contact info that's presented on the official website:
LifeVantage Corporation
9785 S Monroe St Ste 300
Sandy, UT 84070-4292
Phone: 1 (866) 460-7241
LifeVantage Company Chart
Type: Public
Industry: Multi-level marketing (MLM) company
Founded: 2003
Headquarters: Salt Lake City, Utah, United States
Areas served: United States, Japan, Canada,  Mexico, Australia, Hong Kong
Key people:
Darren Jensen – President & CEO
Robert M. Urban – COO
Mark Jaggi – CFO
Joe M. McCord Chief Science Officer (retired)
Products: Dietary supplements, skin care
Revenue Increase: US$ 208.2 million (2013)
Operating income: US$ 12.1 million
Website: www.lifevantage.com [3]
Other products offered by this brand include supplements for beauty, fitness, pets, and other nutritionals, some of which are as follows:
AXIO (regular and decaf)
LifeVantage Omega+
Petandim x3
PhysIQ products
Probio
Fat Burn
Curb
Protein Shake
Also, we did notice that the FDA sent a warning letter to LifeVantage regarding marketing Protandim Nrf2 Synergizer as a drug. This is due to the benefits that the official website claims it has. Since the FDA warning, it appears that Protandim has reworded the benefits for these LifeVantage products so they are not mistakenly seen as drugs or medical treatments. [4]
Beyond the warning letter, Protandim statements have not been evaluated by the Food & Drug Administration (FDA).
Protandim Research
There is some science presented on the official website that supports Protandim results. The science offered to support Protandim Nrf1 Synergizer focuses on how the supplement reduces oxidative stress, increases ATP, boosts mitochondria production and activates the Nrf1 protein to slow down cellular aging, elevate cellular energy, boost brain health and improve cognitive performance.
As for Protandim Nrf2 Synergizer, there were actual studies conducted that show that this health supplement can activate the Nrf2 protein, provide protective antioxidant enzymes, and reduce oxidative stress levels by up to 40% in only 30 days. What's more, this formula elevates glutathione by 300%, superoxide dismutase by 30% and catalase by 54%. [5]
Also, there is substantial research that supports the antioxidant ingredients in this supplement. These ingredients include grape stem/fruit, quercetin, coenzyme q10, alpha lipoic acid, green tea and milk thistle. Studies have shown that antioxidants not only combat harmful free radicals that lead to signs of aging and damage to the body, but they also reduce inflammation, which is a key cause of disease, health problems and aging. [6]
Protandim vs Cancer?
There is even some research on Protandim and cancer. As you may already know, oxidative stress and free radical damage have been linked to the development of cancer. Therefore the key is to lower stress levels and reduce free radical damage to cells. The PLOS One Journal reports that this antioxidant enzyme therapy may be a potent approach to the prevention of cancer. While this study was conducted on mice, there are more studies being done to see how this product impacts humans. [7]
Protandim Ingredients
Let's hone in on the individual ingredients for the product to gain a better understanding of how these health supplements work.
Calcium
An important mineral found in foods such as kale, milk, almonds, cheese, broccoli and tofu. It's crucial for healthy teeth and bones and is important for heart and nerve function. [8]
[9]
Turmeric extract
A plant that commonly grows in India, South America and some other parts of Asia. It's often used as a food spice and is related to the ginger plant. Some people take this herb as an alternative treatment for gallbladder problems, arthritis, cancer, inflammation and stomach issues. [10]
Also, turmeric has been approved in some countries to treat digestive problems such as gas and bloating. [11]
Milk thistle seed
Also called holy thistle, this is a herb that contains a flavonoid called Silymarin, which has anti-inflammatory and antioxidant effects. It has been used to treat conditions such as gallbladder disorders, type 2 diabetes, jaundice, liver problems and hepatitis. [12]
[13]
Ashwagandha root
Sometimes called withania somnifera, or Indian ginseng, this root is often used in Ayurvedic medicine to treat a variety of health conditions and has been shown to lower cholesterol levels, reduce anxiety, and even help regulate blood sugar. [14]
[15]
Bacopa monnieri herb
A herb that is often used in over-the-counter nootropic supplements for boosting cognitive function, improving memory, reducing anxiety and elevating mental performance. [16] [16]
Green tea leaf
Also called camellia sinensis, this plant contains both caffeine and EGCG (catechins). It's consumed as a beverage and has been tied to health benefits such as cancer prevention, weight loss, lower cholesterol levels, higher energy and reduced blood pressure. [17]
A Molecular Nutrition and Food Research study reveals that green tea may have both anti-diabetic and anti-obesity effects. This is mainly due to the epigallocatechin gallate (EGCG) found in this herb. [18] 
Rhodiola rosea root
A Scandinavian herb that is often used in traditional Chinese medicine. It's typically claimed to boost cognitive function, promote longevity and reduce mental fatigue. This substance is found in many over-the-counter nootropics.[19] [20]
Alpha lipoic acid
A potent antioxidant found in foods like potatoes, broccoli, tomatoes, spinach, yams, and yeast. It is said to boost the health of the immune system, improve blood sugar levels, aid with weight loss and protect the body from harmful free radicals. [21] [22]
Coenzyme Q10
An antioxidant found in plants, animals and people. It's important for proper cell function and producing energy for the body, and is sometimes used to treat heart conditions like hypertension, and may help combat signs of aging and treat muscle weakness and other health problems. [23] [24]
Quercetin
A plant polyphenol and bioflavonoid that may help prevent cancer, protect the heart, treat hypertension, lower blood pressure and reduce harmful inflammation. It's found in various grains, fruits and vegetables, and is often added to manufactured beverages, supplements and food products. [25][26]
Grape stem and fruit extract
This fruit and stem extract provides antioxidants (bioactive polyphenols) to help ward off free radicals and reduce oxidative stress. Some research has shown that this ingredient helps reduce sun damage and inflammation. [27] [28]
Protandim Side Effects
As with any dietary supplement or health product, it may cause some mild side effects. After looking at all sorts of LifeVantage reviews posted online, here are the effects you may notice while taking this product:
Nausea
Upset stomach
Digestive issues
Headaches
According to WebMD, ashwagandha can cause diarrhoea, upset stomach and vomiting. [29]
It also states that bacopa monnieri can potentially lead to fatigue, increased bowel movements, dry mouth, cramps and nausea. [30]
Also, it is specified on the official website that Protandim is not for individuals under the age of 18, nor is it for women who are pregnant or nursing a child. If you are on immunosuppressive therapy, you need to speak with your doctor before taking Protandim Nrf2 Synergizer caplets.
How to Take LifeVantage Protandim
The directions on the bottle's label say to take two capsules of Protandim Nrf1 Synergizer with a glass of water and food each morning.
As for Protandim Nrf2 Synergizer, the instructions say to take one caplet each day with food. There is no mention of a specific lifestyle change with these products. Therefore it does not expect you to exercise regularly or adhere to a special diet plan. However, adopting a healthy diet and exercise program will certainly improve your overall wellness and you will likely see even better results with Protandim.
Note that you can take Protandim supplements together if you choose. In fact, it's fine to stack Protandim tablets with other LifeVantage products. These include Omega+ (supports brain, cardiovascular, skin and immune system health) and PhysIQ Probio (supports healthy immune system and optimizes digestion).
Where to Buy Protandim
At this point, you're probably wondering where you can buy Protandim. Well, according to the official website, you can only find Protandim for sale through their distributor network. If you go to the main website, it will ask you to search for a distributor by name or distributor ID.
On the other hand, we did find LifeVantage Protandim on Amazon. [31].
Therefore, some authorized distributors must be selling the supplements through this dealer website. Unfortunately, common retail stores and health supplement shops no longer sell this product.
Protandim Price
What about Protandim's cost? The prices for Protandim Nrf1 Synergizer capsules and Protandim Nrf2 Synergizer caplets are not actually on the main website. This means that the cost of these supplements may change from distributor to distributor.
As for Protandim's Amazon prices, Nrf1 Synergizer sells for $59.95 with free shipping, and the Nrf2 Synergizer goes for $55 plus $4.79 for shipping. In other words, both products are around $60 per bottle for a 30-day supply. You can also buy these supplements together on Amazon for $114.95.
As for a return policy, LifeVantage offers a 100% 30-day refund guarantee. However, you must not have opened the product in order to qualify for a refund.
Protandim Alternatives
It's no big secret that oxidative stress on the body and brain can lead to free radical damage. This is where antioxidants come into the picture, including plant polyphenols, vitamins, minerals, enzymes, flavonoids and herbal components. Antioxidants neutralize the damage caused by free radicals and oxidative stress. This, in turn, can improve overall health, prevent illness and disease, and fight common signs of aging. [32]
People generally get antioxidants from their diet, which includes foods such as vegetables, whole grains, fruits, beans, seeds, nut, legumes, and sprouts. [33]
This helps with combating daily stressors and free radical damage caused by lifestyle choices, pollution, diet and work. It's common to obtain some antioxidants through supplements as well. This is where Protandim fits into the picture. It provides herbal ingredients that offer protection from oxidative stress. Some research has shown that antioxidant supplements can be helpful when it comes to reducing oxidative stress that can lead to health problems such as high blood pressure or hypertension. [34]
Here is a closer look at some alternatives to Protandim. These supplements are all available over-the-counter and you can find them through online dealers.
Pure Therapeutics Nrf2 Boost
AMRAP Nutrition Super Berries
VitaRave
Sundown Naturals Stress Formula
Stresstabs
HUM Nutrition Big Chill
Protandim vs Thrive
First off, Thrive is a series of products that focus on weight management, whereas Protandim does not claim to help in that field. Protandim is marketed as a "nootropic and stress relief supplement" and doesn't even demand a special diet or an exercise routine when you are on it.
Thrive, on the other hand, promises "premium support and benefits in the areas of weight management, cognitive performance, digestive & immune support, healthy joint function, lean muscle support, general discomfort, and age-defying & antioxidant support."
Note that their official website talks about weight management, and not weight loss. Therefore, Thrive aims to be a "lifestyle enhancer", like Protandim, but its focus is on anti-aging and reducing stress levels.
Most important, however, is the fact that there are clinical trials and research to support the effectiveness of Protandim and what it claims to be able to do. Thrive products, on the other hand, have no clinical trials, extensive research, or any kind of concrete science to support its claims.
Protandim vs Plexus
Plexus products, much like the Thrive line, focus on weight management rather than anti-aging and stress management like Protandim does.
The Plexus website has this to say about one of their most popular products, Plexus Slim: "Slim features a premium microbiome activating formula that contains ingredients clinically demonstrated to improve your gut health and promote weight loss! Slim is a no-brainer. Feed your gut beneficial prebiotics, support a healthy glucose metabolism, and lose weight – all with one great-tasting pink drink."
However, again like Thrive products, there is scarce scientific evidence that the cocktail of ingredients in Plexus products actually does lead to effective weight management, despite the fact that some people did record losing and maintaining weight while on Plexus.
Protandim vs Juice Plus
Juice Plus is a series of dietary powder shakes and bars that contain concentrated fruit and vegetable juices that have added vitamins and nutrients. Some of these include calcium, vitamins C and E, carotenoids, soluble fiber (glucomannan), enzymes, dried probiotics (lactobacillus acidophilus), and folic acid.
Studies that looked into how effective Juice Plus products are at increasing nutrients in the human body have reached mixed conclusions. It appeared to increase some (beta-carotene, vitamin C, vitamin E and folate), but, since they were added artificially, it's not clear if Juice Plus is actually more effective than other, cheaper products that contain similar amounts of vitamins and nutrients.[35]
Studies on the effects that Juice Plus supplements have on reducing oxidative stress and DNA damage, which is far closer to Protandim's ballpark, have also been mixed.[36][37][38][39]
All in all, Protandim does not have a special focus on weight loss or management, so you might want to seek one of these other products if that's what you're after.
However, it seems that Protandim is backed by more solid science than any of the other three products we've compared it to here. So, if you're looking to reduce your cellular stress levels and have an anti-aging focus, it's best to go with what Protandim has to offer.
What Users Are Saying
""There is a definitely change in my energy levels after taking this product. Honestly, not exactly sure what it's doing, but I know it works! I feel amazing thanks to these wonderful little pills. And I don't care how that sounds.""
""liked this product, but I think the price is just too much for me. I ordered it for my 15 year old spitz and we really saw a big difference in her running and jumping. Big its just too much for the small amount.""
""Had lab work done before starting and after 45 days. No statistical significant changes in any of the test, including weight and body fat. I did not notice any change in how i felt physically or mentally. I am not saying it does not work just that I found no way to confirm that it does. Be nice if there was a large independent human study to support claims.""
Also: read our Burn HD Weight-Loss Kit review »
The Bottom Line on Protandim
We must admit that Protandim has quite a bit to offer in regards to clinically backed ingredients and overall health benefits. We even found encouraging scientific research and numerous positive customer comments around the web. This says a lot about this health supplement. On the downside, here are a few concerns we have about Protandim:
This product is not available in stores and you must buy Protandim from an authorized dealer.
There was an FDA warning letter regarding the medical claims on the official website for Protandim Nrf2 Synergizer, but it looks like they corrected this issue.
These health supplements do not help with fat loss or weight management.
If you're striving to reduce damage from stress, improve health, boost energy and enhance cognitive performance, consider pairing Protandim with a supplement that contains a clinically-tested ingredient combo shown to spark energy levels and promote a healthy weight.
One health product that really stood out for us is Burn HD. It's a completely natural supplement containing ingredients shown to increase energy, improve fat loss and support a healthy metabolism. But don't take our word for it; just look at the positive user comments posted online that indicate great results.
Moreover, the company that makes Burn HD is so excited about this product, they're giving away a 2-Week Sample to help you get started reaching your health and weight loss goals. A no-nonsense satisfaction guarantee even backs it, so there's nothing to worry about.
Learn More About Burn HD »