Updated: 01/08/2018
- Site operated by Burn HD
Why are people talking about Lipodrene? We wanted to learn more about the ingredients, side effects, and clinical studies. We took it one step further and read hundreds of comments from users who've tried the supplement. Then we condensed and summarized, so you have the info you need.
Lipodrene Readers:
Click here
to find out why we're giving away samples of our product, Burn HD.
Overview
What is Lipodrene?
Lipodrene is a weight loss supplement that claims to suppress your appetite, burn fat, and boost metabolism. It's also marketed as an energy enhancer that can keep users alert and ready to workout and stay active. It is one of the countless products on the market that claims to provide these benefits to help users lose weight fast.
Consumers may recognize it as the yellow hexagon weight loss pill that has become quite iconic. In fact, this product has been available to the public for more than fifteen years. While it is known as a classic in the weight loss supplement industry, it also faces its fair share of controversy. Some of the ingredients used in this products have come under review and have even been banned.
Lipodrene is produced by Hi-Tech Pharmaceuticals, a company based in the United States. Hi-Tech Pharmaceuticals, founded in 1994, is also a CGMP certified company, which means that it abides by the current good manufacturing practices established by the FDA.
Products Similar to Lipodrene
Ingredients
Lipodrene Ingredients
Lipodrene uses ingredients that target fat burn and energy enhancement. Lipodrene attaches to alpha–2 receptors (which are abundant in the hips, thighs, and buttocks). The ingredients also target the metabolism. Being a thermogenic and an energizer, it would, ideally, resulting in fast weight loss. Ingredients include:
Ephedra Extract
Senegalia Berlandieri Extract
Phenylethylamine HCl
Synephrine HCl
Theobromine
Green Tea Extract
Hoodia Extract
Extend-Rx technologies 560mg
Scroll below for one of the best products we've seen over the last year.
Detailed Information on Lipodrene Ingredients
Most of the ingredients on the Lipodrene label are included as components of their proprietary blend. Each tablet contains 560 mg of the proprietary blend and 100 mg of caffeine. The Lipodrene proprietary blend also contains a host of other ingredients, such as 5-Methoxytryptamine HCl and Yohimbine HCl, but we'll focus on a few key ingredients to give you a concise idea of how this product works.
Caffeine
Caffeine is included in this supplement to provide an extra boost of energy and to help users shed fat and lose weight. Most people use the caffeine contained in teas and coffee as a morning stimulant to start their day, and the benefits of caffeine are well known. Caffeine helps with alertness, and it can also provide the extra energy boost that people need to get active and workout.
The additional energy and other benefits that lead to weight loss is not a mere speculation. Several studies have documented that the use of caffeine leads to a reduction in fat and overall body weight. One study that tracked overweight premenopausal women concluded that caffeine intake helped them to be more active and have more energy. Also, they reported having a decreased appetite and scored higher on quality of life assessments.
They were also able to effectively lose fat and overall weight within nine months. [1]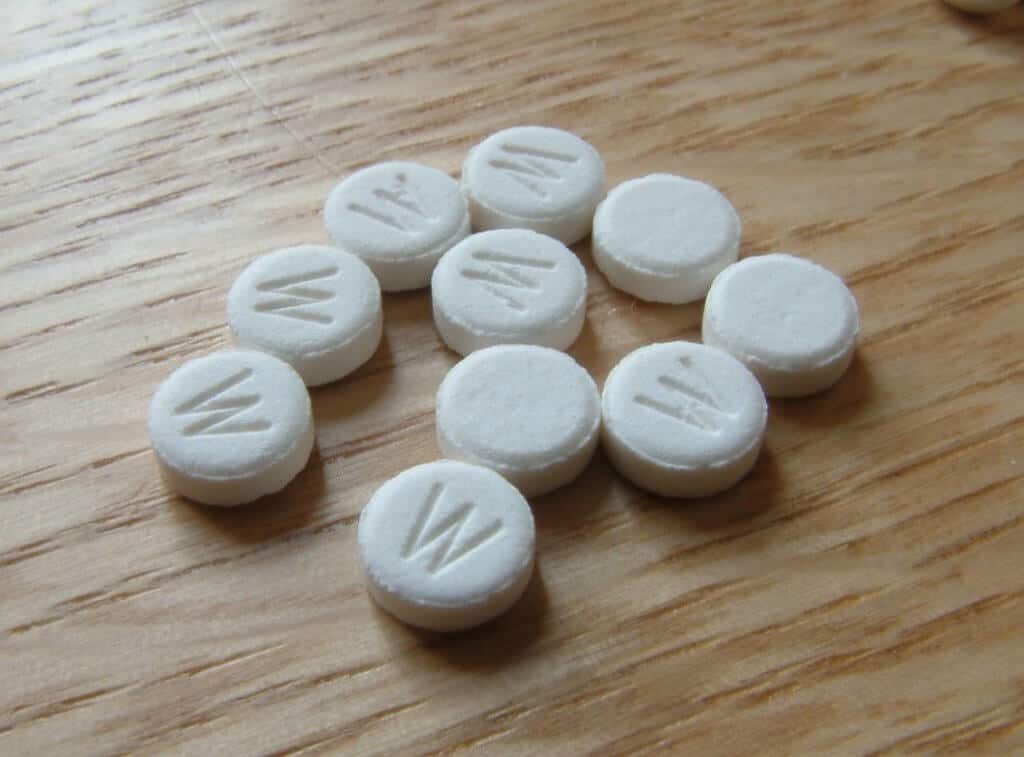 Ephedra Extract
Ephedra comes from the Ephedra sinica plant which has been used in traditional Chinese medicine for thousands of years. Many people are concerned about the connection between Ephedra and Ephedrine and the potential side effects that may result from continued use. However, Ephedra is used for its scientifically backed ability to help people lose weight. [2]
The effects of Ephedra on weight loss have been tracked and documented by several studies, many of which study the effects of Ephedra and caffeine together. The same study that documented caffeine use for weight loss in premenopausal women also required participants to use Ephedra supplements. The Ephedra combined with caffeine resulted in verified short-term weight loss. [1]
Another study on obese participants, published in the journal Obesity, also concluded that Ephedrine combined with caffeine results in significant fat mass reduction and weight loss. However effective this ingredient may be for weight loss, it is advisable to proceed with caution when using ingredients like Ephedra. The following sections in this guide will explain why. [3]
Synephrine HCl
This ingredient also goes by the name of bitter orange and is a fruit plant. All parts of the bitter orange fruit are used for various medicinal purposes, including weight loss, and it can also be found in cosmetics and soap. Bitter orange is frequently used alongside caffeine in many products like Lipodrene, but it can cause unpleasant side effects such as high blood pressure.
However, one study in Food and Chemical Toxicology found that bitter orange extract is safe and produces no significant side effects at under 98 mg per day for 60 days. At 25 mg per tablet, even if Lipodrene is taken three times per day, it won't exceed the safety limit of 98 mg per day of synephrine HCl. [4] [5]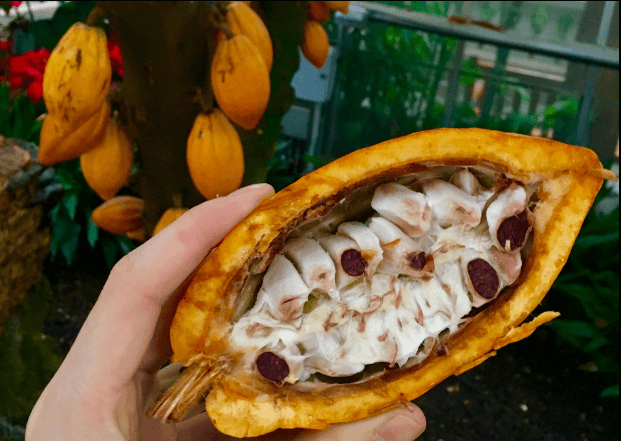 Theobromine
Theobromine is a nitrogenous organic compound of the cacao plant. It is commonly found in chocolate, tea leaves, and cola and produces certain effects on the body that are similar to those produced by caffeine. Theobromine widens blood vessels and stimulates the heart, but it has a lesser impact on the central nervous system than caffeine. It is a natural dieuretic.
Also, theobromine helps to reduce cellular oxidative stress and regulates gene expression. While it is safe in small amounts, theobromine poisoning is possible when taken in large doses. [6] [7]
Green Tea Extract
Green tea helps to protect the body by delivering antioxidants that can reduce fat accumulation, signs of aging, and even diseases. Green tea is typically consumed as a drink, and green tea extract is often used in supplements like Lipodrene as well. People have known for years that green tea offers these amazing health benefits, and it can also help people lose weight by increasing metabolic rate.
Some studies have recorded positive results that document green tea as a good agent for reducing fat and treating obesity. While the effects are small, they are significant enough to boost the body's ability to burn fat at a quicker rate. [8]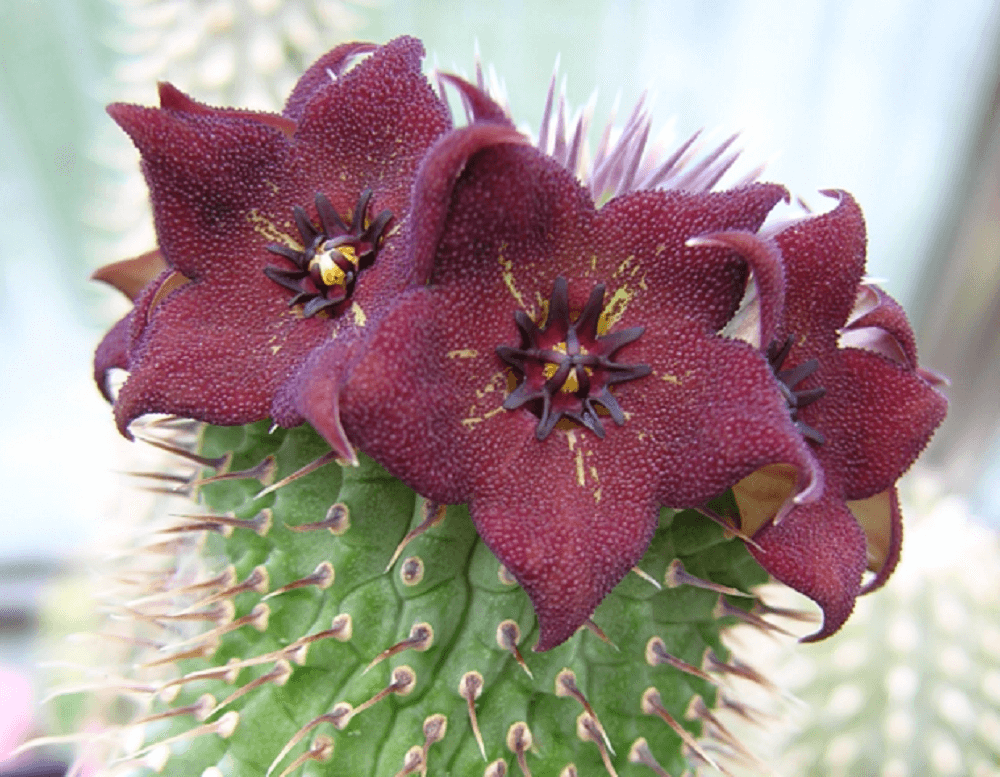 Hoodia Extract
Hoodia extract comes from the hoodia gordonii cactus that is native to various regions of Africa. It is often used in folk medicine and contains some properties that could make its inclusion integral in Lipodrene's proprietary blend. Claims have been made that this plant acts as an appetite suppressant, but many believe that these claims are false.
One study found that participants who took hoodia experienced no significant changes in weight or energy. They did, however, experience adverse side effects including increased heart rate and nausea. Some believe that the adverse side effects are what contribute to resulting weight loss, and hoodia extract have yet to be approved by the FDA. [9] [10]
Lipodrene doesn't say whether it is gluten-free or not but gluten or gluten-containing products are not listed in the Supplement Facts.
Nutritional Facts
Lipodrene Nutrition Facts
Lipodrene diet pills contain very minimal nutritional value and add little to a person's overall health. Aside from boosting energy and enhancing metabolism, this product has no known vitamins, minerals, or fiber that can add additional benefit to users. The number of calories per tablet is also unspecified, but it is likely the daily caloric intake from this supplement is insignificant. This supplement is not designed for long-term use, and users should monitor their Lipodrene intake wisely.
What Does Lipodrene Do?
Lipodrene helps people lose weight by carrying out several functions. The ingredients in the proprietary blend all play key roles in reducing fat, increasing energy, and suppressing appetite.
Lipodrene stimulates "lipolysis" (the release of fat) and serves to inhibit "lipogenesis" (the storage of fat).  It inhibits the discharge of targeted enzymes that control fat storage while also stimulating cellular energy, effectively causing the individual fat cells to release unwanted fatty acids.
The caffeine in Lipodrene diet pills is included to provide users with more energy so that they can exercise more actively. This stimulates activity and fat burn without any of the calories that come with a latte or piece of chocolate. Caffeine also acts as a Lipodrene appetite suppressant, helping to reduce the caloric intake of users. Lipodrene contains this energizer that enhances workouts and should be used to enhance a regular exercise routine.
Lipodrene fat burner ingredients also include Ephedra extract and green tea extract, a powerful thermogenic combo. The Lipodrene fat burner Ephedra is one of the most important ingredients in this product. Ephedra combined with caffeine, in particular, has been able to produce fat loss in several studies. Ephedra not only quickens metabolism, but it also stimulates responses that lead to less fat storage and more fat burn. Green tea extract behaves in the same way, but its effects are more subtle and safer for long-term use than Ephedra.
Hoodia extract also acts as a Lipodrene appetite suppressant, but scientific authorities claim that it has no such effects. However, it has long been used in folk medicine in regions of Africa to treat digestive issues and to suppress the appetite. Lipodrene is not just good for helping obese and overweight people get slim. Lipodrene bodybuilding supplements are popular among weightlifters and fit people who are looking to cut fat. Lipodrene bodybuilding users likely will not take the supplement as long as overweight users. However, it's safe for all users to limit their Lipodrene intake as much as possible to avoid adverse side effects.
Lipodrene was engineered with 5-methoxytryptamine, a unique ingredient that occurs naturally within the body and protects the serotonin component from grastointestinal ingestion. Serotonin helps you feel "satisfaction" and "fulfillment."
Lipodrene contains furanocoumarins 6,7 Dihydroxybergamottin which inhibits certain enzymes (CYP3A4) that break down a variety of drugs. This means that Lipodrene stays around in your system longer.
Does It Work?
Does Lipodrene Work?
When asking questions about Lipodrene does it work and is it safe, there are only a few things that can verify this. One is science and the other is user reviews. Science gives an objective view of how a product works and whether it is capable of working the way the manufacturer claims it does. We reviewed the main ingredients of Lipodrene and provided the results, back by clinical data, that are either backup or refute the reputations of some of these ingredients and their roles in weight loss. User reviews provide a deeper understanding of the varying results that can occur when used by real people.
When examining the ingredients, it appears that Lipodrene should work for most people. Caffeine, Ephedra, and other ingredients have been studied and tested for weight loss acceleration and facilitation, and their effects have been verified. Other ingredients, such as hoodia extract, remain unverified and even questionable. It should produce some results when taken as directed, given the ingredients that are included. However, this doesn't mean that it will work.
Concerns Over Lipodrene Ingredients
Some people want to see Lipodrene banned for its use of certain controversial ingredients. In particular, Lipodrene Ephedra is what may make this one dangerous to consumers. Lipodrene Ephedra and Ephedrine have been known to cause serious side effects and even death. Products containing Ephedrine alkaloids were banned in 2004, and people are still clamoring to see Lipodrene banned despite the removal of these alkaloids. Many think that the presence of Ephedra, even without the alkaloids, still makes Lipodrene dangerous and that it should be revised again or removed from store shelves. [2]
At least one Lipodrene lawsuit has been filed, including a class action, for their inclusion of controversial ingredients and what some consider illegal synthetic drugs. Suppliers like GNC were even sued for selling Lipodrene in addition to the Lipodrene lawsuit issues that currently existed. The dangers of Lipodrene may simply be a result of abuse or misuse. However, any product that can cause severe side effects and death is one that needs to be heavily reconsidered and possibly removed from the market. [11]
Lipodrene makes a product called Lipodrene Elite with coca Leaves which is ephedra free. The coca leaves are used in place of ephedra.
Side Effects
Are There Lipodrene Side Effects to Worry About?
Users of Lipodrene could be at risk for side effects that range from mild to moderate. While many users don't experience side effects at all, others report debilitating Lipodrene side effects. These side effects include:
Heightened blood pressure
Excitability
Difficulty sleeping
Ventricular Fibrillation
Interactions with medications
Nausea
Dizziness
These side effects are not guaranteed, and users may experience none or all of them. Difficulty sleeping and excitability may be a result of ingested caffeine, and nausea and dizziness may be side effects of ephedra, hoodia, and other proprietary blend ingredients.
While nausea, dizziness, excitability, and difficulty sleeping are unpleasant, they aren't necessarily life-threatening. Increased blood pressure, ventricular fibrillation, and interactions with medications can be serious, however.
Interactions with medications can mean lowering the effectiveness of some medications that are essential to normal functioning. They may also have the opposite effect and strengthen the medication more than necessary. These include antidepressants, blood thinning, asthma, and blood pressure medications. Regarding another possible side effect, ventricular fibrillation is an abnormal heart rhythm that requires immediate medical attention. If ignored, this side effect can lead to a breakdown of the body and death. [12]
Is There a Lipodrene Alternative?
There are many alternatives to Lipodrene if you're simply looking for a weight loss pill that can help burn fat and boost your metabolism. A simple caffeinated drink might give you the boost of energy that you're looking for.
Products that we've reviewed and are similar to Lipodrene include Hydroxycut and OxyElite Pro, but neither contain ephedra.
Lipodrene also has many alternatives made by Hi-Tech Pharmaceuticals including Lipodrene Hardcore, Lipodrene Xtreme, Lipodrene Elite, and Lipodrene Black.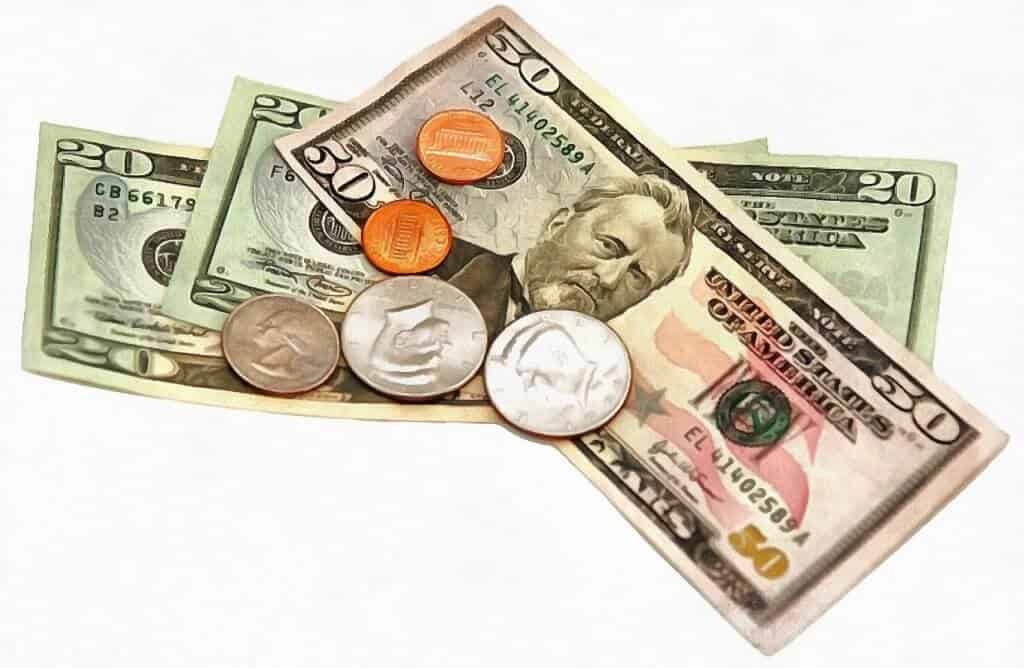 Cost
What Does Lipodrene Cost?
Lipodrene by Hi-Tech Pharmaceuticals comes at varying prices, depending on where you shop. If you go to the company's website where you can check out Lipodrene buy it, and leave a review, you'll see that it is about $69.95 before shipping. However, at some other stores, the price may be as low as $29.95 and under.
It comes in a 90-tablet bottle with 25 mg tablets. A trial-size 20-count bottle is $14.95 before shipping. The cost from "Ephedra Warehouse" is $35 for the 100-tablet bottle. It is shipped to USA, Brazil, United Kingdom, Canada, Australia, Malaysia, India, France and worldwide.
Lipodrene is also available on Amazon.
It's important to note that ephedra is not legal for use in diet pills in the United States. That means if Lipodrene contains real ephedra, it is illegal. [13]
Directions
Lipodrene Directions
Lipodrene pills should be taken as directed on the label. The maximum dosage is 2640 mg of per day or four pills. However, the official recommended dosage is three pills per day. Users should take one to two pills in the morning and one pill after lunch which they claim dissolve faily quickly. Taking pills in the evening may interrupt sleep and should be avoided.
1-2 tablets in the morning and 1 tablet after lunch
Do not exceed 4 tablets daily
Take up to 8 weeks (requires 2 bottles)
Men & women can take this product
One bottle will last 33 days at the max dose of 3 tablets per day
Results
Lipodrene Results
The Lipodrene results are varied as users experience different outcomes. People are curious to know about Lipodrene – does it work, and how the testimonials reflect its performance. It is very likely that it will produce results in any given user by boosting energy or suppressing appetite. The dilemma becomes more about the risks involved rather than the gains when considering whether to take Lipodrene.
Lipodrene Weight Loss
Lipodrene tablets are marketed primarily as a weight loss supplement. It is often marketed towards people who are obese or overweight and looking for a fast way to get slim. The diet products are largely intended for people with excess fat and are marketed less towards bodybuilders and people in the fitness community.
While using this supplement, it helps to have a healthy diet plan to help facilitate weight loss. Having a diet plan while using Lipodrene diet products may enhance the effects for weight loss, but it won't safeguard against negative side effects.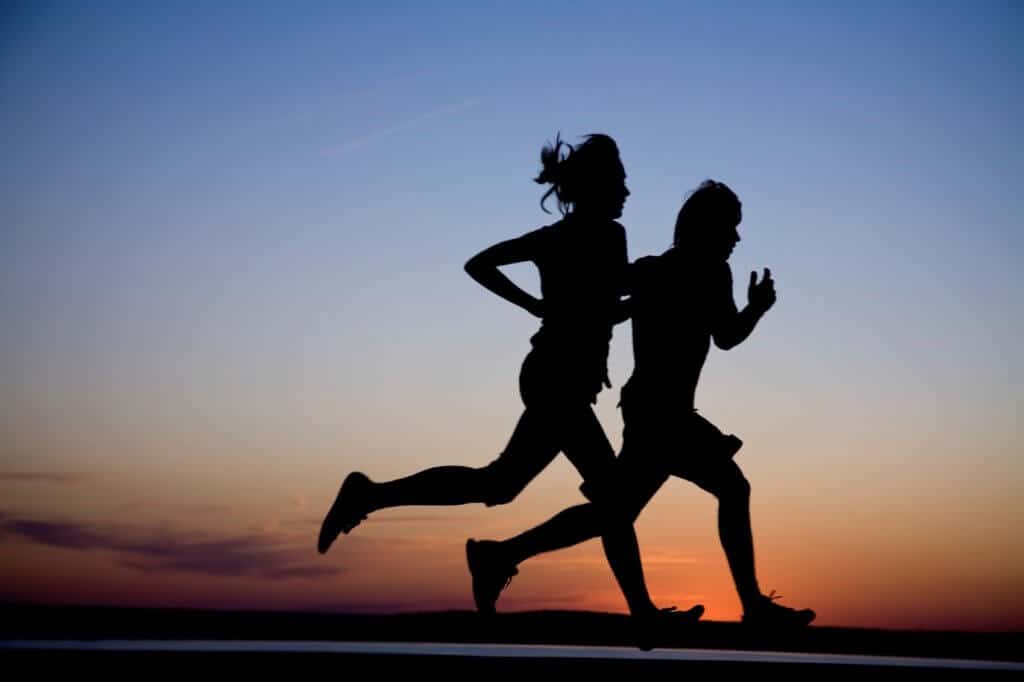 Benefits
Lipodrene Benefits
Lipodrene weight loss supplements offer some key benefits, despite the existing hazards. The benefits include:
Boosts energy
Enhances fat burn
Enhances metabolism
Suppresses appetite
Among its many reported benefits, Lipodrene tips the scale downward and helps users reduce their body fat by revving the metabolism, supplying more energy for activity, and suppressing appetite to keep fatty foods at bay. While these benefits are all possible gains from this supplement, it is important to keep in mind that it's not the only supplement that can offer these changes.
What Users Are Saying
"I definitely feel the thermo effects and increased heart rate. It gives me the energy to spend my 1-2hrs at the gym every day with the bonus of elevated mood. It also decreases my appetite significantly. Just be careful because it's not for everyone. If you are sensitive to stimulants then this may not be the best choice. Otherwise, I definitely recommend it!"
Also: read our Burn HD Weight-Loss Kit review »
Bottom Line
The Bottom Line on Lipodrene
Lipodrene has been one of the more controversial weight loss supplements over the last fifteen years. Because of its dangerous side effects and shady reputation, it's may be a good idea to think twice about this one, no matter how badly you want to lose weight. There are many other products that are more natural and subtle that can boost energy and help burn fat without any negative side effects. Whatever short-term weight loss it may provide, it's not necessarily worth the risks.
We're all for using a supplement to help jumpstart weight loss, break through plateaus and more. But, we always suggest using one that's been tested and shown to be effective without ephedra.
Among the best products we've seen this year is one called Burn HD. The pharmaceutical-grade formula is made up of a proprietary blend consisting of four ingredients, which have been proven to help increase metabolism and spark fat loss. There's no mention of side effects from users and dieters talk about great results.
Plus, Burn HD is confident enough in the product to offer a 2-Week Sample, which is a positive sign.
Learn More About Burn HD »