Modere Trim Review

- 16 Things You Need to Know
Modere Trim, a liquid collagen-based supplement, makes some pretty strong claims. The two ingredients in the formula have been researched for years, so there was no lack of information to go on. Our research team looked closely at both elements and at decades of science to get to the bottom line.
Modere Trim can be purchased through their Official Site.
Overview
What is Modere Trim?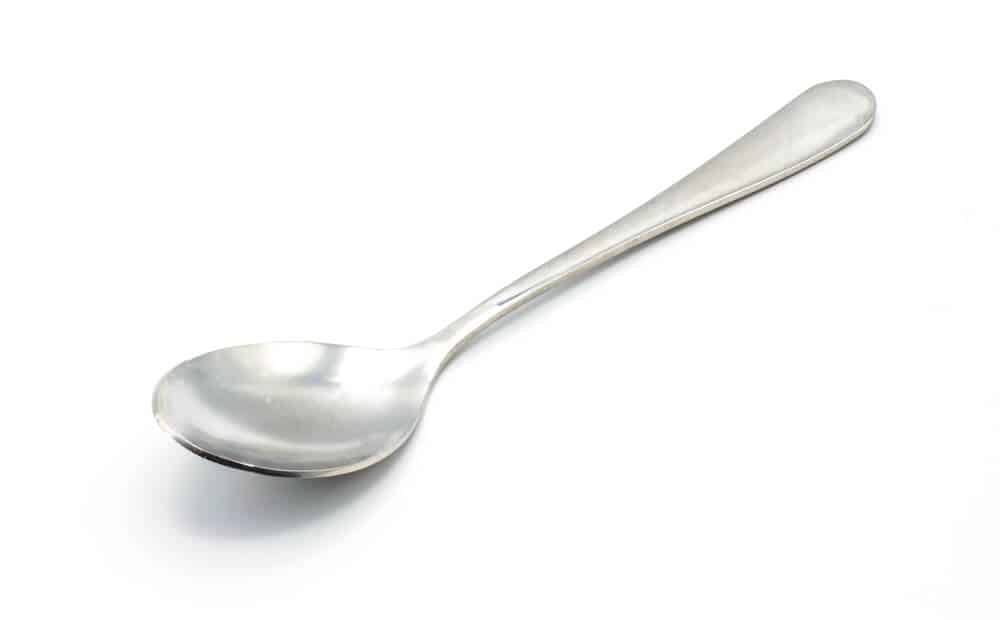 Modere Trim is a weight management product that comes in liquid form. You only need to take one teaspoon each day to see the promised effects, according to Modere. Though there are only a few ingredients in the formula, the list of benefits, as claimed by the company, is long.
The product description puts it best when saying Modere Trim is "an innovative, first-in-the-world combination of two leading technologies for a body transformation experience." Only the ingredients and science can validate that claim, but first, let's look at the company behind Trim.
The two ingredients in the formula are conjugated linoleic acid and Liquid Biocell – another product from Modere.
Journal of the International Society of Sports Nutrition – Conjugated linoleic acid has been at the forefront of weight-loss topics for years, but research is mixed. Some evidence exists that shows promise with reduced body mass.
Nutrients  – On the flip side is research shows no change in body composition with the regular use of conjugated linoleic acid, even if it causes a small reduction initially.
Nutrients – As for research on Liquid Biocell, collagen protein may not be as sufficient as other protein supplements for weight loss.
Products Similar to Modere Trim
Company Info
Who Makes Modere Products?
Modere is the company behind Modere Trim. When searching for more detail, we realized that this business isn't just in the United States.
It appears Modere is a well-established, international multi-level marketing (MLM) company with locations in Australia, Canada, New Zealand,  Japan, India, and Europe– so Modere is a little larger than you may have thought. Modere products are manufactured in the USA in its NSF GMP-certified facility. Their trademarks and brands include multi-patented Liquid BioCell® collagen, Modere CellProof skincare, Lean Body System, and most recently, Modere Axis™ TreBiotic. They also produce the popular Modere M3.
The Better Business Bureau gave Modere a score of "A+," and the company is accredited. The account of the BBB website opened in 1992.
Contact Information
Modere
588 South 2000 West
Springville, UT 84663
1-801-418-2000
Phone: 877-633-3731
SMS: 877-633-3731 (Text with your full name during business hours)
E-mail: service@modere.com
Scroll below for one of the best products we've seen over the last year.
Ingredients
Modere Trim Ingredients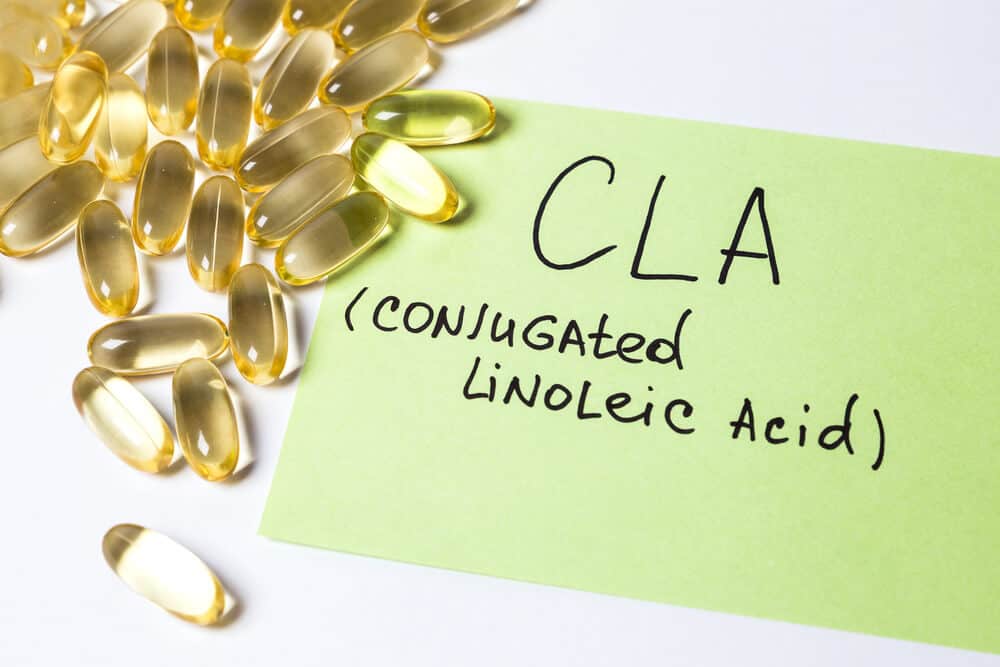 The Modere Trim ingredient profile isn't as exciting as we expected. Modere is a smooth looking, popular company, so the two-ingredient formula took us off-guard. It's good to note a few ingredients will vary depending on the flavor.
Ingredients in Modere Trim primarily include are:
Conjugated Linoleic Acid (CLA)
There's not much current research on CLA and weight loss, but we found a few studies that give us a decent look at possible Modere Trim benefits.
According to a research article published in The American Journal of Clinical Nutrition, "Long-term supplementation with CLA-FFA or CLA-triacylglycerol reduces BFM [body fat mass] in healthy overweight adults."
More research published in PLOS One and Nutrition notes it may slightly help weight loss in animals.
Looks like research is on the fence with CLA. However, newer research presented in the journal Nutrition and Metabolism concluded "as far as human consumption of CLA is concerned, a definite conclusion for safety and efficacy has not been reached yet."
Liquid Biocell
Liquid Biocell looks to be a product of Modere. The ingredient in the collagen supplement is:
Chicken Sternal Cartilage Extract
Supplies chondroitin sulfate, and hyaluronic acid. We found no research on this branded product, which is common because clinical research is expensive.
We did find research on Biocell when searching for chicken sternal cartilage extract, but nothing associated with weight or overall health.
Clinical Interventions in Aging reports, Biocell Collagen, "provides preliminary data suggesting that dietary supplementation with BCC elicits several physiological events which can be harnessed to counteract natural photoaging processes to reduce visible aging signs in the human face."
There are studies noting the use of hydrolyzed collagen in food products. According to the journal Molecules, "HC is widely used as a functional ingredient in the food industry because of its properties."
A few others are available, but they deal with joint health and other medical issues.
Nutrition
Modere Trim Nutrition (Vanilla)
Here is some basic nutritional information, though the exact facts differ from one product to the next.
Serving Size: 1 tablespoon
Calories: 50
Fat: 4g
Carbohydrates: 3g
Sugars: 0g
Sodium: 15g
Flavors
List of Modere Trim Flavors
There are only five flavors:
Trim- Coconut Lime
Trim- Lemon
Trim – Vanilla
Trim- Chocolate
Trim – Mango
What does Modere Trim taste like?
We found only a couple of reviews, even after being on the market for some time, about taste. The consensus is the Modere Trim weight loss supplement is quite sweet, which doesn't work for some people.
Results
Modere Trim Benefits or Results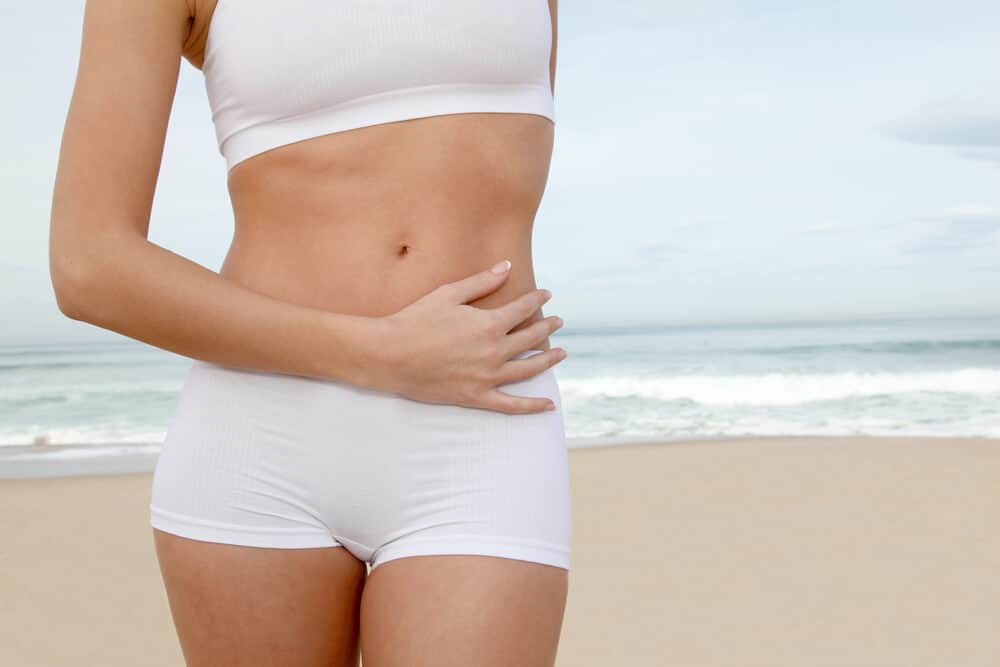 The product claims a "scientific advantage for a sculpted, lean body." There's even a 5-star review sharing, "I dropped 2 jean sizes in just 2 months." Direct claims made by Modere are:
Supports fat metabolism
Inhibits cellular fat storage
Supports a reduction in fat cells
Improves muscle tone
Restores youthful skin
Supports joint, muscle fitness, and connective tissue health
Supports healthy hair, nails, gums, and eyes
While the ingredients are associated with these claims, conflicting research exists in many cases. In some cases, it may be best to take a look at the Modere Trim before and after pictures.
Side Effects
Possible Modere Trim Side Effects
With only two ingredients the potential for Modere Trim side effects is smaller, but there are a few connected to CLA.
Known CLA side effects, according to research completed by the MayoClinic include:
Nausea
Backache
Fatigue
Stomach upset
However, research available in the Journal of the International Society of Sports Medicine stated "CLA presented a reduction of obesity and/or overweight besides other benefits, without evidence of adverse effects."
Directions
What are the Modere Trim Directions?
You take one tablespoon of Modere Trim each day. The company recommends you do so in the morning, but there's no indication as to why.
Stack
Can You Take Modere Trim and Burn Together? Results?
Yes, you can take Modere Trim and Burn together. The two supplements are sold as part of several kits, including Lean Body Sculpting and some combinations with Modere M3.
Effectiveness
Does Modere Trim Work by Itself?
Modere Trim may work by itself, but it depends on what you're expecting from the supplement.
Science is up in the air about the health benefits of CLA, including weight loss and muscle toning. If you're looking to lose weight, research says you may be disappointed.
Based on an extensive collection of research by Examine.com, CLA has no impact on a long list of health conditions or bodily processes.
Cost
How Much Does Modere Trim Cost?
Modere Trim is relatively high on the price scale. One bottle, 30 servings, retails for $99.99 on the official website. If you sign up for SmartShip (recurring shipments) you earn a $10 discount, making the cost $89.99.
Where to Buy
Where Can You Buy Modere Trim?
The only trustworthy website we found selling Modere Trim is the official website.
Although there are some listings for Modere Trim Amazon, it is uncertain whether these are trusted listings. Some prices for one bottle of Trim are as high as $150.
Modere Trim Refund Policy
Modere offers a 30-day refund policy for all of its products, including Modere Trim. However, the price of shipping and handling is not included in the refund.
Pros & Cons
Modere Trim Pros and Cons
There are always pros and cons; advantages and disadvantages, of taking a supplement. This goes for the biggest, most trusted company down to the newbie on the block. Modere Trim isn't exempt.
Pros
One bottle lasts an entire month.
Research is still underway for possible CLA health benefits.
Modere is a well-established, international company.
Cons
$100 a bottle for two ingredients is high.
Current research reviews show no definitive health benefits of CLA.
The product is not safe for vegetarians (collagen from chicken).
Collagen research focuses more on skin and aging.
Reddit Reviews
Modere Trim Reddit Reviews
Reddit is a large social network and more than 50% of Reddit desktop traffic is from the US. Over 52 million people across the world use Reddit every day. We researched Modere Trim Reddit reviews to see what people thought and their experience with Modere Trim.
Among the Modere Trim Reddit reviews, we were not able to find any communities but we did find a few positive and negative responses. Our research suggests that some users loved it, while others aren't as enthusiastic. We found several commentators who shared concerns about whether it actually worked or if it was a scam. Some consumers were concerned that you only lose water weight instead of lasting changes to your body fat composition.
What Users Are Saying
What Users Are Saying
"I love this! It takes about a month to see results but if you stick with it, eat healthier and exercise, you will see results :)."
"I have used these products for over a year now. I wanted to see if it would help my Fibromyalgia. It has done NOTHING for me. Has not eased my pain and I've not lost any weight."
"I did not purchase this product for weight loss although the person who recommended it for my hair said the weight loss will be evident after taking it for about 3 months. It stopped my hair from falling out after taking it 3-4 weeks and I see new growth!"
Bottom Line
Bottom Line on Modere Trim
We like Modere and honestly believe the company sets out to create beneficial supplements. We can't say we stand behind Modere Trim results 100%, however. The research and proof that it works to address the company's claims are missing.
When trying to lose weight, we think the hardest part is sticking with the lifestyle changes you started with in the beginning. Once the honeymoon phase is over and you're in the place where you have to be steadfast to keep losing, it can be hard. That's where we found extra support comes in.
It can be difficult to lose weight and it's a process that no person should have to handle all alone. The weight-loss app Noom offers support backed by amazing personal experiences and tons of research showing that you can lose weight without harsh, restrictive diets. Put yourself first and connect with your very own personal coach with Noom.
We want our readers to be successful with weight-loss, so we've partnered with Noom to offer a free trial offer for a limited time. See the difference for yourself!
Learn More About Noom