Updated: 01/15/2018
- Site operated by Burn HD
I'm obsessed with finding diet products that actually work. Let's find out if this Phenocal review is one of them. We decided to put the spotlight on ingredients, side effects, clinical research and customer service quality. Furthermore, we picked apart hundreds of user comments and testimonials. Then, we refined and condensed to give you the info you need.
Phenocal Readers:
Click here
to find out why we're giving away samples of our product, Burn HD.
What is Phenocal?
In the most basic of explanations, Phenocal is a pill used for weight loss. Pharmaxa claims the Phenocal diet pill is a pharmaceutical grade supplement composed of high-quality natural ingredients.
Phenocal is meant to provide its user with a better level of energy, better fat burning capabilities, and suppresses appetite.
The Phenocal diet supplement is generally considered safe.
However, as with any supplement, you decide to take, you should consult with your physician as your specific needs need to be addressed when assessing the safety of a supplement to be added to your body.
The supplement contains: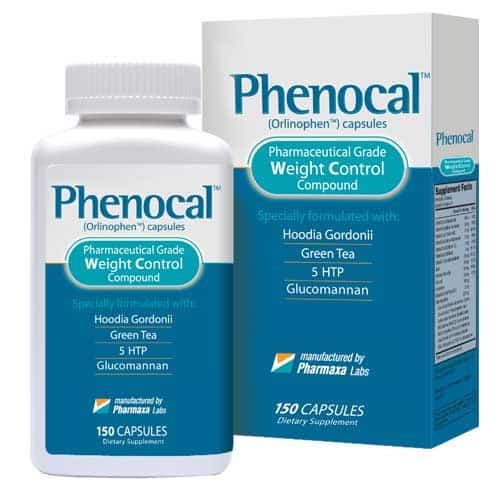 The Company Behind Phenocal
It is important to find out the reputation of the company behind a product. So, who makes Phenocal?
Phenocal is produced by Pharmaxa Labs who is based out of Florida, in the United States. Phenocal was introduced roughly in 2009.
Pharmaxa is also responsible for other supplements including those to aid in sleep, bone and joint support supplements, and menopausal supplements.
Thus, they are no stranger to the pharmaceutical industry.
Products Similar to Phenocal
Phenocal Ingredients
When researching weight-loss supplements, you are likely to realise that there is a plethora of different additives, herbs, and ingredients packed into each dose. Phenocal ingredients are no different.
20 main elements make up the formula, some of which are natural herbs while others are blends.
Phenocal ingredients include:
Chromium
Used to curb cravings, especially unhealthy ones that make you reach for starchy foods.
There are a few studies that support adding chromium to resistance training to give some minor weight-loss and lean muscle building benefits.
Other studies show it to be ineffective. [1]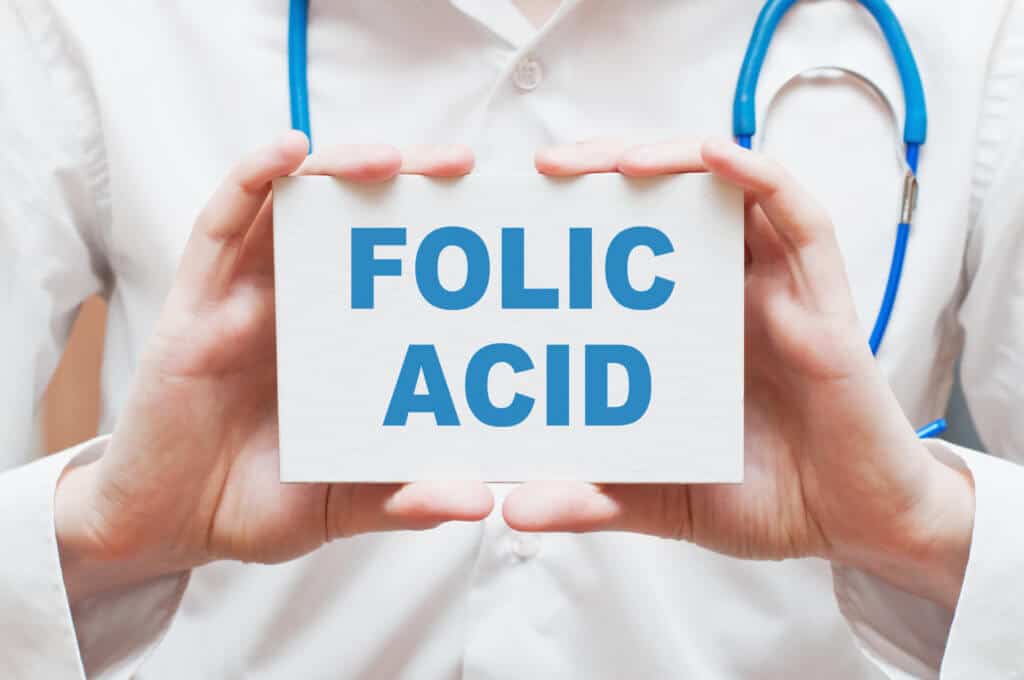 Folic Acid
Folic acid is part of an important group of B vitamins. This group is responsible for regulating your metabolic processes.
The thought process of adding it to a supplement is to help your metabolism increase.
Studies that back the benefits to this in a weight loss supplement are sparse.
Fucoxanthin
This ingredient is derived from brown seaweed. It is a carotenoid and most carotenoids are full of antioxidants.
As a successful weight-loss supplement, more studies on human subjects are needed. [2]
Glucomannan
Glucomannan is a gelatinous, soluble fiber that comes from the konjac root.
The theory behind glucomannan is that once it hits your stomach, it expands into a bulky fiber, making you feel full.
This, in turn, stops you from absorbing carbs and cholesterol causing weight-loss.
Plus, it is very low in calories, and since it takes up space in your gut, you do not eat as much. [3]
Cocoa Extract
Cocoa contains caffeine and theobromine. This combination can assist users subdue their appetite, lose water weight, and intensify muscular activity to burn fat stores. [4]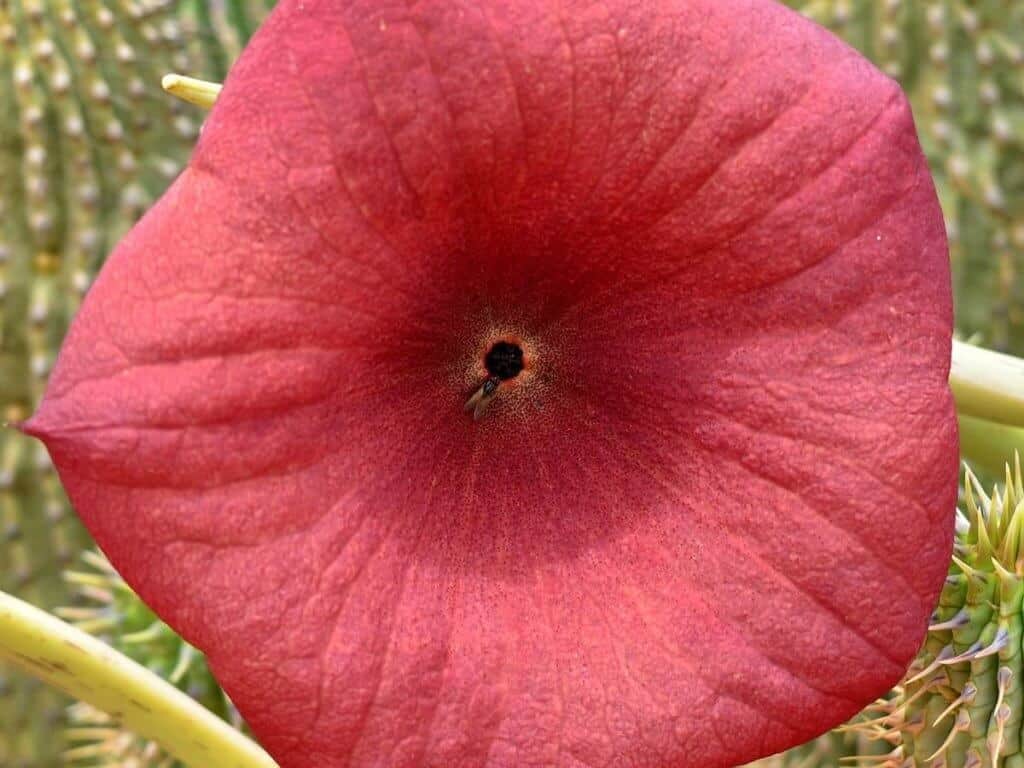 Hoodia Gordonii
Hoodia is found in many supplements as a means to reduce hunger, suppress appetite, and burn fat.
Studies show minimal effectiveness regarding these claims.
Native to the Kalahari Desert, hoodia is regularly chewed by the natives; it is said to keep their appetites in-check and their bodies slim.
There are a few studies that support this evidence, albeit inconclusively. [5]
Green Tea Extract
Green tea has shown some evidence in some individuals to help lose abdominal fat.
Results vary person to person with some receiving modest weight-loss and others minimal-to-none.
The caffeine found in green tea is a stimulant that causes muscle stimulation to burn fat.
However, the antioxidants found in green tea will give you other health benefits.
Evodiamine
Evodiamine is an alkaloid extract that naturally occurs in a plant called evodiae fructus.
Herbalists have used it for a long time and we often add it to weight-loss supplements to raise resting core temperature.
By doing so, your body-heat rises and triggers your metabolism to go into overdrive.
In theory, this extract should work well. However, once again, its effectiveness is up for discussion.
5-Hydroxytryptophan (5-HTP)
Used for appetite suppression, 5-HTP is a naturally occurring in the seeds of griffonia simplicifolia.
It boosts serotonin levels giving you a more positive and happy mood, reducing anxiety, and increasing absorption rates. It also regulates appetite.
Yerba Mate
Yerba mate allegedly causes thermogenesis. It has about 50mg of caffeine per cup and it supposedly increases caloric burn, is a natural diuretic, and suppresses appetite.
Conjugated Linoleic Acid
You can naturally find this ingredient in meats and dairy products. It is a fatty acid that claims to help with fat- and weight-loss, building lean muscle mass, and controlling type 2 diabetes. [6]
Biotin
Biotin is found in food items such as milk, almonds, and carrots. It is sometimes referred to as B7, or H. Biotin is responsible for breaking down carbs, fats, and proteins.
Forskohlii.jpg" alt="What is Coleus Forskohlii" width="999" height="748" />
Coleus Forskohlii
Also known as forskolin, it is found in the root of the Coleus Forskohlii plant. It has been used for centuries to aid with the digestive system. It is also said to help promote lean muscle gain.
Vitamin B5
This ingredient assists in breaking down fats and carbs. The body also needs it to produce energy.
Bioperine
This is a black pepper extract that contains a high percentage of piperine and certain alkaloids. It allegedly helps absorb other nutrients in weight loss supplements making them more effective. [7]
Scroll below for one of the best products we've seen over the last year.
What is The Phenocal Total Balance Body System?
The makers of Phenocal also offer a three-step method to help jump-start your new diet.
This method is called Phenocal Total Body Balance System. The system addresses three key factors that are often stumbling blocks for many people trying to get into a diet regimen.
The producer of Phenocal Total Body Balance System claims that this product can help you feel better from the inside out by giving you faster results and an overall feeling of well-being.
The 3 Steps:
Colopril
This first kit in the system is for detoxifying and cleansing your body. It is a colon-cleanser that uses a premium herbal blend to naturally and gently move waste through your body as well as eliminate any parasites and heavy metals.
They also claim that Colopril will prevent future build-up in your digestive system through the use of dietary fiber.
Expelis
Using all-natural ingredients, Expelis, the second step in the system, is used to help with water weight. You shed extra water and lose weight, but only temporarily.
Phenocal
The final step in the system is Phenocal itself. The Phenocal weight-loss supplement gives your metabolism a boost, helps you control cravings, and increases your energy levels.
The makers of this system claim that when put together, these three steps are the most comprehensive product on the market that will get your diet on the right track, boost your success, and give you initial results sooner.
Where to Buy Phenocal
Trying to find where to buy Phenocal? Phenocal pills can be found online at Amazon or you can purchase directly from the official website. It is also readily available in many online supplement stores and eBay.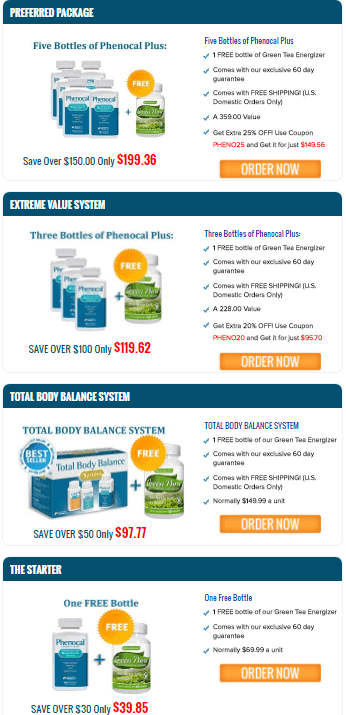 Phenocal Cost
Prices for the product vary depending on if you are purchasing Phenocal with a Pharmaxa diet system or on its own. As a general cost comparison, the pills are about $40 for a bottle of 150 caplets on the official website.
As an added incentive, they throw in a bottle of Green Pure, which is a green tea energizer supplement. You can also save some money by purchasing multiple bottles. Each order of Phenocal pills, regardless of your choice, comes with a 60-day money back guarantee.
Phenocal Packages
Preferred Package – $199.36
Extreme Value – $119.62
Starter Pack – $39.85
Total Body Balance – $97.77
Phenocal Nutrition Facts
Phenocal is full of many ingredients that, in sparse studies, have shown to provide some weight-loss success, even if just at a minimal level. The blends it contains make it hard to get an overall picture. However, the benefits of the natural ingredients in other health areas can also be a plus.
What Does Phenocal Do?
Use of the Phenocal weight loss supplement shows varying results. This is typical with pretty much any diet pill.
They offer Phenocal with the claim that it will give your metabolism a boost, help to suppress appetite and cravings, add lean muscle mass, and give you an overall sense of well-being in addition to weight loss benefits.
Cleanse-1024x677.jpg" alt="Mood" width="1024" height="677" />
Claimed Phenocal Benefits
As is the case with any company trying to sell a supplement, the Phenocal fat burner allegedly:
Decreases hunger
Improves mood
Increases energy
Supports weight-loss
We also found a connection between some of the ingredients in Phenocal and certain health issues. For instance:
Cocoa can help regulate blood pressure.
L-tyrosine supports thyroid function.
Does Phenocal Work?
If you take a look at Phenocal ingredients and reviews, you get the same outcome. Some ingredients do have at least a small connection with weight-loss. However, customer reviews are split, with some people losing weight and others not.
Looking at just the ingredients, the likely effect would be appetite suppression. The chromium helps keep blood sugar levels in check and glucomannan can slow the digestive process, so you feel full for a longer time after a meal.
Are There Phenocal Side Effects to Worry About?
As with any medication or supplement, the answer is a resounding yes. Phenocal side effects have to do with the ingredients and not the overall product. Any formula containing these ingredients could pose the same risk.
Some general side effects that people have reported include:
Headaches
Vomiting
Nausea
Allergic Reactions
There are also specific side effects that you may experience with the individual ingredients that Phenocal contains. Below, we'll look at each one separately:
Chromium
Even though is rare, taking large amounts of chromium supplements can cause stomach problems and hypoglycemia (low blood sugar). It can also lead to liver, kidney, and nerve damage, as well as an irregular heart rhythm. [8]
Folic Acid
It is unlikely that adults will experience any side effects from folic acid if they stick to 1000 mcg daily or less.
However, in larger doses and over longer periods of time, folic acid could cause health issues like cramps, diarrhea, rash, trouble with sleep, irritability, confusion, nausea, changes in users' behavior, and even seizures. [9]
Fucoxanthin
Studies on fucoxanthin's effects in humans are limited and as a result so is our knowledge of the long-term effects of taking this brown seaweed-based substance.
Glucomannan
When using supplements that include glucomannan, be sure to consume plenty of water. It may lead to throat and intestinal blockage. Glucomannan has also caused indigestion and stomach pain. You may experience frequent bathroom use that can, in turn, cause dehydration and mineral loss.
Caffeine
Several ingredients in Phenocal are responsible for upping your caffeine intake. This includes green tea and cocoa. Too much caffeine can cause rapid heart rate, insomnia, migraines, mood swings, upset stomach, inability to focus, jitters, anxiety, and frequent urination.
Hoodia Gordonii
A study from 2013 has reported that hoodia intake can lead to cardiovascular issues such as increased blood pressure and elevated pulse rate. [10]
Beyond that, there is very little research done on hoodia and the long-term effects it could have on users' health.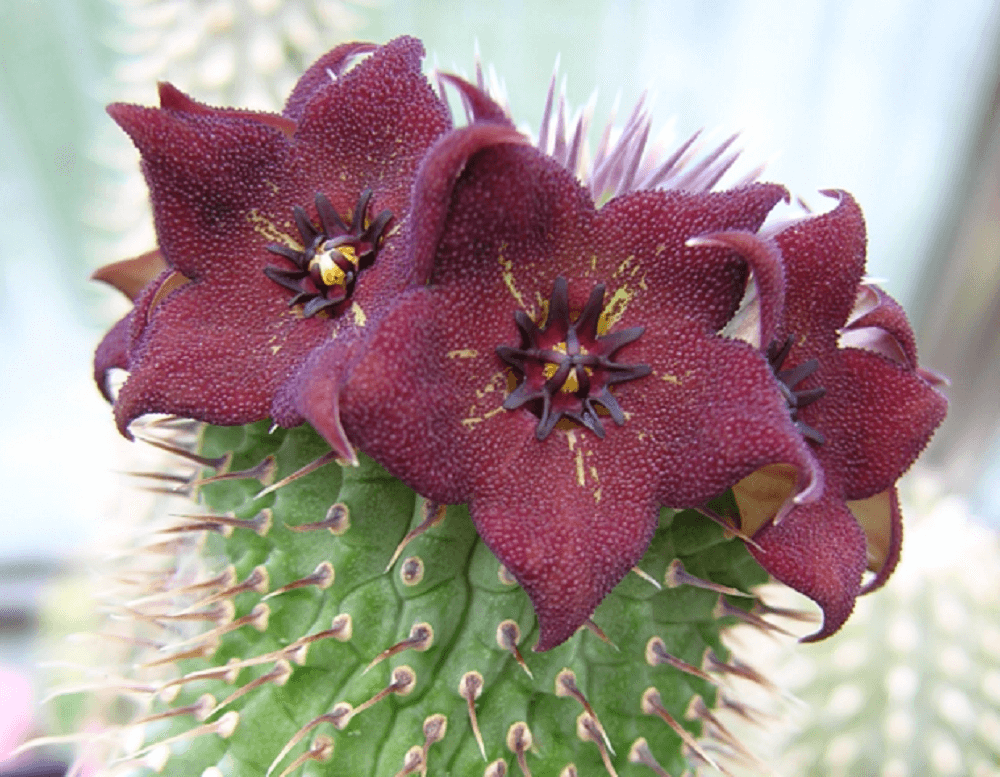 Evodiamine
Like some of the other Phenocal ingredients, there's very little evidence that shows what long-term effects evodiamine could have. Nonetheless, WebMD does say that it could potentially be dangerous to women who are pregnant or breast-feeding.
In addition, it says that because of its capacity to slow blood-clotting, "there is a concern that it might increase the risk of bleeding during and after surgery."[11]
Yerba Mate
Yerba mate has links to oesophagal, lung, and bladder cancer when you take it in large doses or for prolonged periods of time. It can also cause jitteriness, cold sweats, insomnia, irritability, mood swings, and head and stomach pain.
5 -HTP
5-HTP can affect the chemistry of the brain – serotonin to be more specific. For people taking prescription medications that also affect these levels, serious side effects could occur, including:
Heart problems
Shivering
Anxiety
Conjugated Linoleic Acid
Linoleic acid appears to be mostly safe, even when people take in medicinal amounts, but there is a warning that it could cause "stomach upset, diarrhea, nausea, and fatigue."
Much like evodiamine, there are also concerns due to ability to slow the clotting of the blood. It could also increase the risk of getting, or worsening, diabetes. [12]
Biotin
There are no dangerous side effects associated with biotin. [13]
Coleus Forskohlii
When applied intravenously, coleus could cause flushing and low blood pressure. When inhaled, it could irritate the throat or cause a cough. There are also some cardiovascular risks associated with taking coleus, particularly for people with heart conditions. [14]
Vitamin B5
Vitamin B5 appears to be mostly safe even at higher quantities. The only likely side effect is diarrhea. [15]
Bioperine
Bioperine has a number of rare side effects. Bronchospasm is the only severe one, however. The rest include confusion, depression, irritability, nausea, and loss of appetite. [16]
Is There a Phenocal Alternative?
Phenocal vs Skinny Fiber
Both are for suppressing appetite and contain glucomannan to achieve this. Prices are about the same (though there is no guarantee for Skinny Fiber) and they have similar effectiveness.
Phenocal vs Hydroxycut
Both utilize caffeine. Hydroxycut seems to be more effective, but there are many more reviews, so many more reports of side effects and safety issues. The two share many natural ingredients and their prices are on the same levels.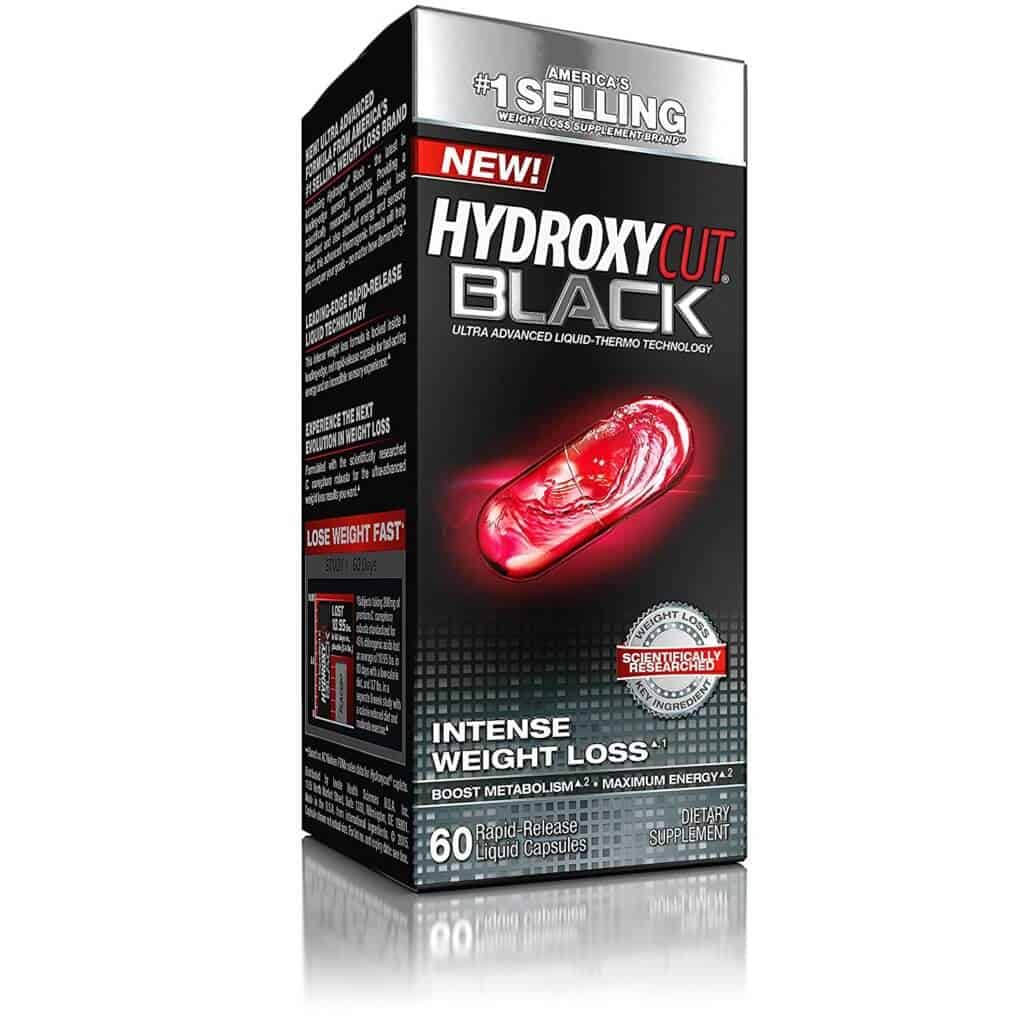 Phenocal vs Lipozene
Lipozene is another diet pill that uses glucomannan to give you a sense of fullness and regulate blood pressure.
However, Lipozene adds other ingredients for bulking up and keeping the product from being lumpy.
Phenocal offers more added ingredients to compliment and encourage weight-loss while Lipozene relies on glucomannan.
Phenocal Directions
When using Phenocal, how many pills a day will you have to consume? Phenocal directions say that you need to take three pills twice a day.
You should swallow the supplement with a full glass of water.
The directions also state that you should take Phenocal 15 minutes before you sit down to breakfast.
You should take the second dose approximately four hours before lunch. Thus, it's six pills per day.
This means that a 150 pill bottle will last you almost a month, or 25 days.
Phenocal Results
As with any review on a supplement you may be considering, the big question is: does Phenocal work? Well, there isn't a yes or no answer.
Different ingredients have different effects on different people.
Some may be more sensitive to the caffeine than others or may experience adverse side effects, while others may find it works for them.
It is also difficult to answer because there is no full breakdown of the ingredients to know how much each pill contains.
Thus, you cannot know if you are ingesting enough of each to make them useful.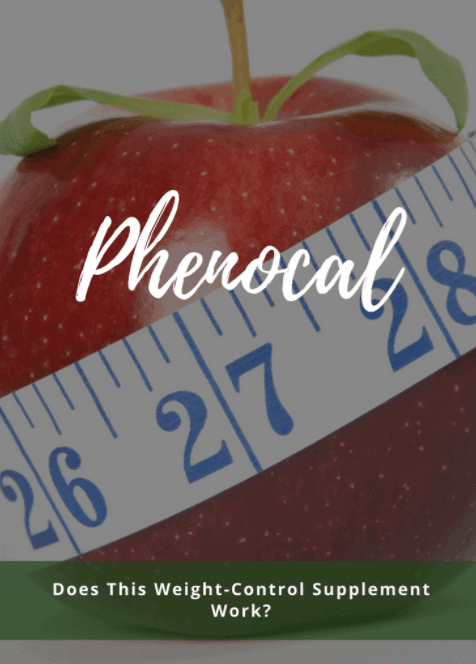 Phenocal Weight Loss
Any diet pill you take while following a healthy diet and an exercise program will show some weight-loss.
On its own, Phenocal weight-loss may or may not happen. When making significant lifestyle changes, you can't pinpoint the one thing that sparked your metabolism.
Phenocal Pros & Cons
Pros
Some ingredients with good research supporting them
60-day money-back guarantee
100% natural ingredients
Stimulant-free
Contains vital B vitamins, nutrients, and minerals
Cons
Company has no contact information
Other ingredients don't work
A lot of negative reviews
What Users Are Saying
"The product works well I have had good success with it, and it isn't as expensive as some of the others on the market."
"I haven't been using these very long, but I do seem to have more energy."
"very disappointed. didn't help me at all. Expected it to help curb my appetite but it didn't."
Also: read our Burn HD Weight-Loss Kit review »
The Bottom Line on Phenocal
So, are you thinking where to buy Phenocal? We like that it contains a few natural ingredients and it's sold with a money-back guarantee, but we have some concerns about this one because it's not supported by clinical studies. We're also a bit skeptical about the ingredients considered a fad and the negative user comments.
If you'd like to drop more weight, we suggest going with a supplement containing ingredients backed by research, shown to work and supported by positive customer comments.
Among the best products we've seen this year is one called Burn HD. The supplement uses four clinically-tested ingredients, which have been shown to help accelerate metabolism and ignite fat loss. There's no chatter about harmful side effects and user reviews are showing that people are seeing great results.
The makers of Burn HD are so confident in their supplement, that they're offering a 2-Week Sample.
Learn More About Burn HD »