Modere Review

- 19 Things You Need to Know
When our research team started taking a closer look at Modere, the only product I heard of was Modere M3. An exciting product, but what about the rest of Modere products?
We decided to pick apart ingredients; how they work, the benefits and results. We also focused our attention on the potential side effects of the components. Then, we dug into the research supporting the claims.
Finally, we gathered the facts to give you the bottom line on Modere.
Modere can be purchased through their Official Site.
Overview
What is Modere?
Modere is a company that produces health and wellness products for internal and external use. They also manufacture green household products that are certified as environmentally friendly in a variety of ways.
This company typically sells high-end products, but they are catered to everyone and feature a wide range of products from shampoos to laundry detergents to multivitamins.
Modere offers an e-commerce website for new and returning customers to shop at any time. They categorize their catalog into sections such as personal care, health and wellness, and household care to guide shoppers through the numerous product lines.
Currently, the company ships to the United States, Canada, Australia, New Zealand, and other parts of the world.
Modere Competitors
How Did Modere Start?
Modere has its origins in a previous company named Neways that successfully sold similar products for over twenty years before shifting gears and rebranding as Modere.
Rather than going the traditional route, the company decided to sell its products using a network of distributors, but it now sells its products online as well without the help of its social marketers.
This style of business has proven to be lucrative for many companies because it widens the public's awareness of the products and attracts people who are interested in promoting them for their benefit.
This company began with a mission to create healthier products for inside and outside the body as well as the home. These products would be developed and manufactured with care and exclude harmful chemicals and substances that cause illnesses and are a danger to the environment.
Modere continues this philosophy while developing new products and avidly avoids certain substances for the health and wellness of their customers and the environment.
Scroll below for one of the best products we've seen over the last year.
MLM
What is an MLM?
Modere is often regarded as an MLM, which is known as a multi-level marketing company. MLMs operate uniquely and typically rely on distributors, social marketers, or promoters to spread the word of their products and sell them to the public.
These people do not receive a salary but are instead compensated based on commissions earned on their sales and the sales of on-boarded sellers beneath them.
This creates a pyramid of earnings and is often regarded as a "pyramid scheme." Participants generally gain bonuses for signing on new distributors who are referred to as their down line distributors or social marketers.
As a result, many MLM companies generate more income from new distributor fees than from product sales to real customers. To make things worse, the vast majority of people who join these types of companies as distributors lose money.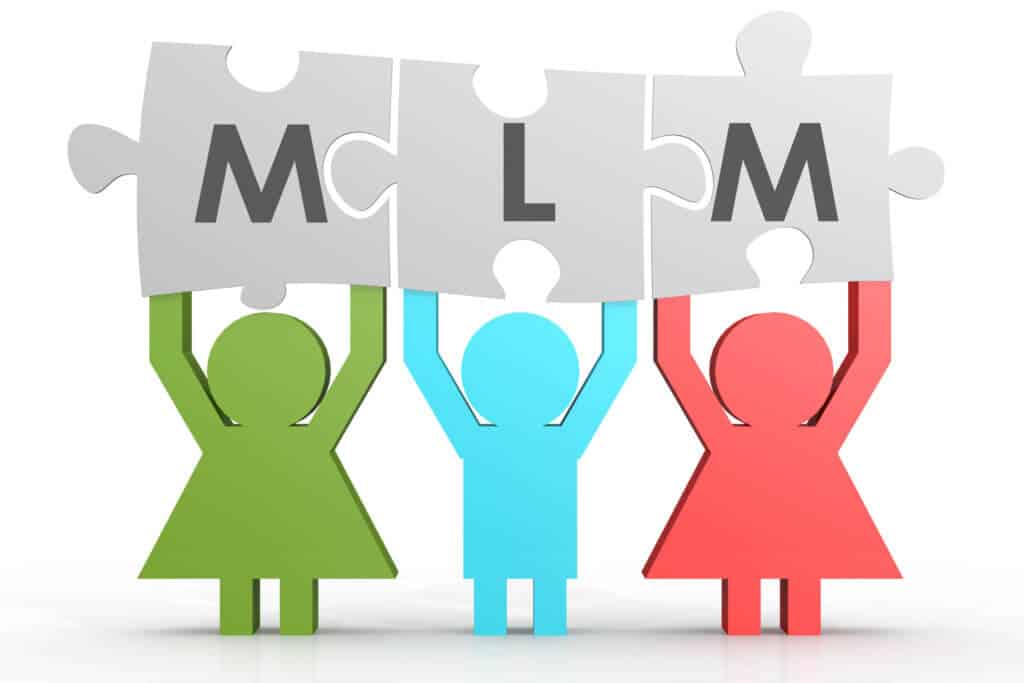 Modere is a modern health and wellness company that offers a variety of health, personal, and household products to consumers via direct sales. Among the products offered by Modere are weight loss drink powders and capsules, nutritional supplements, and beauty creams.
This company uses an MLM marketing method to sell its products.
Modere Compensation Plan
Modere employs independent social marketing consultants to sell their products and recruit other consultants. Modere pays up to 60 percent commissions on products sold.
Consultants earn anywhere from four to seven percent on recruits, all the way to eight levels. Additional bonuses are paid for repeat customers and team sales.
Is Modere a Scam?
This style of a company may lead many to accuse Modere of being a scam, but we need to dig deeper to find out the actual structure of their social marketing program. Most MLMs require new distributors to pay a hefty starting fee and buy many of the products to resell or provide as samples.
It's unclear whether Modere requires this as well, but it seems as if customers and social marketers can get started simply by sharing special codes with the public.
Customers can earn shopping credits by promoting the company to friends, family, and through online channels, while official Modere social marketers opt to earn cash instead.
These social marketers earn through customer sales, including new customer sales and repeat customer sales, and they also earn from the commissions and bonuses obtained from other social marketers signed on through them.
While Modere has a very similar setup to other MLMs and can be fairly labeled as a pyramid scheme, it does aim to create high-quality products that are purchased by real customers rather than sold to distributors.
It also seems to reward customers and distributors for promoting Modere products more than it charges them for the products, unlike many infamous MLMs.
Product Line
Modere Products
Modere offers a very wide selection of products for personal use and household care. Products that fall into the household care category include hand soaps, laundry detergents, dishwasher soap, cleaning wipes, air fresheners, and fabric softeners.
These products are certified environmentally friendly in key ways including the use of recyclable packaging and the omission of harmful and toxic chemicals.
Also, Modere does not conduct tests on animals, their products are BPA-free, and they use biodegradable formulas which are gray water approved.
Modere aims to eliminate hazardous substances like BPA to make household cleaning safer with long-term use.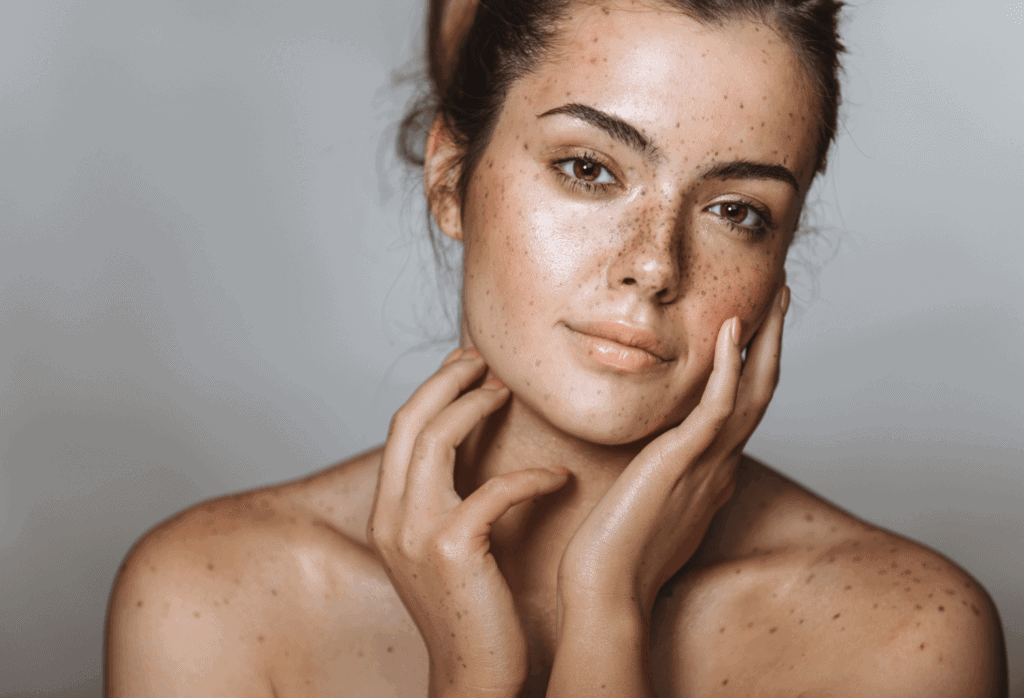 Modere also manufactures many personal care products, including soaps, lotions, toners, makeup removers, serums, shampoos, and anti-aging kits. Modere even offers toothpaste, mouthwash, shaving creams, and a unique antioxidant gel.
These products also follow the same standards as the household care items, which means they aren't tested on animals and don't contain harmful substances. Over time, this can improve skin health and minimize the number of toxins the body needs to expel.
The health and wellness shopping category offers a range of supplements, foods, and drinks that can be used by dieters and health-conscious shoppers.
This category offers products like shakes and drinks that promote the M3 weight-loss system, probiotics, energy enhancing supplements, multivitamins, whey, and even a carb blocker.
These supplements are designed to help people lose weight and sustain good health and can be purchased by anyone with or without doctor approval.
Ingredients
Modere Ingredients
The product list is too long to name every component that goes into each Modere formula. In general, Modere strives to use only clean products that are either safe to use or come directly from nature.
In addition to eliminating toxic chemicals, the company also removes unnecessary substances from their various formulas and leaves only the most vital components.
This applies to all of their product lines.
However, customers are likely to be more concerned about the substances they ingest, so we'll break down some of the ingredients that go into Modere's popular health supplements:
Caffeine
Green tea extract
Green coffee bean extract
Maltodextrin
Pea protein
Stevia
Whole oat bran
Magnesium stearate
These food items are selected as part of Modere's M3 program which focuses on weight-loss in conjunction with a healthy Mediterranean diet.
They go into three separate products that belong to the M3 system including the Burn supplement, the Sustain protein shake, and the Sync fiber drink mix. The Burn supplement comes in capsule form while Sustain and Sync are offered as mixable drink powders.
Caffeine
Caffeine is included in every Burn capsule, and a three capsule daily serving contains the amount of caffeine in about two cups of coffee. Caffeine has long been used as a weight-loss stimulator for its various effects, including its ability to enhance energy and subsequent exercise sessions.
A Medicine & Science in Sports & Exercise study performed on rats provide evidence for this and concluded that rats who were given caffeine before swimming exercises lost more weight and fat than rats who exercised without caffeine.
Other studies found that when humans consume caffeine, whether in pill form, in coffee, or tea, they were able to boost their metabolisms and lose more weight.
This is especially true for those who aren't accustomed to the effects of caffeine. Regular caffeine users may find this method less efficient than those who typically stay away from this stimulant and foods and beverages that contain it.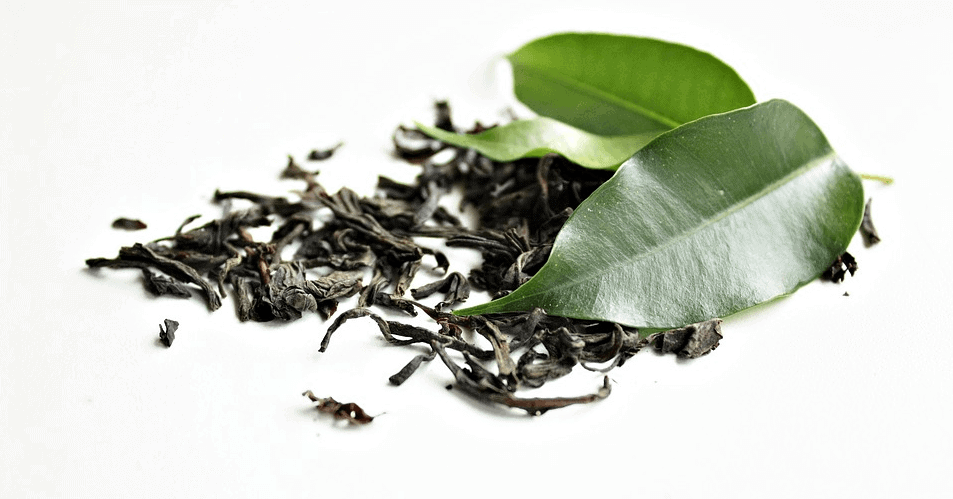 Green tea
Green tea extract is also included for its caffeine content in the Burn thermogenic weight-loss capsules, but it may have other pros beyond caffeine.
The effects of green tea on the body, particularly in obese or overweight individuals, have produced mixed results, according to a study done by the International Journal of Obesity.
Some studies attribute minor reductions in weight to green tea's caffeine content, while others find evidence (Journal of Medicinal Food) that it stimulates the activation of thermogenesis in the body.
Green coffee bean extract has similar levels of caffeine and offers a similar benefit to caffeine and green tea extract.
Maltodextrin
Maltodextrin is included in Modere's Sustain shake, which is a rapidly digested, sweet starch that has some controversy surrounding it. This ingredient is controversial because it's not gluten-free.
Sustain also includes pea protein and stevia, two praised and relatively healthy substances. Stevia has been noted for delivering a sweet taste without the harmful effects that come with sugar and other sweeteners.
Whole oat bran
Whole oat bran is a healthy product used inside the Sync formula, which offers a source of fiber to users. Oats are among the healthiest foods in the world for many people and contribute not only fiber but also vitamins and minerals such as calcium and iron, the Journal of Food Science and Technology shares.
These substances only account for a tiny portion of those used in Modere products, but they represent what customers can expect to find in the most popular health and weight-loss supplements and foods made by this company.
The Modere M3 system perhaps produces the top products in the health and weight-loss category, so reviewing what goes into them provides an accurate representation of the company as a whole.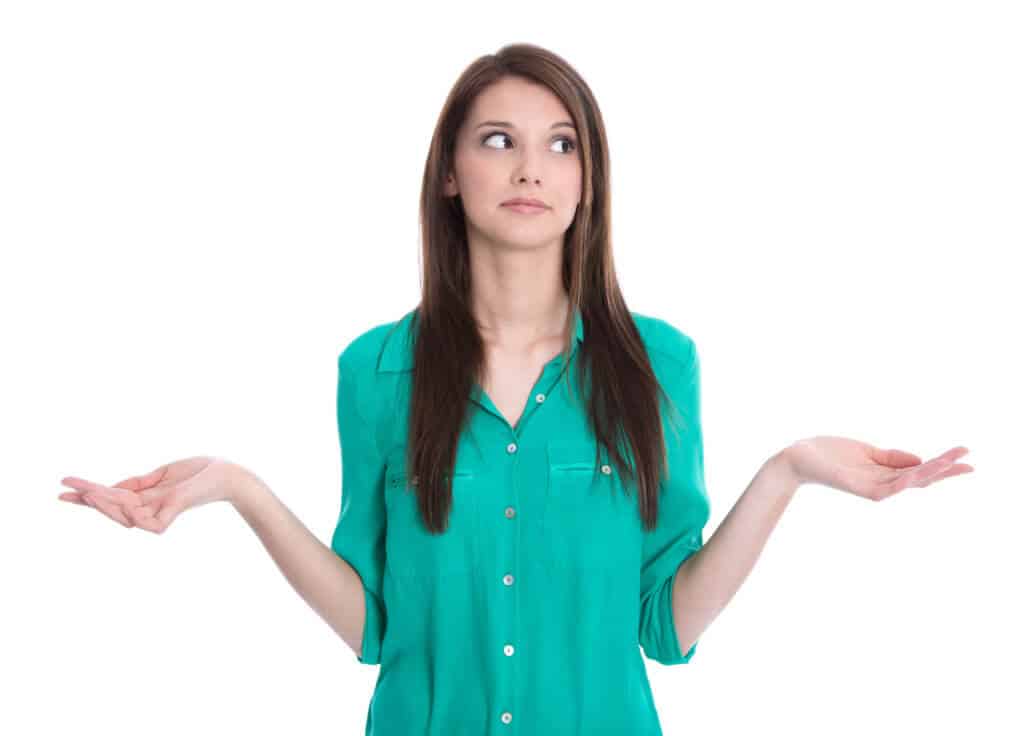 Do Modere Products Work?
Questions like does this product work and how well does the product work may come to mind when browsing through the Modere catalog. In general, no one can guarantee the effectiveness of any product, regardless of how well clinical trials and studies go.
Since many of Modere products are designed to replace everyday products with simple purposes, it can be assumed that most Modere products work. The products that can be expected to work include soaps, shampoos, detergents, and lotions.
These traditional products are the same as standard cleaning products, but they are manufactured with green technology and remove many of the harmful additives that are found in popular brands.
It's the more unique products and the health supplements that usually come into question when trying to measure the effectiveness of Modere items.
To determine whether Modere products work, we'll need to go beyond the laboratory and look at some real customer reviews.
Modere Reviews
Customers often leave feedback on Modere products which either praise or criticize the taste, smell, and effectiveness of their items. Looking at the input for Modere's health and wellness supplements can give us a better idea of how well their health products work.
Here is what some customers had to say about the M3 system:
Gets me energized
I lost 20 pounds
Love how easy it is
No cravings and no jitters
Formula is gritty
Vanilla drink is nasty
Very disappointed
Lost only two pounds after seven weeks
Each review is different from the last, with some listing pros and others listing serious cons. Every review comes from an individual customer with unique needs, and it's important to note that not everyone will have the same experience when using a product.
Some reviewers claimed that the product helped them with their energy levels, cravings, and metabolism and reported impressive reductions in weight, while others were severely disappointed and had problems with the taste and texture of the drink mix.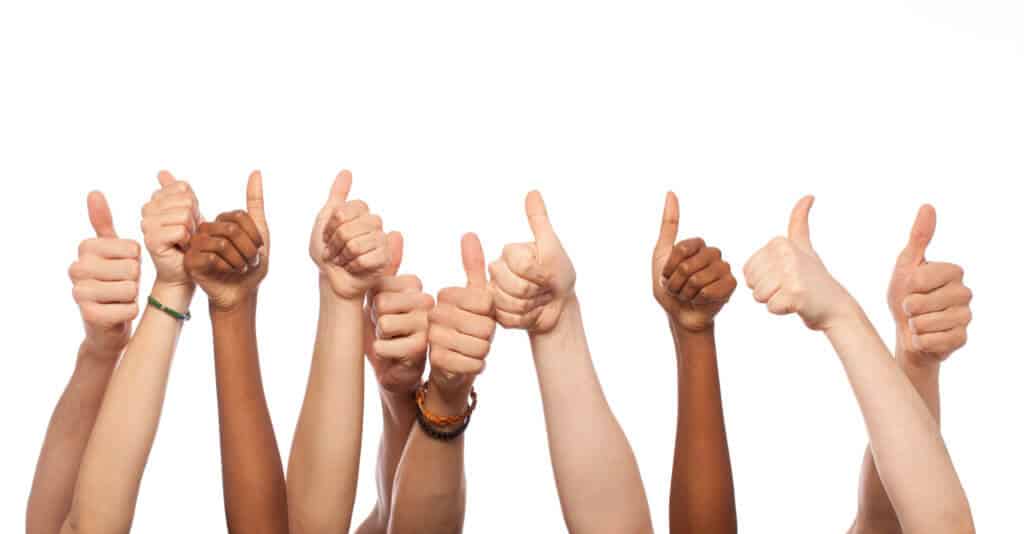 Benefits & Results
Modere Benefits and Results
While there are undoubtedly cons to using Modere products, there are also some critical Modere benefits to consider. These include:
The potential to lose weight
Cleaner living options
Environmentally friendly products
Sustainable manufacturing
Luxury quality
Reduced exposure to toxins
Users who take Modere weight-loss supplements have the chance to effectively and efficiently lose weight with the Modere M3 system or by using other similarly oriented products. Modere customers also have access to clean, sustainable, and environmentally friendly products for personal and home care.
These products are manufactured in a sustainable facility, which reduces the negative impact on nature and wildlife. Finally, customers get to reduce their exposure to harmful toxins while using luxury quality items, and they don't have to compromise their lifestyle for good health.
Details on Modere Products and Weight Loss
One of Modere's specialties when it comes to health supplements is weight-loss, and they offer a range of products to help customers lose weight easily and effectively.
Aside from products that belong to the M3 diet system, including Burn, Sustain, Sync, and Trim, Modere also offers meal replacement shakes, digestive enzymes, a carb blocker, an aloe vera drink, an energy shot, and whey protein.
While many of their products are suited for general health and wellness, several specifically target weight loss. For example, the Carb Blocker supplement consists of white kidney bean.
Some studies show that white kidney bean can result in reduction of fat accumulation, based on research in the journal Nutrients. Unfortunately, many studies are completed on animals and not humans.
Probiotics can also stimulate the digestive system and help the body function better overall, according to Current Protein and Peptide Science.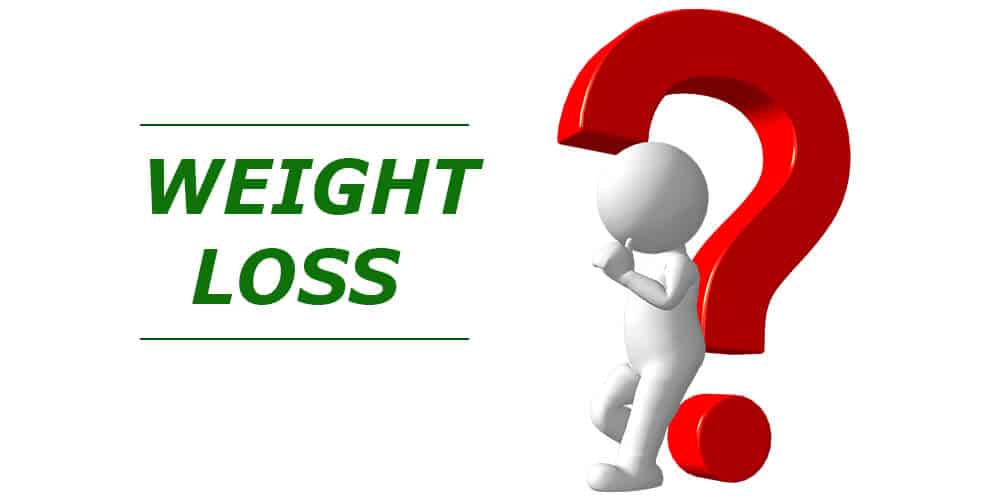 Directions
How to Use Modere Products
Each Modere product is different from the rest and should be used according to the directions listed on the label and the website. Since it would be hard to provide instructions for every single Modere product, we'll offer a few of the instructions from some highlighted products here.
The M3 system comes with at least three different products, and each of them should be taken in different ways.
The Burn thermogenic capsules must be taken with a large glass of water and a meal or snack up to three times per day. Users should not exceed three capsules per day, and they should also space their servings at least three hours apart.
Sustain comes with thirty packs, and each pack should be mixed with six to eight ounces of cold water or almond milk once per day.
Similarly, each scoop of Sync drink mix should be blended with up to eight ounces of cold water or almond milk twenty minutes before the user's evening meal. Alternatively, Sync can be prepared with hot water to make a cup of hot cocoa.
Product Warnings
Modere Product Warnings
Even though Modere strives to make its products safe and free of harmful chemicals and toxins, there are a few warning labels on some of the products.
For example, the Burn thermogenic supplement cautions users against taking more than three capsules per day as this amount contains the equivalent caffeine of two cups of coffee.
Some people who are sensitive to caffeine may experience adverse effects if taking more than recommended, especially if they continue to drink caffeinated beverages.
Modere advises minors and pregnant or nursing women to stay away from this supplement. They also warn that people who are on medications should consult with their doctor first.
The company lists the adverse effects that users can experience from the caffeine including rapid heartbeat, irritability, nervousness, and sleeplessness.
Other Modere products may contain warnings for users and likely advise those who are pregnant, nursing, or under the age of eighteen to steer clear.
Products containing caffeine offer similar warnings regarding the effects of too much caffeine, and others advise users with health conditions to speak with a doctor before trying a new supplement.
Are Modere Products Safe?
Modere holds its developers up to high standards in terms of safety, and they claim that their vast majority of Modere products are safe for use. These include household products, soaps, shampoos, and lotions, which can be used by virtually everyone regardless of age or health condition.
Products containing caffeine or obscure herbs and extracts should be used with caution as they can provoke allergies and other adverse effects.
Side Effects
Side Effects and Modere Ingredients
Some Modere products can produce unpleasant side effects including:
Sleeping issues
Nervousness
Vomiting
Upset stomach
Headache
These symptoms can come about as a result of taking too much caffeine through Modere fat burning products. When taken in large or even moderate quantities, caffeine can make it difficult to sleep and induce nervousness.
It is also associated with vomiting, upset stomach, and headaches. On the more severe side, caffeine can affect the heart and cause it to beat rapidly, and those with heart conditions should avoid it.
Cost
What is the Modere Cost?
The Modere cost varies depending on the item. To give a few examples, the Burn supplement is $64.99 at regular price, Sustain is $59.99, and Sync is also $59.99.
Each of these Modere prices is approximately for one month's supply of the product. This means that to purchase all three, users can expect to spend nearly $200 per month for the M3 program.
If you're asking where can you buy product items for the M3 system, visit the main Modere website to discover shopping options.
Lawsuits
Modere Lawsuits
There are a few lawsuits involving Modere, but at least several of them have concerned other companies rather than disgruntled customers. In 2016, Nerium filed a lawsuit against Modere accusing it of stealing its distributors and violating certain contracts, BehindMLM reports.
In the spring of 2017, another company called AdvoCare sued Modere for interfering with contracts again as well as civil conspiracy.
In June 2018, Jesse Lee Ward sued Modere over a failed business relationship. The case was ultimately dismissed in November 2018, according to PacerMonitor.
Modere Alternatives
For those who are asking where can you buy product lines similar to those made by Modere, there are many alternatives to choose from. Most companies specialize in either cleaning products, health supplements, or topical beauty products, but some brands cover a wide range of toxin-free, eco-friendly formulas for home and personal use.
People who are interested in these types of cosmetics and cleaners should research natural and environmentally friendly personal care and home care items online and within familiar stores.
What Users Are Saying
"The burn capsules caused me to have severe vomiting, abdominal pain and diarrhea. At first I thought I had food poisoning until I took the pills a second time. I felt like I was going to die. Take at your own risk."
"I love this product! It's a great tool to assist in your weight loss! Truth is, nothing is going to make your fat disappear unless you make your bad habits disappear first. If you don't eat correctly and take care of your body, nothing will work. This is a great aid in your weight loss journey. Can't wait to try other flavors!"
"Ordered the bottle of Trim Lemon through Modere, the company that distributes this product. When it came, I put it in the refrigerator. Each morning, I take one tablespoon – I've done this now for 5 days. It's very sweet and I don't do well with sweet foods in the morning. I do not care for it but am trying to take it for 30 days. I wonder if another flavor is better?"
Bottom Line
The Bottom Line on Modere
Now, let's take a final look at Modere.
27 years in business
Offering lifestyle products
MLM opportunity
While this is a shortlist, we did find some benefits of Modere products and some potential side effects from Modere ingredients. However, it's a trusted brand with more than 27 years in the business. We found research supporting the effectiveness of some of the ingredients, but Modere products aren't the only ones out there.
Why is it so difficult to make lifestyle changes that end in weight loss that lasts? Some say it's all about the support system – and we agree. We think technology can help people lose more weight and keep it off.
Among the best technological advances in weight-loss apps is Noom. With Noom you get coaching, meal plans, exercise tracking and an extensive food database maintained by nutritionists, not users.
Also, Dietspotlight readers can access a free trial of Noom to see just how it feels to have the support you need to lose weight for good.
Learn More About Noom »