Multi-GI 5 Review

- 13 Things You Need to Know
According to Multi-GI 5, optimal digestive health is the key to improving bodily health. Through their blend of probiotics and gut-boosting ingredients, this supplement claims to increase energy, balance the bacteria in the gut, support weight management, and support the gastrointestinal lining. Overall, the product claims to provide full-body support, but is that true?
What are the ingredients found in this digestive blend? What kind of benefits can you expect from this supplement? If you want to learn the answers to these questions and more, make sure to keep reading to the bottom line!
Multi-GI 5 can be purchased through their Official Site.
Overview
What is Multi-GI 5?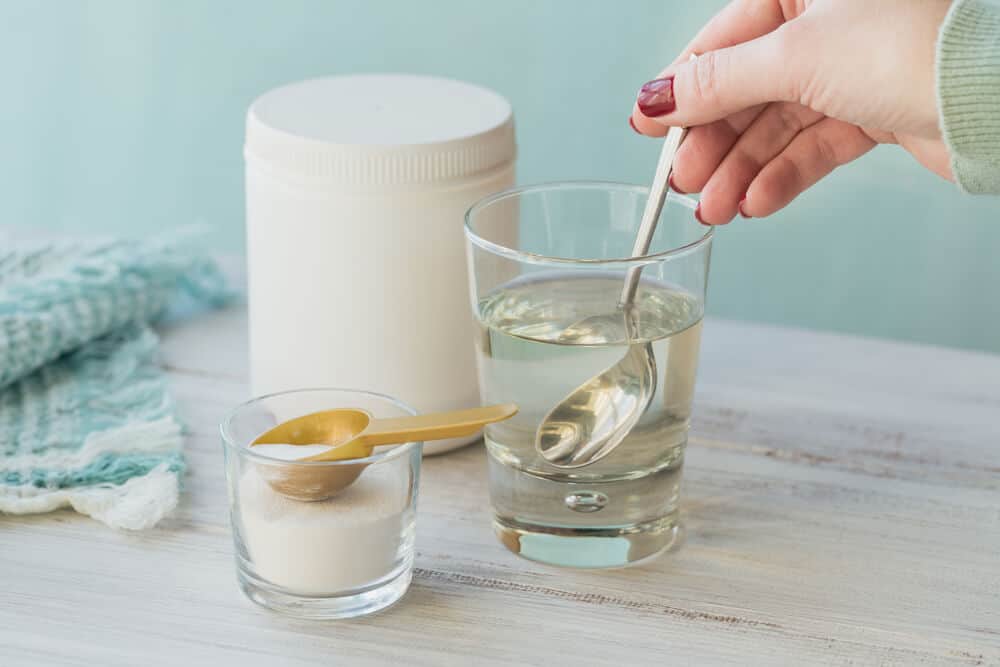 The Multi-GI 5 supplement is a weight management and gut health product made by Randy Jackson. According to the product, the formula combines a uniquely designed GI health blend, probiotics, and prebiotics to provide a holistic approach to gut health.
It is used for soothing the digestive tract, as well as for supporting digestive integrity and addressing other issues of the gastrointestinal tract. According to the manufacturer, the proprietary GI Health blend promotes nutrient absorption, relieves GI discombobulation, and supports gut health.
Before learning more about Multi-GI 5, let's see what the research has to say about the ingredients:
Current Opinion in Gastroenterology: According to this study, prebiotics and fermentable fiber can influence gut bacteria and improve human health.
Preventative Nutrition and Food Science: This study has shown that probiotics, prebiotics, and synbiotics are capable of modulating hormones, neurotransmitters, and inflammatory responses, all of which protect against the triggers of weight gain induced by eating food.
Current Protein & Peptide Science: Researchers from this study support the importance of overall health by better-supported digestion.
Multi-GI 5 Competitors
Who Makes Multi-GI 5?
Unify Health Labs is the manufacturer of Multi-GI 5. They have been accredited with the BBB since February 3rd, 2021. They earned an "A+" rating and a 4.47 out of 5 stars based on an average of 101 customer reviews. There have been seven complaints closed in the last three years – five in the past year alone.
According to the product's website, their philosophy is treating the individual as a whole. In order to treat someone as a whole through mind, body, and spirit, they fully believe that the three must be integrated.
Additionally, the company claims its products have been scientifically proven effective, and its expert team is dedicated to helping transform our customers' lives.
Multi-GI 5 Customer Service
The Multi-GI 5 customer service team can be contacted through the phone, e-mail, and online chat service:
Phone: 1-800-935-4598
Address: 22647 Ventura Blvd, Ste 2016, Woodland Hills, CA 91364
Email: support@unifyhealthlabs.com
Individuals can also submit a contact form online.
Scroll below for one of the best products we've seen over the last year.
Other Products From the Makers of Multi-GI 5
There are multiple products available from Unity Health Labs.
Multi-Metabolic 5TM
The three powerful ingredients in Multi-Metabolic 5 work together to improve the function of the metabolism. According to the supplement, weight loss, improved moods, and improved sleep patterns are some advantages of a healthy metabolism.
Multi-K2 D3TM
According to the supplement, the vitamin D3 and K2 in Multi-K2 and D3 are essential for maintaining healthy bones and a strong heart, as well as keeping users energized and even boosting mood.
The other products are: Multi-Digest 6, Advanced Multi-Prostate Support, Multi-Mineral Pro, Total Multi-Cleanse, and Multi-Protein Fiber Shake.
Claims
Multi-GI 5 Supplement Claims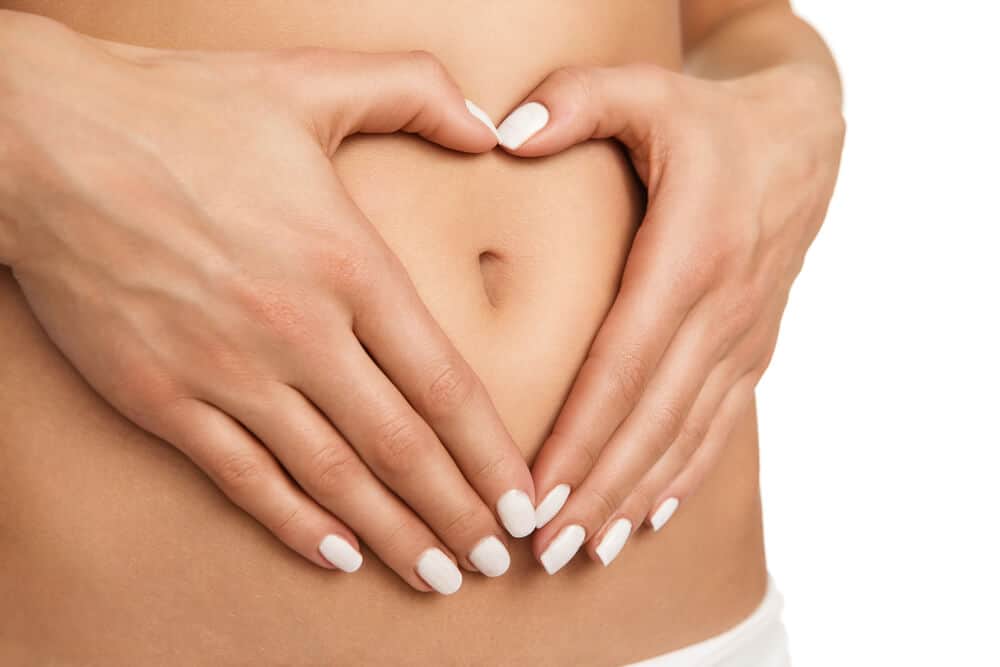 Multi-GI 5 makes multiple claims about their products:
Improved digestive health
Increased energy
Weight management
Gets rid of "leaky gut"
Enhanced regularity, reduced bloating, and reduced gas
Reduce food cravings
Multi-GI 5 also claims that probiotics and prebiotics combine to effectively treat regularity issues, gas, bloating, and discomfort. It also says it aids digestion and eases abdominal discomfiture by acting as a fiber.
The product says it was widely acclaimed for its energy-improving capabilities and its ability to reduce cravings.
Ingredients
Multi-GI 5 Ingredients
Multi-GI 5 contains multiple ingredients, which are all found in various health blends.
GI Health Blend
The following ingredients are included in this blend in the following dosages:
3 mg Berberine Hydrochloride
50 mg Licorice Root Extract
10 mg BioPerine extract from Piper Nigrum
70 mg KetoVantage (Magnesium BHB)
1 mg Zinc
200 mg Fermented L-Glutamine
BioPerine, an ingredient found in countless nutritional supplements, is an ingredient in the GI Health Blend that is supposed to relieve digestive discomfort, support the gut lining, and enhance bioavailability.
Probiotic Blend
The probiotic blend consists of five types of bacteria to optimize your digestive system, help you lose weight, and reduce gas and bloating. Dosages and strains are listed below:
9 mg Lactobacillus gasseri
7.26 B. coagulans
7.13 mg Lactobacillus casei
7.13 mg Lactobacillus rhamnosus
3 mg Lactobacillus plantarum
Prebiotic Blend
The prebiotic blend contains four grams of fructo-oligosaccharides.
Prebiotics offers a range of benefits, the main one being that they make your probiotics more effective. Prebiotics can help your body absorb the probiotics so you make the most of them.
Does Multi-GI 5 Work?
There is some research to suggest that probiotics and prebiotics can aid in healthy digestion and support nutrient absorption. The manufacturers claim the supplement may promote digestion, lower gas and bloating, and improve weight management, so our team looked into the science behind some of the ingredients in Multi-GI 5.
According to the Journal of Functional Foods, found that LP-KFY02 – a version of the Lactobacillus plantarum bacteria strain – was able to reduce fat cell expansion in the liver of mice and mitigate obesity-induced damage to the liver tissue samples.
Another study published in RSC Advances found that the same bacteria strain may lead to weight loss in mice as well, though it is unknown whether these effects may translate to humans.
Research published in The Journal of Nutrition shows that fermented l-glutamine to be vitally important for cell metabolism for immune health.
More research in The Critical Reviews in Food Science and Nutrition discovered that fructo-oligosaccharides are calorie-free, non-cariogenic, and supportive of ion absorption, which decreases cholesterol. Another study published in Medicine noted that probiotics may improve cholesterol.
Weight Loss
Multi-GI 5 and Weight Loss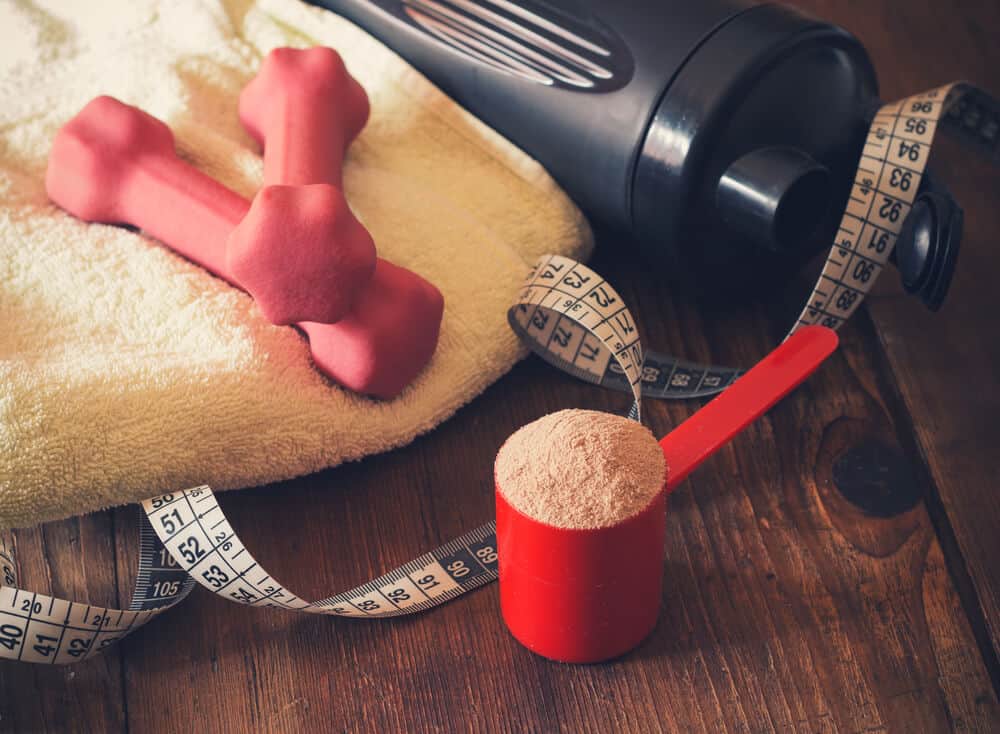 Multi-GI 5 claims to support weight management, but most of its claims are geared toward it improving gut health.
Research published in The Journal of Medicinal Food found that licorice root extract supports fat oxidation. There is also some evidence in Nutrients showing probiotics may play an important role in weight loss, as they can help regulate the gut.
Side Effects
Unify Multi-GI 5 Side Effects
Some reviews claim these pills can lead to diarrhea, cramps, flatulence, and constipation when they contain certain ingredients. As soon as individuals start experiencing these symptoms, it is suggested to stop taking the supplement immediately.
How to Use Multi-GI 5
Users can mix Multi-GI 5 with water or their favorite beverage. Each scoop contains 6.4 grams of fiber, of which four grams is prebiotics. Each container contains thirty servings.
If individuals want to maximize the product's effectiveness, they should take it daily.
Cost and Where to Buy
This supplement can be purchased from multiple online retailers aside from the official website.
For example, individuals can buy Multi-GI 5 at Walmart. They can also purchase Multi-GI 5 on Amazon for about $69.95. They offer 90-day money-back guarantee.
Pros and Cons
Pros and Cons
Pros
There are some studies showing a few of the ingredients can aid in gastrointestinal health.
Cons
This supplement may lead to some negative side effects.
The product can be considered expensive by some.
What Users Are Saying
What Users Are Saying
"I enjoy Multi G5 because it curbs my appetite and seems to give me some slight energy. Definitely doesn't give you the jitters at all."
"I'm so happy I found Multi-GI 5. I have been using this product for about 9 months now and have had a huge improvement with my digestive issues."
"I've been using Multi GI 5 for almost a month. I feel that there may have been an improvement in my digestive health. I'm having problems getting the powder to completely dissolve unless I use a blender. I haven't lost any weight, which was one of the reasons I bought this product."
Bottom Line
Bottom Line on Multi-GI 5 Results
Overall, Multi-GI 5 claims it may improve gut health and aid in digestion. Through its use of gut-boosting herbs, prebiotics, and probiotics, the supplement says it can boost overall health, and some of the studies behind these ingredients show this is true. However, there are some reviews claiming the supplement may lead to some negative side effects. Additionally, the supplement may be considered expensive by some.
Gut health is important, and sometimes supplements can help with that. For some individuals, improving health and losing weight is better achieved when a comprehensive program is backing them up.
That's why so many people are finding success with the Noom program. Their clinically-researched weight-loss system focuses on teaching users how to make healthier choices while keeping track of their eating habits. Users also have access to a personal nutrition coach, tons of community support, and easy-to-use tools that make the transition to a healthier lifestyle that much easier.
Are you ready to lose weight for good? Make sure to check out Noom's free trial offer, available for a limited time.
Learn More About Noom »