Vida Divina Review

- 9 Things You Need to Know
Why are people talking about Vida Divina products? To find out why, we took a closer look at the ingredients, side effects, and clinical research. Additionally, we addressed customer comments and reviews. Then, we gathered the details to give you the info you need.
Vida Divina can be purchased through their Official Site.
Overview
What is Vida Divina?
Firstly, Vida Divina is an MLM opportunity specializing in health and wellness products. Some ingredients include caffeine, green tea, garcinia cambogia, glucomannan, and guarana. These products claim to help with weight-loss, performance, and total health and wellness.
Armand Puyolt founded Vida Divina in 2016. This company sells TeDivina original, Atom, Cheat, Life, Spark, Chaga, Liquid Gold, Mars, Ripped, and Venus capsules on the official website. We like the attention placed on total health and the use of a few natural ingredients.
Before digging any further into the company, we want to touch on the ingredients in the healthy-weight supplement, Atom.
Journal of Functional Foods – Yerba mate has been shown to have the potential to "increase energy expenditure and weight loss." But, most of the research we found on the ingredient was completed on obese mice, not humans. With that said, the results show promise.
Molecular Nutrition & Food Research – It is thought that yerba mate works on mitochondrial respiration. Basically, it works on the powerhouse of the cell.
Journal of Medicinal Food – "… long-term supplementation of dietary yerba mate may be beneficial for improving diet-induced adiposity…"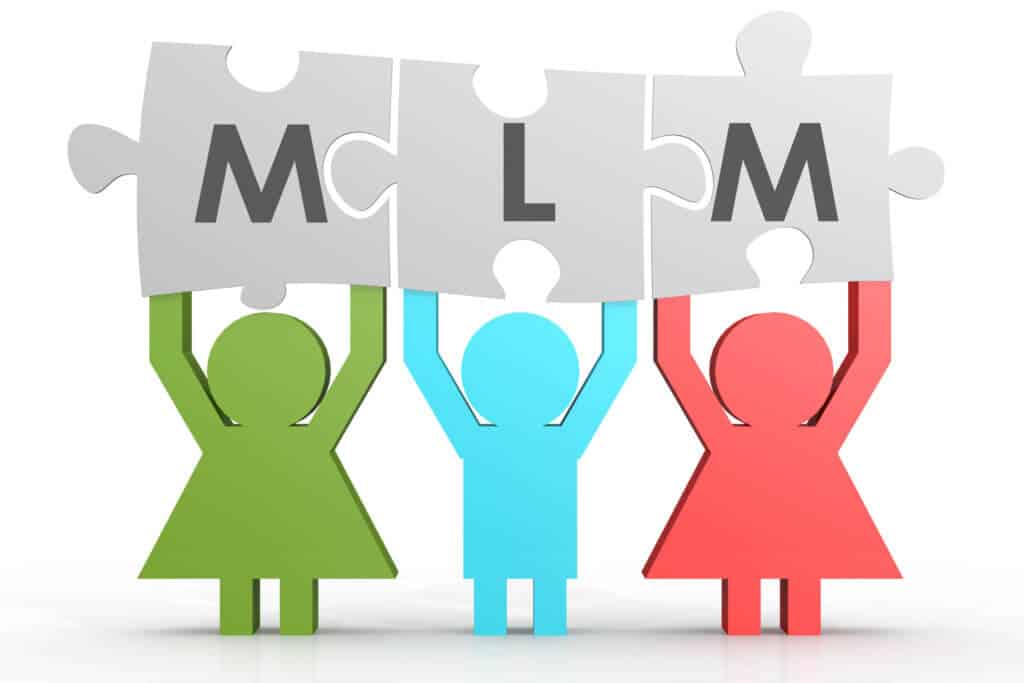 Products Similar to Vida Divina
Vida Divina – The Company
Vida Divina is a direct sales company that has a full line of health and wellness products, energy drinks, cosmetics, baby foods, and pet treats for both cats and dogs.
People who are interested in selling the products get access to the Vida Divina back office to help them succeed in their business.
It's becoming a Vida Divina affiliate and earning a commission from the products you sell.
Vida Divina HQ is located in Fontana, California. The Vida Divina website was first launched in 2012.
Vida Divina CEO Armand Puyolt and his wife, Dr. Esther Ramos, started the direct sales program in 2016, as reported by Business For Home, but we're not sure if the business itself existed before then.
What is the Vida Divina Refund Policy?
Vida Divina offers a 100% money-back guarantee for 30 days for any products or services.
Customers are expected to request a refund from their affiliate unless they purchased directly from the company. If that's the case, you can return the items, and your agreement has not been terminated.
The products must have been purchased within the last 12 months and remain in a resalable condition.
If these conditions are met, you will receive a 90% refund of the purchase price. No shipping and handling charges will be refunded.
All returns, either as an affiliate or as a customer, must first get a return merchandise authorization from the company.
You must ship the items to the address provided by customer service when you receive the RMA.
You must also provide a copy of the invoice with the returned products or service.
The invoice has to reference the RMA and include why the products are being returned. You are required to ship it back in the manufacturer's box as it was delivered.
You must ship all returns prepaid, and tracking and insurance are recommended, though not required.
The risk of loss or damage during shipping is the responsibility of the customer or affiliate.
If the returned product is not received at the distribution center, the customer or affiliate is responsible for tracking the package, and no refund will be issued.
As an affiliate, if you return $500 or more worth of products and request a refund within a calendar year, you may be involuntarily terminated.
Scroll below for one of the best products we've seen over the last year.
Products
Vida Divina Products
Vida Divina has an extensive line of dietary supplement products. We've chosen to highlight a couple of the most popular ones.
Gano
Vida Divina Gano is a capsule form of Ganoderma Lucidum, also known as reishi mushroom.
It is one of the oldest medicinal mushrooms with high regard in Chinese medicine.
It is an adaptogen that helps guard against the impact that stress can have on the body over time.
The company claims that taking the supplement regularly, it can change the immune system's response to calm. Each capsule contains 500 mg. It should be taken once a day. One bottle will last three months.
HCG Capsules
Vida Divina HCG Reactor is a proprietary blend of natural ingredients that claims to release extra fat to be used as an energy source.
It's supposed to activate the hypothalamus in your brain to activate the natural HCG hormone in your body to help you lose weight.
Formulated for both women and women, it contains HCG, L-arginine, green tea leaf extract, black cohosh, glucomannan, and saffron extract.
It's a vegetarian capsule that should be taken twice a day with a full glass of water on an empty stomach.
Take one before breakfast, and one in the late afternoon after lunch, but before dinner.
Use this product alongside a sensible diet and regular exercise program.
Research in the South African Medical Journal shows, "Subjects receiving HCG injections showed no advantages over those on placebo in respect of any of the variables recorded. Furthermore, weight-loss on our diet was similar to that on a severely restricted intake.
Lean
Vida Divina sells a line of meal replacement shakes called Lean. Lean shakes claim to help support your daily nutritional needs, whether you want to lose weight or gain muscle.
The ingredients in Lean consist of a series of blends, including protein, antioxidant, anti-inflammatory, detox green, immune-boosting yellow and white, protein digest, and probiotic blends.
The protein blend contains whey protein concentrate, pea protein concentrate, almond protein, while the protein digest blend contains protease and peptidase.
The antioxidant, anti-inflammatory, detox green, and immune-boosting yellow and white all contain fruits and vegetables like carrots, green apples, spinach, and more.
The probiotic blend contains Lactobacillus Acidophilus, Lactobacillus Plantarum, and Bifidobacterium Bifidus.
Other ingredients in Lean include rice bran, MCTs, chia seed powder, agave inulin, matcha green tea leaf powder, calcium phosphate, magnesium oxide, 5-HTP, sucralose, stevia leaf extract, xanthan gum, and a long list of additional minerals.
Vida Essentials
Vida Essentials is the skin-care product line from Vida Divina.
Products included in this collection include both skin health creams and colored lipsticks.
CX/90
CX/90 is a unique dietary supplement from Vida Divina.
To use, you will have to shake the CX/90 powder on your food up to 6 times. Apparently, this allows you to eat what you want without gaining weight.
The primary ingredient in the supplement is Konjac root powder.
Cafe Divina
Cafe Divina is Vida Divina's line of instant coffee products.
The product line primarily sells regular coffee in flavors, including Black, Cappuccino, Latte, Hazelnut Latte, Mocha, and Hot Chocolate.
However, Sculpt and Tongkat Ali are coffee products that claim to help benefit your health as well.
Cafe Divina Sculpt contains organic Reishi and garcinia cambogia as a way to help suppress your appetite and control your weight.
Cafe Divina Tongkat Ali claims to help enhance performance with its inclusion of Reishi and ginseng.
Other Products
Some of the other products Vida Divina sells include:
Atom
Brain
Chaga
Cheat
Cordy
Ouch
What is Vida Divina Tea?
Vida Divina Tea is one of the leading products sold by the company.
It makes a gallon of tea per bag, and you're advised to drink a minimum of 20 ounces a day.
You should drink eight ounces with lunch, another eight ounces with dinner, and four ounces with your daily snack.
At 20 ounces per day, one gallon will last you nearly a week.
One positive is that the Vida Divina tea is caffeine-free.

Ingredients
Vida Divina Detox Tea Ingredients
Vida Divina sells the popular detox tea TeDivina. The ingredients in this product include persimmon leaves, holy thistle, malva leaves, marsh, blessed thistle, papaya, myrrh, chamomile, ginger, cranberry, Siberian Chaga, Ganoderma lucidum, and fiber.
Persimmon Leaves
Leaves from the persimmon plant are used as a common Chinese medicine.
This is due to the high antioxidant value of the leaves.
In a study from Food and Chemical Toxicology, "In conclusion, TFPL [total flavonoids from persimmon leaves] possess potent antioxidant and free radical scavenging activities.
"These antioxidant activities could contribute, at least in part, to the traditionally claimed therapeutic benefits of persimmon leaves."
Blessed Thistle
It can stimulate appetite and assist digestion, and more.
Papaya
The fruit is known to have several health benefits, including aiding digestion.
Chamomile
This is a well-known ancient medicinal herb.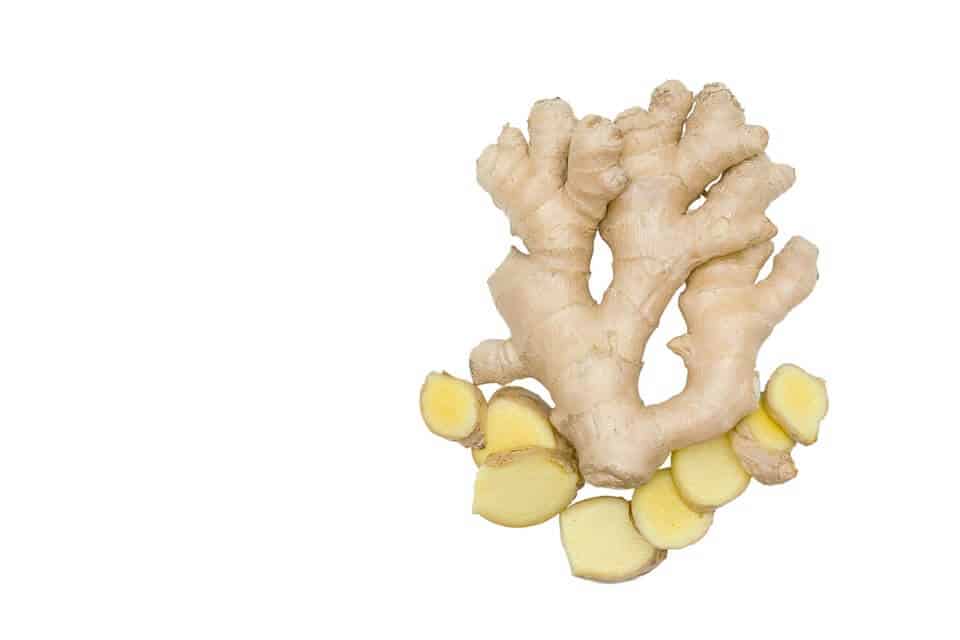 Ginger
A natural herb/spice used in cooking and many other applications.
Fiber
This is a necessary part of the human diet and will assist with digestion and can help with weight-loss.
It is found in fruits and vegetables, as well as many weight-loss supplements.
Vida Divina tea reviews indicate that some people enjoy the tea, while others find the taste off-putting. Weight-loss results seem to be mixed.
Additional Research into Vida Divina Ingredients
These are some common ingredients among many of the Vida Divina supplements.
Hoodia Gordonii
Hoodia is a natural plant that claims to suppress appetite and boost metabolism.
According to a case report published in the Journal of Clinical Pharmacy and Therapeutics, "No published, peer-reviewed randomized controlled trials examining the efficacy of Hoodia were found."
"Literature suggests that some commercial products may not contain Hoodia at all."
Green Tea
A natural source of caffeine, this naturally occurring plant is thought to help boost metabolism.
Glucomannan
This is a fiber that absorbs up to 200 times its weight in water, to fill the stomach and help cleanse the colon.
Therefore it is thought to provide appetite suppression.
According to a study published in the International Journal of Obesity, "Results showed a significant mean weight-loss using glucomannan over an eight-week period.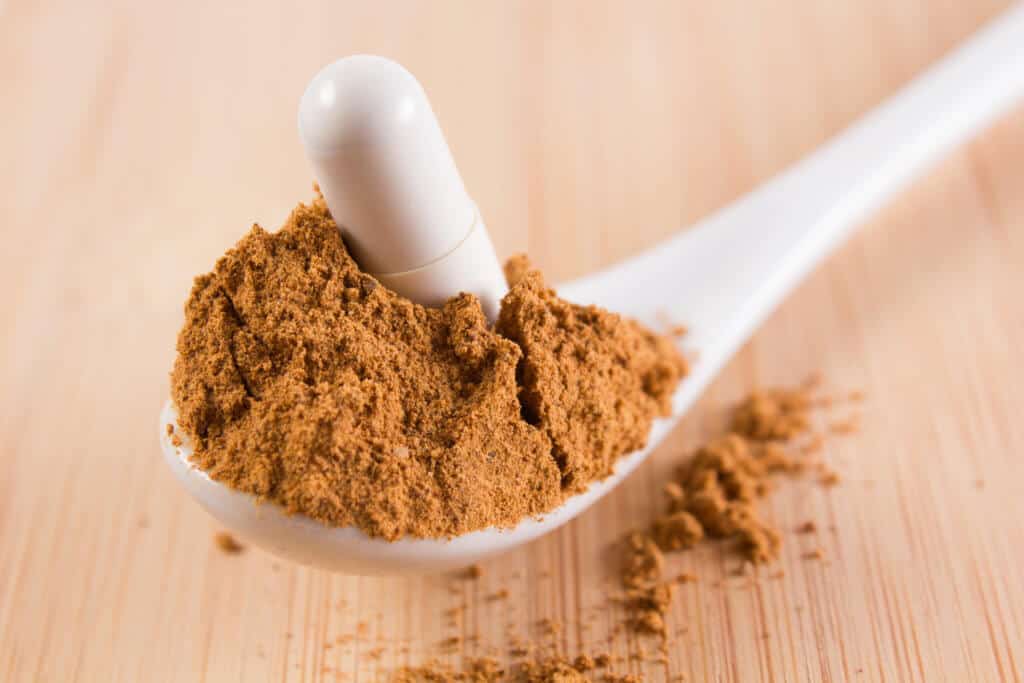 Guarana
Guarana is a natural stimulant thought to help boost metabolism.
Theobromine
This is a stimulant ingredient, naturally found in chocolate.
It's what produces the "feel good" effects when you eat it.
The darker the chocolate, the higher the theobromine content.
Raspberry Ketone
Raspberry ketones are the chemicals responsible for the raspberry flavor.
They are touted as a metabolism booster to aid in weight-loss.
There are concerns about the toxicity and safety of such high doses as often found in supplements.
A study in Regulatory Toxicology and Pharmacology shows, "Raspberry ketone (4-(4-hydroxyphenyl)-2-butanone) is marketed on the Internet as a food supplement. The recommended intake is between 100 and 1400 mg per day.
"The substance is naturally occurring in raspberries (up to 4.3 mg/kg) and also used as a flavoring substance. Toxicological studies on raspberry ketone are limited to acute and subchronic studies in rats.
"When the lowest recommended daily dose of raspberry ketone (100 mg) as a food supplement is consumed, it is 56 times the established threshold of toxicological concern (TTC) of 1800 μg/day for Class 1 substances."
White Kidney Bean
White kidney bean extract is supposed to block some of the carbohydrates you eat from being absorbed into the body.
As such, it is thought to promote weight loss. A study in Nutrition Journal shows, "Experiments conducted with the Phase 2 alpha-amylase inhibitor [from white kidney bean] indicate that it reduces the rate of absorption of carbohydrates.
"The evidence also indicates that Phase 2 promotes weight loss when taken concurrently with meals containing carbohydrates."
Side Effects
Vida Divina Side Effects
Some Vida Divina reviews say they have experienced side effects because of the supplements. They, of course, vary depending on which supplement you take.
Based on some of the ingredients, Vida Divina side effects may include:
Nausea
Upset stomach
Headache
Sleeplessness
Increased heart rate
What Users Are Saying
What Users Are Saying
"I have leg cramps and Gano worked for me. I have been using this product for several years and this product worked for me with continued use."
"I like this product because it reduces my stubborn belly fat and it makes my toilet experience much more easier. My bowel is loose not hard. It's also a detox."
"This product makes me sick to my stomach, it didn't work for me, and I wouldn't recommend it to anyone."
Bottom Line
The Bottom Line on Vida Divina
Will you benefit from Vida Divina products? We like that the company uses natural ingredients and that customers seem impressed with the business. There is the issue with a few discouraging comments and that there's a minimal amount of research.
Losing weight is a journey, so we suggest finding a weight-loss program connected to research and backed by positive user experiences.
Amongst the best programs we've seen this year is one called Noom. The benefits of the weight-loss program are highlighted in multiple clinical studies. Plus, the program comes with a human coach, personalized meal plans, and interactive support groups.
Noom is so confident in their system that they're offering Dietspotlight readers a free trial offer.
Learn More About Noom »