Orgain Review

- 13 Things You Need to Know
Orgain is yet another line of protein meal replacement product. The Orgain claim to fame is its entirely organic, GMO-free, gluten-free products. Of course, they cost more as well.
Is the juice worth the squeeze? Should you drop the extra dough for Orgain supplements? Our research team decided to find out. We looked at ingredients, compared prices, and summarized the data for you. Read on.
Orgain can be purchased through their Official Site.
Overview
What is Orgain Organic Protein?
First off, Orgain is a line of organic plant-based protein powder supplements that are high in quality, and free of hormones, pesticides, antibiotics, and herbicide residues. They only contain "the best ingredients" and are free of gluten, soy, artificial colors and flavors, GMOs, and preservatives. Furthermore, Orgain products are made in the USA and are intended to help people with nutrition on-the-go, weight management, energy levels, meal/snack replacement, and specific medical needs. Here is a rundown of the supplements in this range:
Organic Nutrition Shakes
Orgain Protein Bars
Organic Meal Powder
Grass Fed Whey Protein Powder
Organic Cold Brew Coffee + Protein
Kids Protein
Organic Protein Plant Based Powder
Orgain Organic Slim
Grass Fed Protein Shakes
Organic Superfoods Powder
Vegan Nutritional Shakes
Organic Almond Milk
Both ready-to-drink and powder supplements are available from Orgain. These products are encouraged to be used as meal replacements to help with weight loss. These shakes can potentially help you cut out some calories, which in turn, may aid with weight reduction.
Nutrition & Metabolism – People will seek out a whey or vegetarian protein powder to help stave off hunger and replace meals, as well as unhealthy snacks that lead to weight gain. These drinks can also help you burn off fat instead of muscle. This is because the protein in these shakes provides amino acids, which build, preserve, and repair lean muscle tissue. However, a reduced-calorie diet plan is crucial for this to help with weight loss.
Current Nutrition and Food Science – Many people like protein drinks because they are simple and convenient, which makes them ideal for on-the-go and hectic lifestyles. Many of these protein supplements also provide a broad array of vitamins and minerals to help with overall nourishment. This is very important if you're replacing some meals with protein shakes.
Obesity Surgery – Some research shows that taking whey before or after a workout can aid with muscle building. Other studies have linked whey protein to fat loss and weight management. This is mainly because it staves off hunger, which may help you eat fewer calories.
Products Similar to Orgain
About Orgain
This company was founded by Dr. Andrew Abraham. He is a firm believer in organic, wholesome nutrition -especially when the body is experiencing severe stress. Orgain was started in 2008 and is geared toward pretty much anyone interested in fitness, convenient nutrition, weight management, and staying healthy.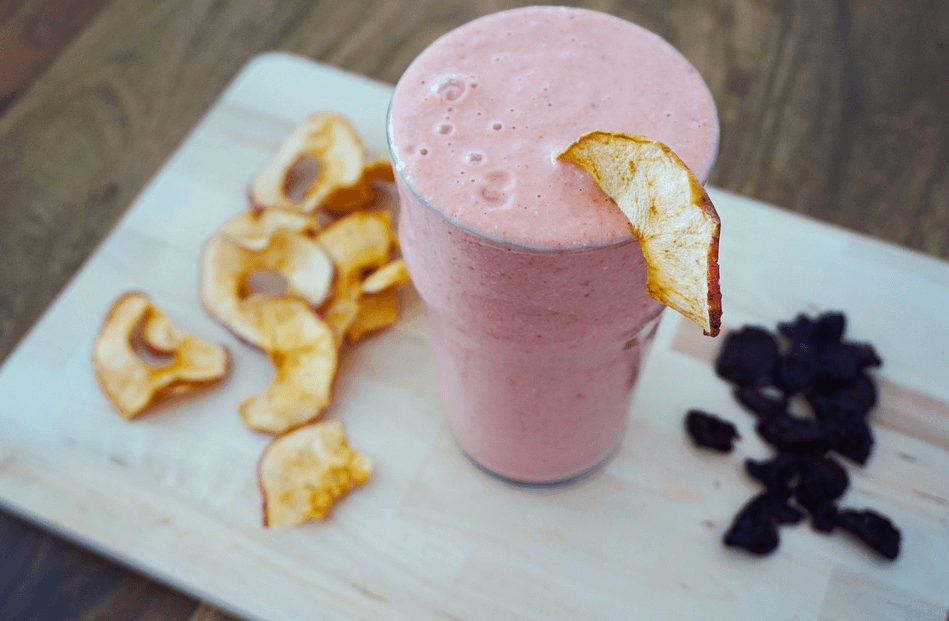 Scroll below for one of the best products we've seen over the last year.
Nutrition Facts
Orgain Nutritional Facts
It's only natural to be curious about the nutrition facts of Orgain protein shake powders and bottled drinks before you give them a shot. Here is a closer look at a few of these products:
Orgain Organic Protein Powder Vanilla Bean
Protein 21g
Dietary fiber <1g
Sugars 0g
Total fat 4g (saturated 0.5g)
Cholesterol 0mg
Erythritol 5g
Total carbohydrates 15g
Sodium 270mg
Potassium 80mg
Calories 150
Nutritional values vary by flavor. Except for Protein which is 21g for all.
Other flavors include Creamy Chocolate Fudge, Chocolate Coconut, Chocolate Caramel Sea Salt, Chocolate Peanut Butter, Peanut Butter, Natural Unsweetened, and Iced Coffee.
Orgain Organic Nutrition Shake Sweet Vanilla Bean (ready-to-drink)
Calories 250
Cholesterol 20mg
Protein 16g
Dietary fiber 1g
Total fat 7g (saturated 1g)
Sugars 12g
Carbohydrates 32g
Sodium 260mg
Potassium 160mg
Flavors include Creamy Chocolate Fudge, Iced Cafe Mocha, and Strawberries & Cream.
Orgain Protein Bar Chocolate Coconut
Protein 10g
Calories 160
Erythritol 3g
Dietary fiber 2g
Total Sugars 6g
Potassium 100mg
Total Carbohydrates 18g
Sodium 125mg
Total fat 7g (saturated 3g)
Cholesterol 0mg
Nutritional values vary by flavor. Except for Protein which is 10g, Erythritol 3g, and Cholesterol 0mg for all. The calories are all 150 except for Chocolate Coconut which is 160.
Flavors include Chocolate Brownie, Chocolate Chip Cookie Dough, Peanut Butter, Peanut Butter Chocolate Chunk, S'Mores.
Benefits
Benefits of Protein Drinks
As you probably know, many dieters turn to protein shakes, bars, and powders to help them reach their weight-loss goals. Some people have to search high and low for the best vegan protein powder for weight loss. Well, protein is an essential macronutrient that helps with energy, muscle maintenance, and recovery, as well as the overall health of bones, nails, hair, tissue, and blood.
Keep in mind that the primary factor when it comes to protein drinks and weight loss is calorie reduction. By replacing 1-2 meals per day with a low-calorie protein shake or bar, you can lose weight because your body is burning off more calories than you're consuming.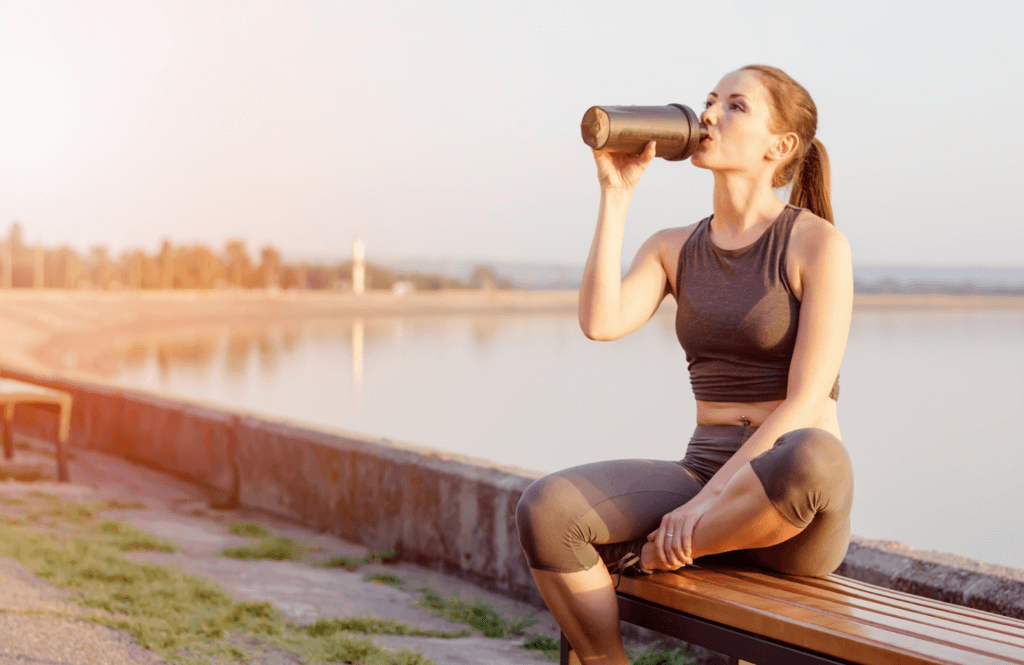 Orgain Organic Slim – The Weight-Loss Product
One product that is made especially for weight loss is Orgain Organic Slim. This is a plant-based protein powder that contains other key ingredients to help reduce appetite, boost metabolism, and restore healthy bacteria to the digestive tract. To use this diet supplement, you just add two scoops to 8-12 ounces of water or almond milk (mix well) and drink once per day. Now, let's take a peek at the ingredient formula:
Plant-based proteins
Inulin fiber
Bacillus subtilis (probiotic)
Matcha tea
Cinnamon
Green tea
Moringa leaf extract
Rice bran
Oleic sunflower oil
This product does contain some beneficial ingredients that can potentially help you see weight loss results. For instance, it has some green tea, which is an unfermented variety that provides both catechins (EGCG) and caffeine to boost metabolism and speed up fat burning. This herb is used in some over-the-counter dietary supplements for weight management and is supported by some actual research when it comes to fat loss.
According to Clinical Nutrition, Orgain Organic Slim contains some cinnamon, which may help to slow down your stomach from emptying in order to keep you feeling fuller/satisfied longer.
According to Nutrients, the probiotics and fiber in Orgain Organic Slim should aid with proper digestion and regularity. While this does not mean fat loss, it might mean less bloating and gas, as well as better digestive health.
The protein in this diet supplement assists by staving off hunger and providing energy. This allows you to eat fewer snacks and calories throughout the day, which can help you lose some weight. Here are the nutrition facts for Orgain Organic Slim:
Protein 20g
Total fat 4g
Calories 150
Sugar alcohol 5g
Dietary fiber 5g
Sugars 1g
Total carbohydrates 13g
Potassium 185mg
Cholesterol 0mg
Sodium 180mg
Since Orgain Organic Slim is low in calories, it may help you with weight loss and slimming down if you use it to replace 1-2 meals per day. However, you should take note that this supplement and several other Orgain products contain erythritol, which is a type of sugar alcohol. Also, if you consume too much, you may experience an upset stomach and/or diarrhea.
August 2019 Update: It appears that Orgain Organic Slim is no longer available from Orgain.
Other Orgain Vegan Products
Many people are asking, does Orgain Protein help with weight loss? While many of these protein shakes are intended to help with weight management, Organic Superfoods powder will not. This is actually an all-in-one super nutrition supplement that is available in both original and berry flavors.
To use Organic Superfoods powder, you add one scoop to 8-12 ounces of water or organic juice and mix well. This can be used once daily to boost digestive function, improve overall health, and nourish the body with greens, fruits, and vegetables.
While it's great to see that Organic Superfoods powder is loaded with plant ingredients such as grasses, berries, sprouts, and probiotics.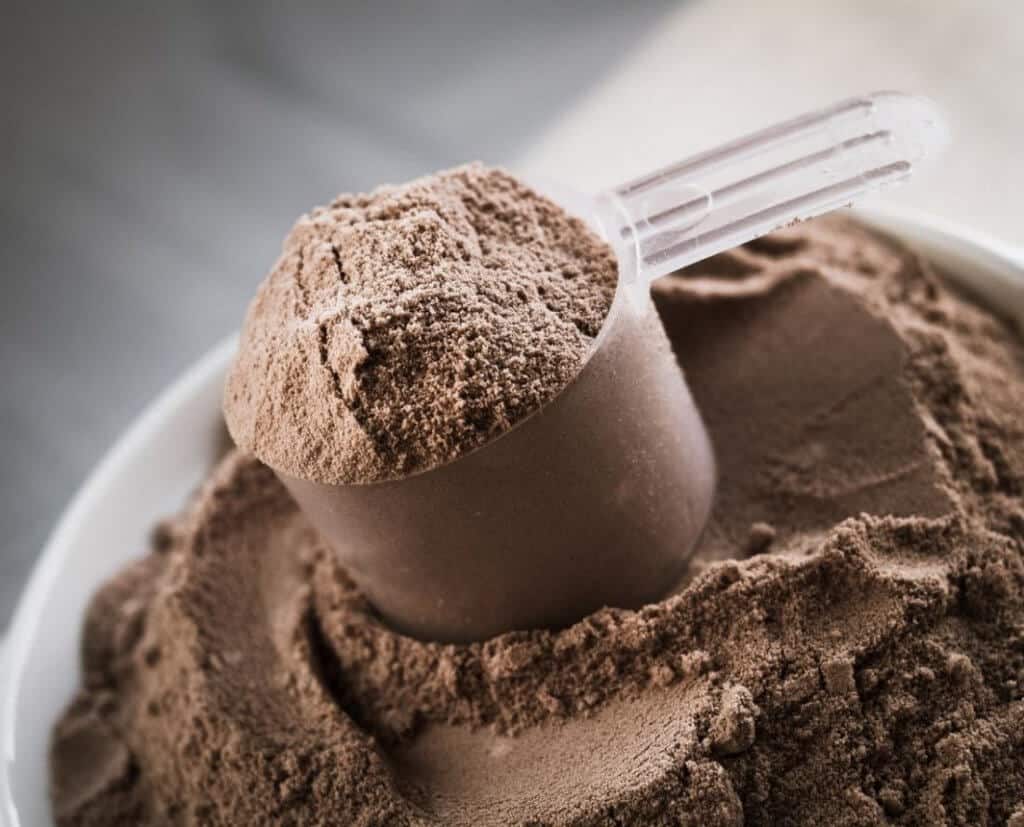 Ingredients
Orgain Ingredients
Now we're going to hone in on the main ingredients in Orgain meal replacement, and protein shakes to see what they have to offer.
Whey Protein
Whey protein is a byproduct of cheese-making that is relatively inexpensive to produce and is used in countless fitness and weight loss protein shakes and bars. It is one of two proteins found in milk. Whey protein provides amino acids that help with muscle growth and repairs, Nutrients reports. It is available in hydrolyzed, concentrate, and isolate forms. Often this protein is marketed as a bodybuilding and weight loss supplement.
Plant-Based Proteins
These are taken from sources like peas, brown rice, soy, seeds, and beans. This is an alternative to animal-based proteins, and according to Nutrients, research has shown that plant protein is healthier for the heart. However, they lack some amino acids (building blocks of protein) that animal proteins provide. Regardless, plant proteins are used in many vegan protein powder supplements for health and weight loss purposes, Nutrients reports. When combined with a reduced-calorie diet plan, they can aid with weight reduction.
Inulin
A type of dietary fiber is found in some supplements. According to Carbohydrates Polymer, it is produced by plants such as garlic, dandelion root, leeks, chicory root, bananas, asparagus, onions, and sprouted wheat. This naturally occurring polysaccharide is a soluble fiber that helps promote satiety and supports digestive function. It is considered a prebiotic and helps balance good bacteria in the digestive tract and may prevent issues such as constipation. According to the journal of Nutrition and Medicine, some research has also demonstrated that inulin can help with weight management and the prevention of diabetes.
Vitamins and Minerals
This includes a variety of nutrients such as vitamin A, calcium, B vitamins, zinc, vitamin C, potassium, folic acid, vitamin E, and biotin. These are included to provide overall nutrition and assist with body maintenance and immune system support. According to Nutrients, research has shown that getting essential vitamins and minerals in your diet helps with good health and the prevention of illness/disease. However, it's best to get most of your daily vitamins and minerals from whole foods because they provide dietary fiber and other nourishment that supplements do not.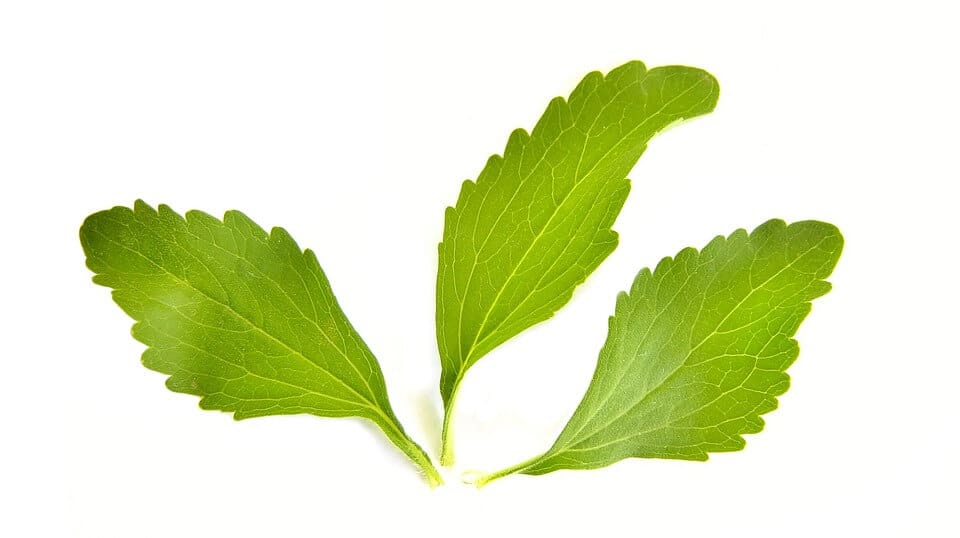 Stevia Leaf
A plant that is often used as a sugar substitute in foods and supplements. It is up to 300 times sweeter than standard table sugar (cane). According to the journal of Cardiovascular and Hematological Agents in Medicinal Chemistry, stevia, on its own, does not contain any calories, so some people use this sweetener to help with weight management (may help reduce calorie intake). However, long-term studies are needed to see how Stevia affects the body over time.
Side Effects
Orgain Protein Powder Side Effects
Considering the ingredients in these products and the Orgain Protein organic nutritional shake reviews posted around the internet, you may experience a few side effects while using these protein supplements. They may include the following:
Upset stomach
Nausea
Diarrhea
Abdominal discomfort/cramps
Headache
Changes in bowel movements
Gas
Bloating
Note that these side effects will likely be mild if they happen at all. Certain ingredients in Orgain vegan protein powder and other products in this range that can cause reactions are sugar alcohol, inulin, and whey protein.
Orgain Reviews – What Are People Saying?
You will find ample reviews and customer comments posted online for Orgain protein products. Many of these user remarks are posted on distributor websites such as Amazon, Jet.com, Walmart, and Walgreens. But you can also find a lot of customer feedback on Facebook and Internet forums as well -both positive and negative.
As for actual Orgain results, there are quite a few mixed reviews regarding weight loss. While some people said these shakes work as low-calorie meal replacements, others said they did not see any weight loss effects.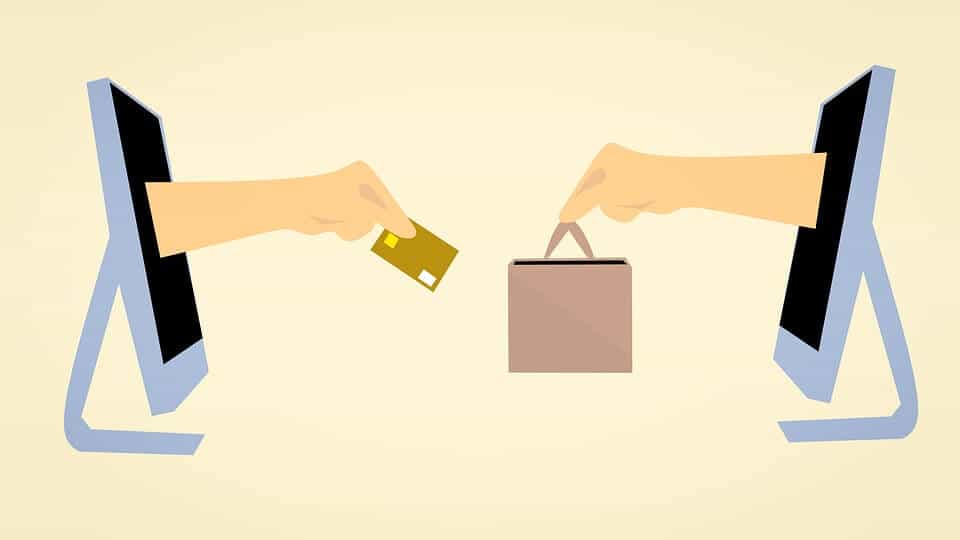 Where to Buy
Where to Buy Orgain Protein Powder
You have a lot of options when it comes to Orgain distributors. The official website has a "find a store" feature that allows you to simply type in your zip code and find out what stores are nearby. You can also buy Orgain products directly from the main website. As for other dealers, here is a list of distributors that sell this organic protein:
Publix Super Market
Costco
Amazon
CVS Pharmacy
Walmart
The Vitamin Shoppe
Walgreens
Target
Lucky Vitamin
Rite Aid
Vitacost
Green Bean Delivery
Thrive Market
VineMarket.com
Soap.com
All Star Health
Swanson Health Products
Super Supplements
If you have an Orgain coupon to use at a specific store or are just after the best deal, be sure to do some browsing around before buying anything. Also, there is a 100% satisfaction guarantee posted on the official website, which states that you can exchange the product(s) or obtain a refund. Just be sure to include the reason you are returning the product on the packing slip.
Cost
Orgain Organic Protein Powder Price
Be sure to check out Orgain Amazon deals and the Orgain Costco website for the larger size of this organic protein powder. The prices do vary from store to store. As far as the official website is concerned, here is a rundown of the prices for Orgain supplements:
12 Pack Organic Nutrition Shakes (ready-to-drink): $29.99
12 Pack Organic Kids Nutrition Shakes (ready-to-drink): $24.99
12 Pack Grass-Fed Protein Shakes (ready-to-drink): $35.99
12 Pack Clean Protein Shakes (ready-to-drink): $29.99
12 Pack Organic Protein Bar: $19.99
2 lb Organic Protein Plant-Based Protein Powder: $31.99
1 lb Keto Collagen Powder: $34.99
2 lb Organic Protein and Greens Plant-Based Protein Powder: $31.99
.62 lb Organic Superfood Powder: $25.99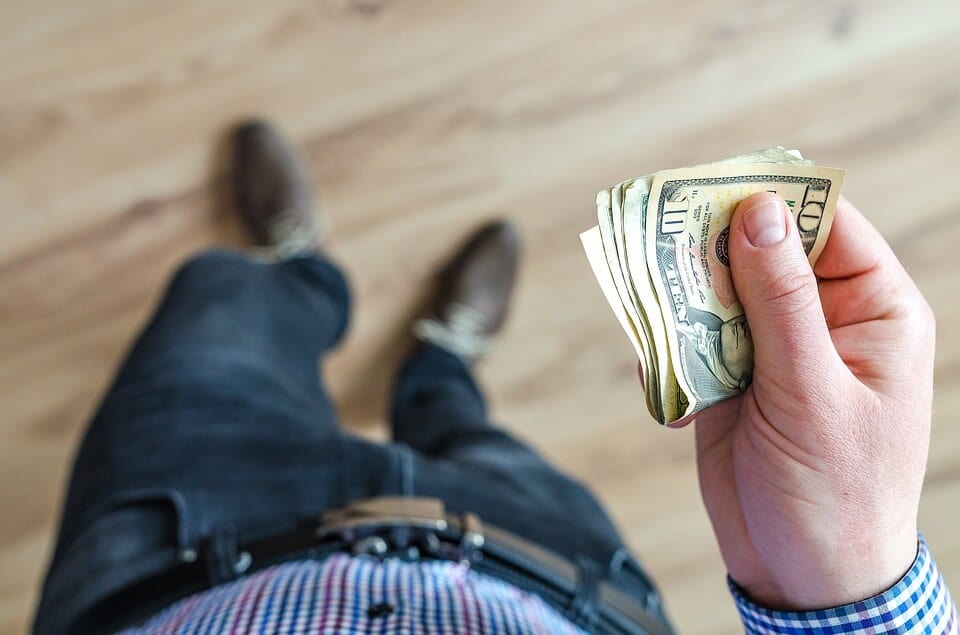 Orgain Lawsuits
In November 2018, it was announced that a class-action lawsuit was filed against Orgain, stating that the vegan shake mix contained less protein than noted on the label. Charges filed against the company include "breach of warranty, unjust enrichment, negligent misrepresentation, and fraud," according to Top Class Actions.
In February 2020, a new class-action lawsuit was filed against Orgain. This time the issue was over the Almond Milk containing imitation vanilla, rather than the organic unsweetened vanilla it claims on the container. According to Top Class Actions, the suit was brought forth because "although vanilla is a natural flavor, the package should have listed "vanilla," instead of "natural flavors" due to food labeling laws".
What Users Are Saying
What Users Are Saying
"This is my 2nd container of Orgain Protein + Superfoods and I have to say it has made a BIG difference. I started by replacing breakfast with 14 oz water + 2 scoops of this powder in the morning and increasing my water intake. I lost 20lbs in 3 weeks without really doing anything else. I have noticed that this blend makes me crave fruits/veggies instead of sugar, so I suppose that is helping there as well."
"I have been trying to find a vegan, gluten free protein bar with low sugar, that might taste good too. I know that's a tall order. Orgain seems to be in line with a few others I have tried. The first bite was a bit unpleasant, but the flavor grows on you a bit. Texture was good, soft, chewy with an occasional crunch. Some of the sugar is replaced with a sugar alcohol, giving it a lower glycemic index. From a nutrition standpoint, it hits the mark, but I'll keep looking at other products before I re-order."
"If you're dairy sensitive/lactose intolerant and looking for a weightloss supplement, Orgain may be an option. Plant based protein that is also soy free (if that may also be a health concern)."
Bottom Line
The Bottom Line on Orgain Protein
All in all, Orgain Protein products seem to be quite safe and could be highly effective. There are a lot of alternatives out there that could be less expensive, taste better, and provide the same results. It's really up to you to try different products and see which one is the best.
If you are looking for an effective weight-loss aid, we suggest turning to technology for the support you need.
Among the best programs we've seen is Noom. This is more than a weight-loss app, it's a community of men and women who want to see you succeed at weight loss and maintain that loss for good. With human coaching and personalized meal plans, this isn't your average app.
Also, Dietspotlight readers gain access to a free trial offer of Noom for a limited time.
Learn More About Noom »